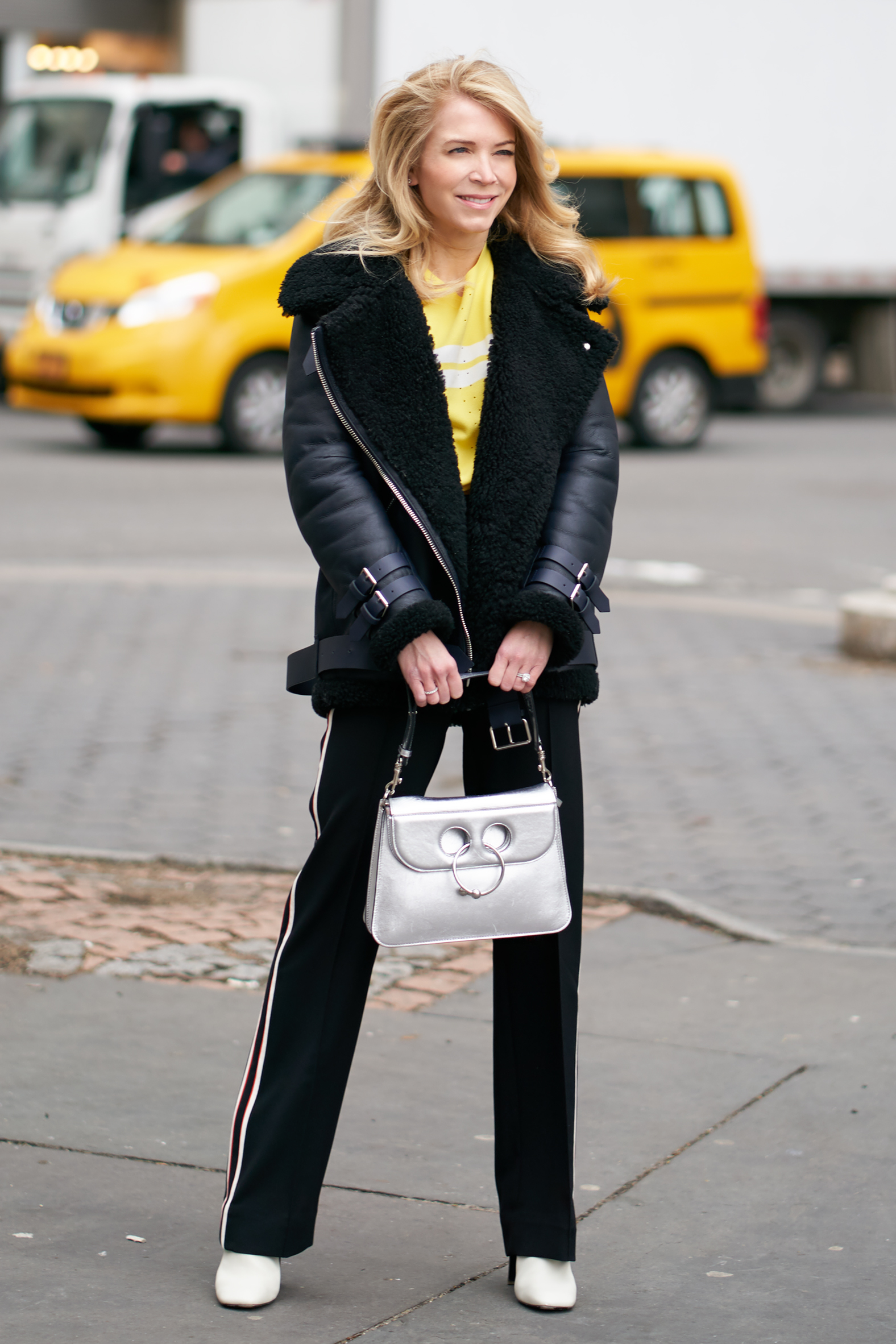 Hi!  I'm Laura!  Welcome to About the Outfits!  To tell you a little bit about myself, I live in New York City with my husband Matt and our two little daughters, Chloe and Lily.  I grew up in California, went to UC Berkeley, then to law school at UCLA.  After law school I lived and worked as a lawyer in San Francisco for 5 years, then in London for 7 years, and have called NYC home for the past 6 years.  I recently stopped working and am now home full time with my little girls.  I created this blog as a hobby because I have always loved clothes and pulling outfits together, mixing high and low, and trying new fashion trends.
Having entered my 40s, I still avidly read fashion blogs and I thought it would be fun to provide a real life example for women over 40 showing that we can still wear fun clothing and even take some risks!  We women have to keep so many balls in the air – family, career, work/school and social events, finances, and managing our households.  Being so busy means it is easy to fall into a style rut (it can feel like a chore to choose an outfit), and we all can start to feel just the tiniest bit invisible as we age.  My goal is to show that getting dressed everyday can still be fun no matter if you are 20 or 80!
As cliched as it sounds, clothes are my passion and (embarrassing as it is to admit) they were my real impetus for going to law school – so I could afford the amazing outfits I would see in magazines. Yet I have never regretted my career choice. Being a lawyer gave me a global perspective, allowed me to live and work internationally for 7 years, travel the to faraway places like Russia, Ukraine, Turkey, Hong Kong, Japan, Mongolia, and Egypt and even meet my husband!
I will wrap up by saying that I have loved (almost) every minute of creating the content for this blog.  It makes an exciting change from marking up legal documents!  Most importantly, it has taught me that you are never too old, and it is never too late to try something different, including new fashion trends!  Thank you so much for reading!
xx
Laura