Dress: Maggy London | Shoes: Stuart Weitzman | Bag: Saint Laurent (old, but similar here)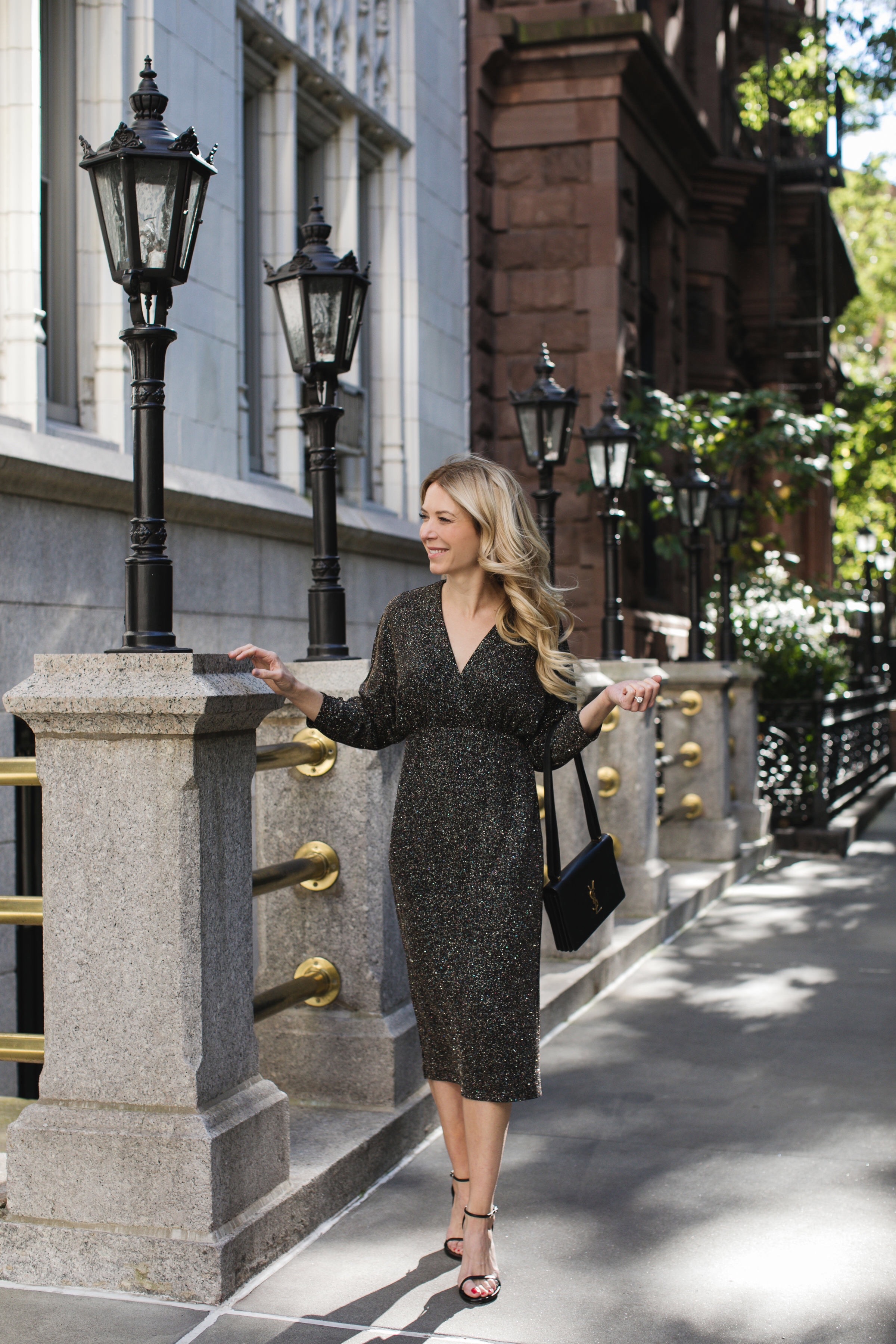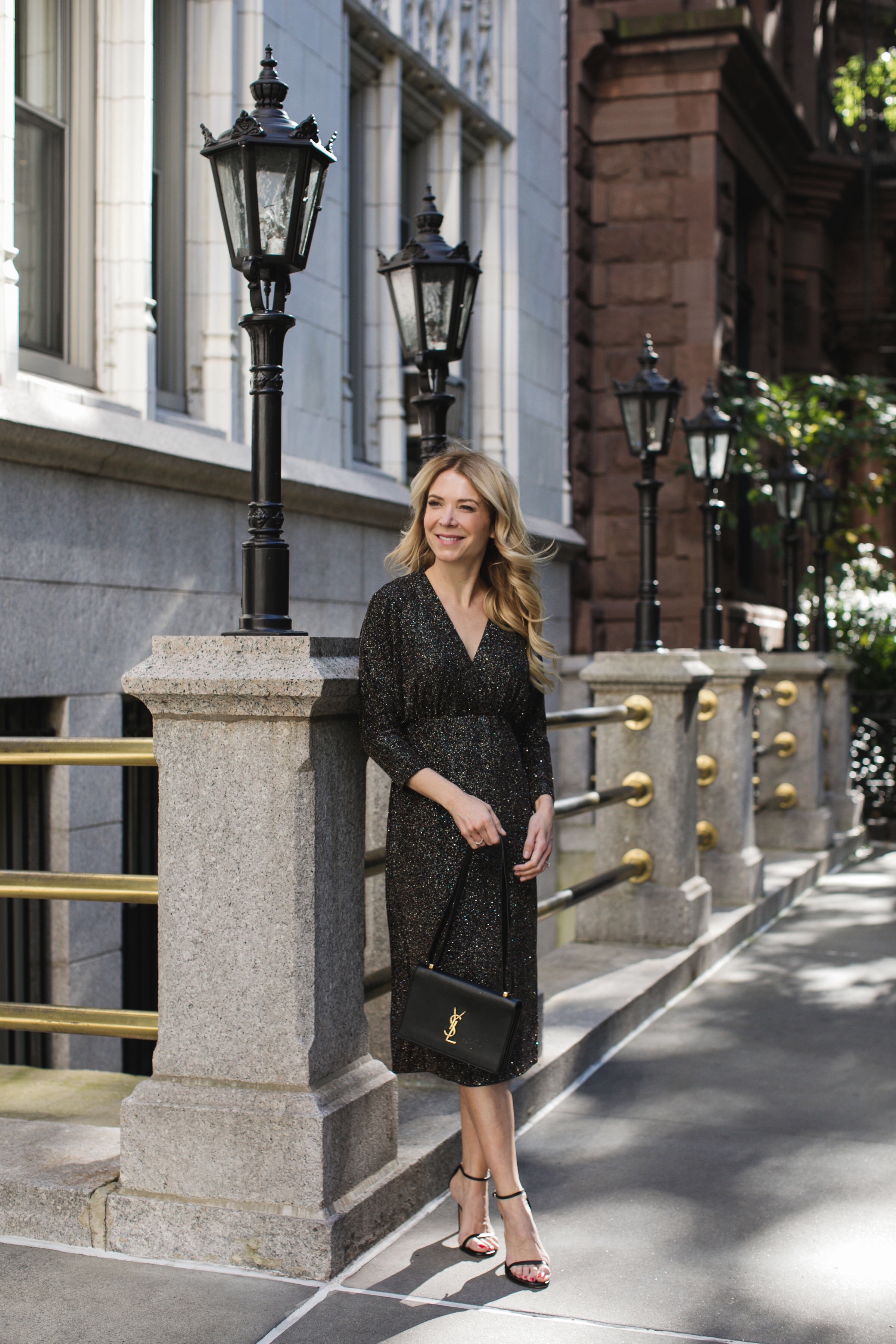 I don't know about you, but I think it can very difficult to find a great cocktail dress. So I was excited when Maggy London reached out to collaborate, because I got to choose from their beautiful fall/winter collection of "night out" dresses.  We attended a benefit dinner last night at The Plaza Hotel, and I knew once this Maggy London "Diana dress" arrived that it would be the perfect dress to wear to an event specifying "cocktail attire" on a chilly autumn night in New York City.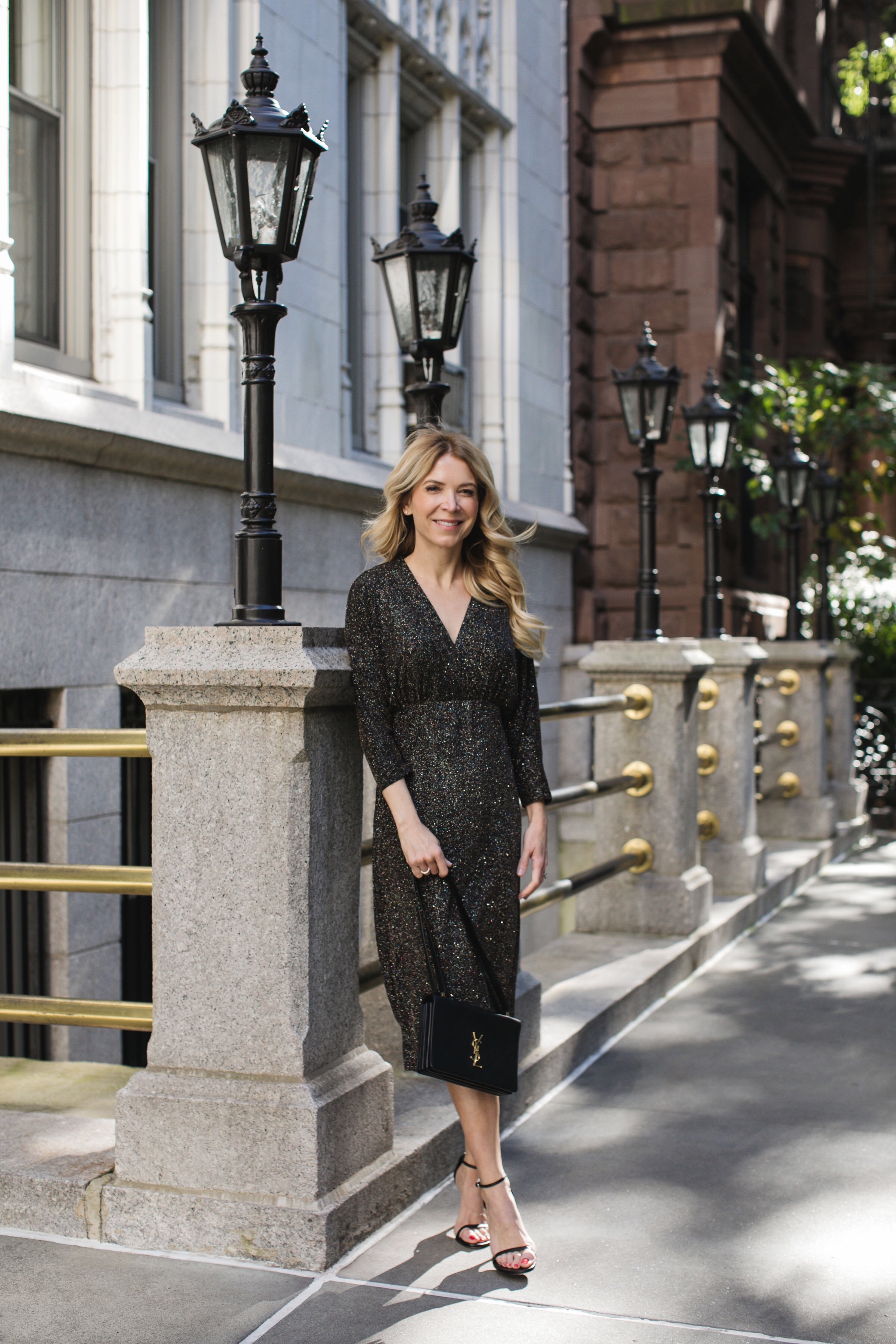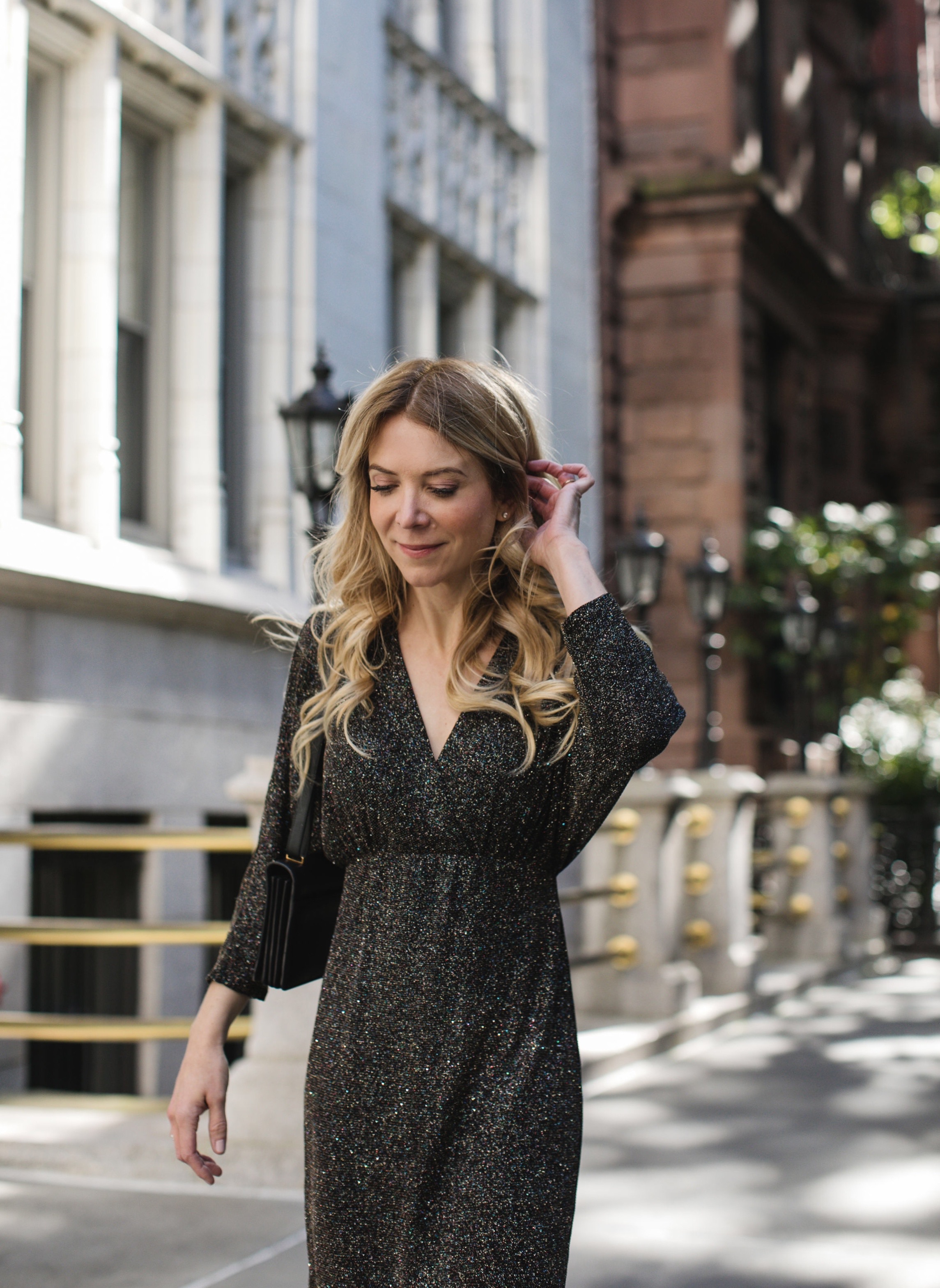 The thing is, cocktail dresses can be very tricky.  My girlfriends and I were discussing this at the event last night. We were all saying we like to be covered up – the fall nights are cold!  And we are moms now, and we just don't really have the desire anymore to show too much skin.  Cocktail dresses are often too short or too fitted, and sometimes they don't fit the same on both the top and the bottom (too big on the bottom, too small on top or vice versa!).  Or, they might fit, but then they show too much cleavage or have too many fussy straps.  And don't get me started on dresses that require Spanx.  But the flip side is if you try to find a modest loose fitting dress, you can look matronly, voluminous or boring! You want to look pretty and stylish when you go out to an event, after all.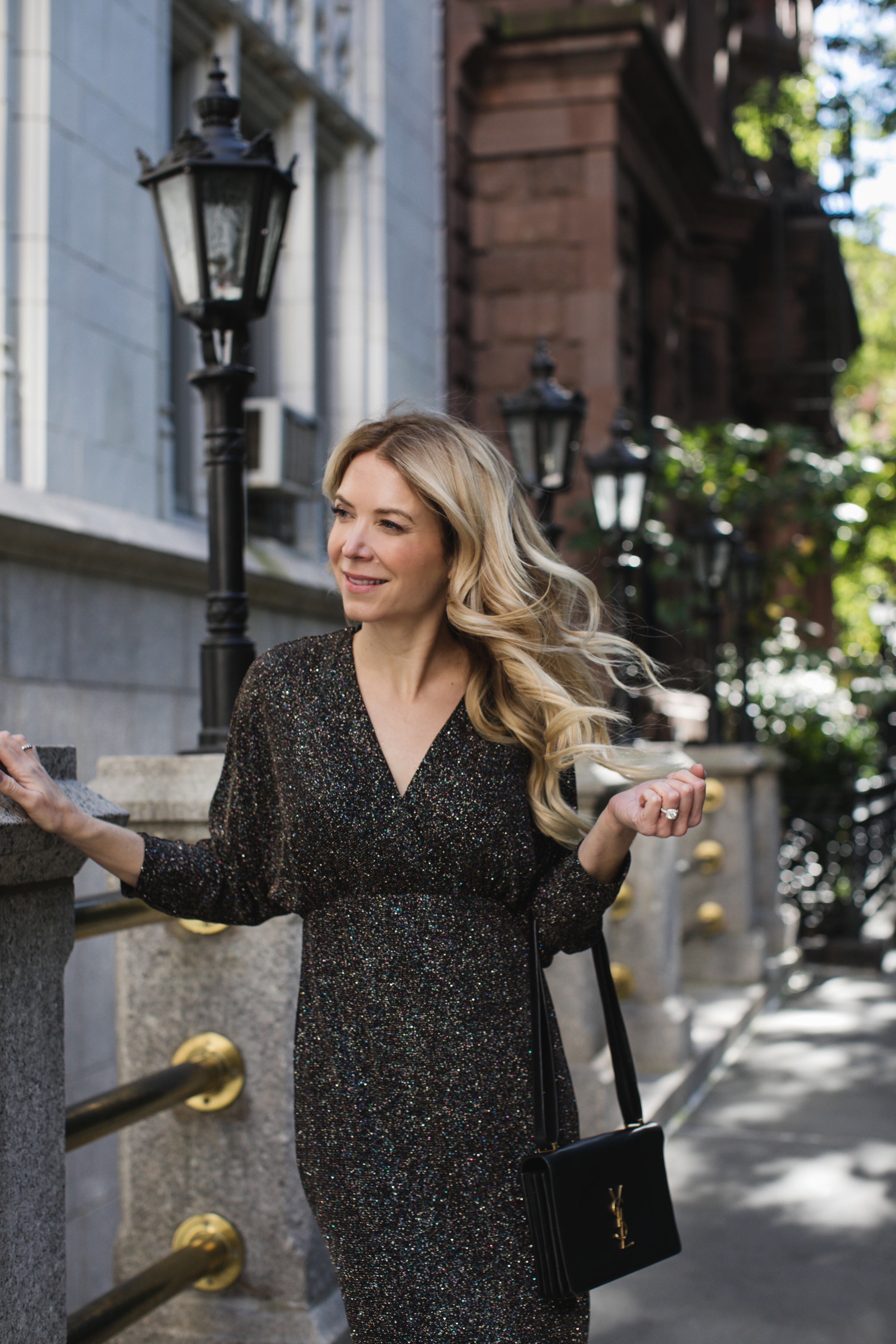 So thankfully this Maggy London dress came into my life at just the right time! It is made of a sparkly, stretch jersey fabric that is soft against your skin.  It's not binding or tight.  The elastic empire waistband makes the dress really flattering and slimming.  I think it has almost a 70's or early 80's retro feel.  The sparkle fabric makes it look special so you don't need to many accessories.  And I didn't need to wear SPANX!  Hurrah!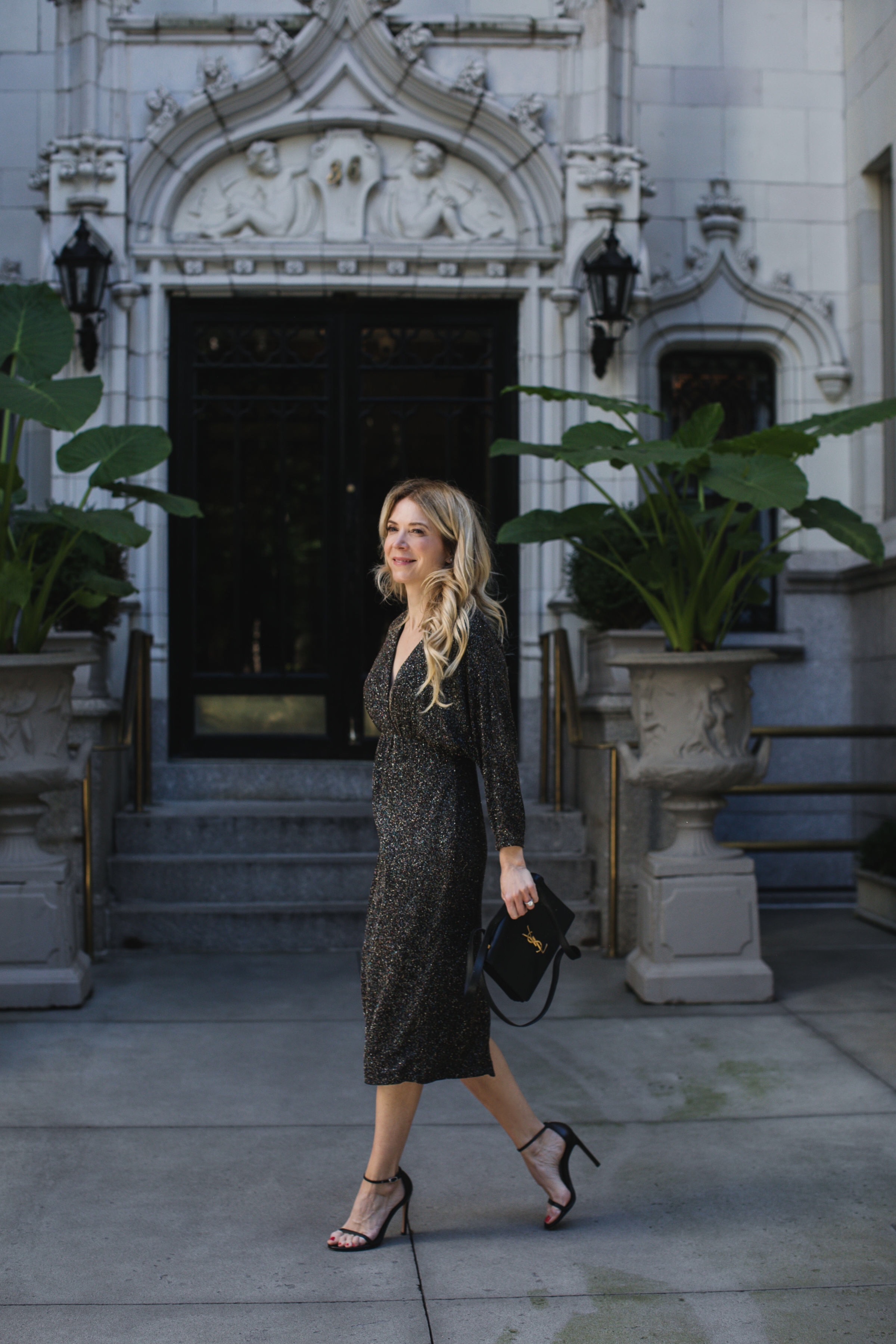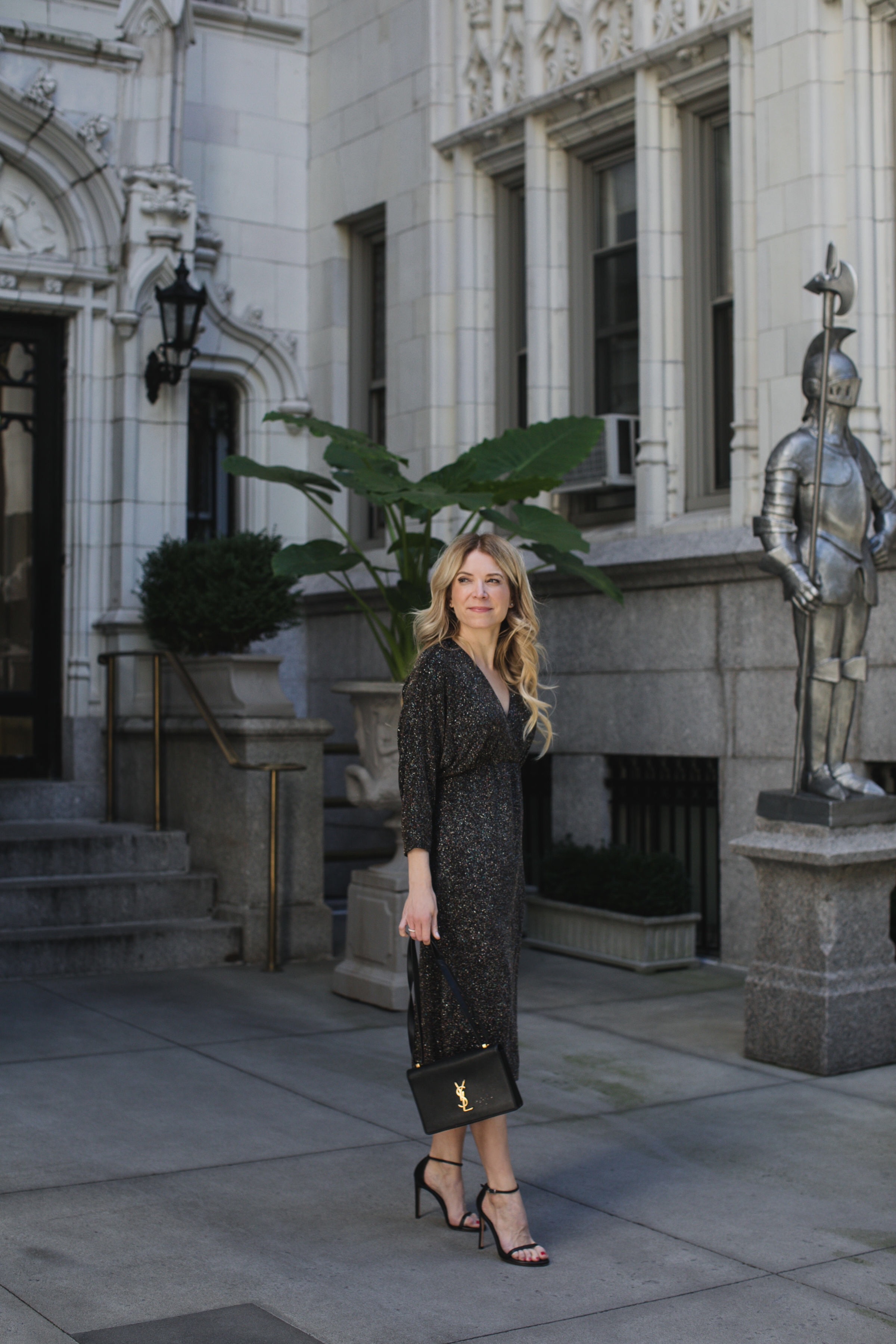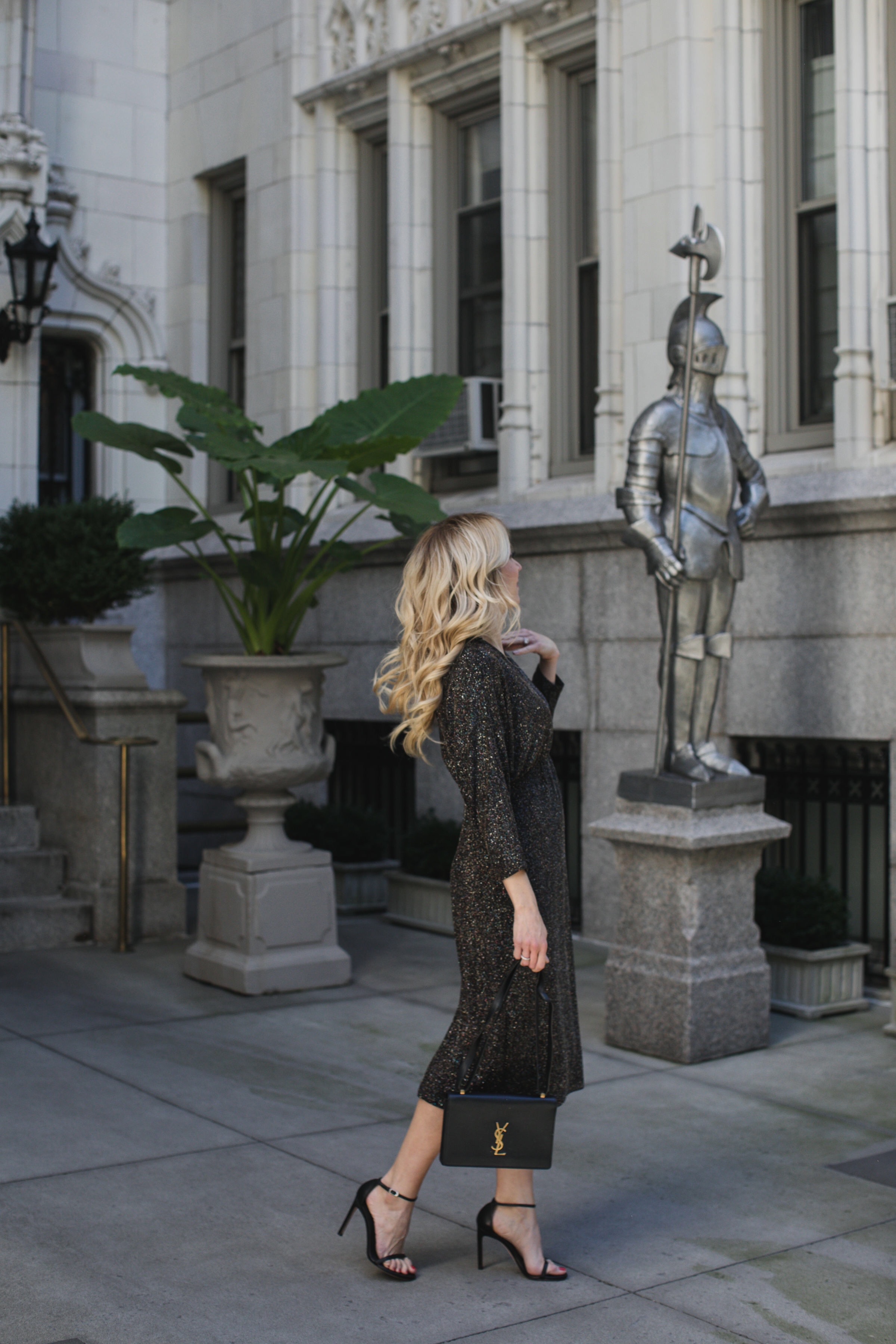 You can shop my exact dress here, and you should have a look at the Maggy London site as they have lots and lots of fall/winter cocktail dresses in many different styles and colors.  In particular I also love their really well priced velvet wrap dresses here and here!  Happy shopping!
Thanks for reading!
xxxx
Laura
Photos by Lydia Hudgens