Pullover: Isabel Marant| Jeans: H&M | Boots: Schutz | Bag: Boyy (last season)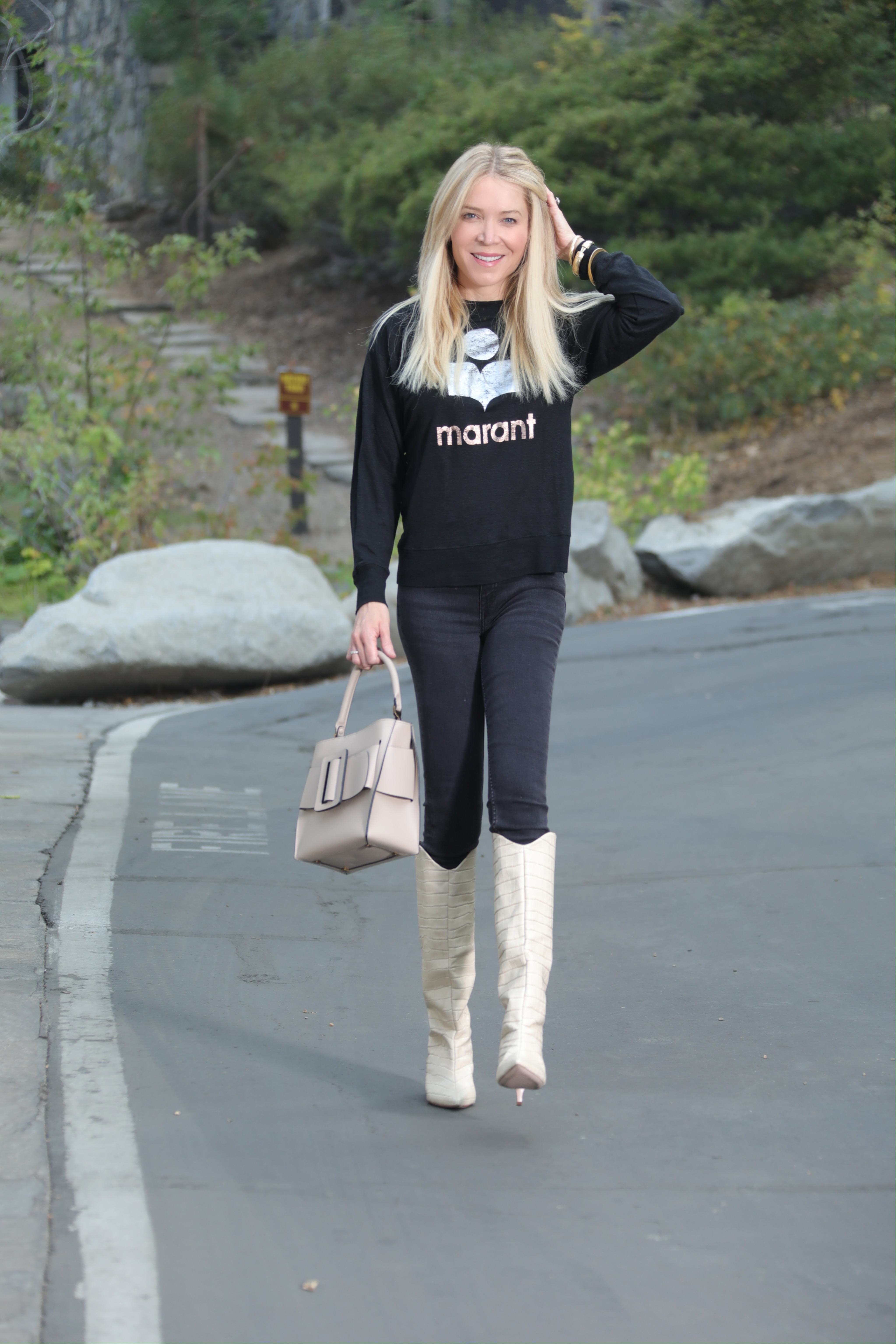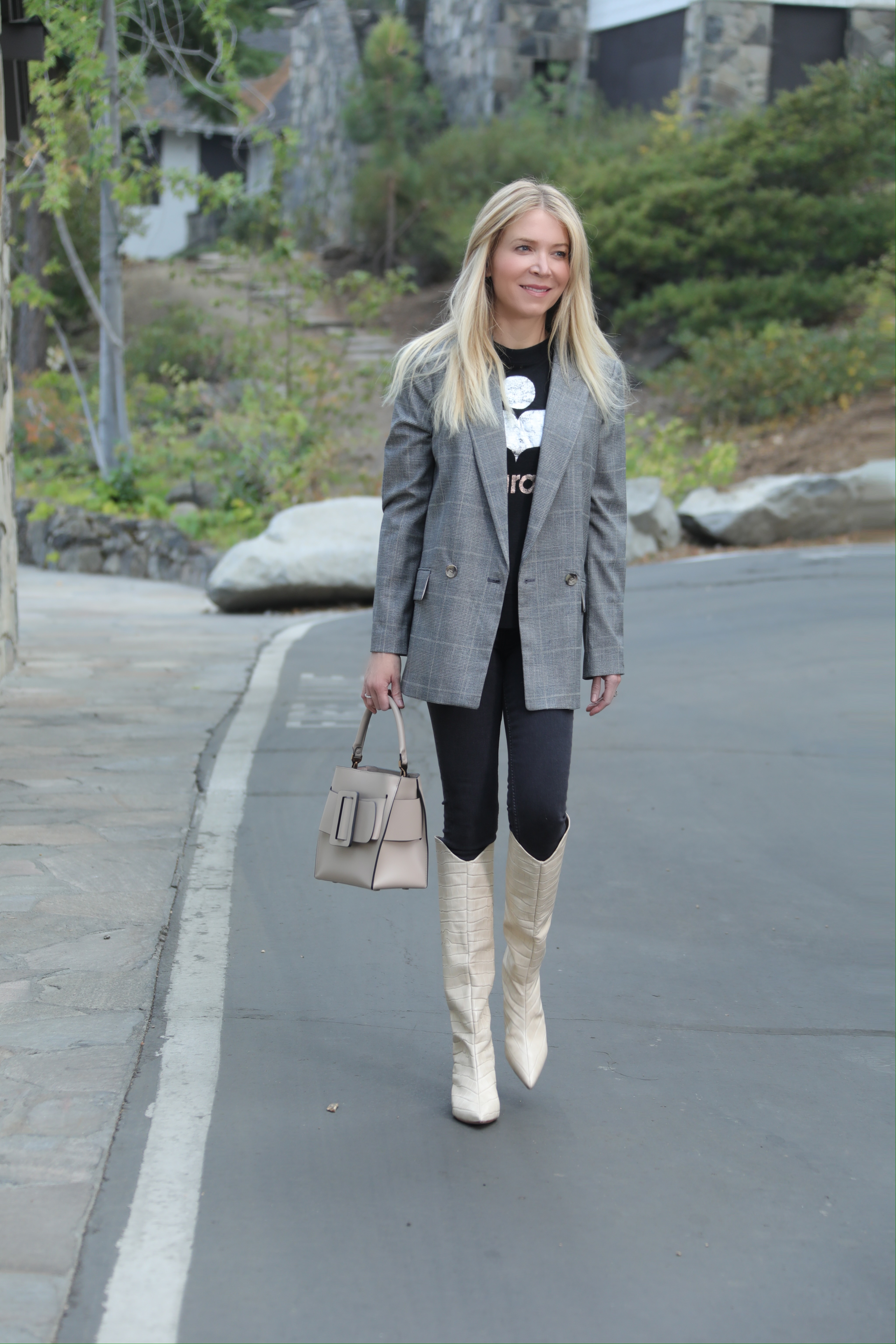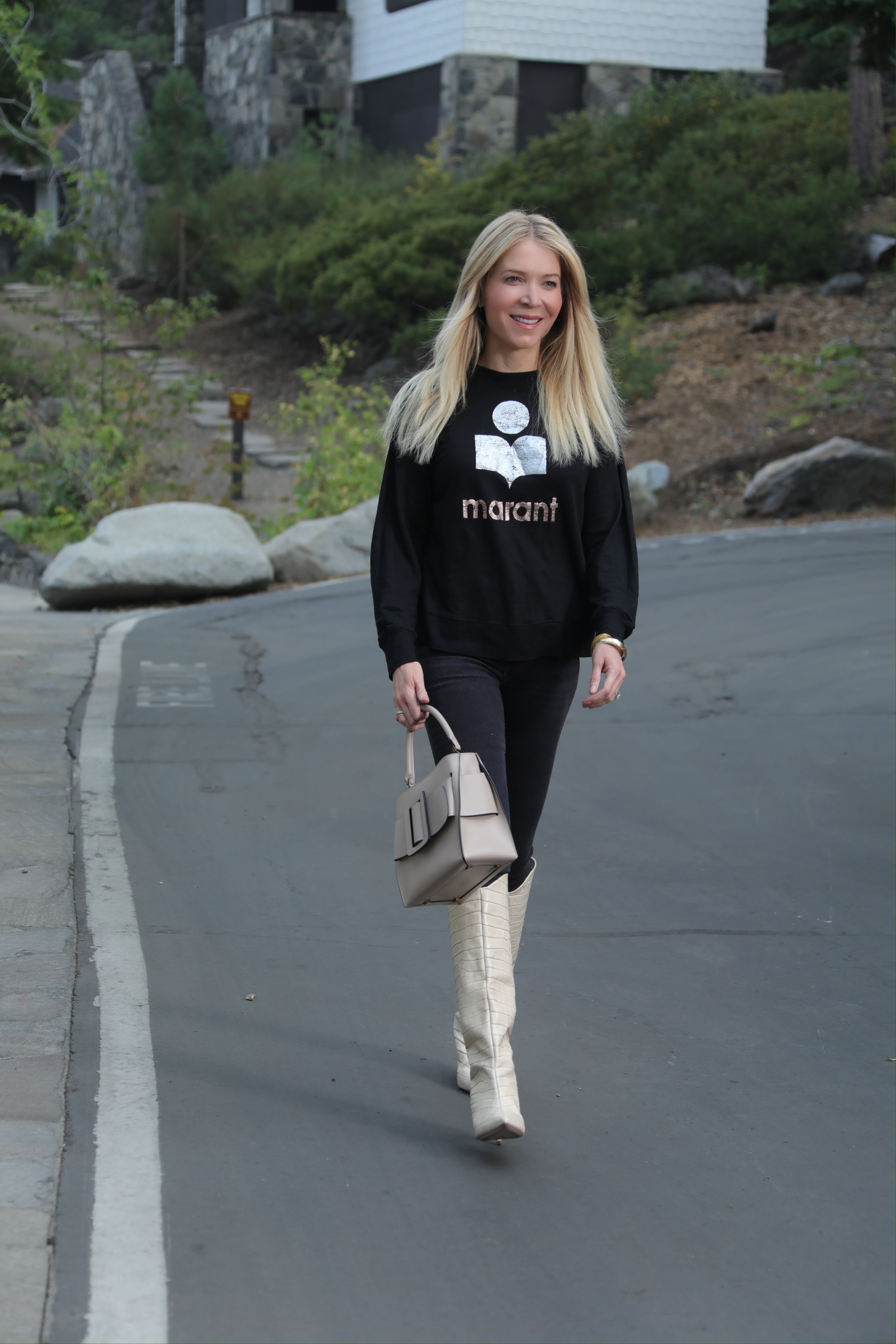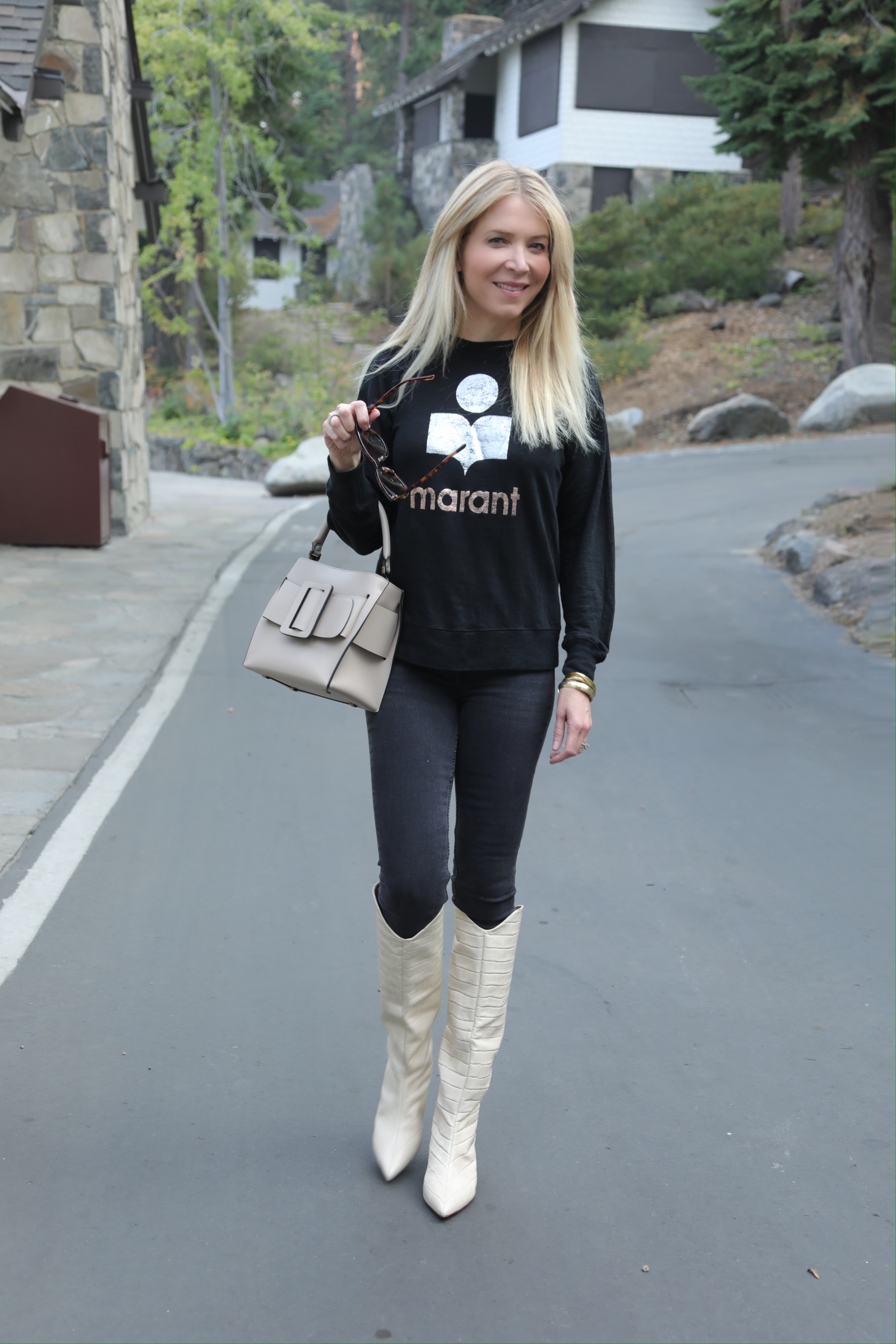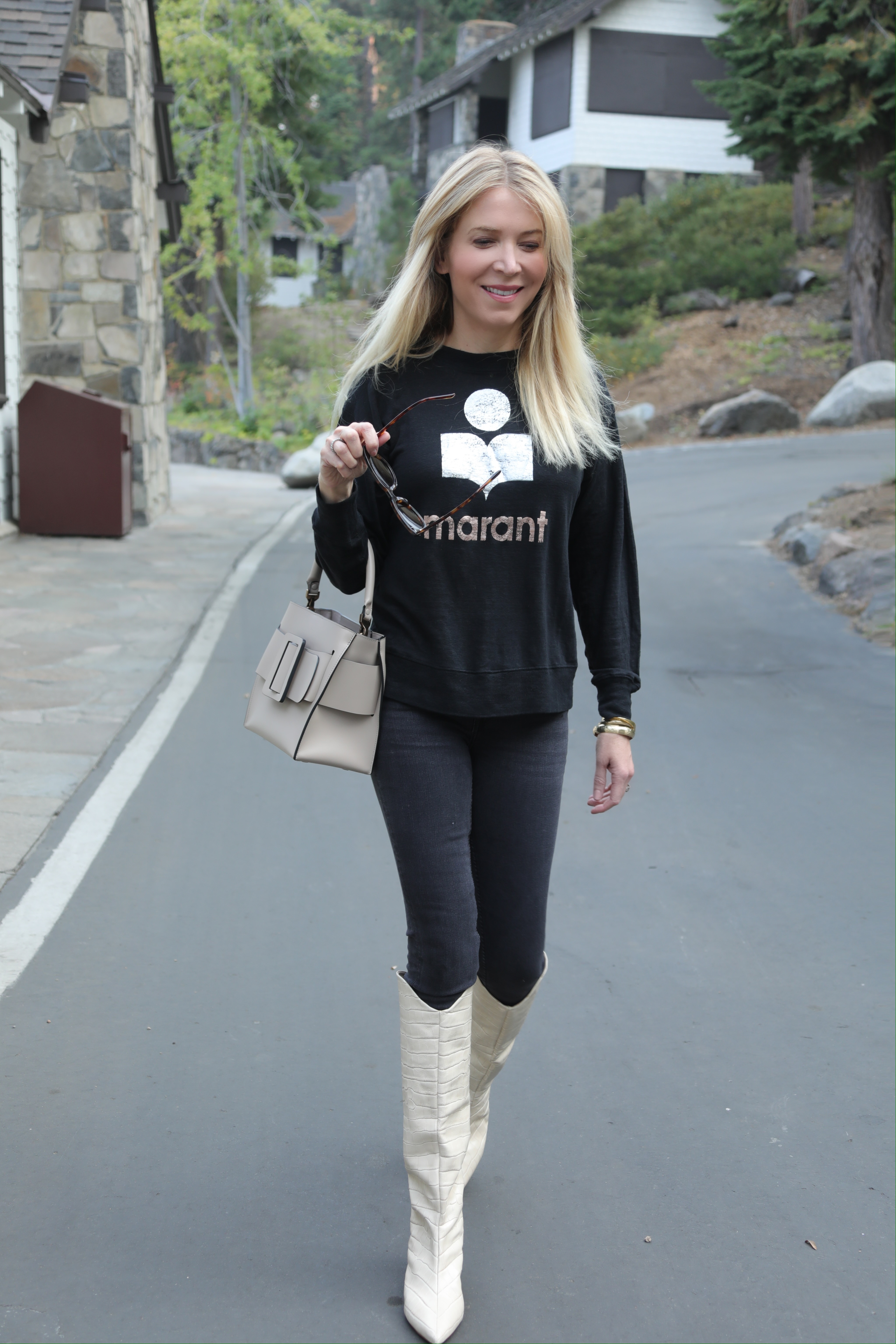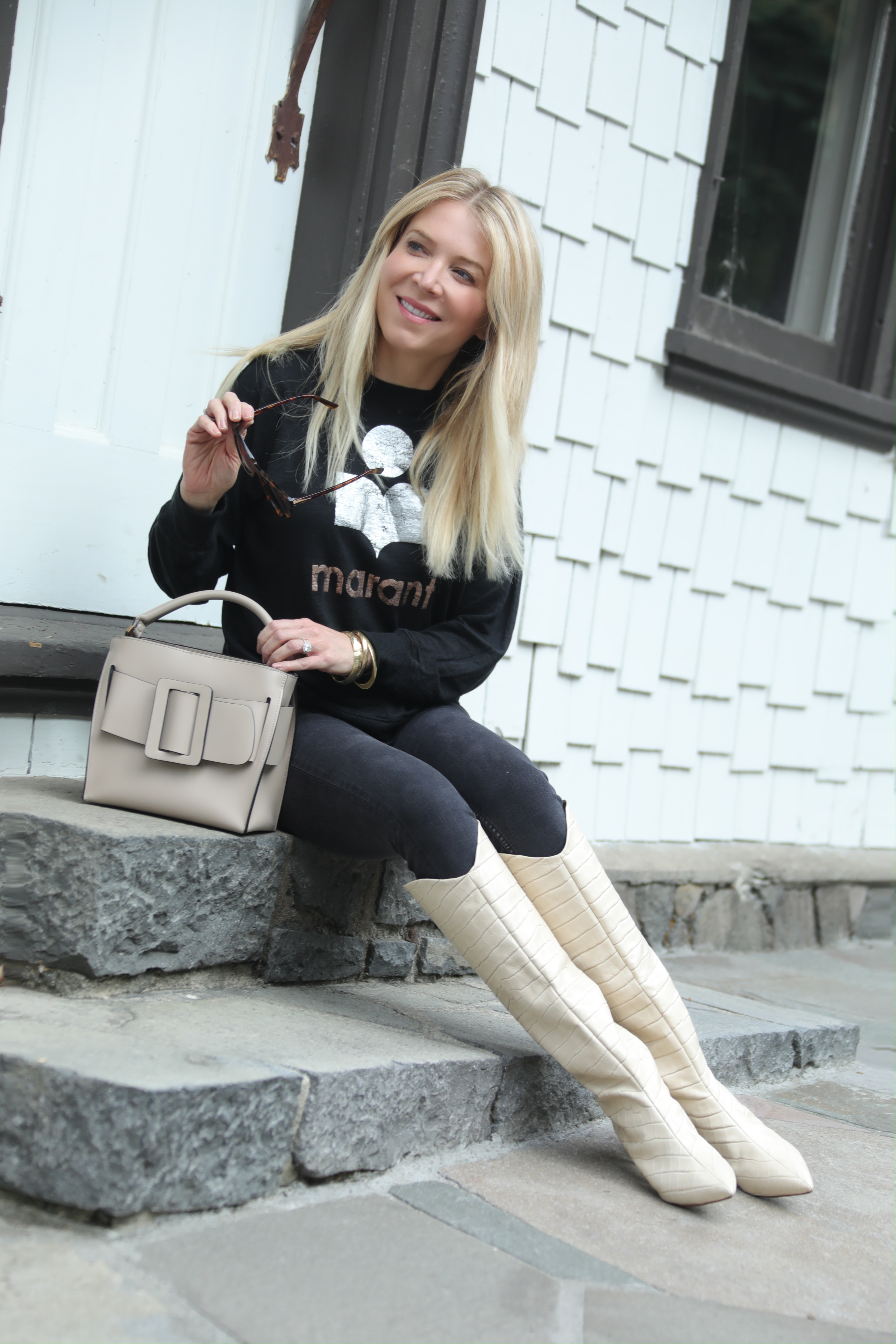 I thought I was over logo-mania (the trend over the past couple of years where designer logos are splashed out all over the clothes)!  But somehow this Isabel Marant "Klowia" pullover was a must-have for me.  The Klowia is a fine-knit sweater, but I also LOVE the sweatshirt version (the "Milly" and the "Moby" ones) and am debating ordering one of them too!  I generally think too many logos are tacky, except somehow when Isabel Marant does it, it is amazing!
Speaking of French fashion, have you watched Emily in Paris yet?  It is a Netflix series from Daniel Star about an American girl that goes to live in Paris.  The costumes are by Patricia Field.  I'm dying to watch it, especially after reading this hilarious letter published in British Vogue from a Canadian expat, about how the show is totally ridiculous and gives expats a bad name in Paris.  I'm going to watch the series this week!
Happy Sunday!
xxxxx
Laura
Photos by Andy Amyx
SHOP THE POST