Jumpsuit: Target (similar here, here, and here) | Sunglasses: YSL | Bag: Chloe | Earrings: Sachin & Babi | Shoes: Loeffler Randall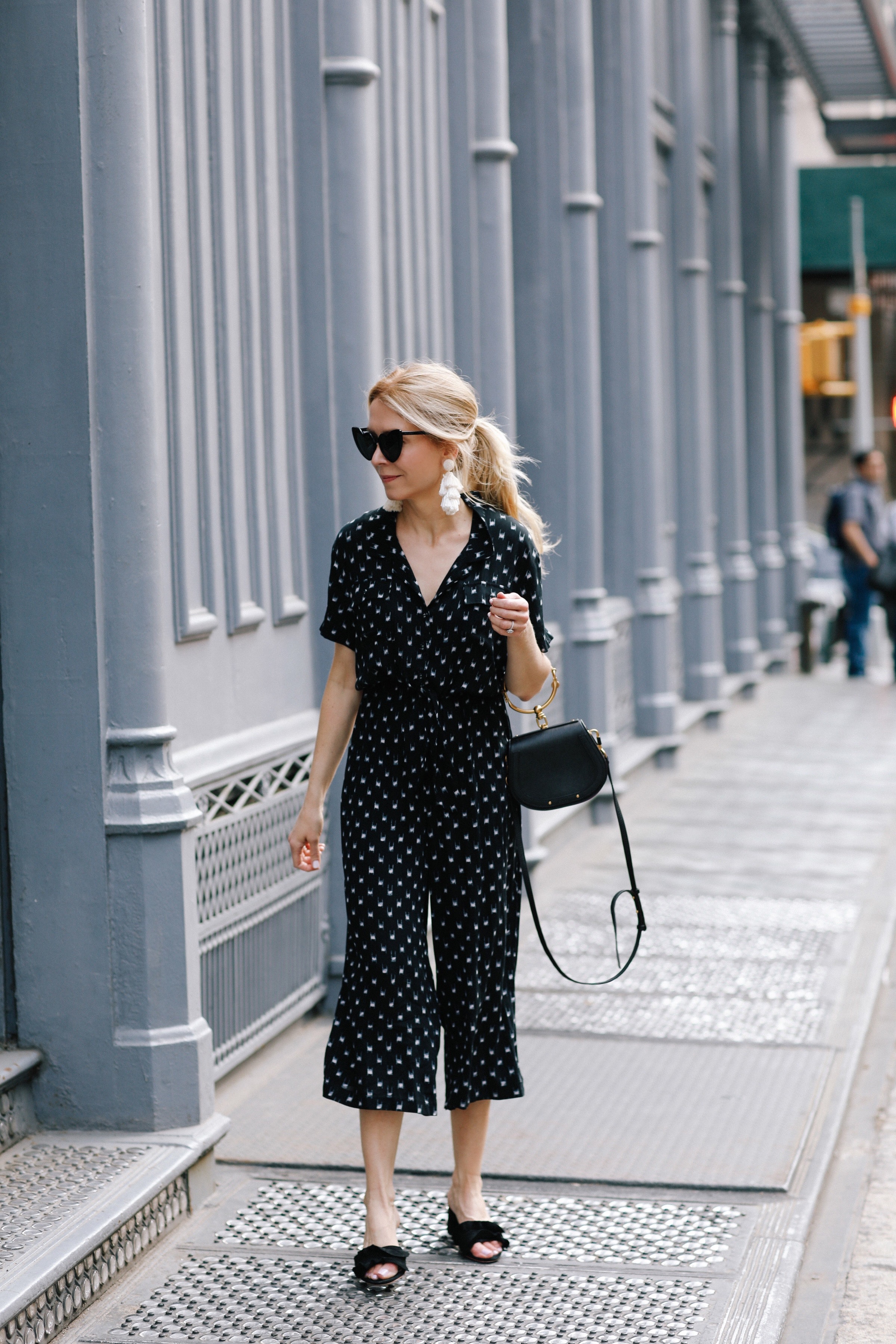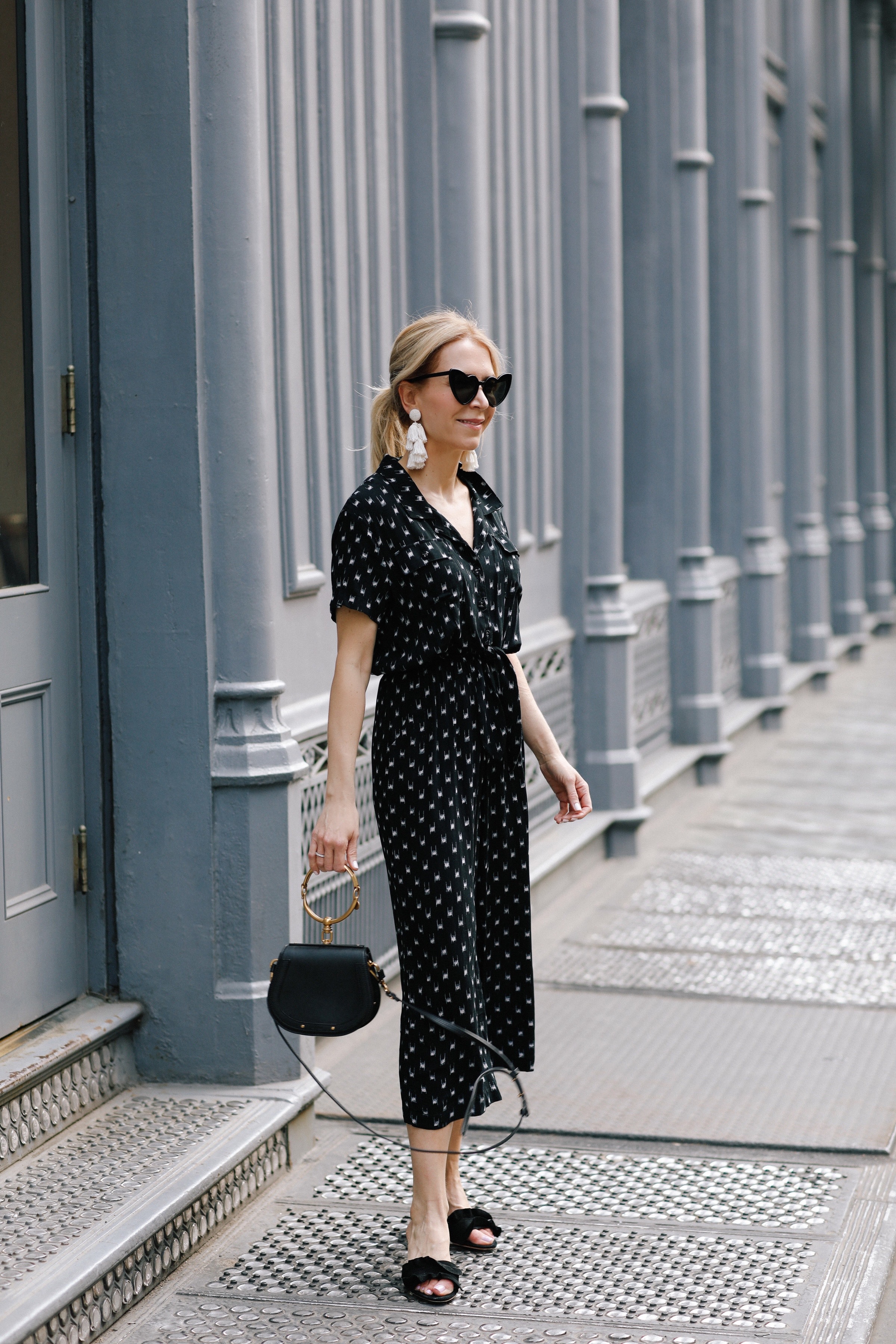 When I worked, I'd swing into the office every morning, throw my purse on my desk and think to myself (and sometimes say out loud)  "another day, another dollar!"  I would crack myself every time not because I was making another dollar, but because I was just recognizing the seemingly endless daily grind in the office, and how most days of your life are really just like Groundhog Day.  Same thing, different day.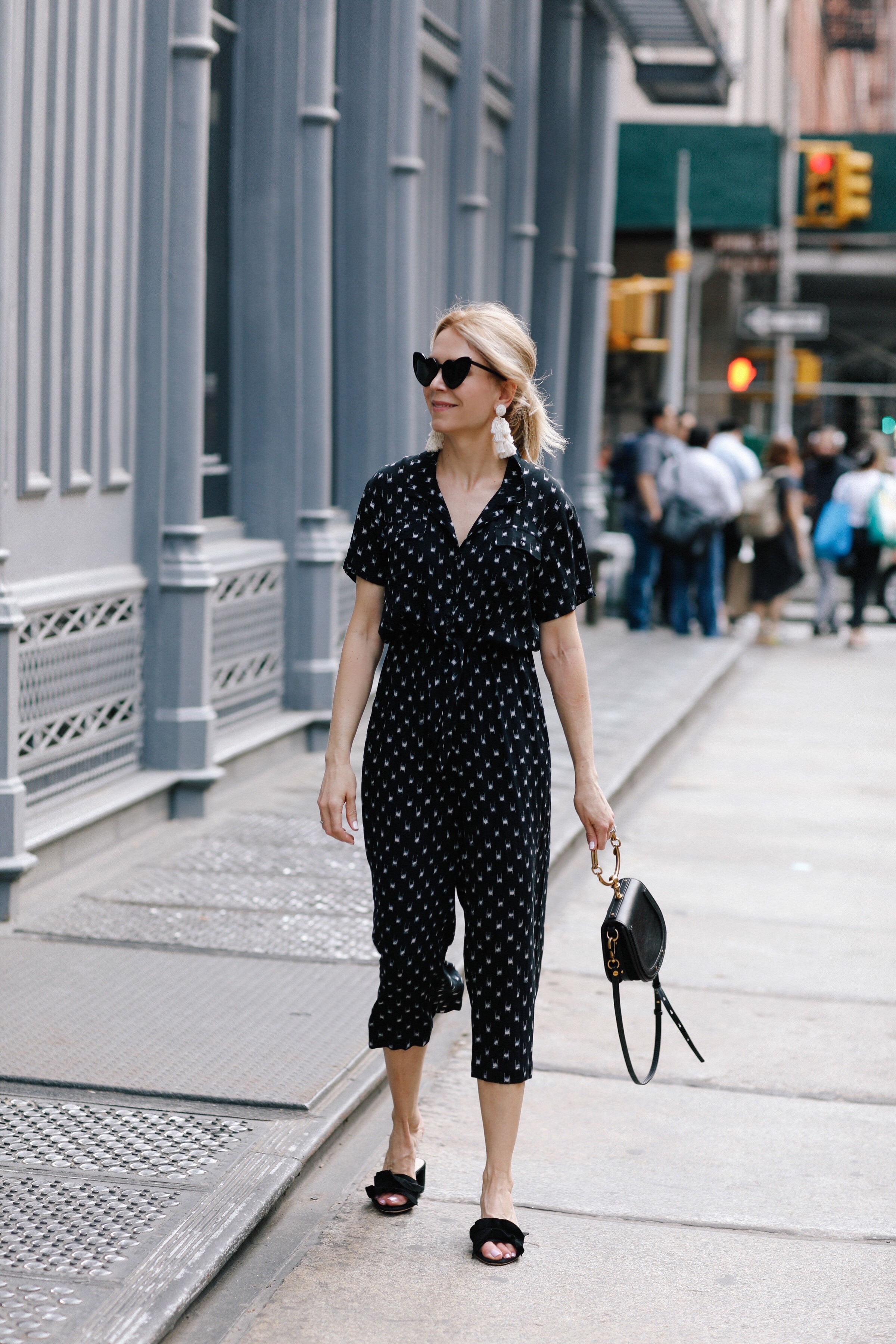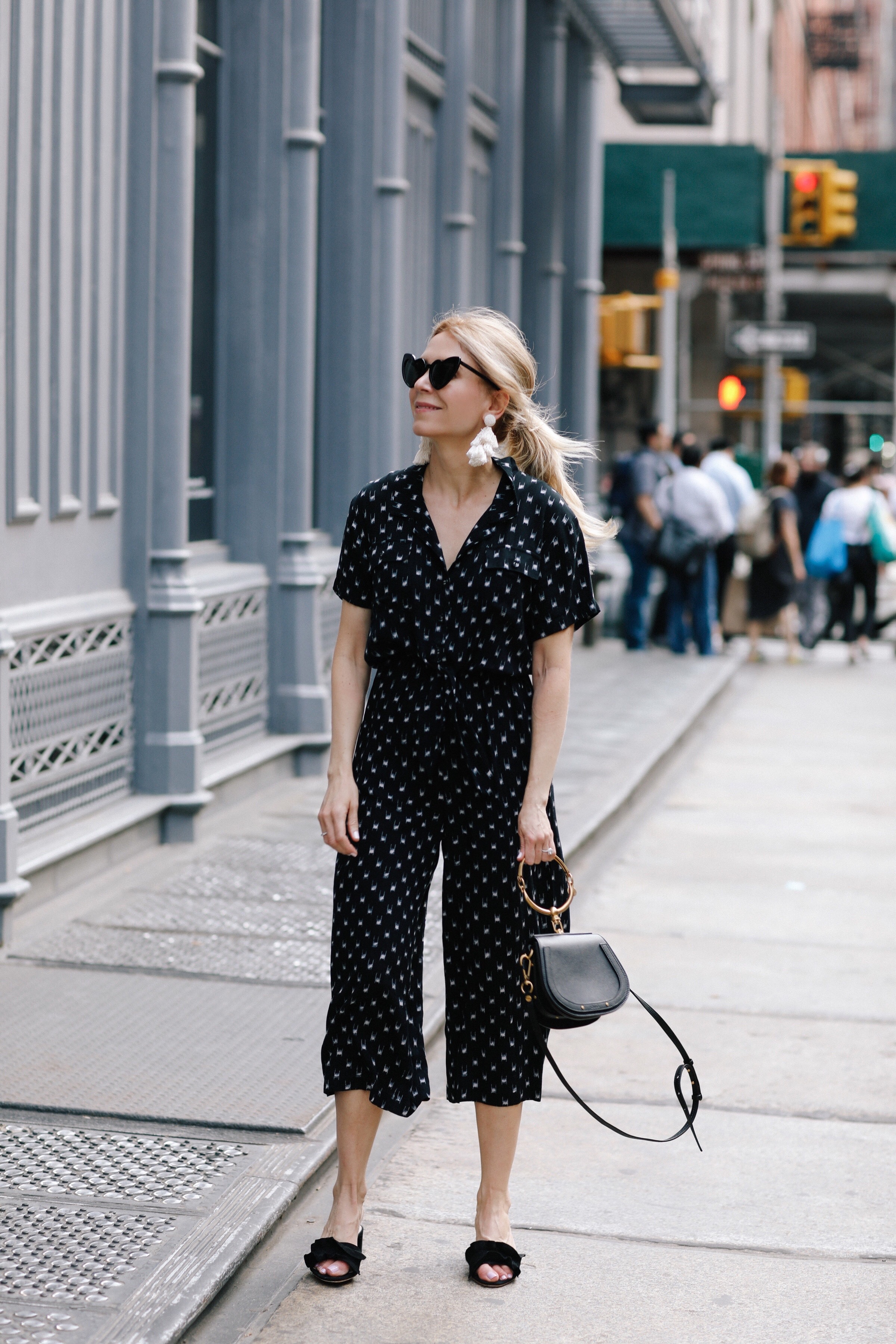 So now that I am staying home with my kids, and working on this blog, my daily grind is slightly different.  Every week I have to have new outfits to wear on here!  I often like to shop at Target for my blog because they have really cute things and the prices are good.  I feel like most readers of fashion blogs (like most normal people in the world) would like to not spend so much money on clothing.  And it is fun to buy something cheap and cheerful and style it up.  Target is perfect for that!  So here we are with a new mantra:  another day, another Target jumpsuit!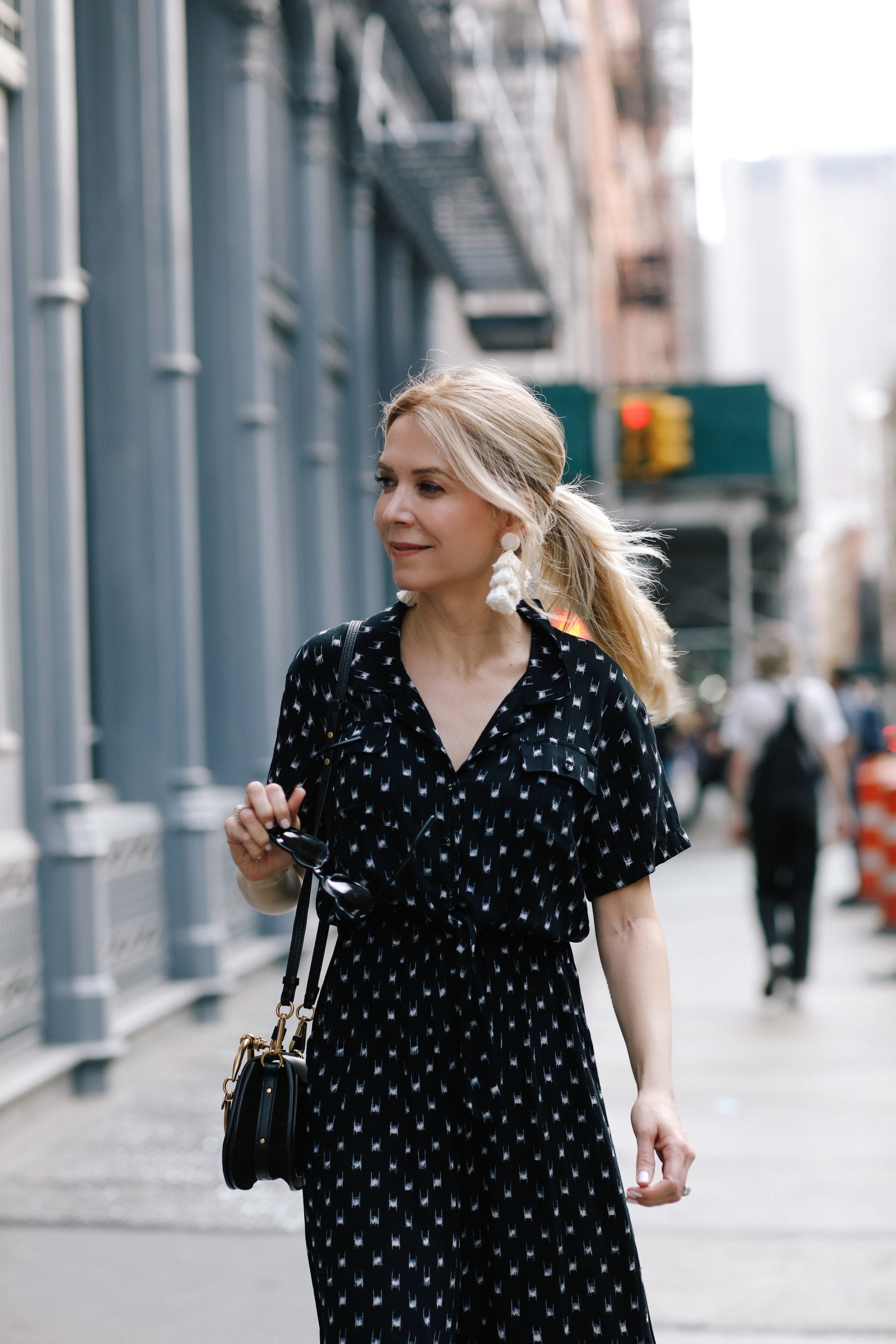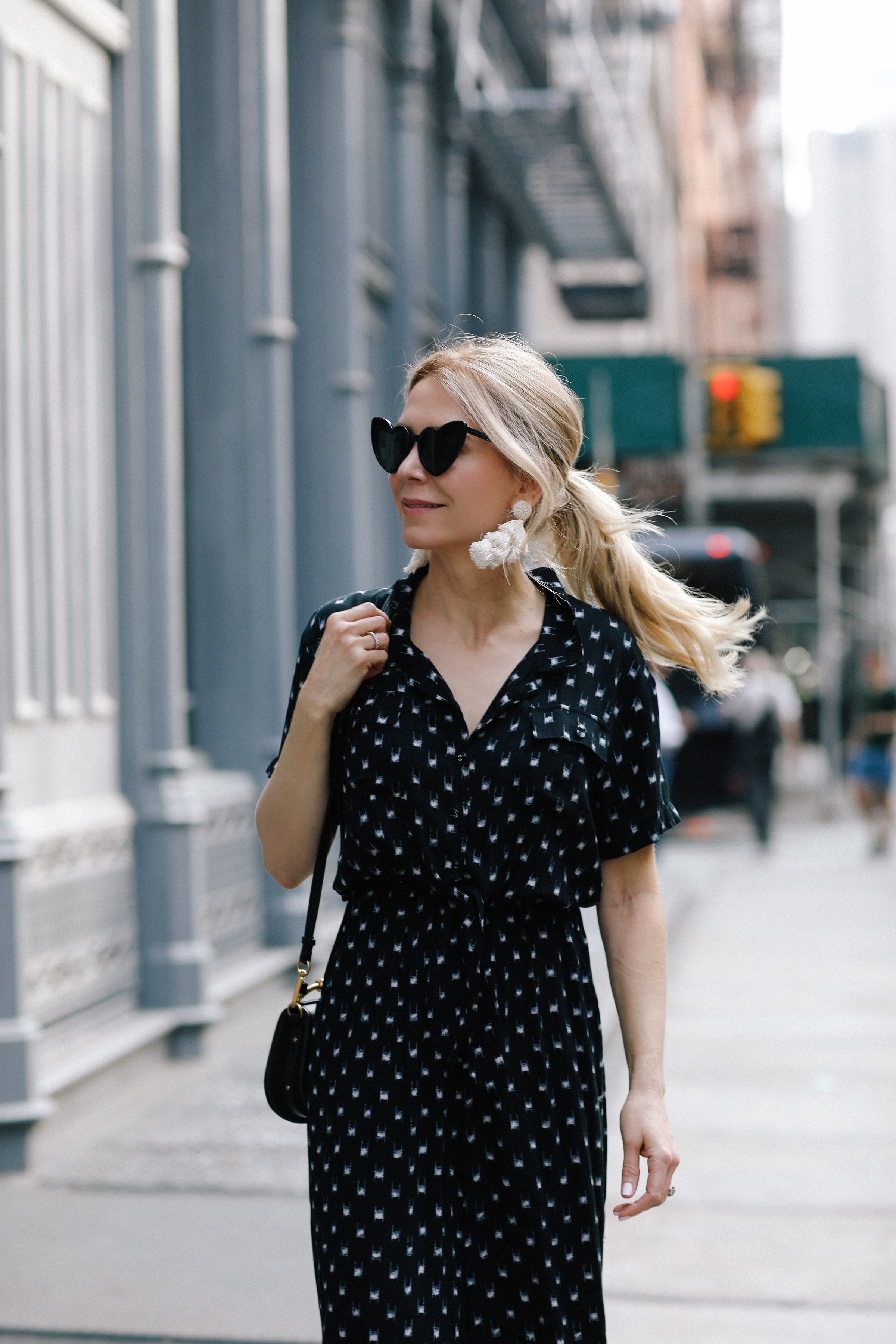 This jumpsuit is actually a bit basic for my taste, but sometimes basic is good.  I like the animated polka dotted print.  And black is easy and flattering.  And it goes well with things you already have in your closet, like wedges or slides, a black bag or a straw summery bag. You could even wear it with white shoes, but I wear white shoes so much in all my photos I thought I would change it up with some black ones today.
Anyway I hope you all have a fantastic Thursday!  The weekend is almost here (although why I wait for the weekend is a mystery to me, because by the end of it I am praying for Monday when the kids go back to school).  Life is crazy like that.
xxxx
Laura
Photos by Lydia Hudgens