Blazer: Mango (unavailable online, other checked blazers I love from Mango here, here and here) | Jeans: Madewell | Barrettes: Amazon (copy of these more expensive ones) | T-Shirt: Gucci | Boots: Ganni | Bag: Chanel (via The Real Real, similar here)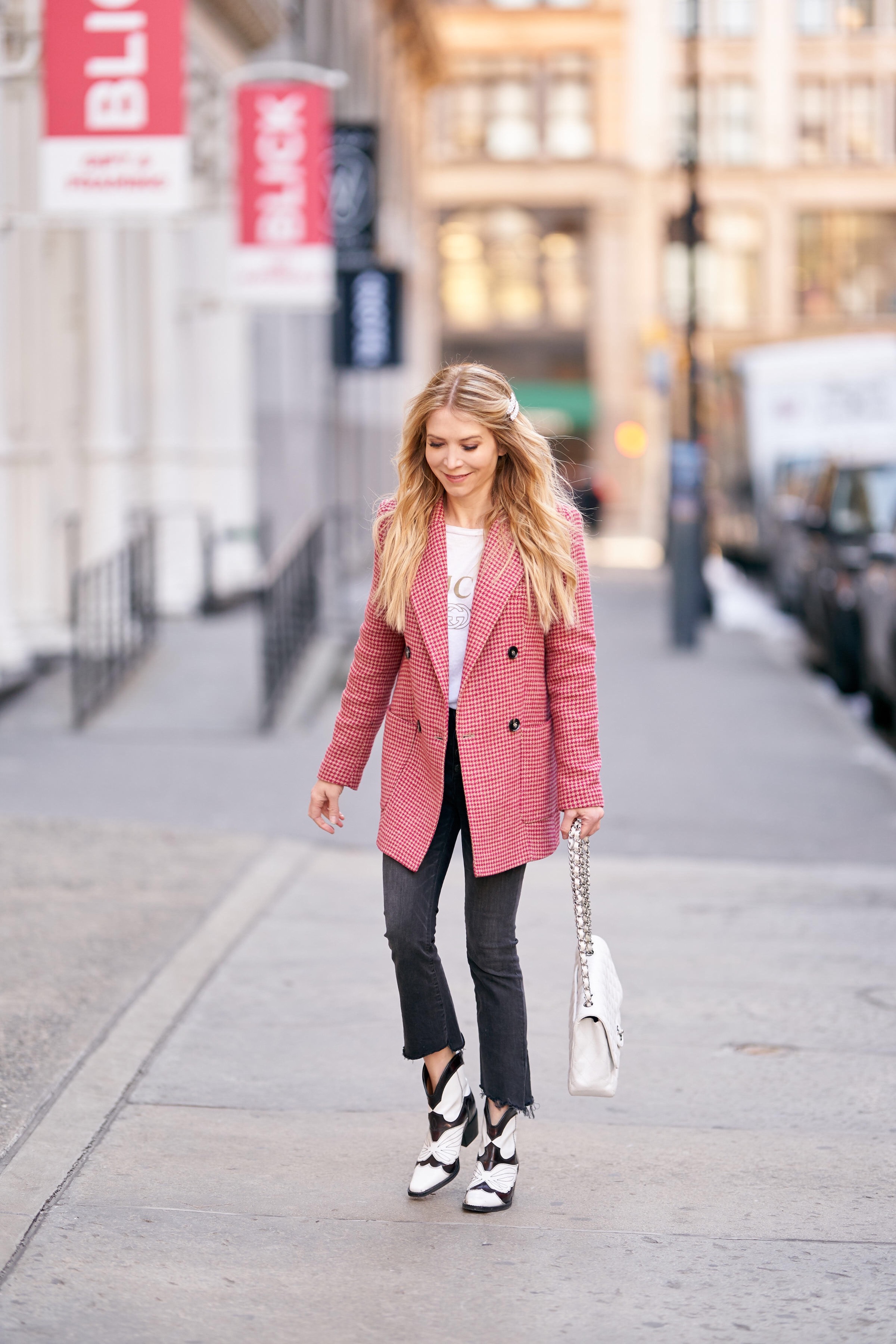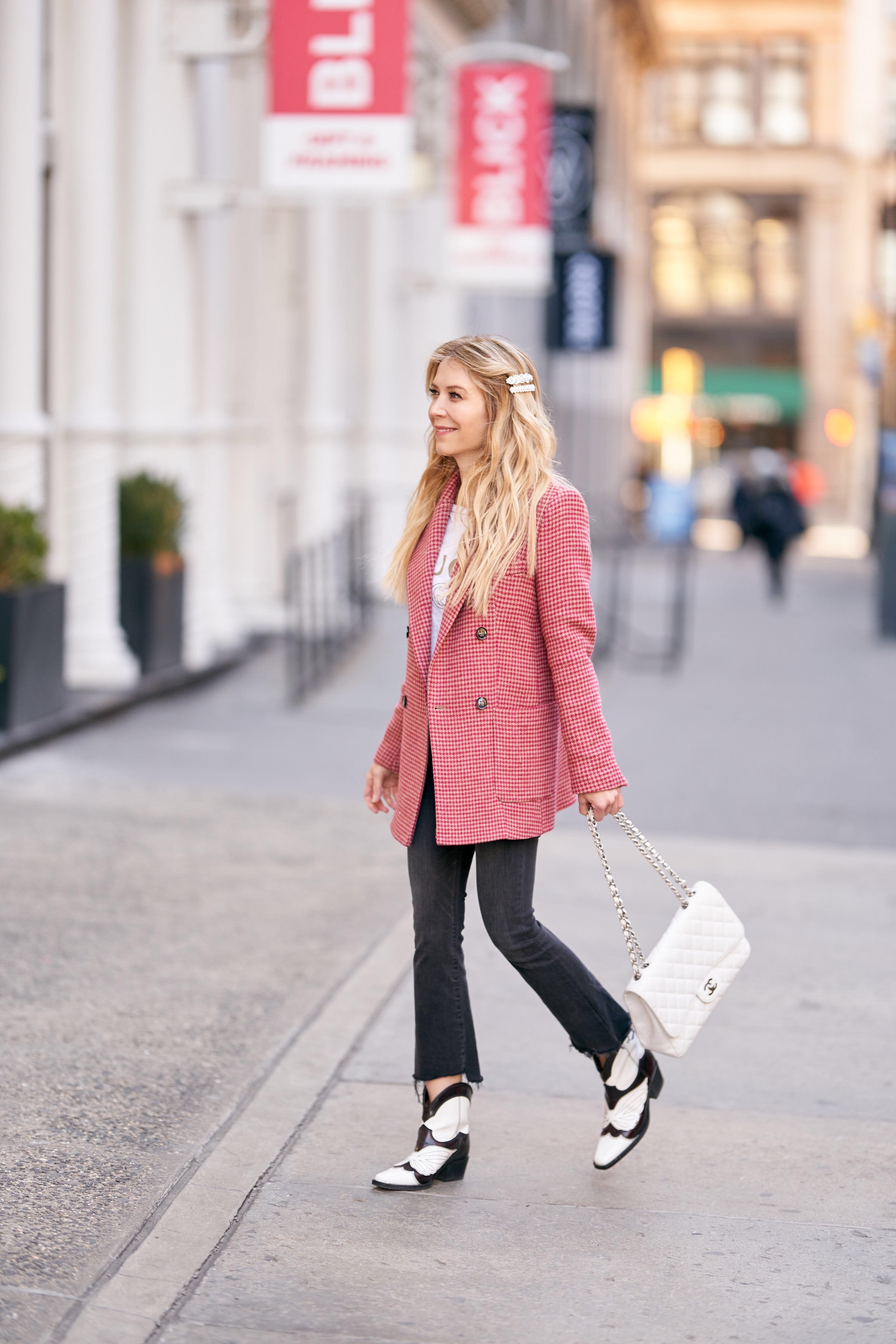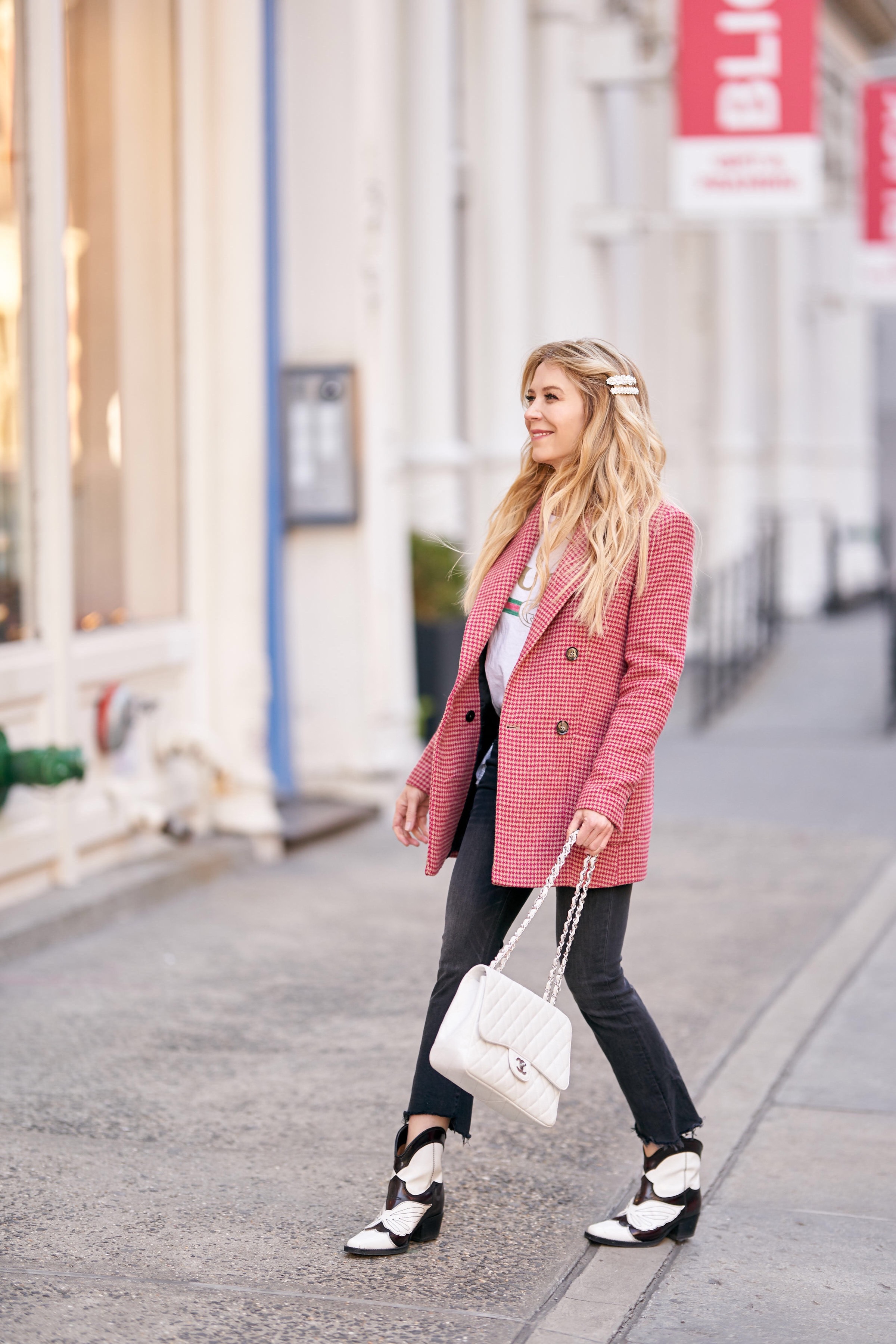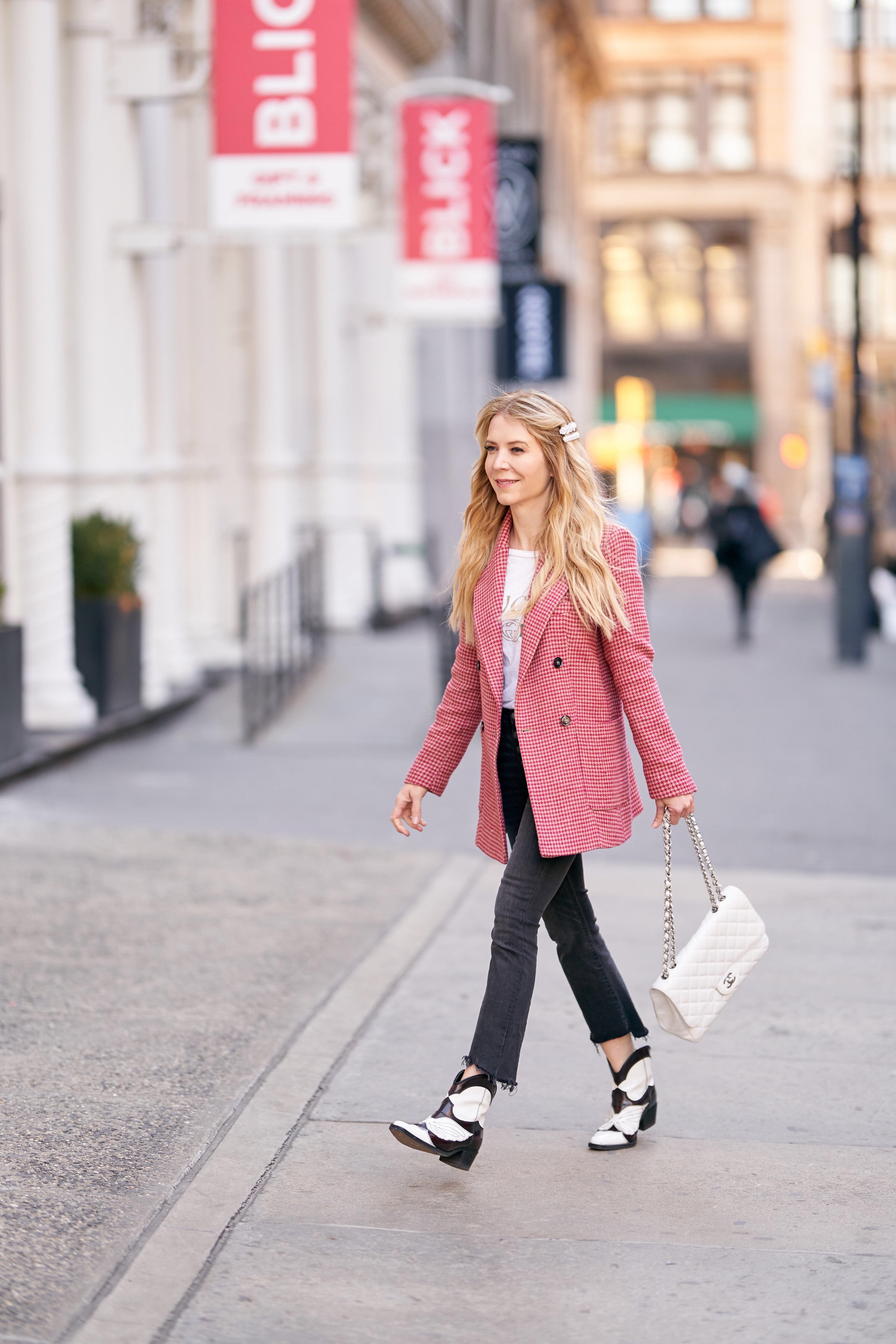 Are you into the barrette trend?
I am!  I am totally loving the new barrette trend!  Of course we are now seeing the barrettes pinned two to a side all over Instagram right now.  When I saw it, I knew I had to try it!  I started searching for barrettes online, and of course there are the crazy high priced ones from Gucci at $400 for a single barrette!  I found some less pricey pearl ones by Simone Rocha but they were still $100 for each barrette!  That is crazy too!  So I went on Amazon and found some amazing copies for just under $8 for a pair here (these are what I'm wearing in the photos).  And by the way, you can get copies of the Gucci hair slides on Etsy for $22 here!  I'm thinking about ordering… 🙂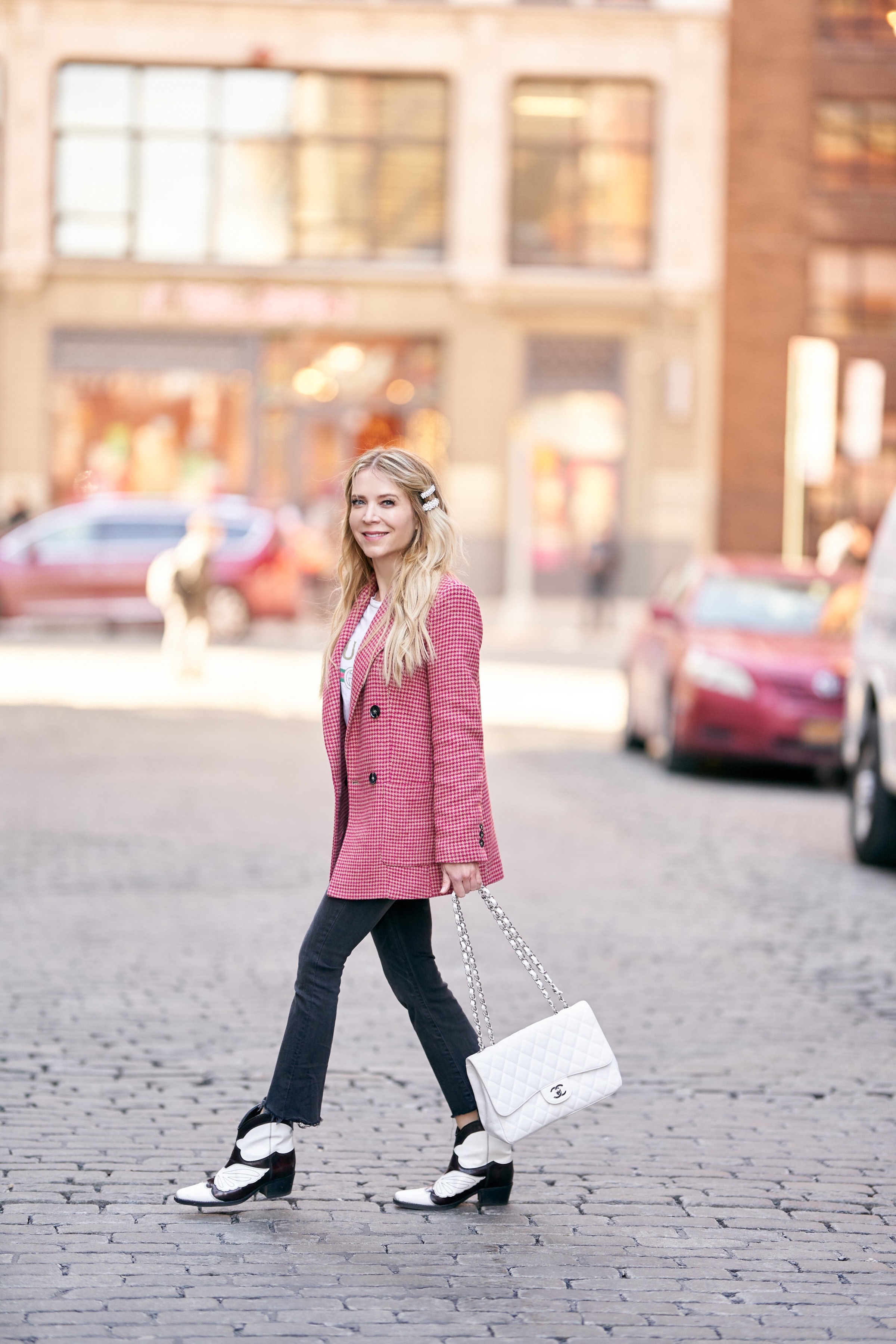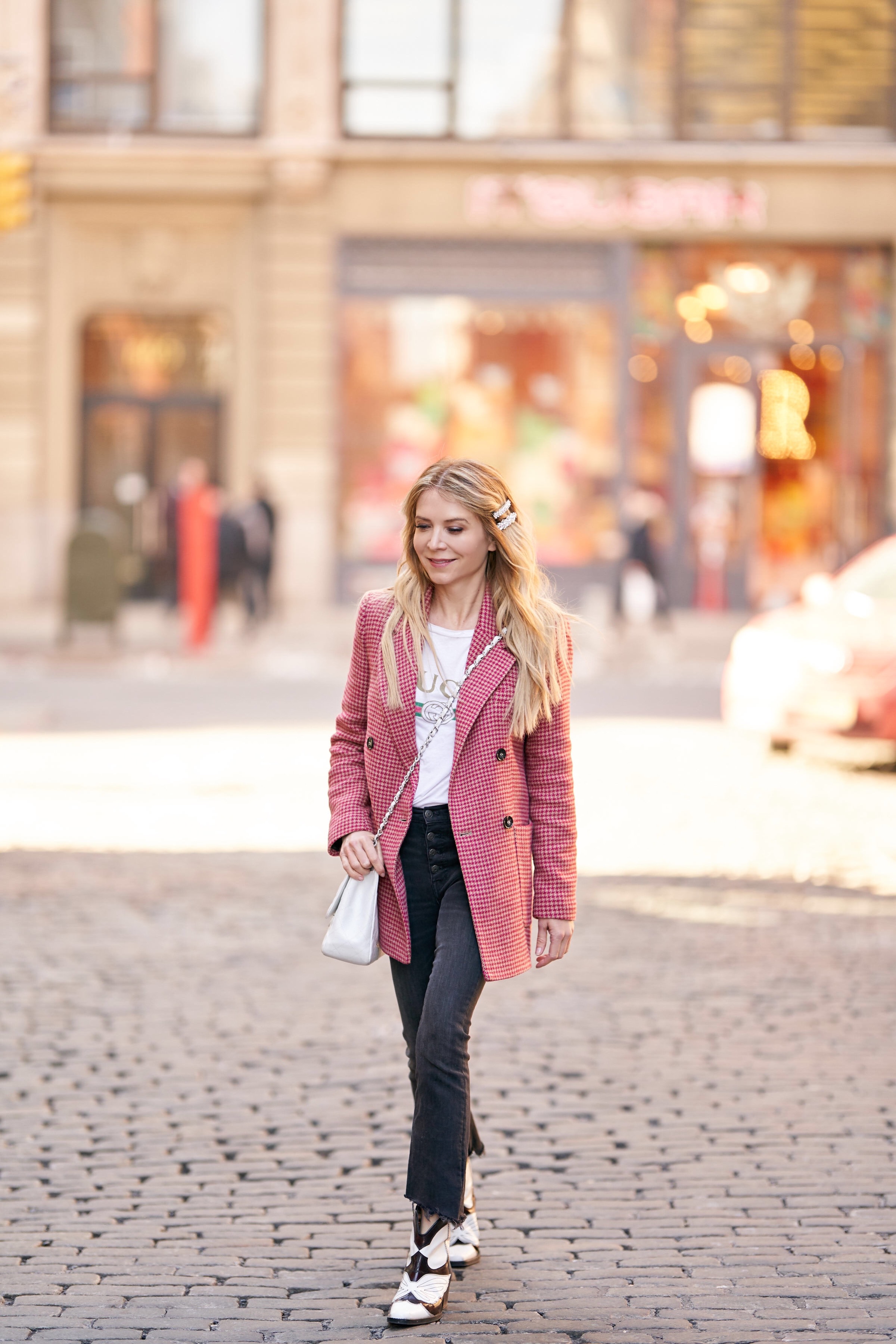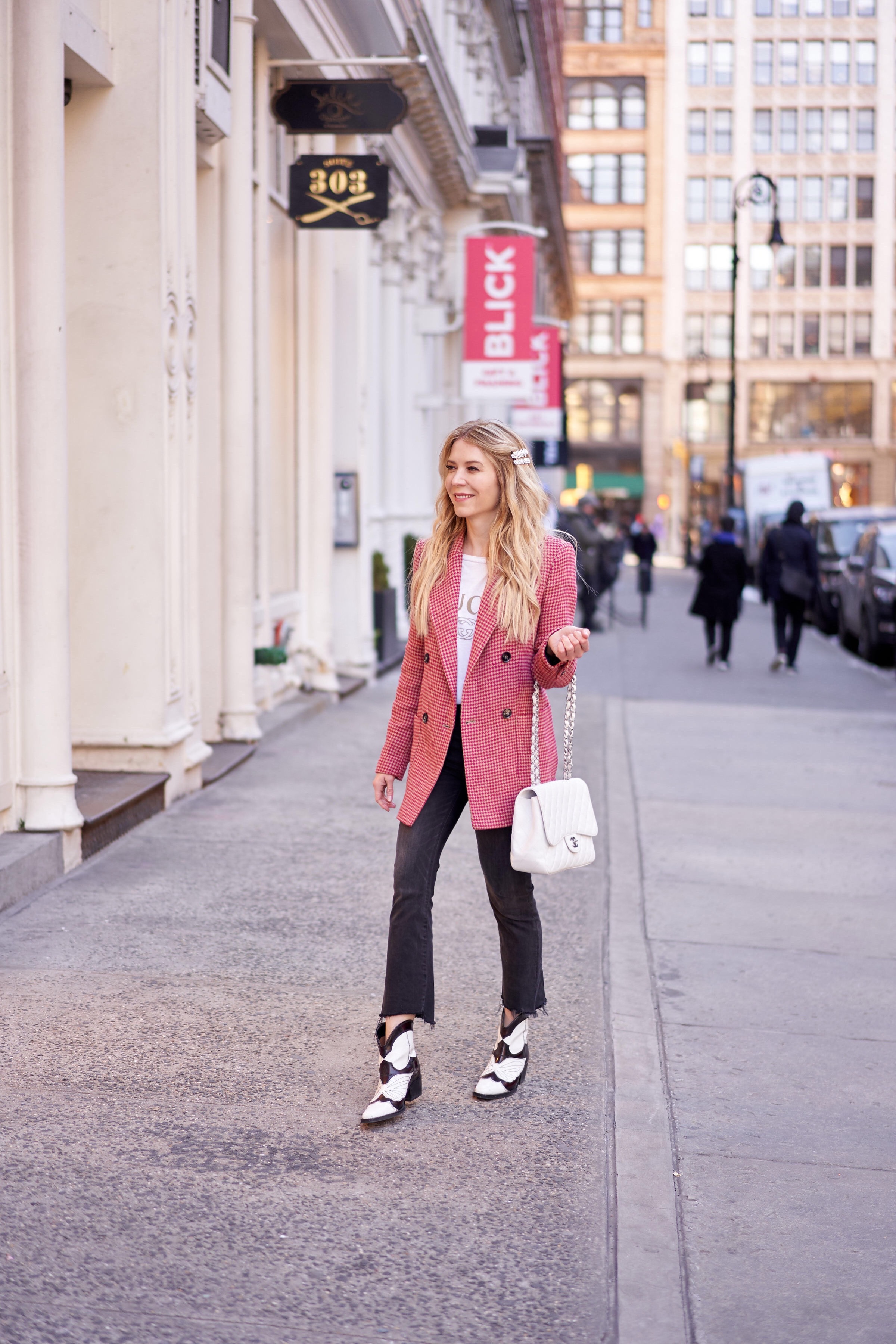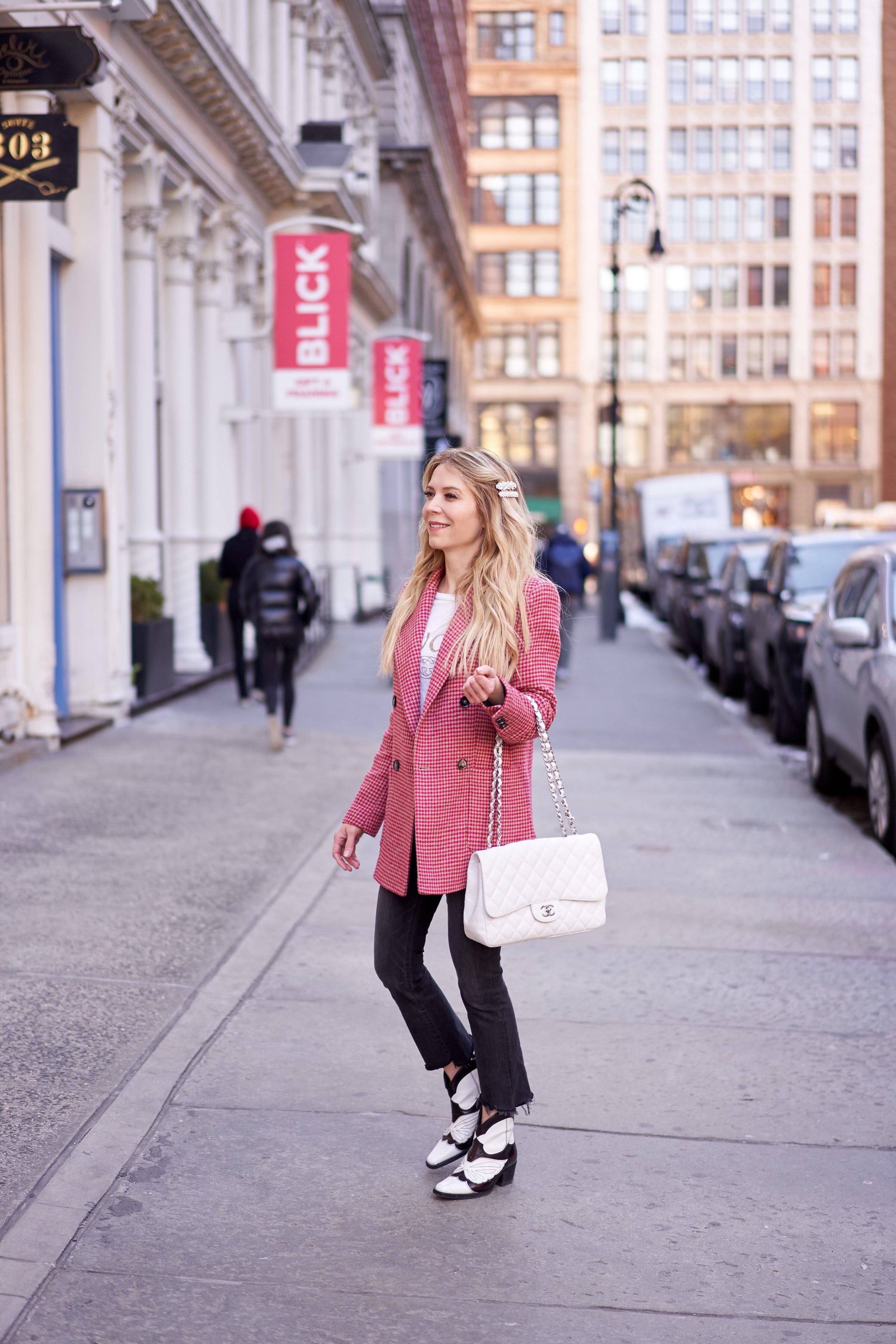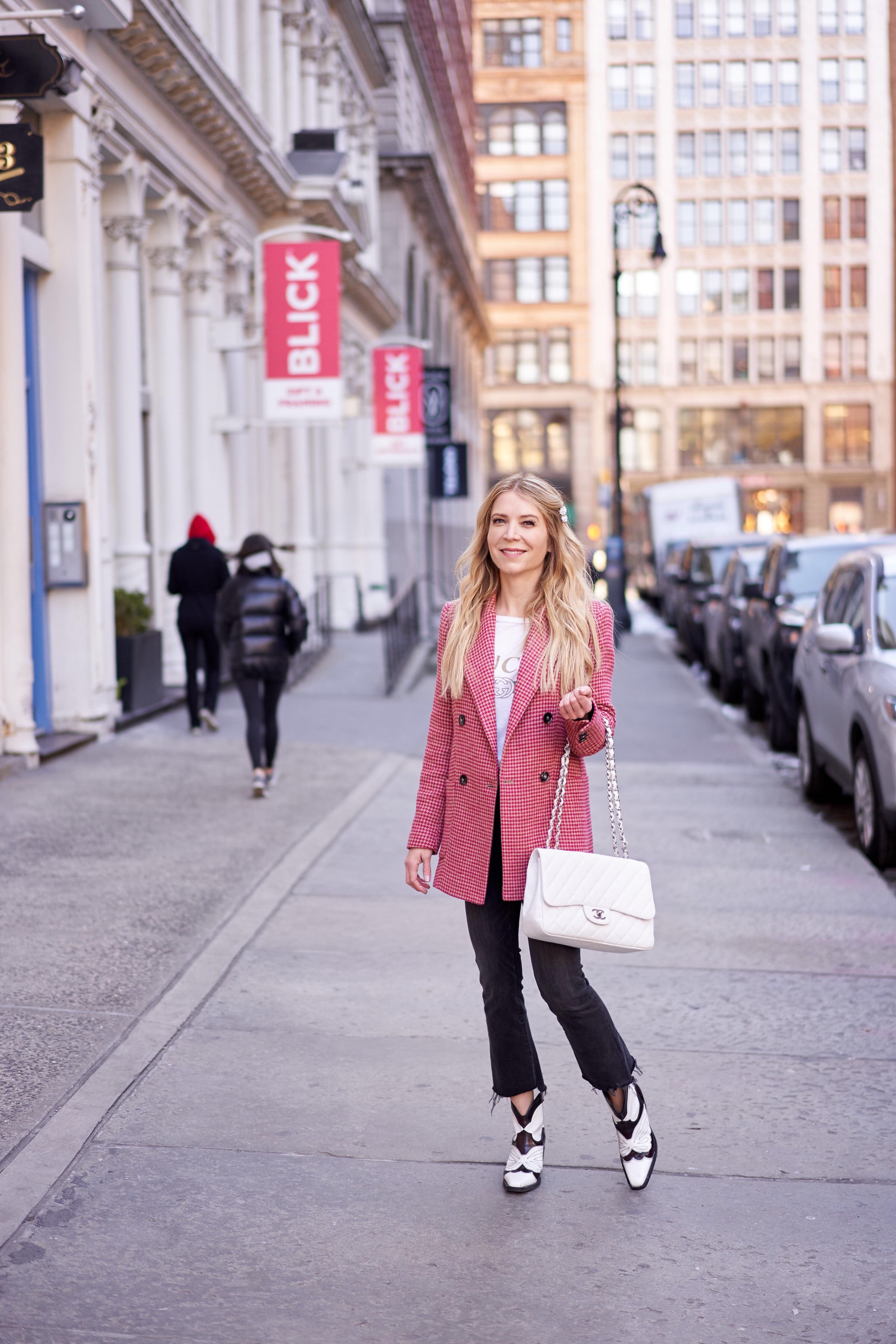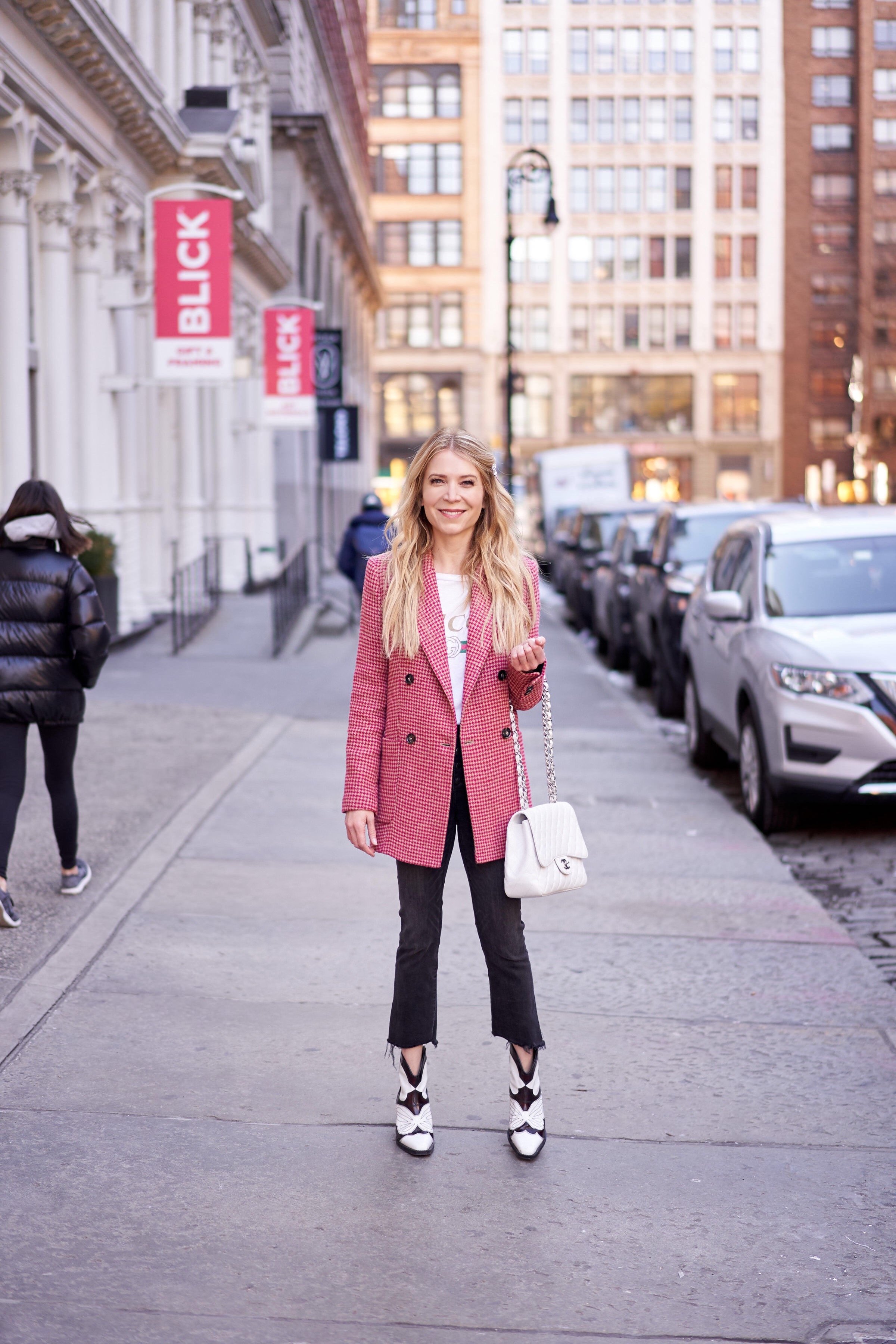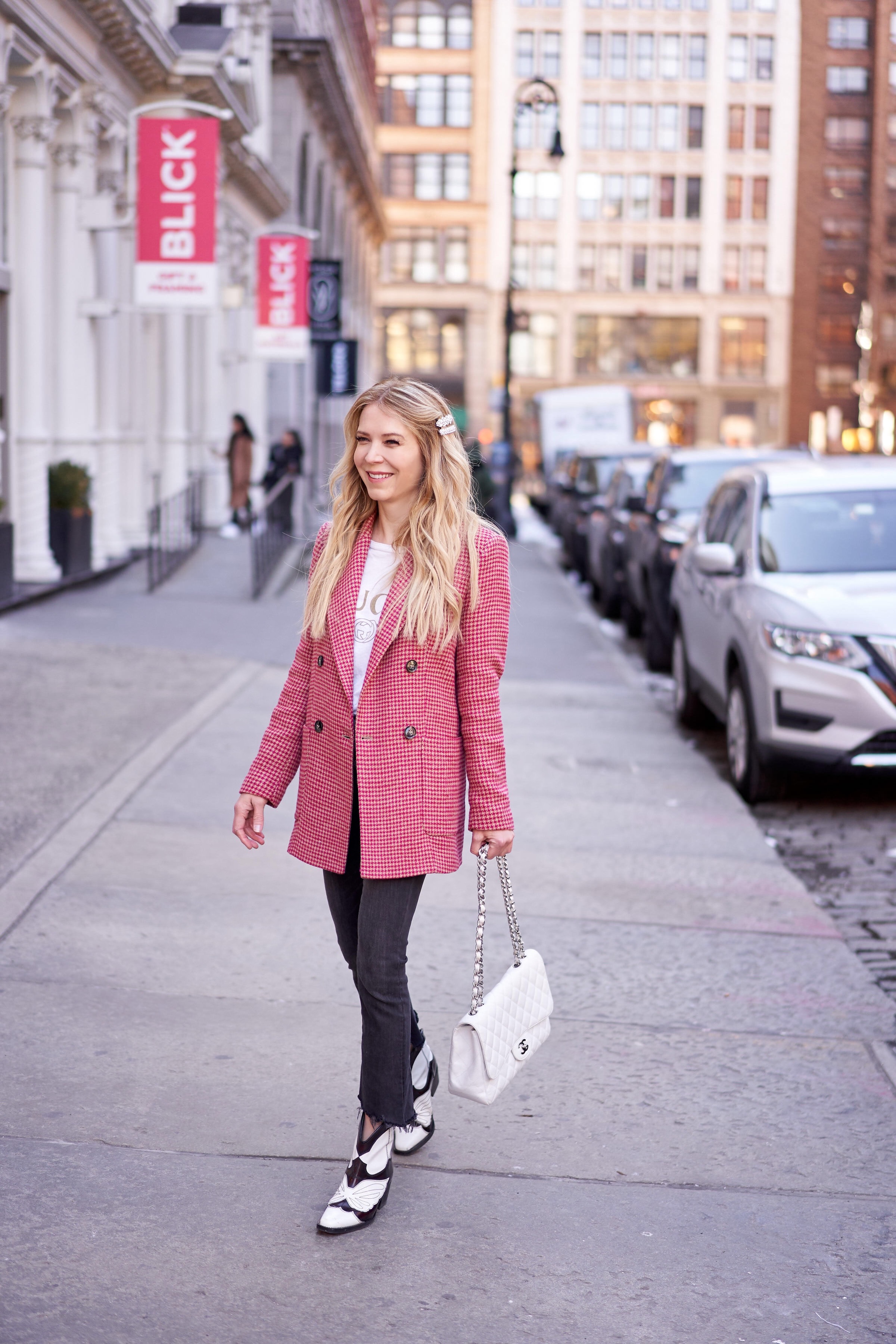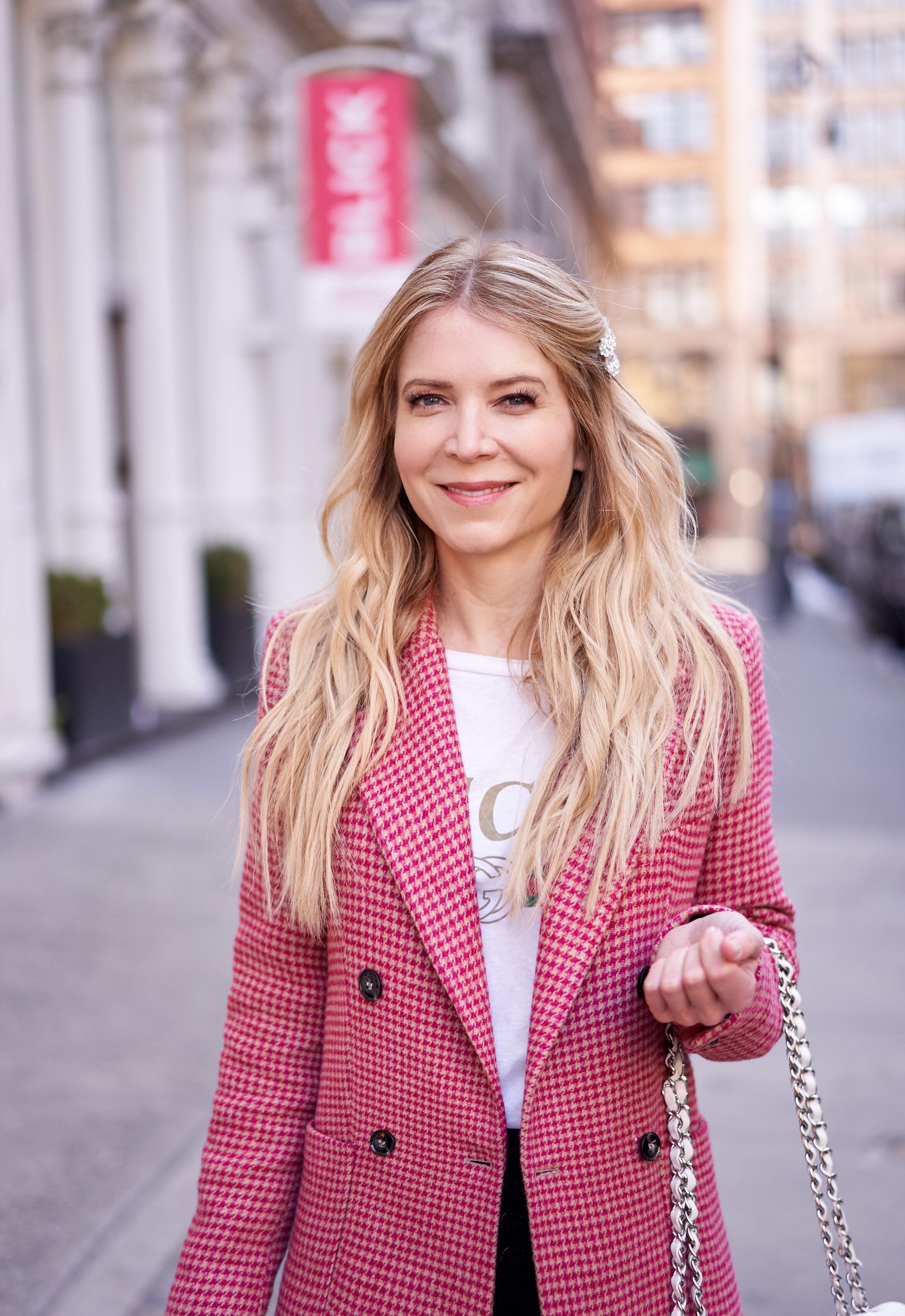 And about Mango blazers…
I am so into blazers at the moment, I can't believe I'm only just developing a serious love for them!  And I've fairly recently discovered Mango has such a great selection of well made blazers for great prices!  The one I'm wearing I got in the Soho store.  It is new season, but I cannot find it anywhere online, so I have linked a few other checked blazers from Mango that are fabulous.  I always love it when I discover a hidden gem, and I am telling you the blazer game at Mango is strong!  I feel like it used to be that we'd only wear blazers at night (black ones) when going out with our husbands.  Now I am realizing blazers are great in all colors, for every day as well.  And a checked blazer just gives me a little spring in my step.  Normally I am a florals and ruffles kind of girl, but I do love blazers right now!  It is fun to change up your style sometimes!
Happy Monday!  Thank you for reading!
xxxxx
Laura
Photography by Mike Kobal
SHOP THE POST