Bomber Jacket: Baum und Pferdgarten | Dress: Zara | Shoes: Tibi | Sunglasses: Saint Laurent | Bag: Staud (sold out in most colors, but navy is available here)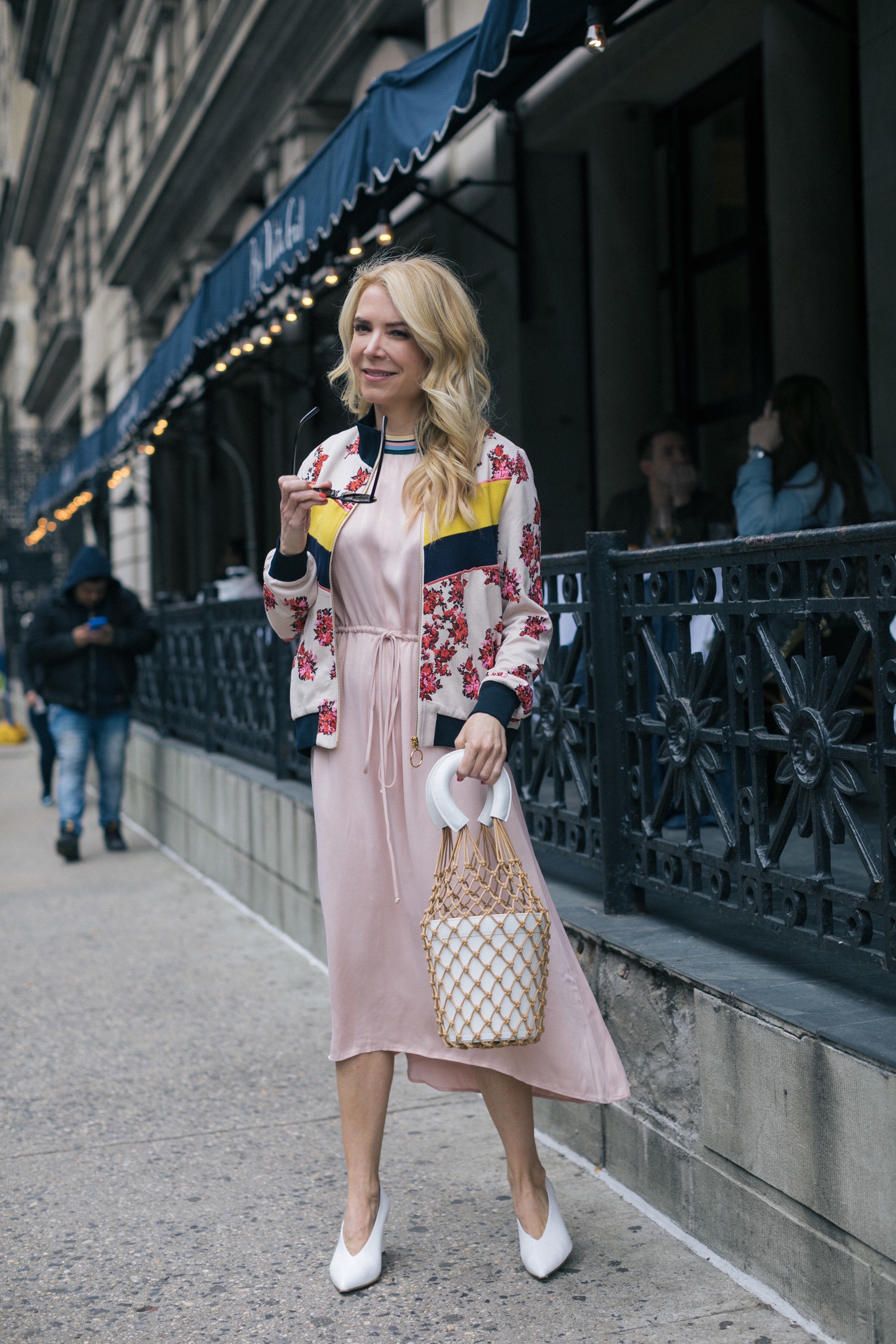 Happy Friday!  I got this bomber/track jacket on Shopbop but now it is sold out on their site, so I managed to find it here in all sizes on a website called The Modist.  I absolutely love it and love wearing it over this dress from Zara!  This dress is super light and floaty and can be dressed up with a heel or bootie or down with sneakers.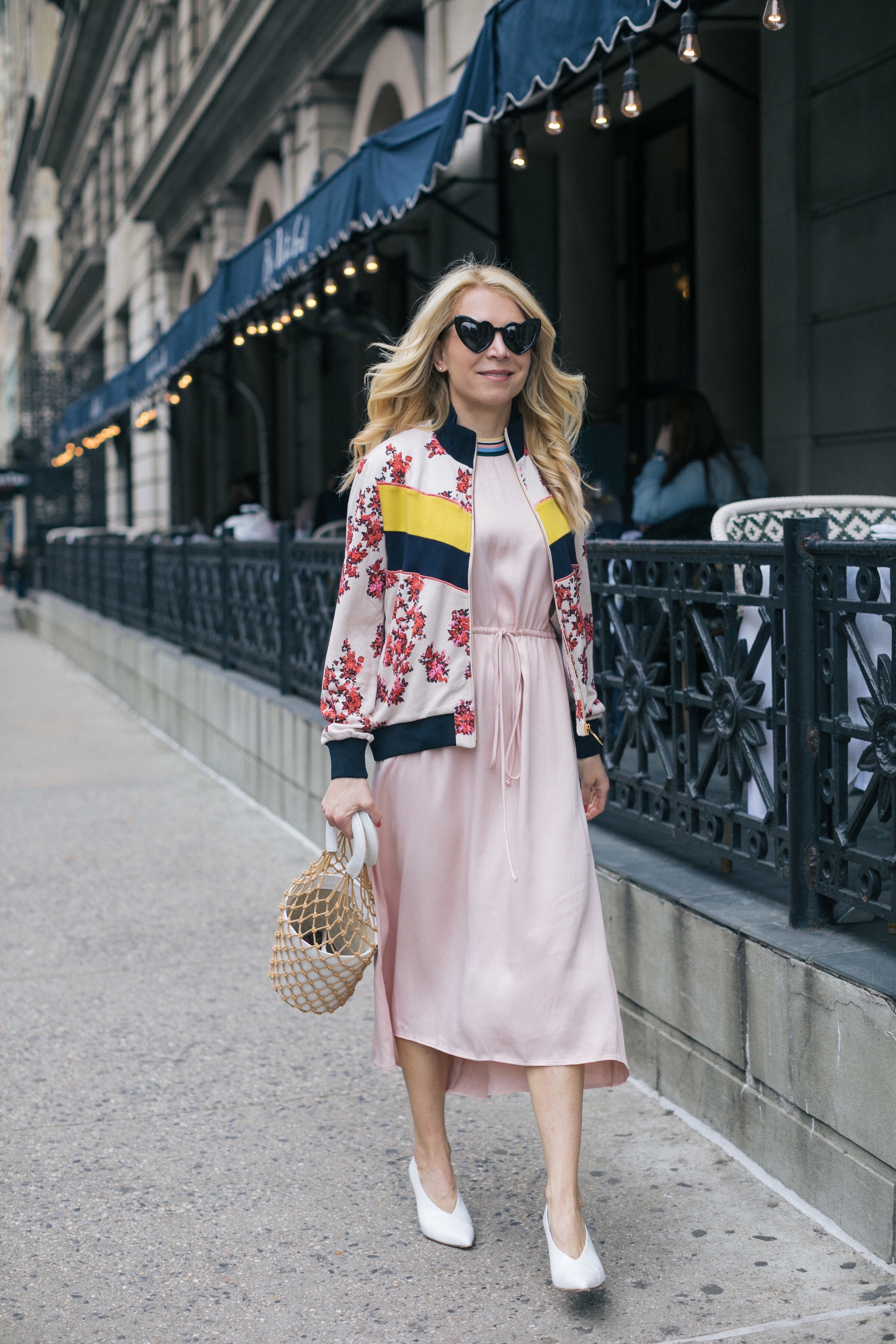 These white Tibi shoes are ON SALE right now on the Shopbop website with code EVENT18.  And while this Staud macrame bucket bag is sold out in the white, I did find it in white and navy.  There are very few left of these online so if you want one, you should get it!  They are reasonably priced and they look cute with anything, in my opinion!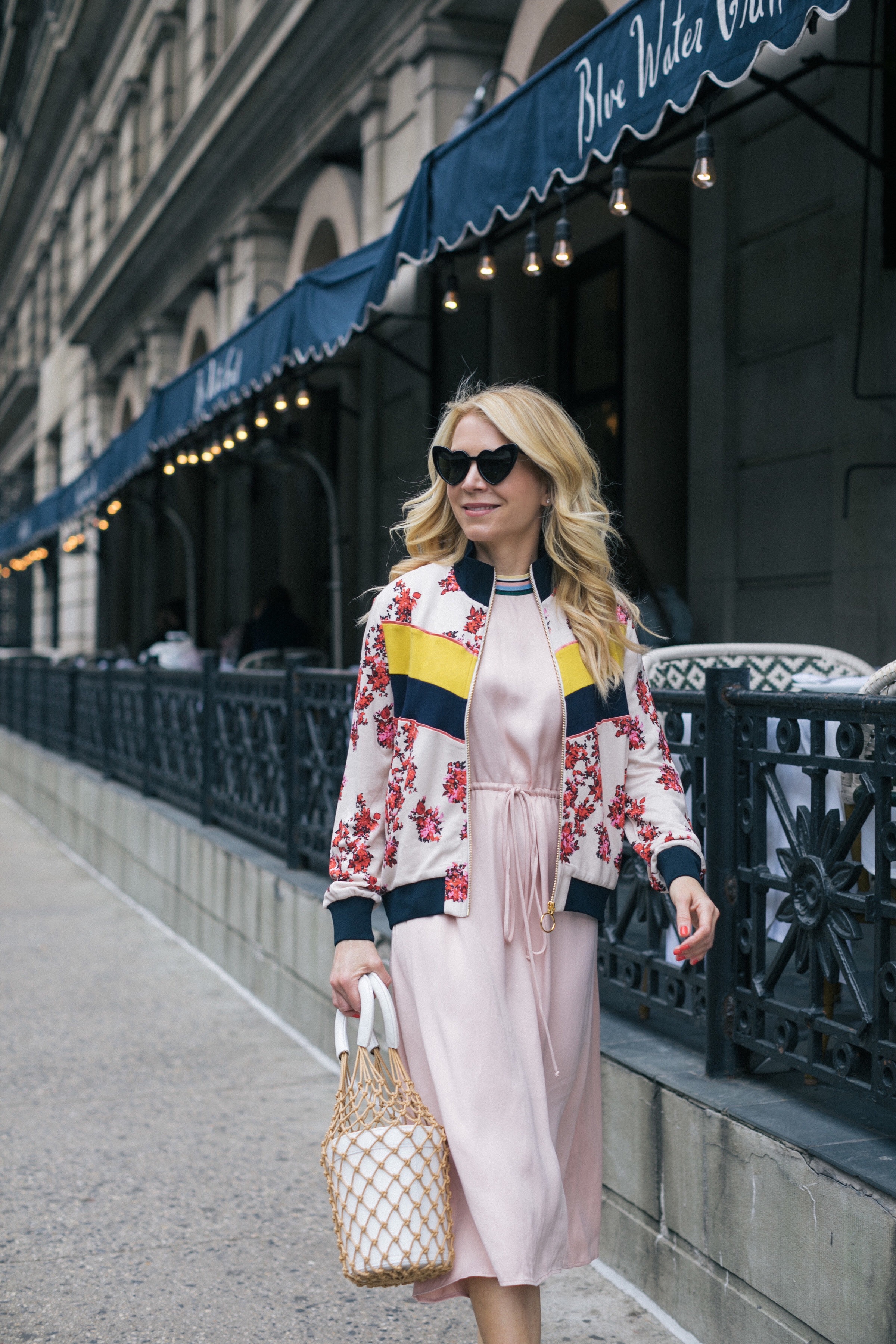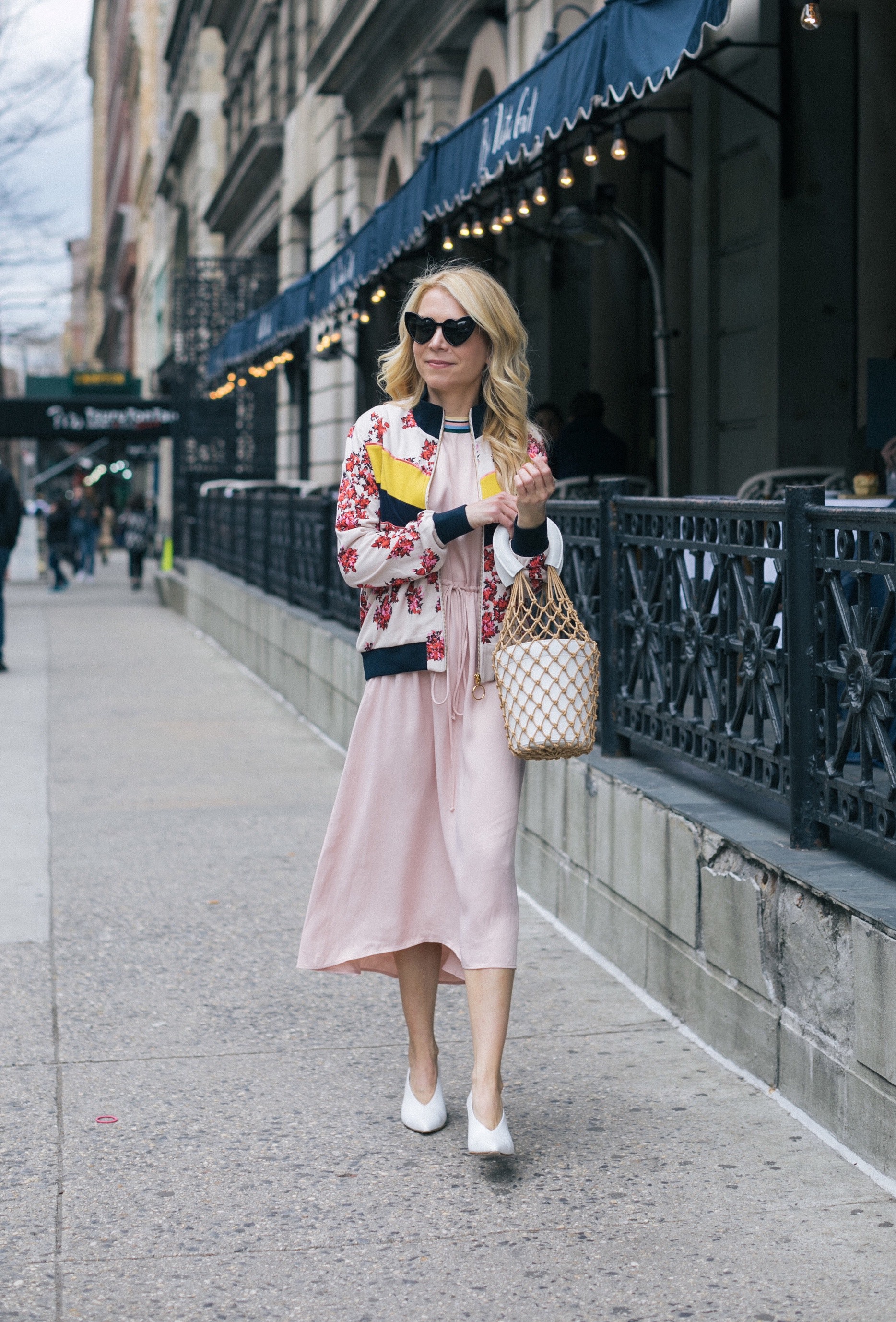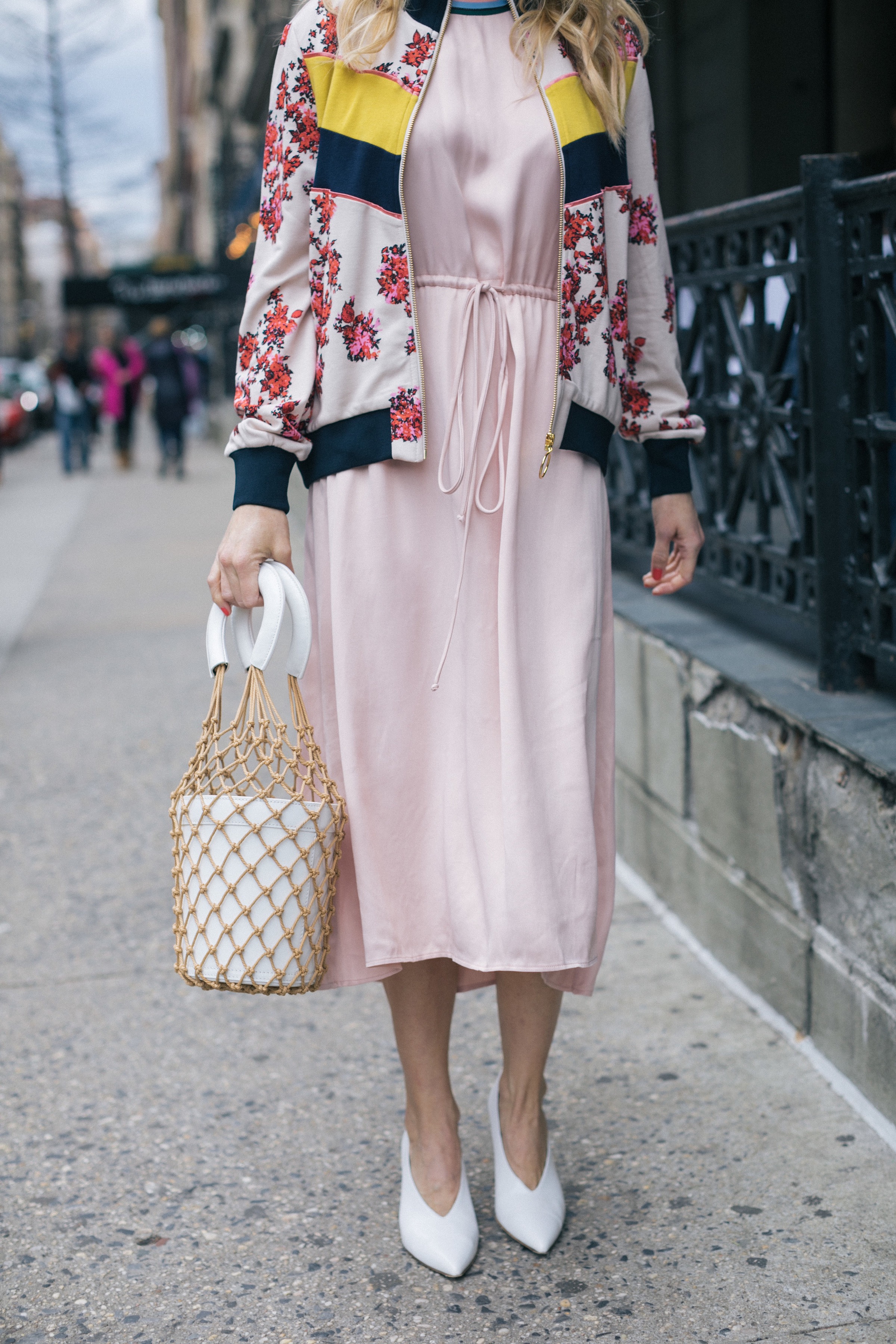 I am really enjoying Instagram right now.  I have made so many new "friends" on it!  I really enjoy connecting with other newbie bloggers like me, and supporting them.  At first, I only followed the mega bloggers like Gal Meets Glam, Pink Peonies etc. but now I really pay more attention to the smaller accounts.  I am loving all the diversity that is out there and discovering new accounts to follow  – people of different backgrounds, different styles, different ages, different body types, all looking fabulous.  Everyone has something to add and there is so much inspiration to be found.  My Friday Five to Follow is now up for this week!
I'm getting a slow start on my Friday!  We went to Hamilton last night for the first time and didn't get to bed until later than usual!  I absolutely loved it, it was the best musical I have ever seen and that is saying a lot.
Happy Friday and thanks for reading!
Laura
xxxx