Top: Tibi | Skirt: Tibi | Bag: JW Anderson | Shoes: Tibi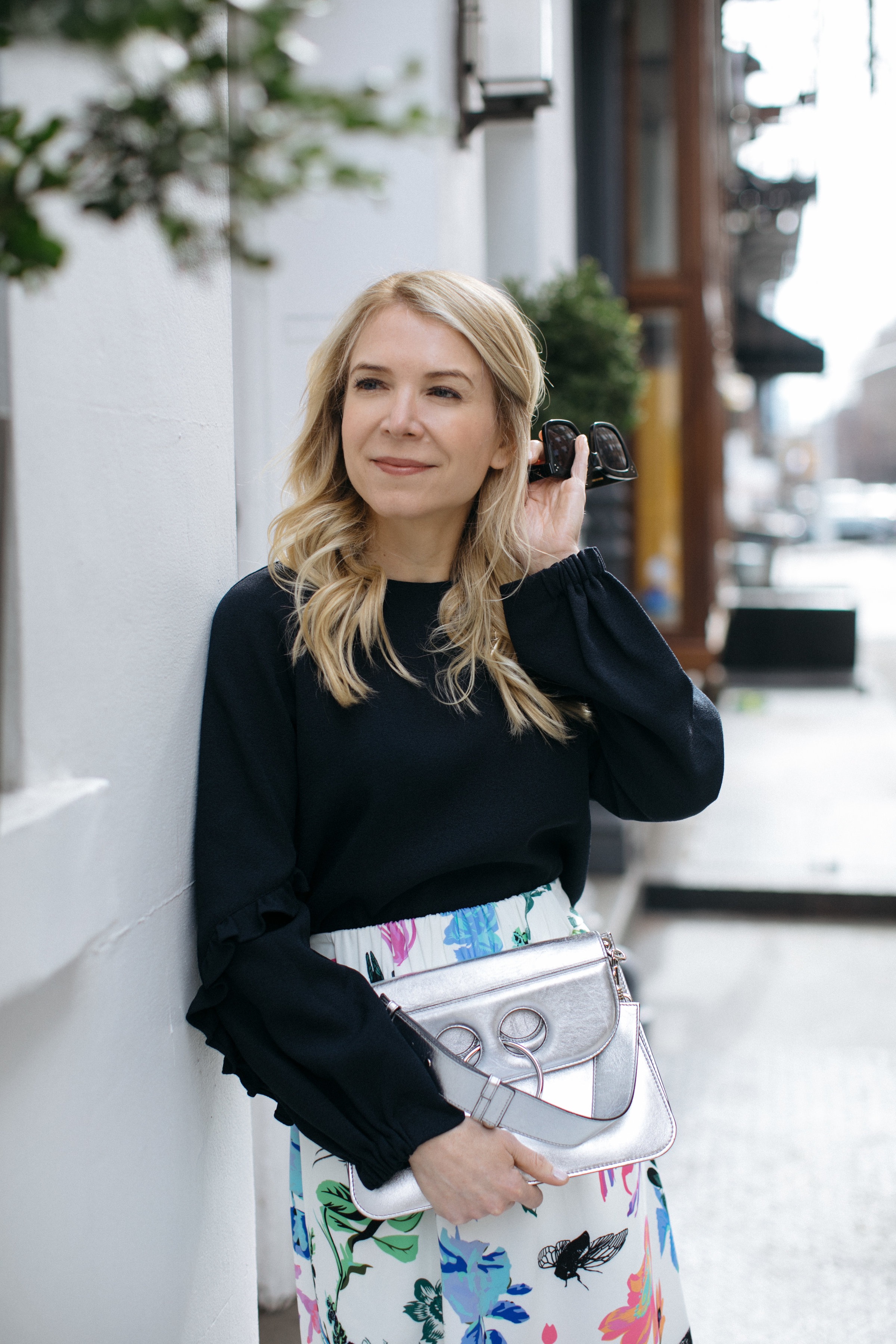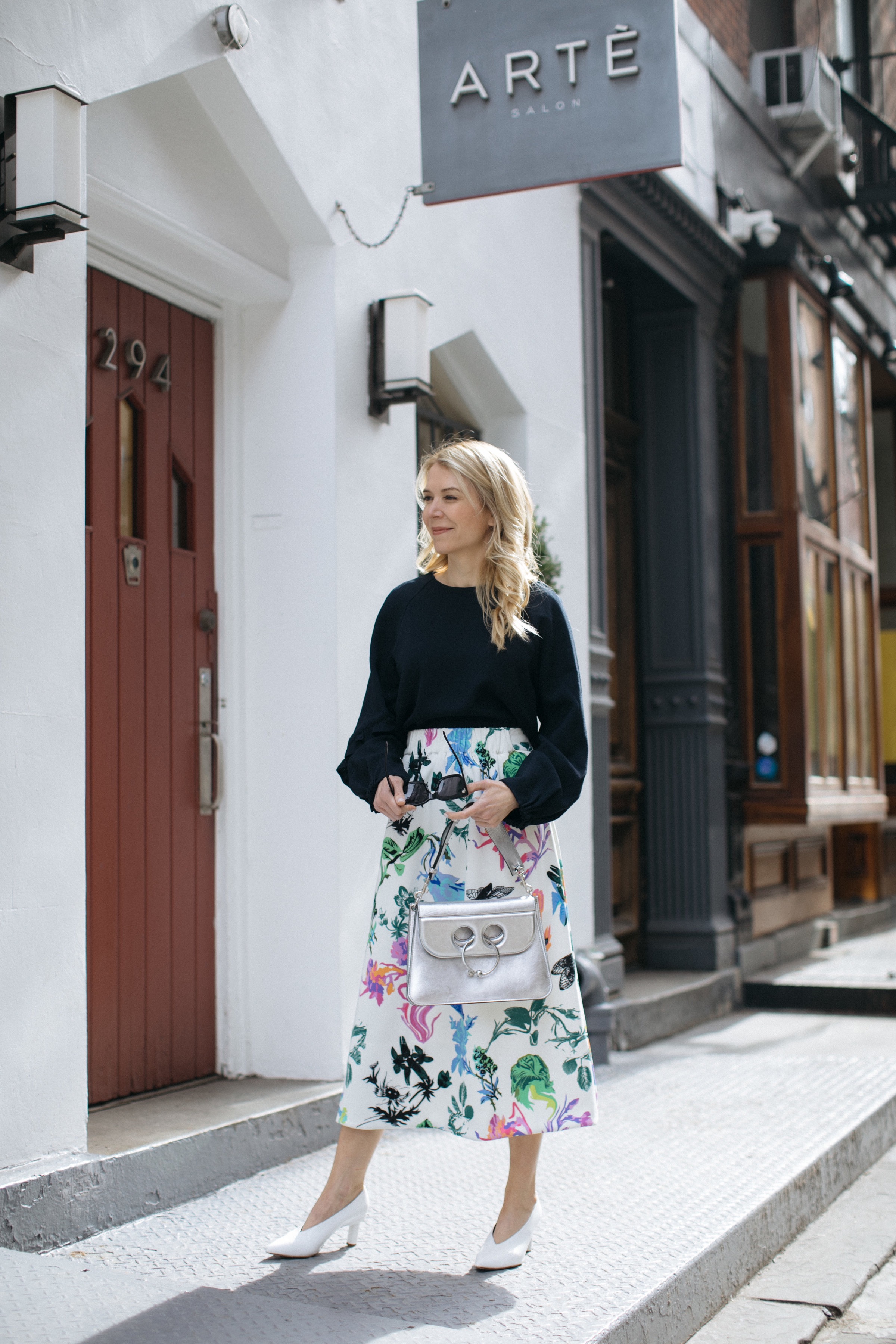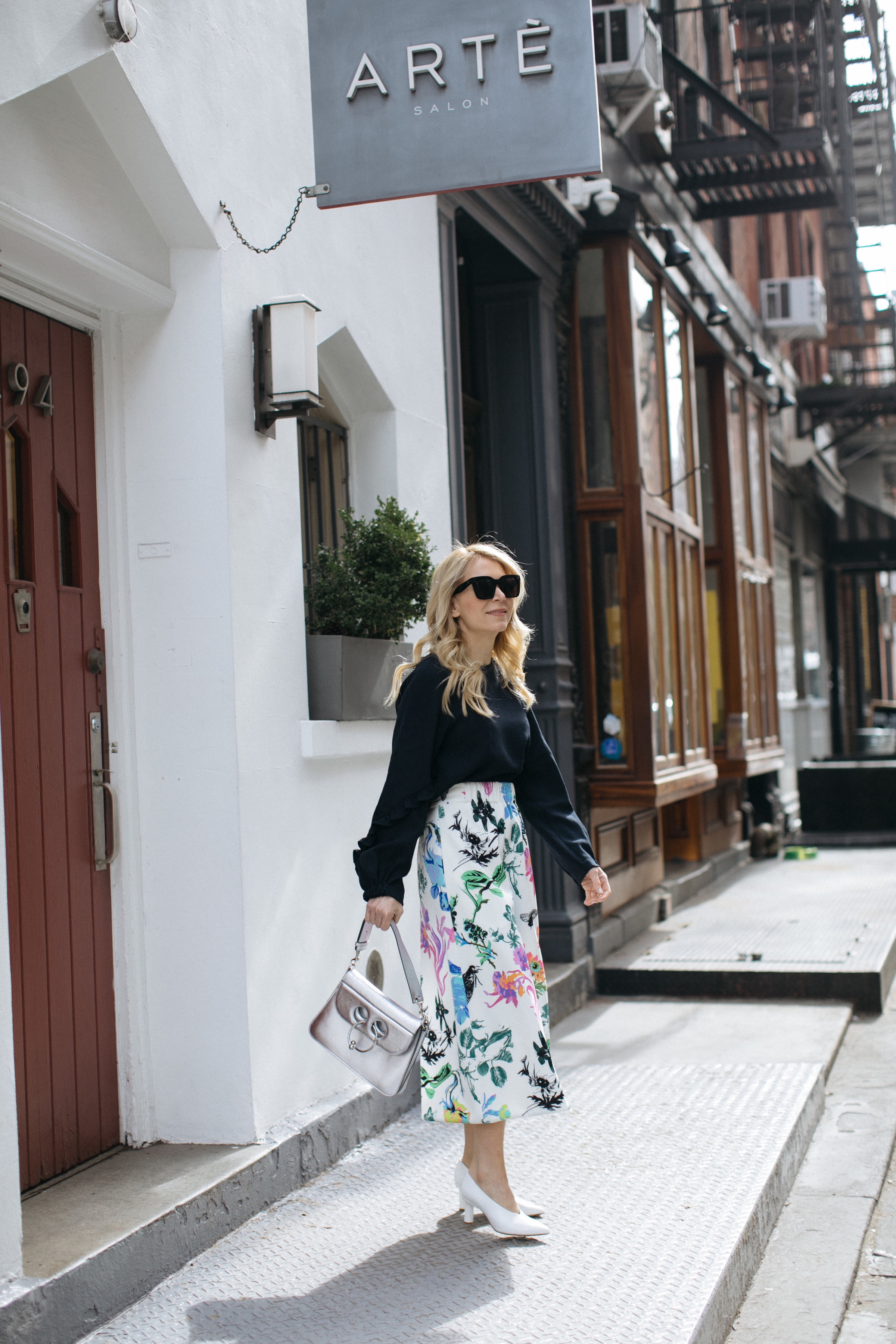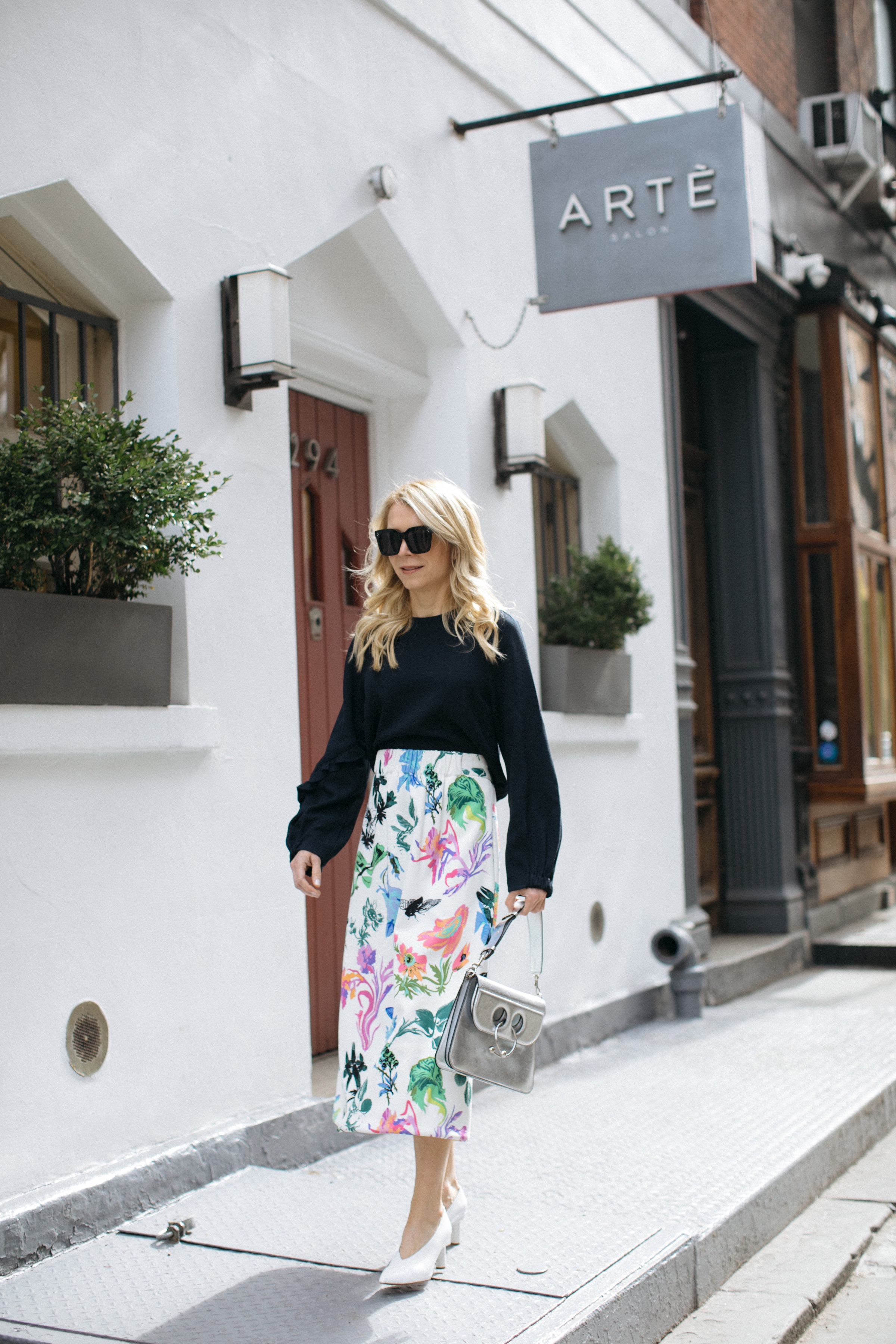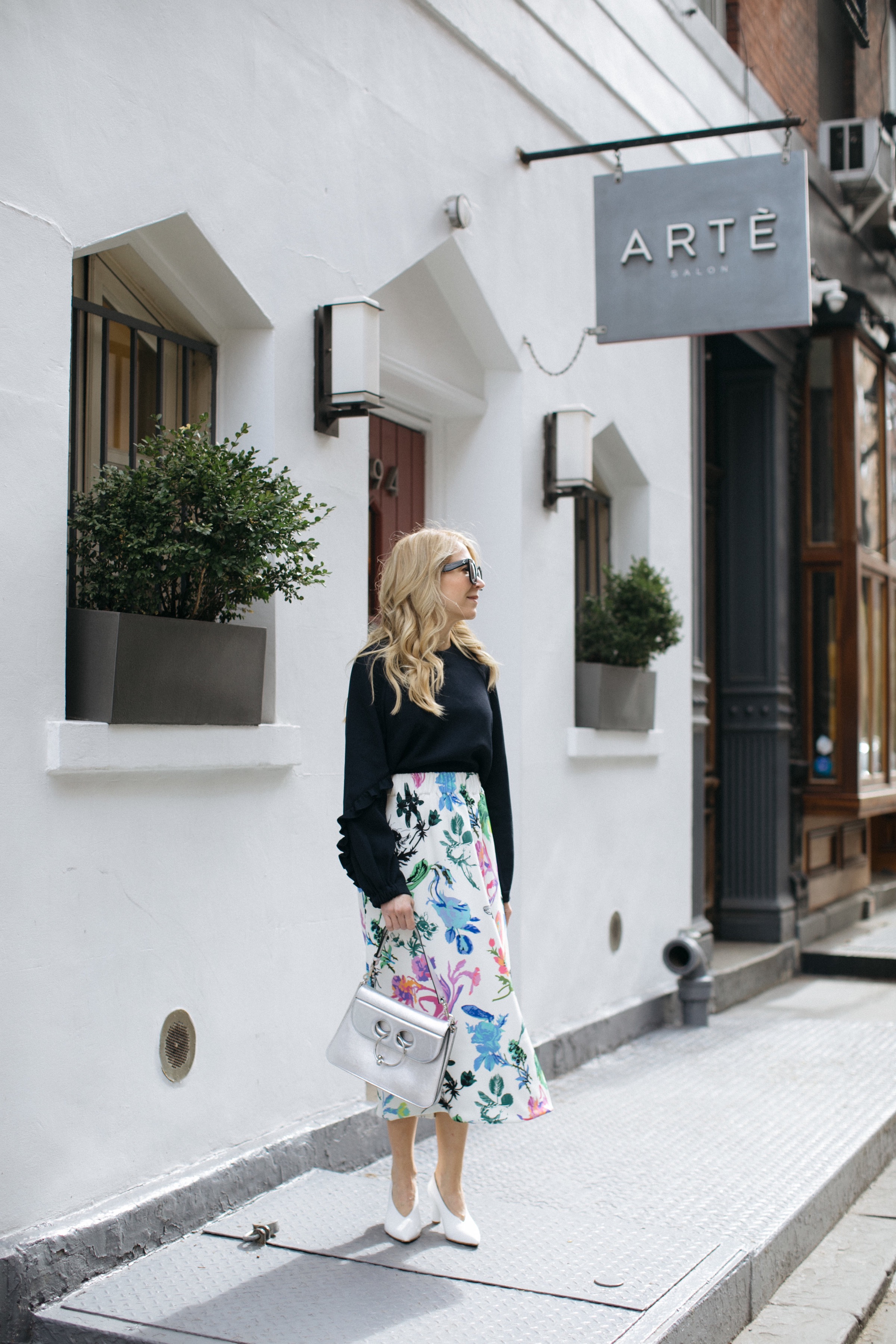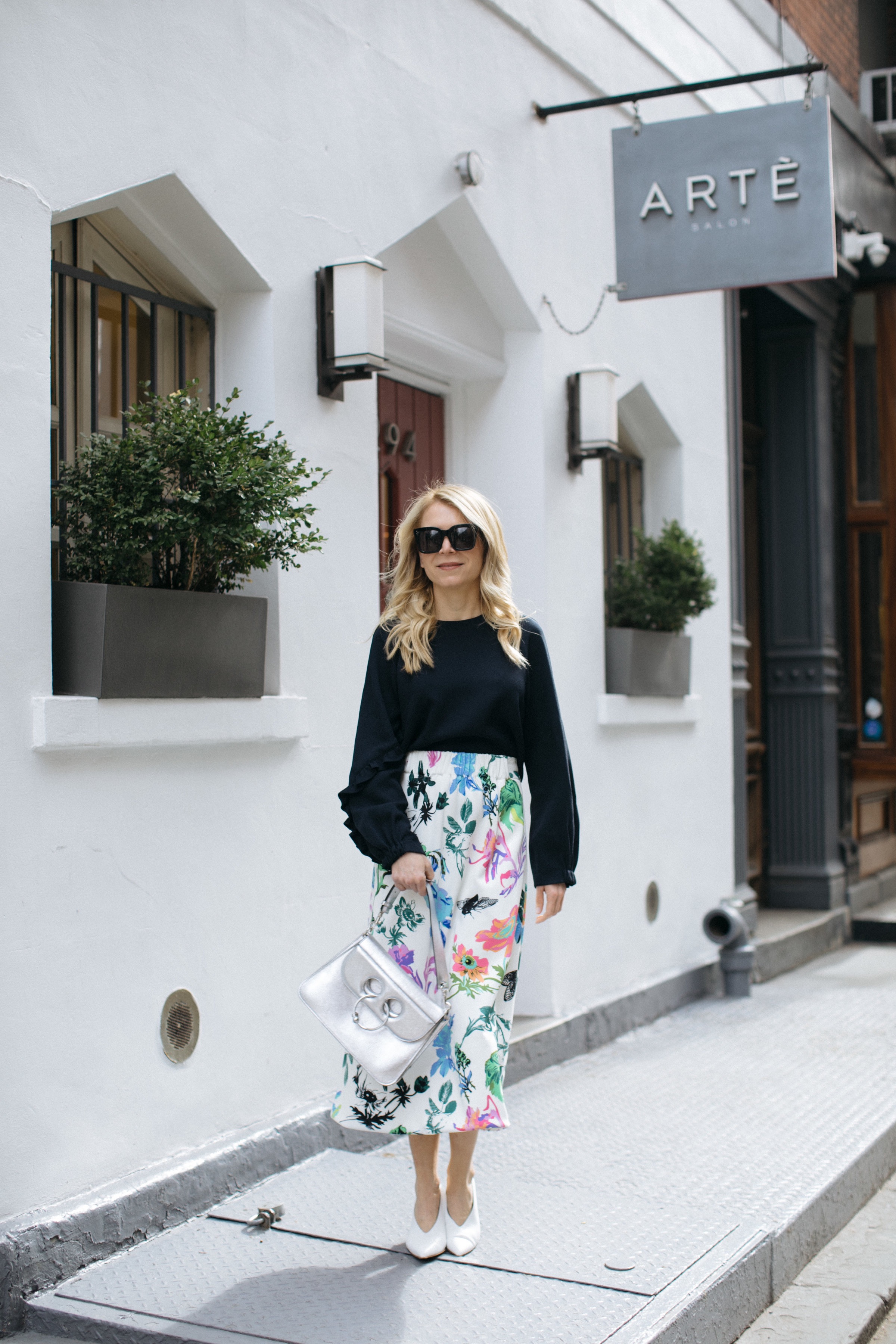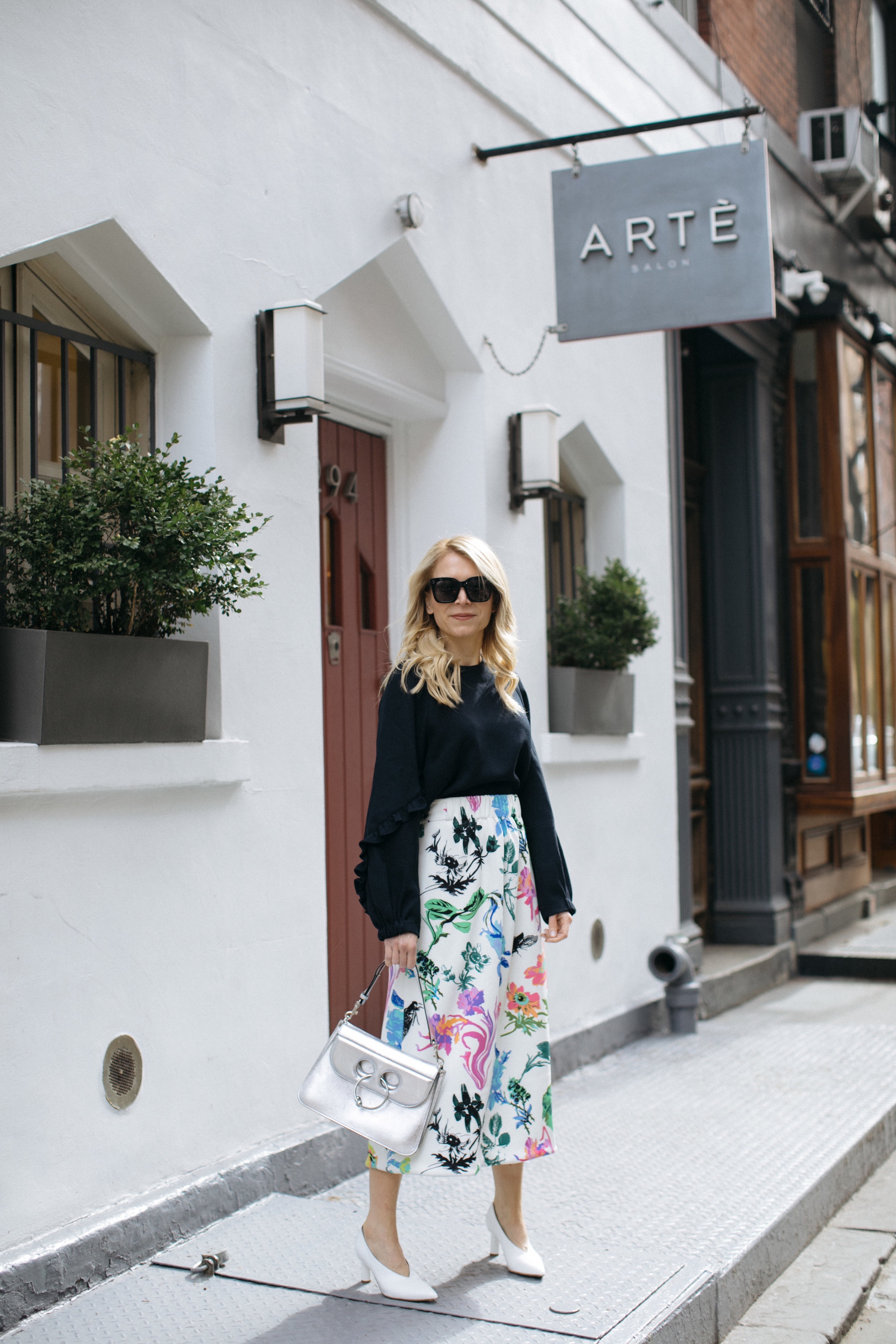 We arrived home in NYC from our trip to the Cayman Islands last night!  It is finally sunny here and not as freezing as it was before we left!  It is always so tough to come back from vacation – the mountains of laundry and all the stuff to put away are so intimidating.  This morning I have already done 3 cycles of laundry! Feeling very on top of things ha ha!  We have a storage locker in our building to keep our summer clothes in, because the closet space in our apartment only permits one season at a time!  I have to pack the sundresses, swimwear and beach gear back into storage later today.  Hopefully it will be almost time to bring it all back out and store the winter gear instead!  This is real life in NYC – you never have enough space.  There are lots of good things, but also trade-offs.
Anyway!  This outfit from Tibi has been one of my favorite purchases for spring.  I love the floral skirt because it isn't too flouncy – it's streamlined and flattering.  I love the top too – it has a small ruffle detail on the sleeve.  I am so loving Tibi lately.  Their clothing is feminine, but not frilly or fussy – it is more sophisticated. The fabric is great quality and flatters different body types.  If you have never tried something from Tibi, I recommend it!
I thought I would link to a few other floral midi skirts for spring that you can pair with a light sweater or blouse (they are all from different price points):
Ted Baker Pelse Paperbag Midi Skirt from asos.com ($314)
Chicwish Jasmine Night Printed Skirt ($42.68) and Chicwish Peach Blossom Skirt ($37.43)
Rebecca Taylor Marlena Skirt ($375)
MDS Stripes Ruffle Pencil Skirt ($445)
Asos Pleated Midi Skirt with Side Buttons ($56) – have just ordered this one!
Hope you have a great start to the week! Thanks for reading!
Laura
xxxx