Dress: Ganni | Boots: & Other Stories | Bag: Bottega Veneta (Amazon dupe here)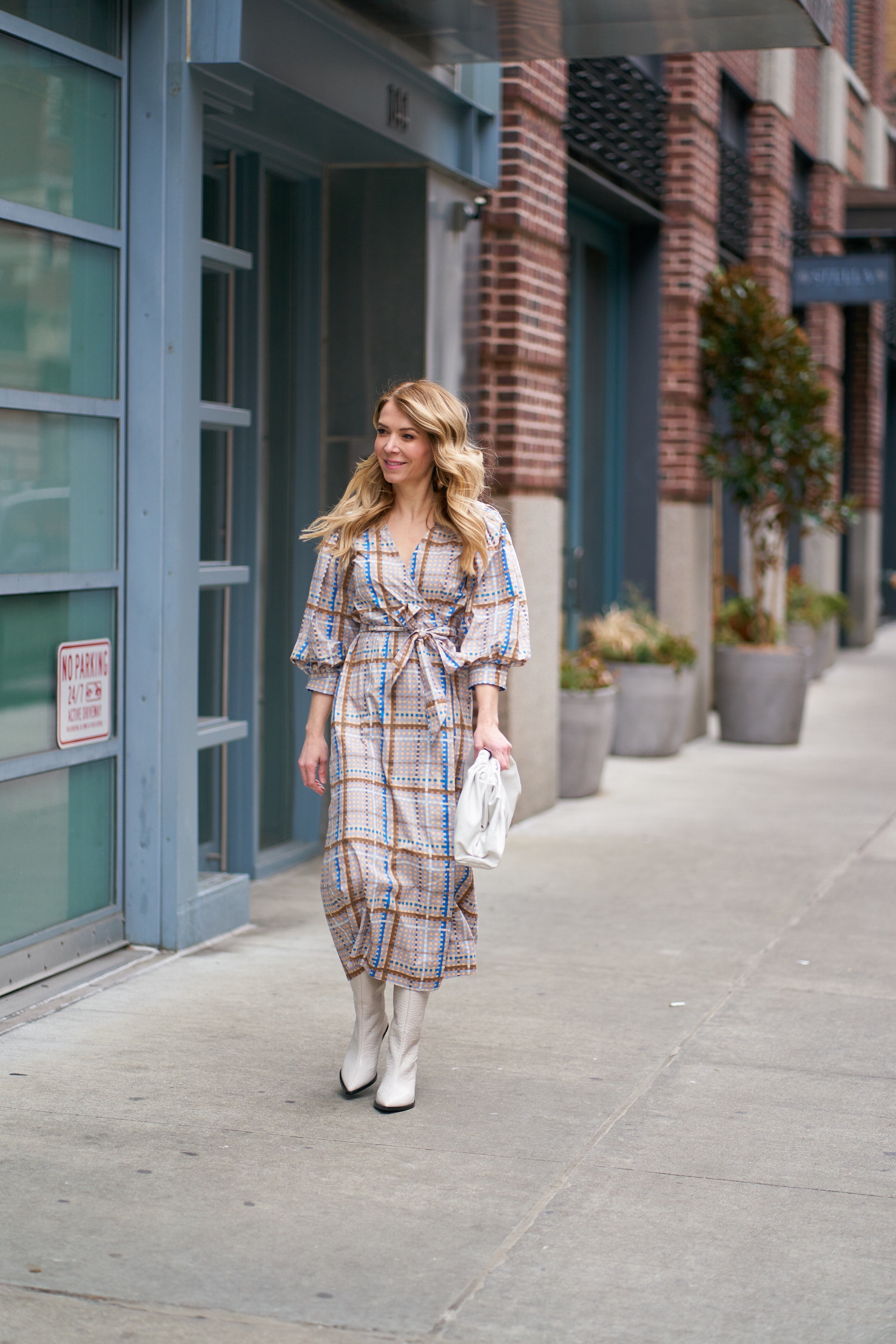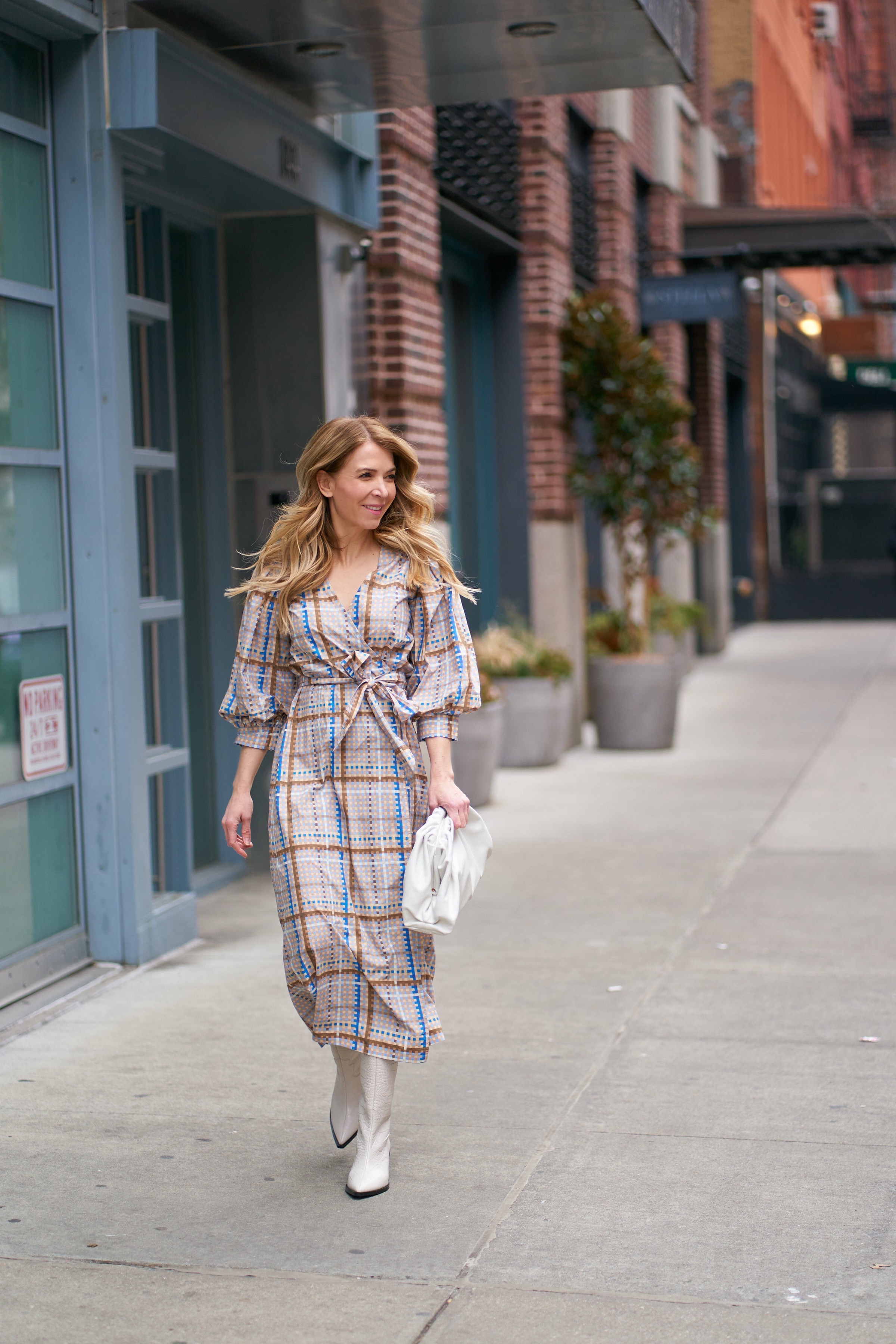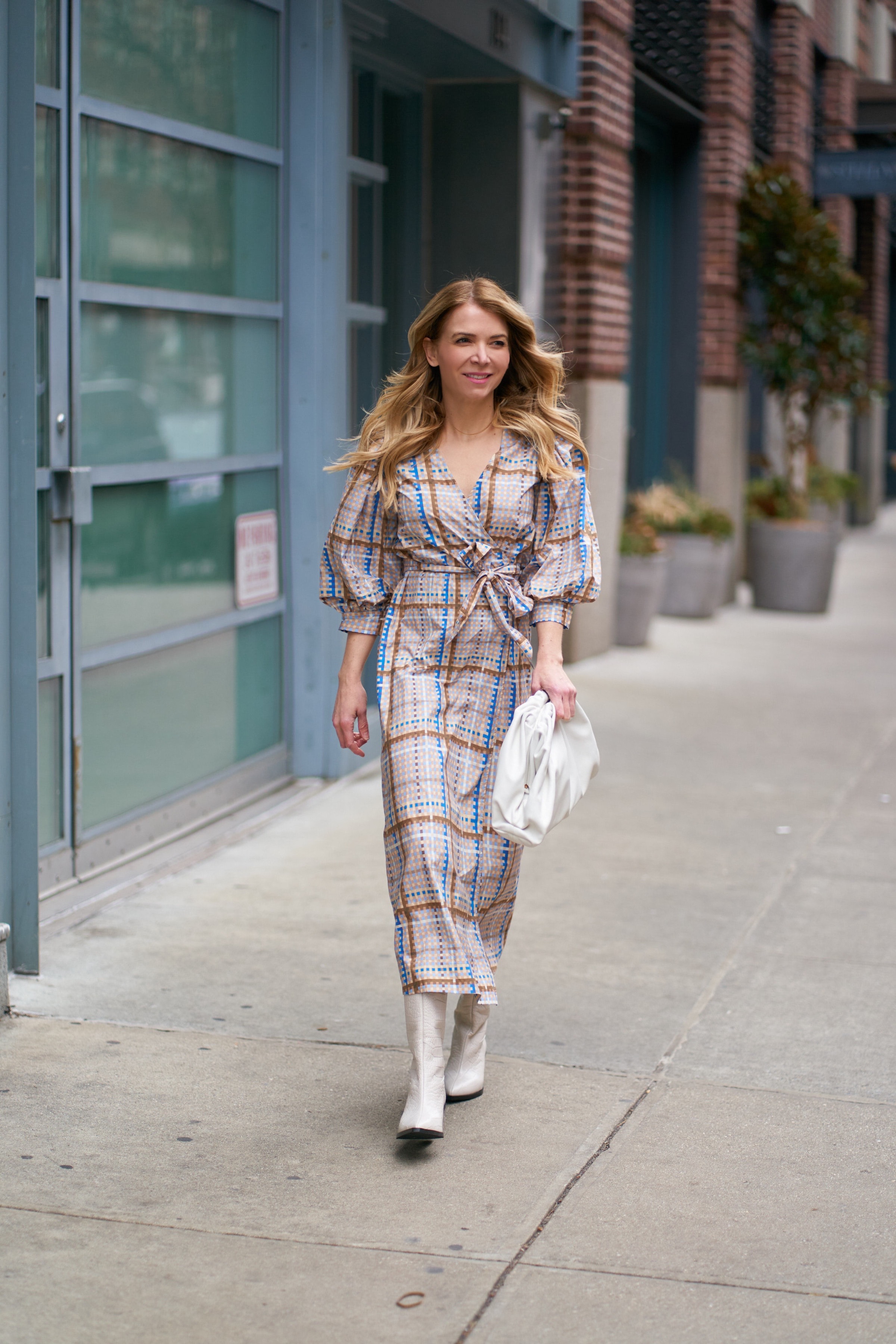 Even though I am 45 years old, I still love the idea of the hashtag #GanniGirl and everything about the brand Ganni.  It is so carefree, so fun, so colorful and I will wear it no matter how old I am. I know that it is a quirky and youthful brand, but that is part of what I love about it, and just because I am in my mid-forties, it doesn't mean I am dead!  I still want to wear fun clothes, and feel great every day.
The problem is, I don't think so many brands (especially in the mid-priced range) recognize that women in their 40s and older feel this way.  No matter how many midlife influencers go on Instagram saying it, I still feel like our age group is really undervalued and under appreciated in the world of fashion.  I have worn and tagged Ganni so many times on my blog and Instagram, and I shop it at least as much as I do any other brand.   However – I have never gotten any kind of feedback or positive response from the brand – I don't think they have ever even LIKED a single photo of mine on Instagram (by the way this is unusual – most brands, even if they don't follow you, will make a big effort to like the photos you post where you are wearing their clothing).  I feel like they are too cool for school.  I totally realize I am not their idea of a style muse like the uber-chic European girls you see posted in street style fashion pages, but that being said, I am representative of a demographic they should not be ignoring – upper middle class women in their 40s and beyond who love fashion and want to look stylish.  By never even acknowledging me, not even hearting a single photo of mine, they are effectively saying the don't want someone like me wearing their clothes.  But probably, I am one of their single best customers, and probably one of the Instagram women that has worn their brand the most!   In fact I have worn Ganni so much that it is almost a joke amongst my readers – many comment on it.  And I have had several women in real life, and on Instagram, tell me that they now have bought Ganni pieces because they discovered the brand from me.
I do think that some of these brands really underestimate how women over 40 feel – we want to look pretty too!  And they do not gear their marketing toward our age group.  I believe this is a mistake.  Not to make a huge generalization but women over 40 generally have more money to spend on clothes, more than many girls in their 20s, anyway, who are studying or trying to get their careers off the ground.   And women in their 40s and beyond are very loyal – once they find a brand they like, they tend to go back to it again and again.  Think Ulla Johnson, Veronica Beard, and Isabel Marant:  these are brands that recognize this and have tapped into and heavily marketed to our age demographic.  These brands also recognize that women over 40 are more likely to try something new if they see someone closer to their age and body type wearing it, rather than a 21 year old anemic looking stick figure model.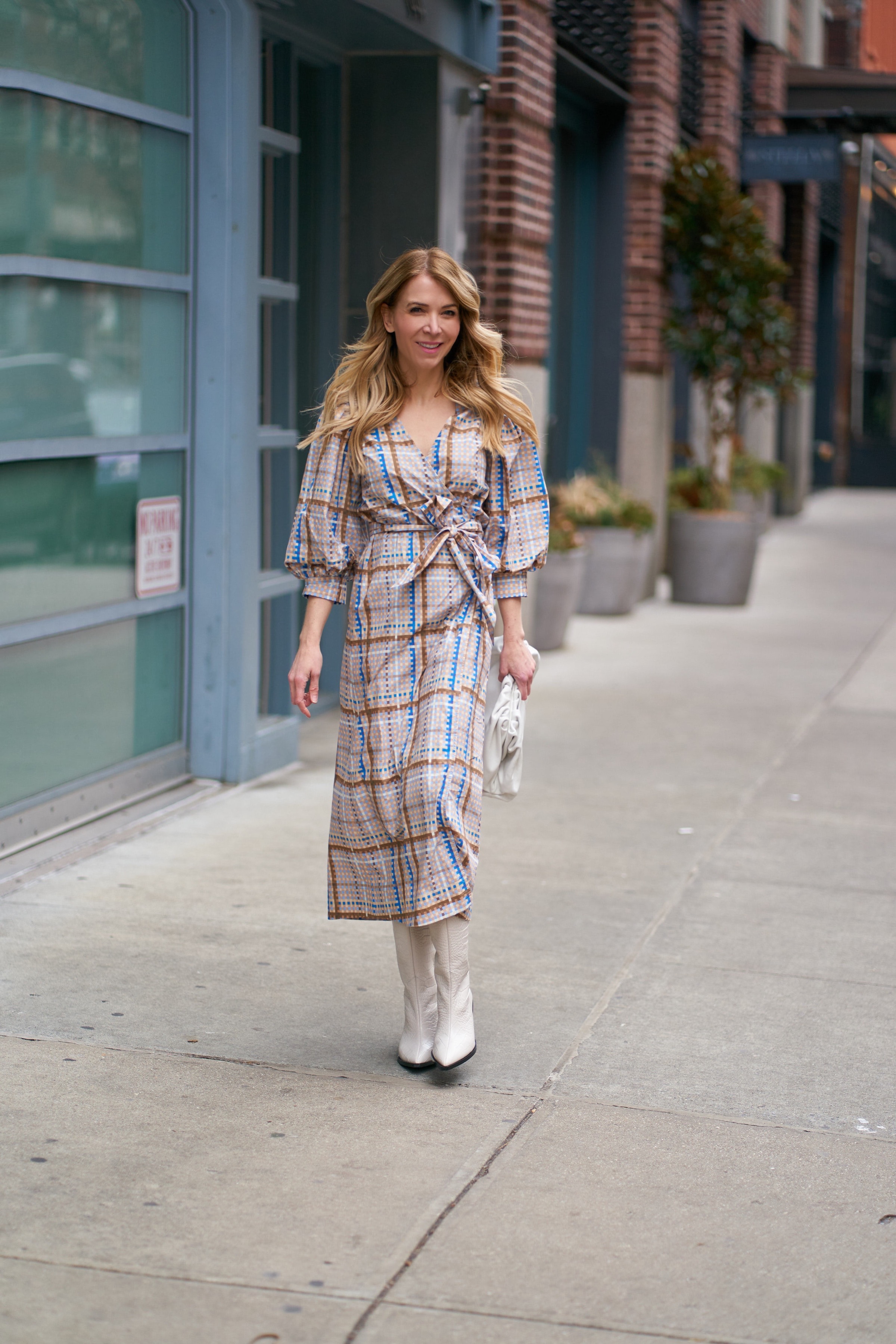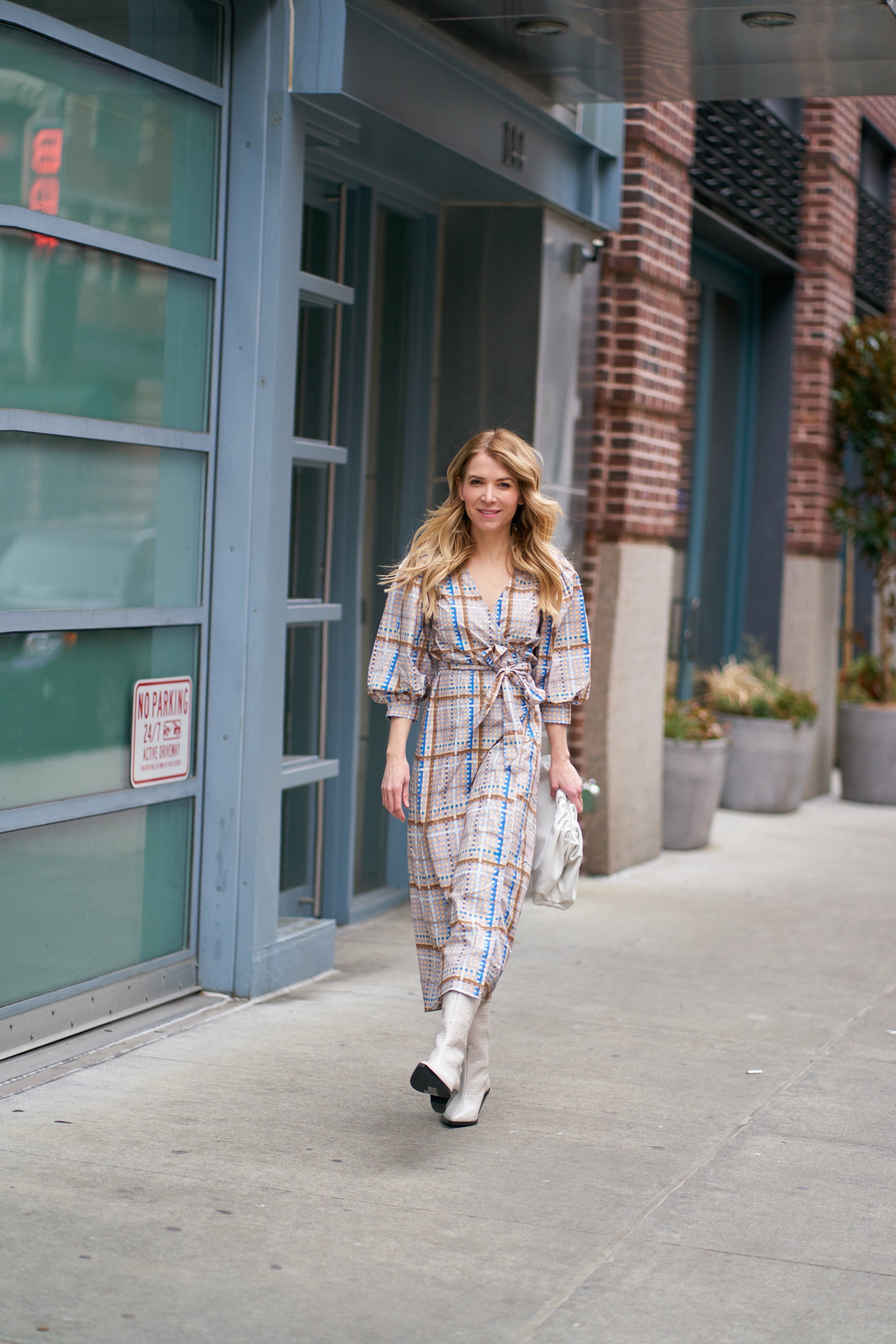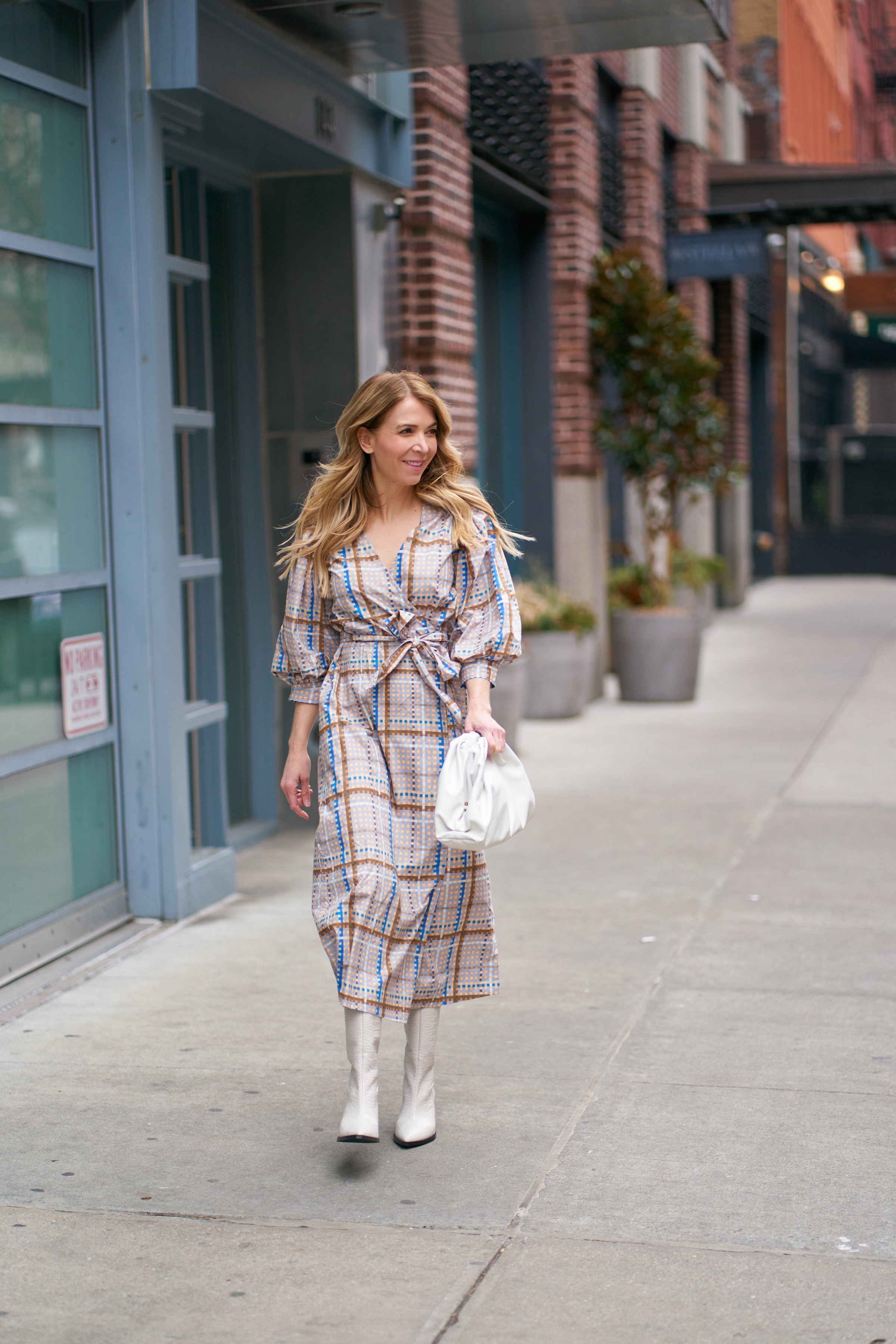 I do think fashion advertising and marketing is becoming more inclusive, thanks to Instagram, but I do think that some brands are better than others at marketing to different ages, body types, etc.  A brand like Ganni, which frankly is not as popular as it was two years ago, could have done better with its marketing and developed a very loyal customer base of women in their late 30s, 40s and 50s – and would have more staying power – had it done so.  It is almost as expensive as the Isabel Marants, Ulla Johnsons, and Veronica Beards – and therefore should be marketing to a more mature audience in addition to the young girls.  Ganni is sometimes a bit "out there" which I understand might scare away a lot of older women, especially in the United States, but I do believe that so many pieces of their clothing can look great on women of any age.  But these women may never get a chance to find this out, before Ganni becomes just another flash in the fashion pan and the youngsters move on to the next big thing!  Sorry to rant – and thanks for reading!
xxxxx
Laura
Photos by Mike Kobal
SHOP THE POST