Trench: ASOS (similar here) | Scarf: Gucci | Bag: Staud | Jeans: Madewell | Shoes: Balenciaga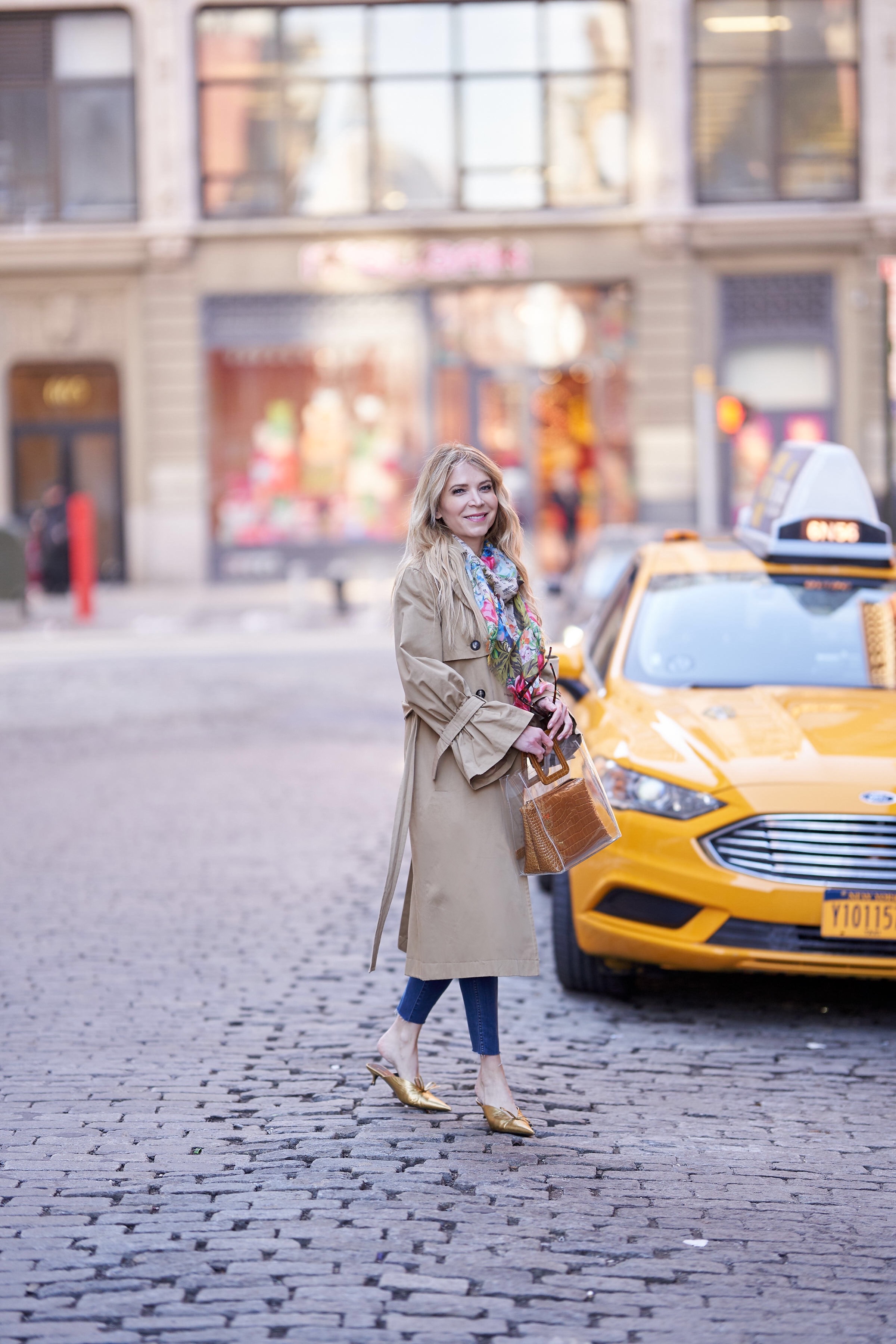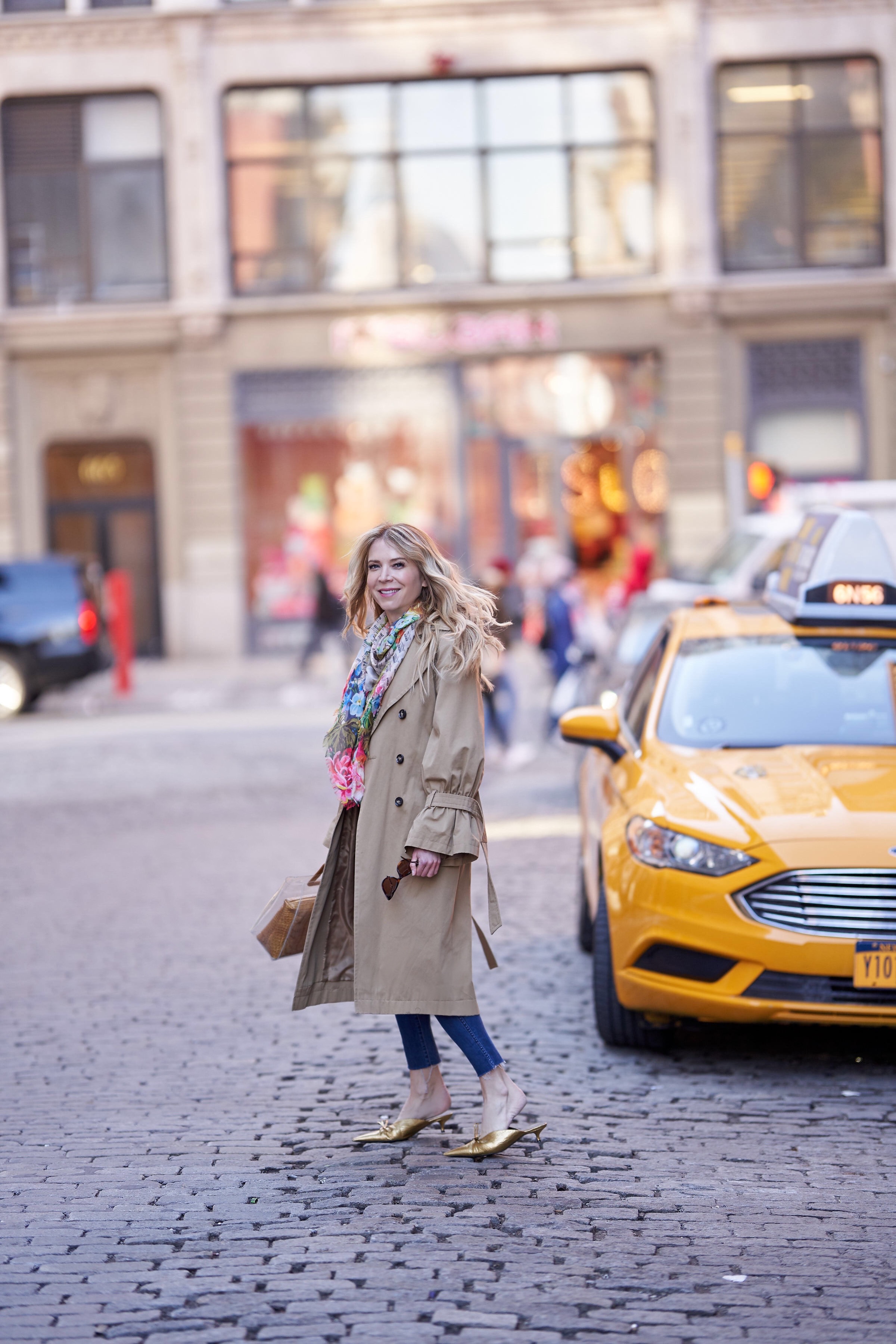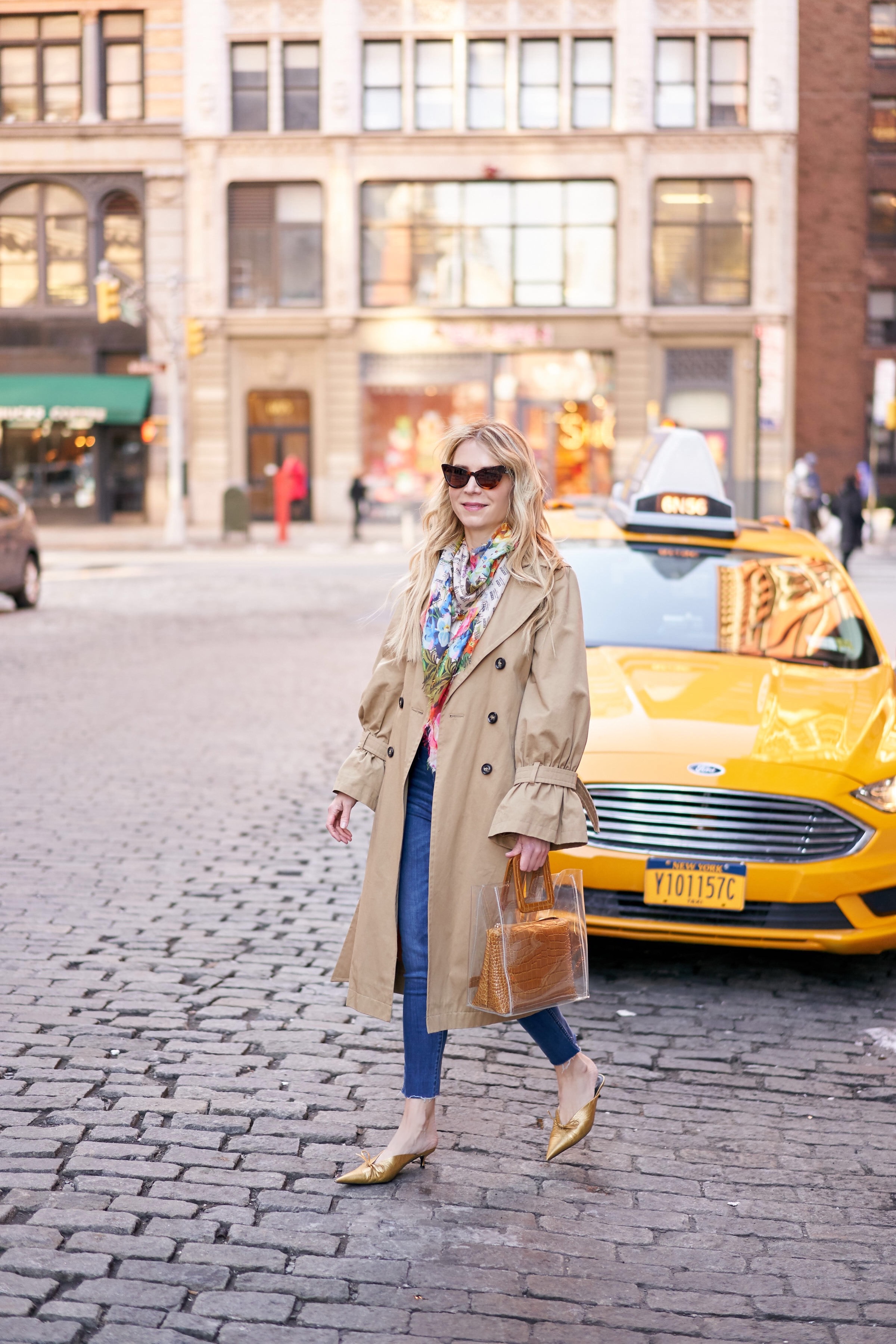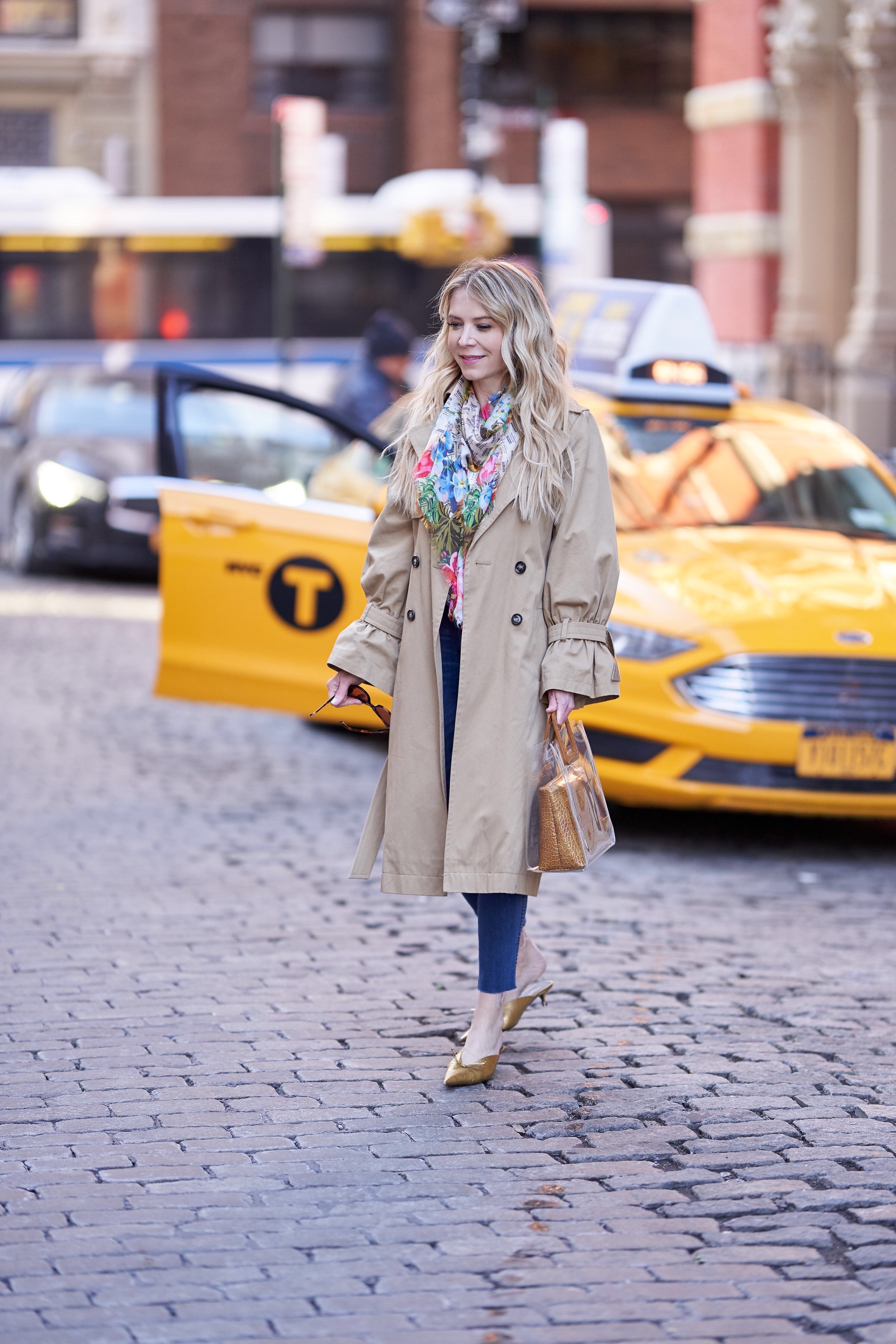 Getting dressed in springtime can be tricky!
With weather fluctuations and sudden showers, it is all about layers!  And sometimes when you are rushing in the morning it is hard to get the outerwear exactly right!  You are scrambling to throw on a coat or jacket and the one in plain sight (aka the one you threw down on the chair from yesterday) doesn't match or just is wrong for what you need that day.
So one trick is to always hang your current coats for the season in one place in your closet…
It is easiest if you keep your current rotation of jackets and coats always visible and within easy reach.  For spring that means to line up your classic trench, a leather jacket, a few blazers, a raincoat, and a jean jacket in one area of your closet.  Like many women I have several iterations of each of these in my closet (like 3-4 leather moto jackets, 6-7 blazers, 3-4 trench coats, etc etc) so they take up a whole rack.  But I know exactly where to look when it is time to grab my top layer.  All my options are right there where I can see them and reach them.  It definitely makes grabbing the right jacket or top layer easier when you are rushing out the door!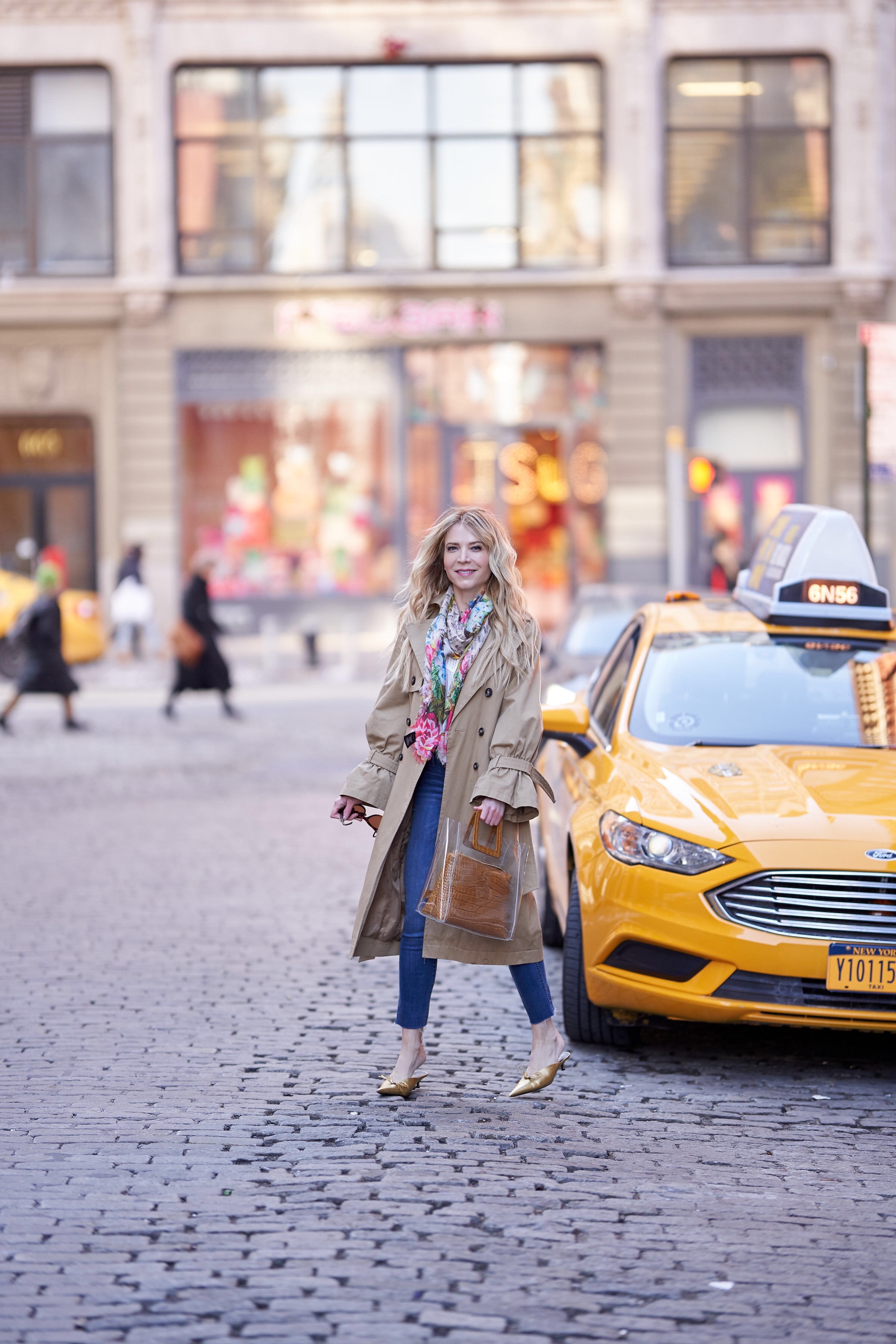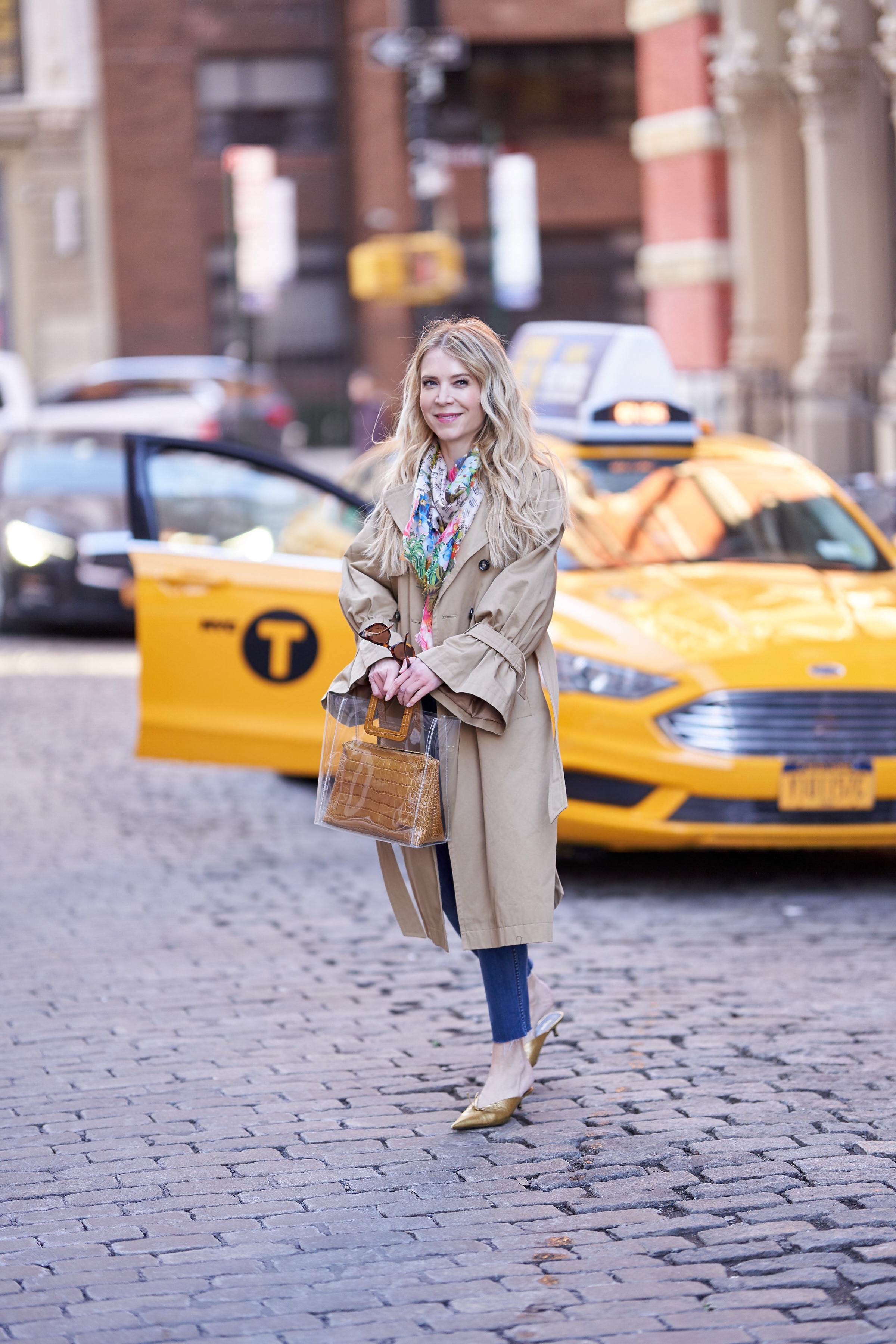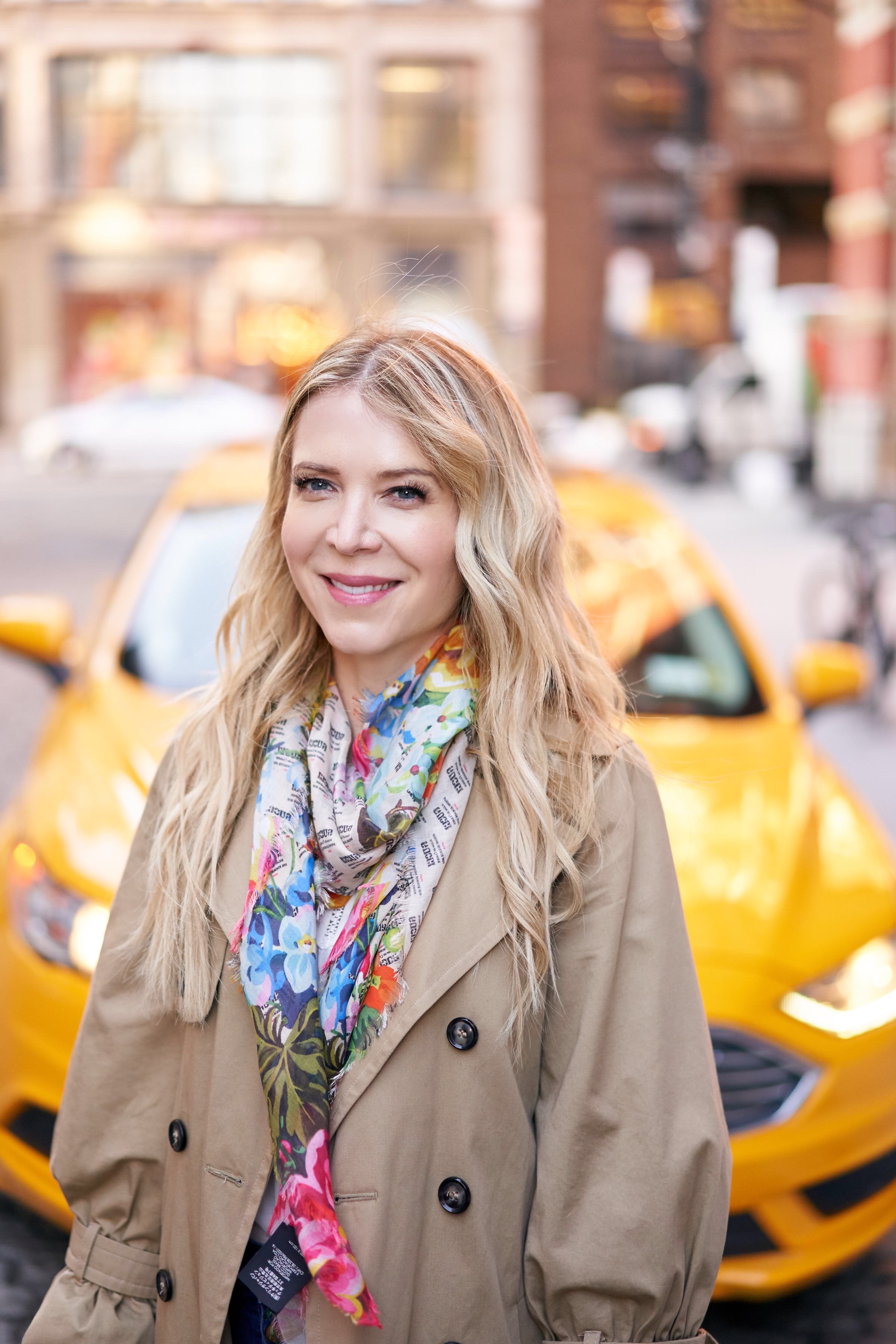 And a classic tan/taupe trench is a key piece of outerwear for spring and fall.
This ASOS trench I bought I think in Fall 2017 is ironically a forever piece for me (even though I think it was under $100 it is surprisingly well made and well cut).  It is the perfect weight, water resistant, and has some really fun sleeve detail.  A classic long trench like this goes over so many things: jeans, dresses, suits for work, you name it.  It's worth buying, and you don't have to spend a fortune on a Burberry to get a functional and stylish one.  I've linked to a few of different price points (see the top of the post) that are classic but with some fun detailing, that will definitely see you through the transitional seasons.
Thanks for reading!  I hope your week is off to a great start!
xxxxxx
Laura
Photography by Mike Kobal
SHOP THE POST