Dress: Zimmermann (on sale) | Boots: old from Zara but similar here, a faux leather version here, and very expensive version here | Bag: Chloe Nile, a bit less expensive if you buy it here | Sunglasses (with a chain strap!):  Lucy Folk
This Zimmermann dress!  I love it.  It is from AW17 and is no longer really available (except on this site here where it's on major sale!).  Even though it not current, I thought I would feature it anyway, because I still love it and am glad I invested in it.  If you want a beautiful, feminine floaty dress or a gorgeous summery outfit that you will wear for a long time, Zimmermann is the place to go.  Their clothing is MAGICAL.  When you wear a Zimmermann outfit, you will feel transformed and automatically that much prettier, I promise you.
Zimmermann is an Australian brand started in 1991 by sisters Nicky and Simone Zimmermann. They began making dresses and selling them in the Paddington street markets, building their reputation around their swimwear and gradually becoming known for their gorgeous feminine ready to wear and resort wear.  You can read the whole Zimmermann story here.  My Australian friend Bec actually got a beautiful white dress off the rack from Zimmermann in Sydney – and she ended up getting married in it.  She looked gorgeous, check out the photos of her pasted at the bottom of this post!
I'm planning my outfits for our trip to the Cayman Islands next week (spring break) and I have ordered these shorts and really want to get one of their playsuits (how cute is this playsuit, this one, this one, or this one?) Other Zimmermann dresses I love from this season are this one (similar to the one I am wearing in these pictures),  this one, and this one (I really love this last one!).
Floaty floral prairie dresses are here to stay for Spring/Summer '18 and if you are not ready to go for a Zimmermann one, a few less expensive but still gorgeous floral feminine floaty dresses (what a tongue twister!) are here, here. here, here, here, here, here and here.
Does anyone else attach memories or sentimentalities to your clothes?  I treasure this dress because I bought it in Sydney late last year, on a trip to visit some of my BFFs who live there:  Caroline, Amber, Bec and Joey.  I met these girls when I lived in London back when I was single.  I was the only American running in this pack of Australian girls! We were in our late 20s/early 30s living in London for work.  We were all working hard, but on the weekends we'd explore London together, shop, have long lunches at pubs with champagne, dinners at posh London restaurants, go for runs together in Hyde Park, and travel all over Europe together on our vacations. We even ran half marathons in Berlin and Copenhagen!
Since then, many of them have moved back to Australia and I moved to NYC.  When I visited them all in Sydney at the end of last summer, it was like no time has passed!  I have seen them here and there a few times since we left London, but not as a group.  It is the same with all of my close friends I made during the years when I was single before kids.  Both in London and San Francisco I made my closest girlfriends – the other ones are Lisa, Frosty, Catherine, Jen, Kate, Virginie, Joyce, Niki, Amy and Hilary – they are all like sisters to me and I feel so bonded with them and when I see them, always, always, we seem to pick up just where we left off. Here we are, ready for a fabulous lunch at North Bondi Fish Company.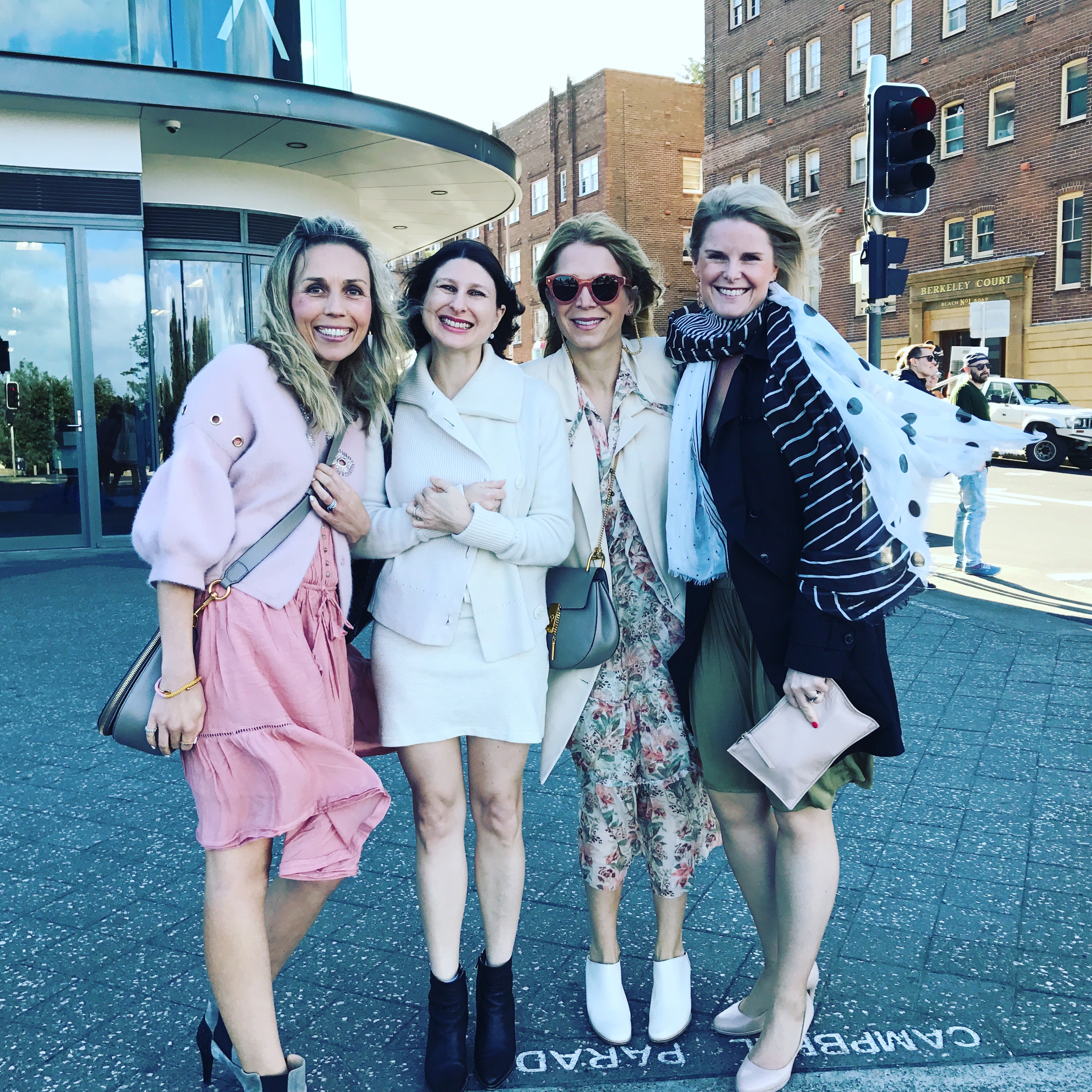 I've made some close girlfriends in New York since we've lived here, but I still treasure my oldest girlfriends and miss them everyday!  It is interesting how in different stages of life, you make different friends – and it so important not to take any of them for granted!
Here are the photos of Bec in her Zimmermann dress at her wedding at the Margaret River in Australia.  She is so beautiful and her dress was perfect!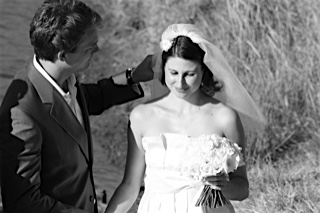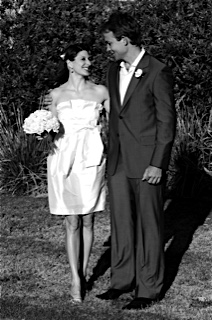 Anyway, thank you for reading!  Happy Sunday!
xxxxx
Laura