Coat: ASOS (sold out, other yellow plaid coats here and here) | Sweater; J.Crew | Bag: Maison Boinet | Boots: Tibi | Sunglasses: Dior | Denim: Mother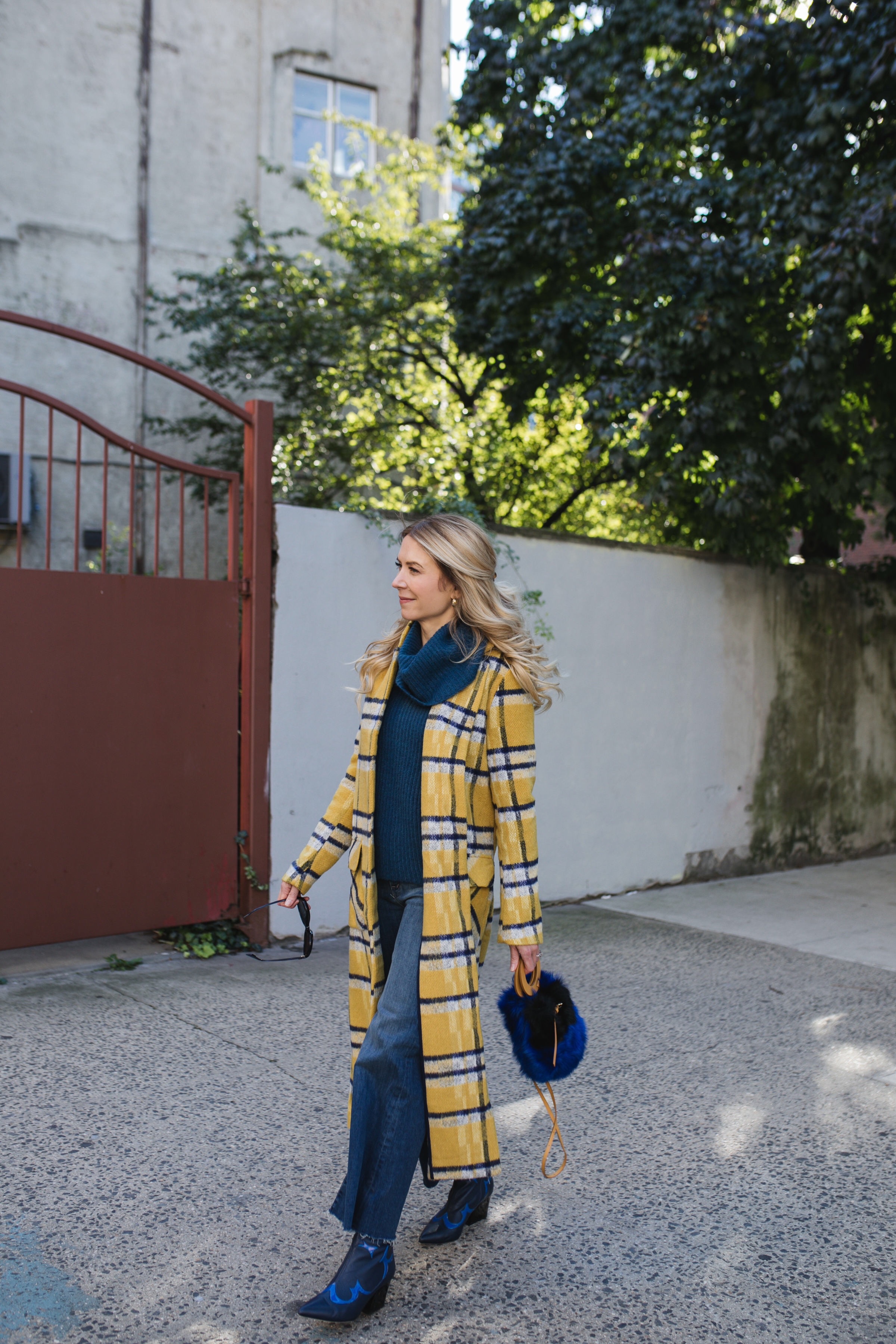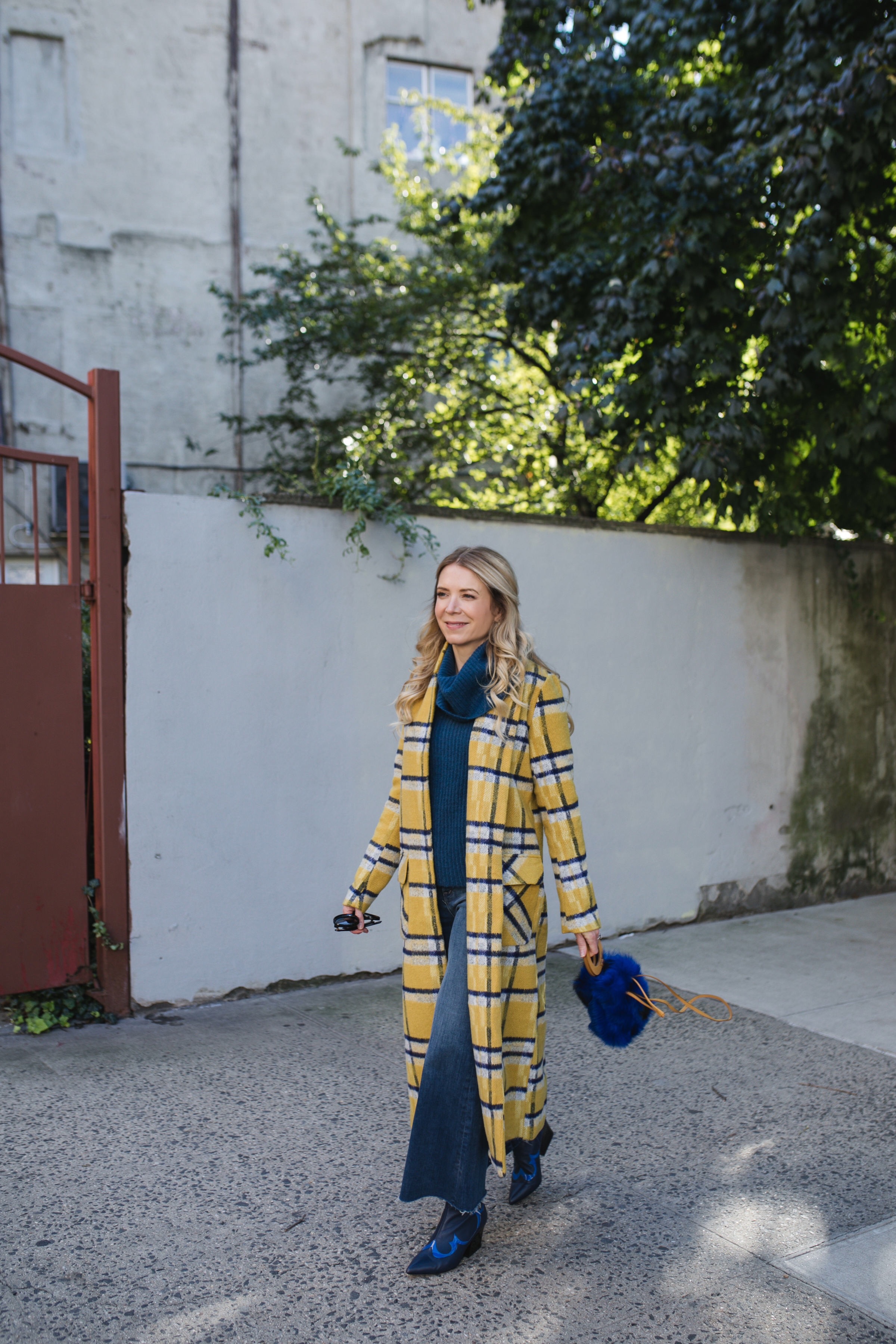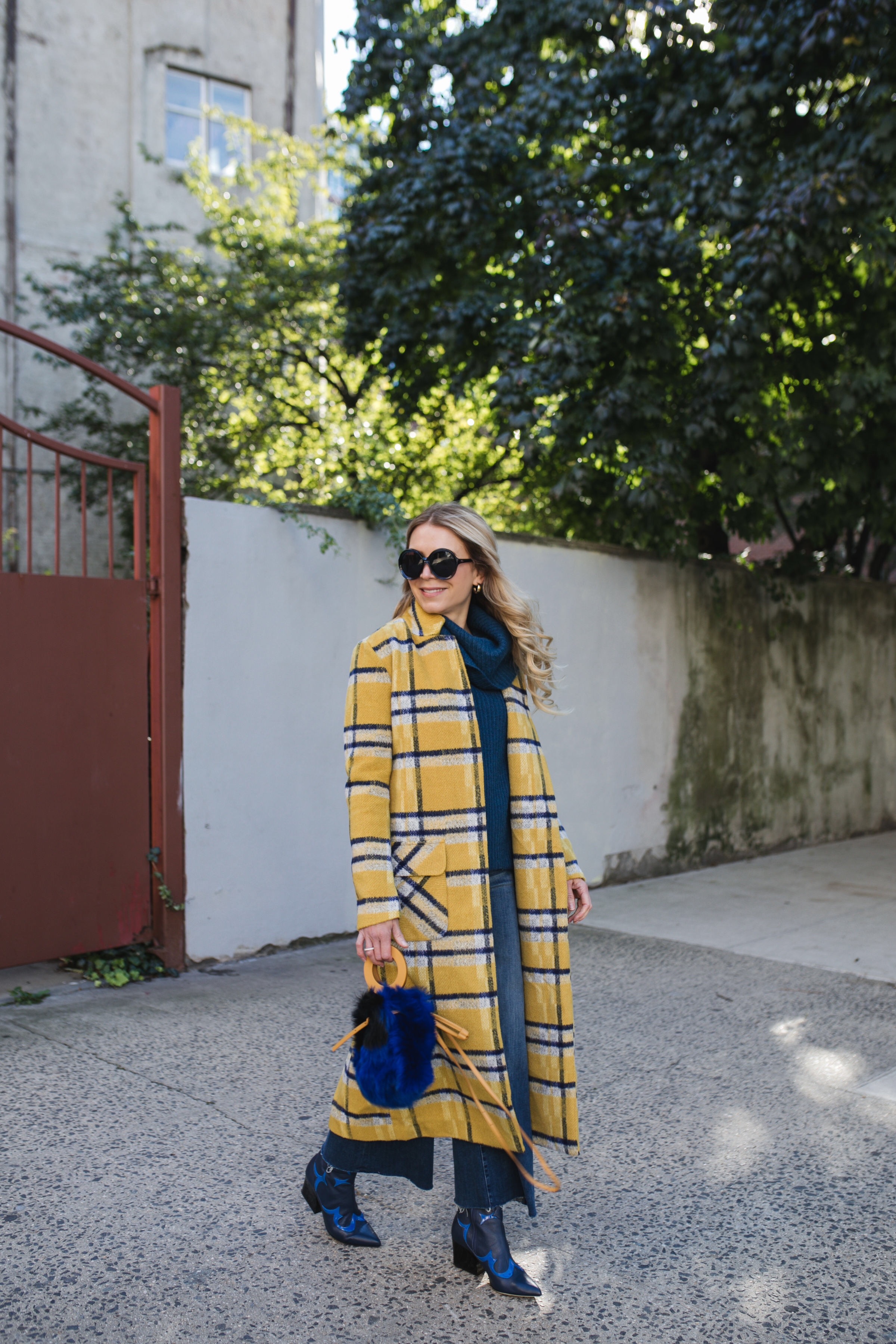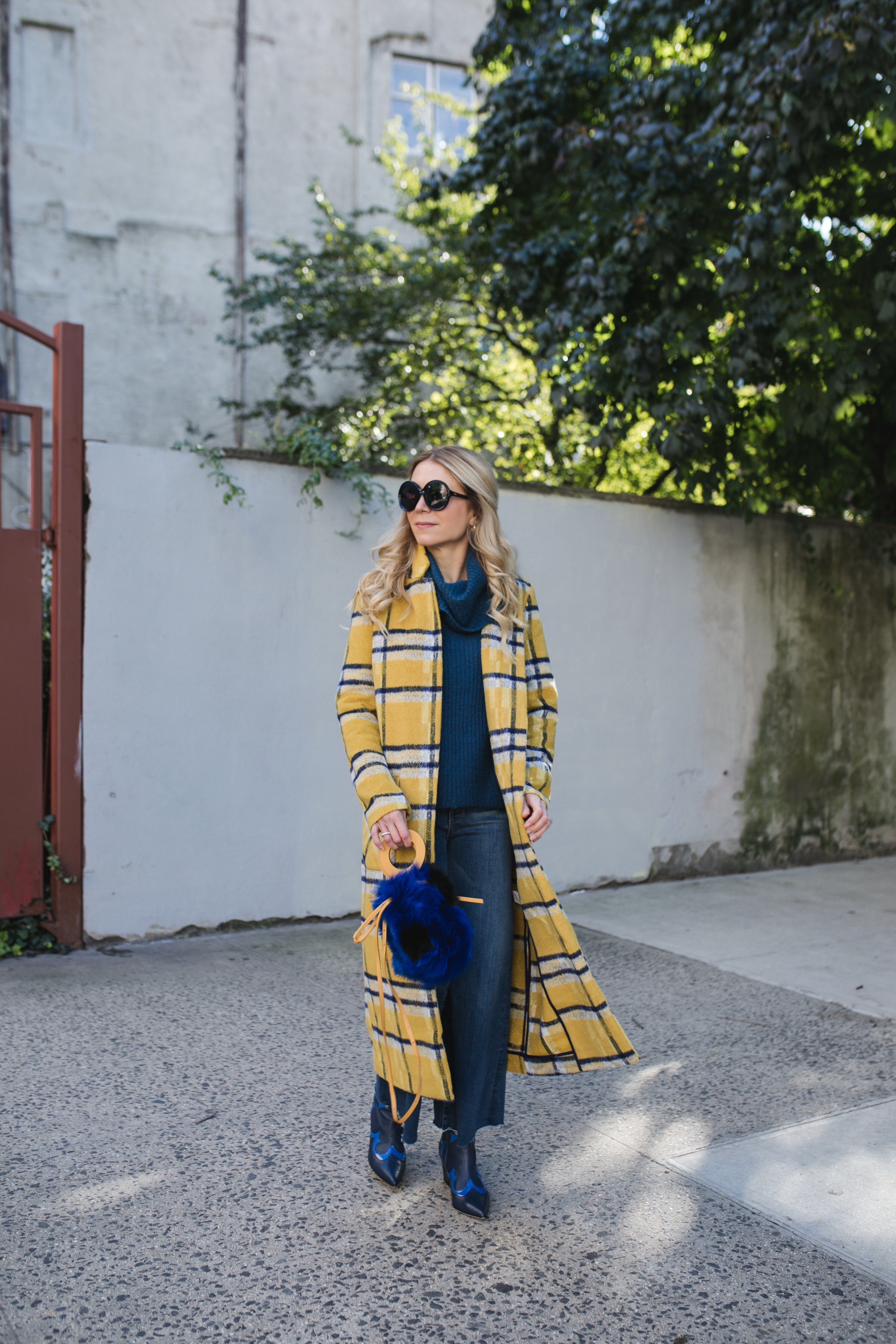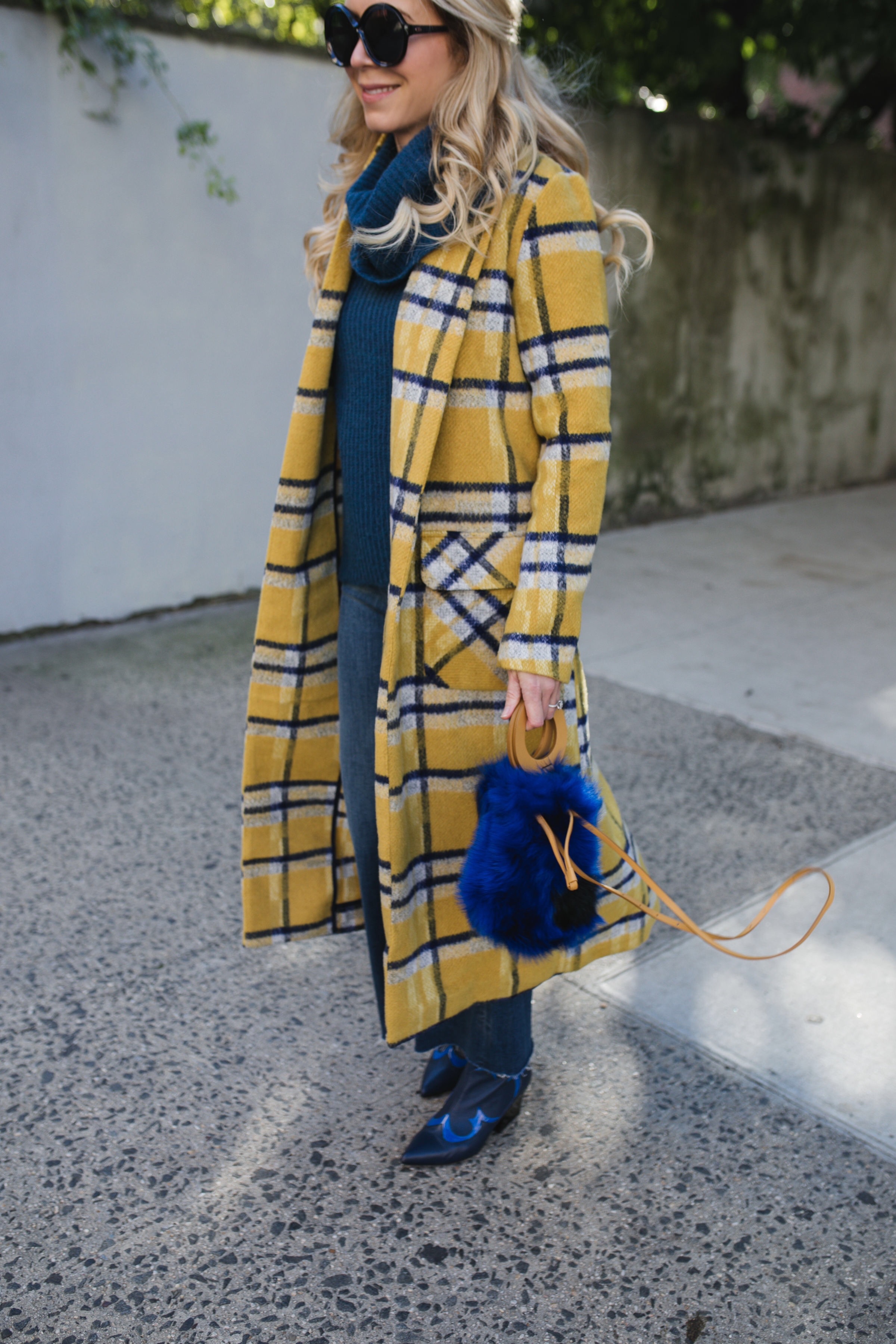 Happy Monday!  Just a quick one today to talk about… coats!  A fun coat like this yellow plaid one will transform your entire cold-weather outfit!  Your coat is one of your most important winter accessories.  You may be thinking "of course it is, why is she telling us this?"  But truly, I am absolutely baffled because I live in the supposed fashion capital of the world, yet every single day in winter, the majority of women walking the streets of New York City are only ever wearing black puffer coats.  It is like the winter uniform, a Canada Goose or Woolrich black parka.  I understand wearing them on the coldest days, but not EVERY DAY in winter.  These coats completely hide and/or detract from whatever stylish outfit these fashionistas might have on underneath.
When we first moved to New York City in 2011, I too was on the black puffer coat bandwagon.  It was the only coat I ever wore in winter, no matter what the occasion, no matter where I was heading.  (Anyway at that point I only had like 3 or 4 coats.  My black puffer jacket, my long black dressy wool coat, a raincoat, and a jean jacket.) Over the years I have totally changed my theory about coats, meaning now I like to have fun with them!  And with the advent of affordable online shopping at H&M, ASOS, Zara, etc.,  I have accumulated lots of fun colorful coats in different styles – faux fur, wool, bouclé, teddy coats, belted coats, you name it!
You may be thinking, won't she get cold wearing this coat in the freezing New York temps?  Well, heck no!  I always layer sweaters and wear gloves, a hat and a scarf.  Obviously if it is snowing I pull out the waterproof/arctic/polar explorer version, but just for a normal sunny winter day, I always prefer a colorful coat like this one.  I am a big believer in winter that wearing brighter colors cheers us up.  So ditch that black puffer sometimes ladies!  A bright coat will brighten up your day…..
Thanks for reading!
xxxxx
Laura
Photos by Lydia Hudgens