Dress: & Other Stories | Shoes: Chanel (fabulous dupes here) | Bag: Saint Laurent and here | Sunglasses: Ganni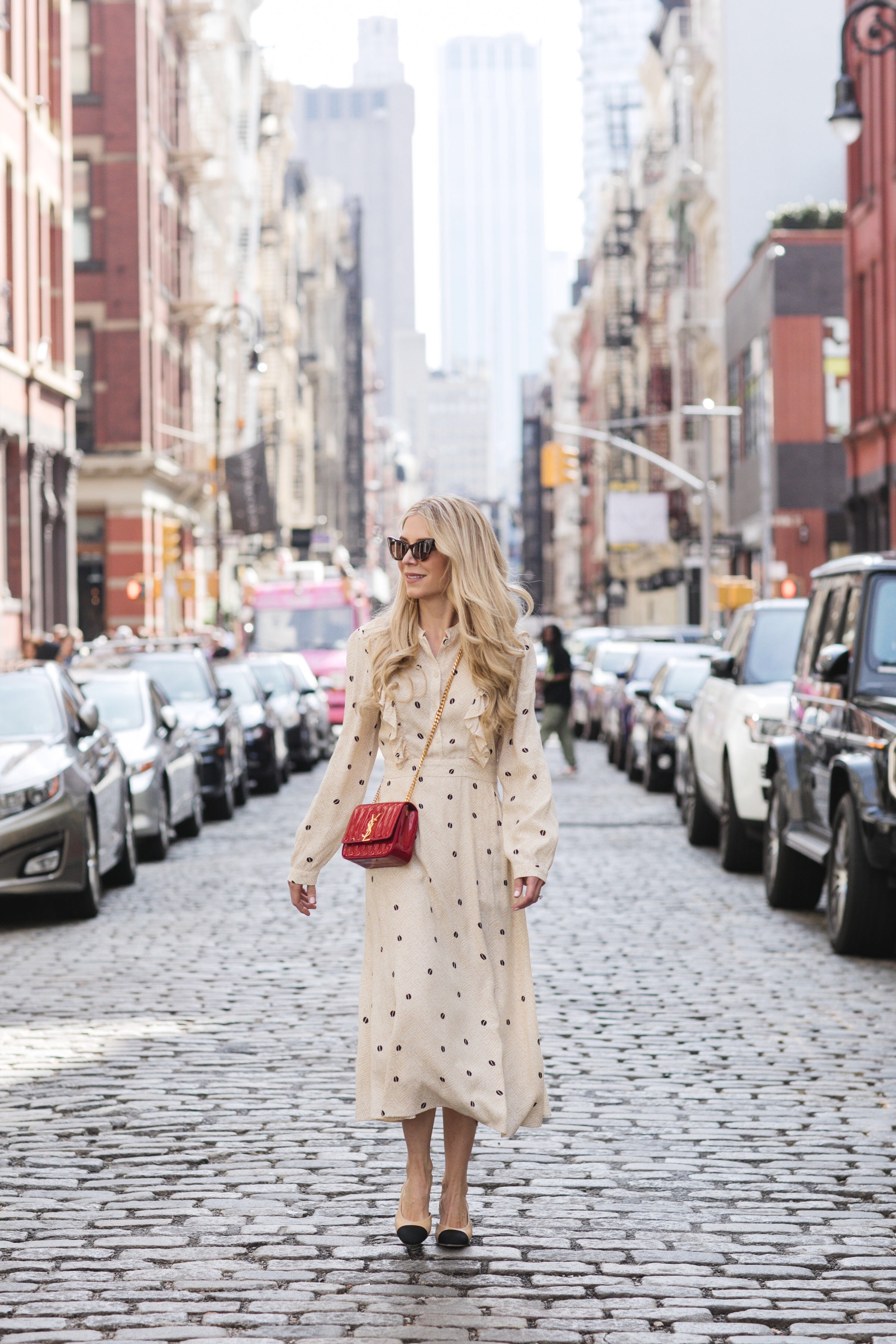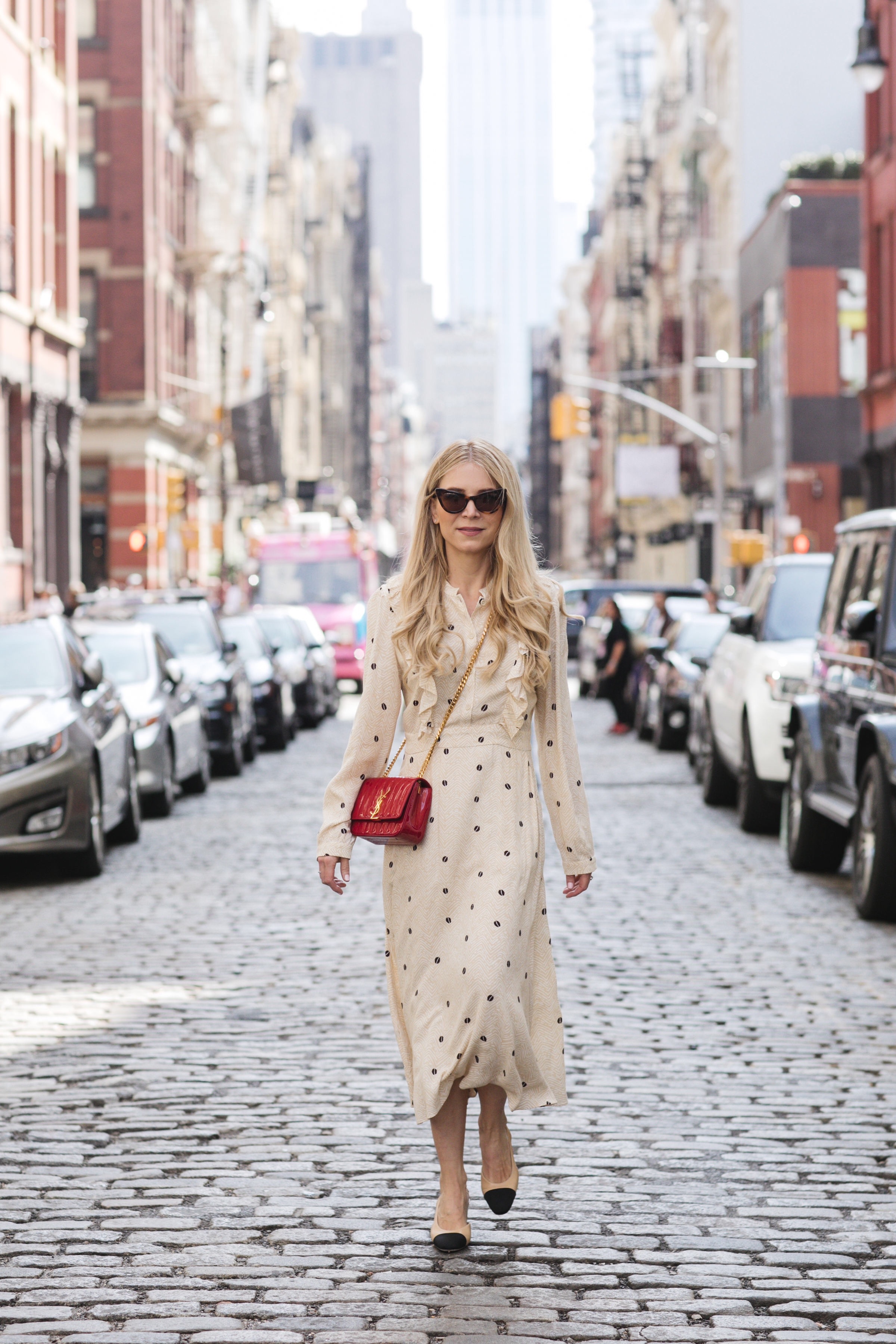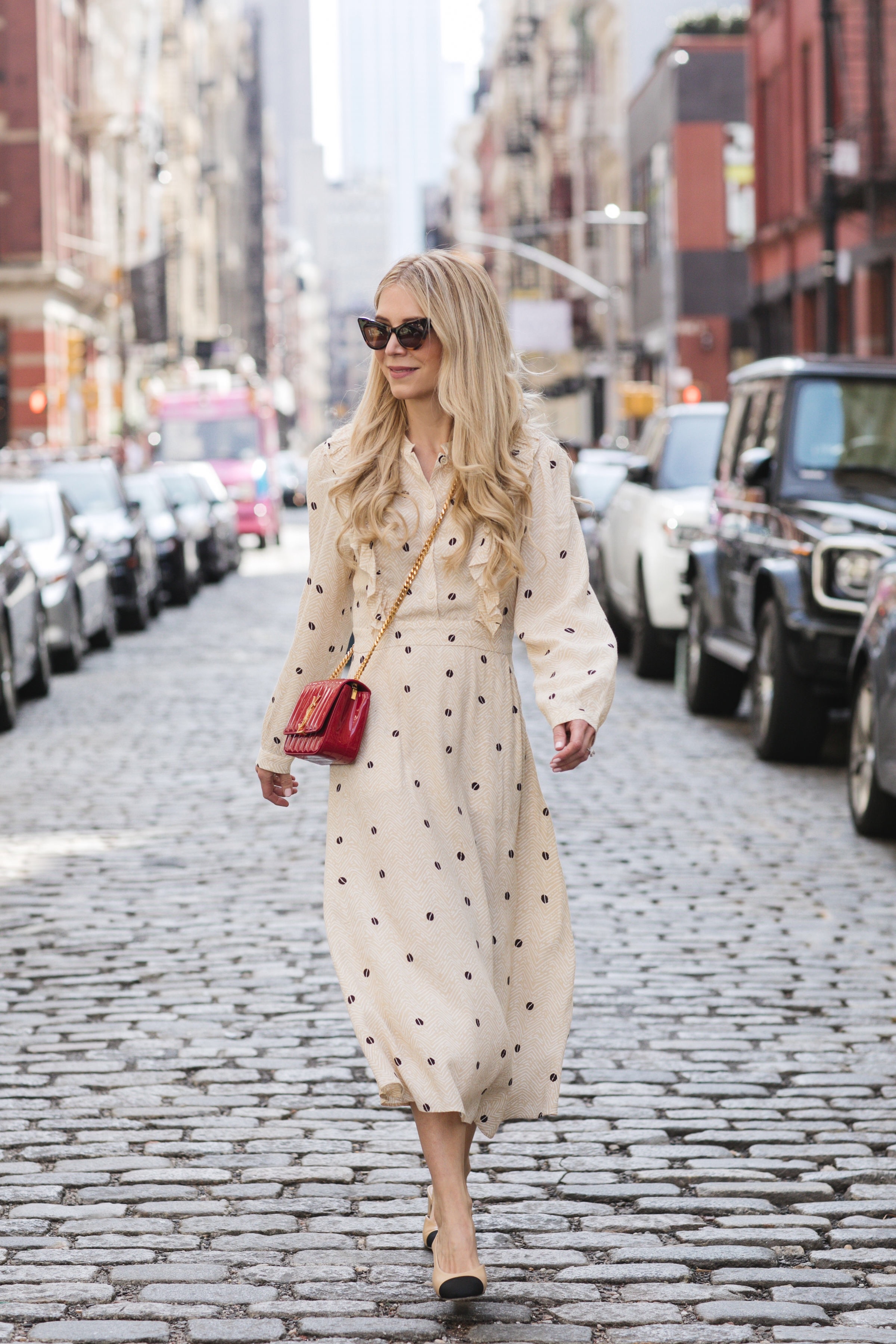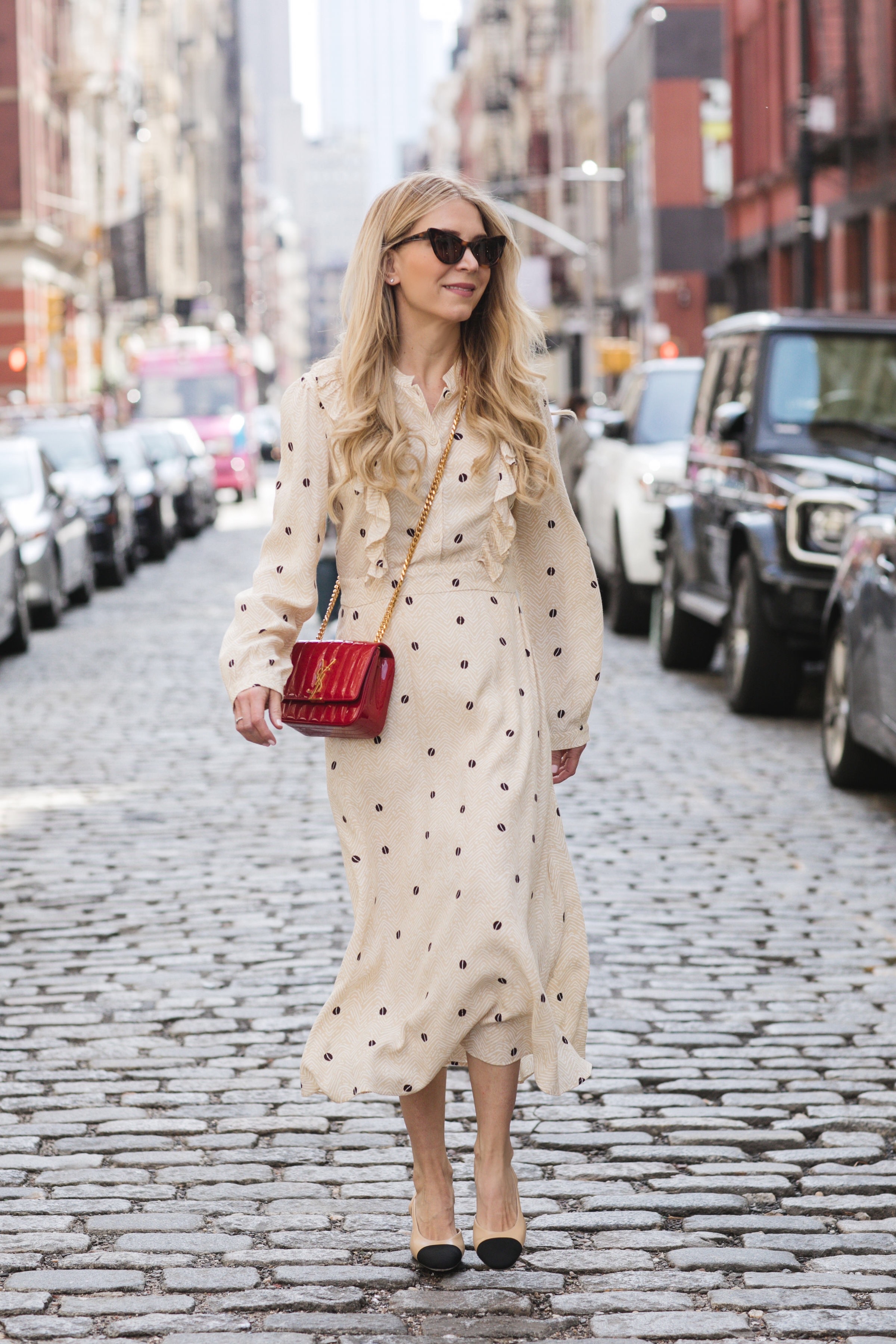 Would you wear a coffee bean printed dress?
I'm surprised at how much I love this coffee bean printed dress! It is from one of my favorite brands & Other Stories.  I got it in their Oculus store location here in lower Manhattan. The dress is so flattering and easy to wear and its fit is great.  I can't say I was sold on the print at first (coffee beans?) but it has grown on me and now I love it.  You can wear this dress with neutral shoes or sneakers and a fun bag, and it's a really easy daytime outfit!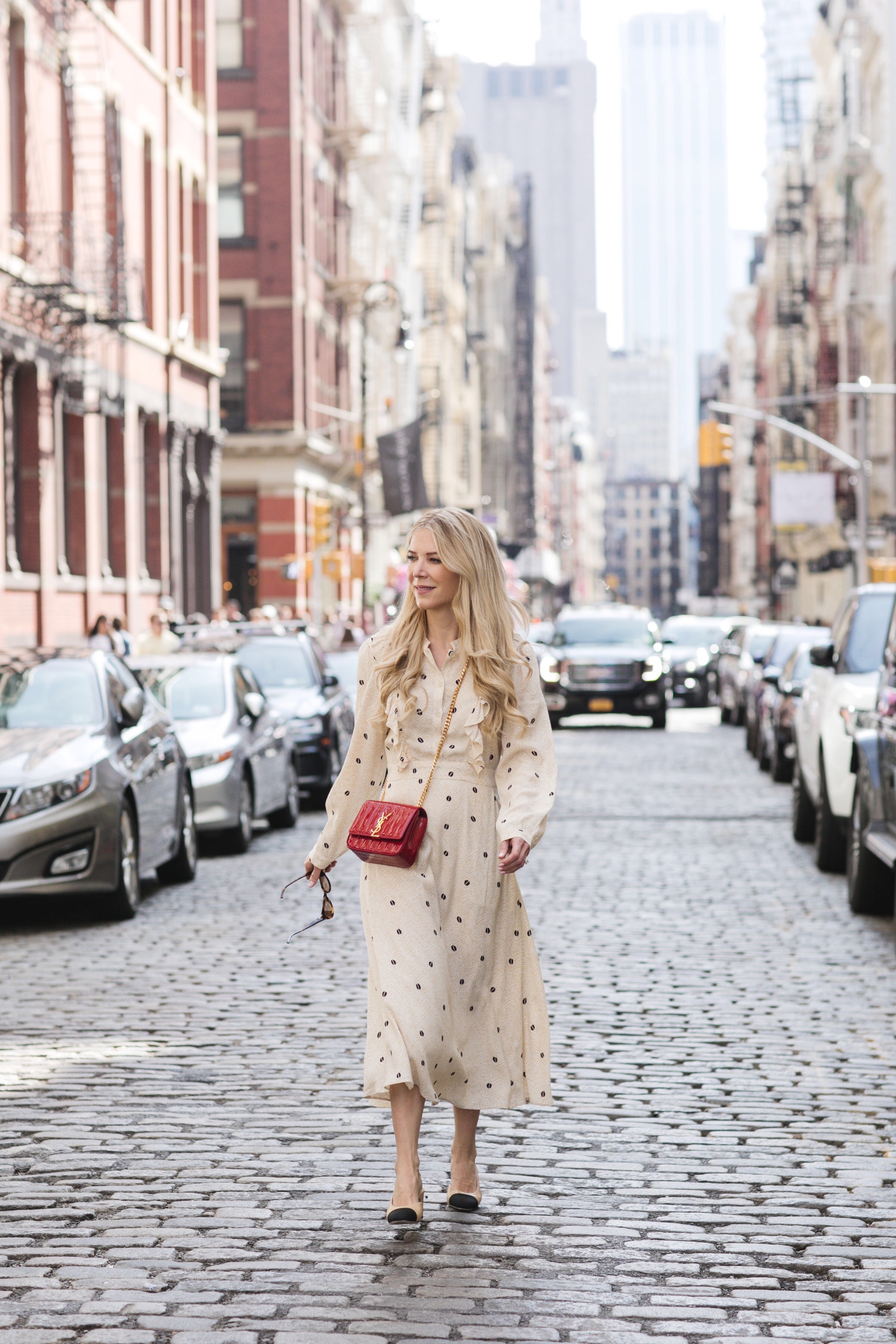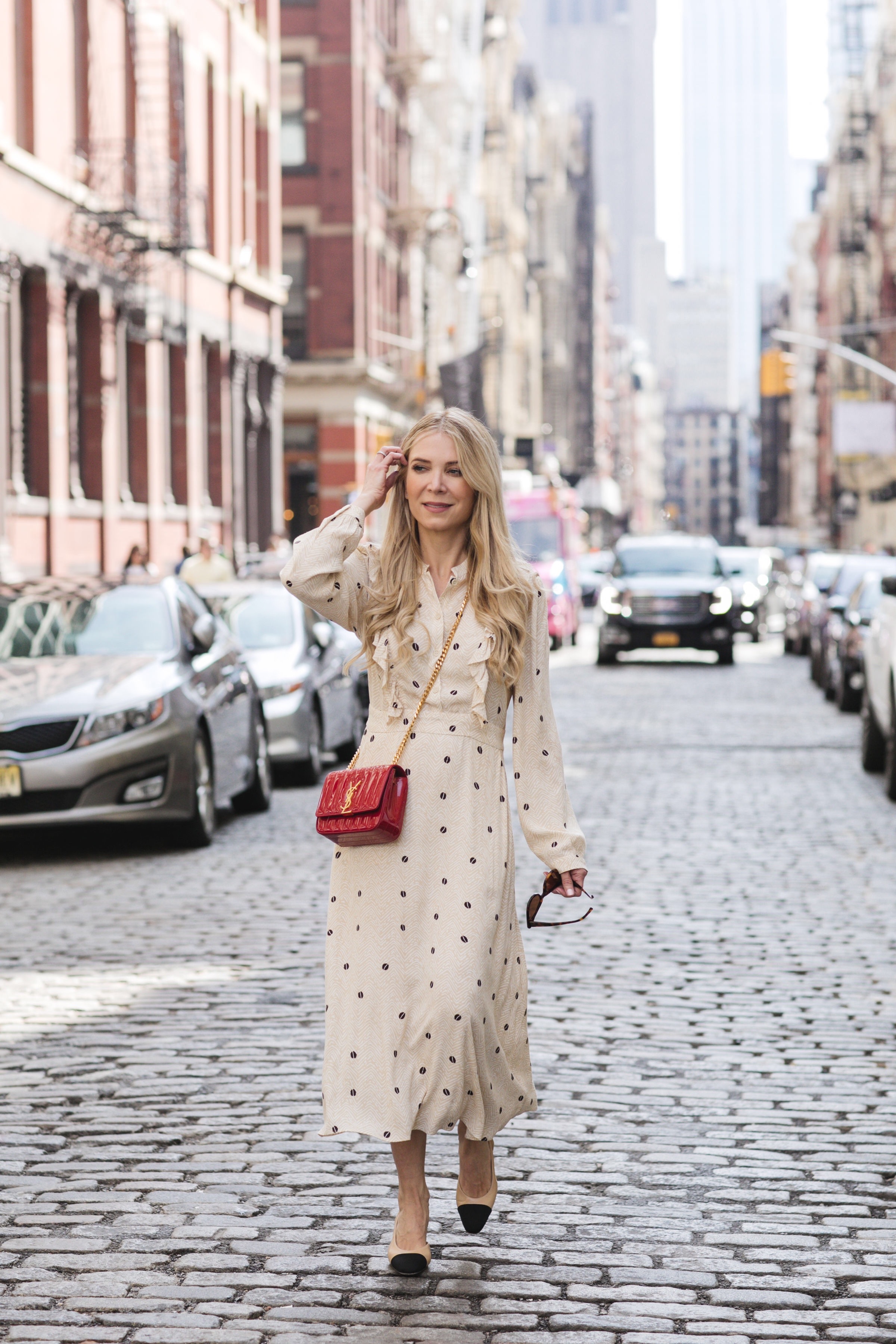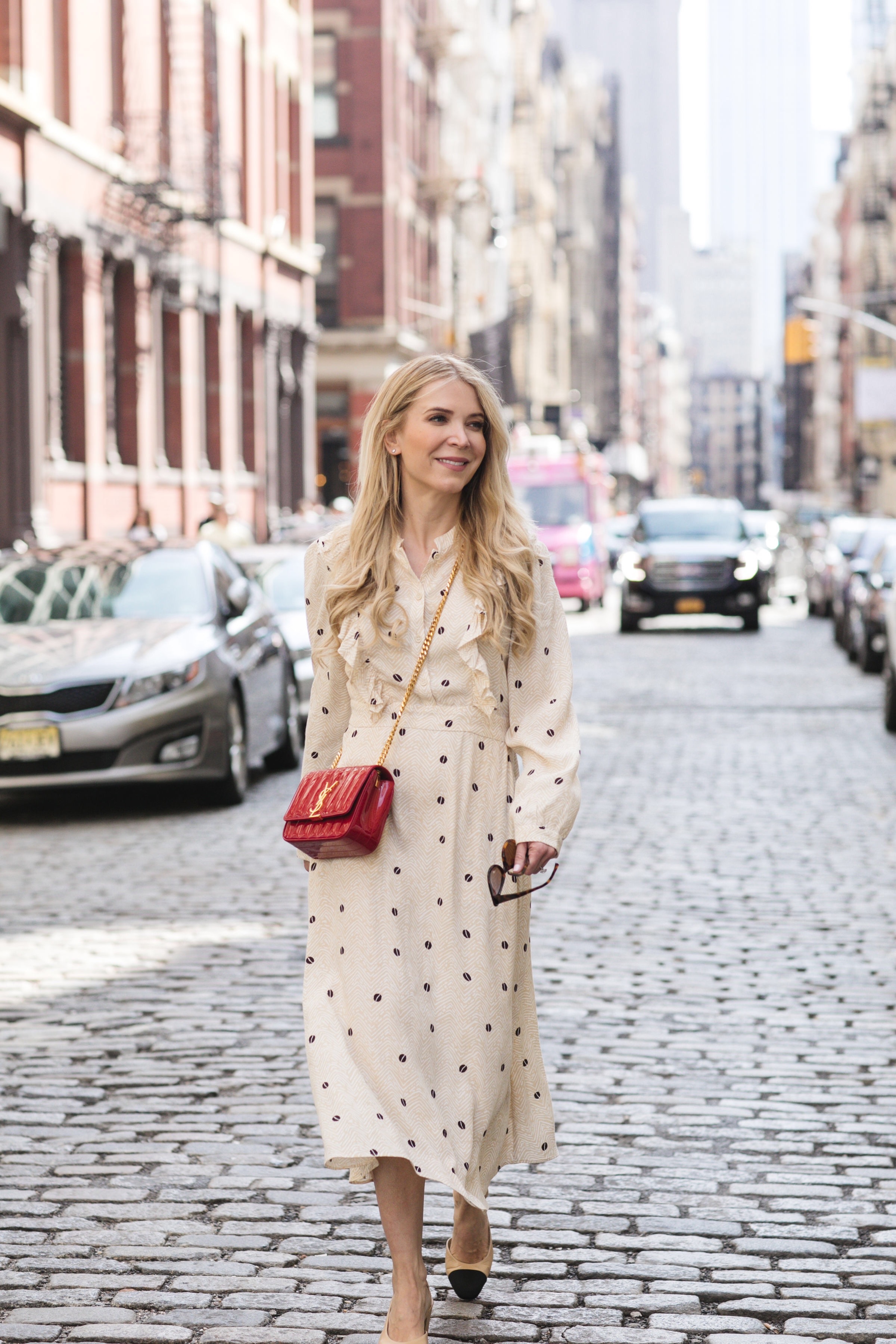 A daytime midi dress is the perfect weekend uniform!
Yesterday my 9-year-old daughter Chloe and I went to lunch at the RH Rooftop Restaurant at the Restoration Hardware store in the Meatpacking.  We went with another 9-year-old girl in her class and her mom (OMG I loved it, and want to go back!) and I wore this coffee bean dress.  The restaurant was amazing and we both really loved the mom and her daughter.  She is new at school this year and we loved getting better acquainted!  After the lunch, I dropped Chloe at home, and my husband and I went to see Tootsie on Broadway at 3 pm (it was so good by the way!).  This dress was perfect for the show too!  Daytime midi dresses are comfortable and easy, with a heel, sneakers, or flats!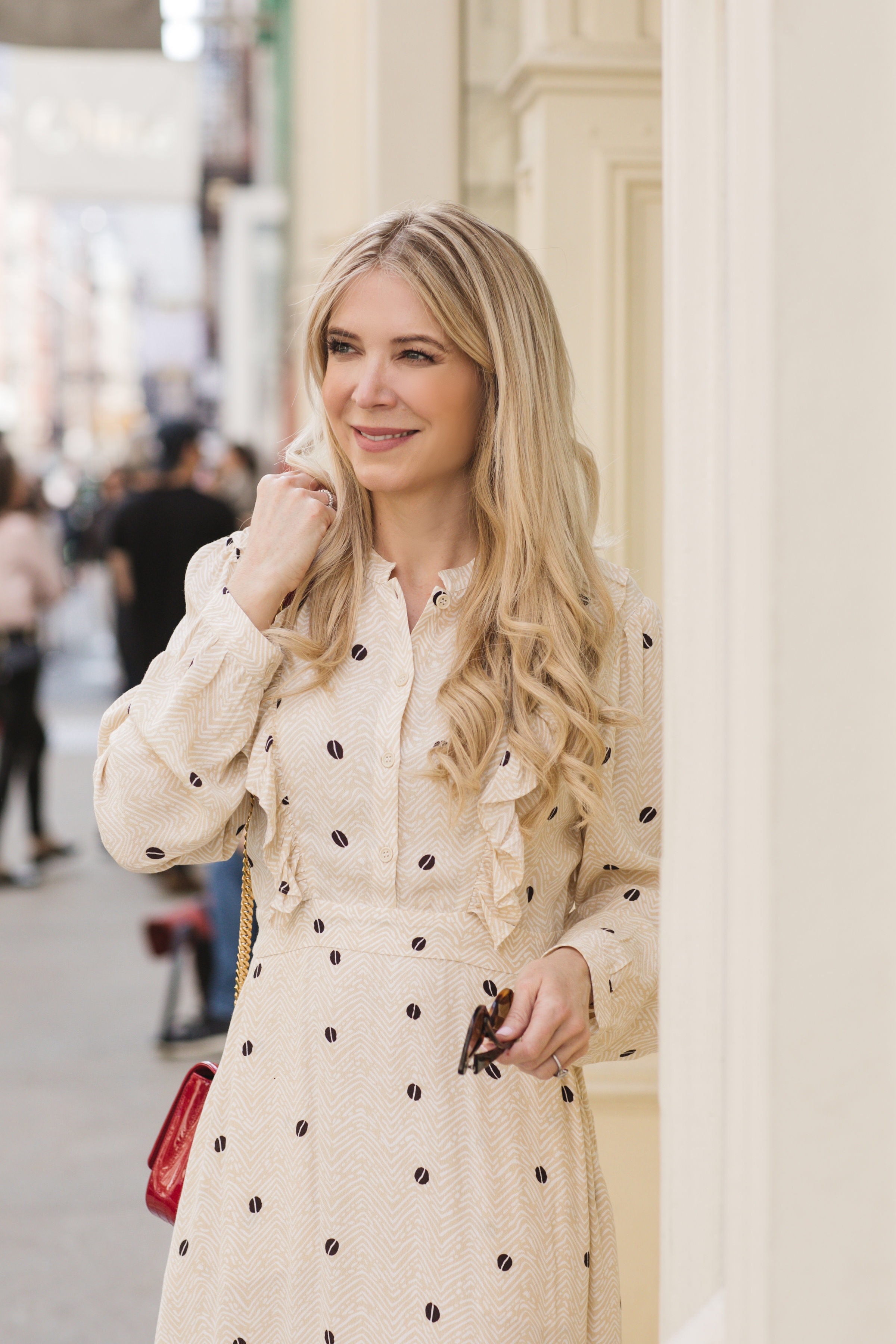 And you can't go wrong with some Chanel slingbacks or some fabulous dupes!
And my husband got me these Chanel slingbacks for my birthday in March.  I love them, but I have barely worn them!  Maybe because I am nervous to wear them because they are special?  Who knows?  I do have other shoes that are more pricey and more precious!  But, these are on another level for me because he got them for me.  I must be "saving them for best" or something?  Which makes no sense because you should wear your favorite things every day!  Life is short!  Anyway, I found a great dupe of these by Sam Edelman which I am linking here – I think this style of slingbacks is so pretty with so many different outfits!
Have a great week, and thanks for reading!
xxxx
Laura
Photos by Lydia Hudgens
SHOP THE POST