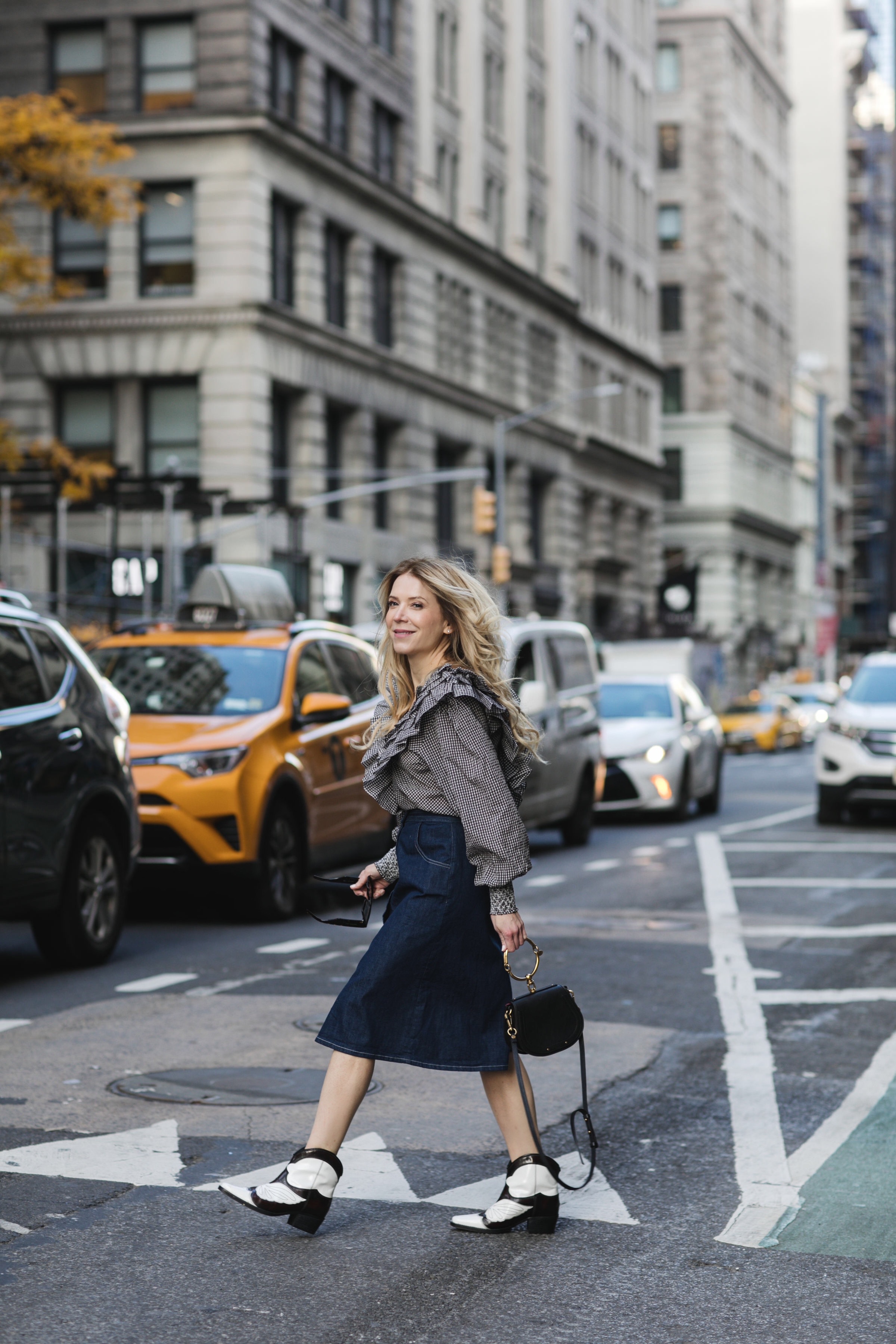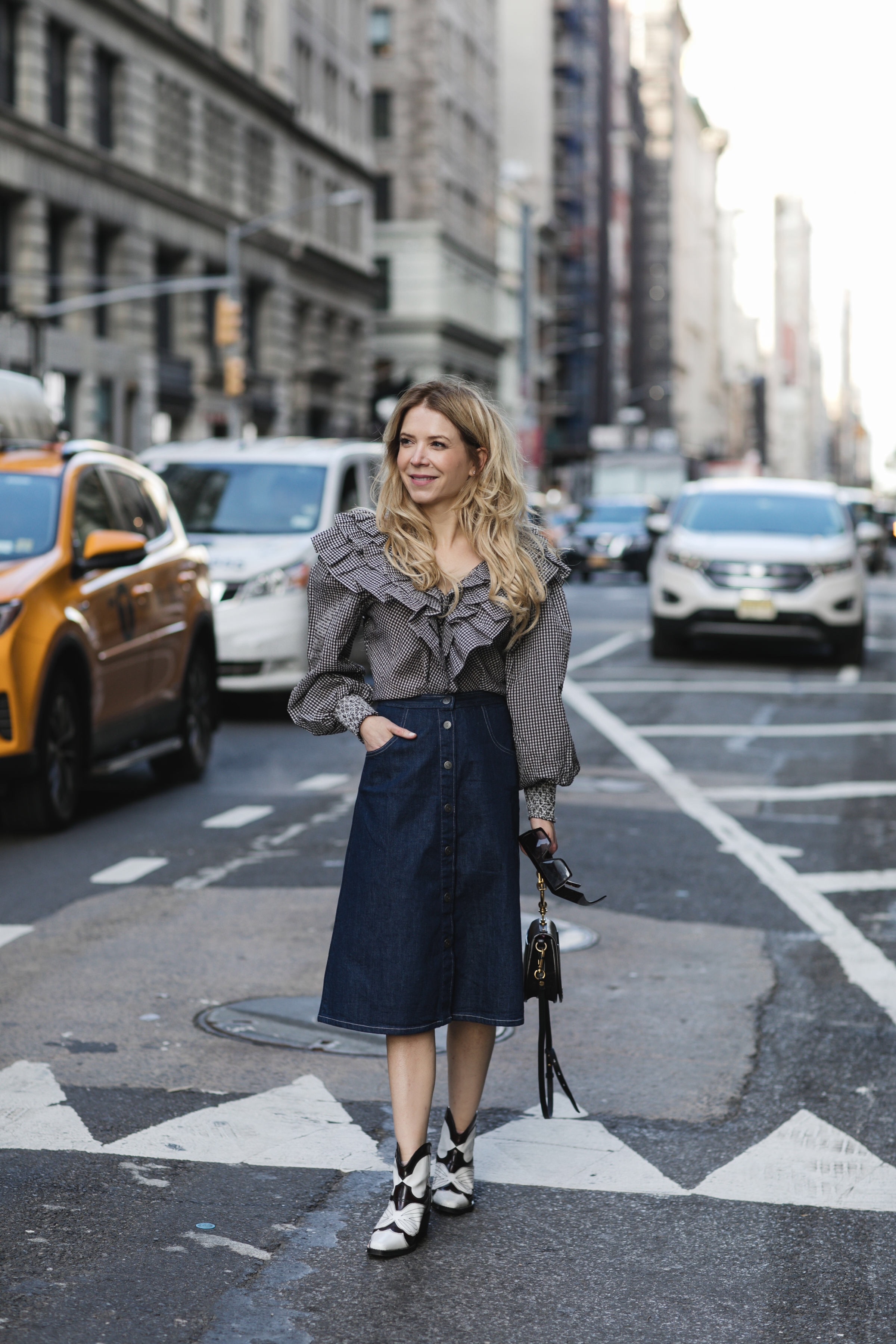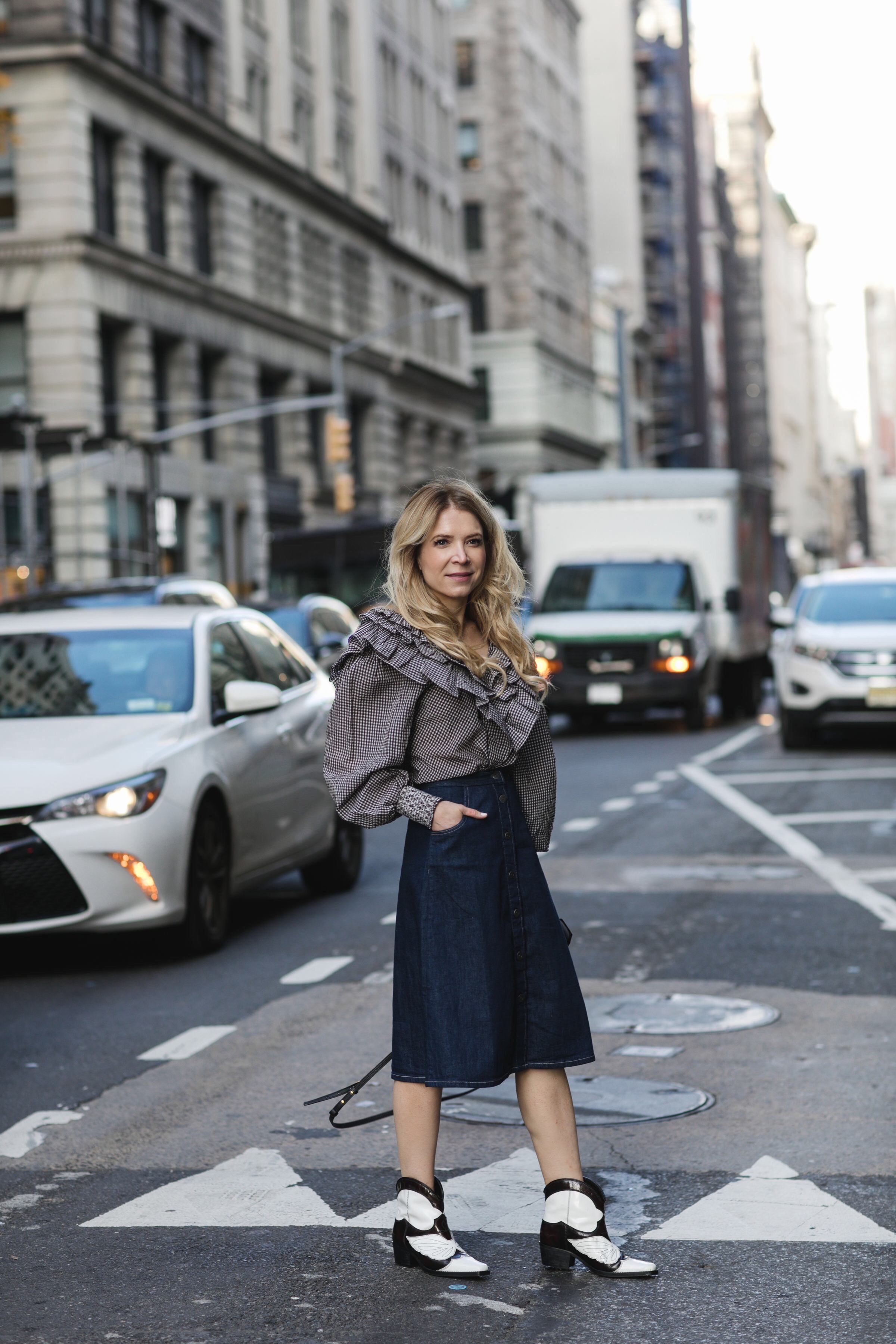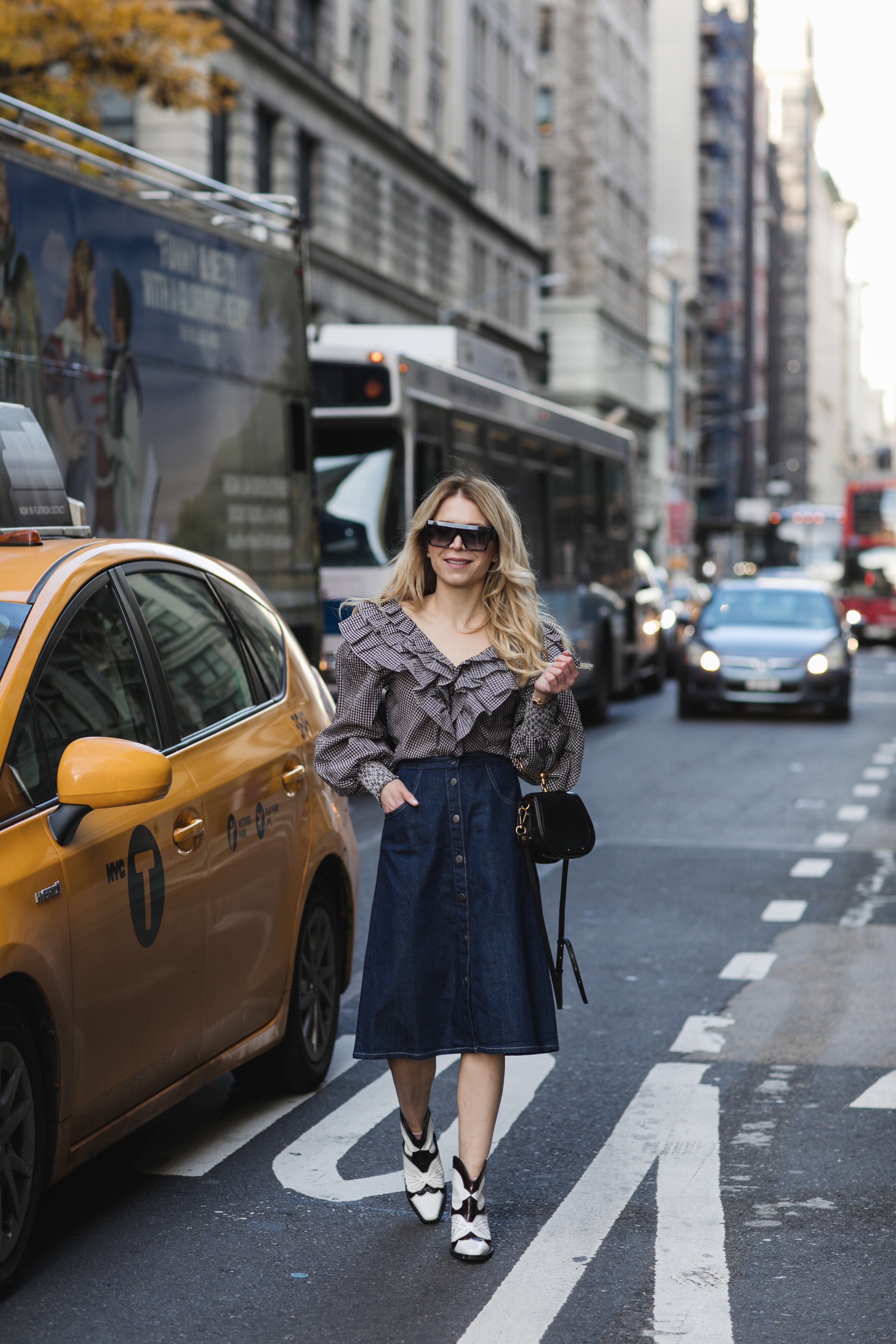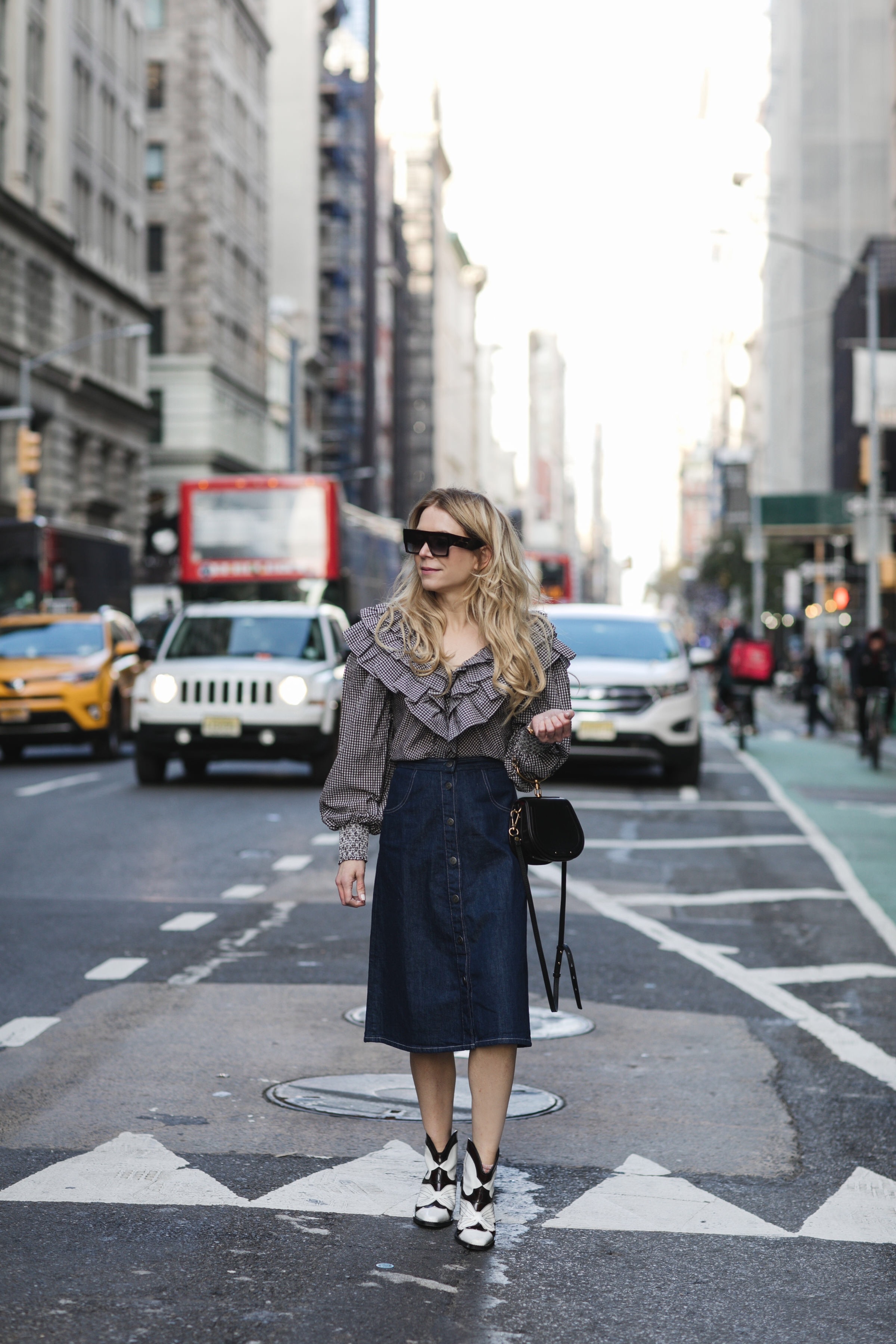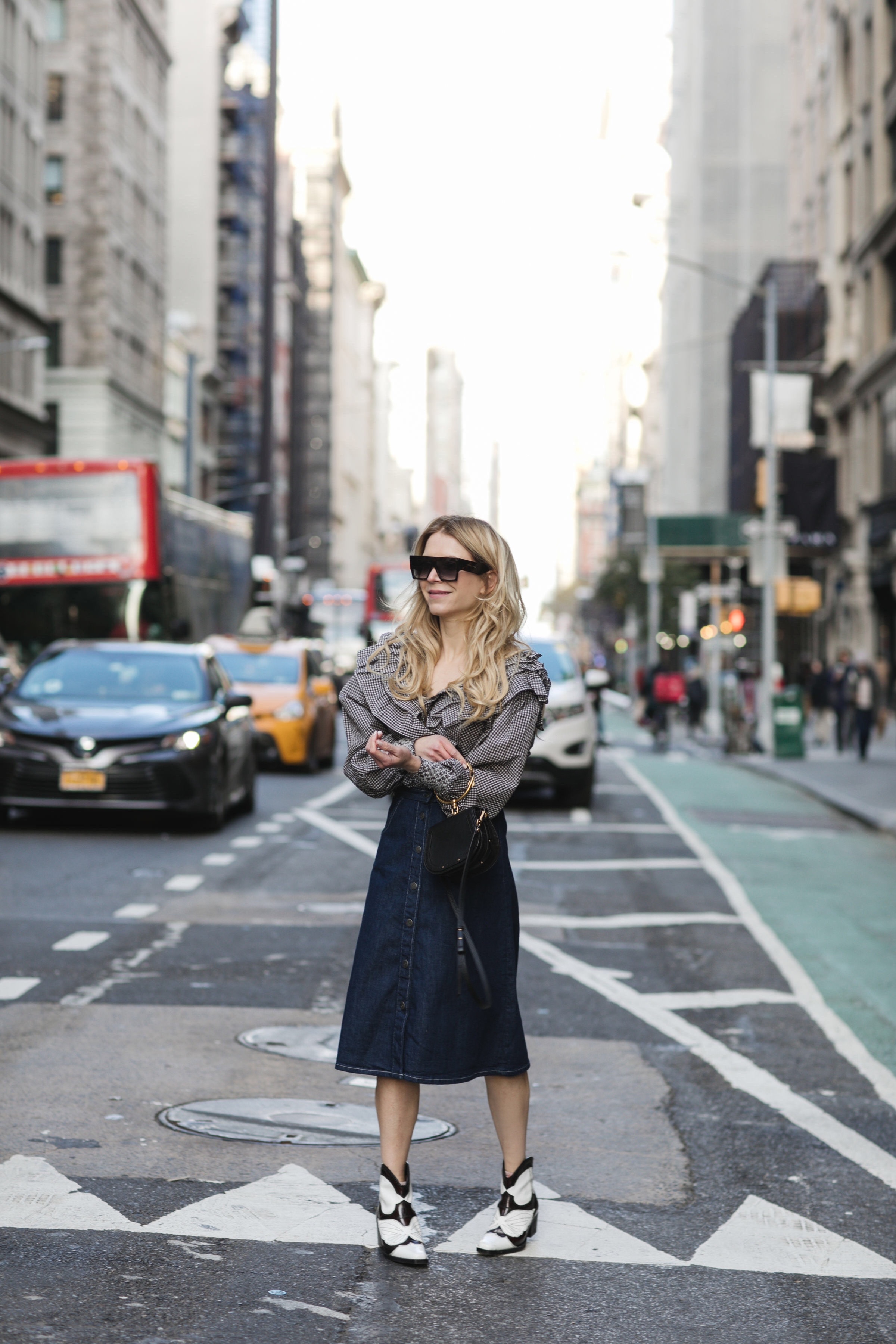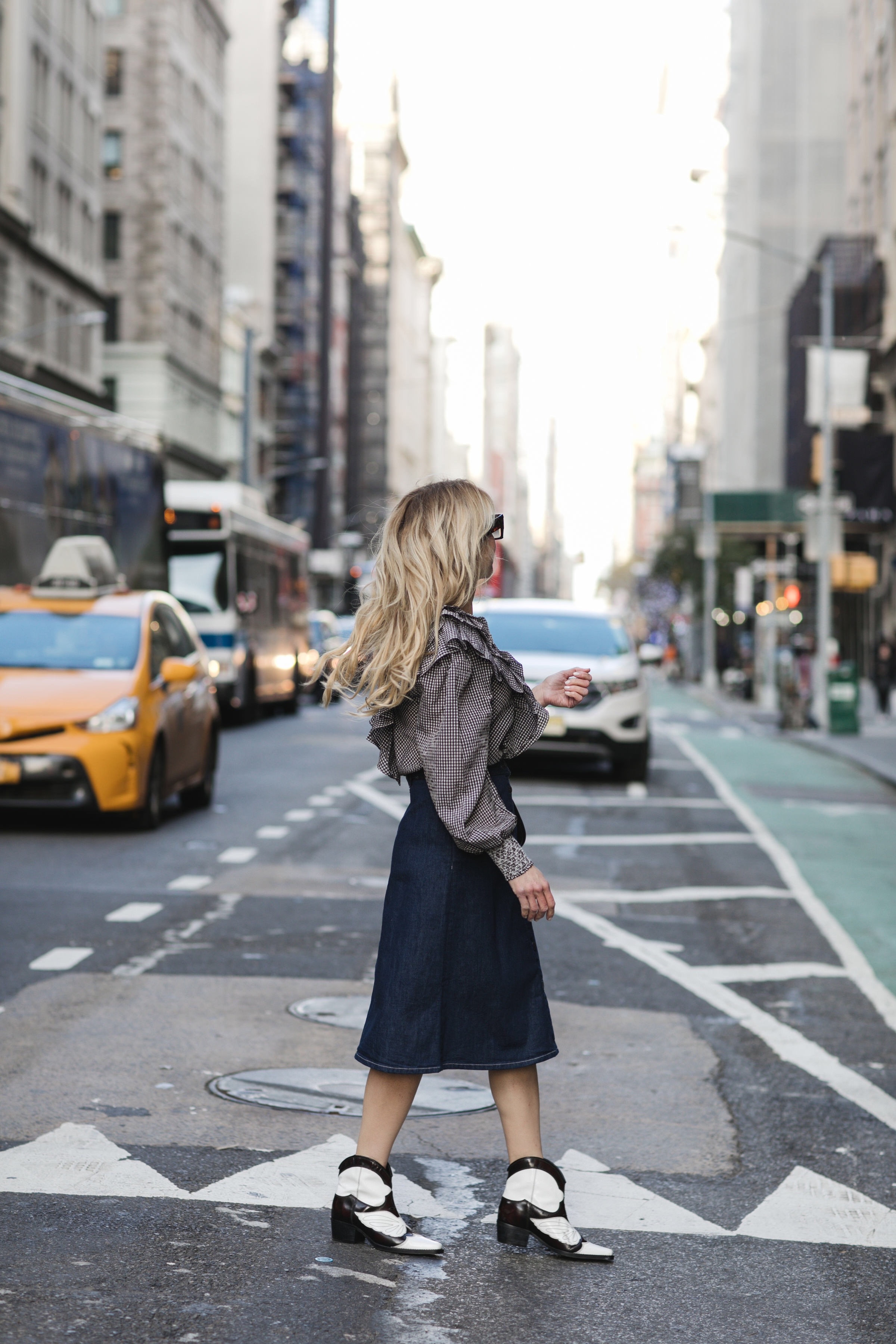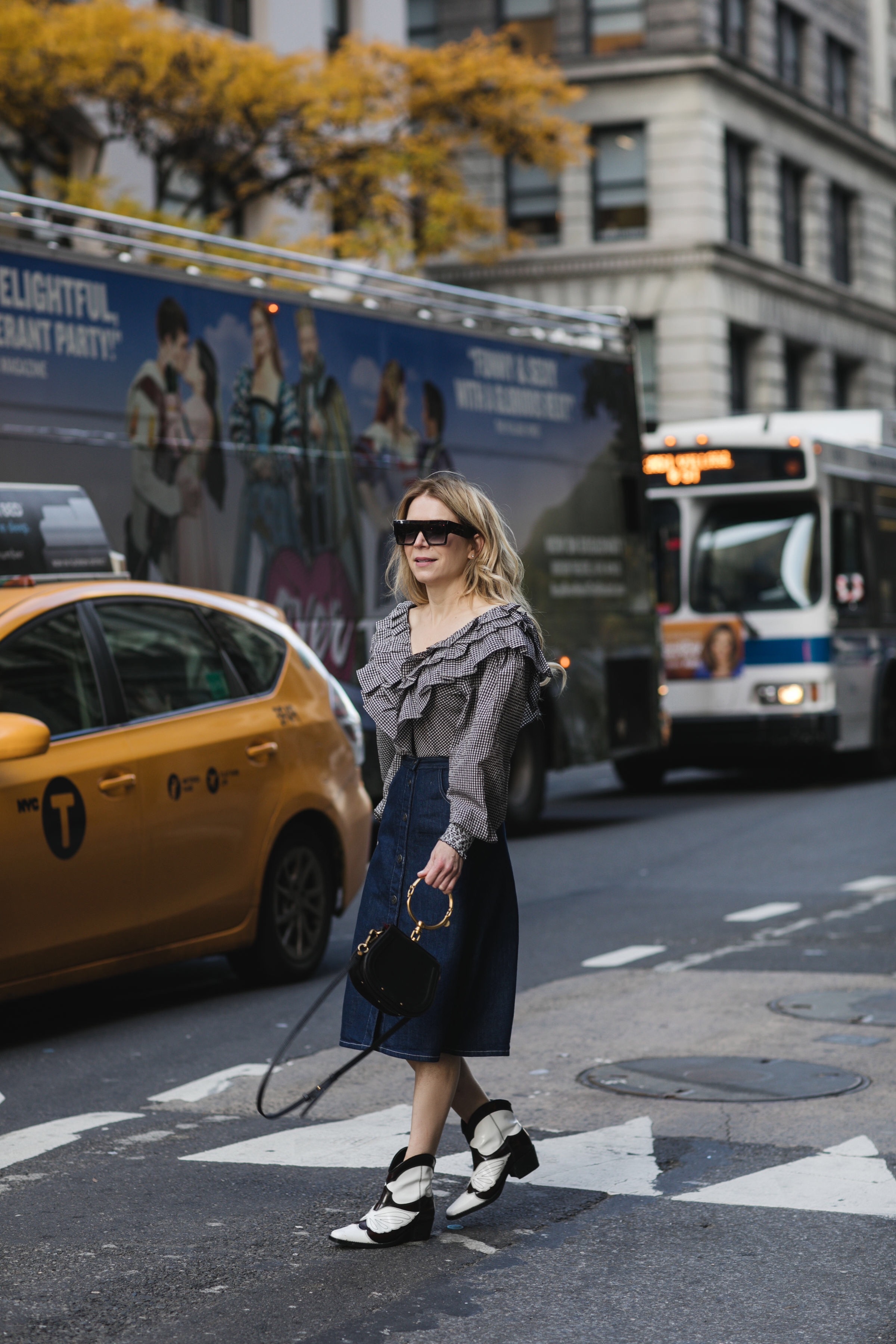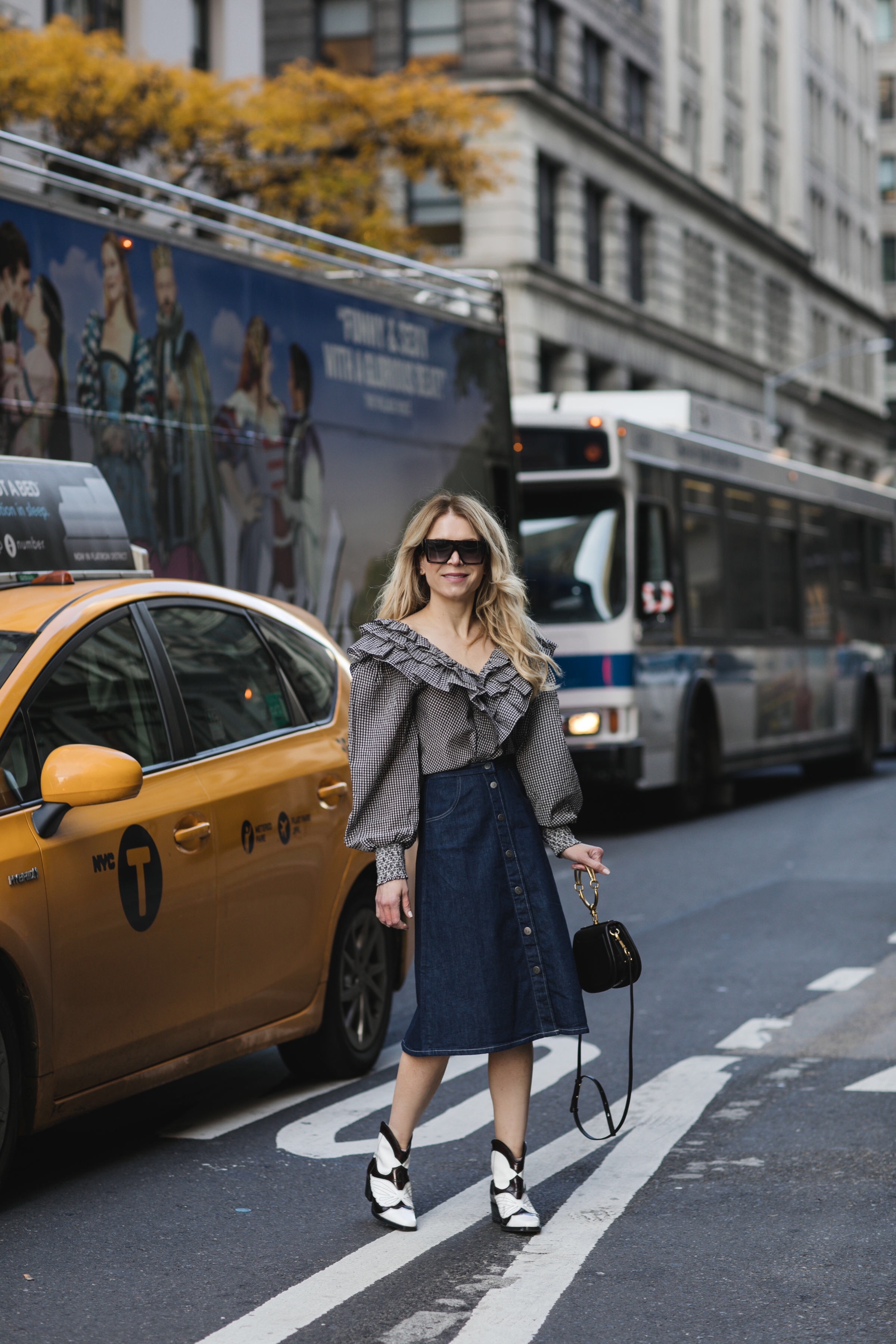 Happy Saturday!  I hope everyone has a great weekend! We are going to decorate our Christmas tree (I finally got it on the stand with the lights on yesterday, all it needs now are the ornaments) and will drive up to Greenwich to visit some friends overnight!  We have not seen them in awhile and it will be great to get to spend some time with them.  They were friends from London and they even came to our wedding, so every time we see them we have the best time.  And they have small children too so our kids all play together while the parents hang out.
As you know, I love Ganni.  It is my go-to – if I need something new I always look at their latest arrivals.  You can find them on Shopbop, Net-a-Porter, and now their own website ships directly to the US.  I bought this Ganni checked blouse and the western boots separately, a few months apart, and then I realized they go together perfectly!  I have been wearing them together nonstop!  They are both such fun and unique pieces but they have become almost like basic staples for me in my wardrobe!
Alright gotta go – have to go make chocolate chip banana bread to take to our friends this afternoon!  Going to try this recipe!  Hope you all have a lovely weekend and thank you so much for reading!
xxxxx
Laura
Photos by Lydia Hudgens