Pink and white dress: Dôen | Black floral dress: Dôen | Espadrilles: Castaner | White sandals: By Far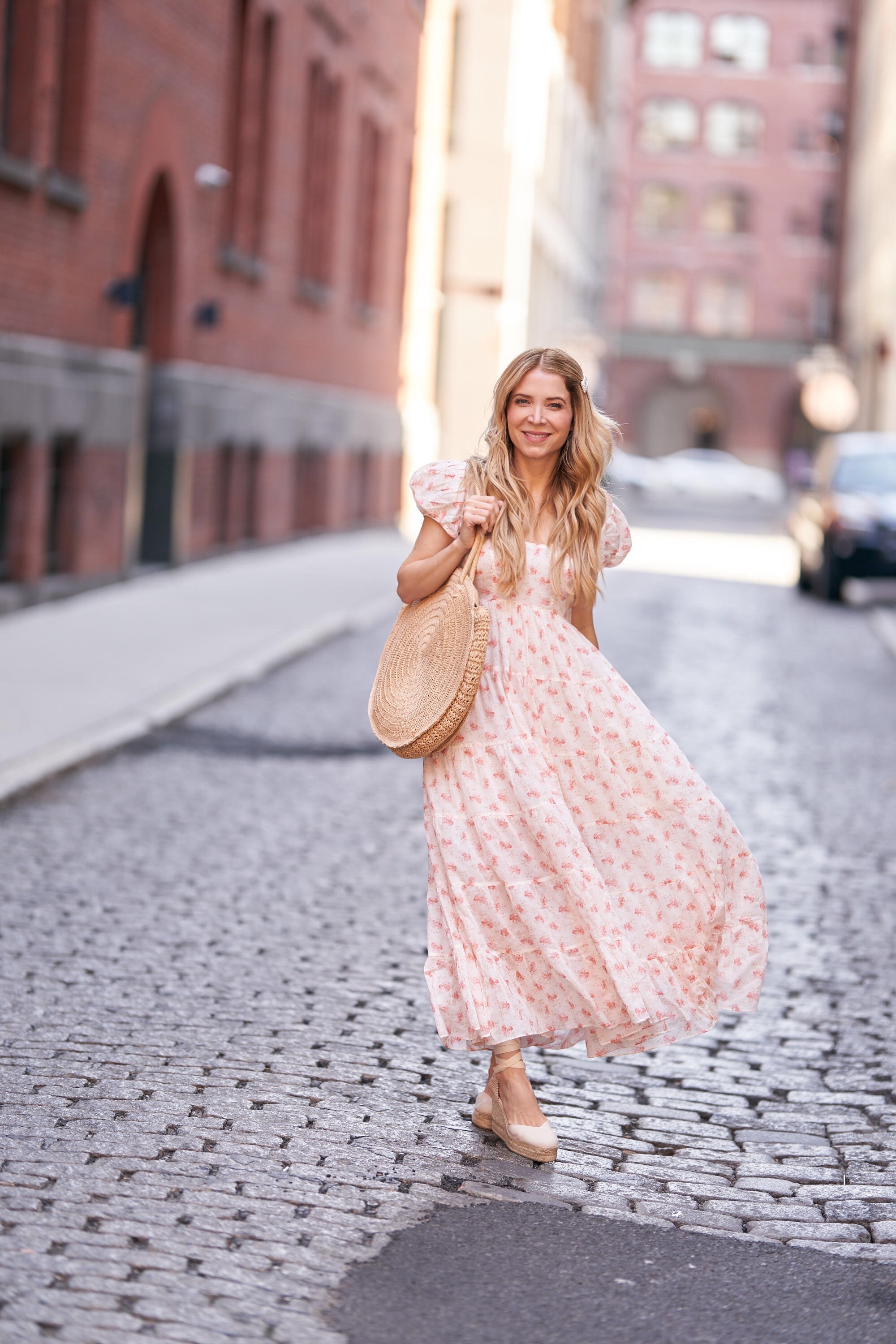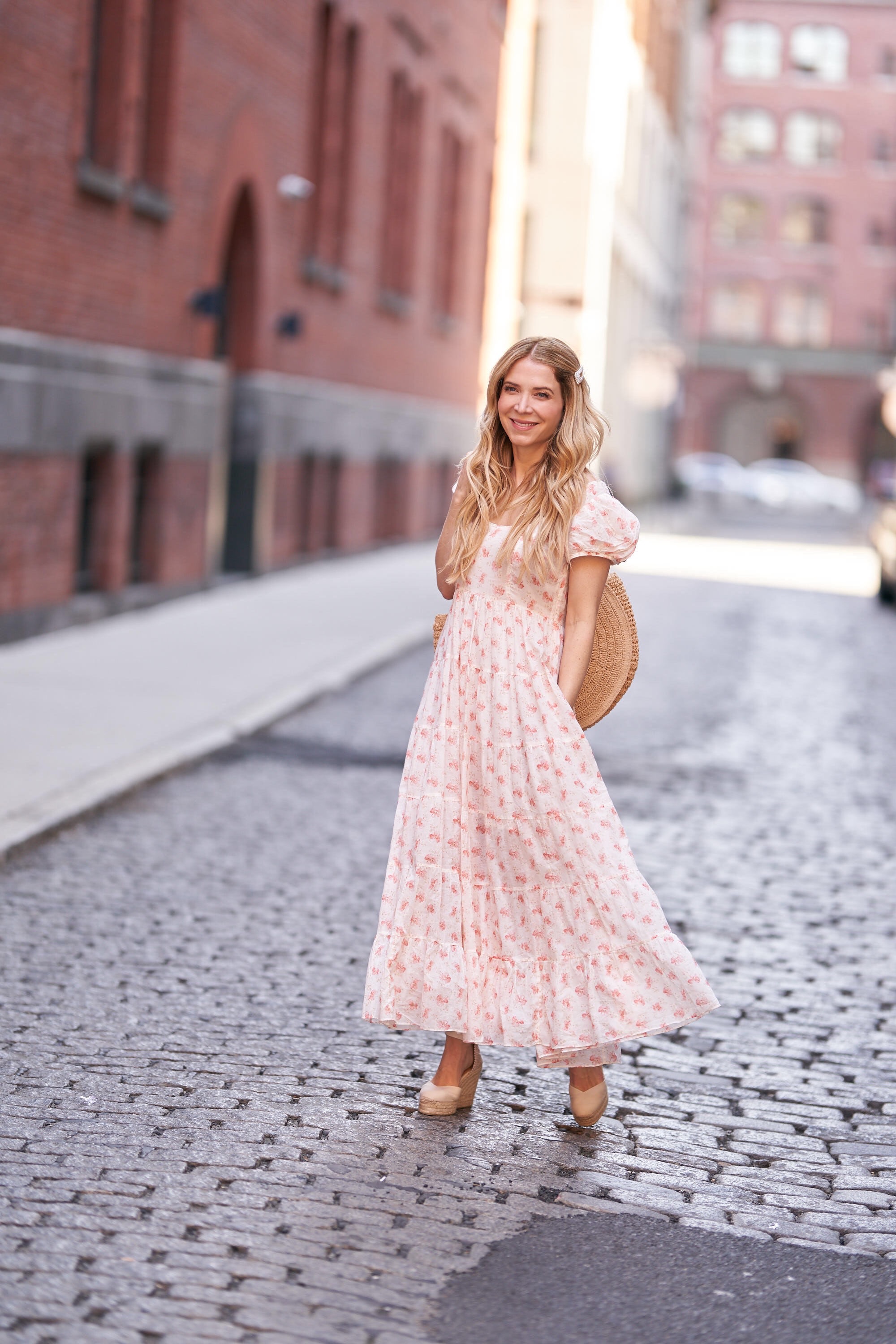 I first heard about Dôen last spring!
A year ago, last spring, I was heading to a cocktail party for the moms in my daughter's class at Terroir in Tribeca (such a fun wine bar by they way!).  It was a really warm evening.  I remember it was one of the first nights you could wear summery clothes.  As I was walking up the cobblestones to the bar, I saw this absolute vision in pink crossing the street in front of me.  Whoever it was was wearing this simply stunning, salmon colored satiny-ruffled midi dress, with sparkly high top sneakers!  I thought, wow, how great does that girl look?  Then, after about three seconds I realized it was another mom at school also heading to the party, Nazli.  Now, Nazli is always super stylish, in fact she is one of the MOST stylish moms at our school (and you can imagine in the world of New York City moms at a private school in the West Village, this means she is PRETTY stylish!), but that night, her dress was simply incredible……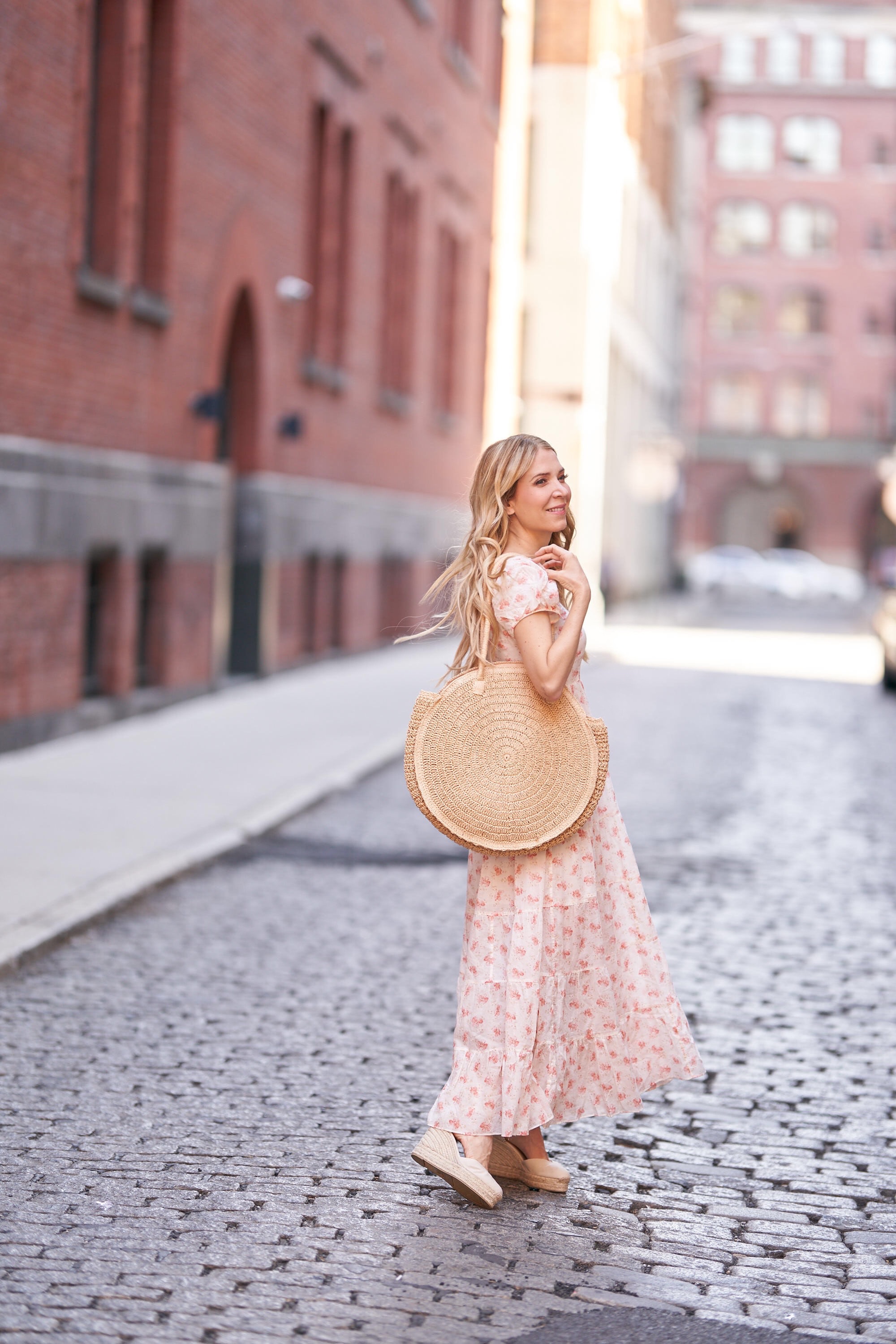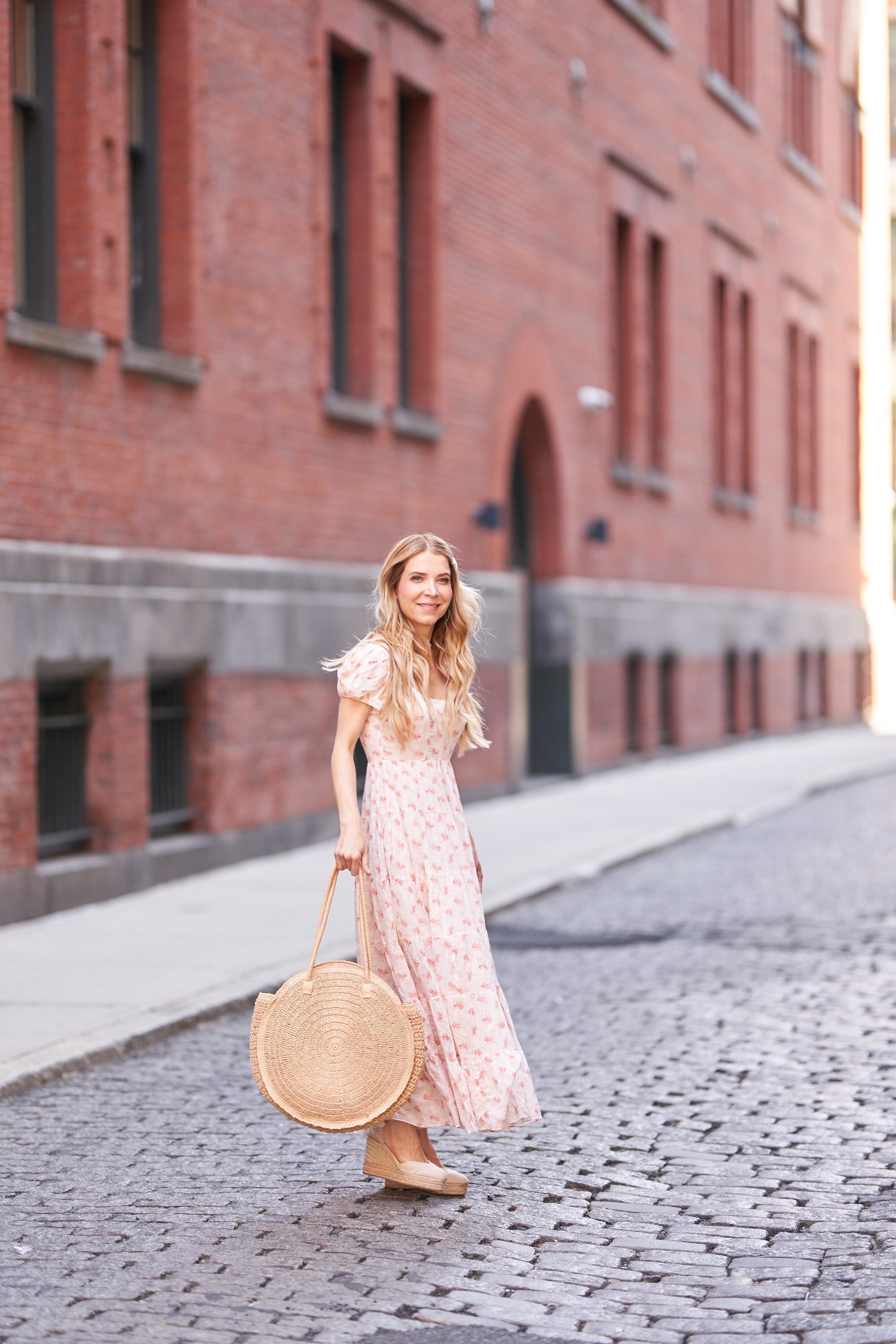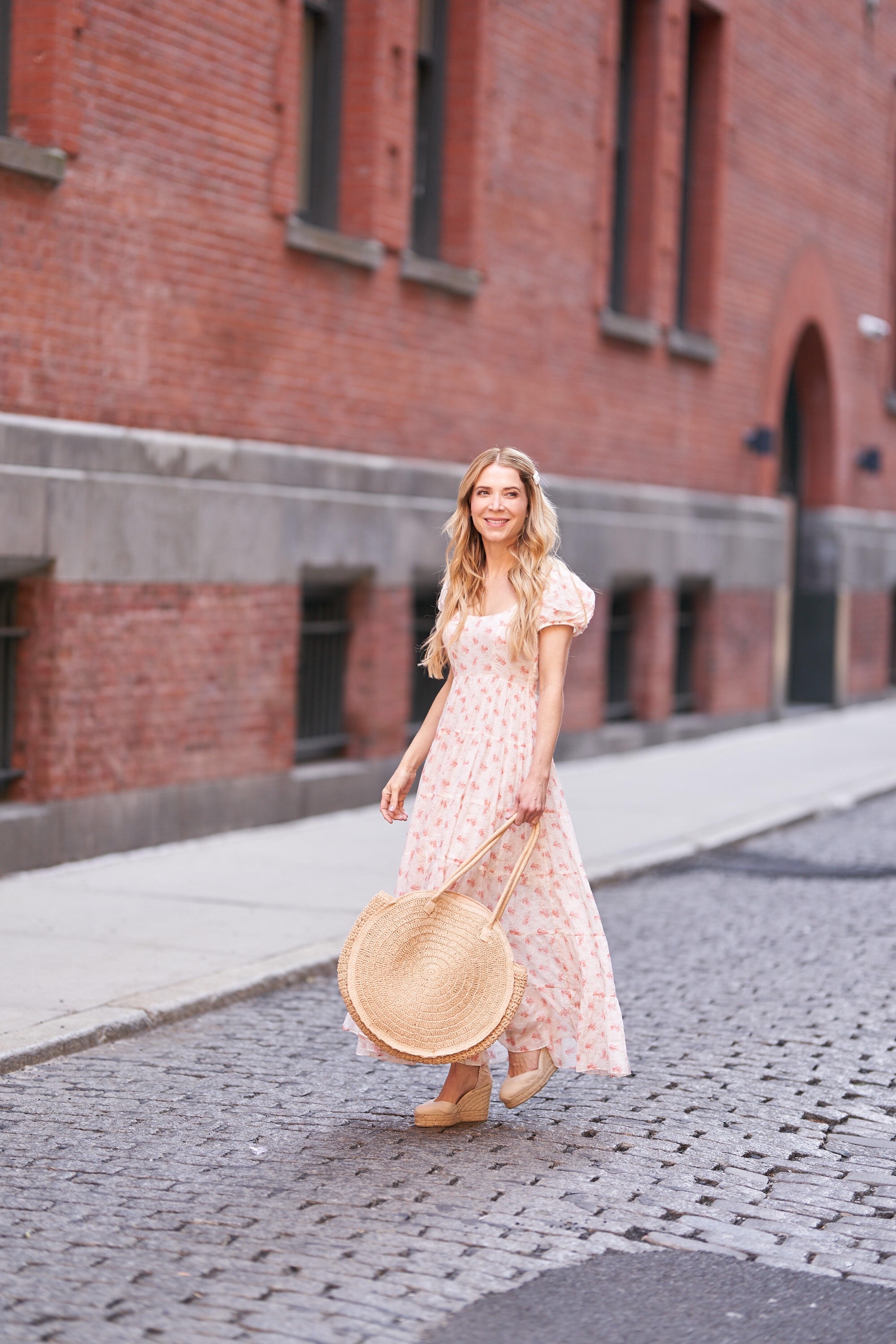 "Where did you get that DRESS?"
Of course I asked Nazli where she got her dress, and she started telling me about this new brand, Dôen, that was started by a group of women out of Los Angeles – and together they are partners and run everything for the brand – from design, manufacture, and marketing, to selling the dresses directly from their website www.shopdoen.com. Nazli told me that the dress was affordable (compared to Zimmermann or Ulla Johnson, for example) because they sell directly online to customers.  They don't use third party retailers and so there is no corresponding markup (according to their website, although now Net-a-Porter has picked them up so I'm not sure).
I am sorry to say I didn't go home that night and google the brand and buy a dress (oh how I wish I had, I could have started wearing these dresses a whole year ago!).  But the other week, I was browsing on Net-a-Porter and I saw the brand had just been added as a "new designer".  I immediately remembered and texted Nazli to ask if it was the same brand, and then I bought two of the dresses (the ones in this post!).  I love them both.  So wearable and pretty and comfortable.  Perfect for everyday!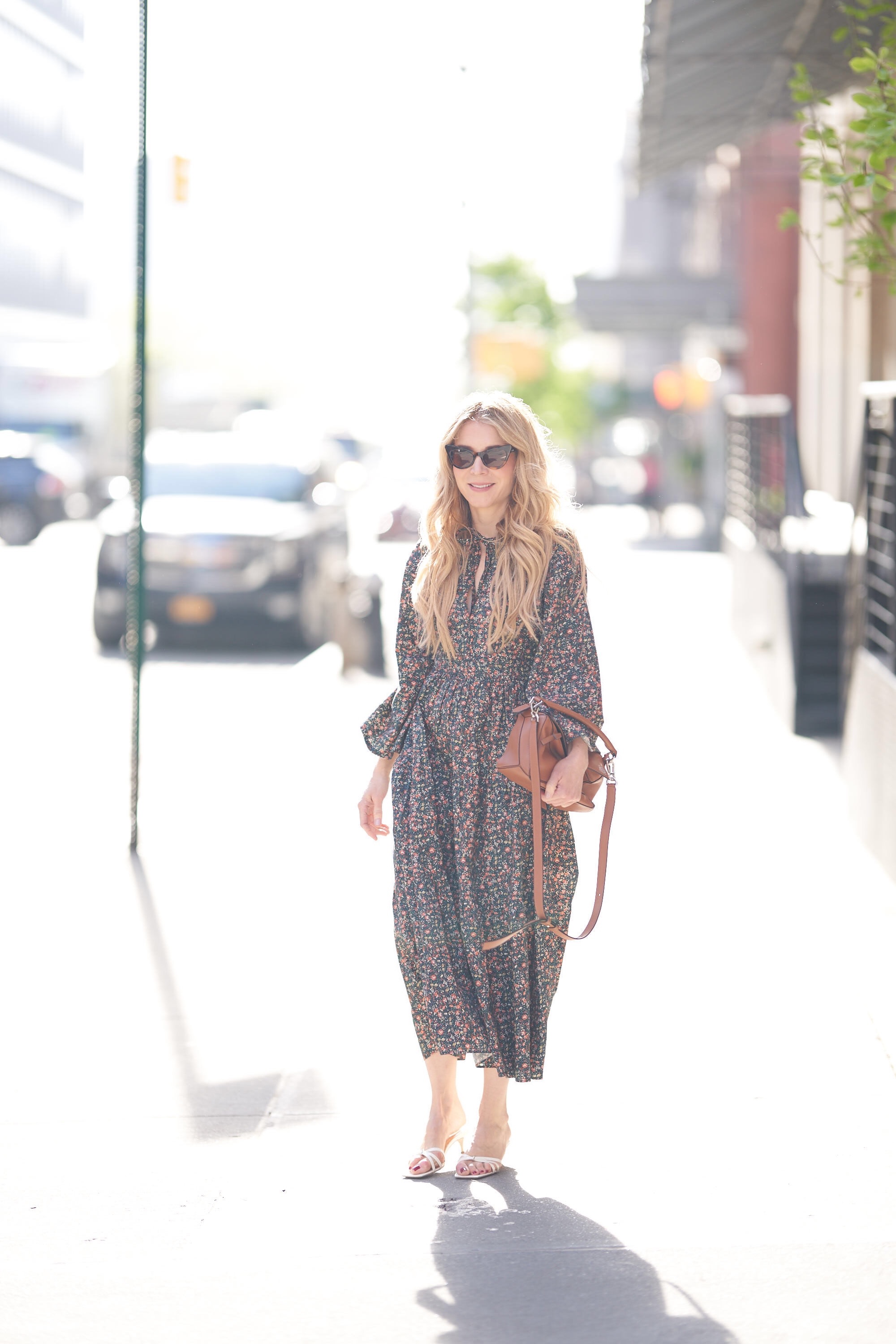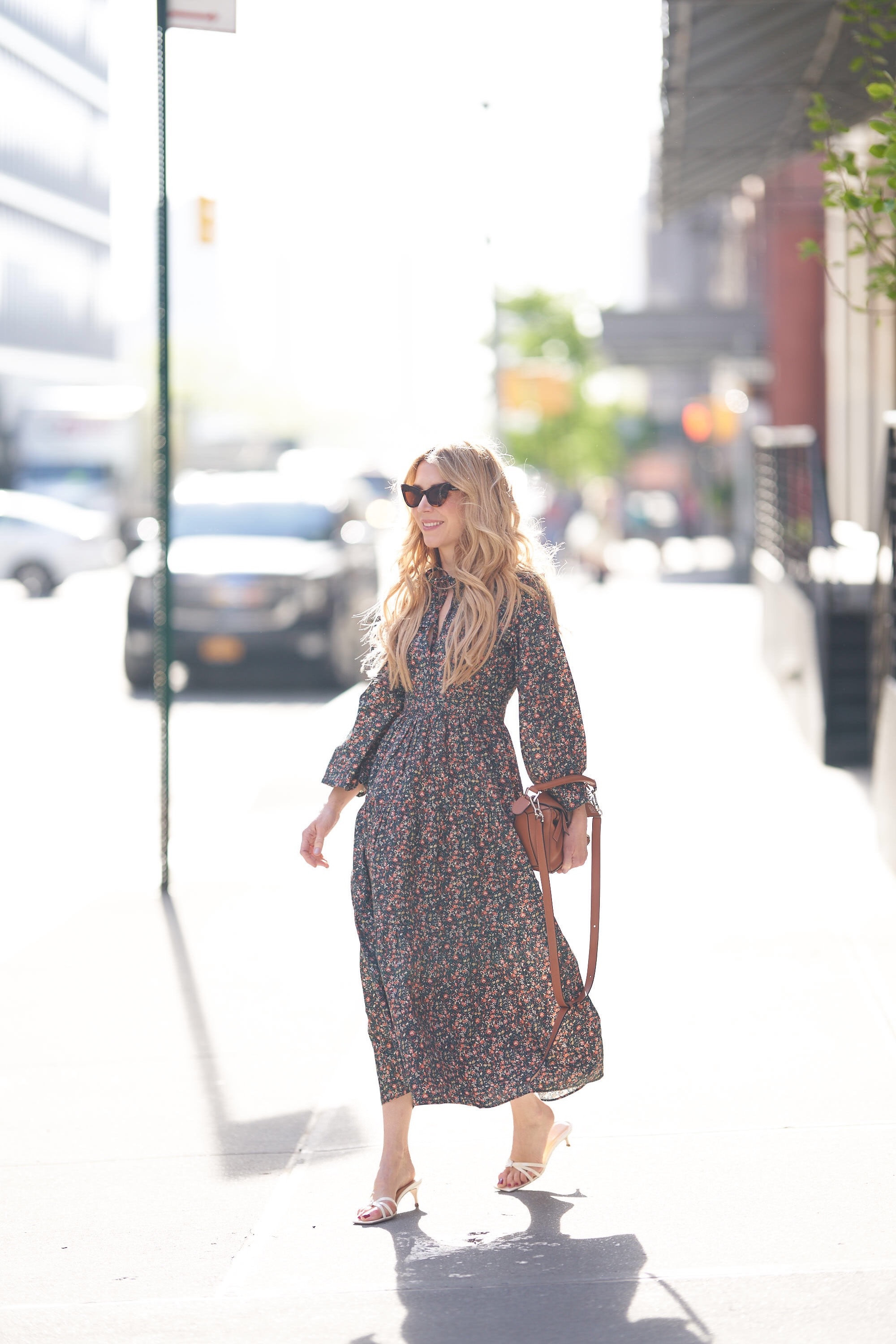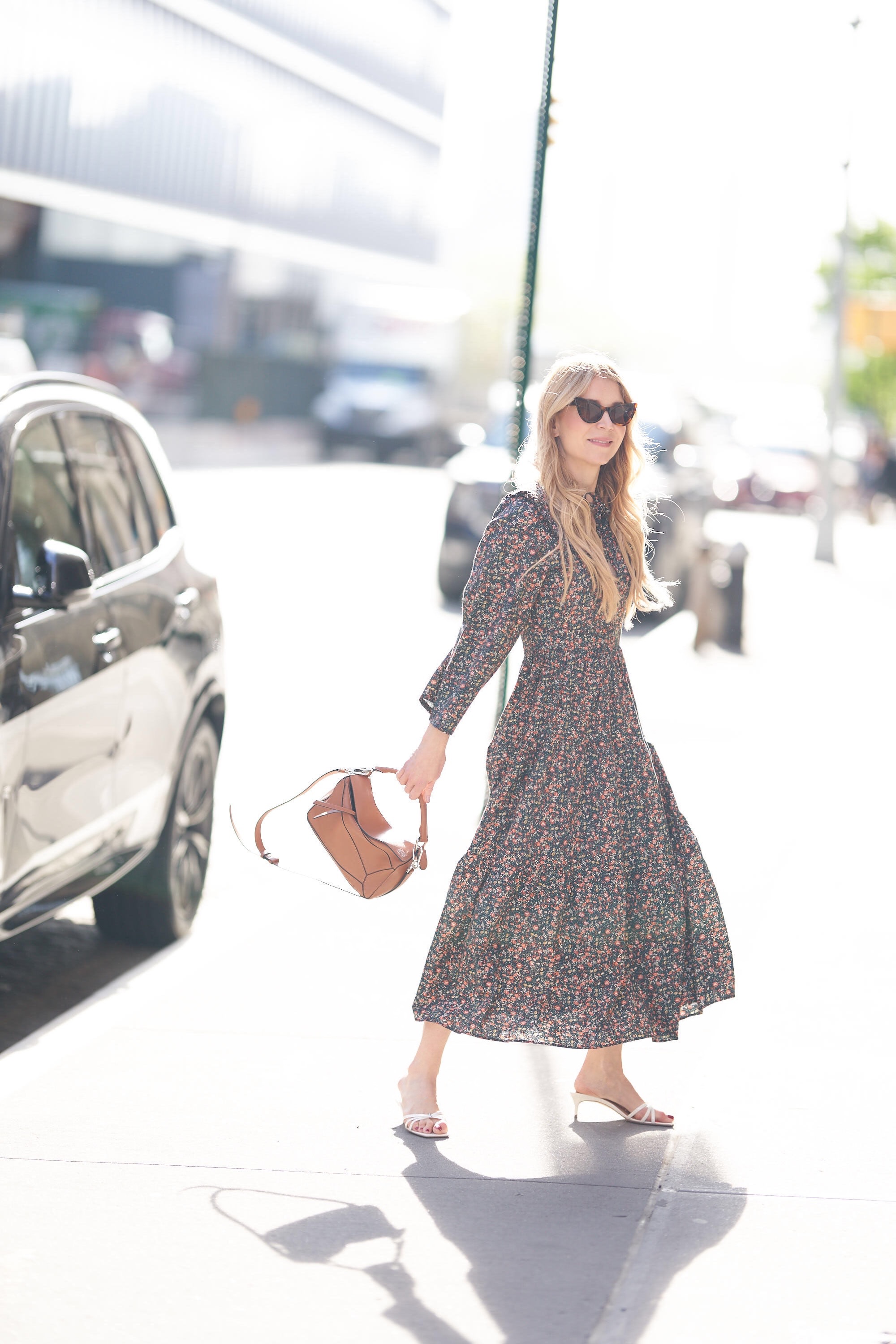 About the "Collective"
Dôen was started by two sisters in Southern California in 2016.  They came up with the idea to design their own line, because they were trying to find wearable, pretty and feminine clothes for everyday – they were living in California and having babies – and so much of what was out there was minimalist and severe.  So they got a group of 8 women together to form what they call the "Collective".  Each woman in the Collective has a different role  (covering everything creative to business – there is even a lawyer!).  So, together the Collective makes the dresses from start to finish and then sells them.  They pay close attention to sustainability in the fabrics and the manufacturing process. And their collections sell out, and now Net-a-Porter has picked them up!  What a success!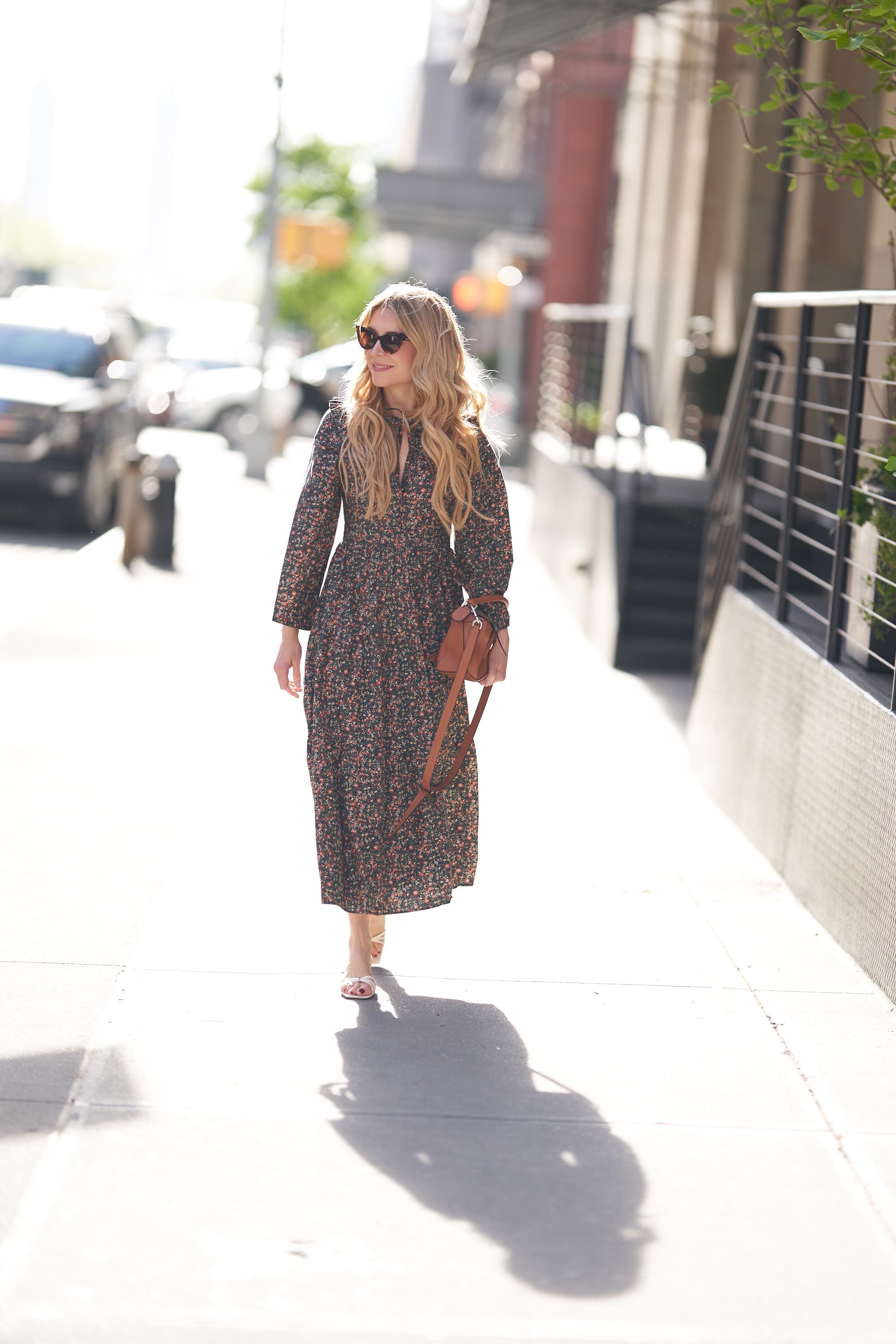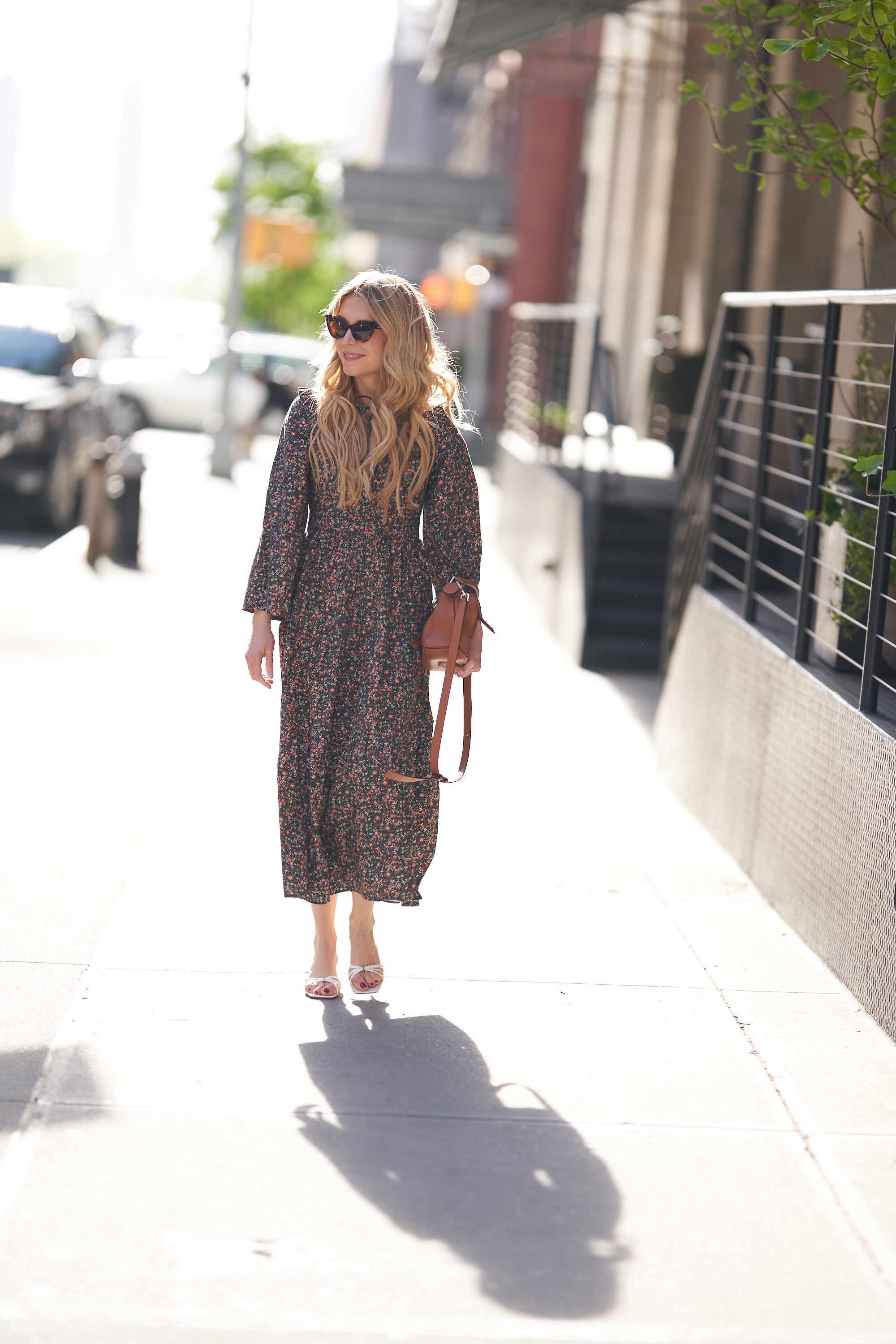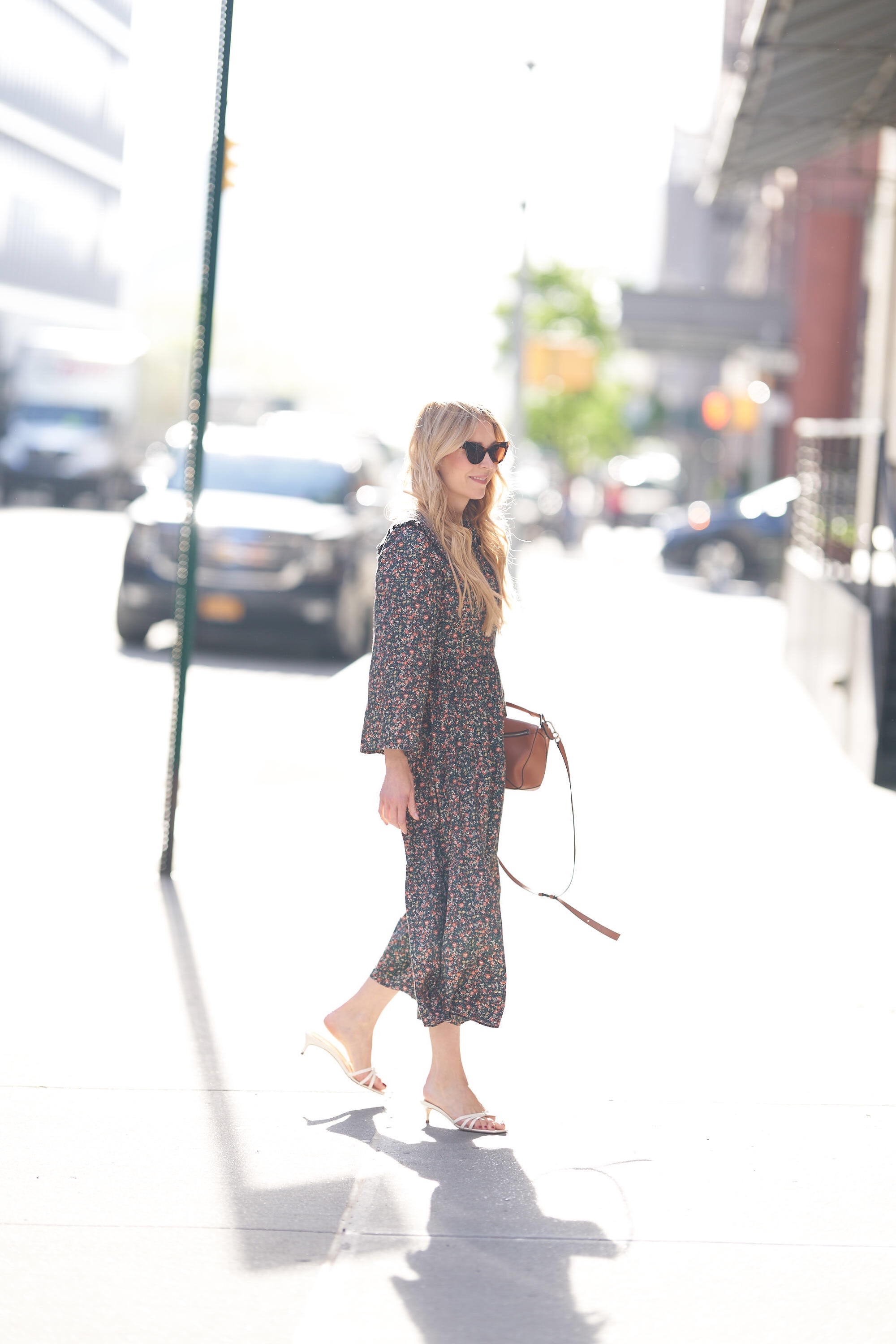 Very few fashion companies actually have women in charge…
One of the founders was quoted as saying that even though there are a lot of women at fashion companies, you would be surprised at how few are actually run by women, that have women at the helm.  I love that they took back the control to make clothing they (and other women) actually want to wear, and that they do it responsibly.  I also love that they cut out the middle man, and it is more affordable than a lot of comparable brands – each dress comes in at under $300.  (Rebecca Taylor and Ulla Johnson dresses can be double that, so can Tibi, Joie, and forget about Zimmermann – there you might as well triple it).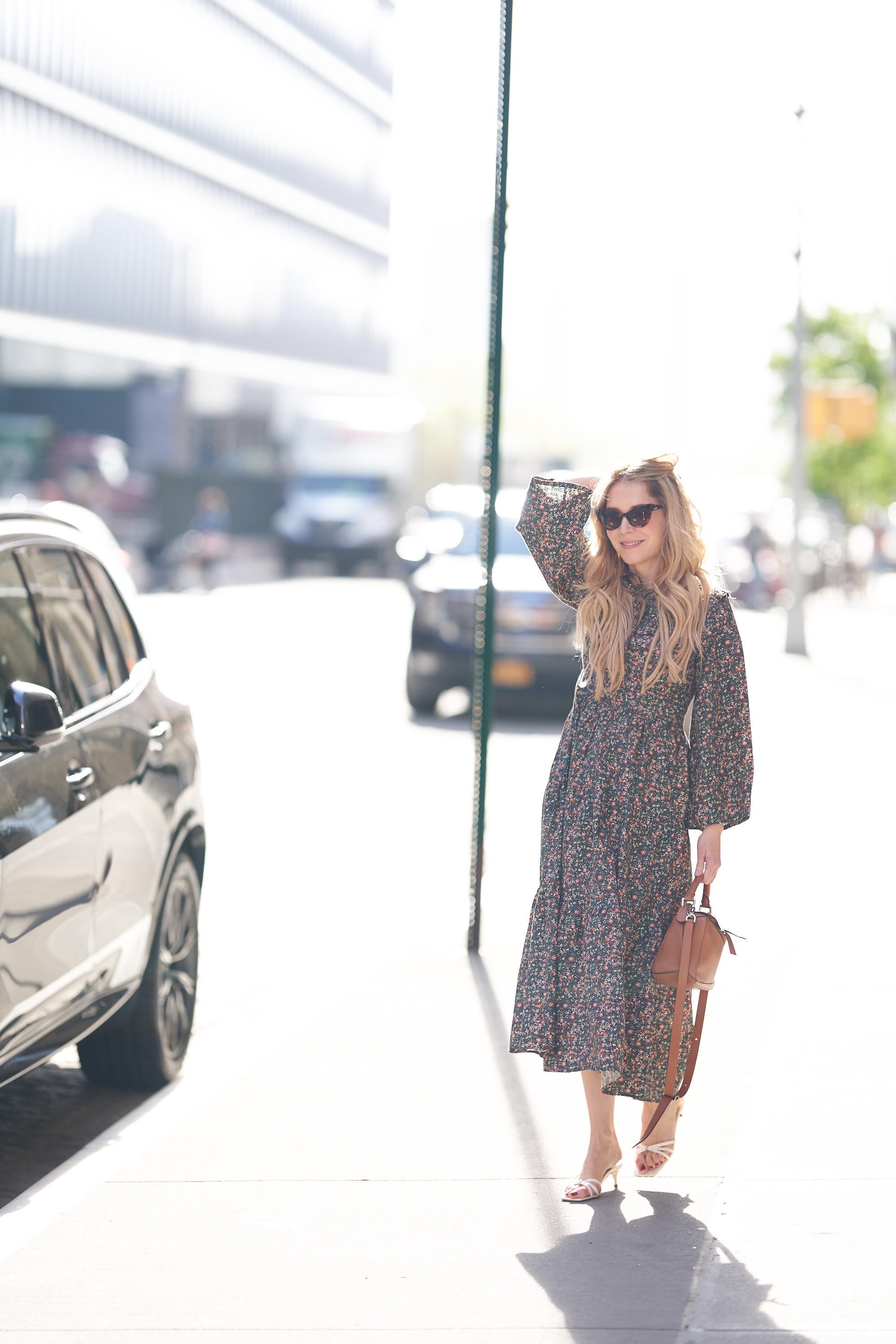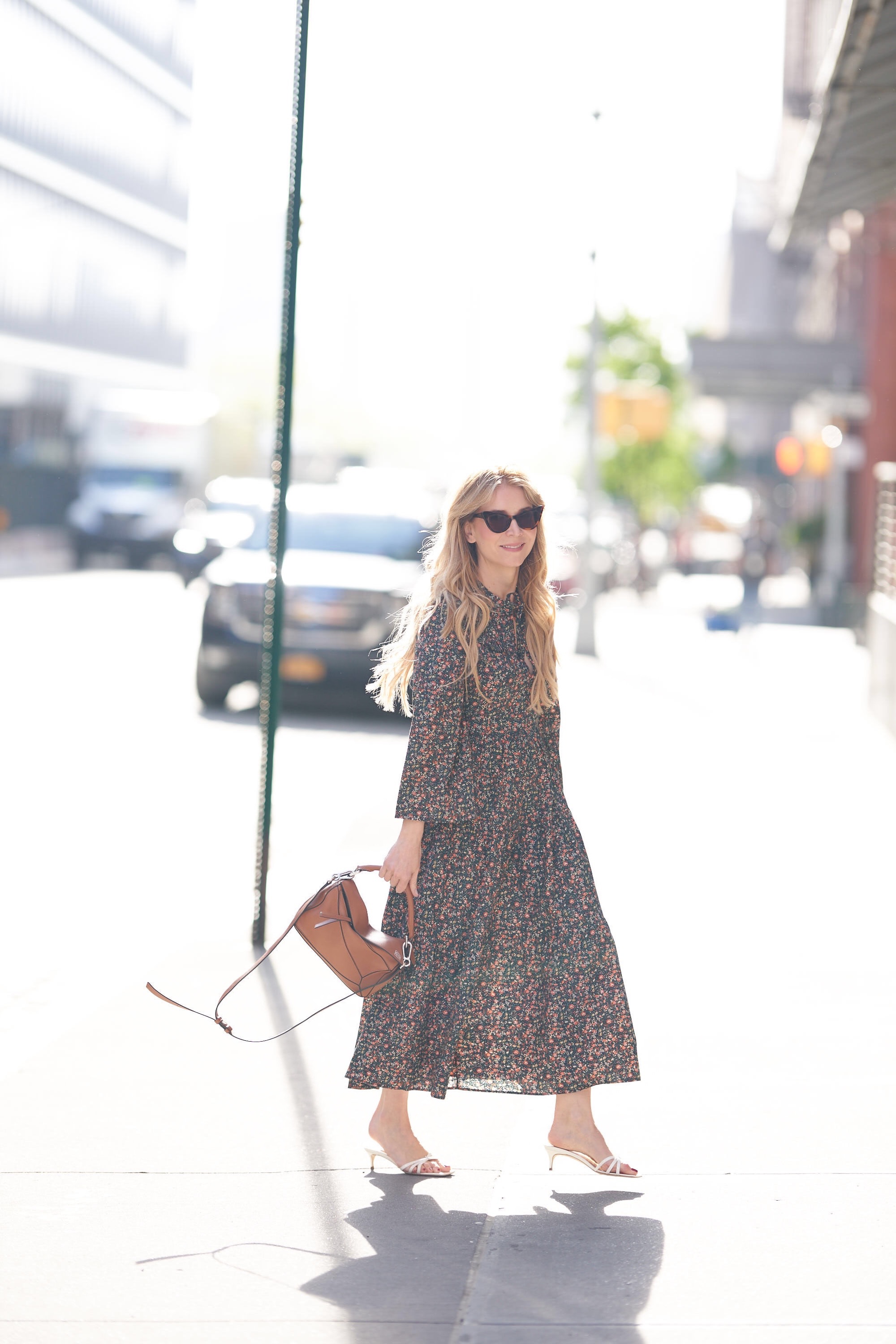 Shop online at www.shopdoen.com!
So I encourage you to have a nosy around their website here – and see if anything catches your fancy.  Remember these dresses do not go out of style – you can wear them year after year.  In fact I just spied Nazli wearing hers at school drop off the other morning!
Thanks for reading!
xoxoxox
Laura
Photos by Mike Kobal