On Chloe: Top: J. Crew | Shorts: J.Crew | Sandals: Stride Rite
On Lily: Dress: J. Crew | Sandals: Stride Rite 
On Laura:  Utility Jumpsuit: Madewell | Espadrilles: Castaner | Straw Bag: Muun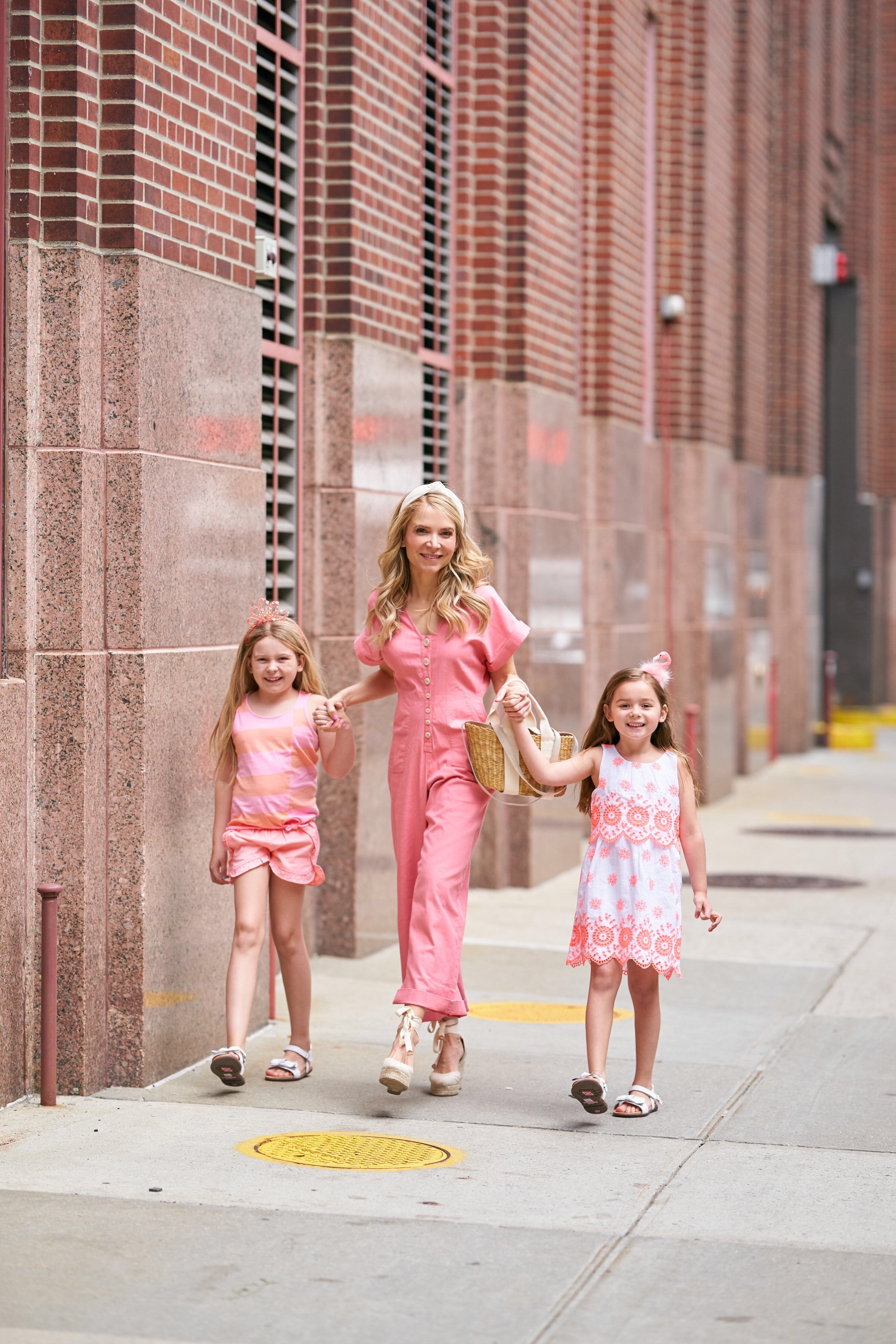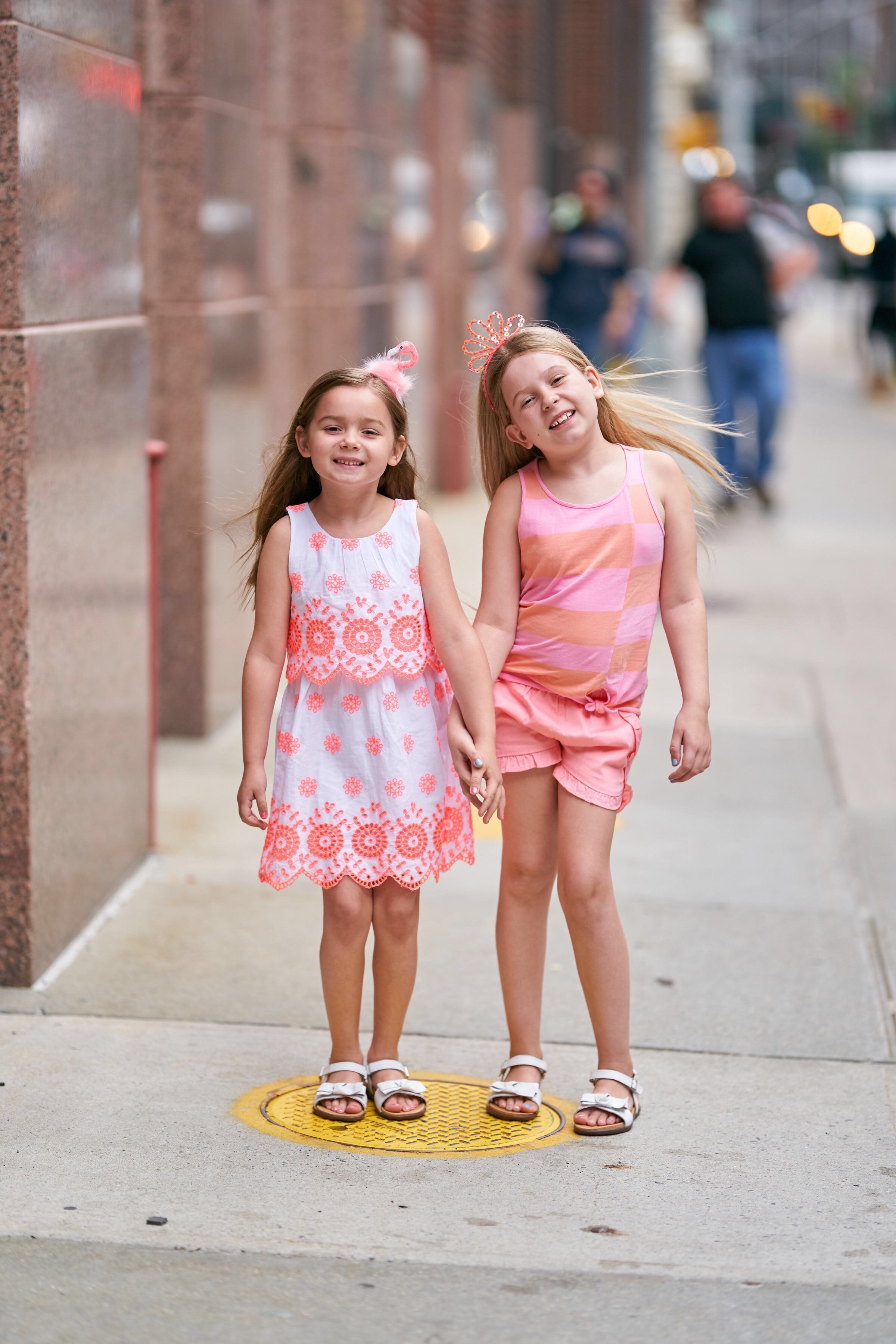 Stride Rite: celebrating 100 years!
Did you know the iconic children's shoe brand Stride Rite is turning 100 years old this year?  It was founded in 1919 in Boston, Massachusetts, and I actually remember wearing Stride Rite shoes when I was a little girl!  My first pair of black patent leather Mary Janes were from Stride Rite!  Stride Rite are consistently known for their high quality children's shoes – from sneakers to dress shoes to sandals!  They are still going strong after all these years – such a well-known and trusted American brand.  I was so flattered and excited when they approached me to collaborate!  My daughters each got to choose a pair of shoes, and they both decided on these white "Savannah" sandals!  I think they were attracted to the bows on the front!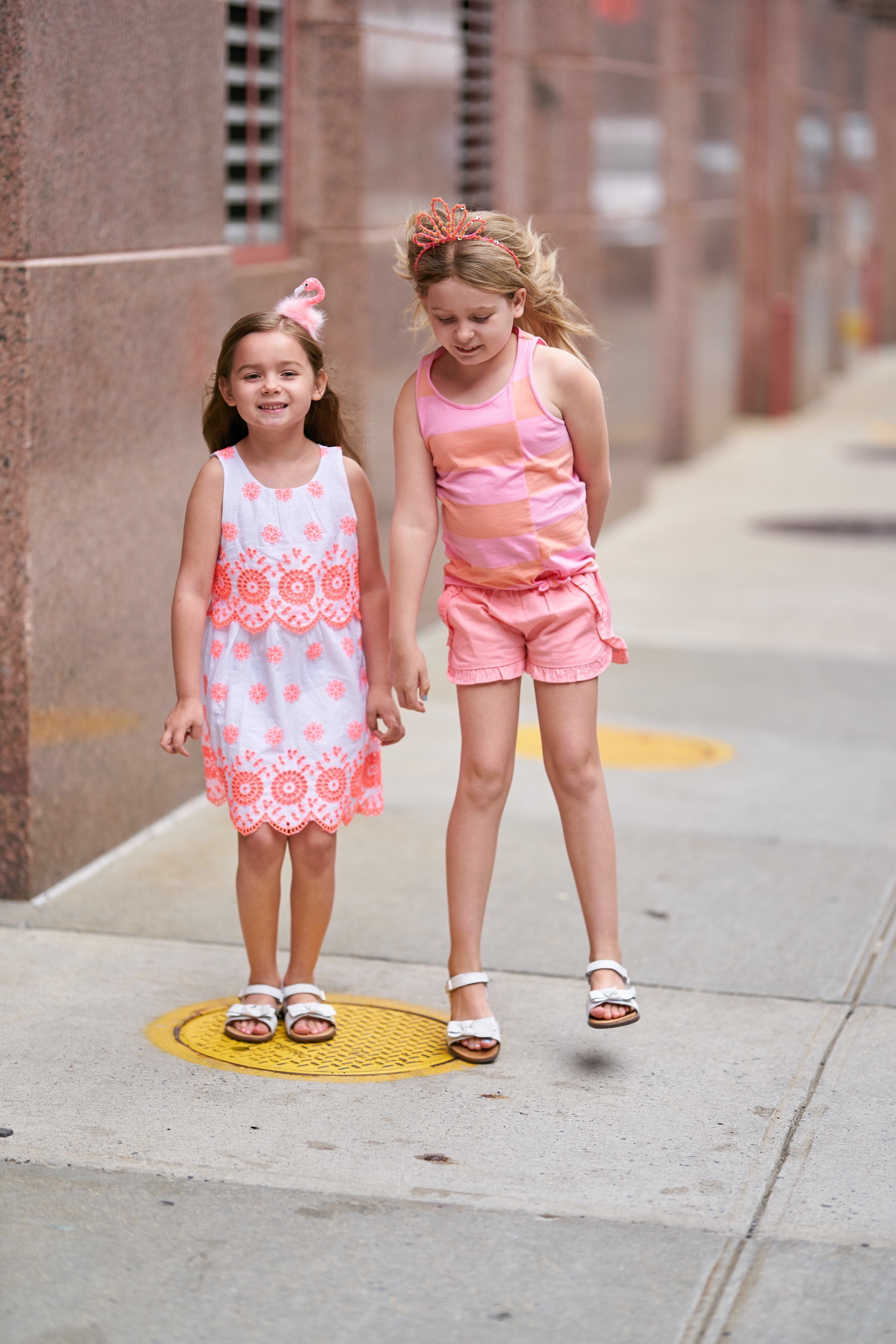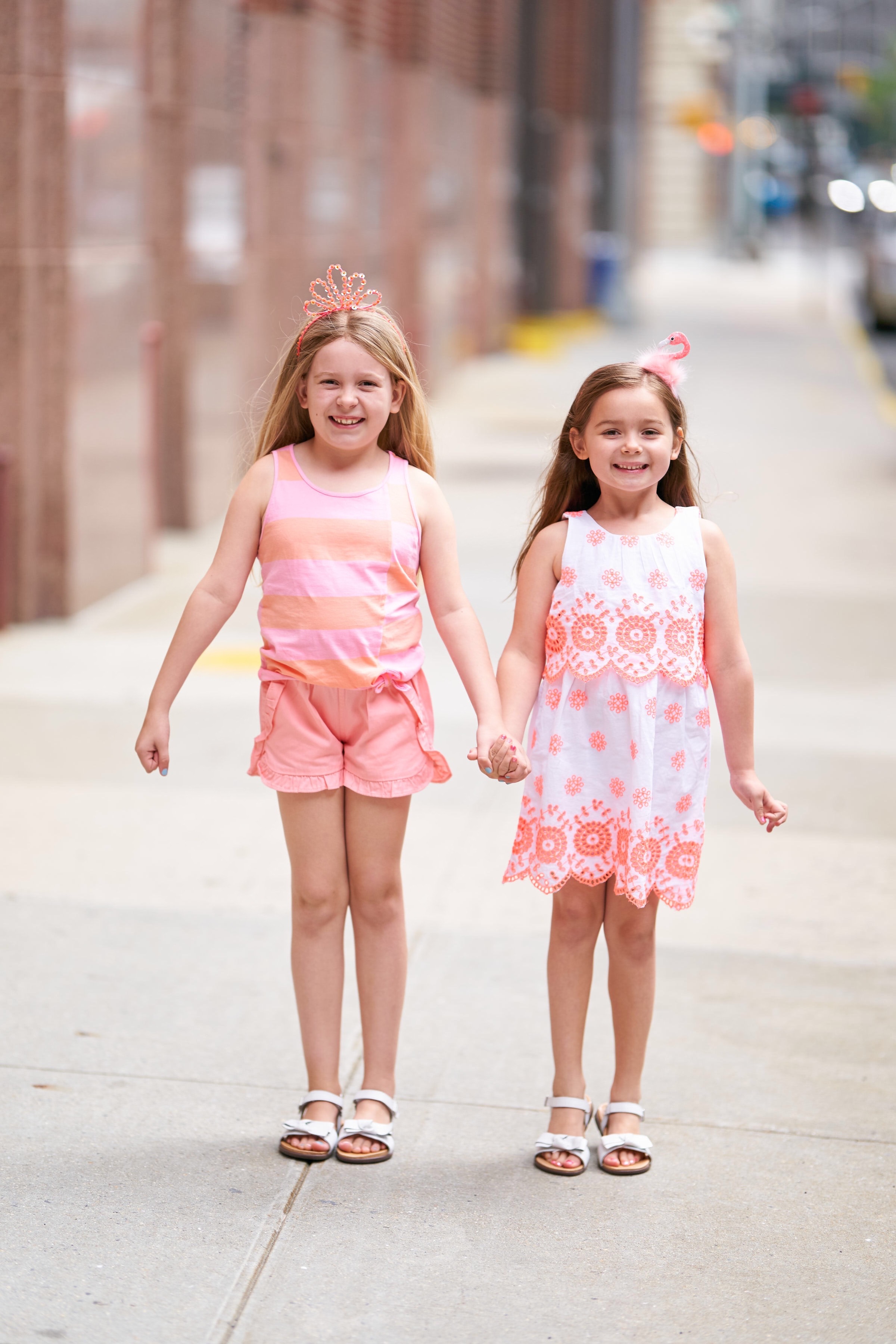 Kids shoes that get 100 percent in style and comfort!
I have to say, the sandals are amazing.  They are made of soft leather, so they are comfortable, and they have a memory foam cushioned footbed.  I cannot tell you how many times I've bought my daughters cute shoes, but within minutes of putting them on, they start complaining that they are rubbing or chafing and just are not comfortable – so they won't wear them.  So frustrating!  But not once since we've got these sandals has there been a single complaint.  The girls LOVE them.  They get 100/100 in both style and comfort.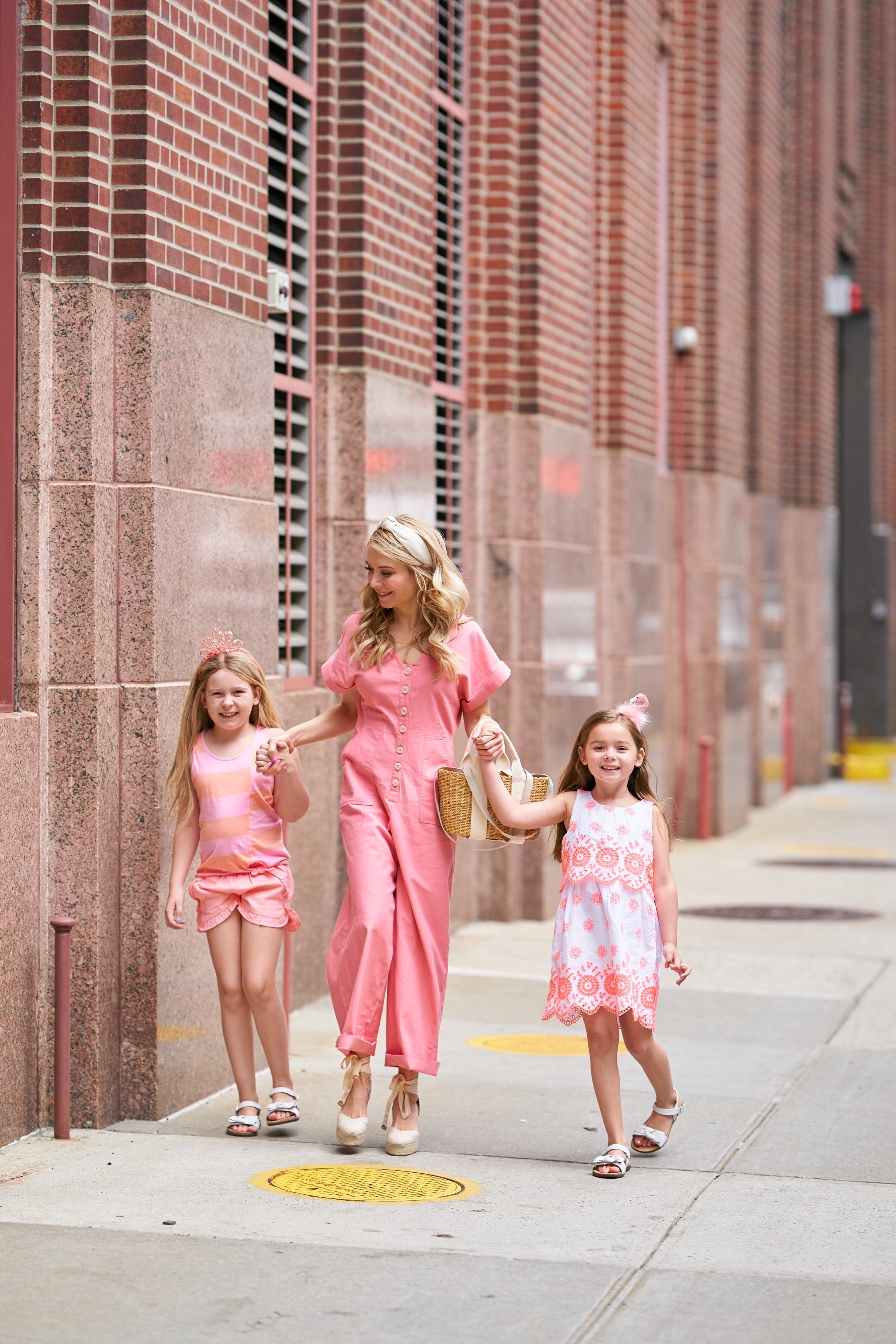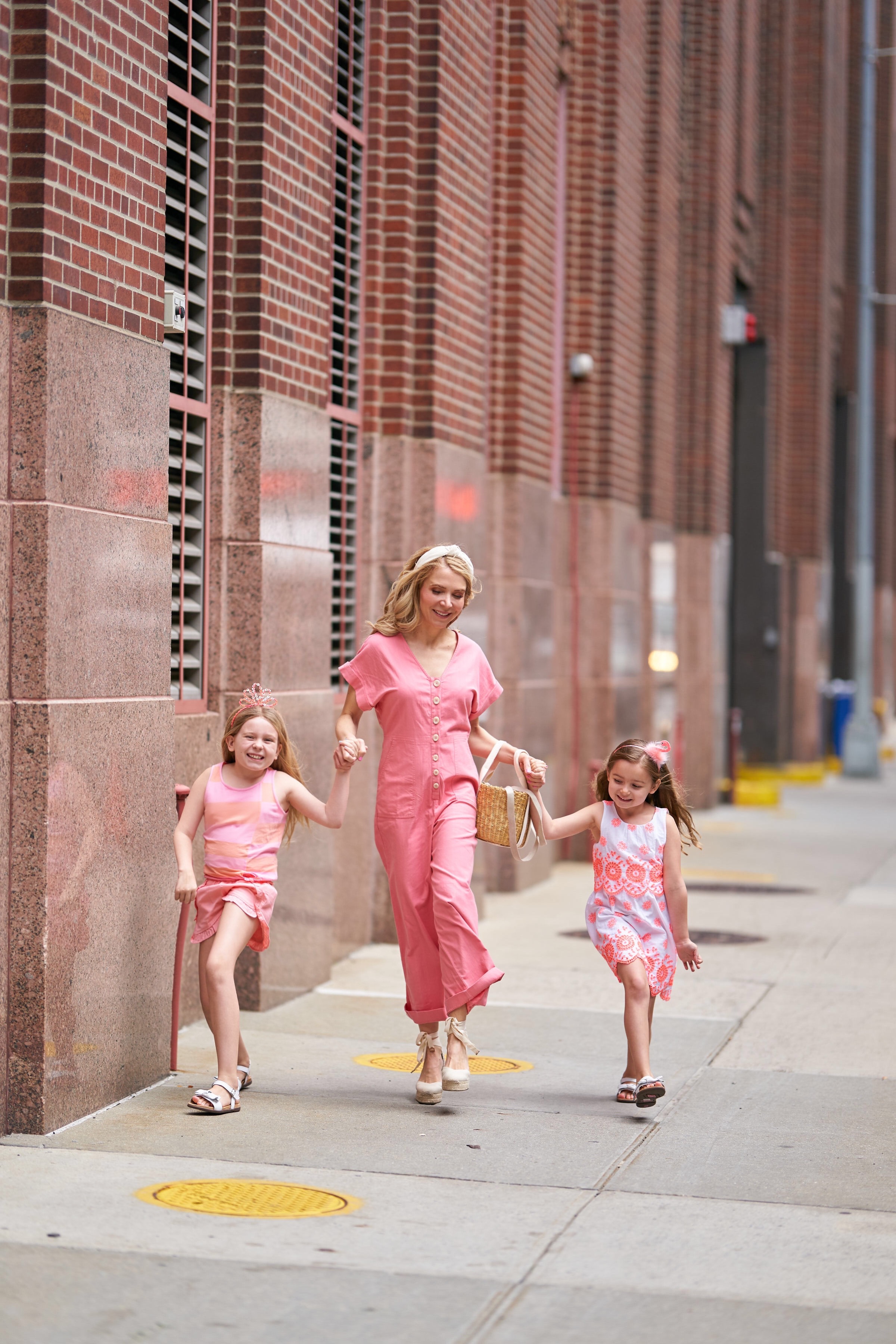 Easy on and off, and adjustable fit!
Something else I really love about these sandals is that even though they look like they fasten with a buckle, they  actually fasten by velcro, both around the ankle and across the top of the foot. So it's a very easy on and off, and you can adjust the fit depending on how wide your child's foot is.  Both of my girls have very narrow feet so the fact that you can tighten them across the top of the foot makes a huge difference.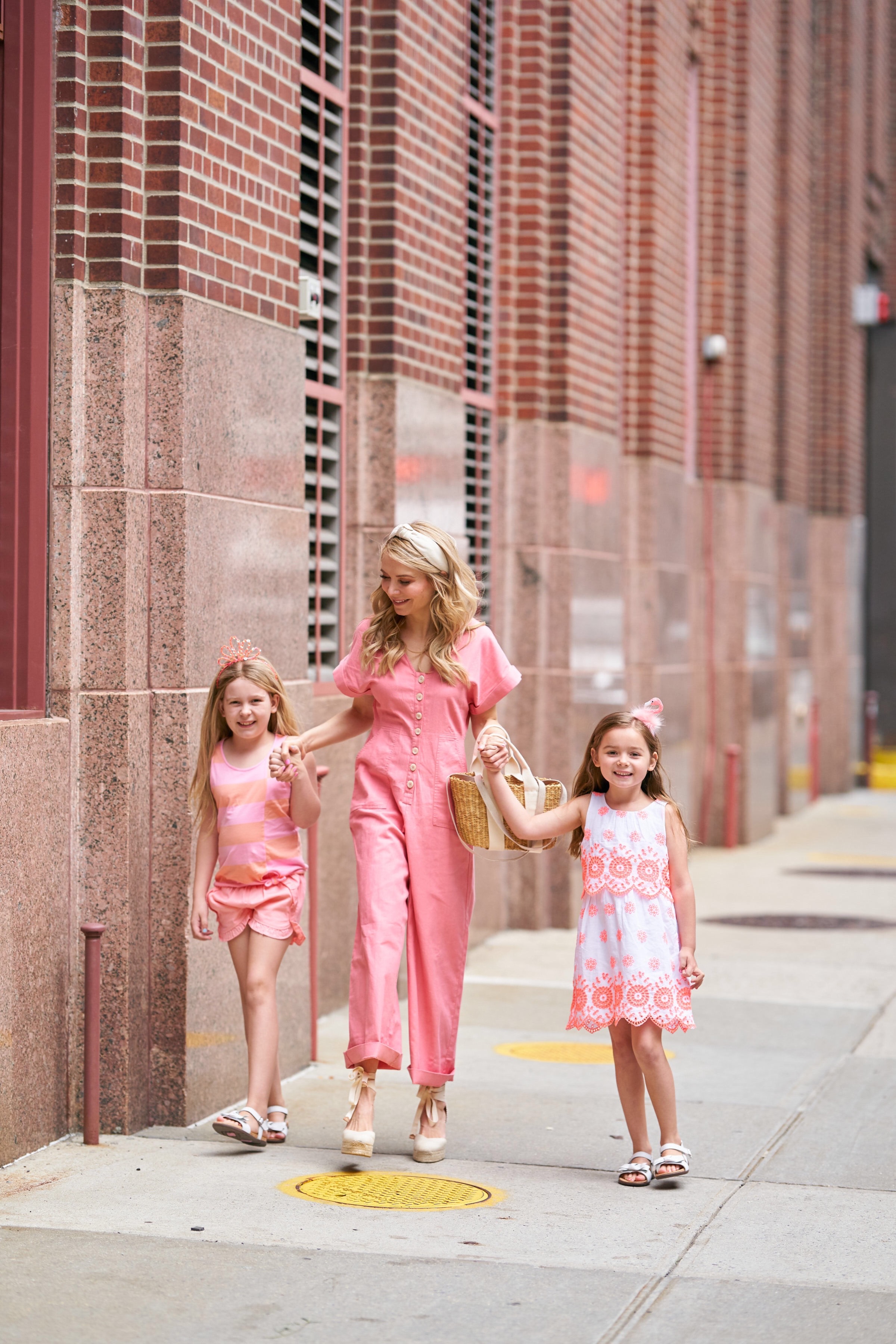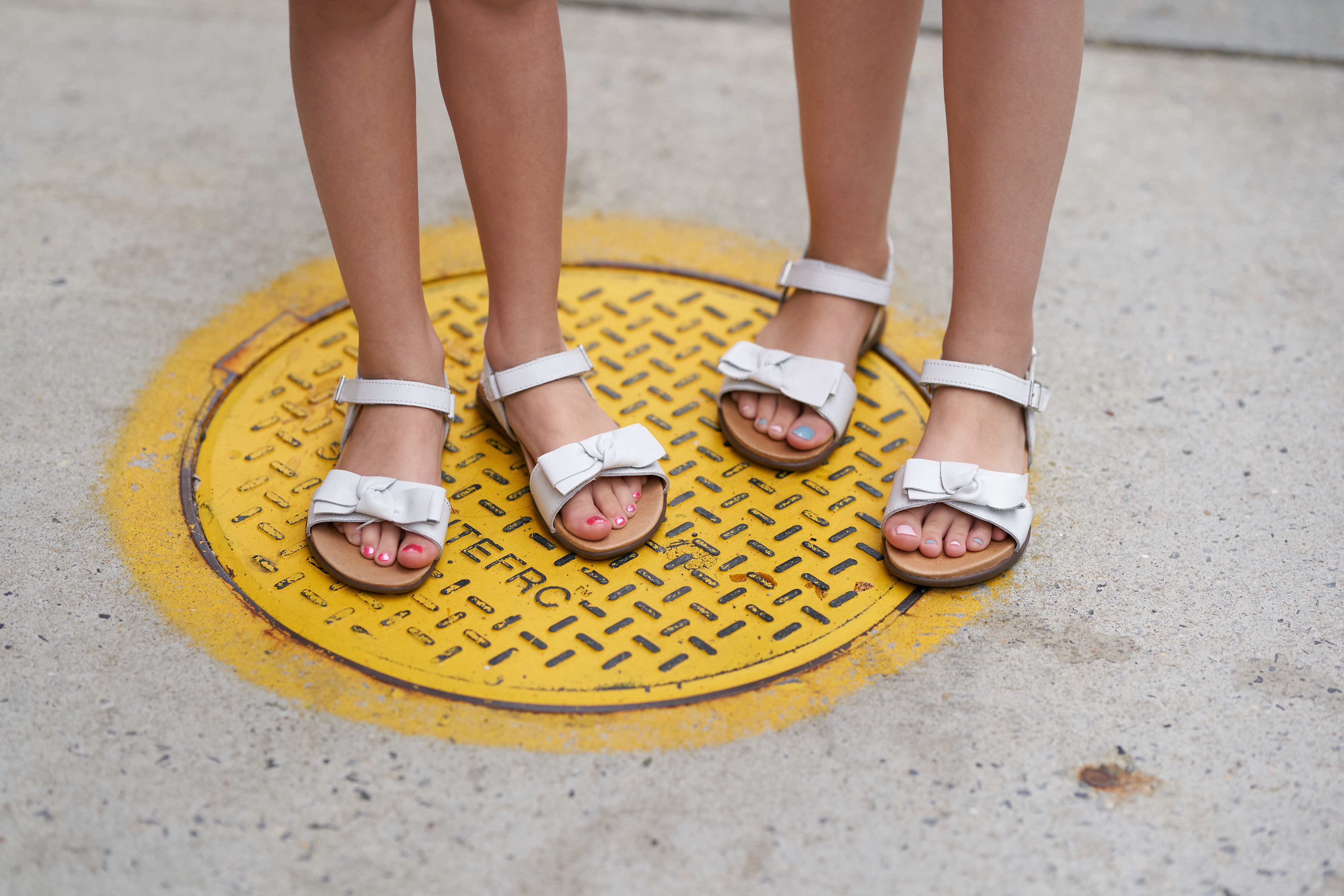 After our experience with these sandals, I am going to shop a lot more on the Stride Rite website.  Their shoes are also carried by Nordstrom and other retailers.
Thanks for stopping by!
xxxxx
Laura
Photos by Mike Kobal