Coat: H&M (stripes sold out, but in solid tweed here) | Beret: Janessa Leone | Boots: Mango | Bag: Chloé | Leather leggings: The Outnet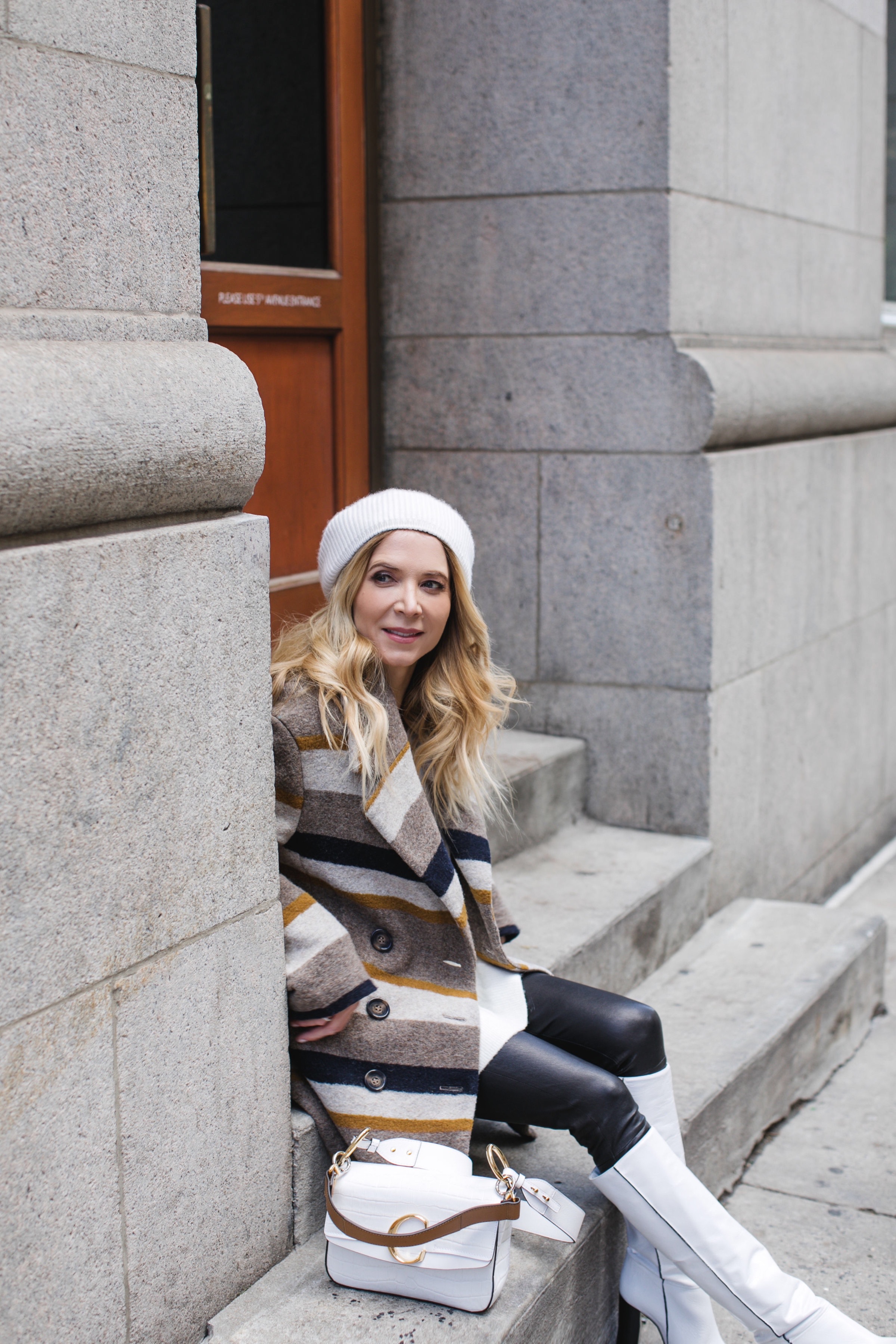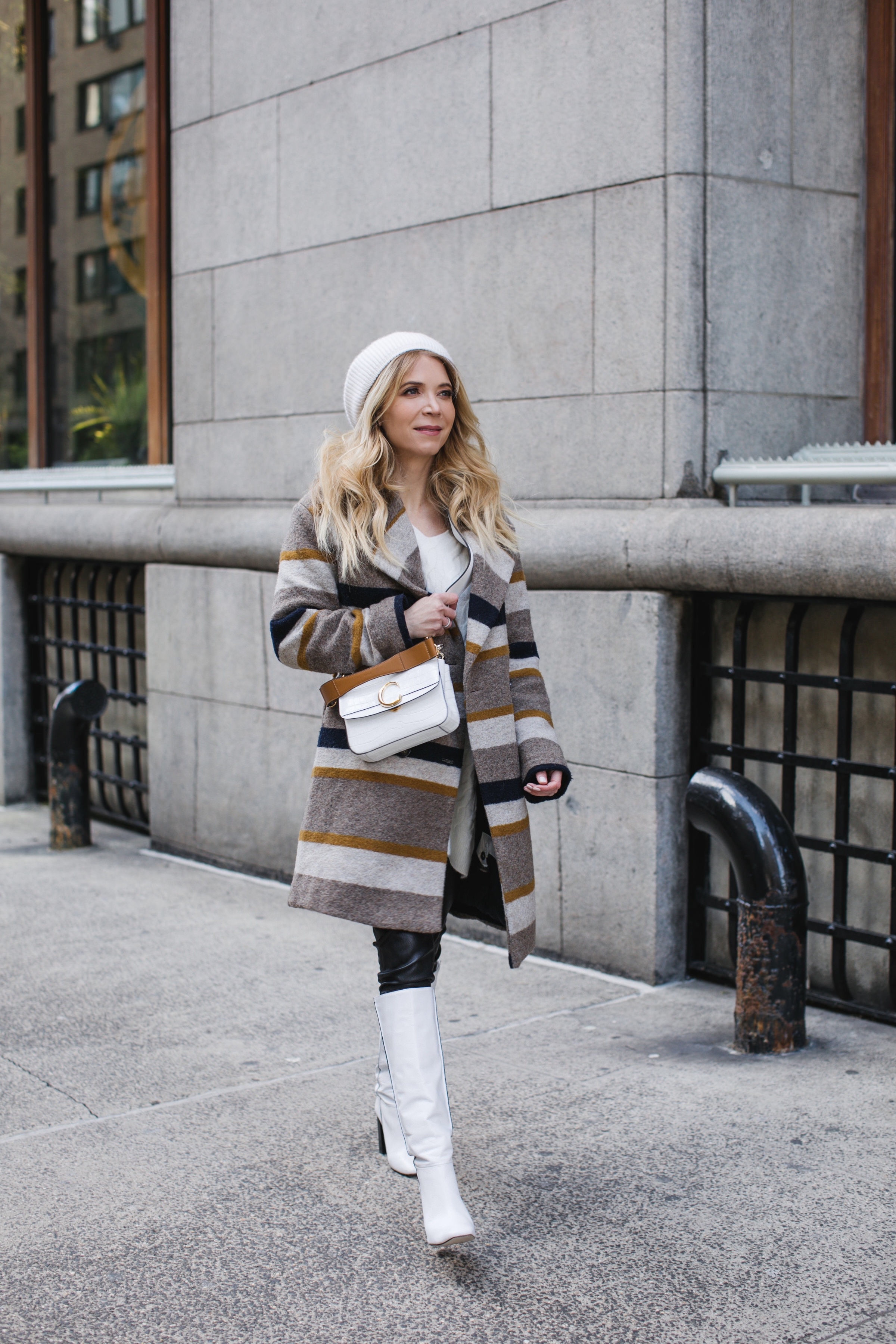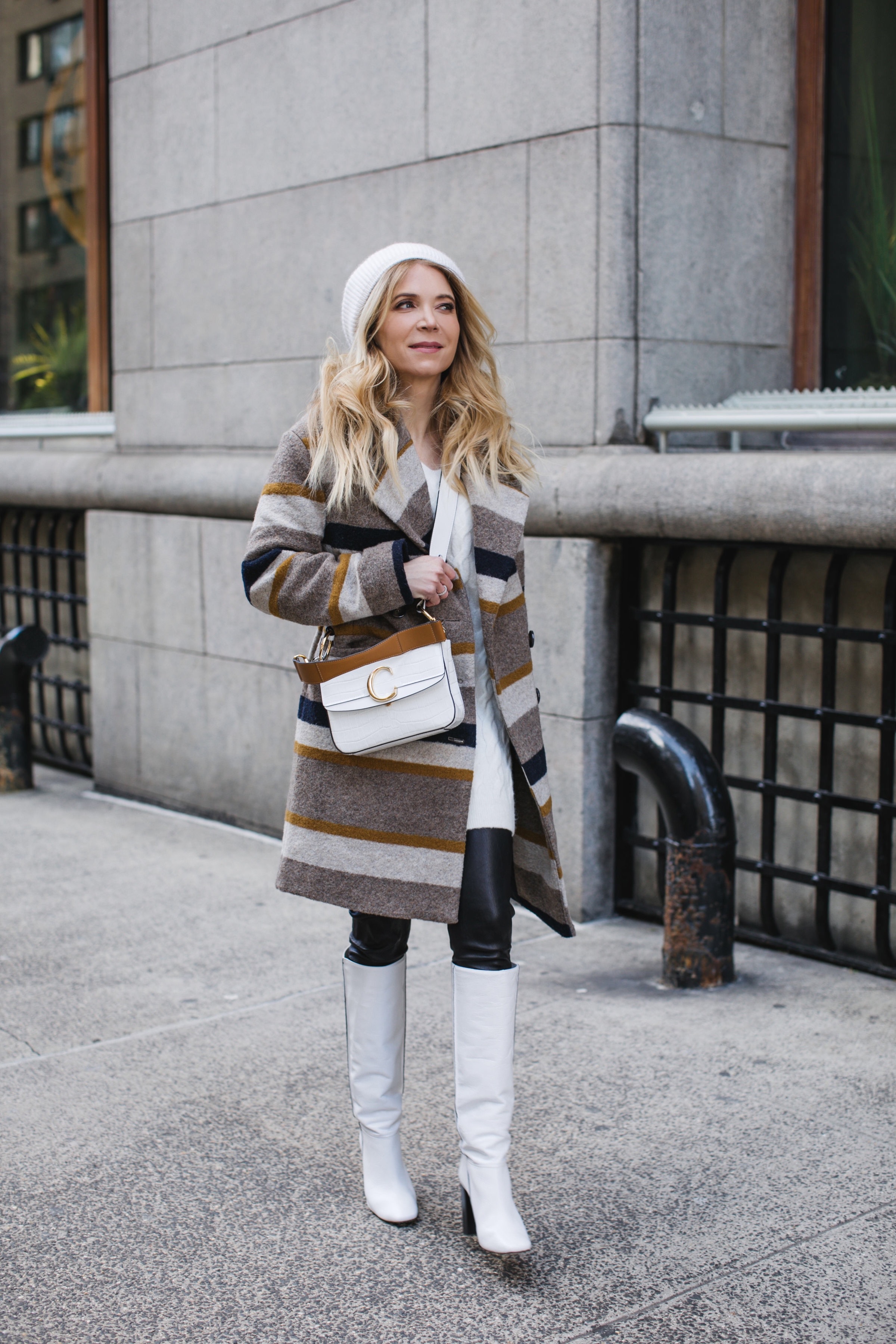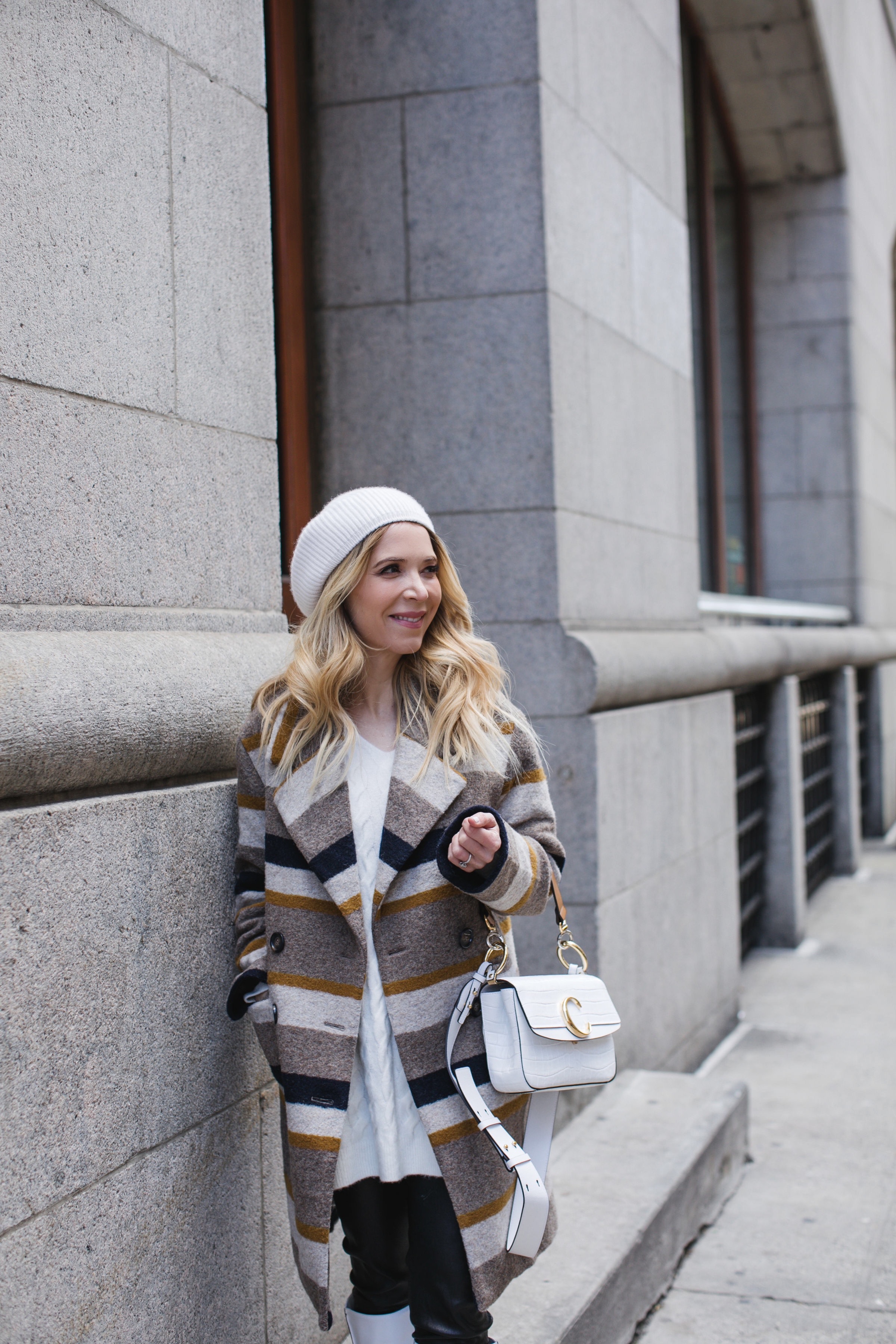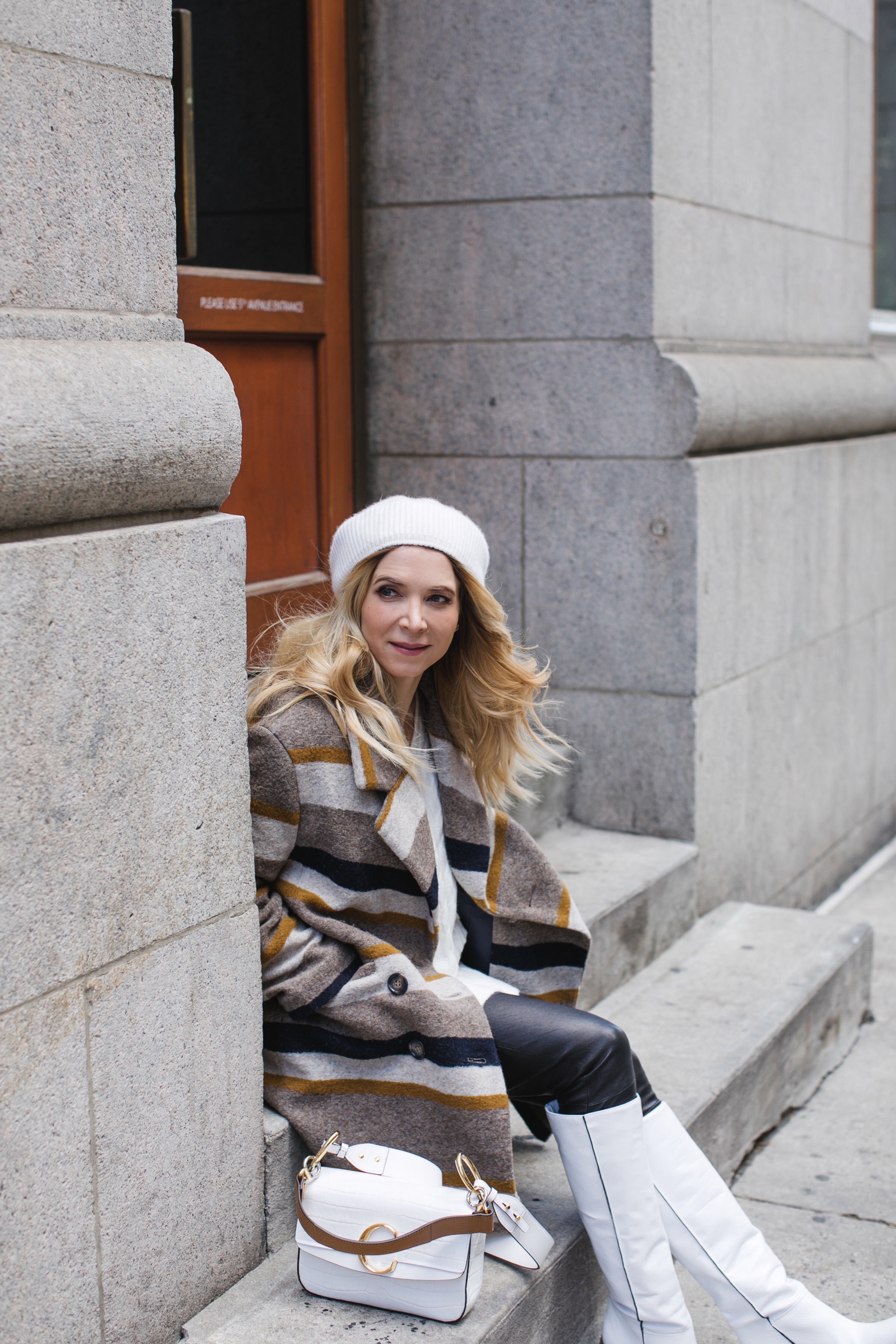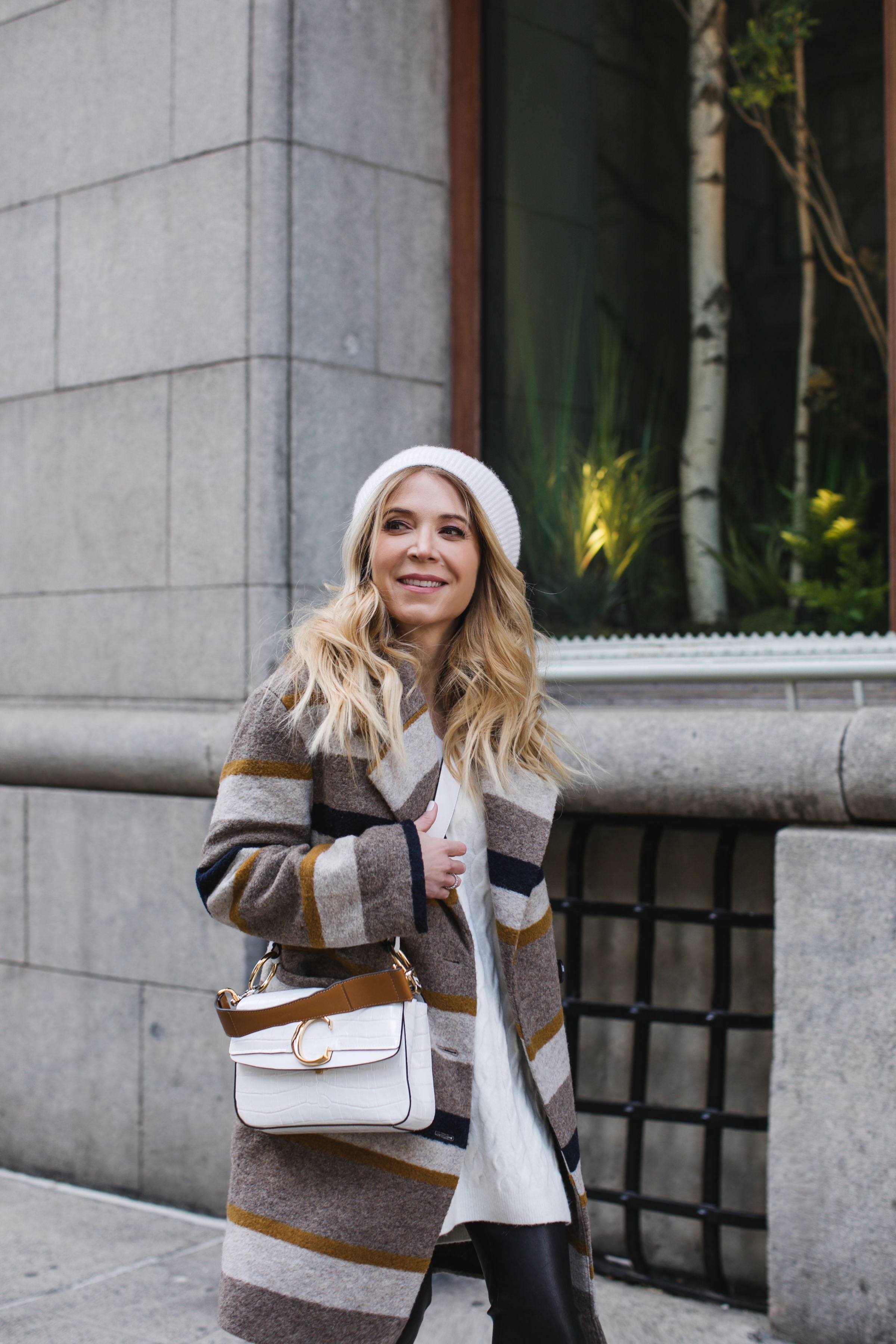 Just a fun OOTD for you all today!  I picked up this striped coat at H&M about a month ago, sadly it seems to be sold out online but the solid color version is still available.  As for the rest of the outfit:  I just got the beret this season and I love it! A fun change from a beanie or a baker boy.  And the leather leggings, I can't recommend them enough – I have had them for years, they are by Iris and Ink from The Outnet.  They are the best!  They are so reasonable for real leather pants, and they keep reissuing them every year under The Outnet's own label Iris and Ink.  If you've never checked out Iris and Ink you should – it is wonderful for basics. And as for the white accessories, there is nothing like a bright pop of white in the middle of February to get you going!  I got these knee high white boots from Mango about 3 weeks ago.  I absolutely adore them.  I have lots of white ankle boots, even a mid-calf white boot, so I figured why not go whole hog and get some white knee high ones?  So glad I did!  I wear them under dresses, and over leggings and denim.
Hope everyone has a great weekend!  My husband and 5-year-old daughter are down with the flu.  I just hope my 8-year-old and I do not get it too!  Can you imagine a whole family sick in bed?  I cannot.  I don't feel 100 percent but I am resisting!
Thanks for reading!
xxxxx
Laura
Photography by Lydia Hudgens
SHOP THE POST