Jacket: Theory | T-Shirt: Zara | Skirt: Zara | Shoes: Tibi | Bag: JW Anderson (old, new season version in white here)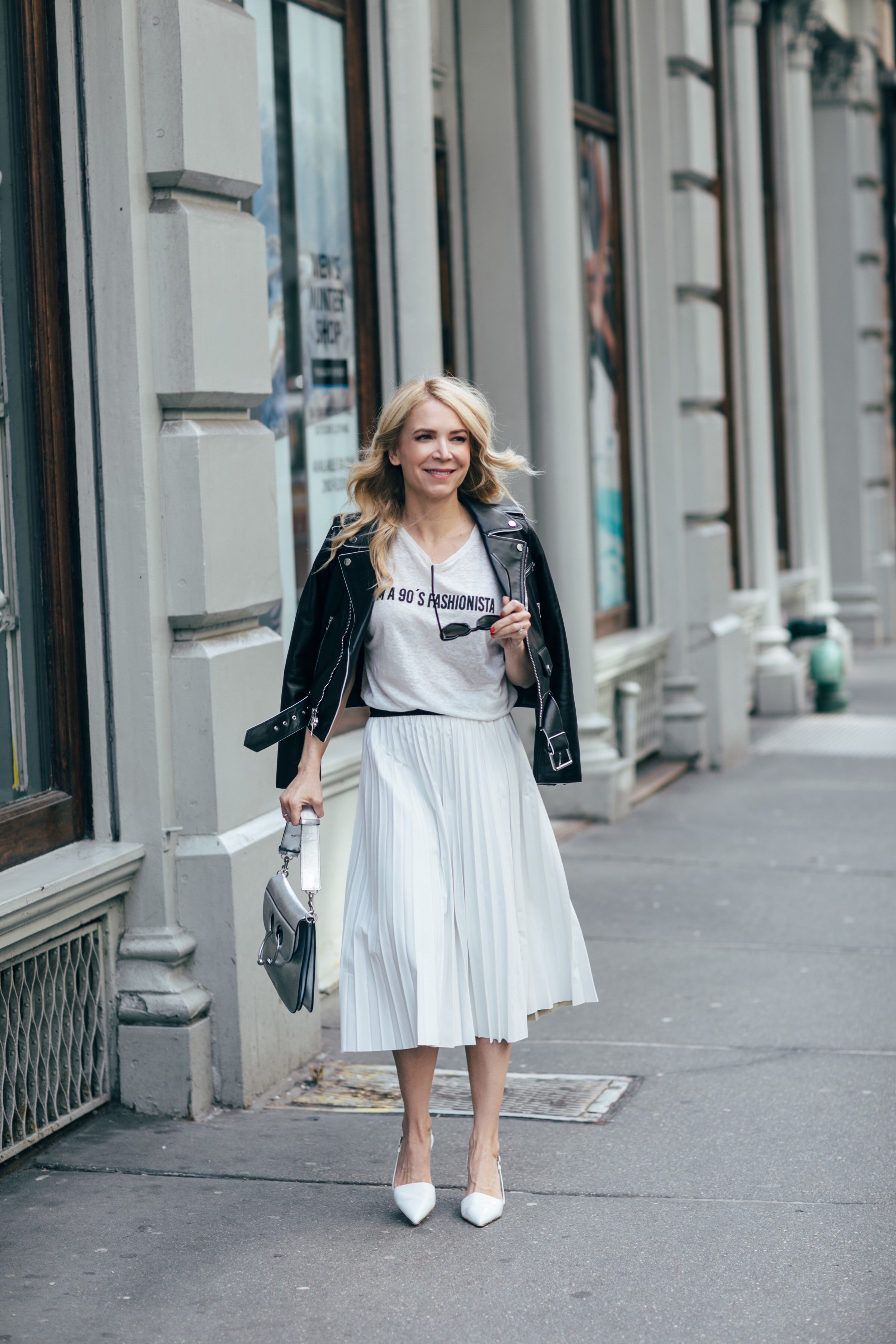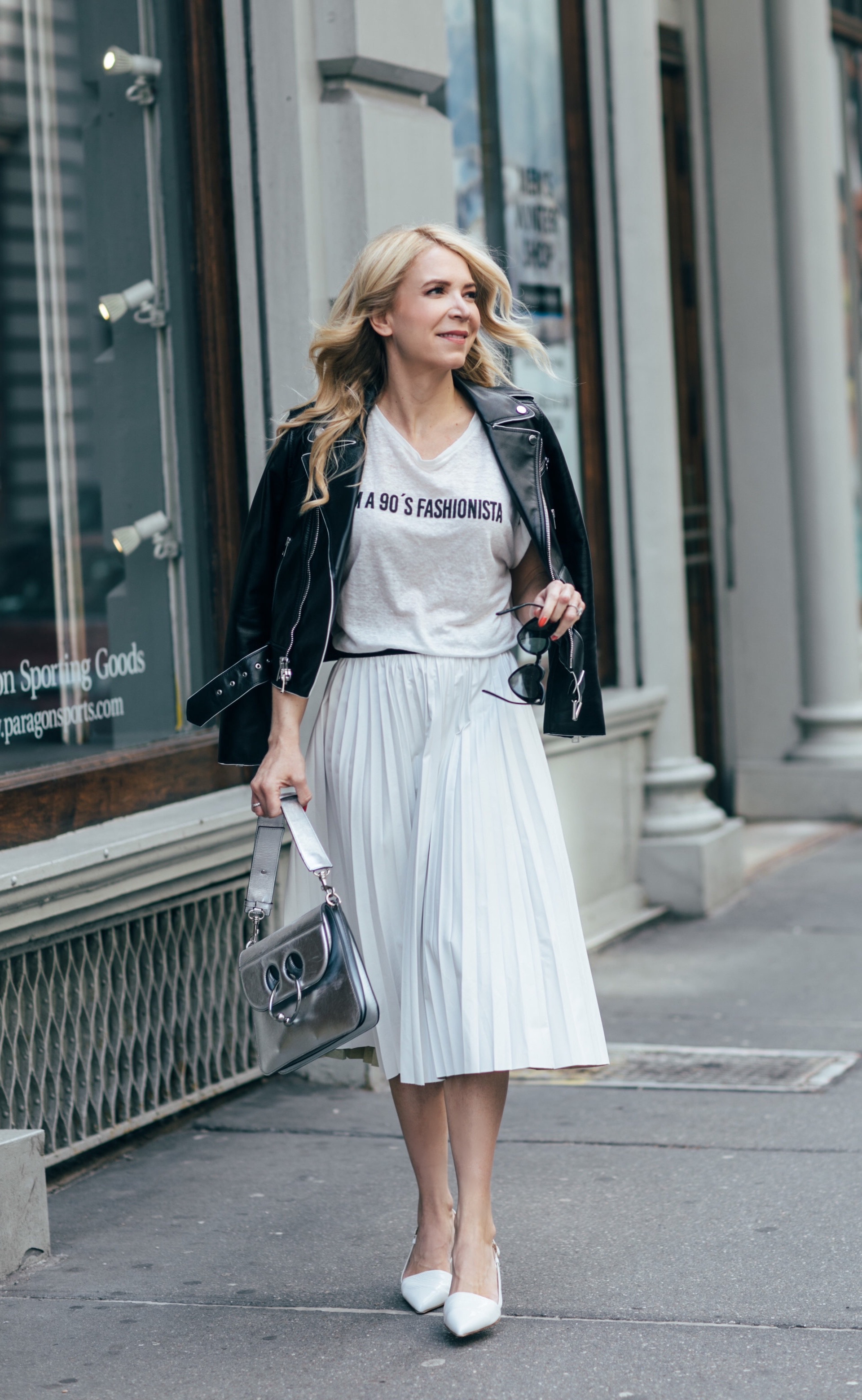 I could not resist this slogan tee when I saw it in Zara the other week.  I am a 90's fashionista the second time around!  I totally remember 90's fashion the first time around.  In my sorority at UC Berkeley in the mid-90s, we used to wear floral scoop neck bodysuits tucked into high waisted Levi's mom jeans, with mules that looked like booties that had the backs cut out (we called them shooties).  We also wore long necklaces with pendants around our necks, and/or black velvet chokers.  We lined our lips in dark maroon liner with light pink lipstick to fill in (now this was a great look haha)!  We tied flannel plaid shirts around our waists.  Oh and when we weren't wearing shooties, we wore converse sneakers.  This was all soooooo stylish!  LOL!  It is funny to see the styles you wore in your late teens/ early 20's coming back around again.  This T-shirt cracked me up and I just had to get it!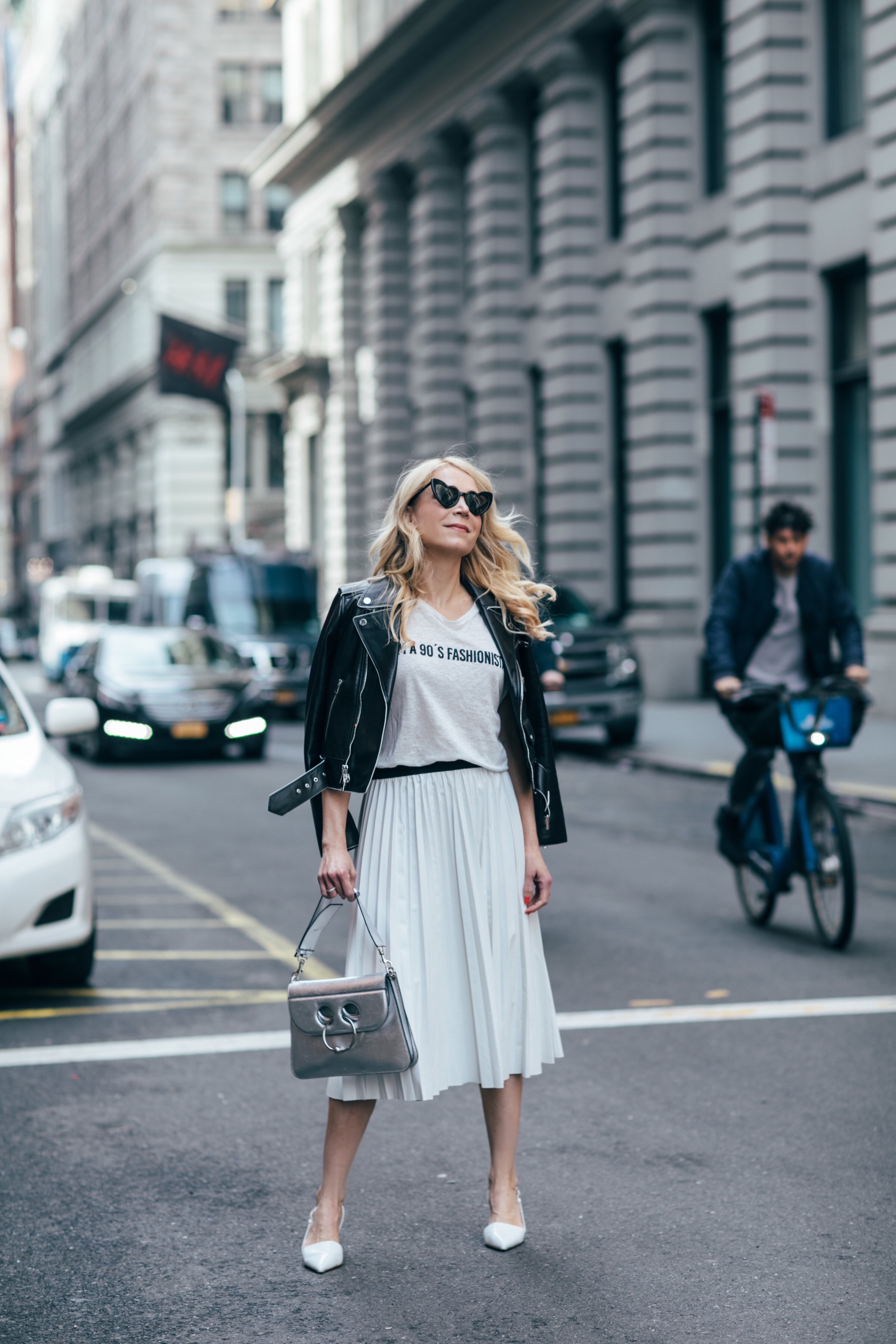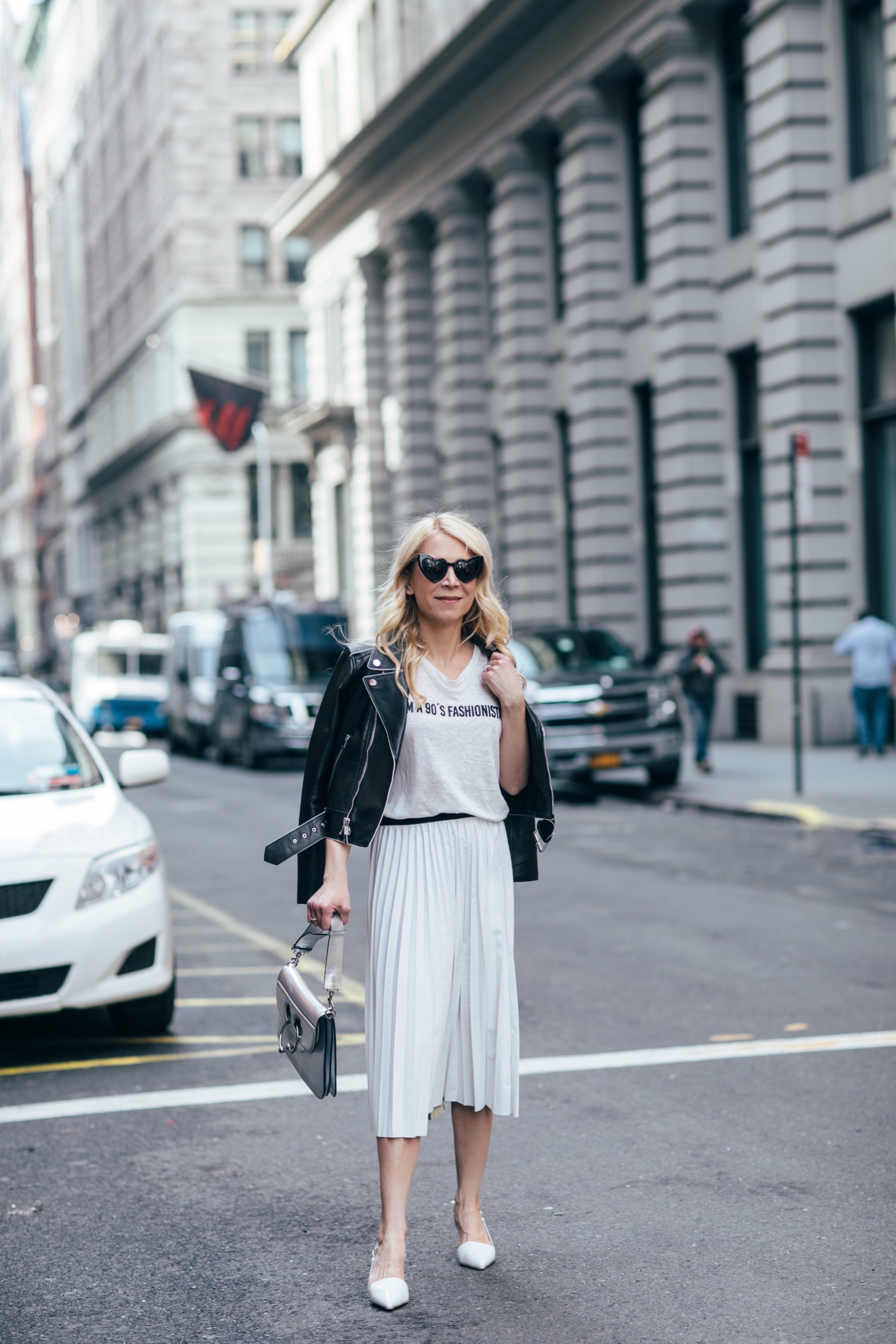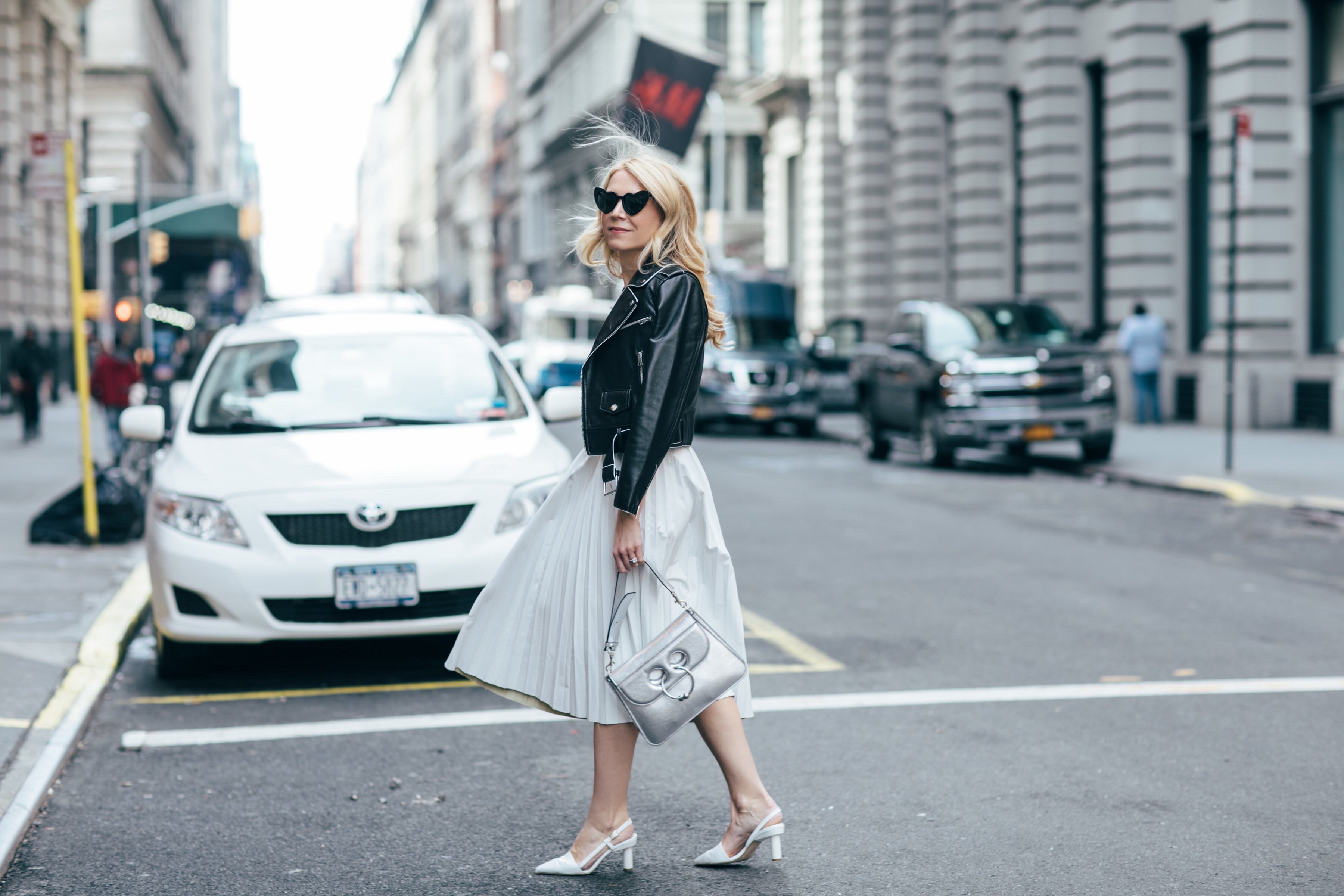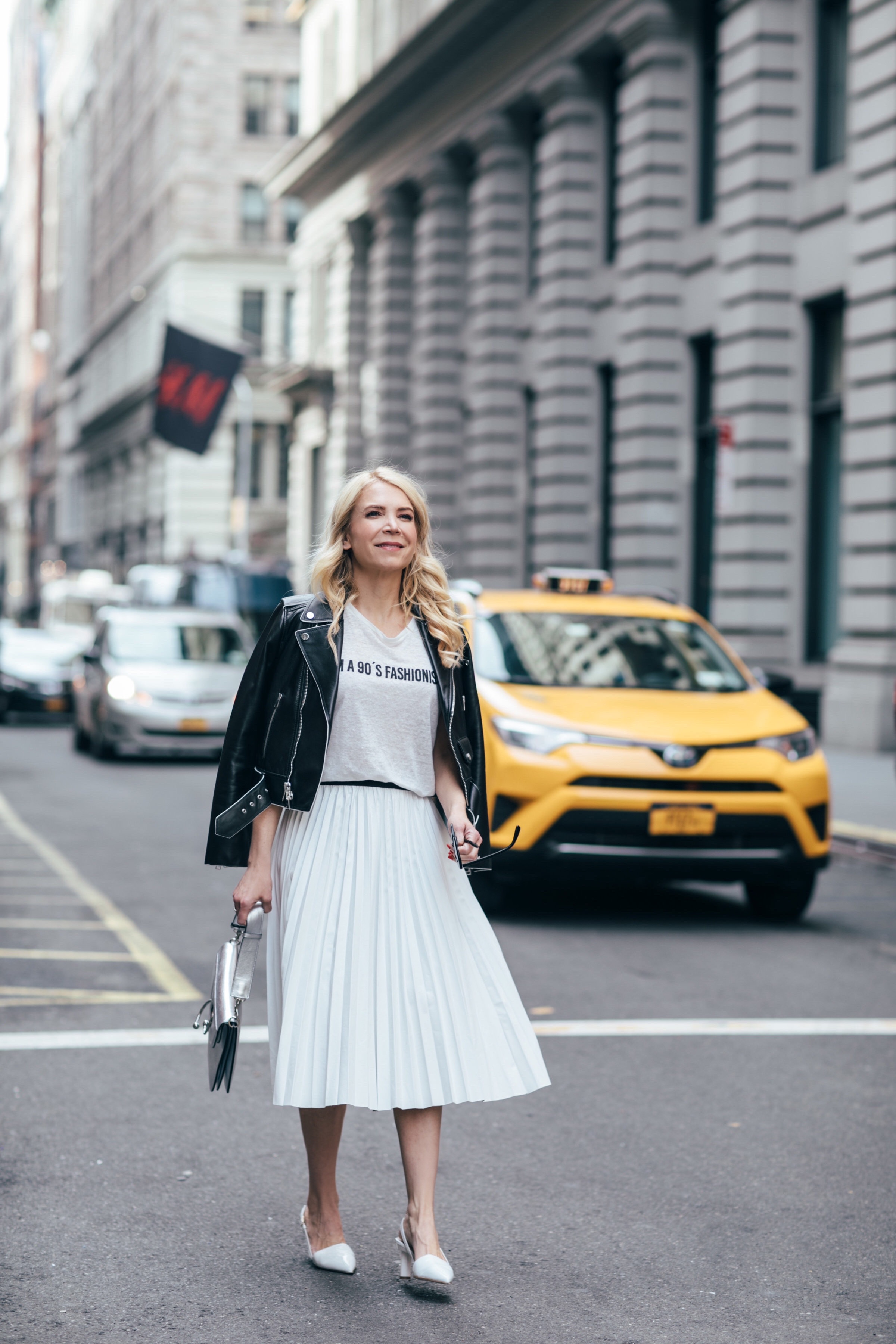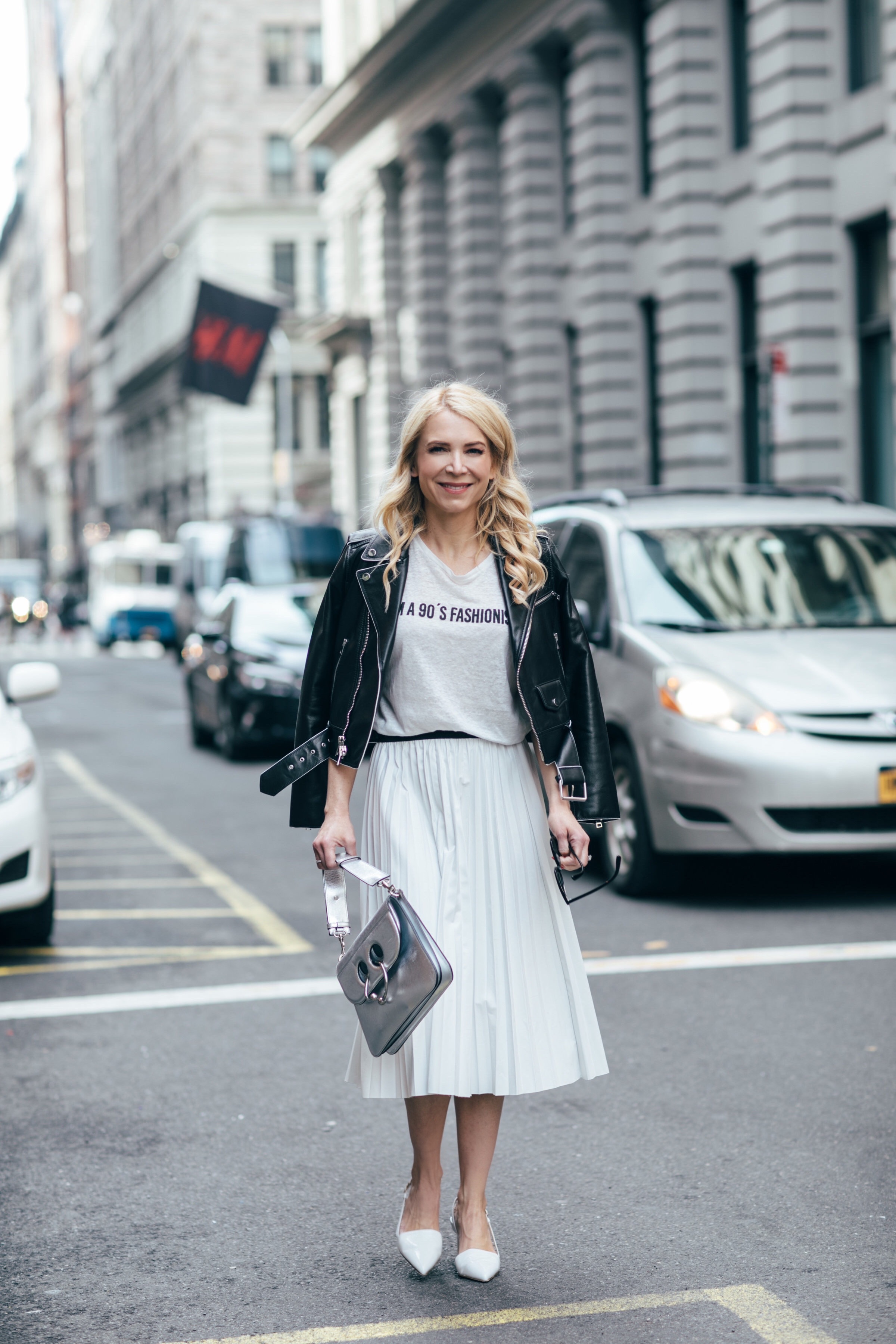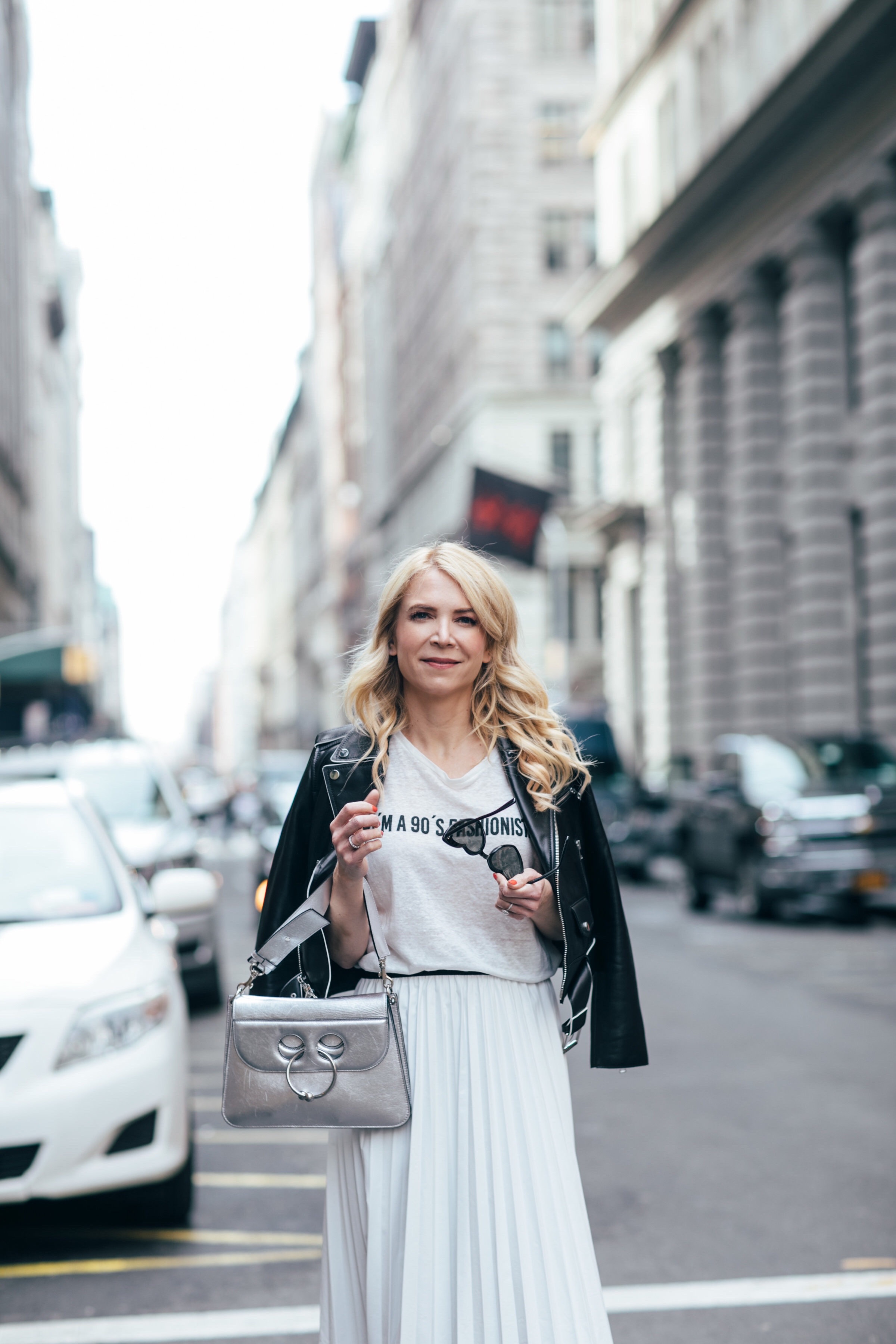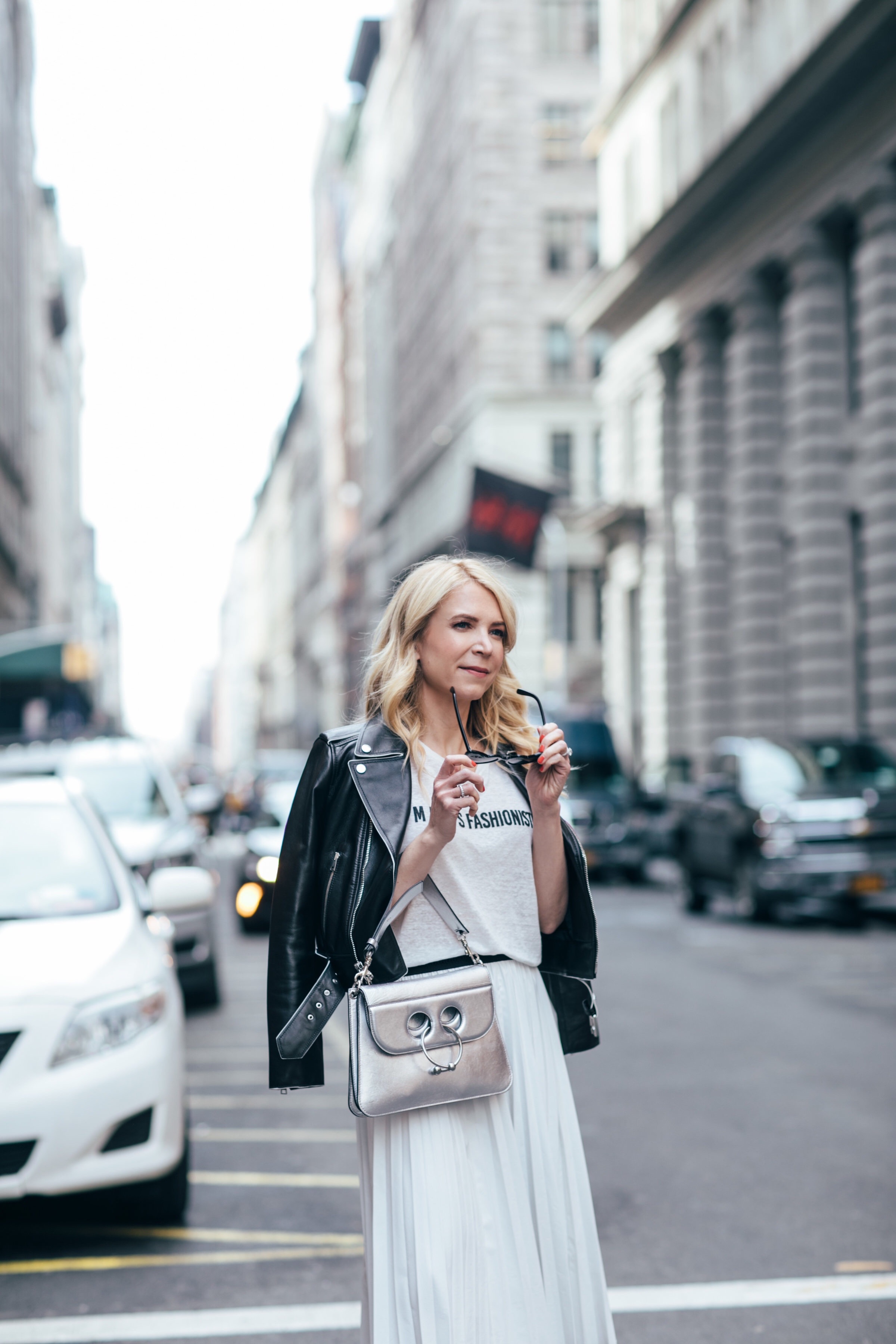 I saw this white pleated faux leather skirt at Zara the same day and decided that it would go perfectly with the T-shirt and I'm quite pleased with how the photos turned out.  This skirt runs really big.  I am wearing the small but I couldn't go back and exchange for the XS because they were already sold out.  Think others probably had the same idea!
Anyway, I hope everyone is having a fabulous Wednesday!  For all you 90's fashionistas out there, I hope you also love seeing the trends coming back through again!
xxxx
Laura
Photos by Lydia Hudgens