On the Moms:  Fair Isle Sweater:  Boden | Leather Skirt:  Boden | Gray Culottes: Boden
On the Girls:  Fair Isle Sweaters: Boden | Tulle Skirts: Boden | Tights: Boden | Boots: Boden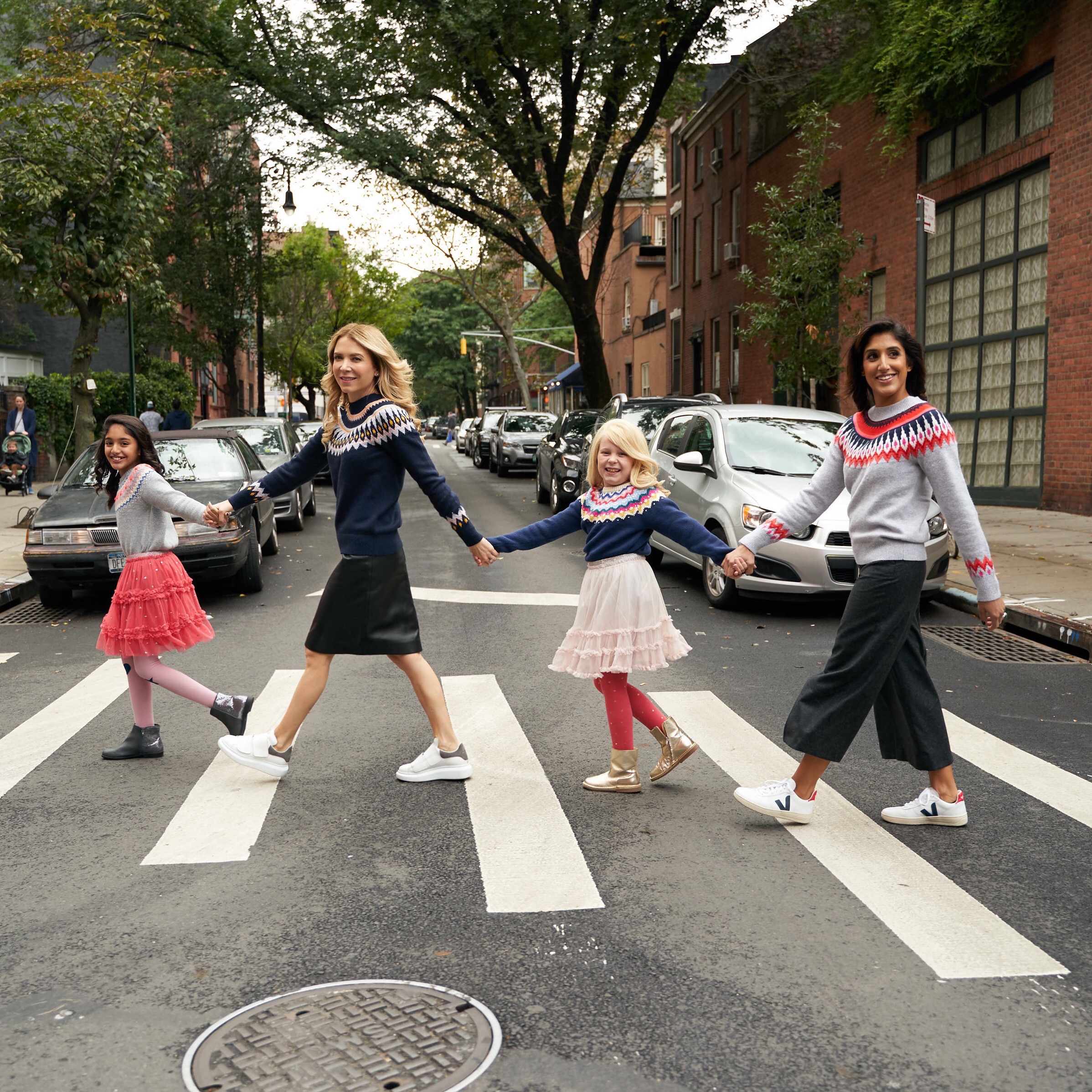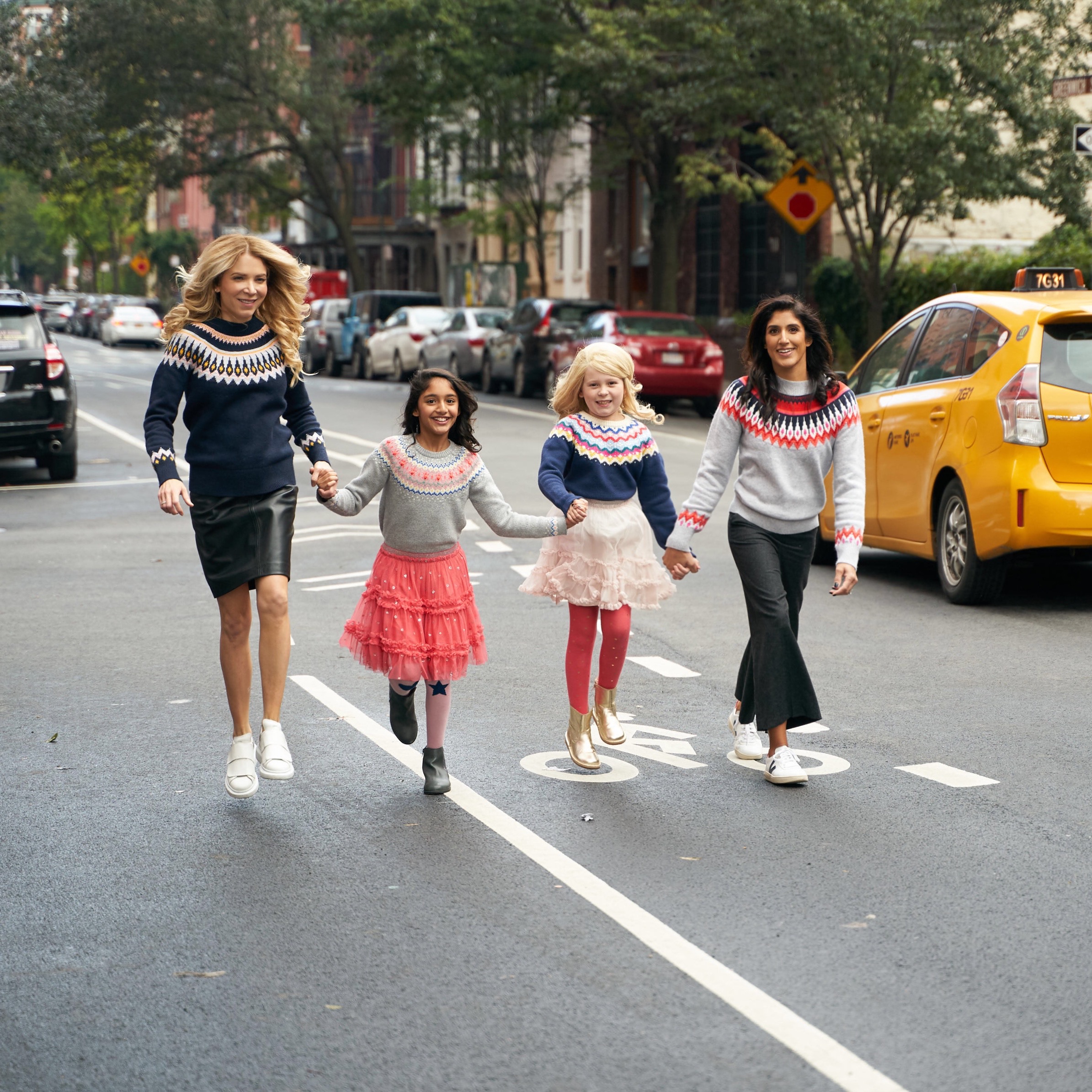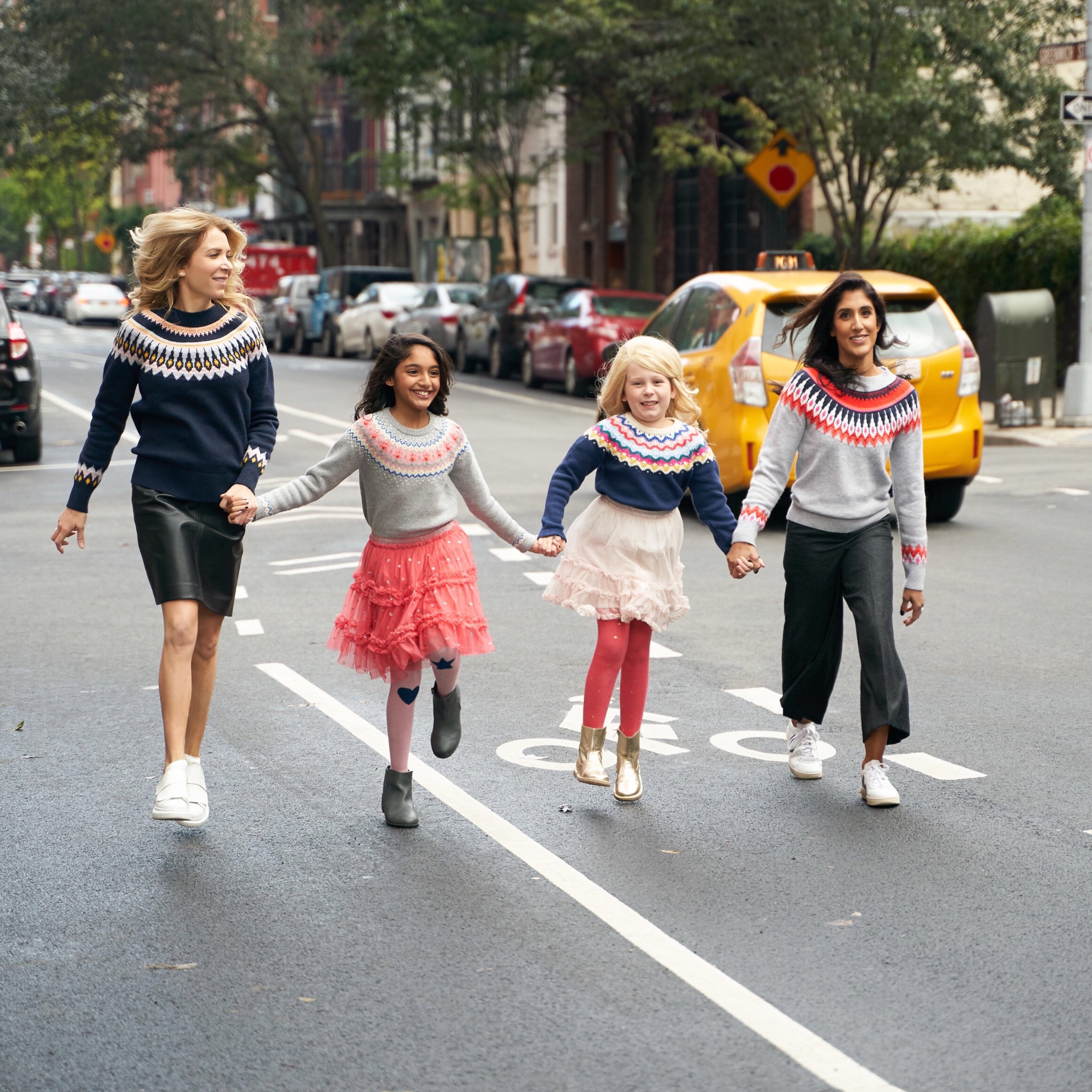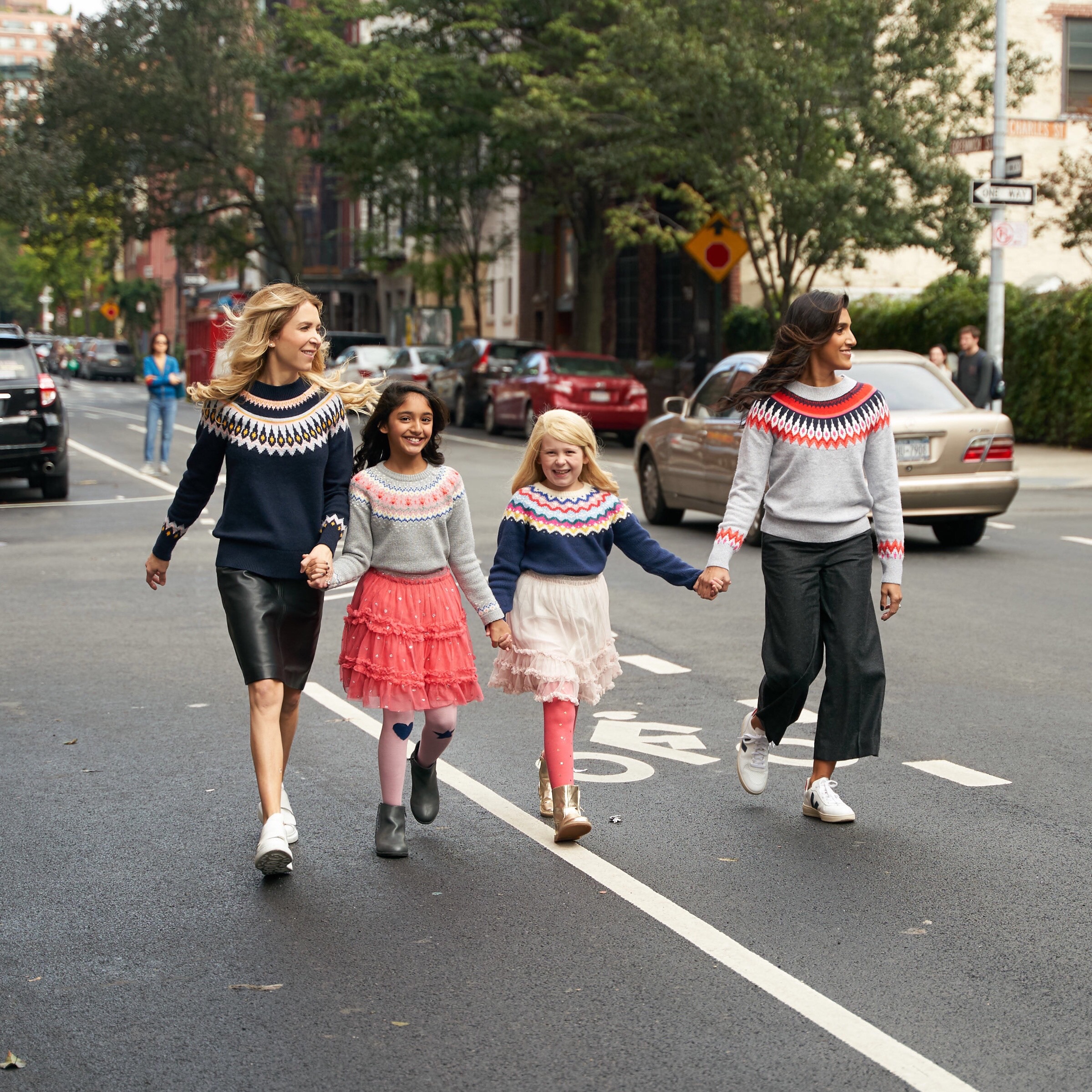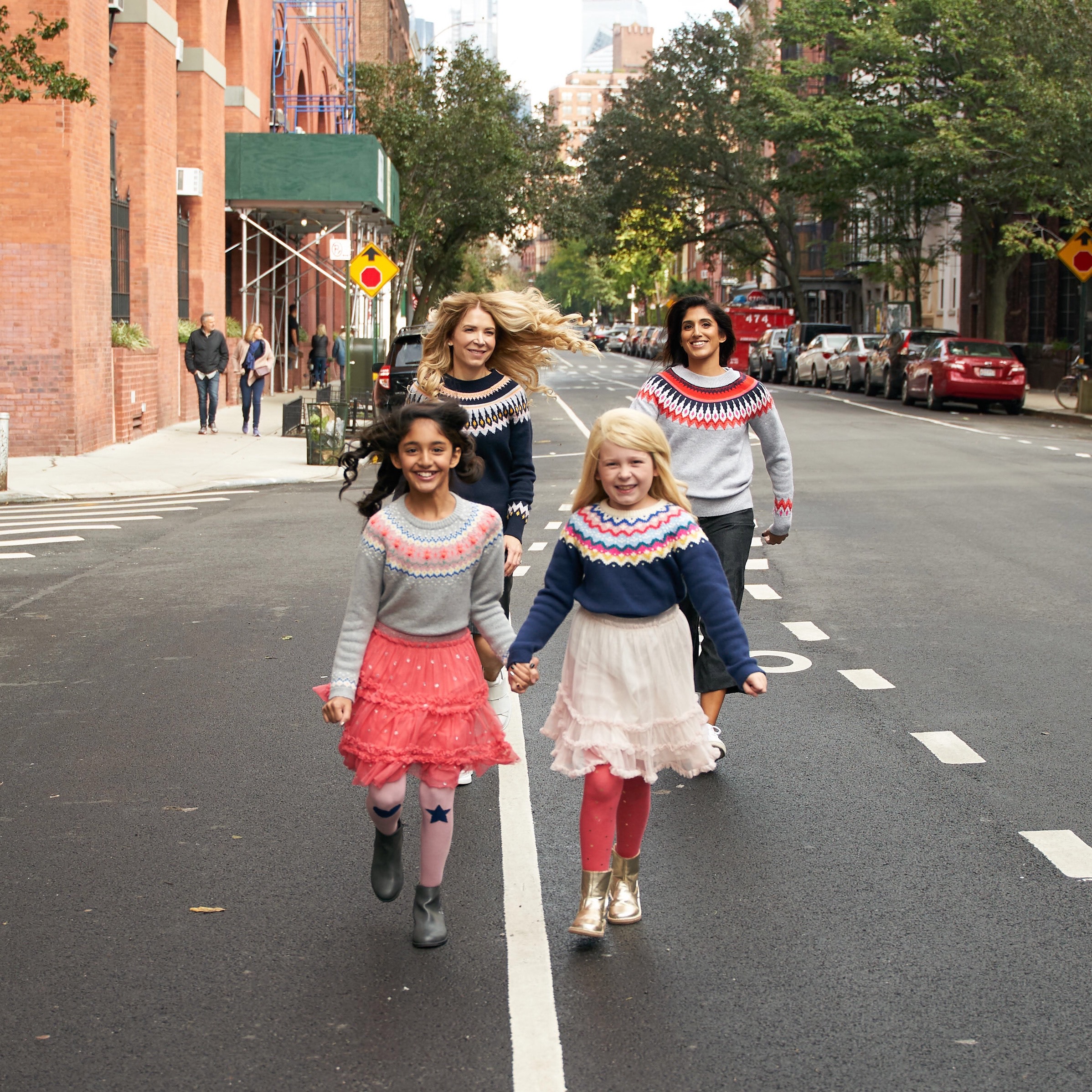 This fall, I have been OBSESSED with fair isle sweaters.  There are several good fair isle knits* out there right now, but when I saw that one of my favorite brands, Boden, has such beautiful ones for BOTH women and little girls, I decided it would be fun to do a mother daughter post featuring them!  And even better, I was able to convince my gorgeous friend Nita, and her daughter Anisa, to model them with me and my daughter, Chloe!  In case you are not familiar with Boden, they are a brand from England from which you can shop for your whole family – they carry amazing clothing for men, women, girls and boys!  I can't really think of many other brands that I like equally for both me and for my daughters!
(**Note:  A "fair isle" knit is made using a traditional knitting technique creating patterns with multiple colors.  It is named after Fair Isle, one of the Shetland islands.  These sweaters typically have the rounded pattern coming out from the collar (like these in the photos) but sometimes the whole front of the sweater will be knit in a pattern.  I've always loved them and I was so excited to get the coordinating Boden ones for us to wear.)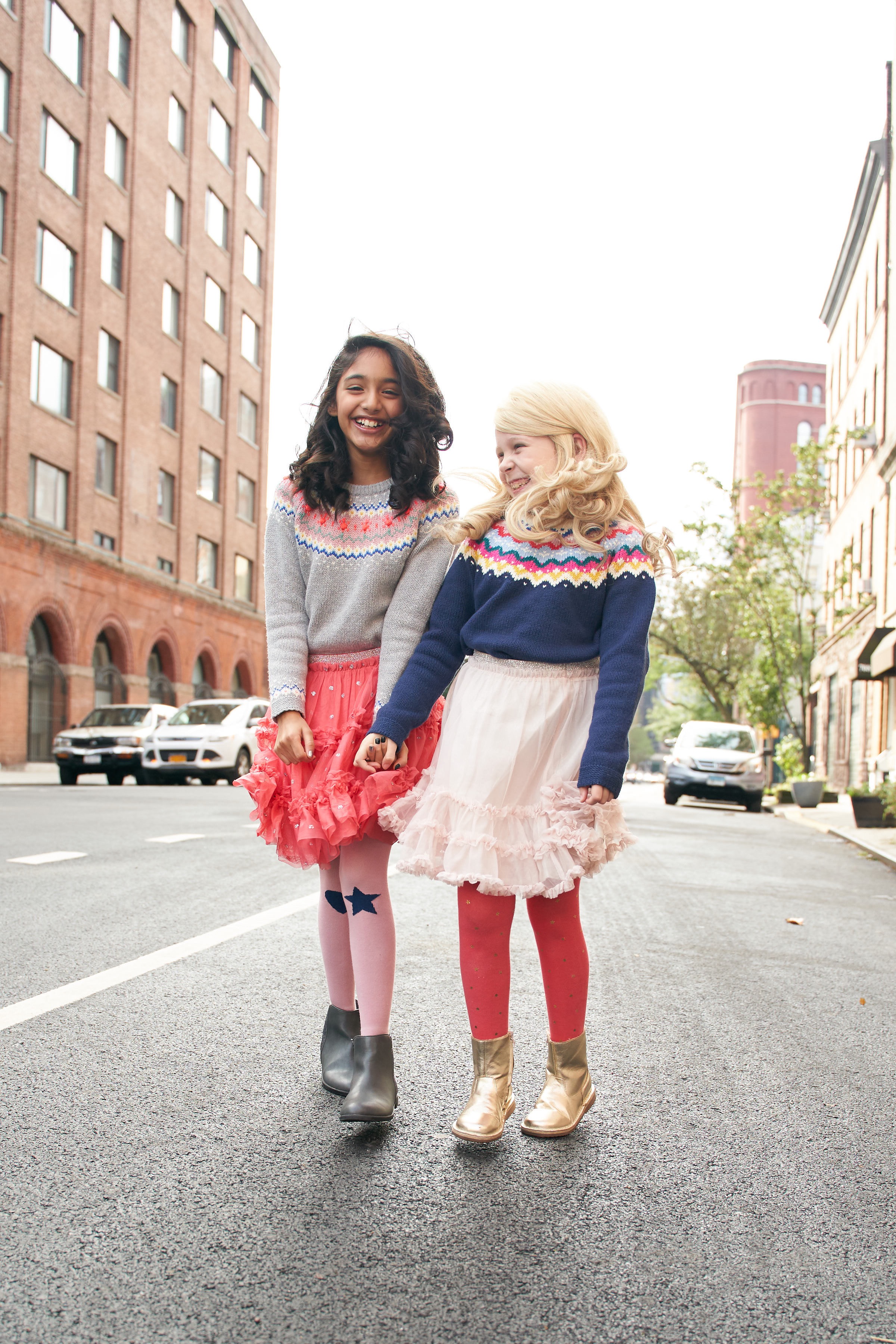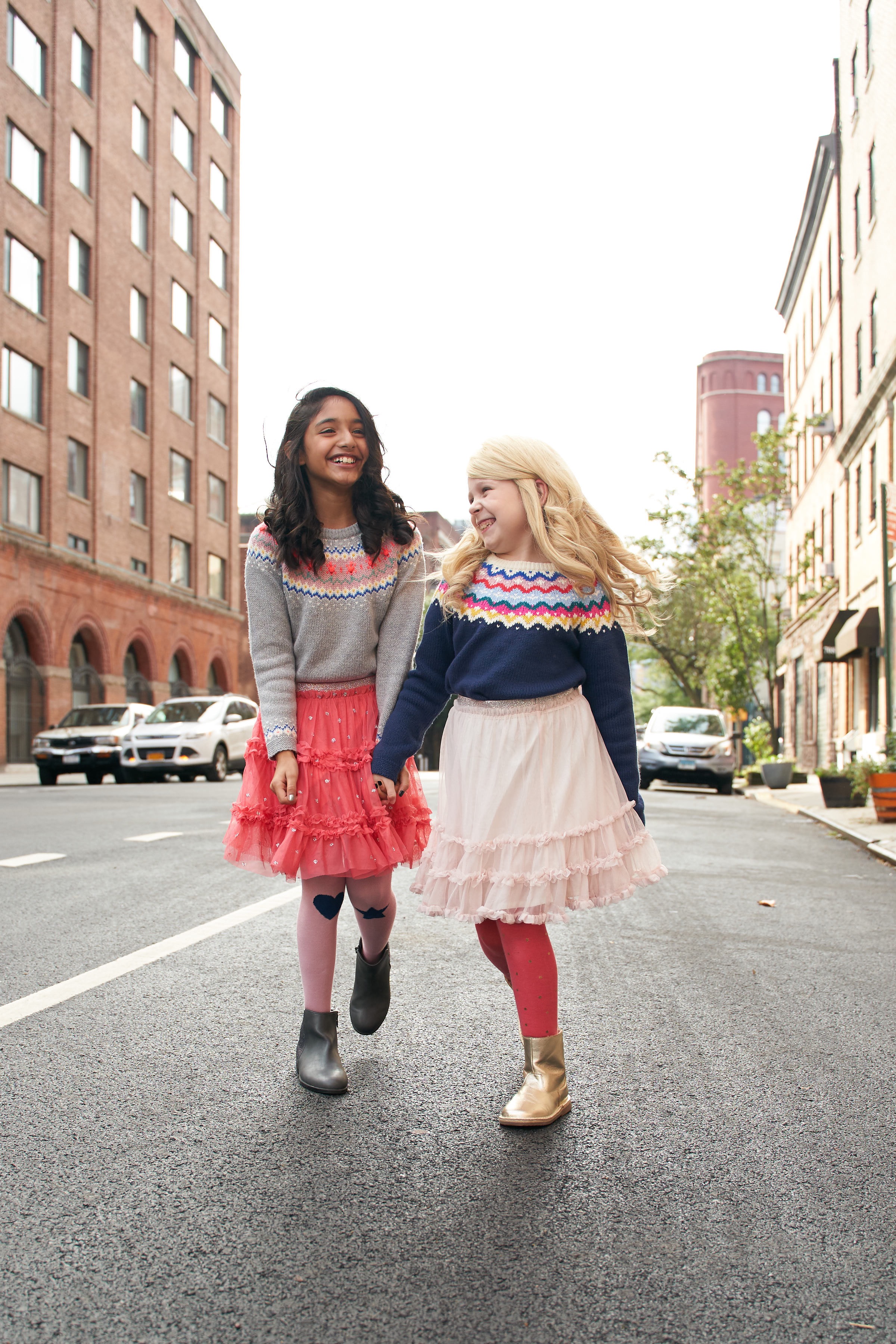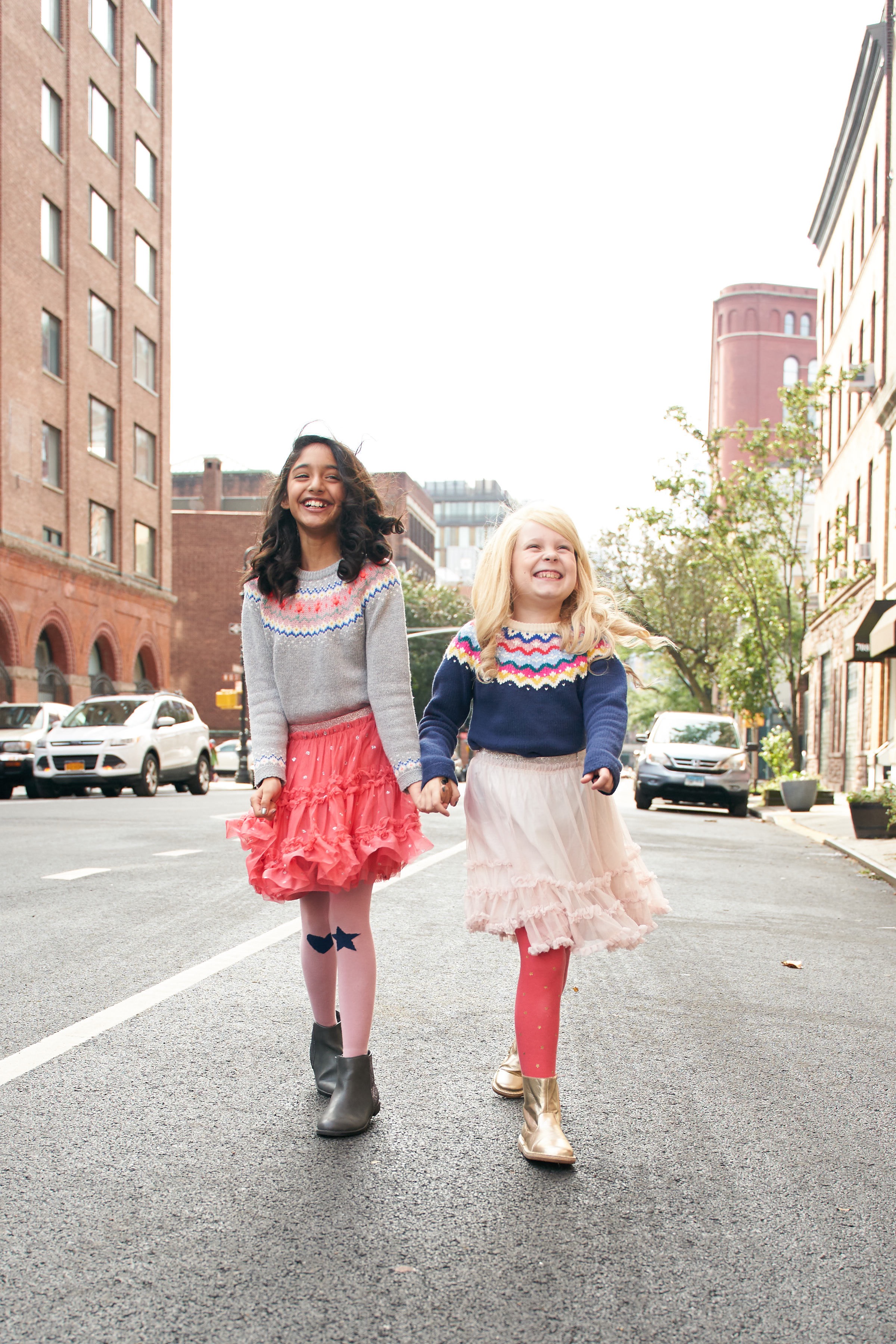 Pure happiness just hanging out together – "BFFs!"  Anisa and Chloe are very close friends in the third grade at their school in the West Village in New York City, where we live.  The girls met on their first day of Kindergarten, now three years ago.  Friends at first sight, Chloe came home talking constantly about "Anisa".  Which was so funny, because when I later met Anisa's mom, Nita, we also clicked and became friends right away.  Let me tell you, it makes having playdates so much more fun when both the daughters AND the mothers are friends!  We do "double playdates" all the time around New York City!
Boden is one of my favorite brands for my daughters.  Ever since they were very small, I have done a big online shop for them at Boden both in fall and in the spring.  It is very easy to shop and mix and match because their collections are pretty much all color coordinated every season.  So if you buy dresses and leggings, skirts, tops and tights, you can create different outfits using all the pieces.  I particularly love Boden tights for girls, especially their footless tights.  You don't have the problem as you do with some tights, bunching around the ankle or falling down around their hips. They stay on really well!  Plus, their colors are so bright and cheerful.  I think it is because English weather can be so dreary, they make their clothes particularly vibrant to offset it!  It works on wintery days in NYC too, not just in London!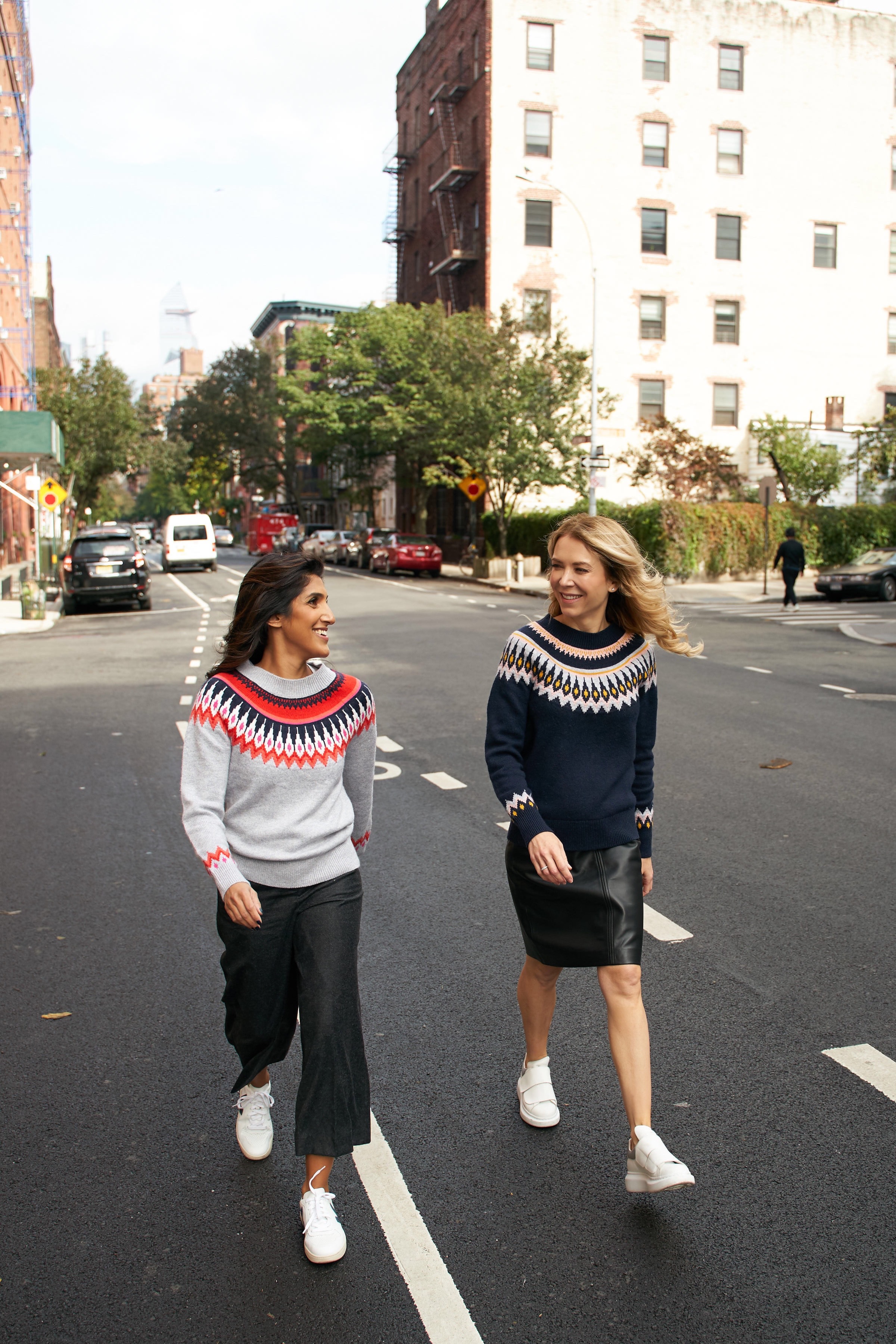 For the "mom" outfits, I am wearing the Boden leather miniskirt and Nita is wearing the grey "British tweed culottes".  I have her same culottes in a checked print and I wear them ALL the time.  I love Boden clothes for women.  They last for years, they are not too trendy and are of great quality.  I think at some point, many years ago, Boden had a reputation for being a bit "mumsy" but those days are definitely over.  Their catalog is absolutely drool-worthy – all the outfits in it I want to buy. And they are very wearable, from their workwear to their denim, to their shoes and coats.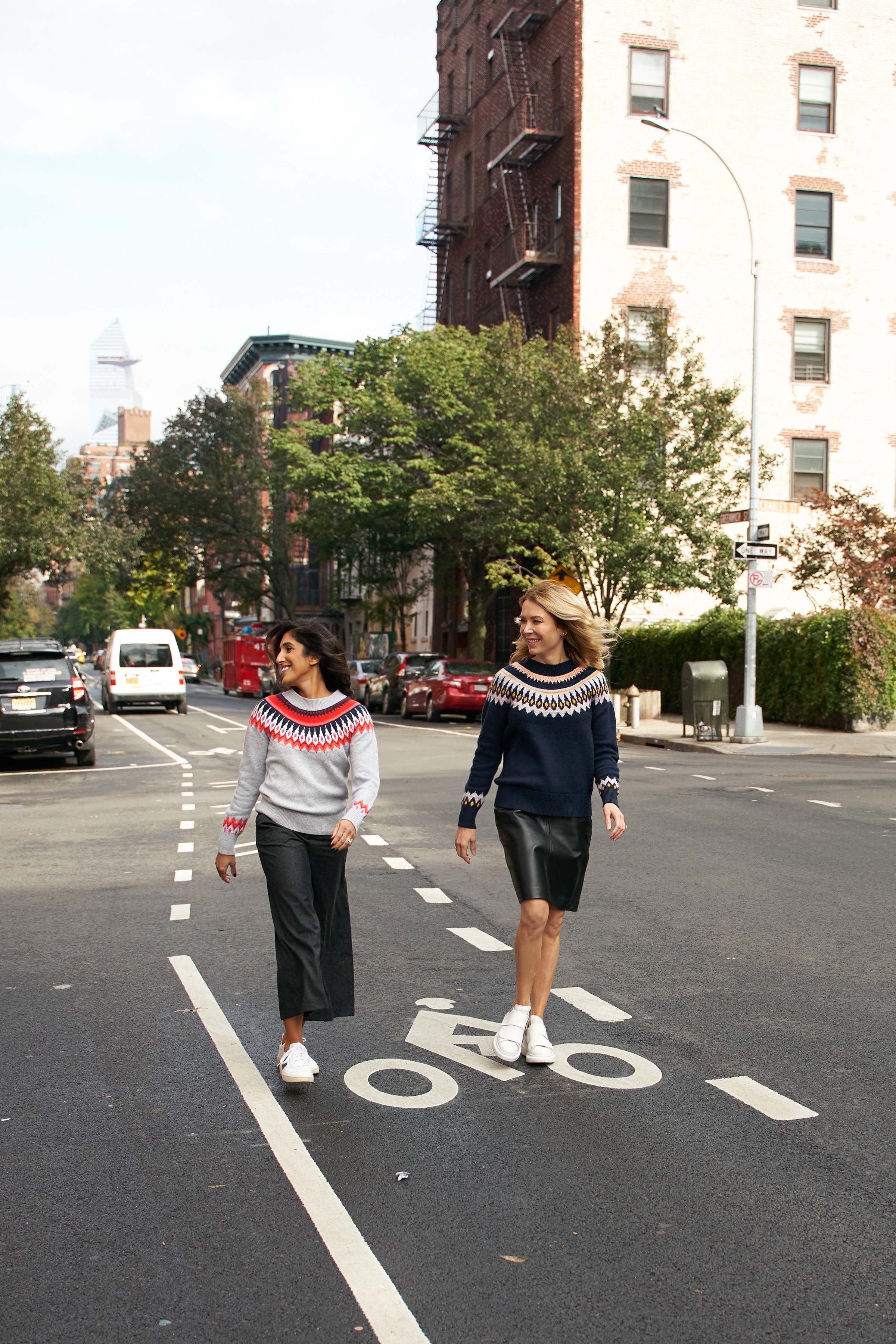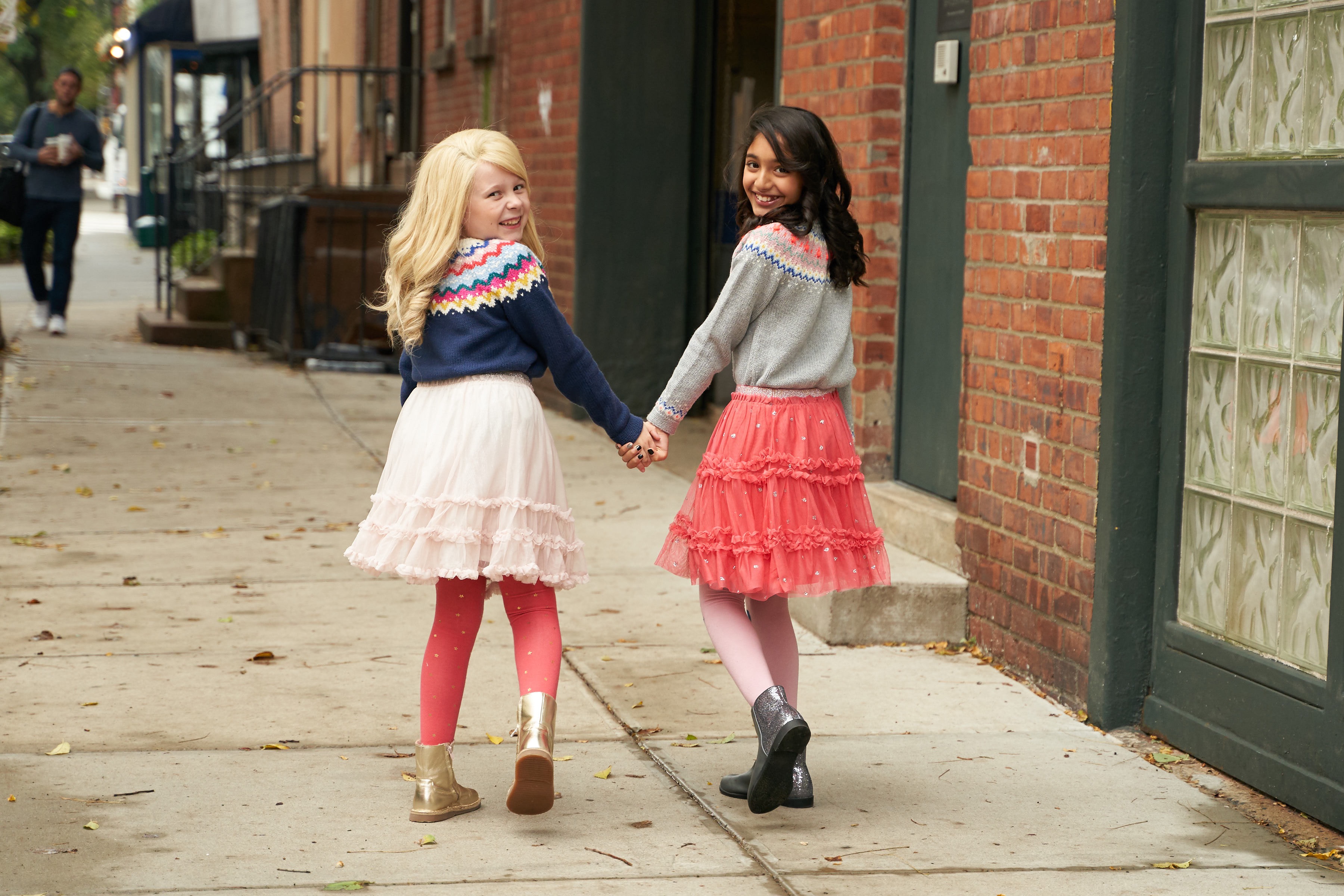 So, I hope the four of us have convinced you that Boden is worth a look when it comes to both your wardrobe and your daughter's!
Thank you for reading!   Have a great weekend!
Laura
xxxxxx
Photos by Mike Kobal