Cropped Parka: Urban Outfitters | Pants: Urban Outfitters | Hat: Brixton and here | Bag: Chloé |
Boots: Alexander Wang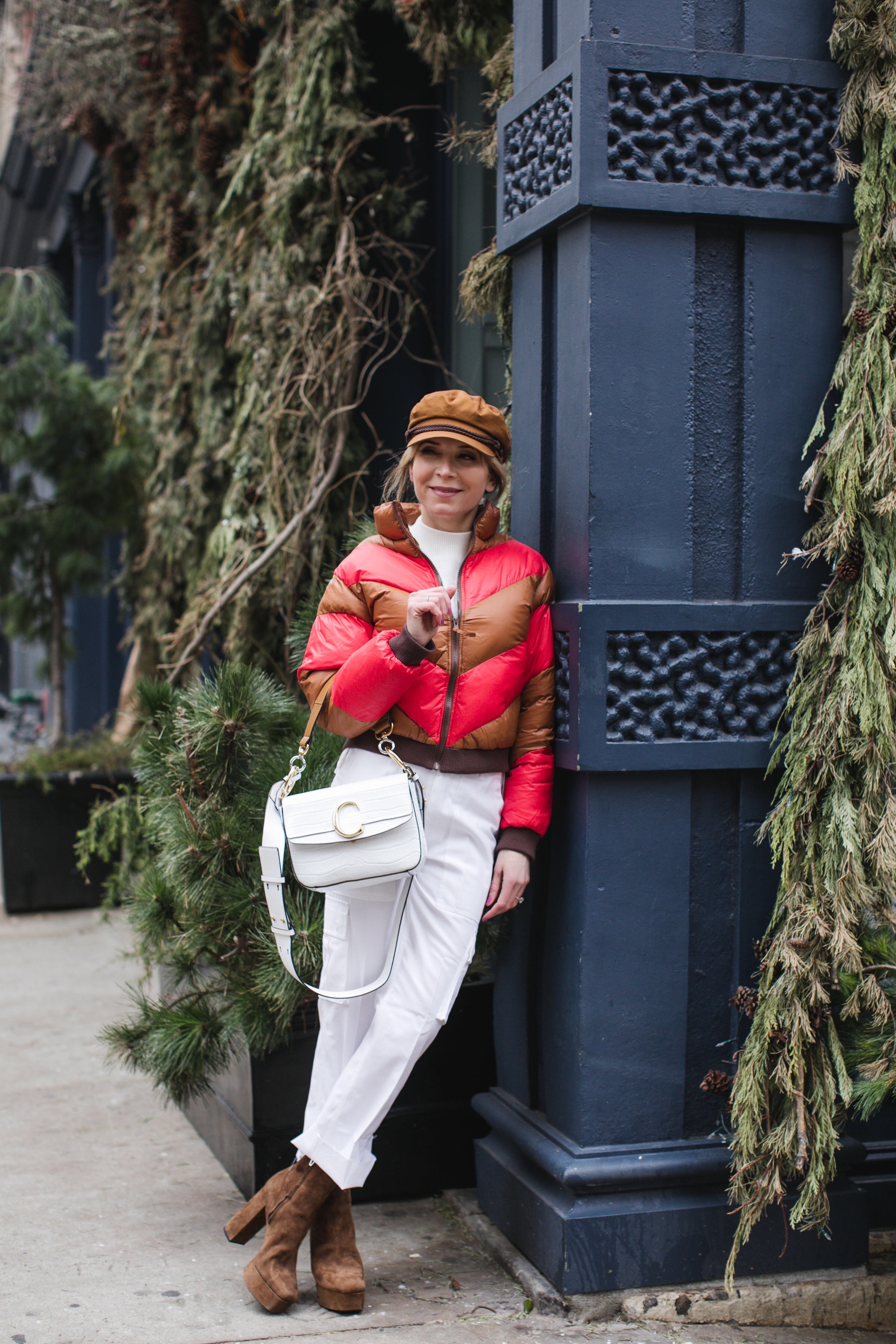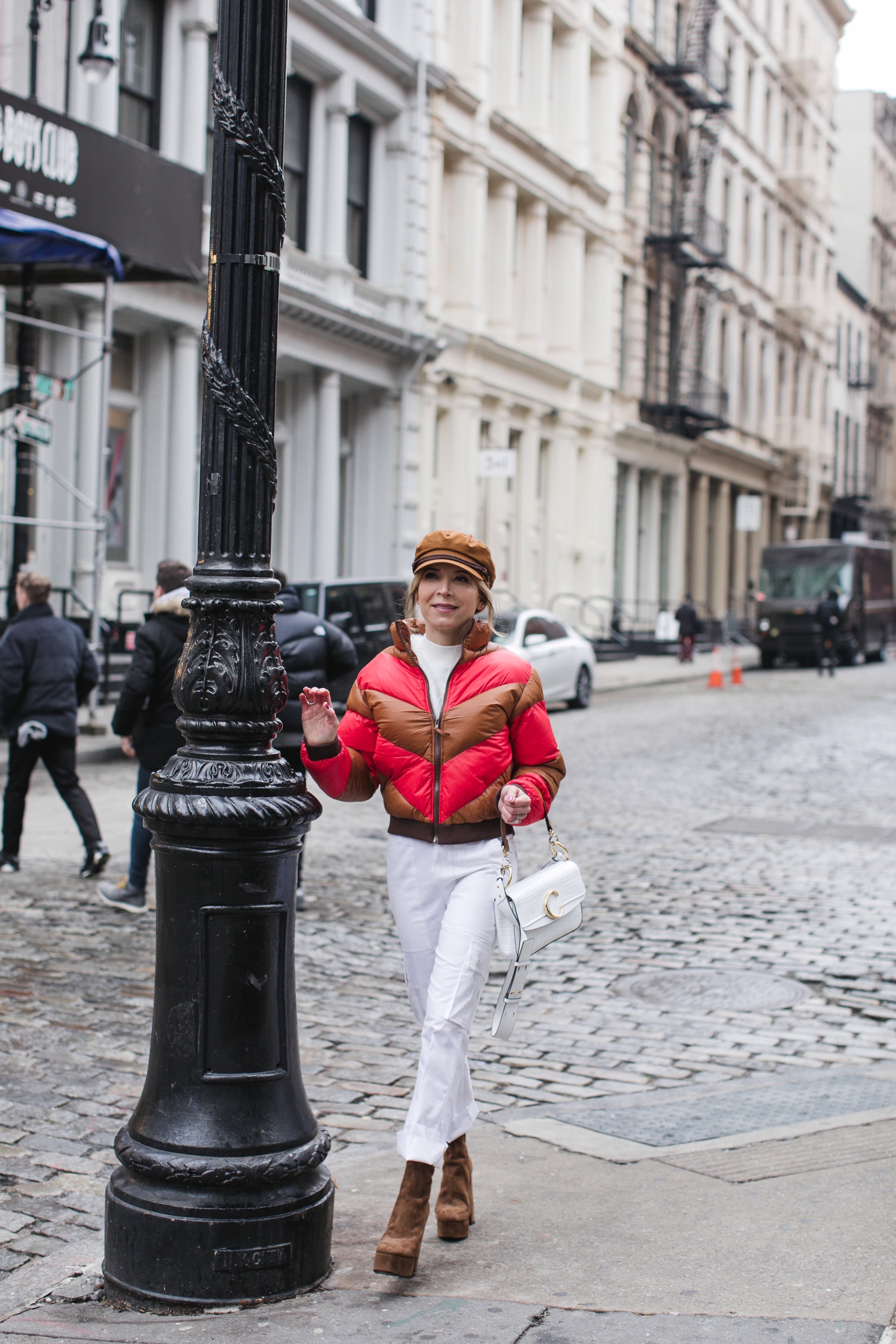 I bought this parka before it went on sale at Urban Outfitters, and it was still under $100.  And now it's on sale for even less, only $79.  It was such a find!  Every once in awhile I do a pass-through in Urban Outfitters and see what treasures I can discover.  Shopping at Urban Outfitters every so often keeps me young and keeps me up to date with what the young people are wearing.  This makes me sound like 80, I know, but honestly I love  going into different stores at regular intervals and patrolling their stock!
I used to shop at Urban Outfitters when I was in college at UC Berkeley.  I found out that it is owned by the same company that owns Anthropologie and Free People.  The sizing can be demoralizing though, it is cut so TINY because it seems to be geared towards teens and college age girls.  I also picked up the cargo pants while I was there.  I feel like I will be able to wear them a lot come spring with various blouses or t-shirts.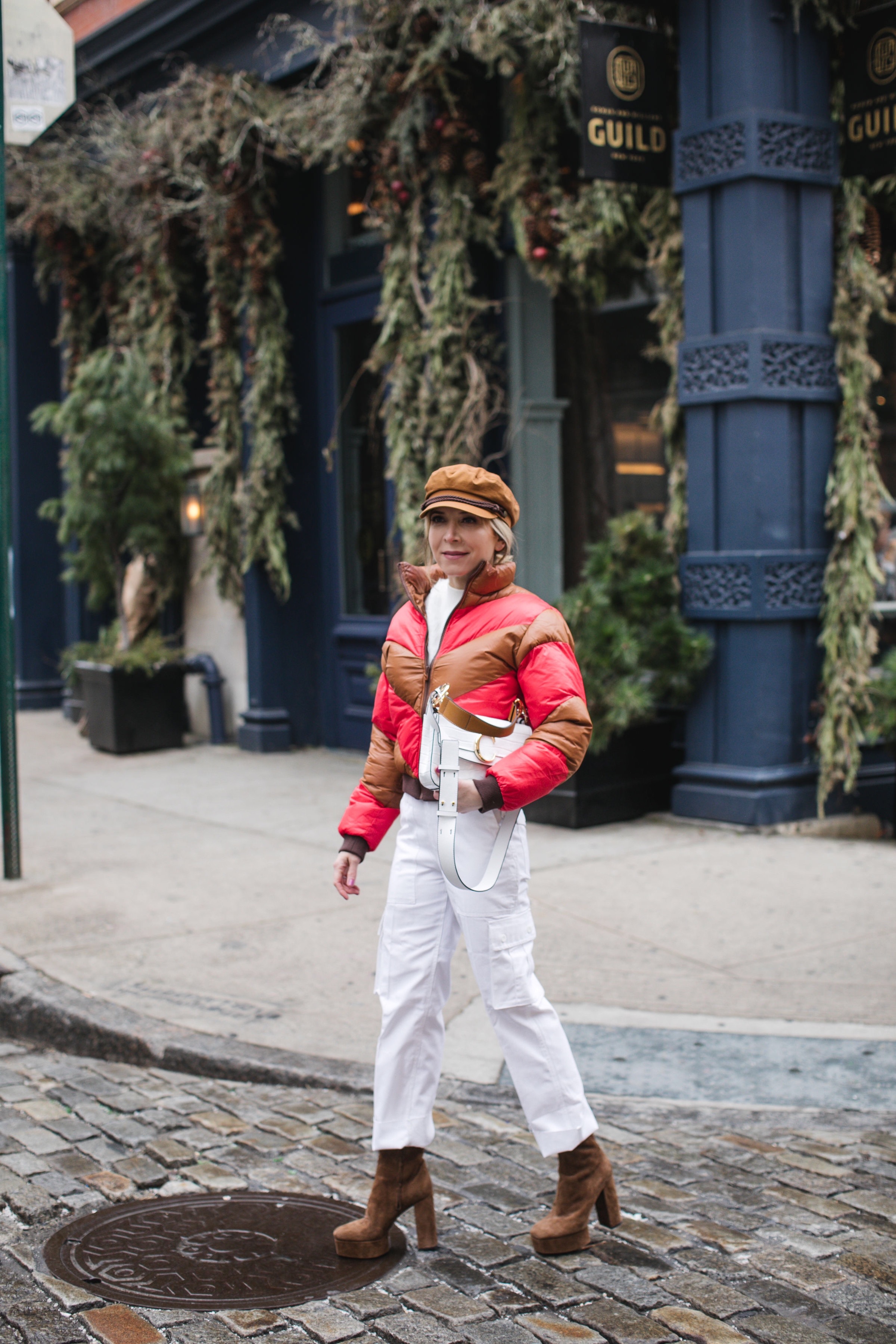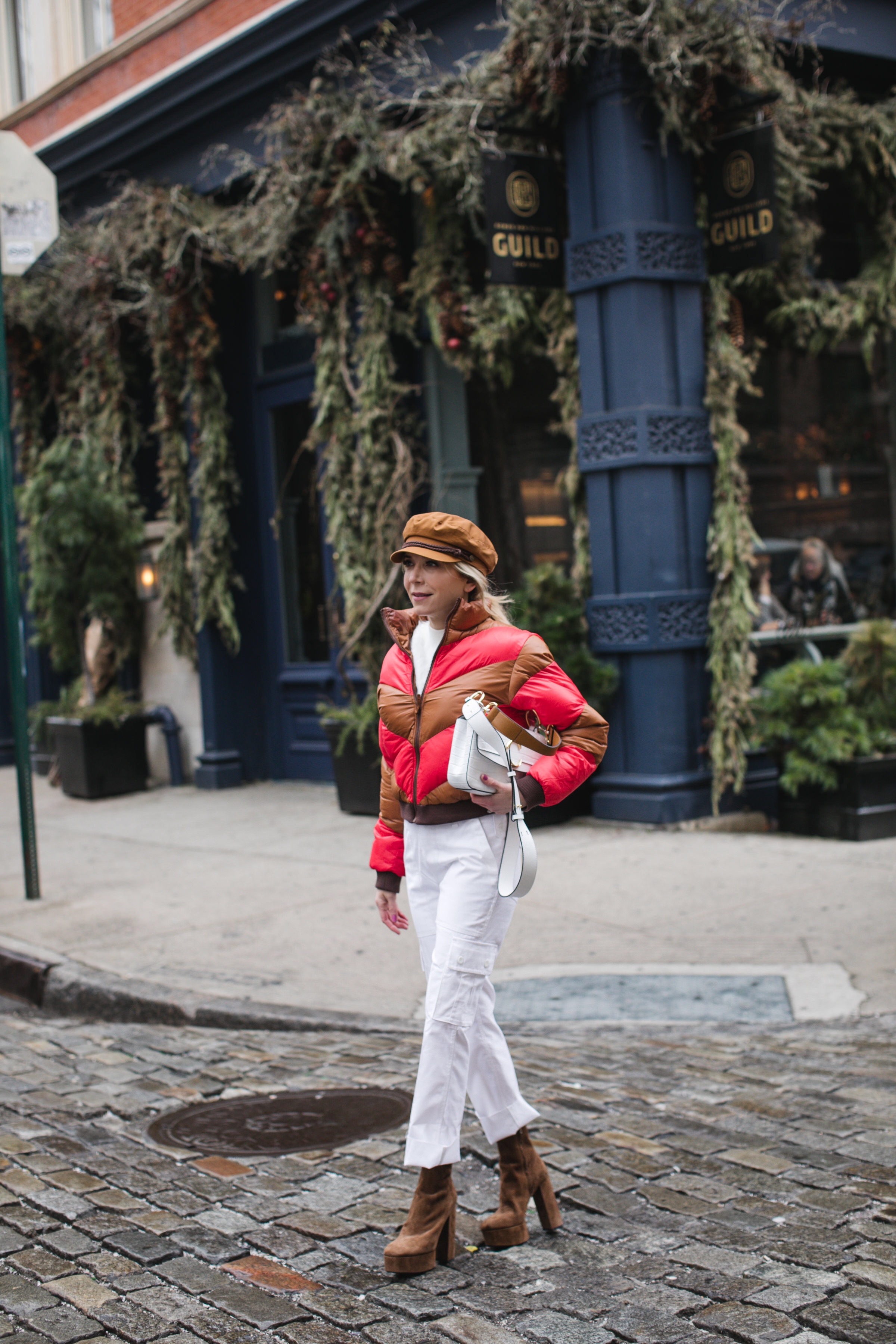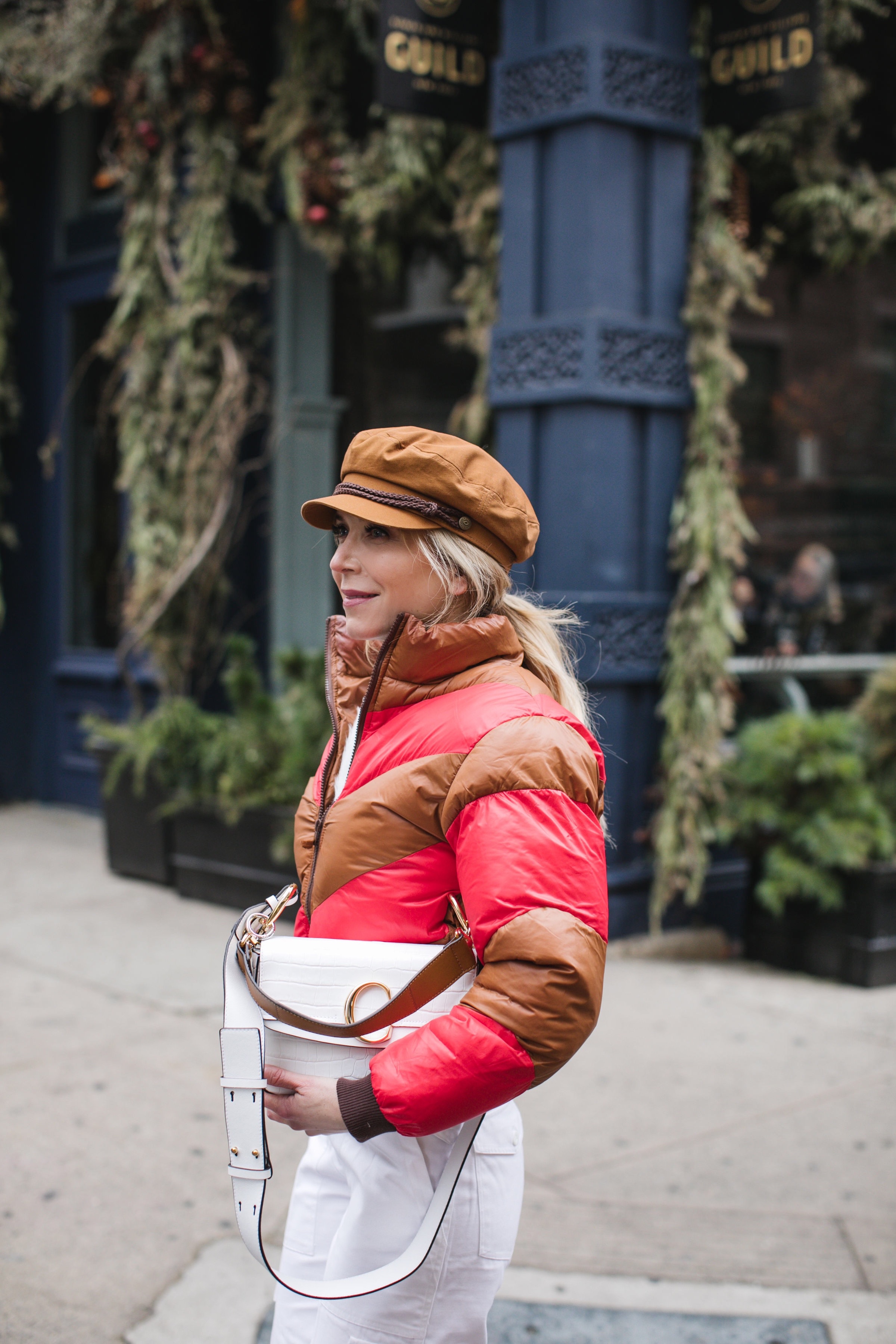 The parka really pleasantly surprised me though.  It is well made!   And warm, and it is SO CUTE.  The chevron stripes in brown and red are so fun and I think they look great against the white sweater and pants.  This parka also looks good with jeans and sneakers.
Thanks so much for reading and happy new week!
xxxxx
Laura
Photography by Lydia Hudgens