Blazer: H&M | Blouse: Zara | Skirt: Zara | Shoes: Zara | Bag: Chanel (similar here)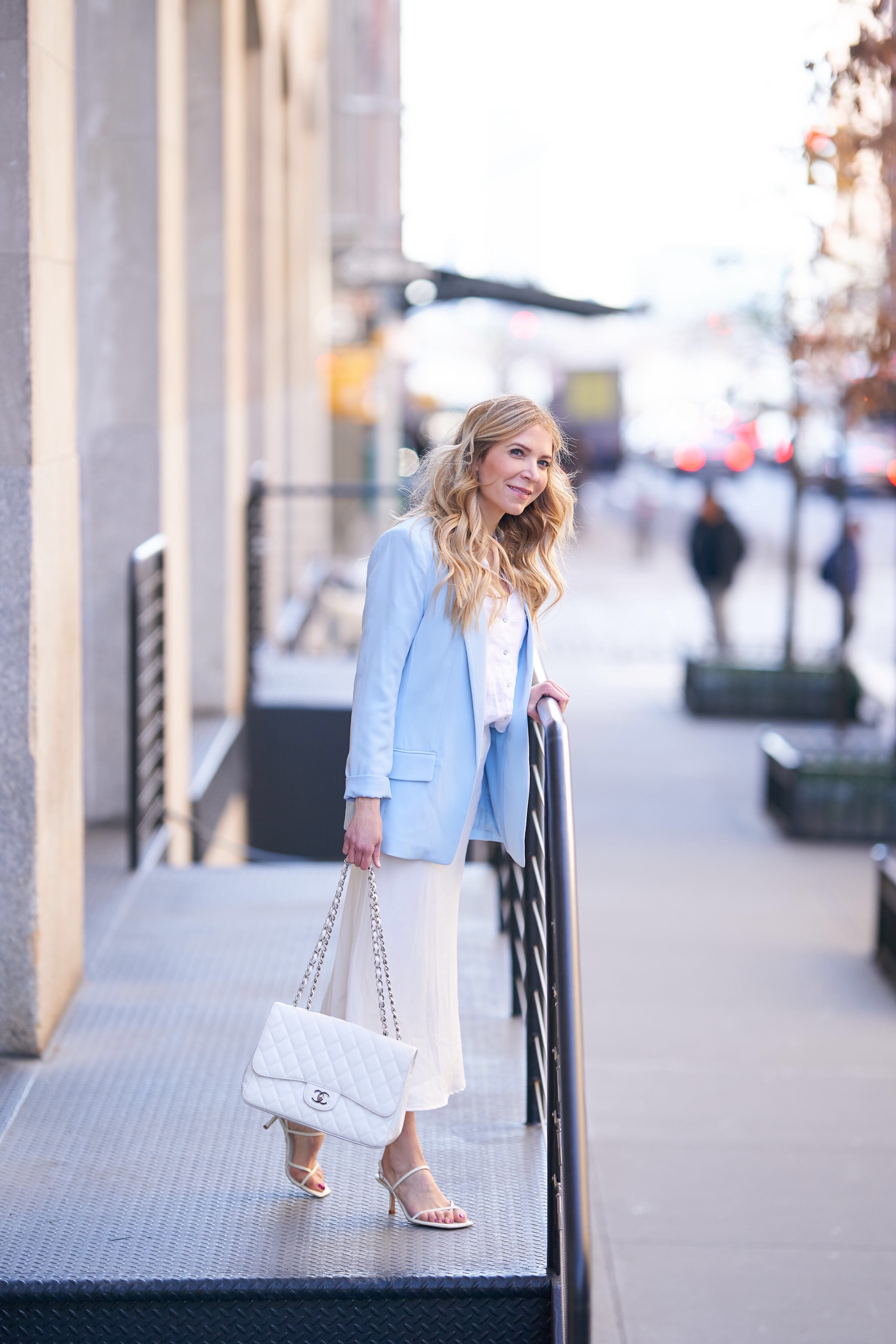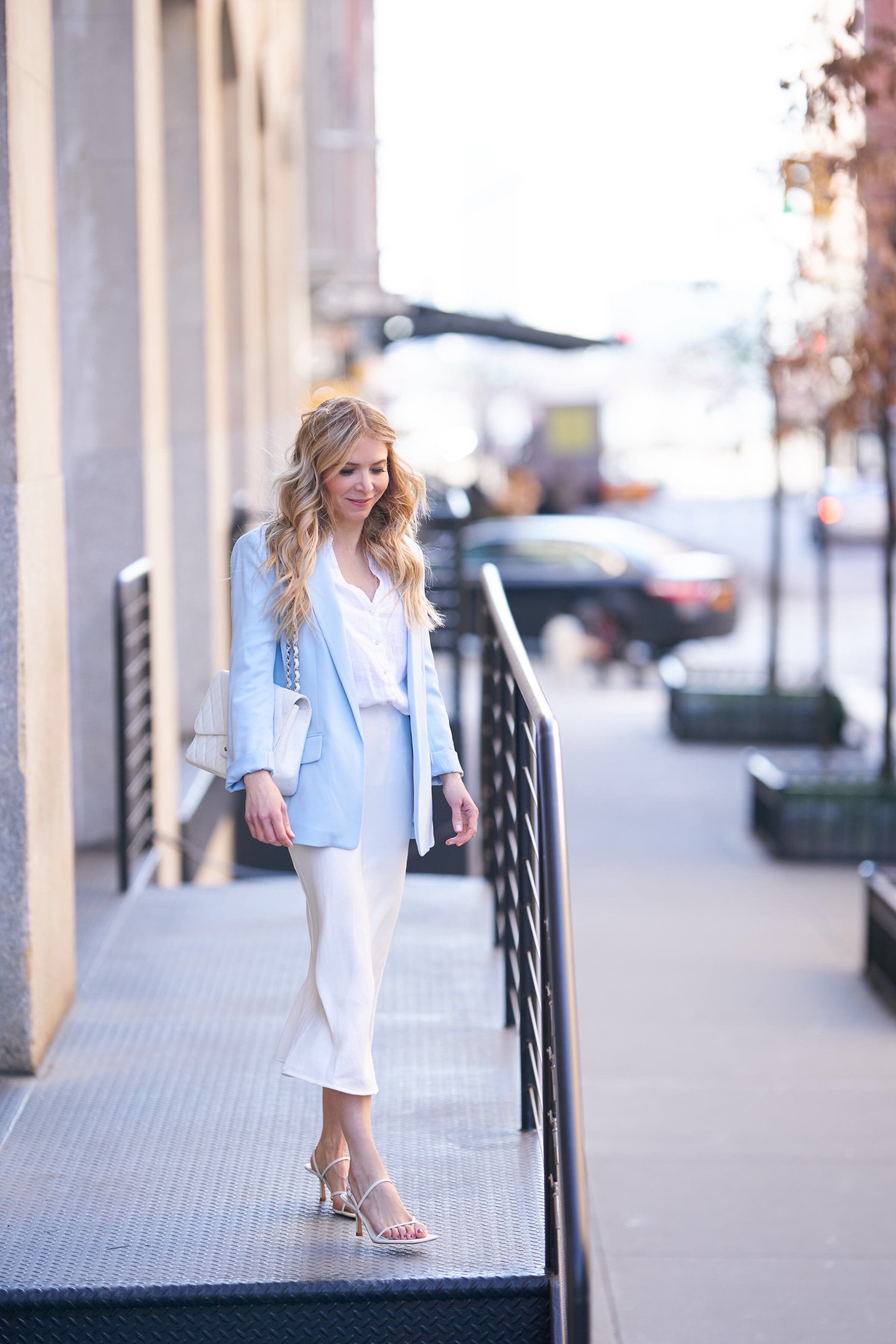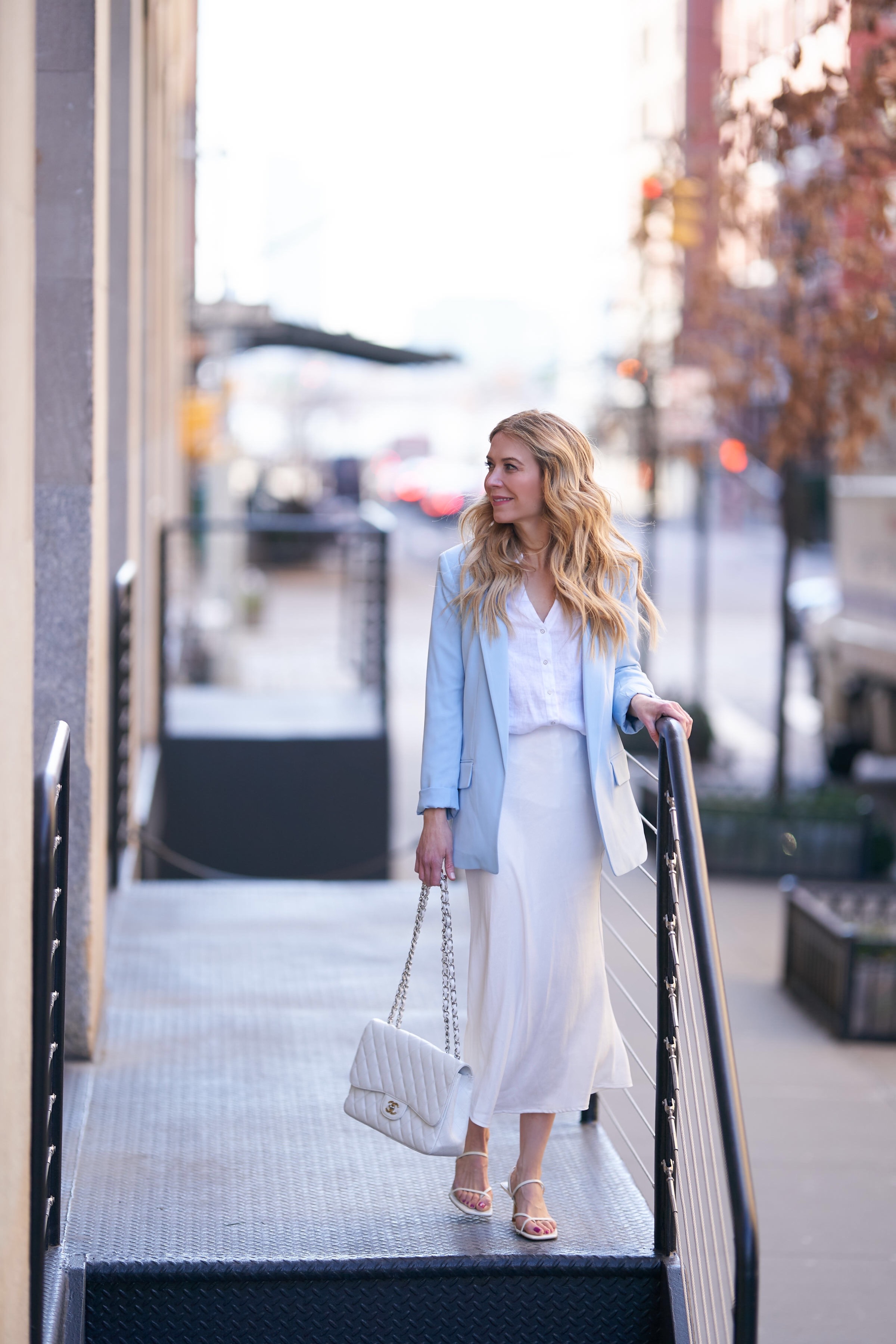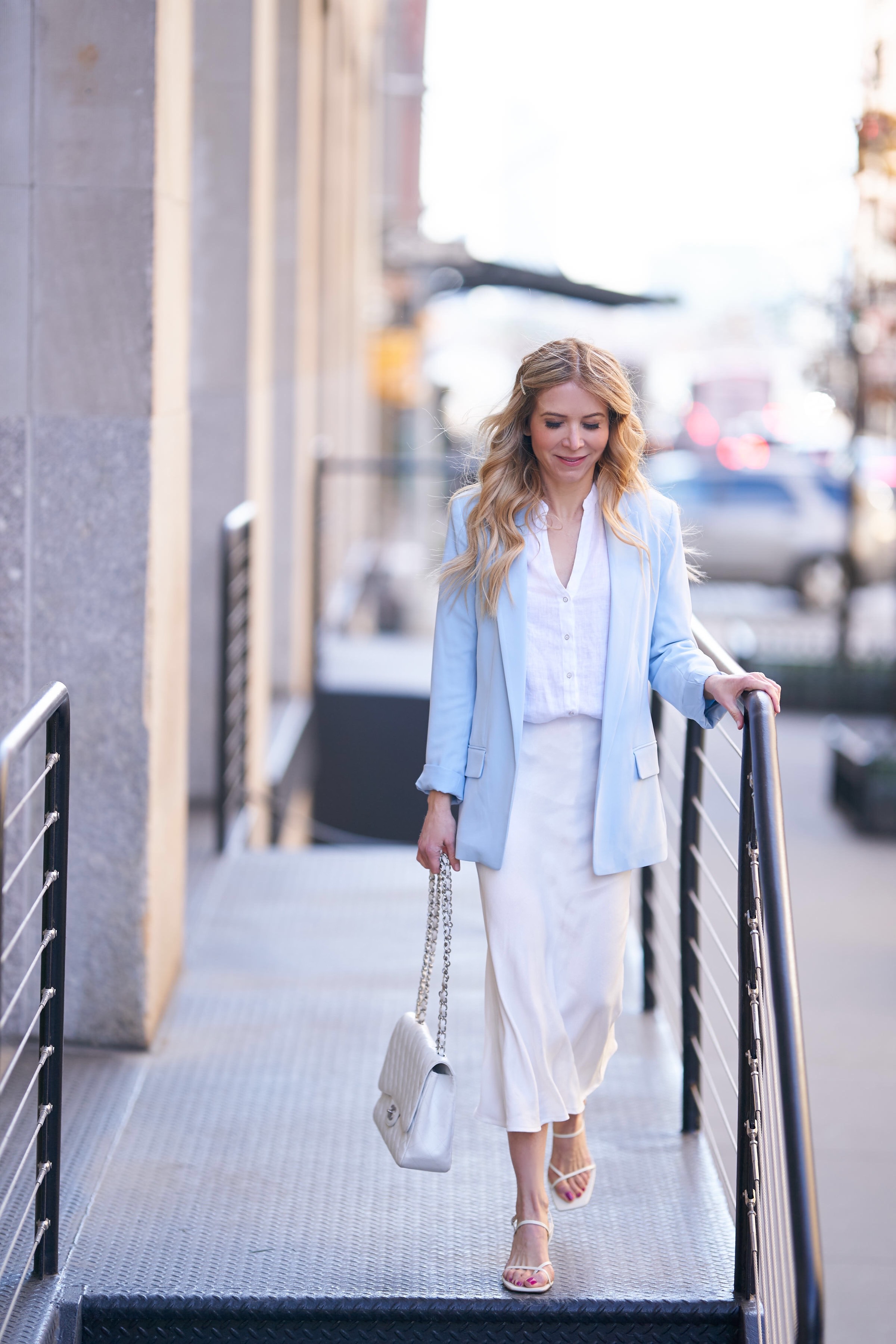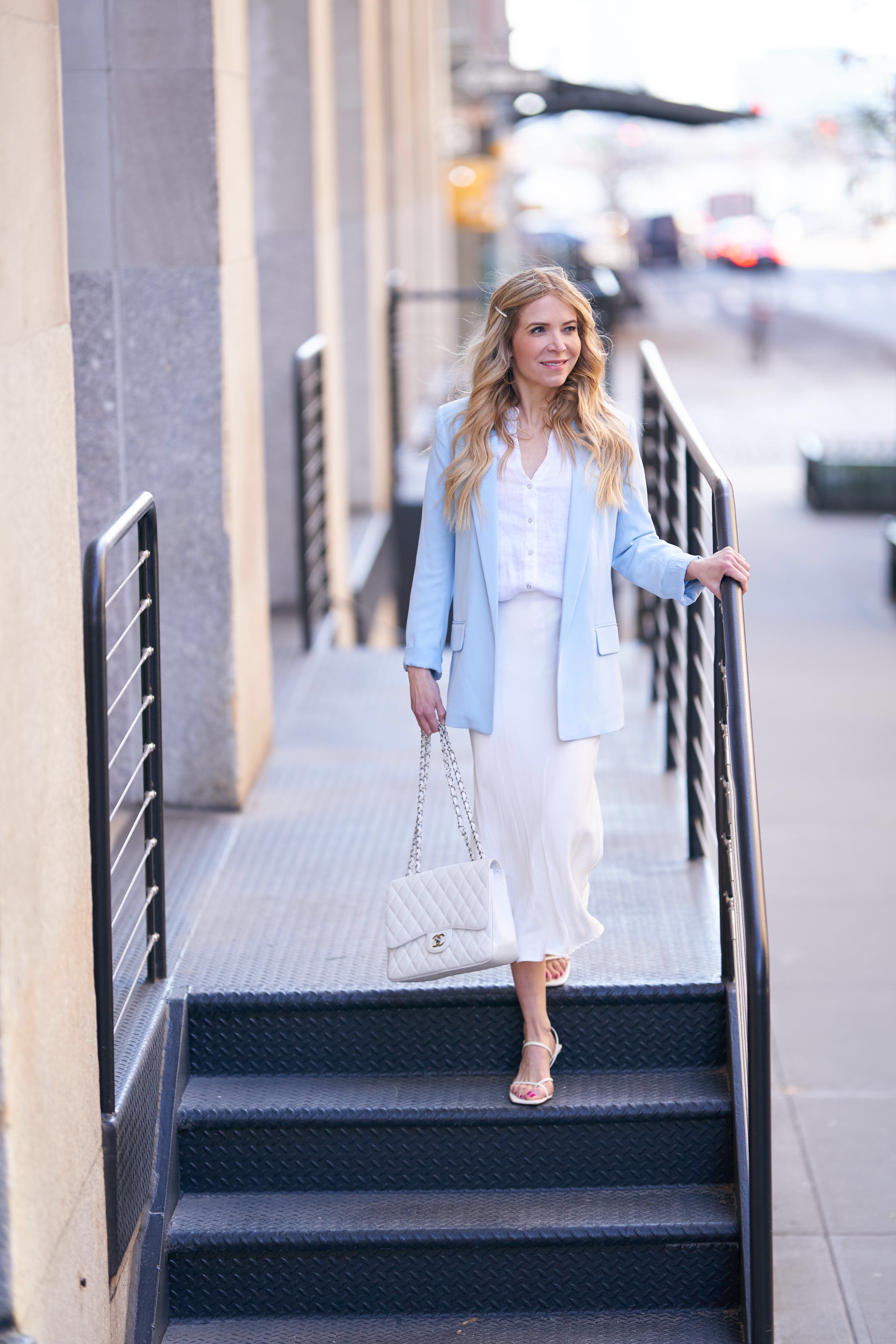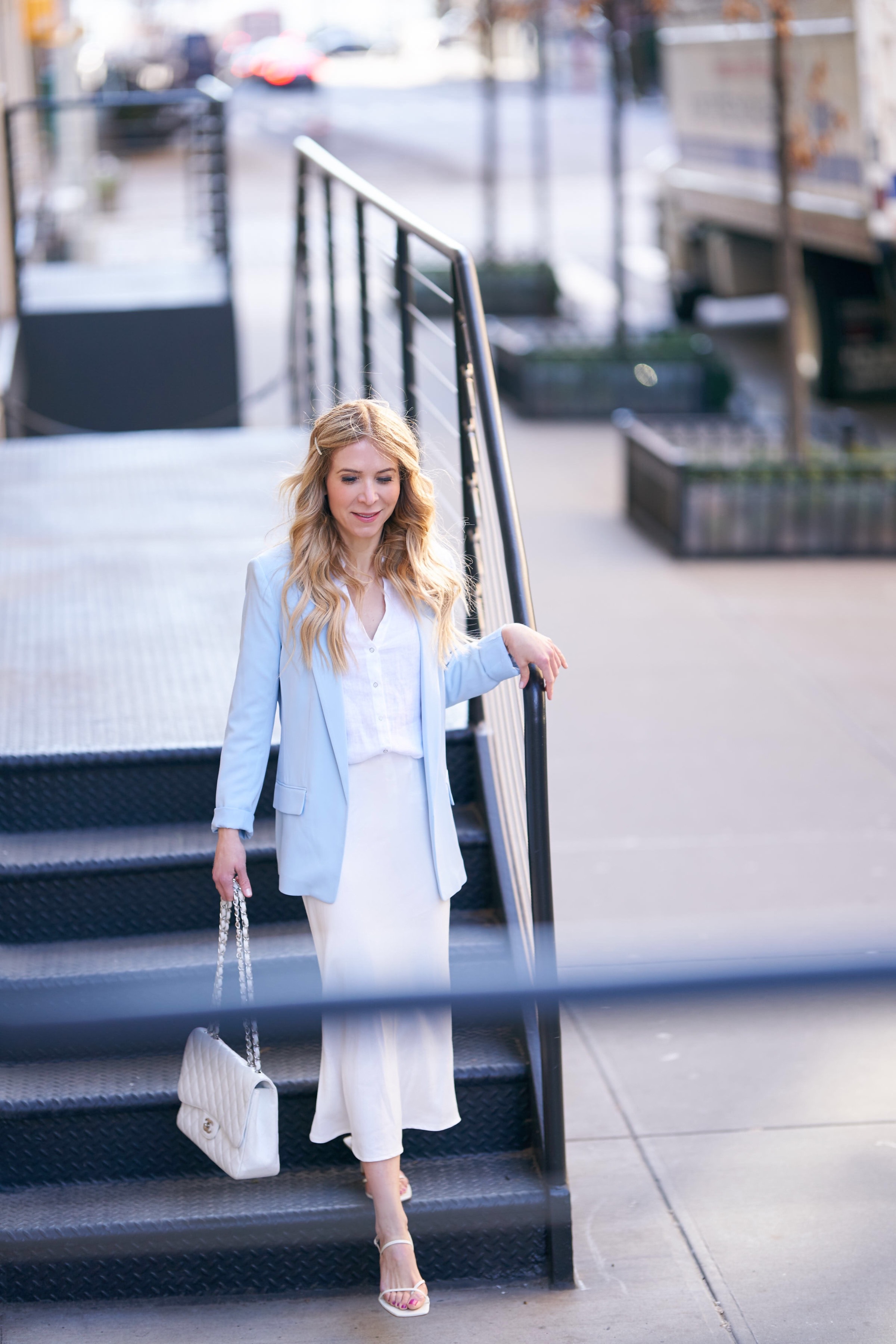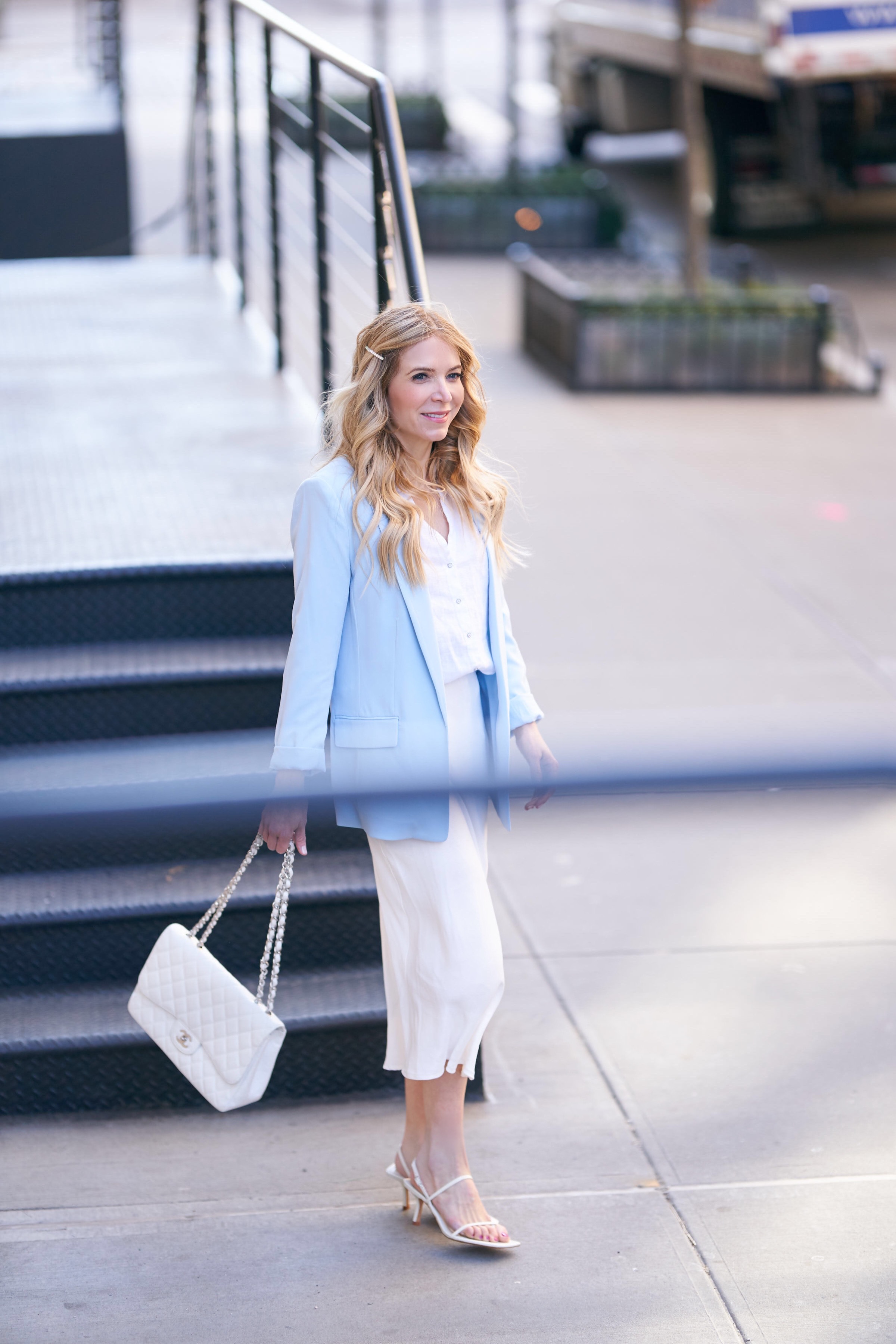 I always hated buying expensive work clothes!
Looking back, when I was working as a lawyer, I rarely, if ever, splurged on work clothes.  Once in awhile I might buy a slightly nicer quality suit or skirt or blouse for work, but mostly I preferred to go to H&M, Zara, Banana Republic, or buy online at ASOS.
Because whenever I bought something expensive, I would not wear it as much as I thought I would…
And that expensive jacket or skirt would sit in my closet unworn, just reminding me of the hit on my pocketbook and what a waste it was!  This was also before The Real Real was as popular and accessible as it is now, so I didn't really know how to re-sell or consign my designer clothing.  So I would focus on cheap and cheerful – I would find good deals on already lower priced clothes.  I would keep these lower priced items for years, mix and match them, and re-wear them again and again in different combinations to make them seem new again.  And the crazy thing was I would always get compliments on my outfits!  It cemented my view that you really don't need to spend a lot to look stylish.
This white on white outfit with the light blue blazer is such a fun, inexpensive easy outfit and perfect for spring!
I love it because every piece is inexpensive (Zara + H&M), and every element of this outfit can be mixed and matched with other pieces.  And so fun to exchange the black and navy work ensembles you've been wearing all winter for a lighter and brighter color palette.  This miiiight be a bit casual for a formal office, especially with the sandals – but you could exchange the sandals for a pair of pumps and suddenly it's more dressy.  Or on the flip side – to make it more casual to walk around the city, you could easily exchange the sandals for some sneakers!  Thanks for reading!
xxxx
Laura
Photography by Mike Kobal