Dress: Parker | Shoes: Manolo Blahnik | Bag: Amazon | Earrings: Alessandra Rich (ASOS dupe here)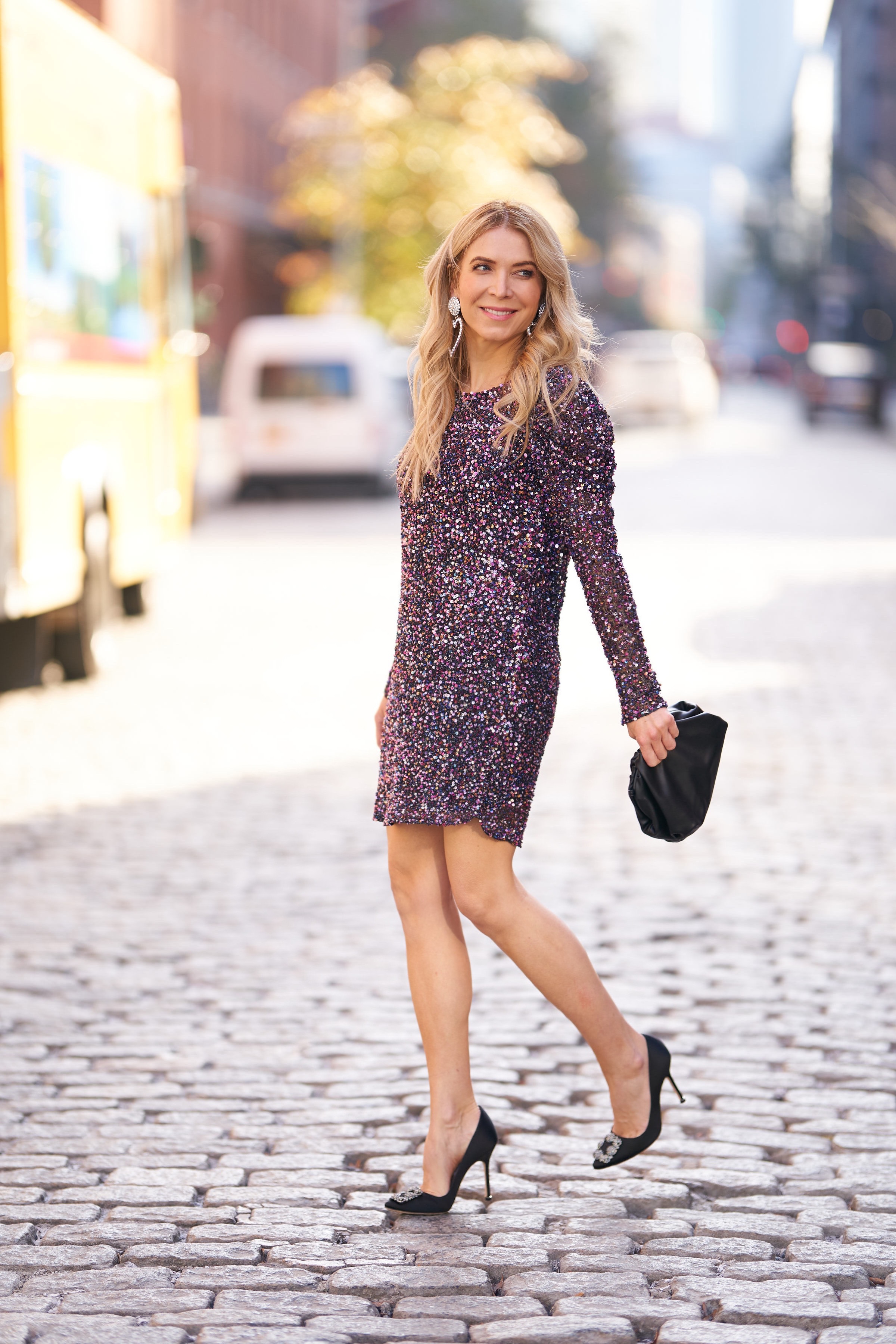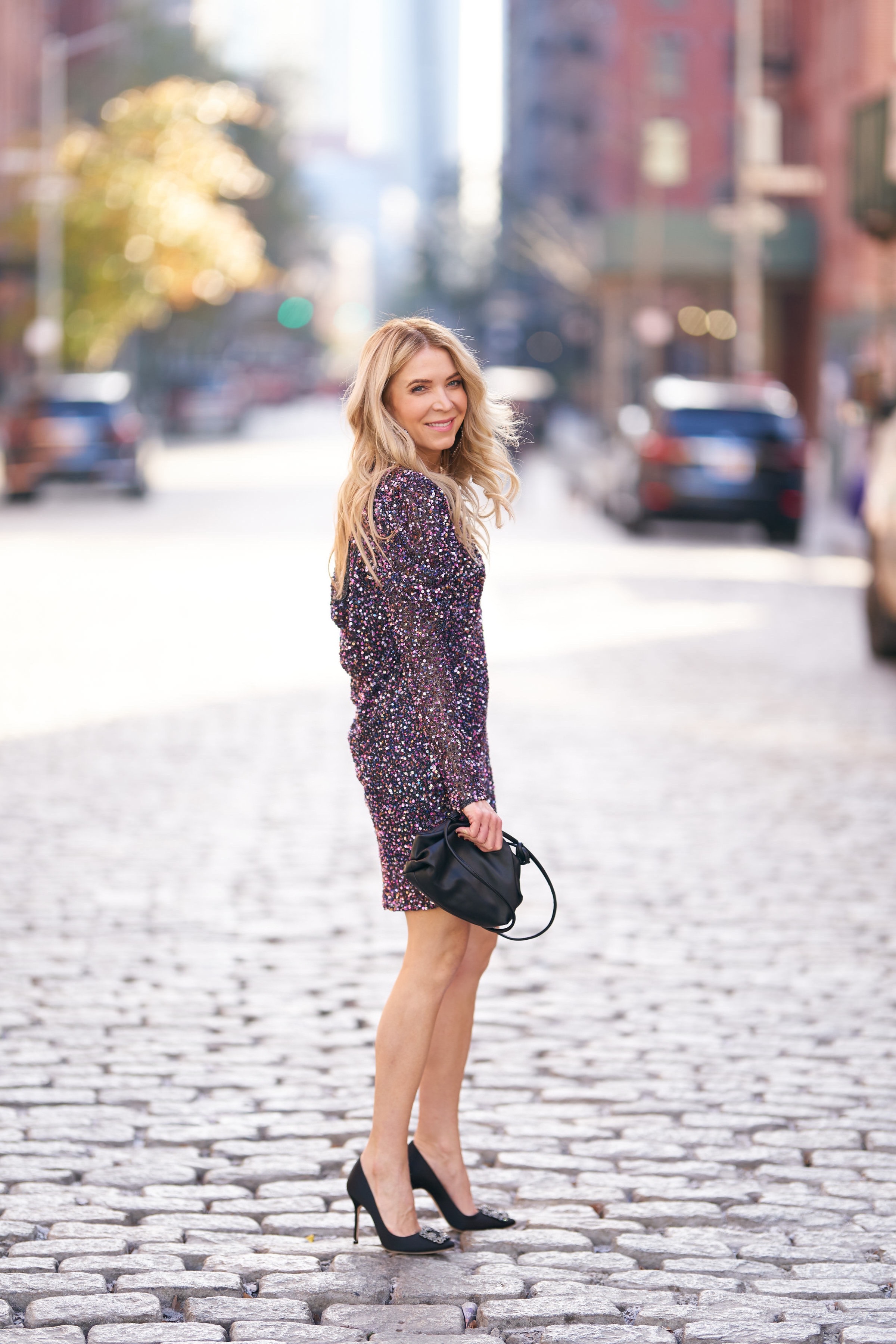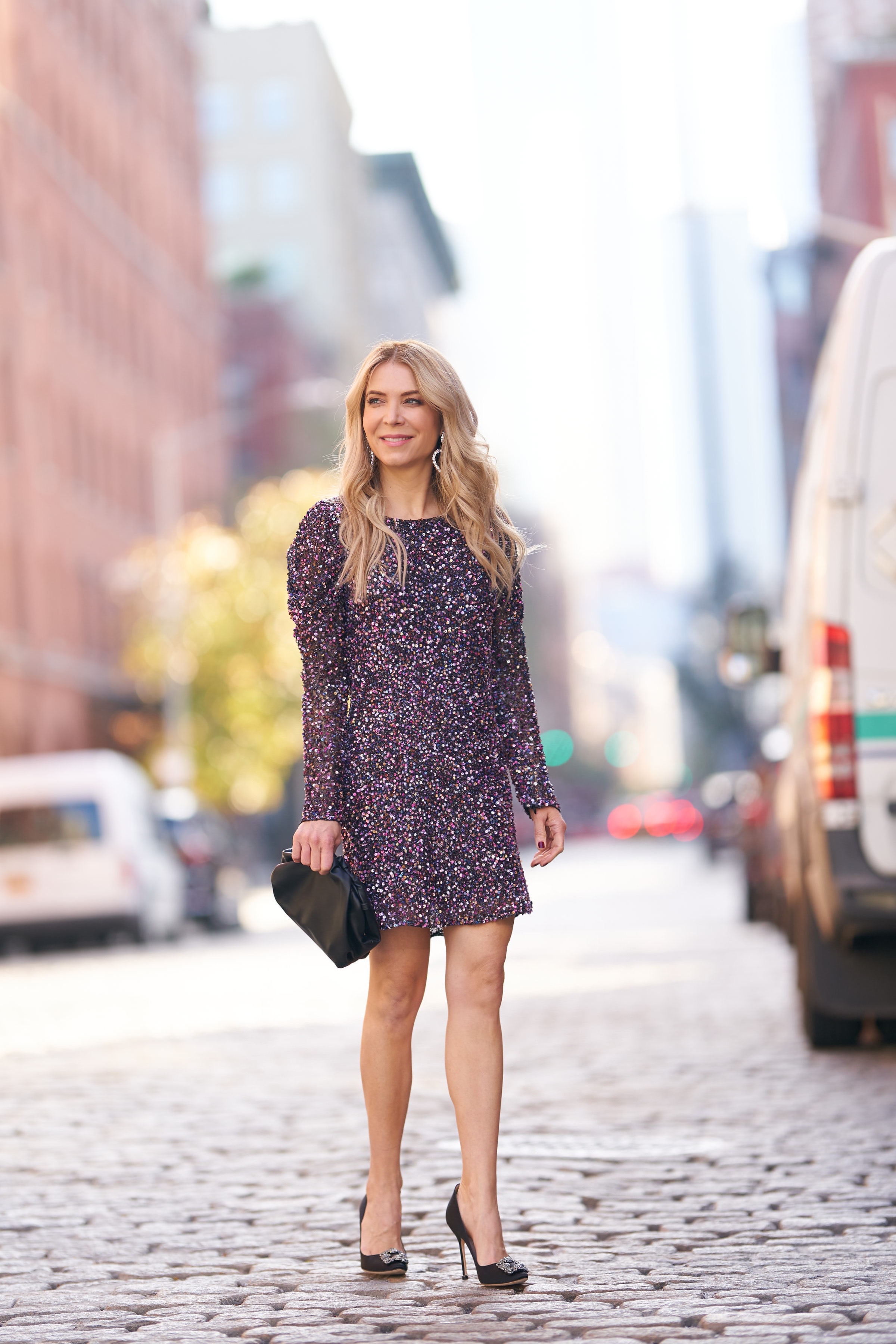 Parker has the best occasion dresses!  I love their summer dresses (see my previous blog posts featuring their gorgeous dresses here and here) but this is the first time I have tried one of their holiday festive dresses!  This Exeter dress is a showstopper – so sparkly with pink and purple sequins on a black background making it sophisticated but really glam!  Fun for a night out on the town – we are invited to a fancy Bar Mitzvah in December at the Ziegfield Ballroom and I am thinking I might wear this!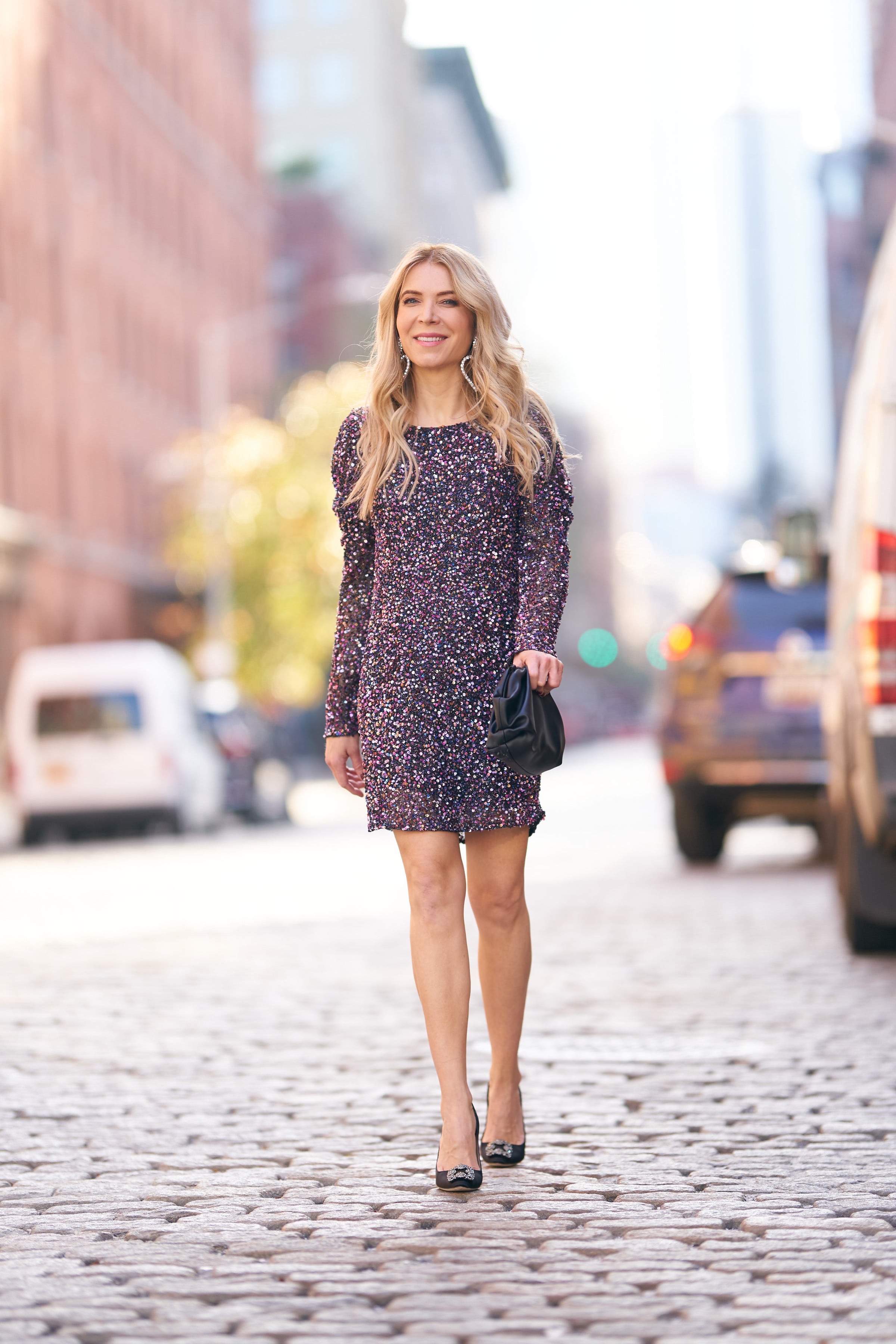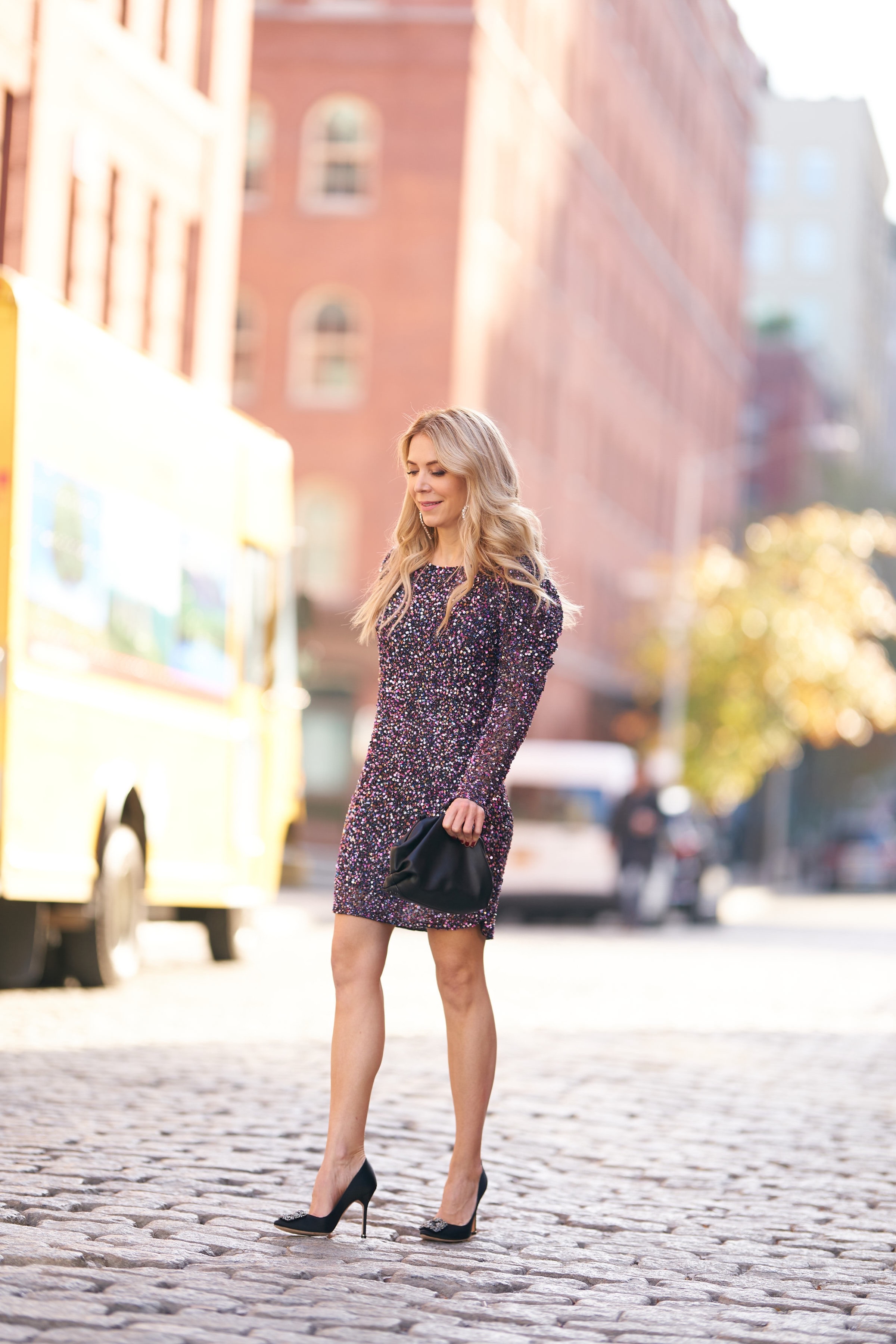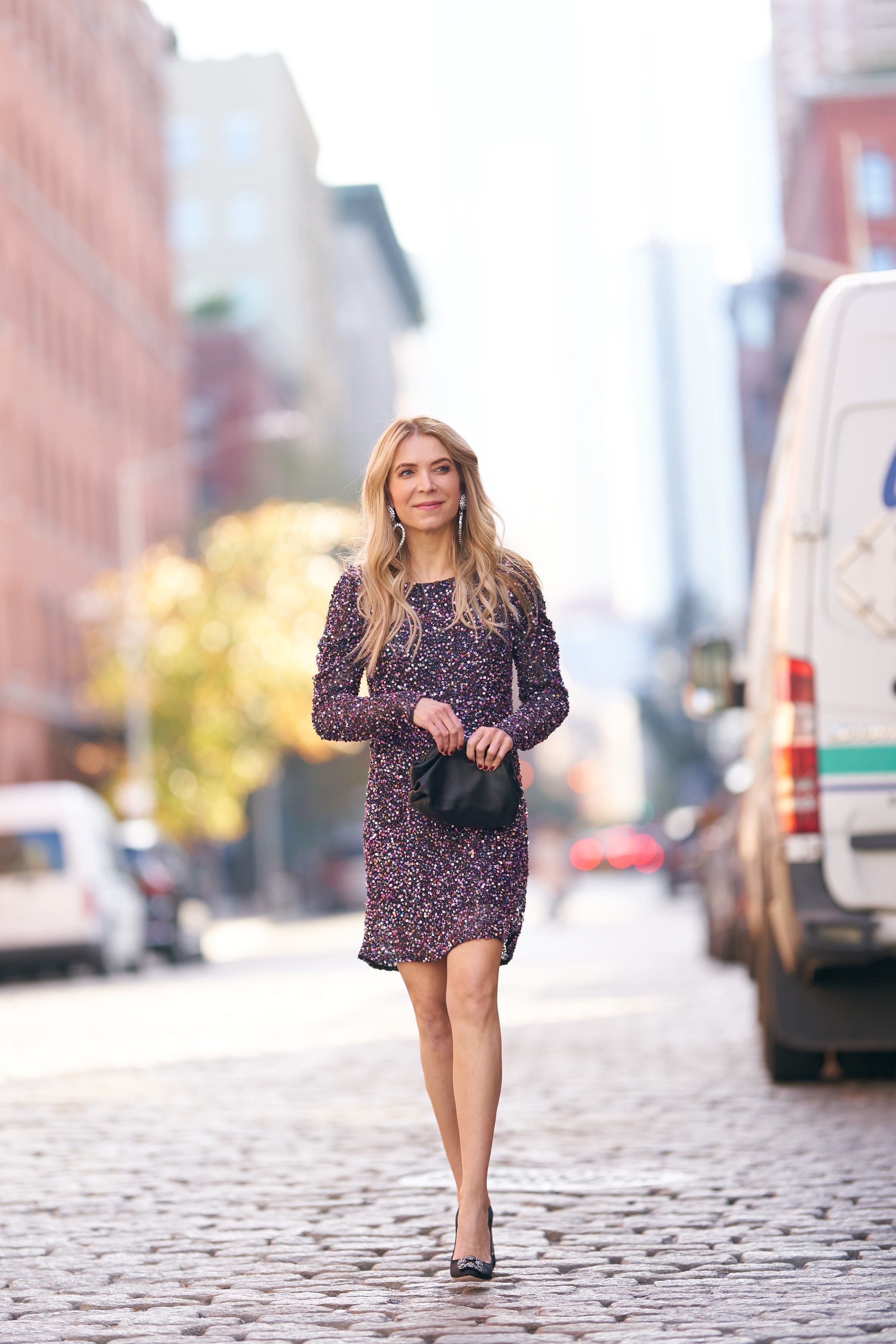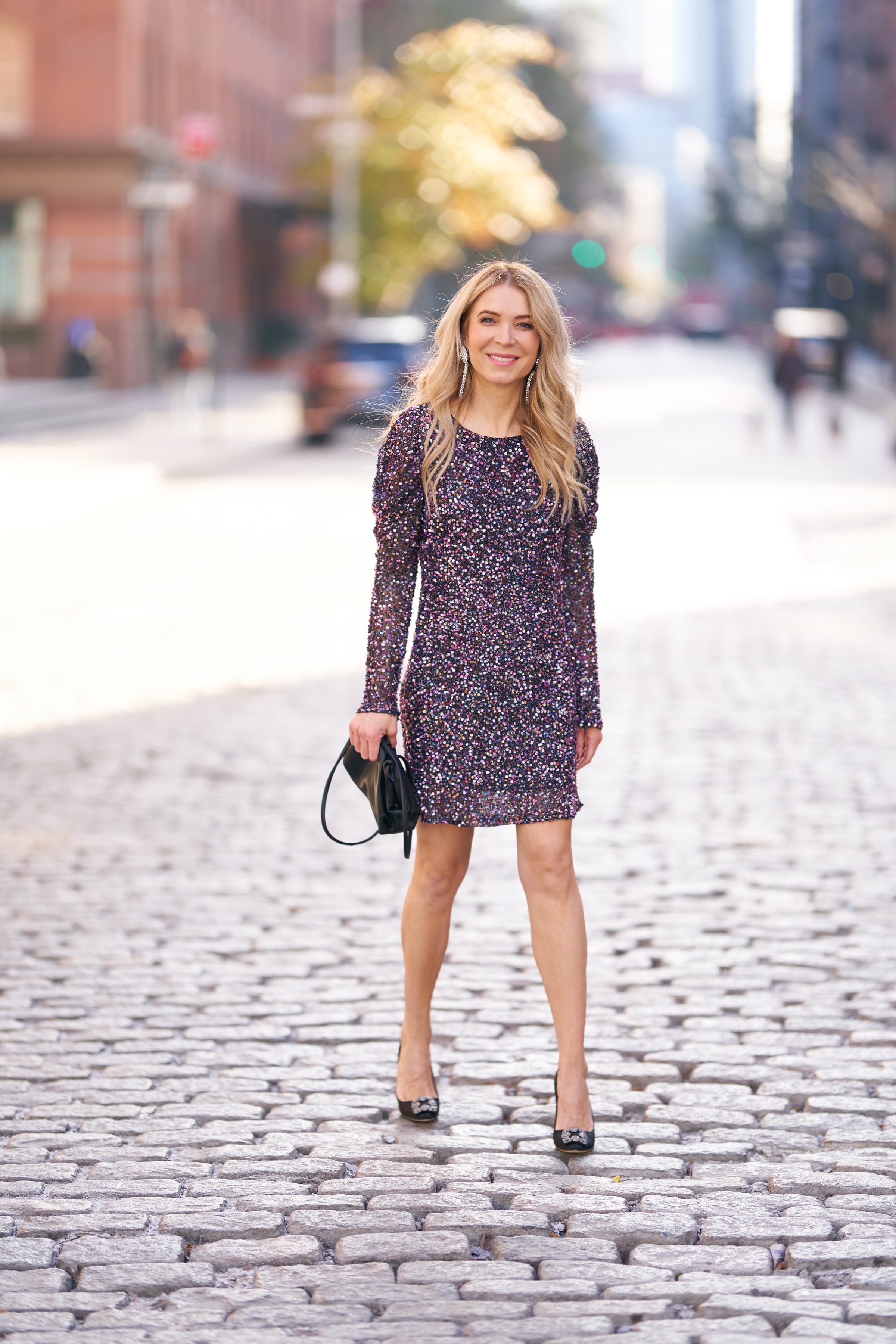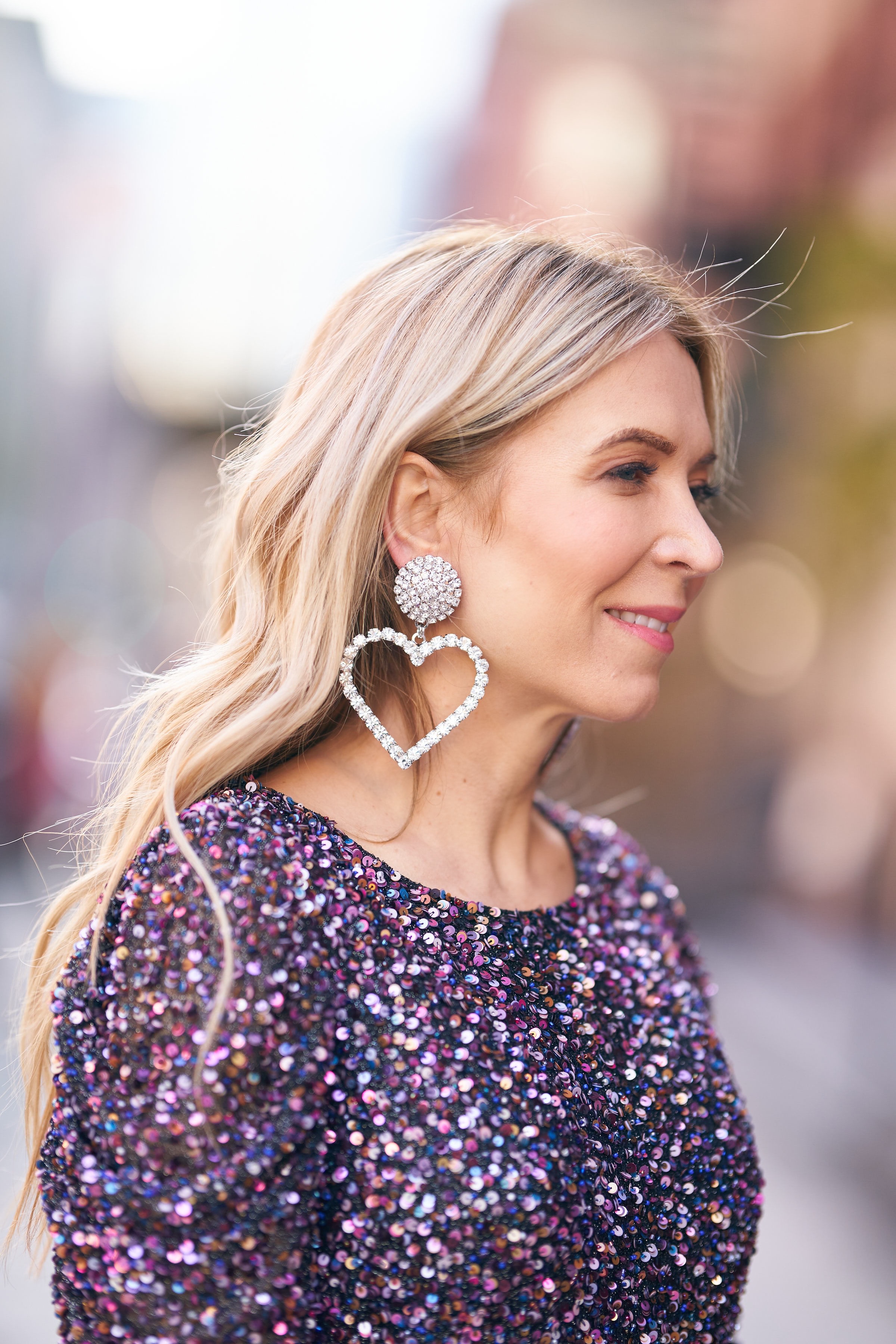 These earrings by Alessandra Rich are a splurge but I got them in the Net-a-Porter sale and I have worn them so much in the last few weeks!  I love them because they are clip on and won't hurt your ears.  However, I found a good dupe of these earrings at a fraction of the price from ASOS here!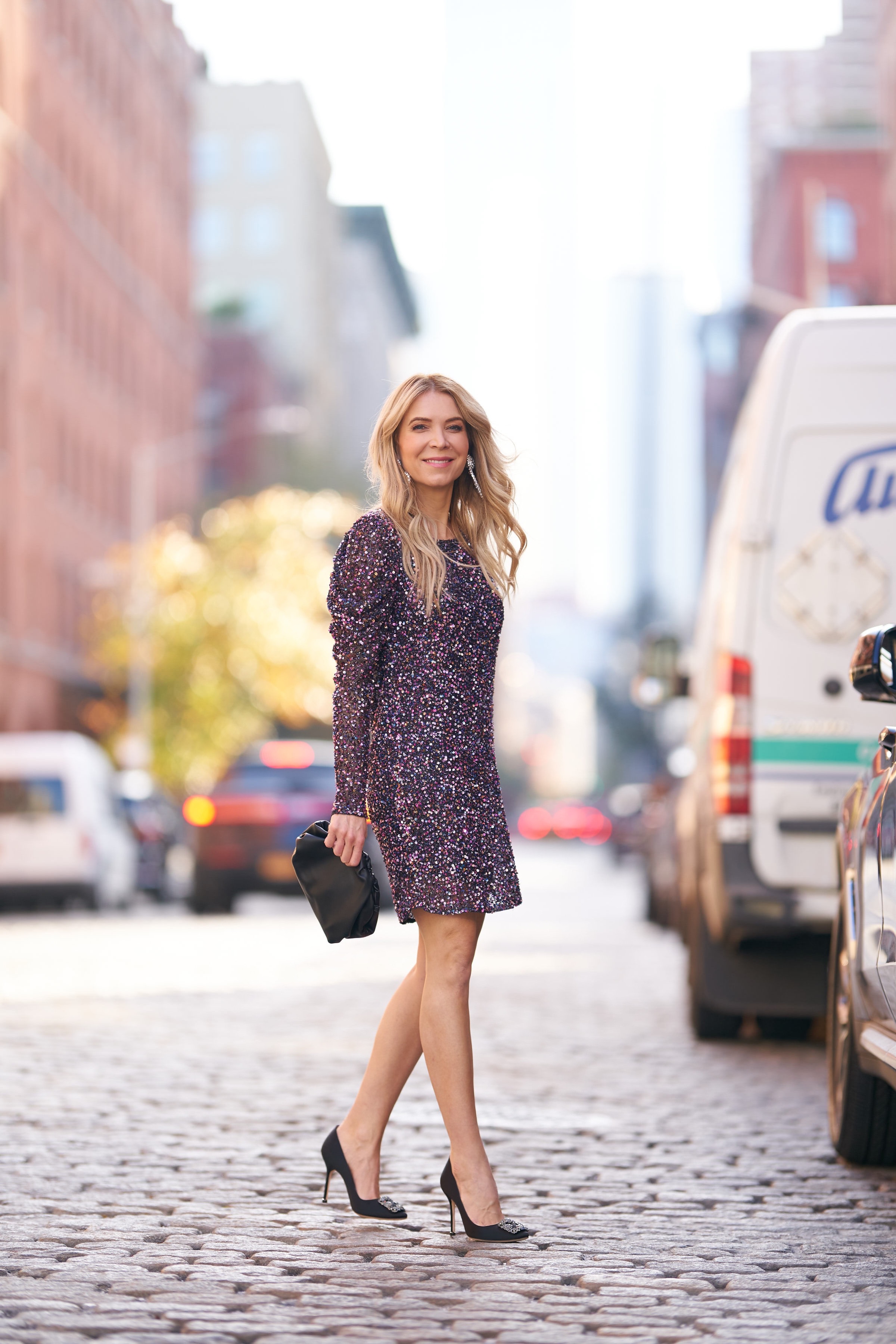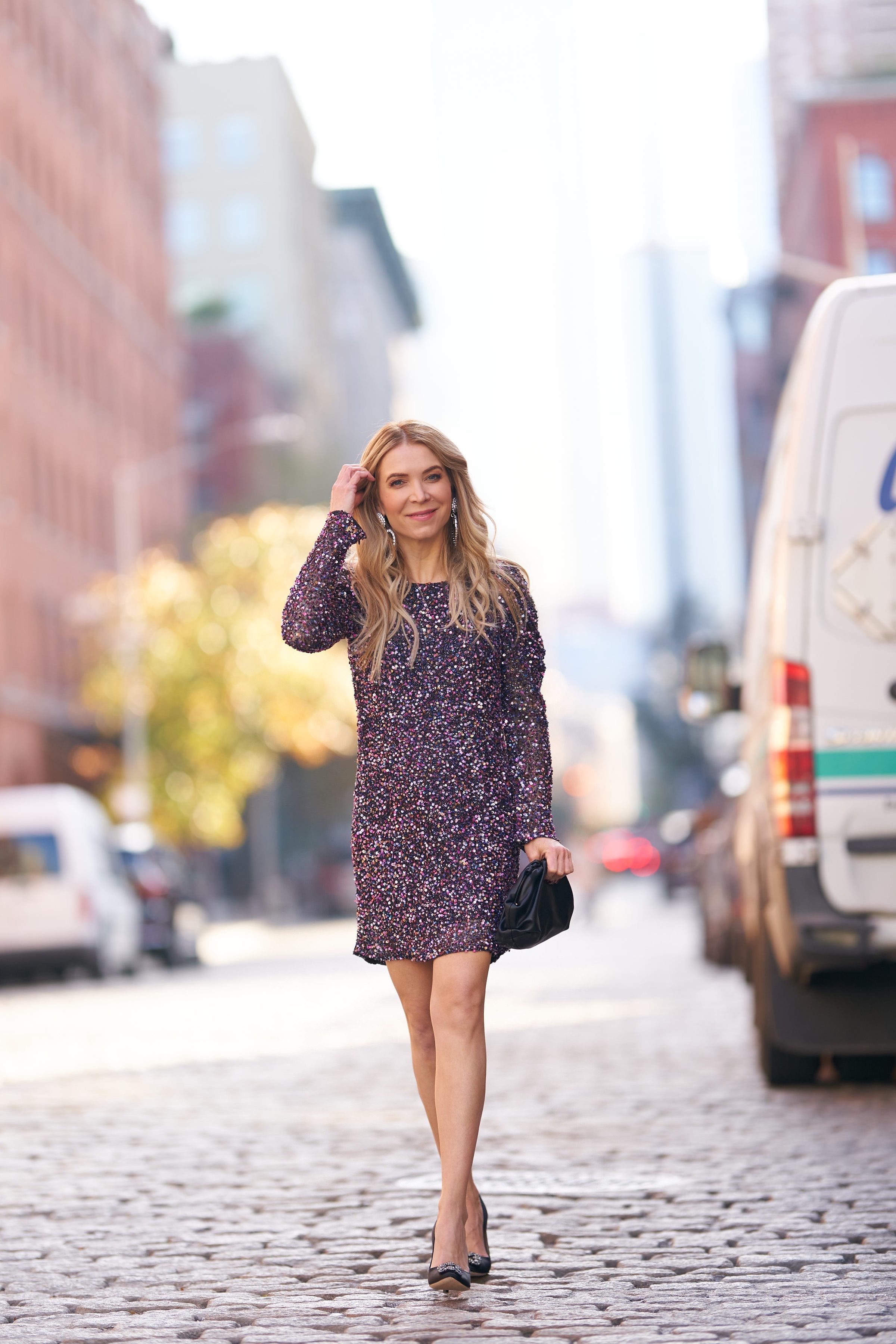 Finally, my bag is a copy of the Bottega Veneta small pouch and it is from Amazon (shop it here in several colors).  I actually love it.  It is made of faux leather but has the look and feel of the real Bottega pouch!  Thanks for stopping by!
Photos by Mike Kobal