Dress: Chicwish (in green here) | Bag: Shrimps | Shoes: Christian Louboutin | Barrette: Amazon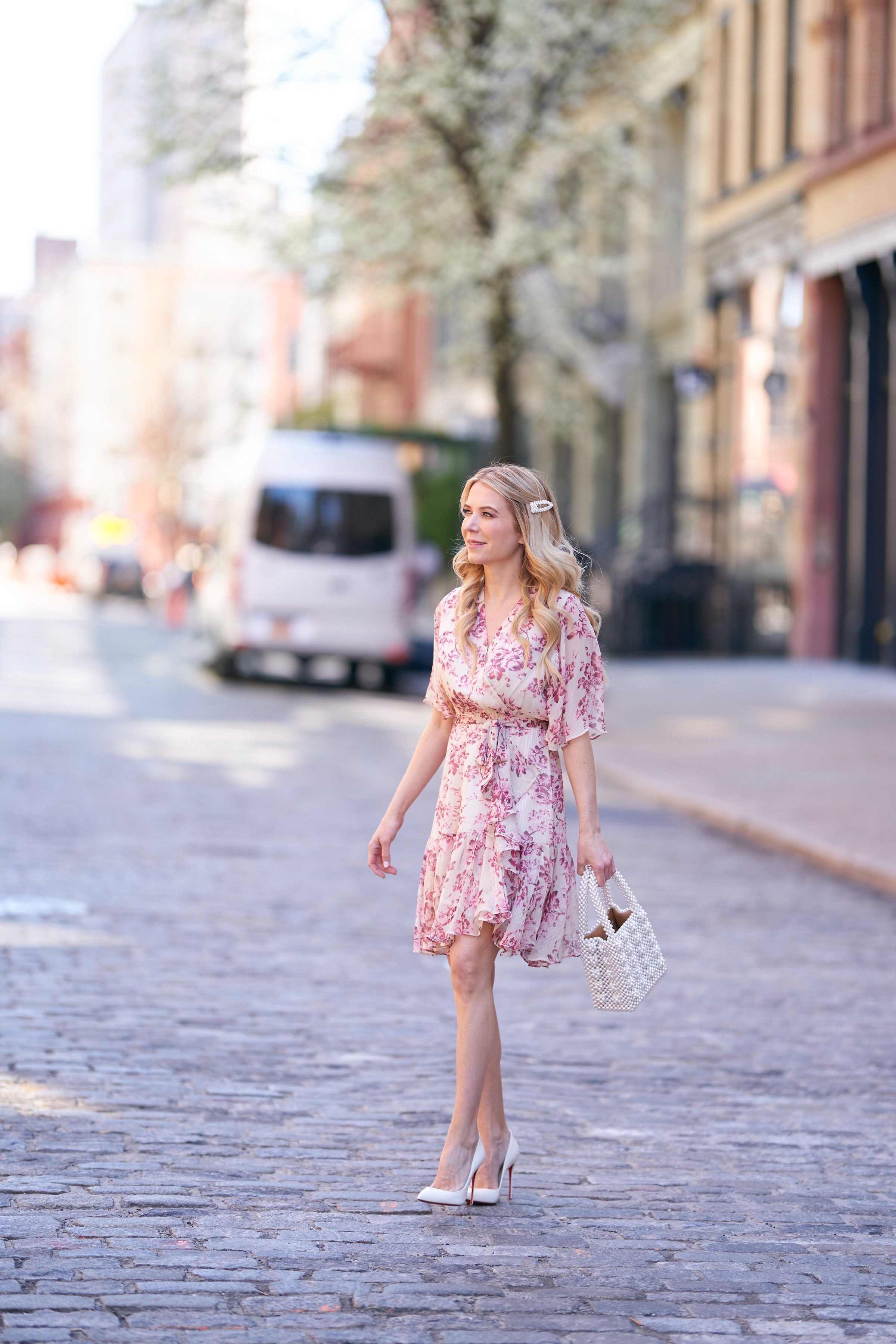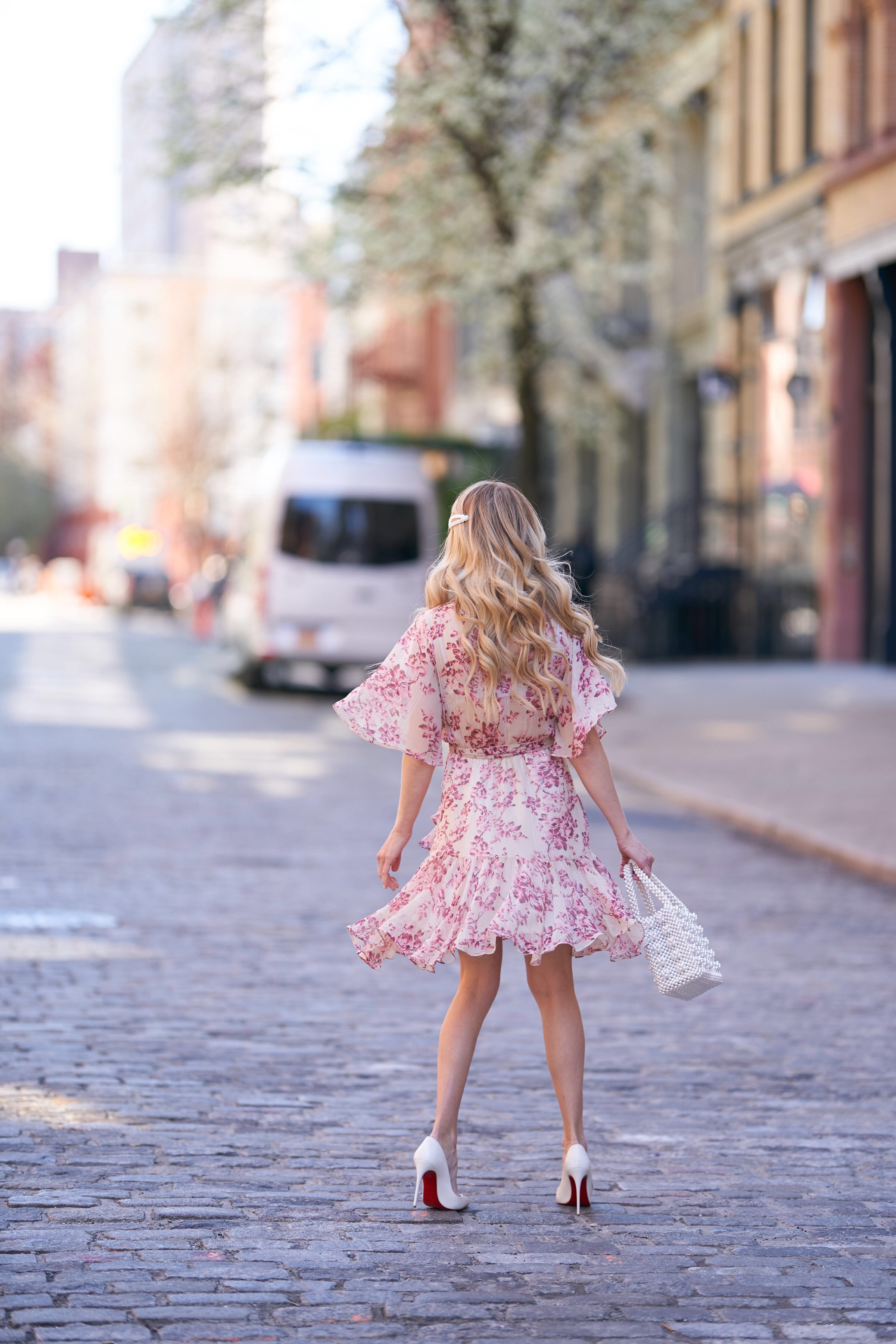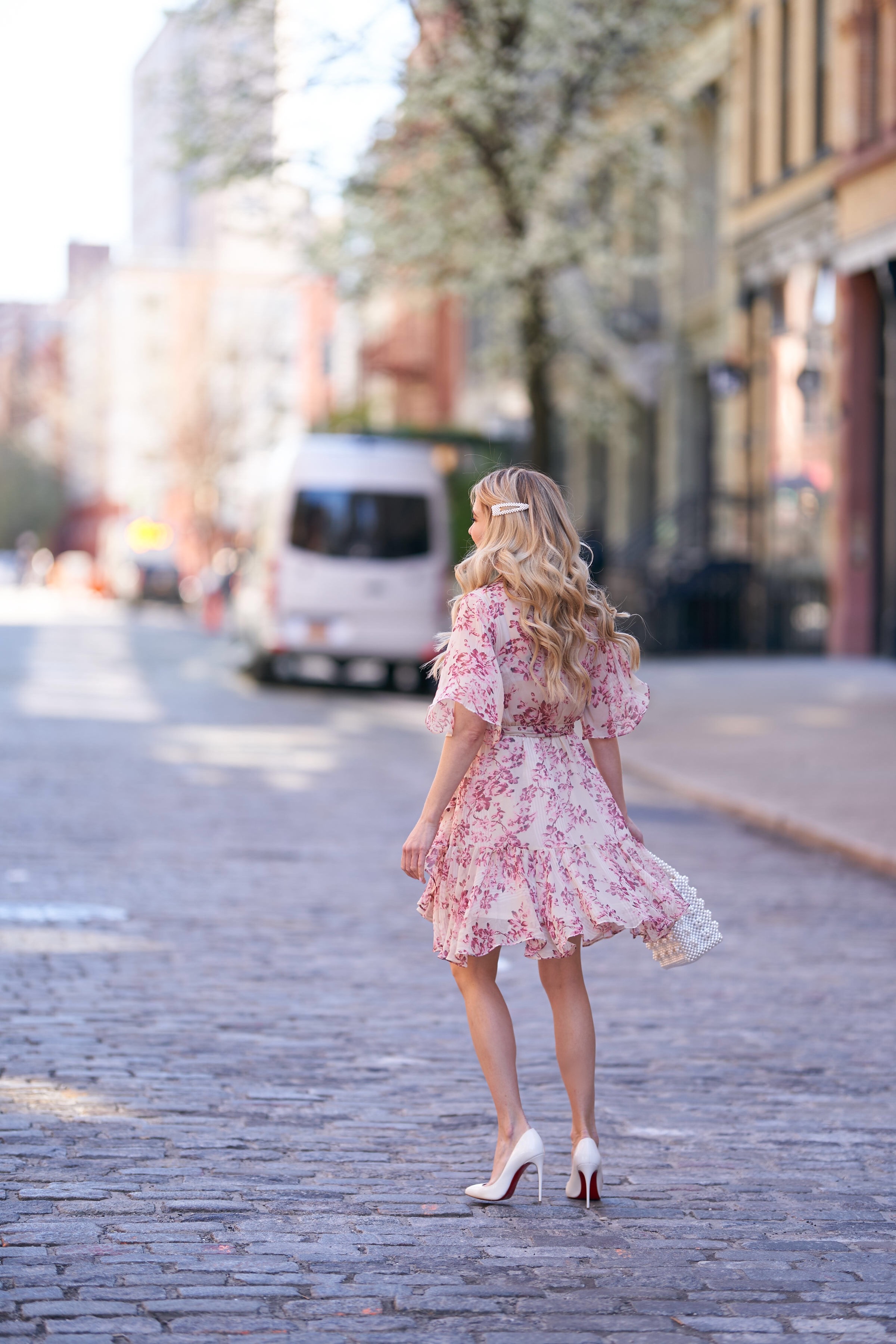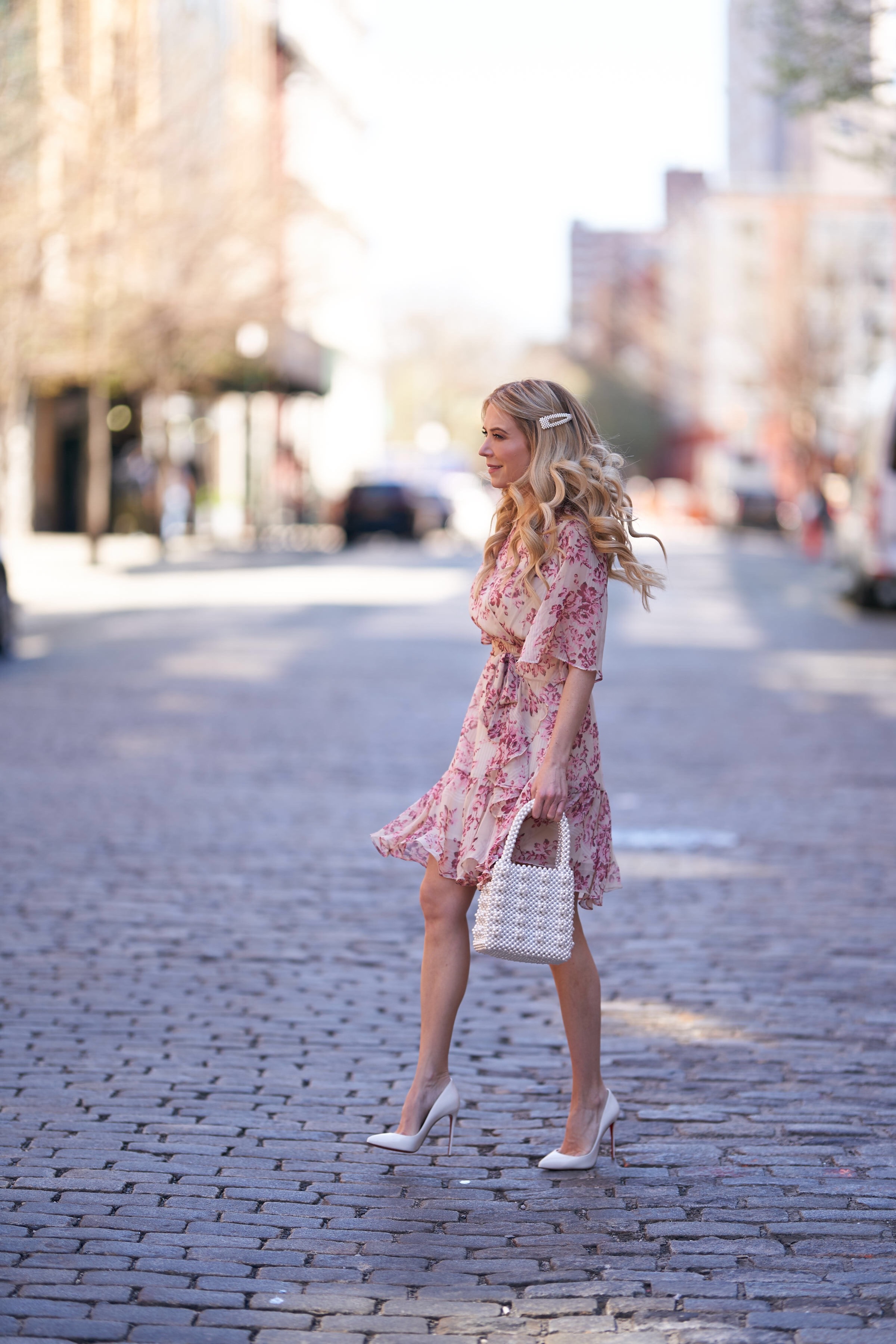 The perfect dress for a spring lunch date!
Happy Tuesday!  I wore this beautiful Chicwish dress to a special lunch date with my husband last Friday, in Soho!  It's the perfect daytime spring or summer dress to wear to a more dressy lunch, to drinks, or even to an occasion like a wedding or a graduation.   We went to the Crosby Bar in Soho, which I love, but it got me thinking I should do a post on my top 5 favorite places for a long, fun lunch in New York City!  Scroll down to read more!
 My 5 favorite lunch places in New York City:
Balthazar On Spring Street in the heart of Soho, this is always one of my absolute favorite places to have lunch preferably a long lunch with champagne or rose!  Balthazar opened in 1997 and this Keith McNally restaurant is truly a New York classic.  It is packed at all times of the day, open for breakfast, lunch and dinner and everything in between until late night.  Literally everything on the menu is delicious and the atmosphere is always so energetic and fun!  So chic too.  Very see and be seen place.
Cafe Cluny A West Village staple since 2006, this French style cafe on the corner of West 12th and West 4th is a fabulous place for lunch and for spotting celebs.  I have seen Sarah Jessica Parker here, and Julianne Moore twice!  The food is delicious and the atmosphere is perfection – cozy in winter, light and airy in summer.  Not many tourists know about it, so it has a more sophisticated vibe.  Amazing if you are looking for a lunch spot in the West Village.
Restoration Hardware Rooftop  This is my new favorite even though I have only been once (so far)!  Located in the Meatpacking on the roof of the new Restoration Hardware showroom, it is truly the most incredible roof top restaurant space in New York City open to the public.  Big spacious tables with large scale comfy seating, lots of beautiful greenery, and the best food and people watching.  They don't take reservations, but you can get there early and order a drink or a coffee at the coffee/wine bar on the fourth floor, and walk around and look at the furniture (or relax on the seating arrangements in the showroom!) until your table is ready.  I know it is a chain not unique to NYC but it is truly so fun and fabulous!
Fred's at Barney's Downtown Did you know Barney's also has a store downtown on 17th Street and 7th Ave?  It's fabulous – a smaller curated version of the main store uptown!  And on the top floor, tucked away by the men's department is the perfect spot for lunch or drinks: the restaurant Fred's.  They also have a Fred's in the main Barney's.  It has great food, a great bar, and a relaxed atmosphere with beautiful artwork on the walls.  It is very chic as it is filled with Barney's shoppers.  It is a hidden gem though and is rarely crowded, it is a haven off the bustle of 7th Ave.  I often go here for lunch with my mom friends before pickup because it is just easy and always good!
Nomo Kitchen at Nomo Soho  If you are a fashion influencer, this is the see and be seen place to hang out in Soho!  Nomo Kitchen is the beautiful atrium restaurant located in the front of the lobby of the Nomo Soho Hotel on Crosby Street.  Huge crystal chandeliers, a gorgeous bar, and greenery in the skylights make it a stunning space.  Such great atmosphere and you will see so many chic fashion people coming in and out the whole time.  I often meet my photographer here when we are shooting photos for my blog, as the hotel lets you change outfits in the bathrooms of the lobby.  Stop in if you are in Soho for a coffee or a drink, or a fun lunch!
The next time you are in New York, you must try one of these spots and report back!
Thanks so much for reading!
xoxo
Laura
Photos by Mike Kobal