Blouse: Target | Skirt: Target | Bag: Staud | Shoes: Tibi (last season, current season similar here)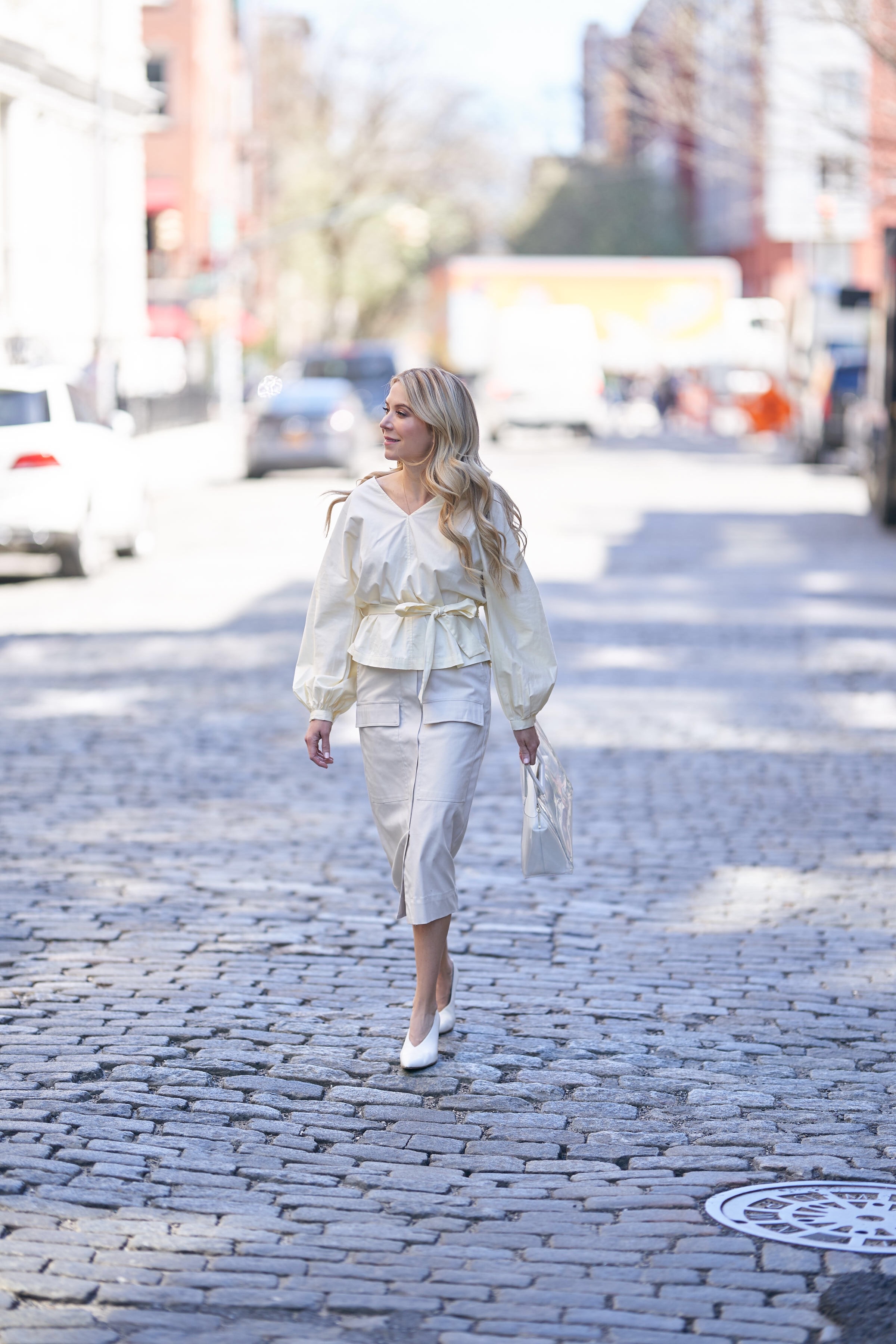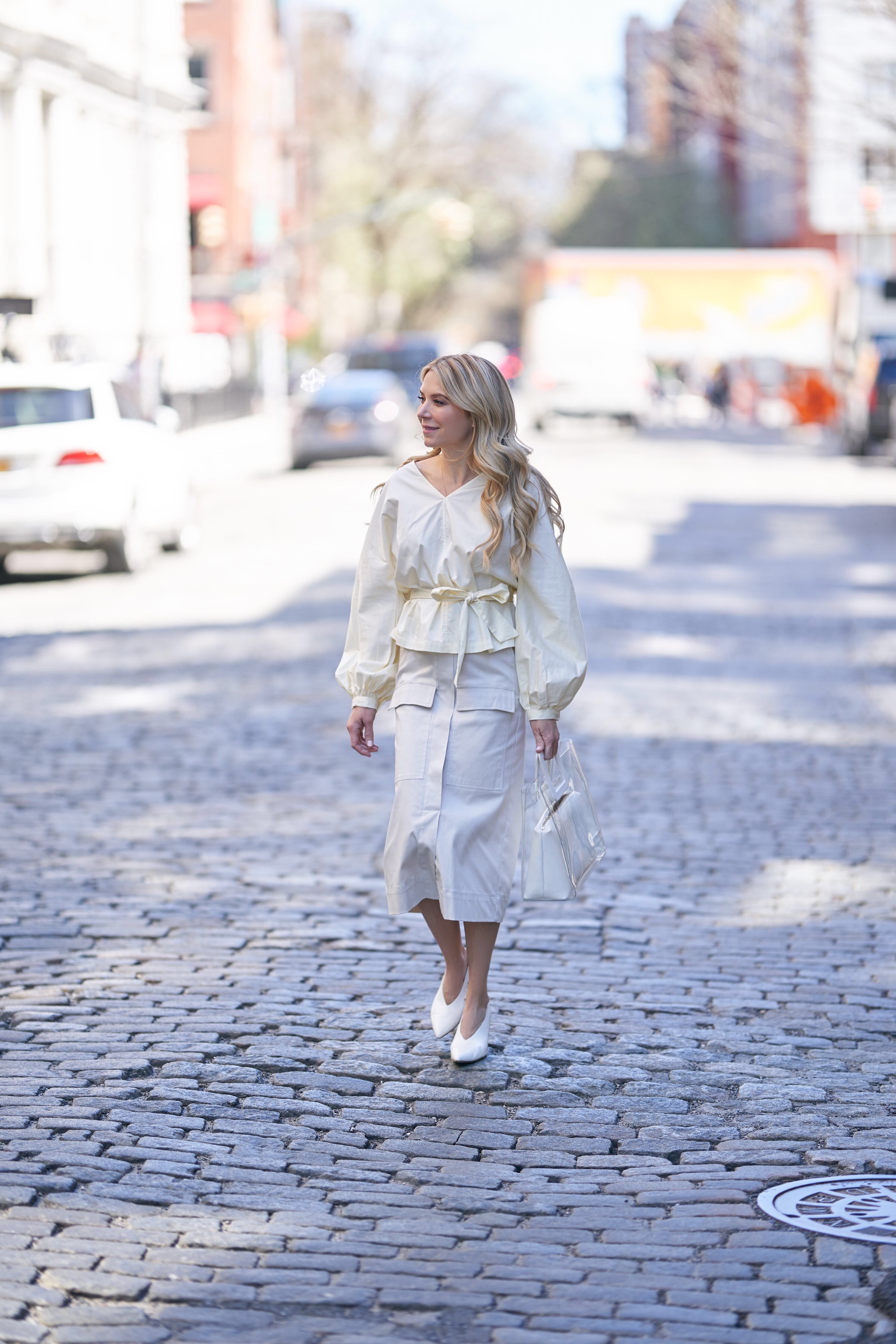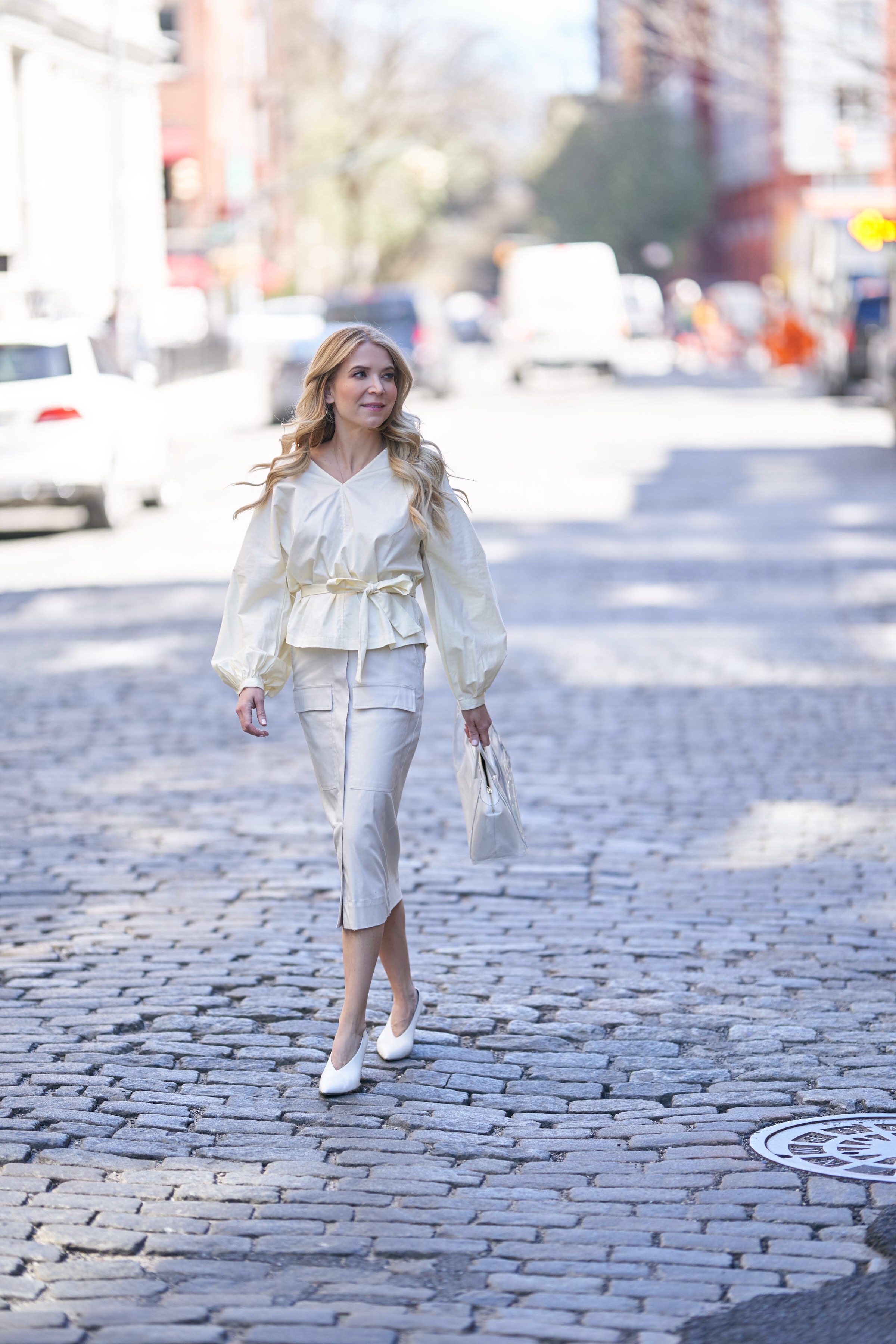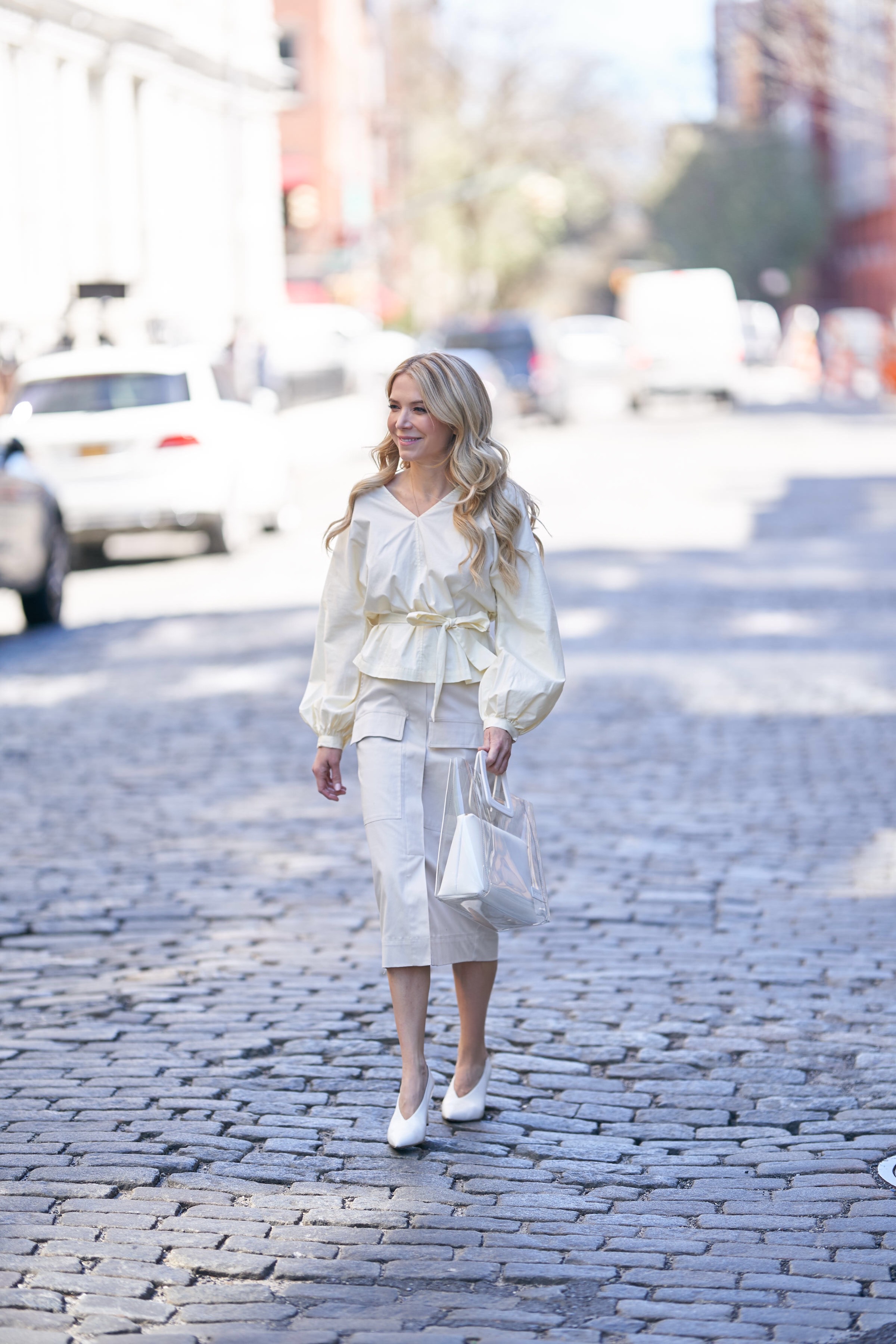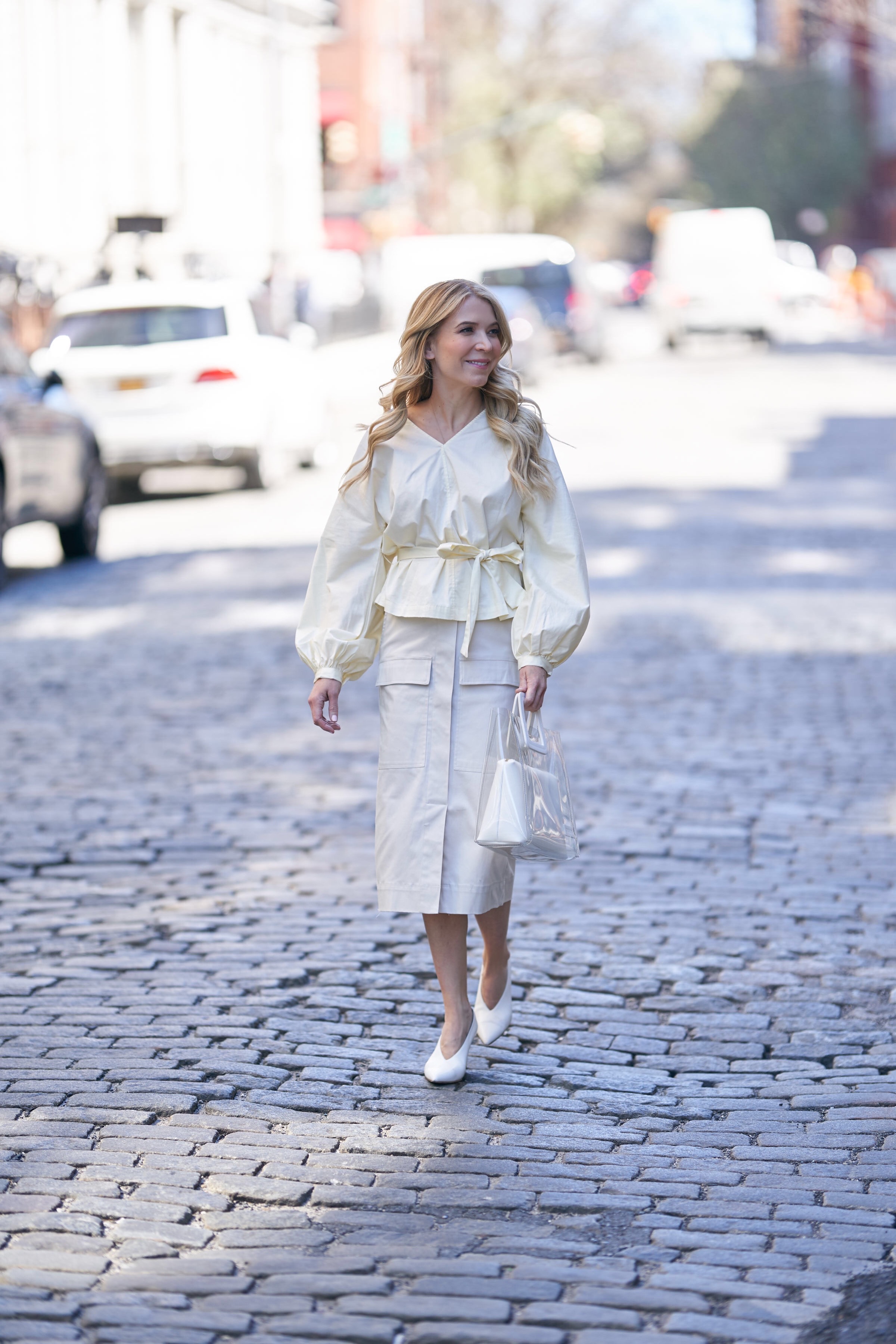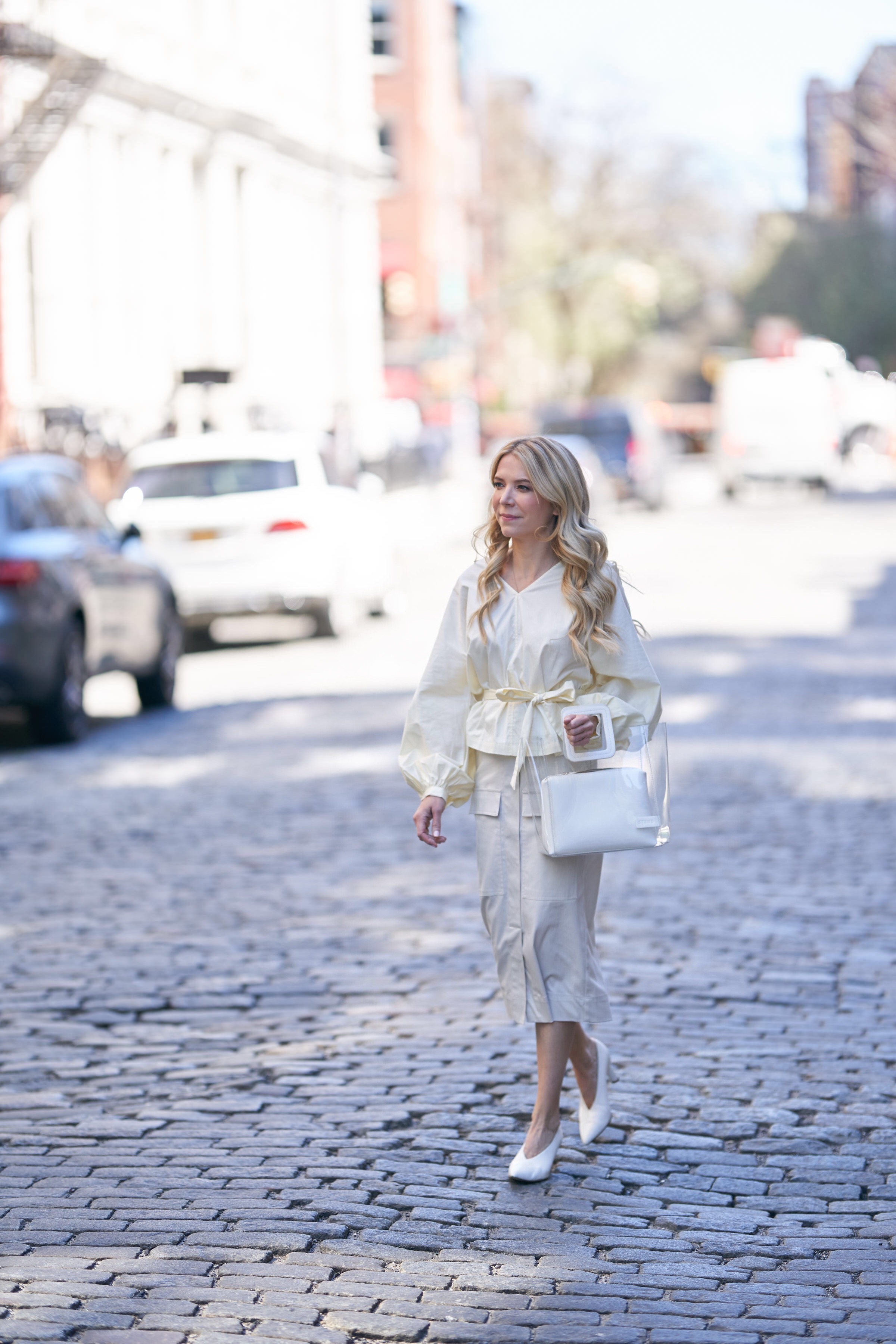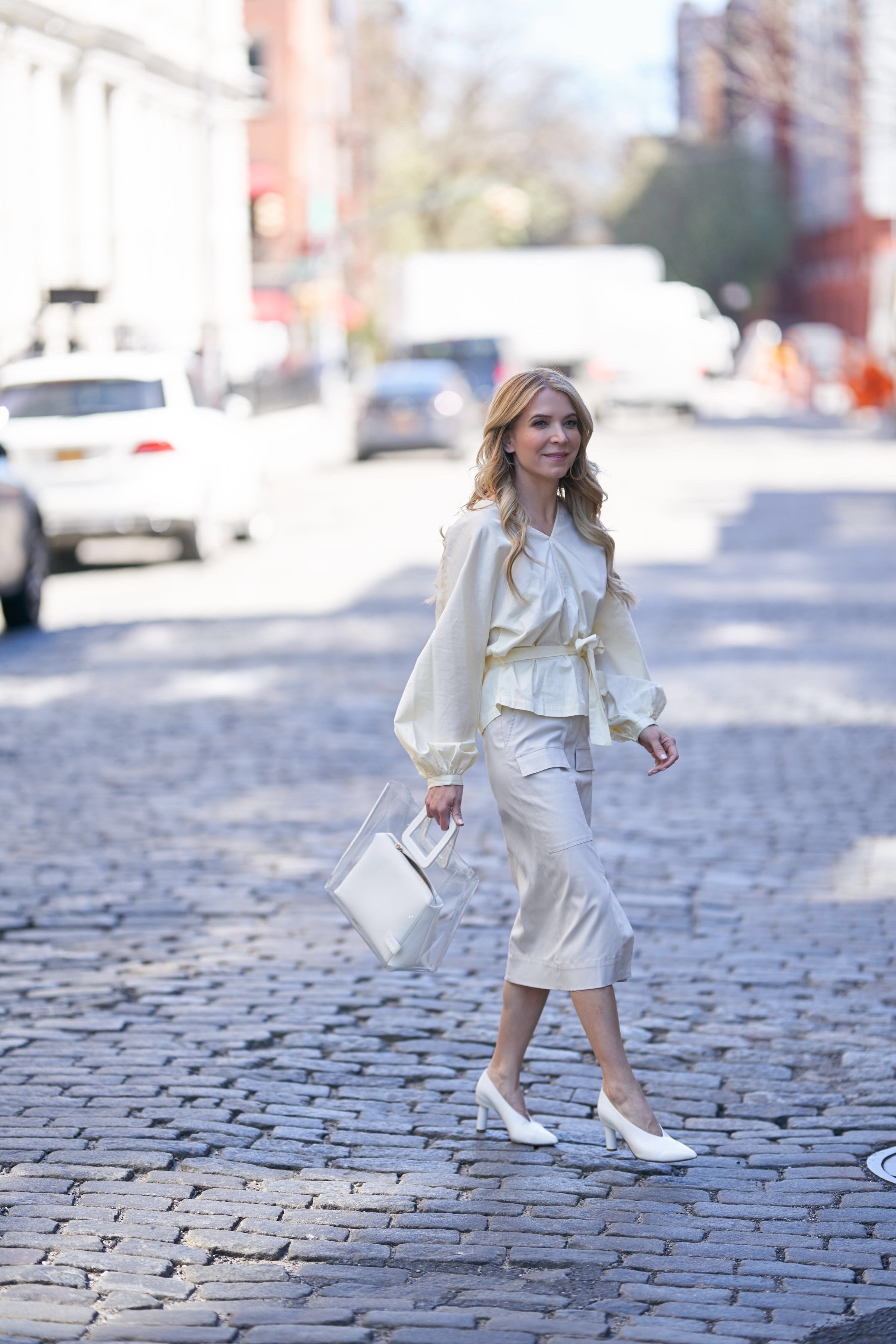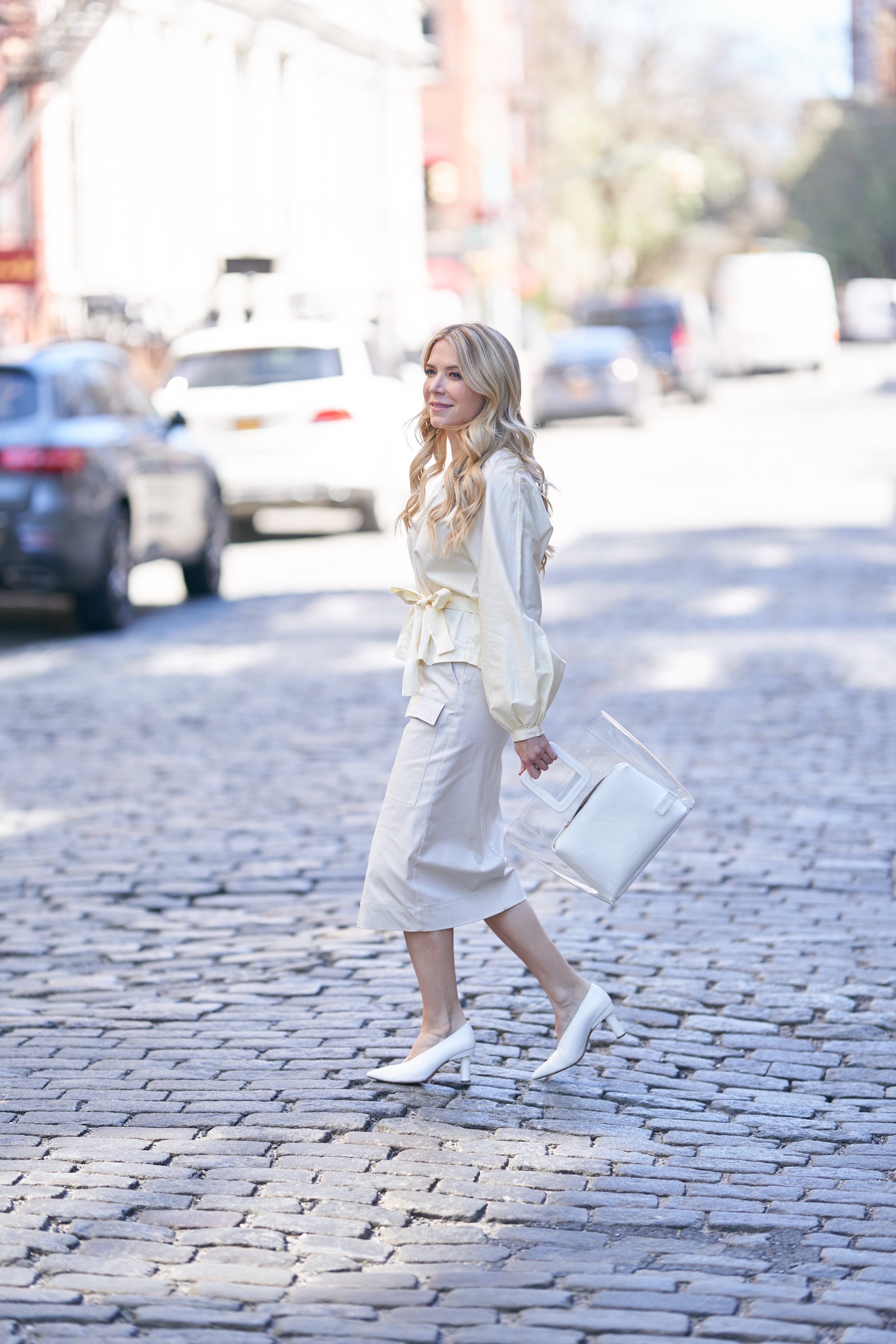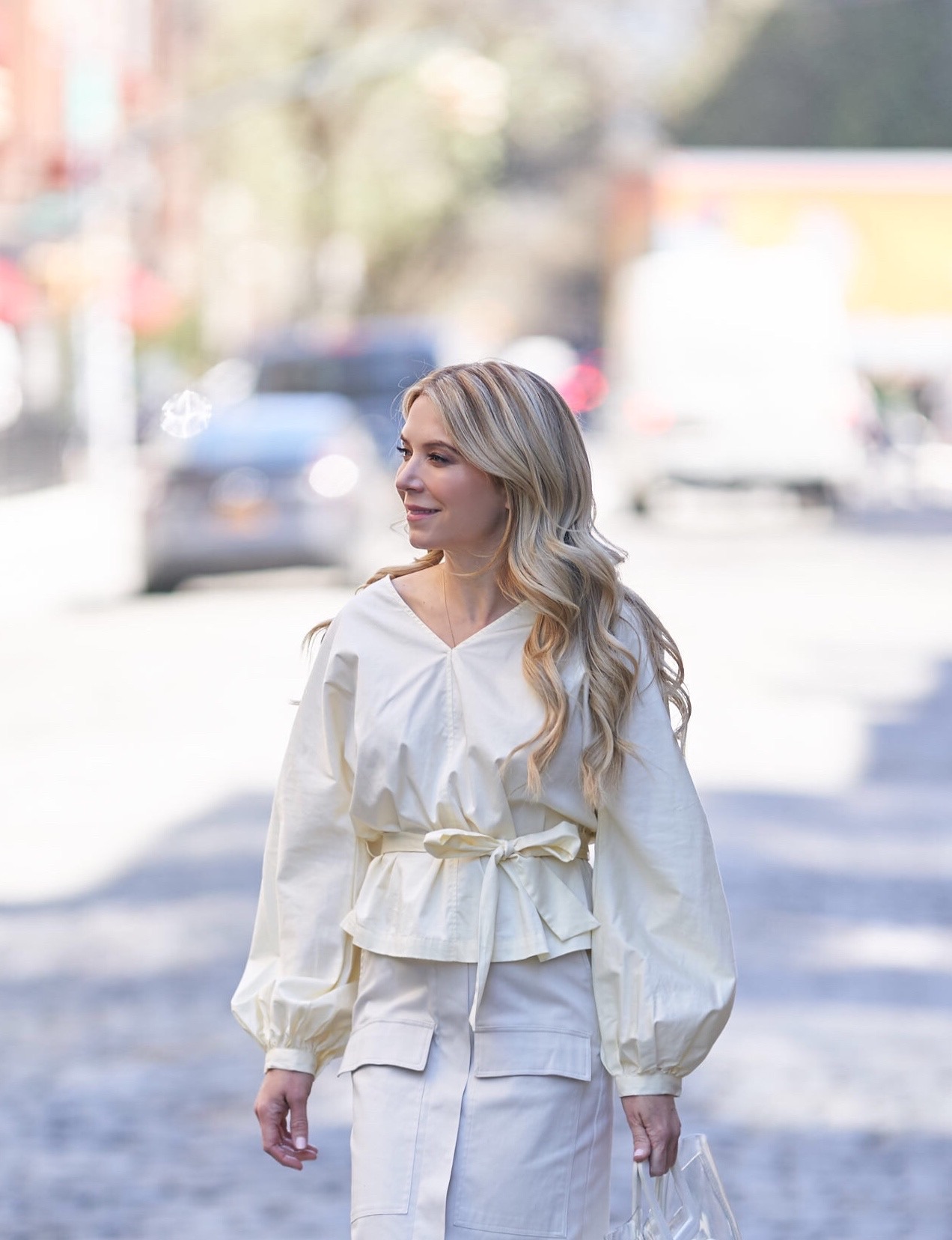 I say it all the time, but I really don't think you need to spend a lot on your work clothes.  I have received a few messages lately from readers on Instagram requesting me to post work outfits (because I have in my profile that I am a lawyer).  So when I saw this outfit at Target, I knew this would be a good work look idea!
This sash waist blouse and cargo pencil skirt are both beautiful and high quality!   I would never know that each piece is under $25.
I love this creamy yellow blouse, especially the fact that it has the sash waist – it's feminine but still appropriate for a corporate environment.  I also love the cargo skirt.  The pocket detailing is not bulky so it is still streamlined and chic for the office.
This is my second post featuring pieces from Target's Prologue collection (my first post on how to wear this Target Prologue dress two ways is here) and I am seriously obsessed!  The collection is high quality, tailored and very chic!  If I did still work at Deutsche Bank this is exactly something I would wear to the office!
Thanks for reading!
xxxxxx
Laura
Photos by Mike Kobal