Dress: Warm | Sneakers: Ganni (in white here) | Sunglasses: Le Specs | Bag: Muun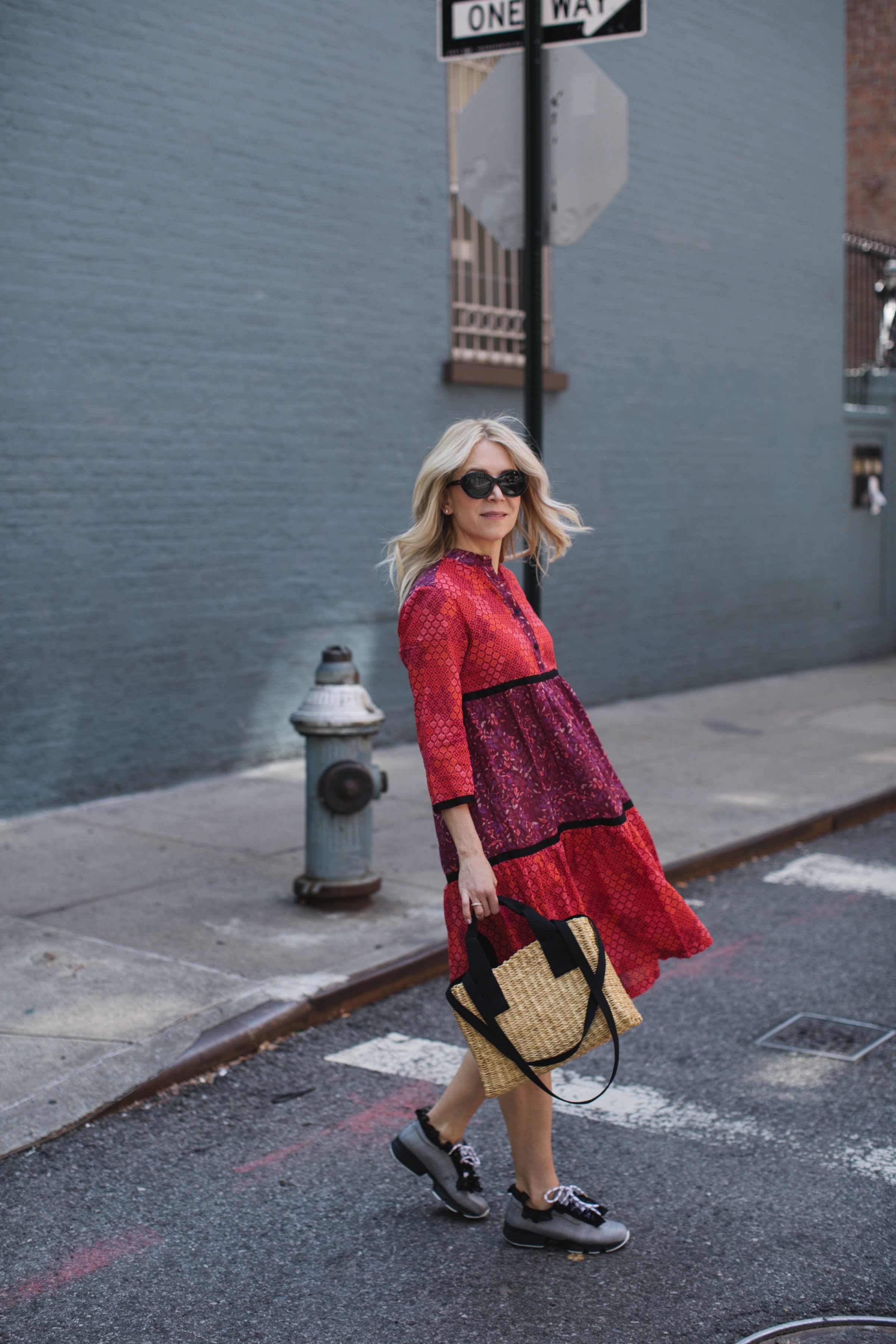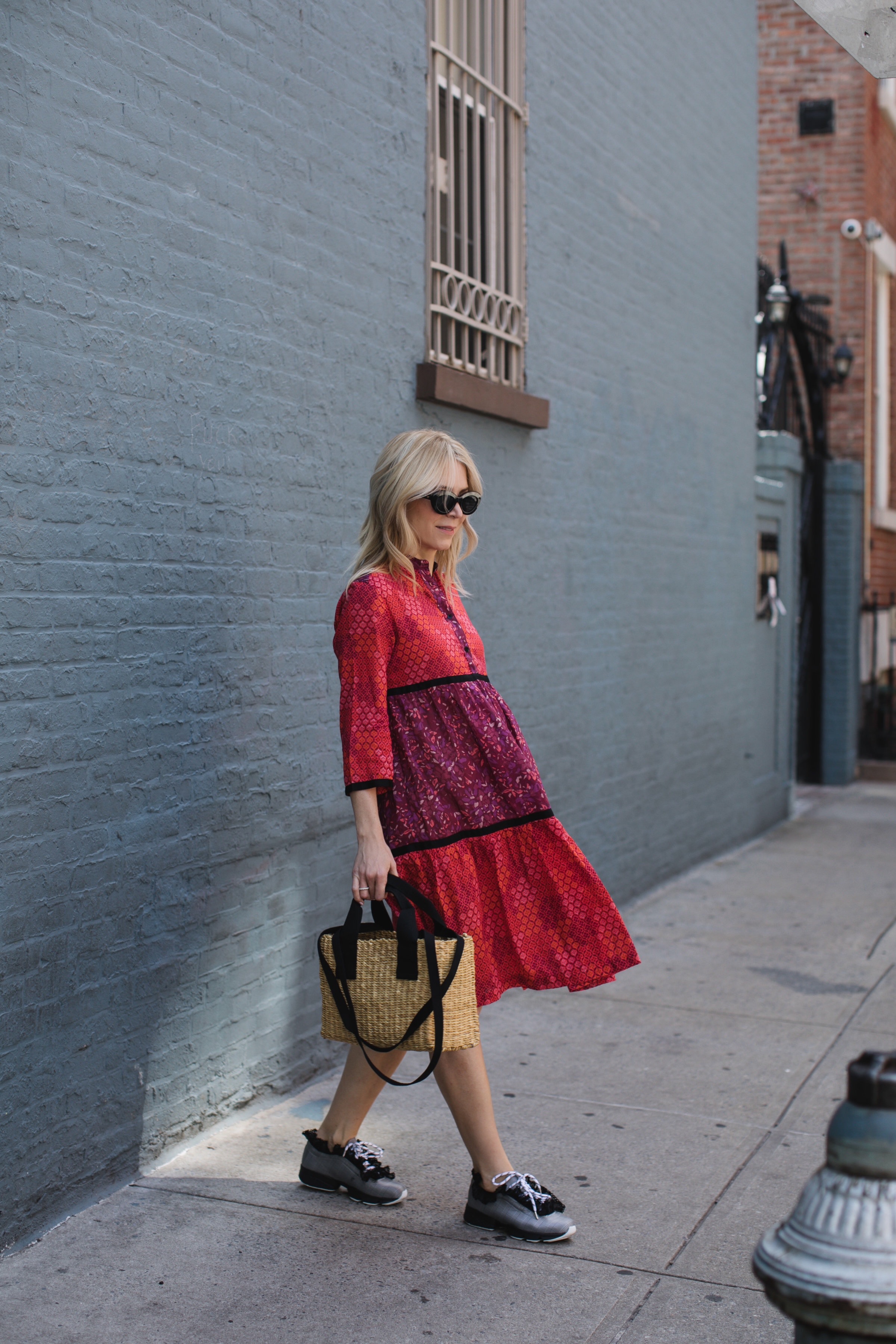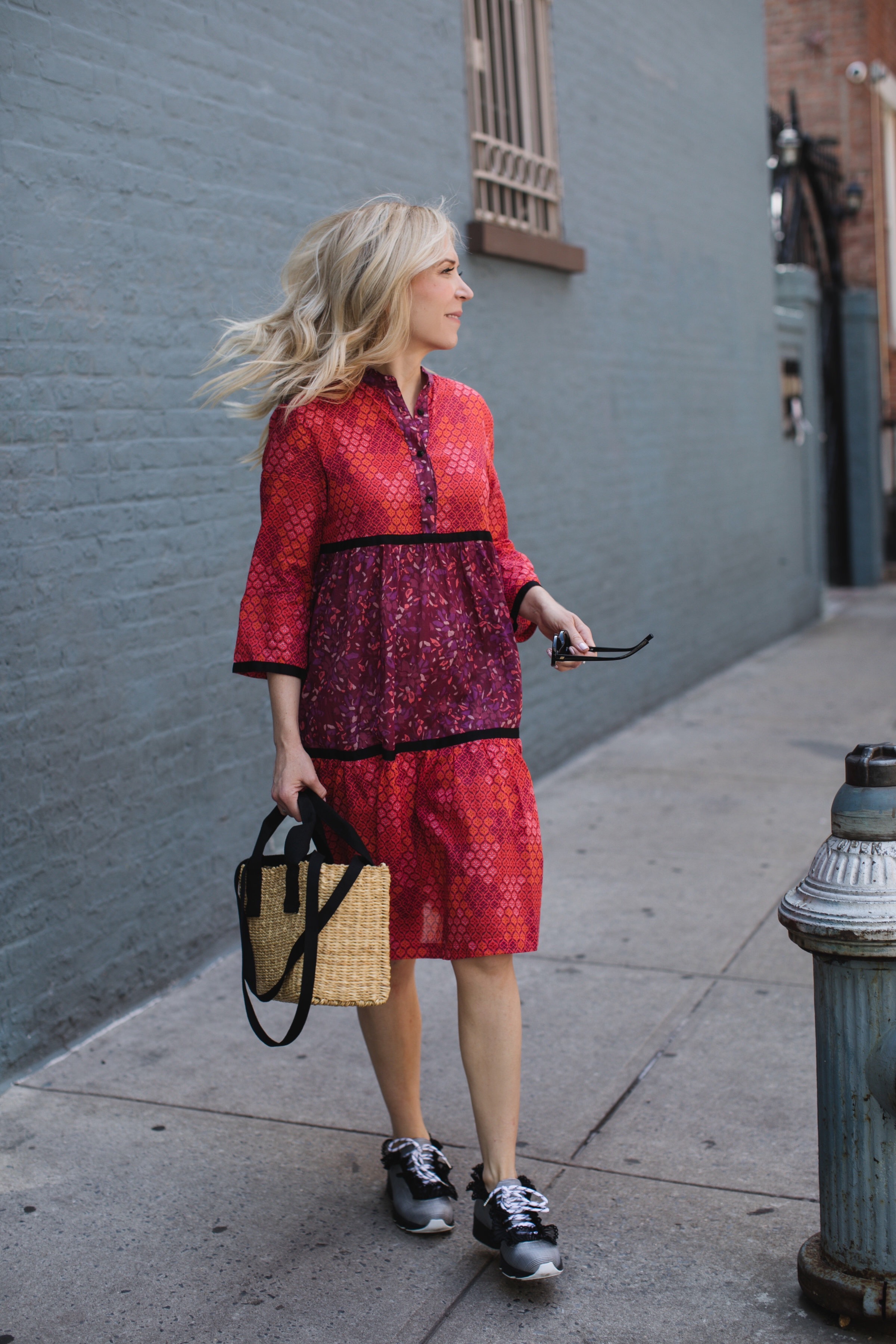 This is my favorite kind of outfit to wear around New York City at this time of year.  It is usually still so hot in the city until Halloween or later, but I always feel funny wearing lots of white or linen or very summery things because the mood has clearly shifted to Fall.  So personally almost every day I am wearing a dress and sandals, clogs or sneakers until the weather starts to cool down.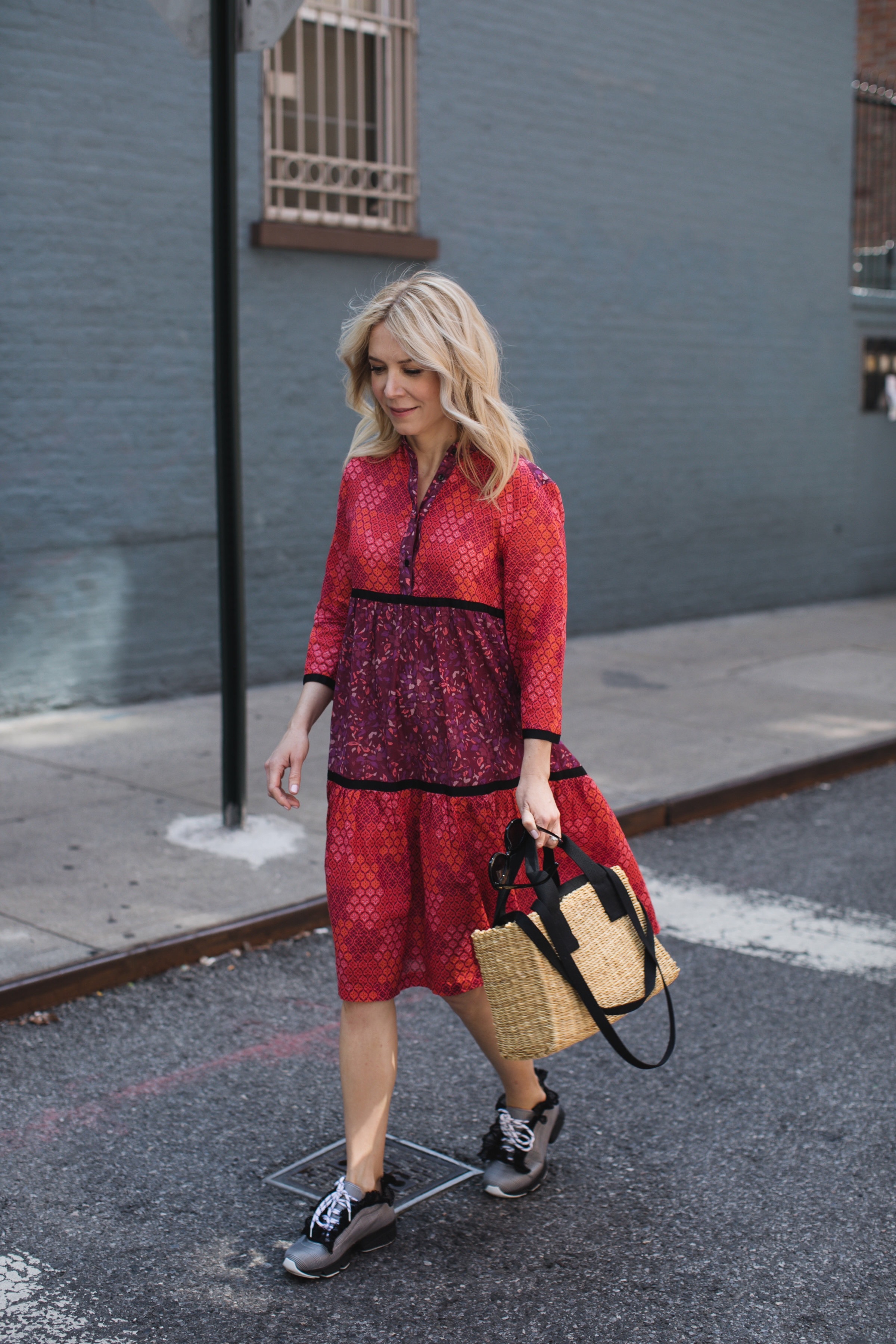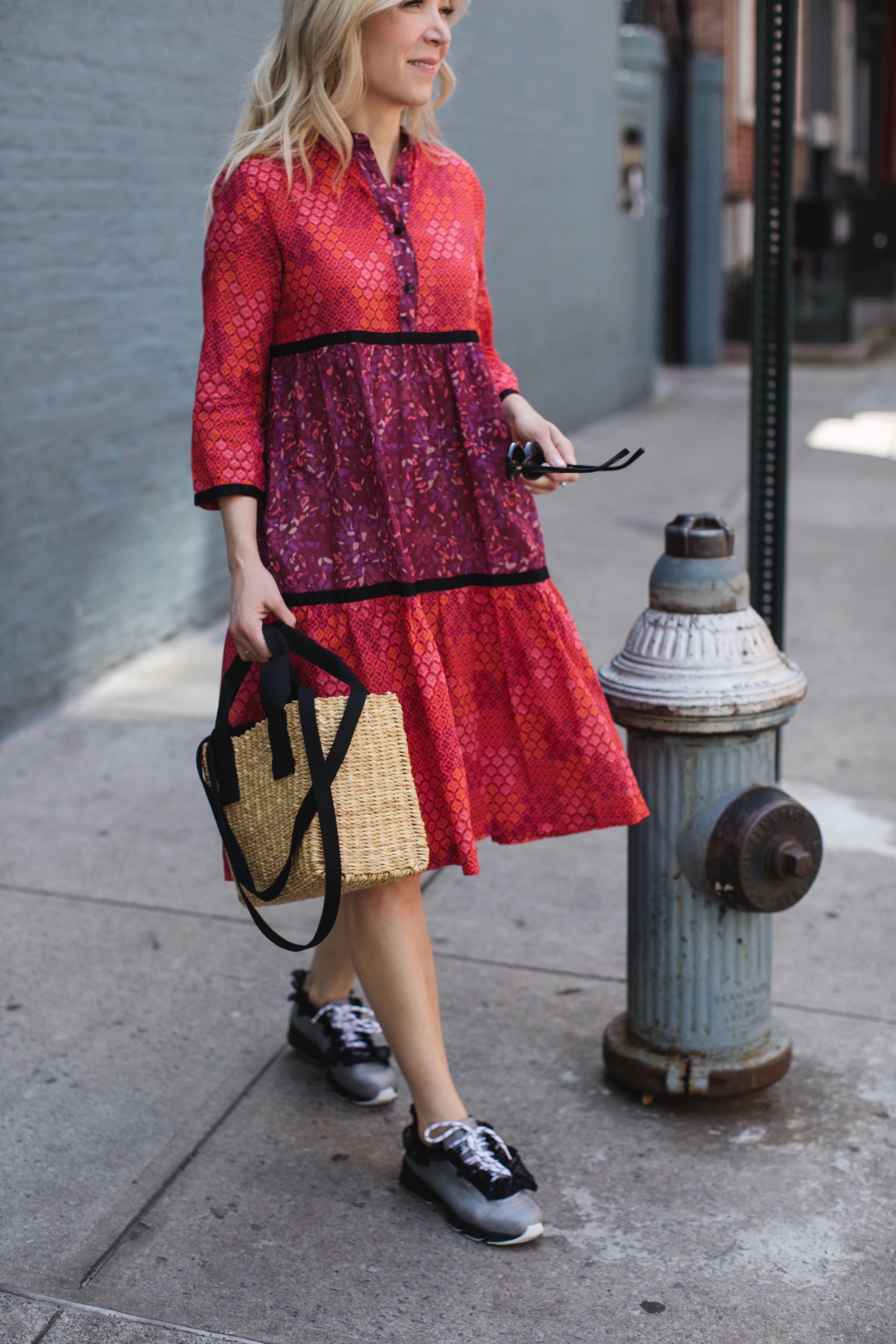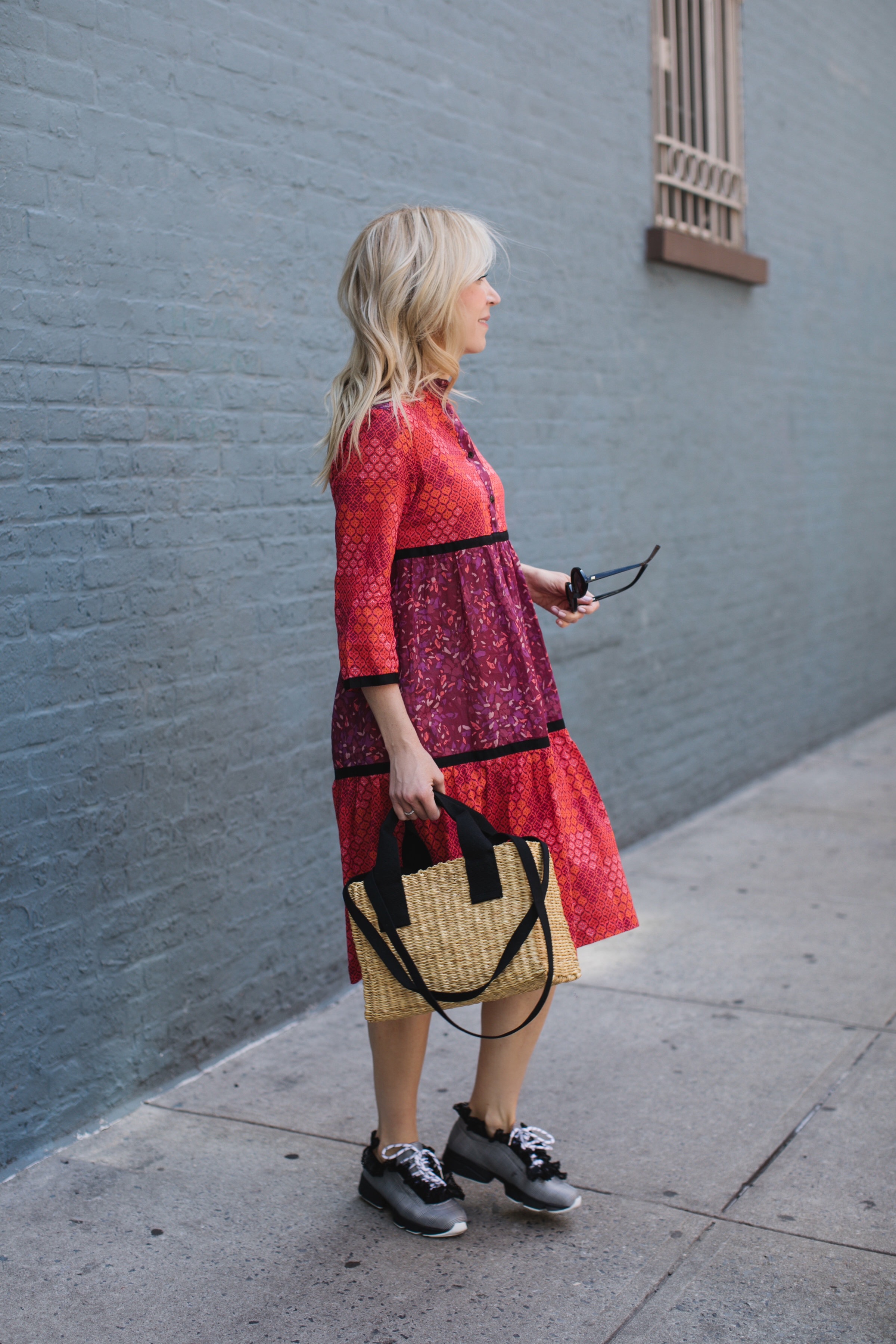 I also think it is fun to continue using your summer bag well into the Fall season.  It adds a twist and is a bit unpredictable.  This one, I got in Spring of 2017 and this season's version is still available from Net-a-porter (linked here).  I love how it has a canvas long strap as well as the double handles so you can wear it over your shoulder.  It's roomy, and has an interior lining that you can tie up so people cannot reach their hands in easily to pickpocket you (a fear my mom has drummed into me over the years).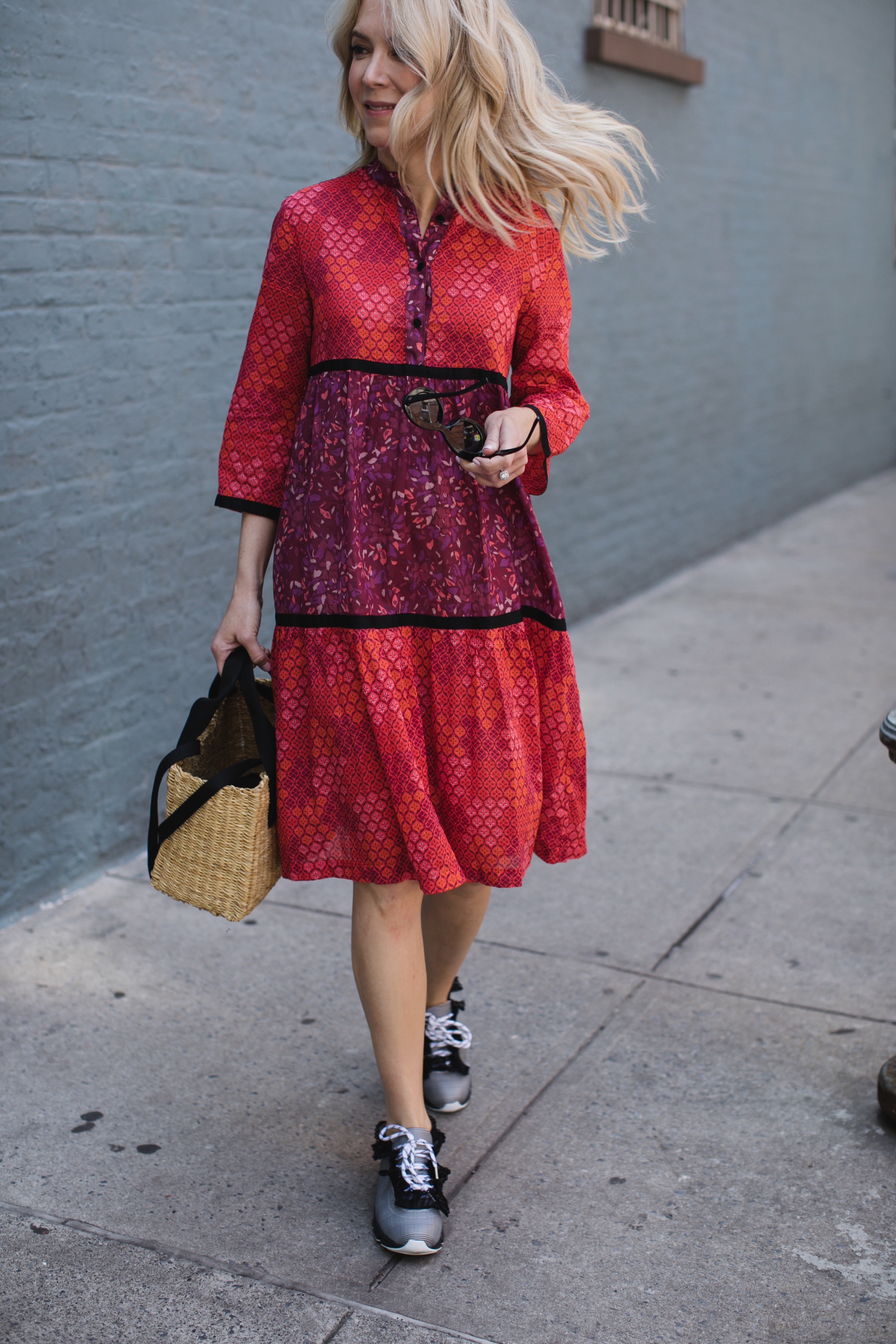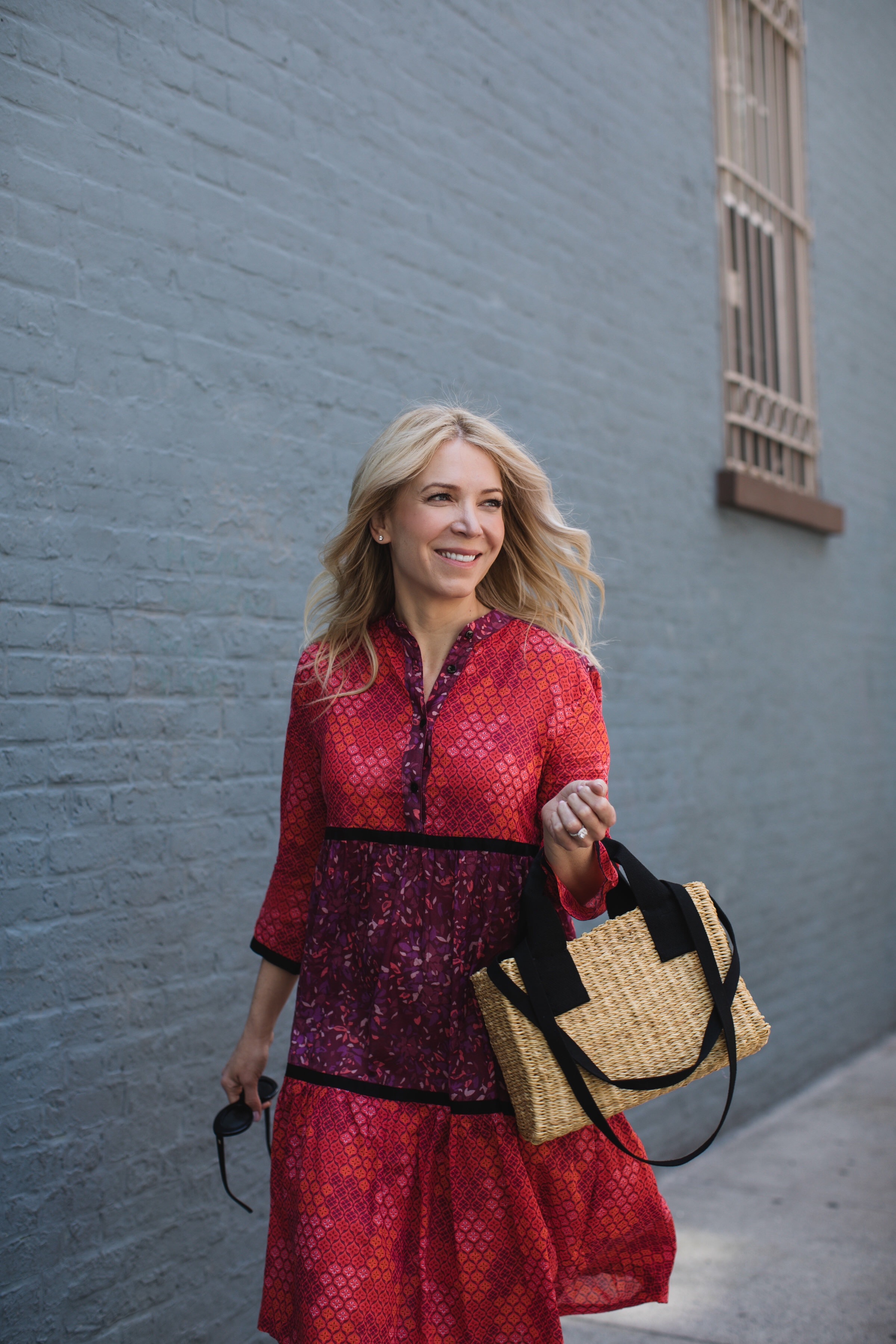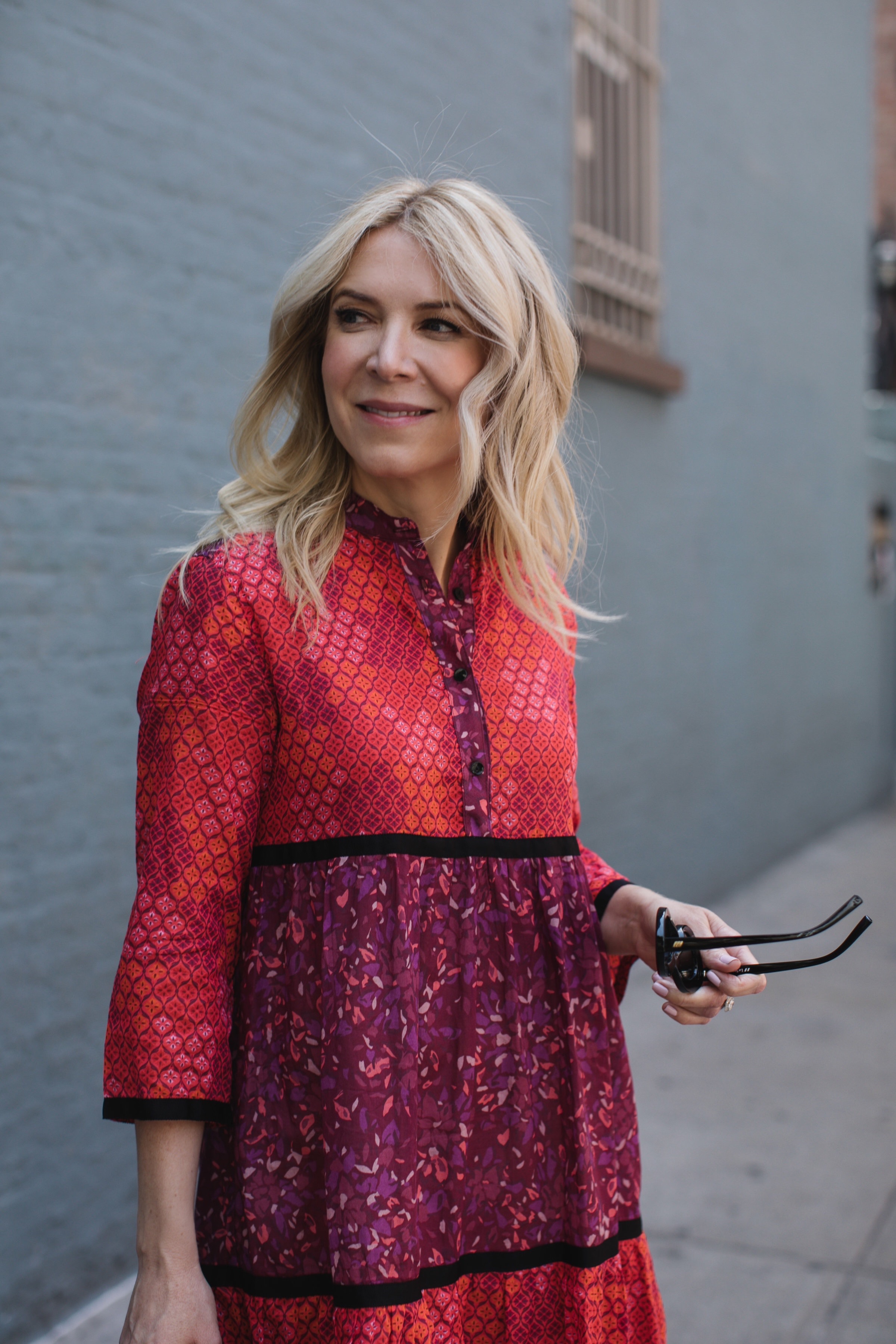 And finally these Ganni sneakers.  Like most shoe purchases I obsessed over them for months on end, and hem and haw over buying them.  I finally got them and I only just wish I would have bought them sooner as I could have been wearing them the whole time!  Do you do the same with your shoe purchases?  Or are you more of an impulse shopper?  Anyway I love them, they have ruffles around the top.  I know this may make them a bit OVER the top, but I don't mind.  Life is short, you need to wear what you love.
Thank you for reading and happy Monday!
xxxx
Laura
Photos by Lydia Hudgens