Leather Trousers: & Other Stories | Sweater: & Other Stories | Earrings: J.Crew | Boots: Dolce Vita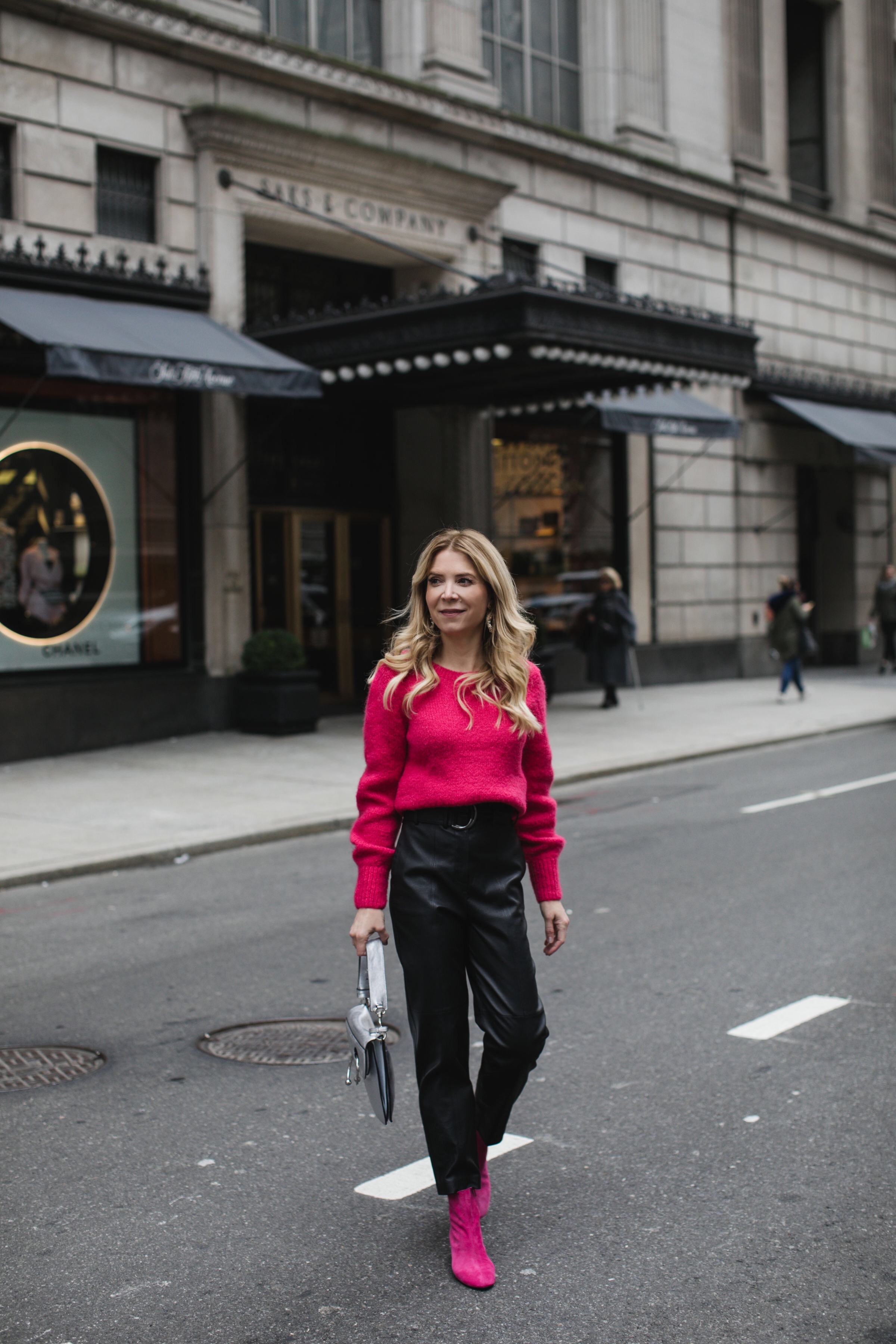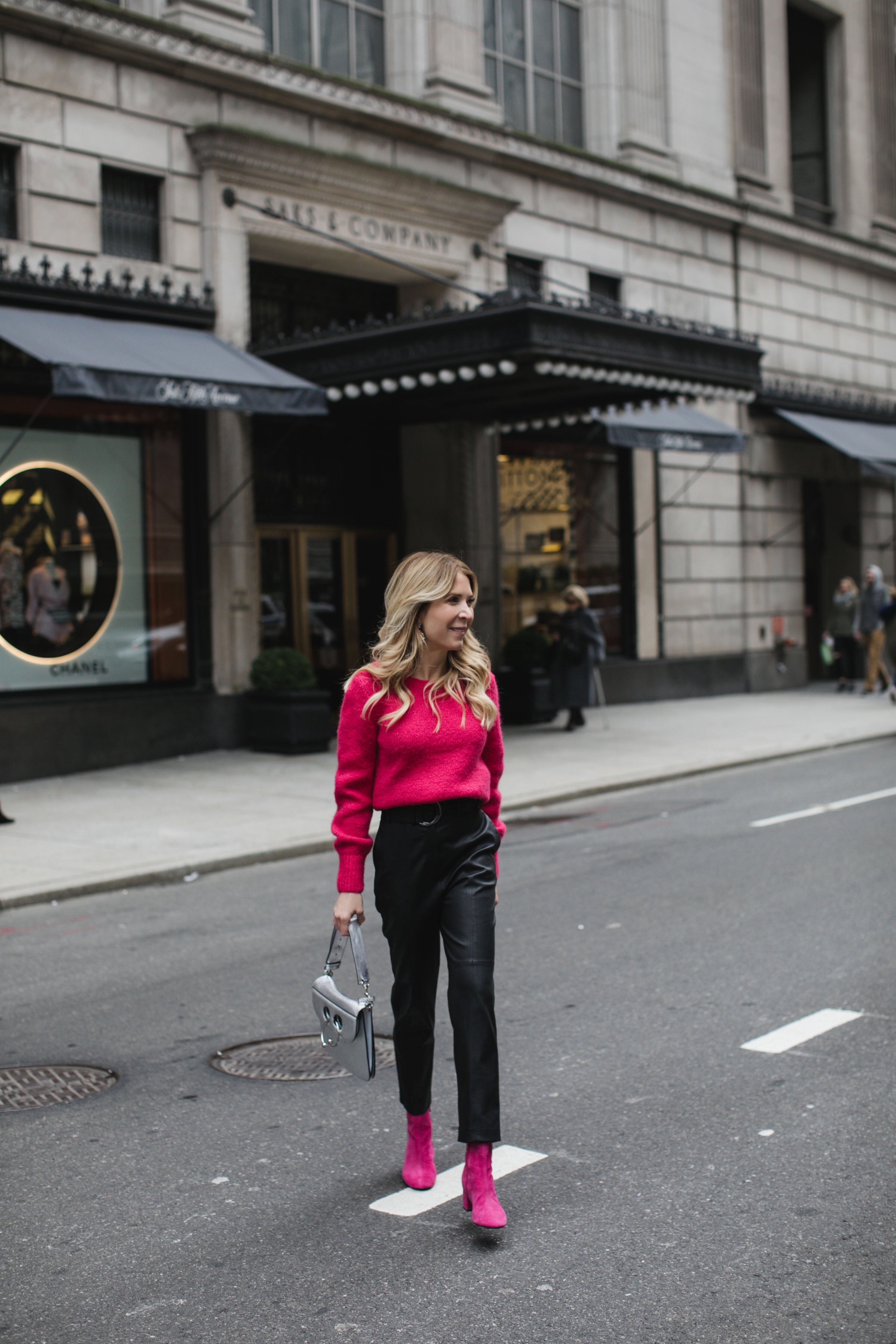 Good morning!  Let's talk leather pants!  First of all, do you not agree that leather pants are just the BEST?  They totally and completely amp up your outfit. Jeans are always a staple, but leather pants… well they just add that certain je ne sais quois.  Dress them up with a silky blouse or fun top, or dress them down with a big cozy sweater, they will always look great.
I don't know about you, but I already do own several pairs of leather pants, mostly that I have bought over the years at end of winter sales (it is the best time to get them, they get marked down so much!).  But they are almost all super skinny fit, and skintight: either leather leggings, or leather skinny "jeans".  And mostly when I search online for "leather pants" most of what comes up are skinny fit.
Recently, I have been coveting a pair of wide legged leather pants.  I know they are out there, because I have seen them on Pinterest and Instagram, but it has been must harder than expected, until now, to find a good pair.  I've seen faux leather ones, which are cute but maybe not too well made – or there are amazing looking real leather ones that cost a trillion dollars.  So when I saw this pair from & Other Stories, I didn't hesitate even one second to buy.  First of all, they are so reasonably priced.  Most real leather pants run upwards of $1,000.  These are under $400.  And more importantly they are of great quality and are really flattering.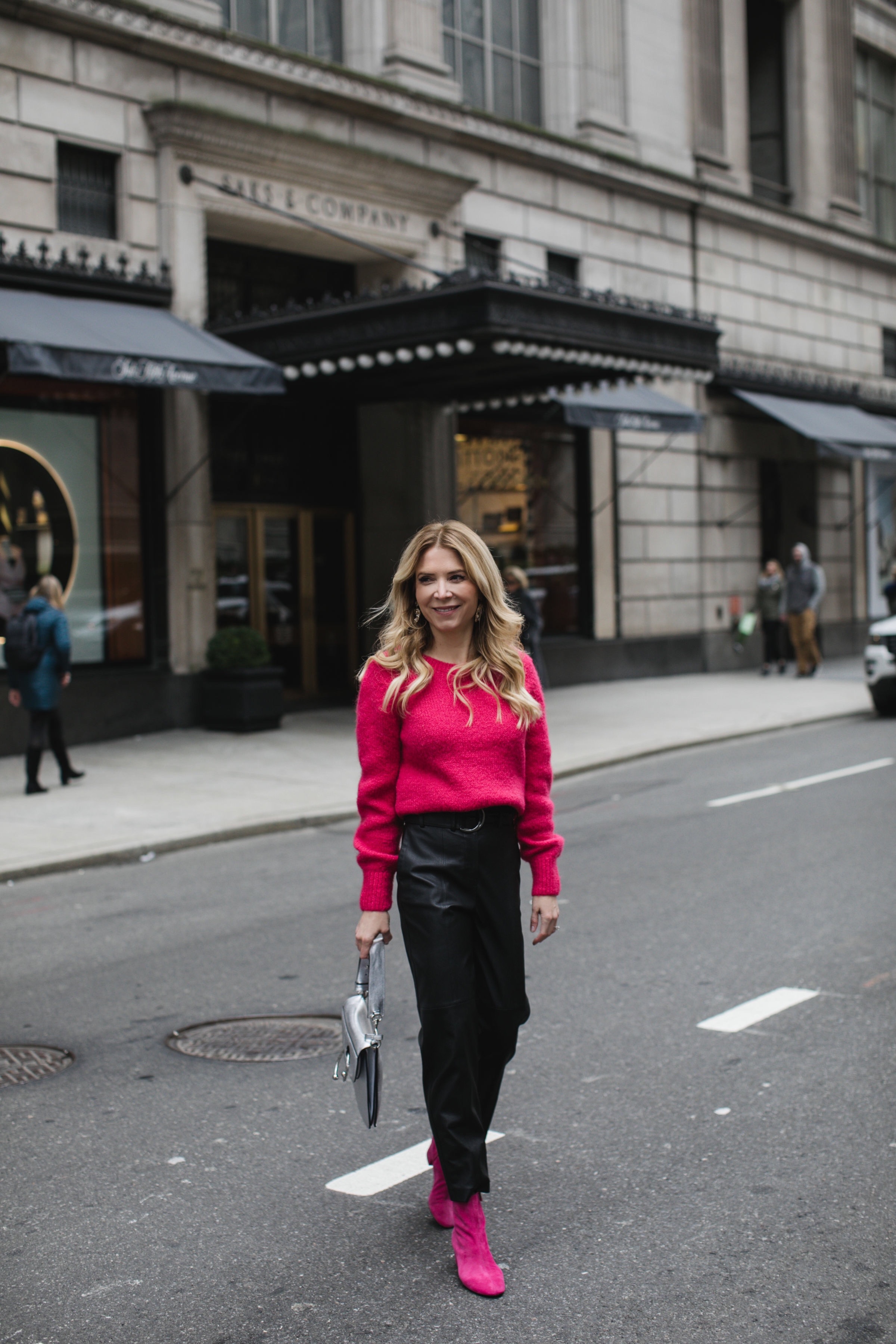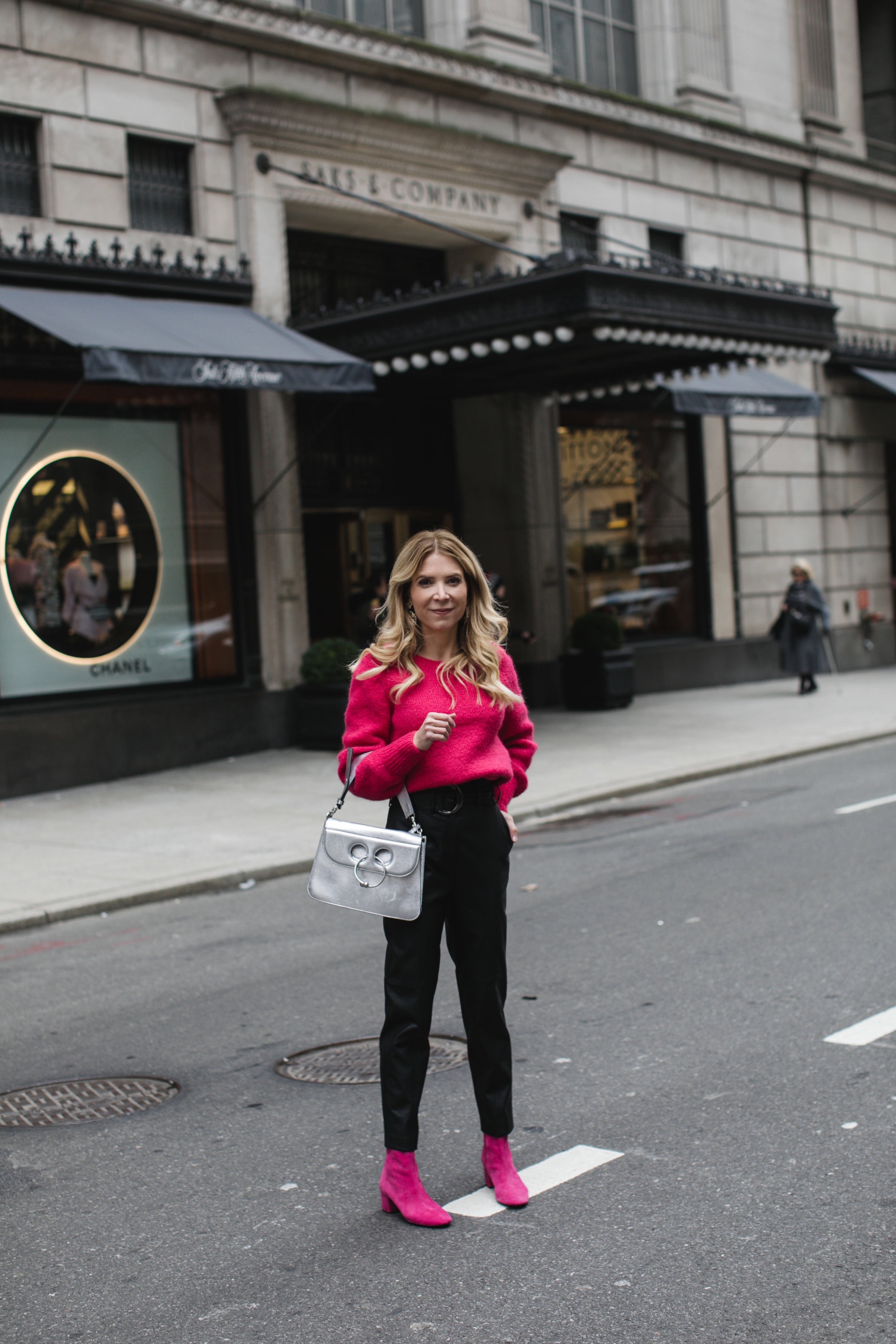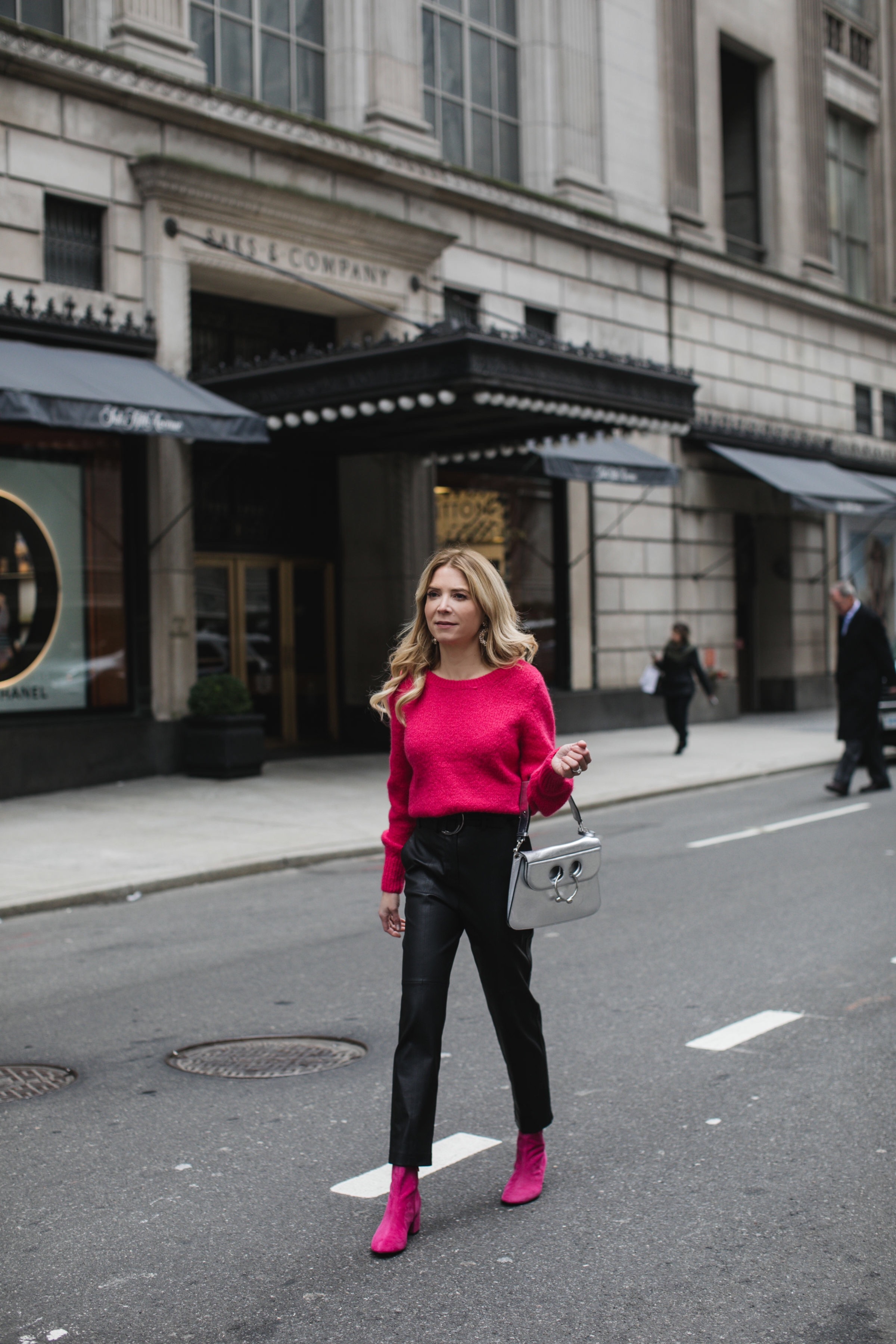 These have a paper bag waist, and a looser more forgiving fit.  I love how they have a belt with the round metal buckle.  They are pretty cute pants.  Although I am happy with them, I ALSO want to find a pair of super wide legged high waisted leather pants.  Similar to this pair by Nili Lotan, but not so pricey.  I mean, seriously?  There is NO WAY I would ever pay almost $1,700 for leather pants.  I am waiting for H&M to come out with a copy!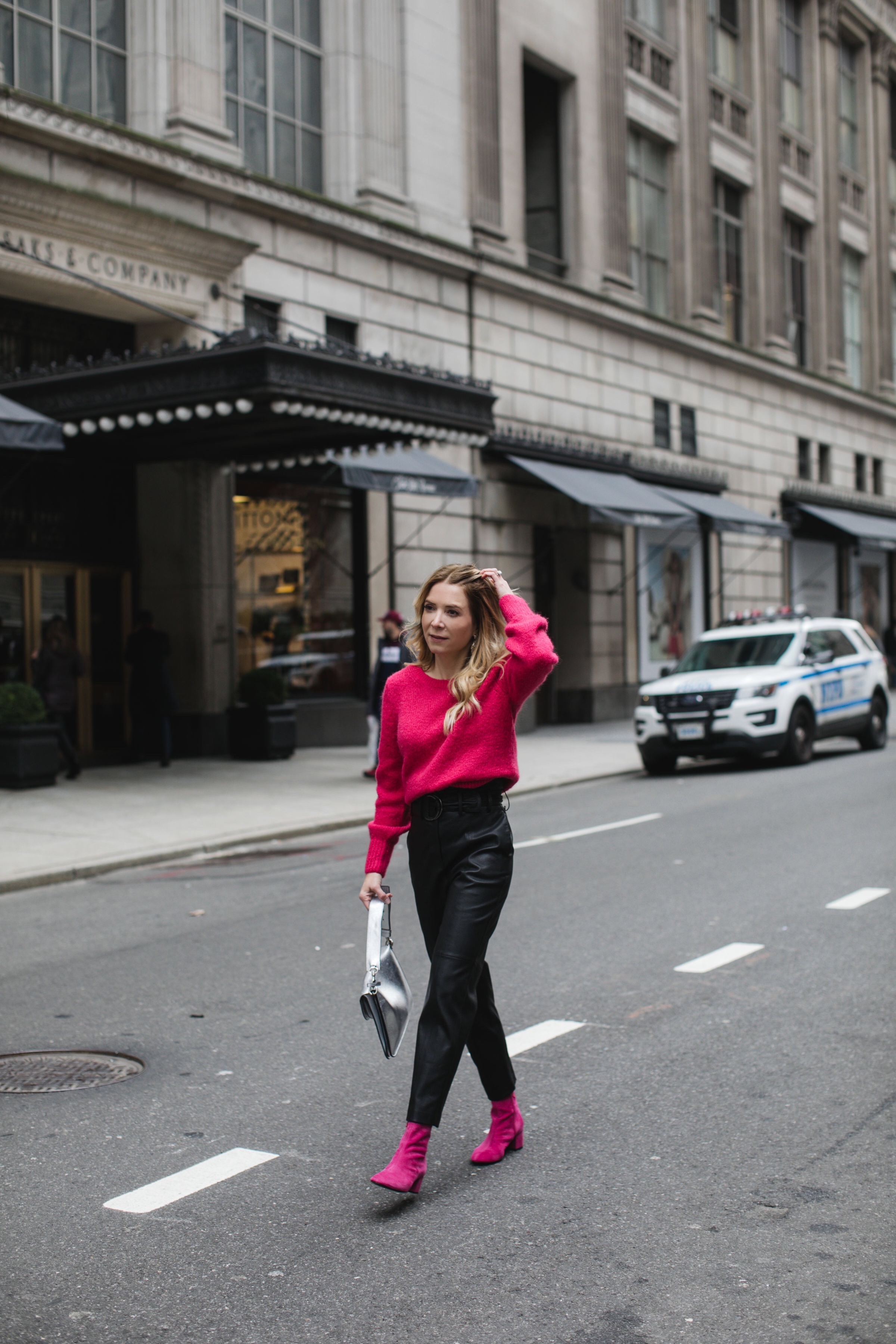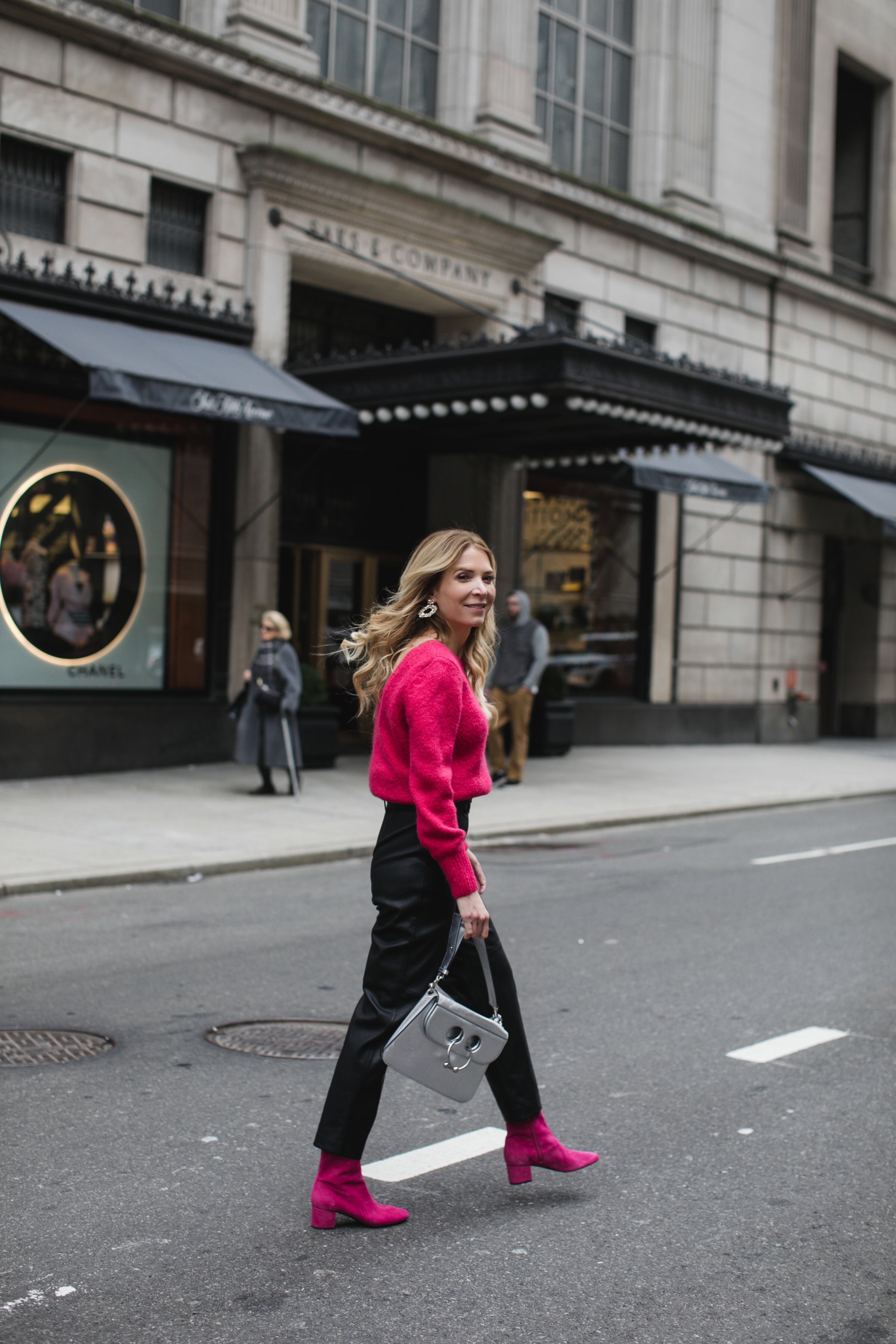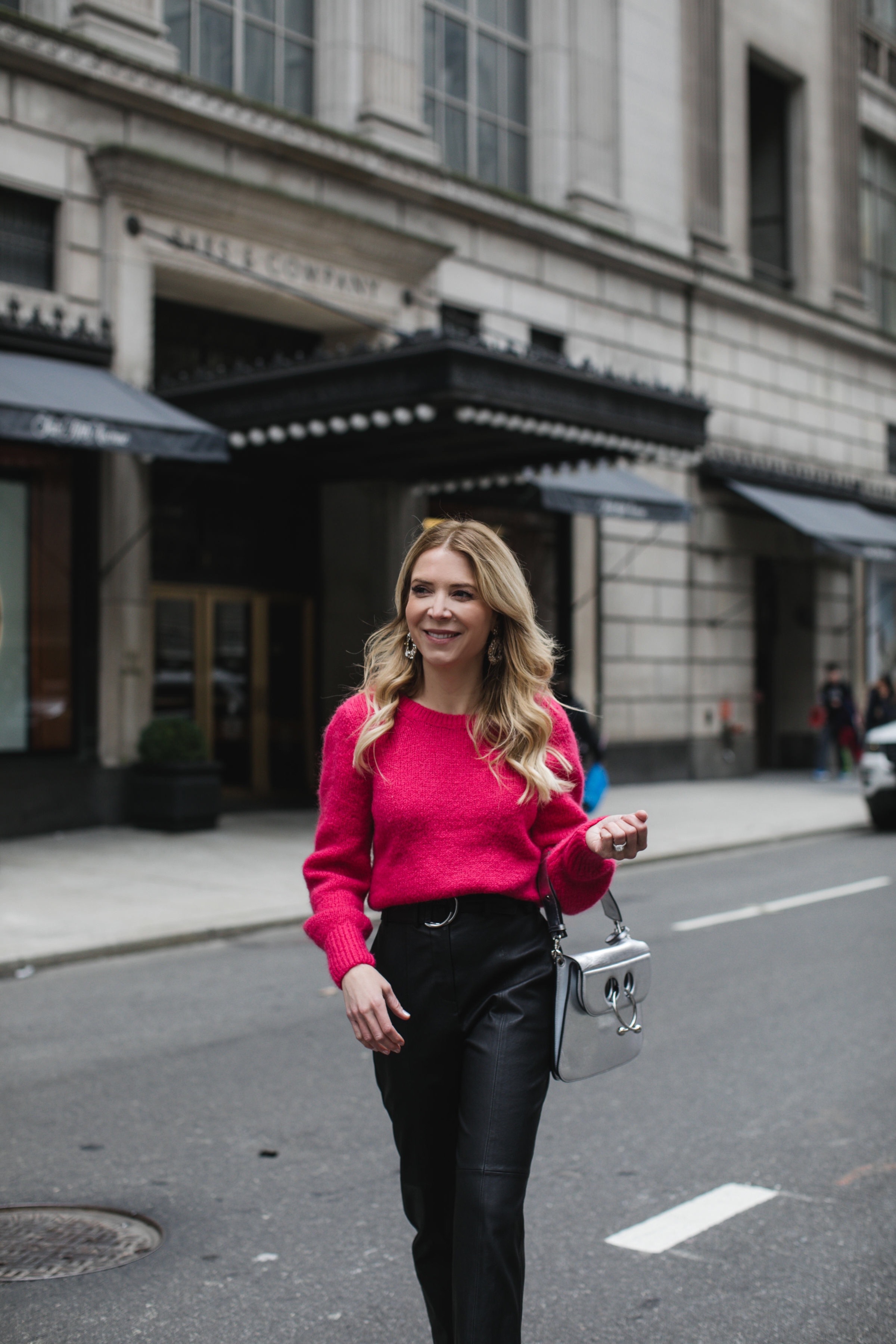 I have linked to a bunch of wider legged leather trousers (see the scroll bar below), in case you are interested.  And, please can you do me a favor?  If you find a super wide legged pair of leather trousers like the Nili Lotan ones – but for a fraction of the price – please send me an email!  I would be so grateful because I reeeeeaaaalllly want to find a pair to add to my leather pant collection!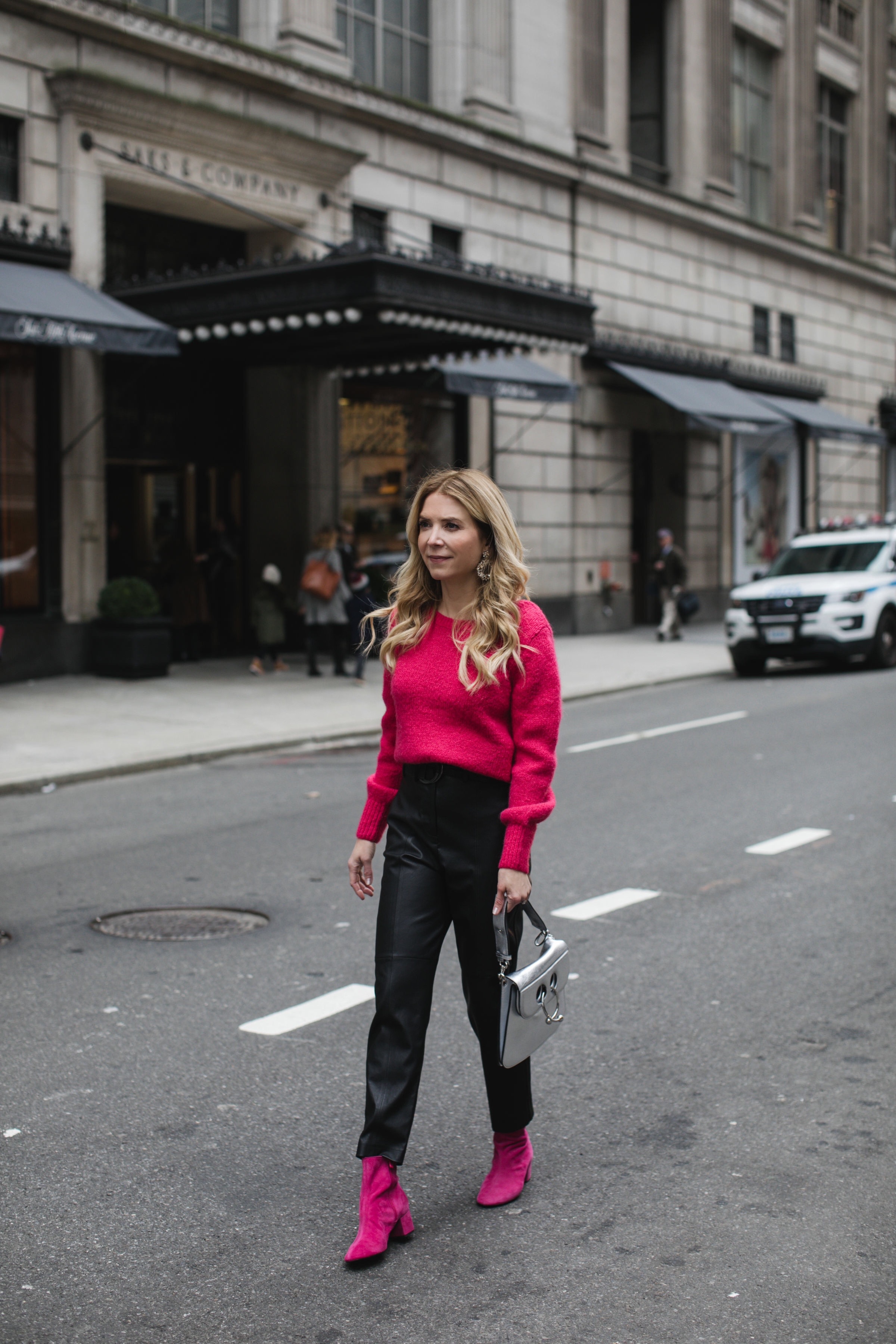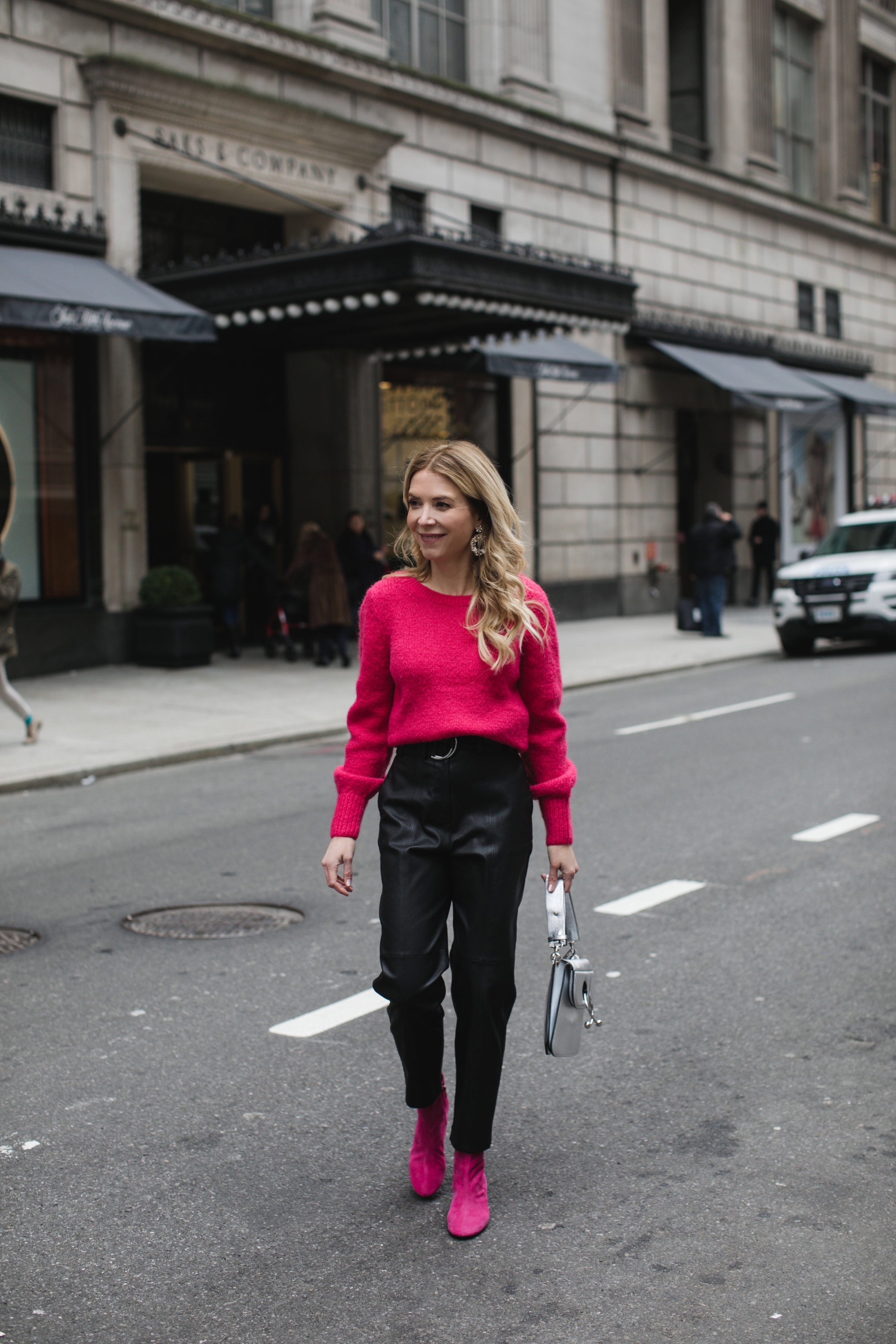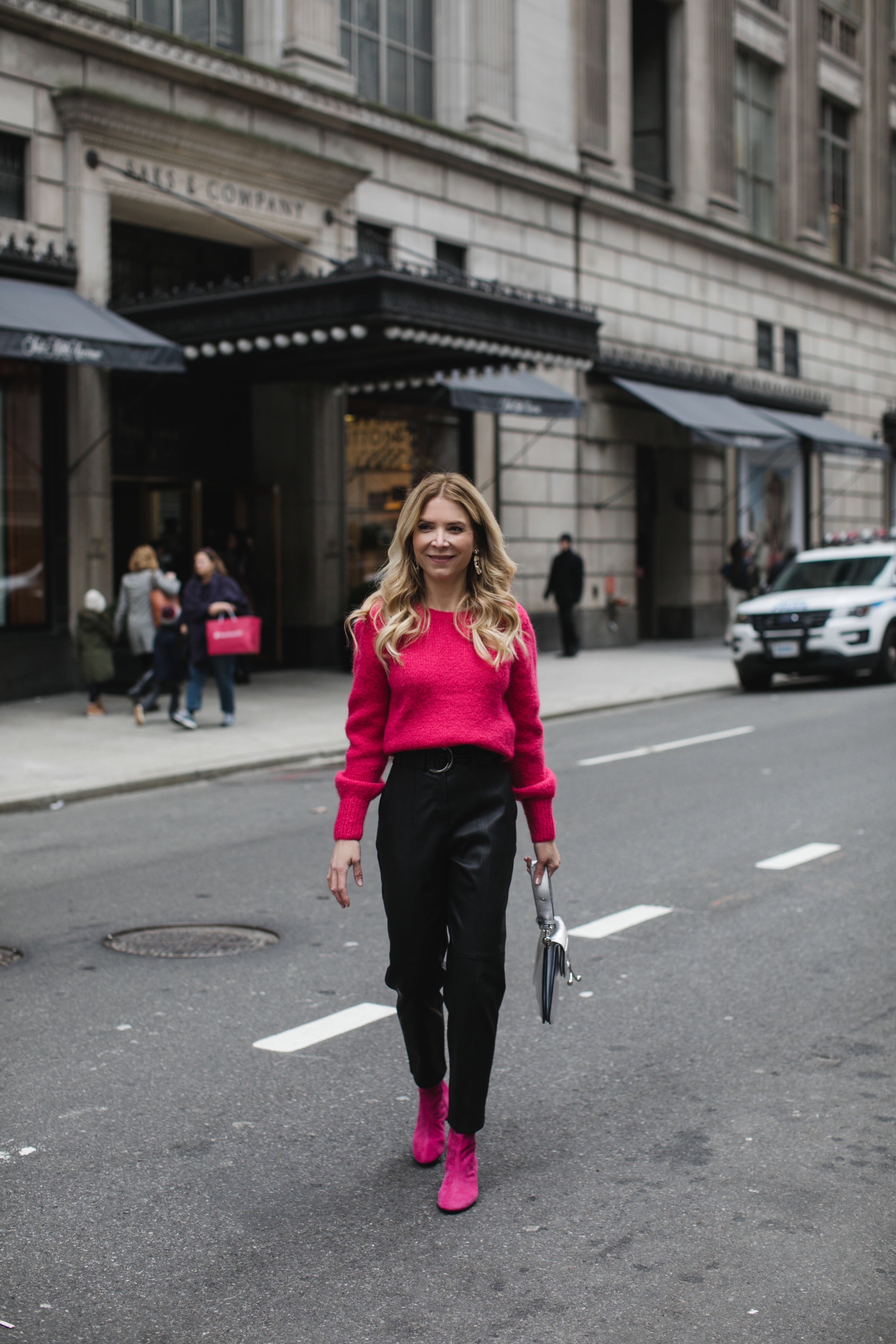 Have a nice weekend everyone!
Thanks for reading!
xxxxx
Laura
Photos by Lydia Hudgens
WIDER LEGGED LEATHER TROUSERS

SHOP THE POST