Dress: Zara | Boots: By Far | Bag: Bottega Veneta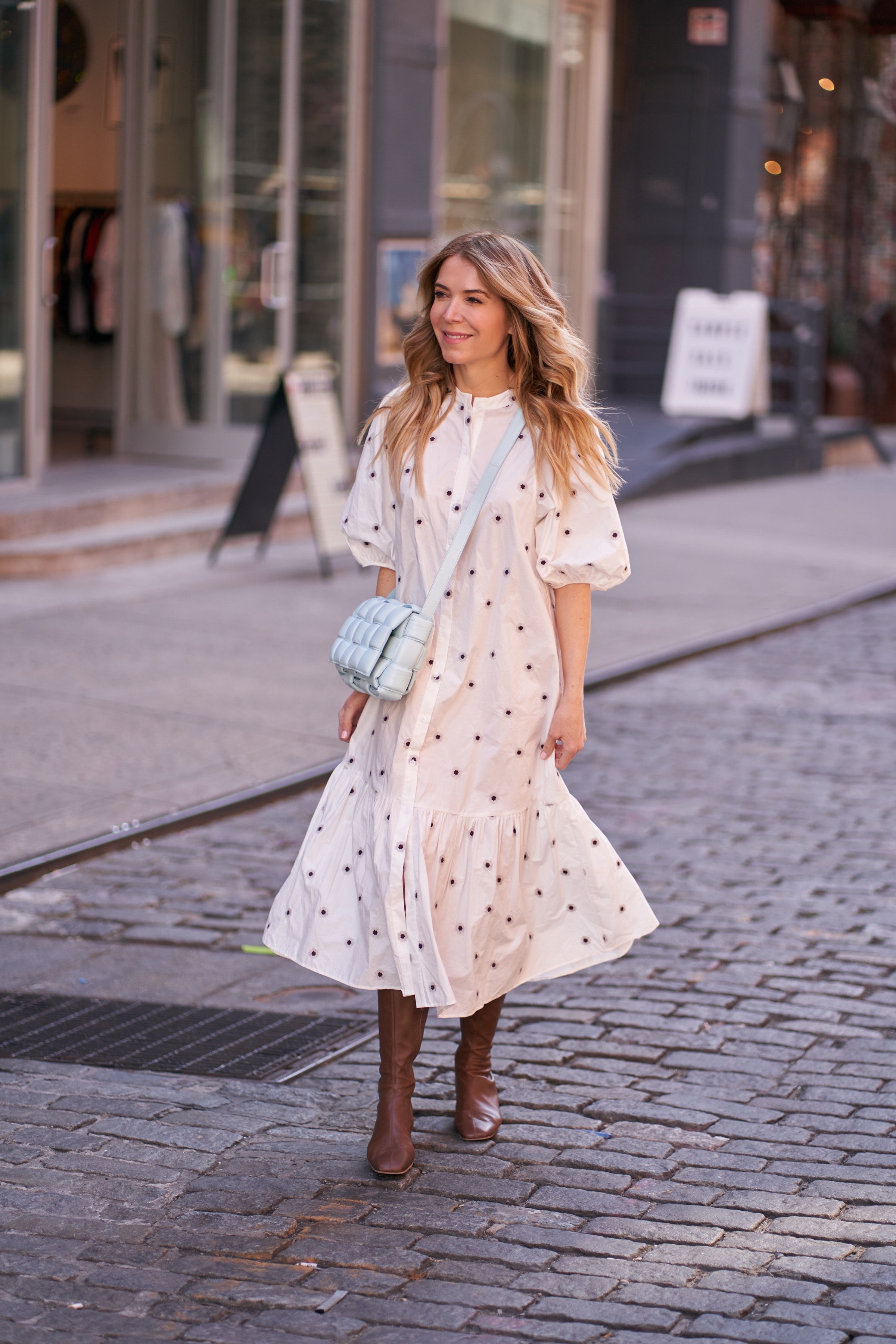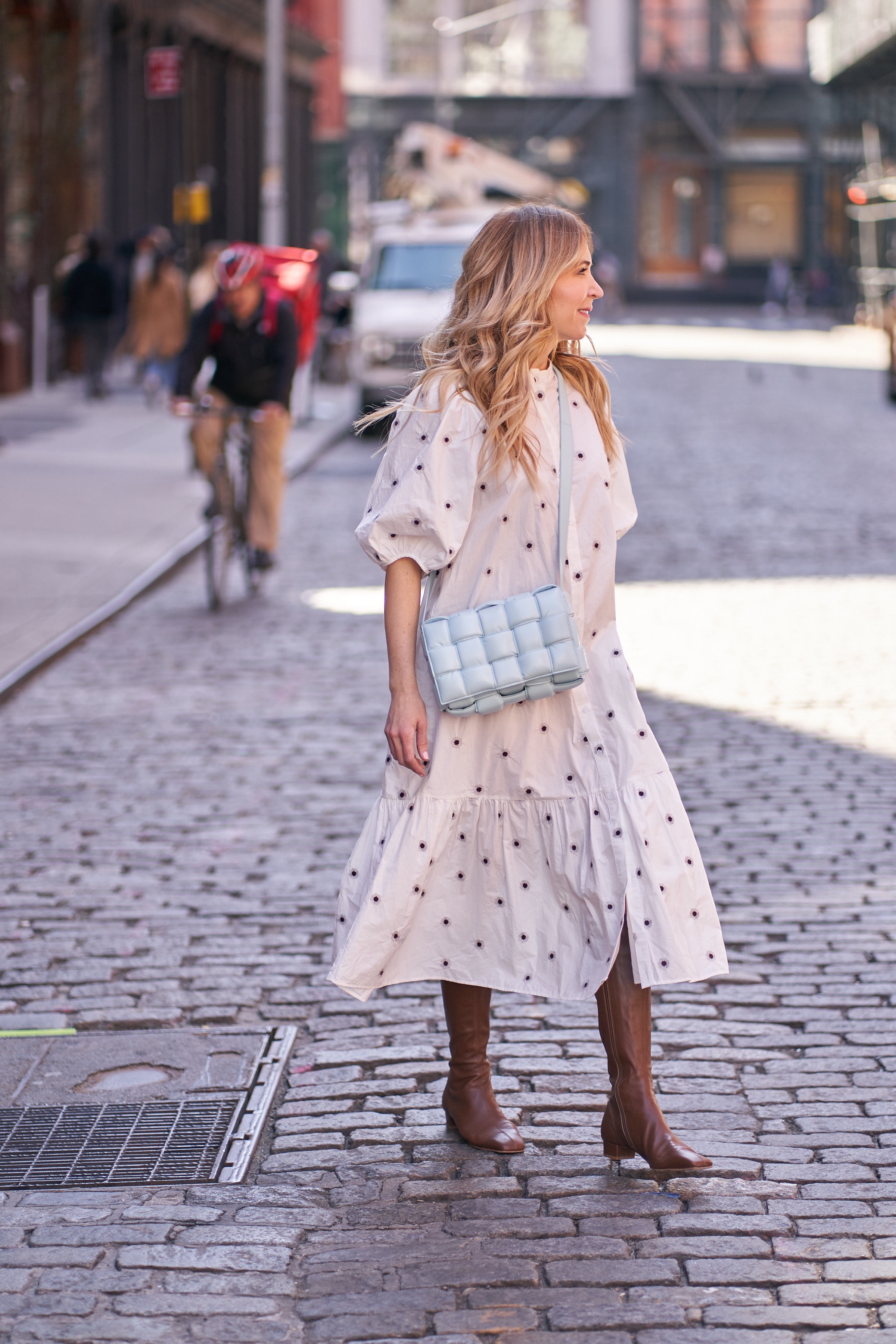 A little bit of spring, a little bit of winter, and my new cassette!
I'm loving the idea of mixing fall pieces (like these By Far boots) with spring pieces like this light and airy Zara dress.  The dress has these really pretty embroidered flowers dotted all over it, and looks more expensive in person than it is!  I will wear it all summer with sandals, and even as a beach coverup I think!  In the meantime, I've been wearing this all around NYC this week with my black coat over it!  I have to confess, I was naughty and bought this new Bottega cassette bag the other day while my daughters were at their tutoring lesson.  The store happened to have one left in the light turquoise color, which I have been coveting, and I just took the plunge.  I am selling my other Bottega cassette so this is the replacement!
Seasonal sickness?  Coronavirus?  These are scary times!
I have been sick with a cold, but today I feel better.  Of course the MINUTE you get a cold these days you immediately think that you might have the Coronavirus.  So scary!  The mayor of NYC gave a press conference last night saying that if you are sick, just stay home and don't try to push yourself like you normally would.  If the sickness does not get better in 24-48 hours of rest, then call the doctor and see about getting tested.  I followed his advice and stayed home all day yesterday and rested, had chicken soup and oranges, and today I feel so much better.  So much of seasonal sickness is caused by allowing yourself to get run down, we don't give ourselves enough time to rest and let our bodies recharge.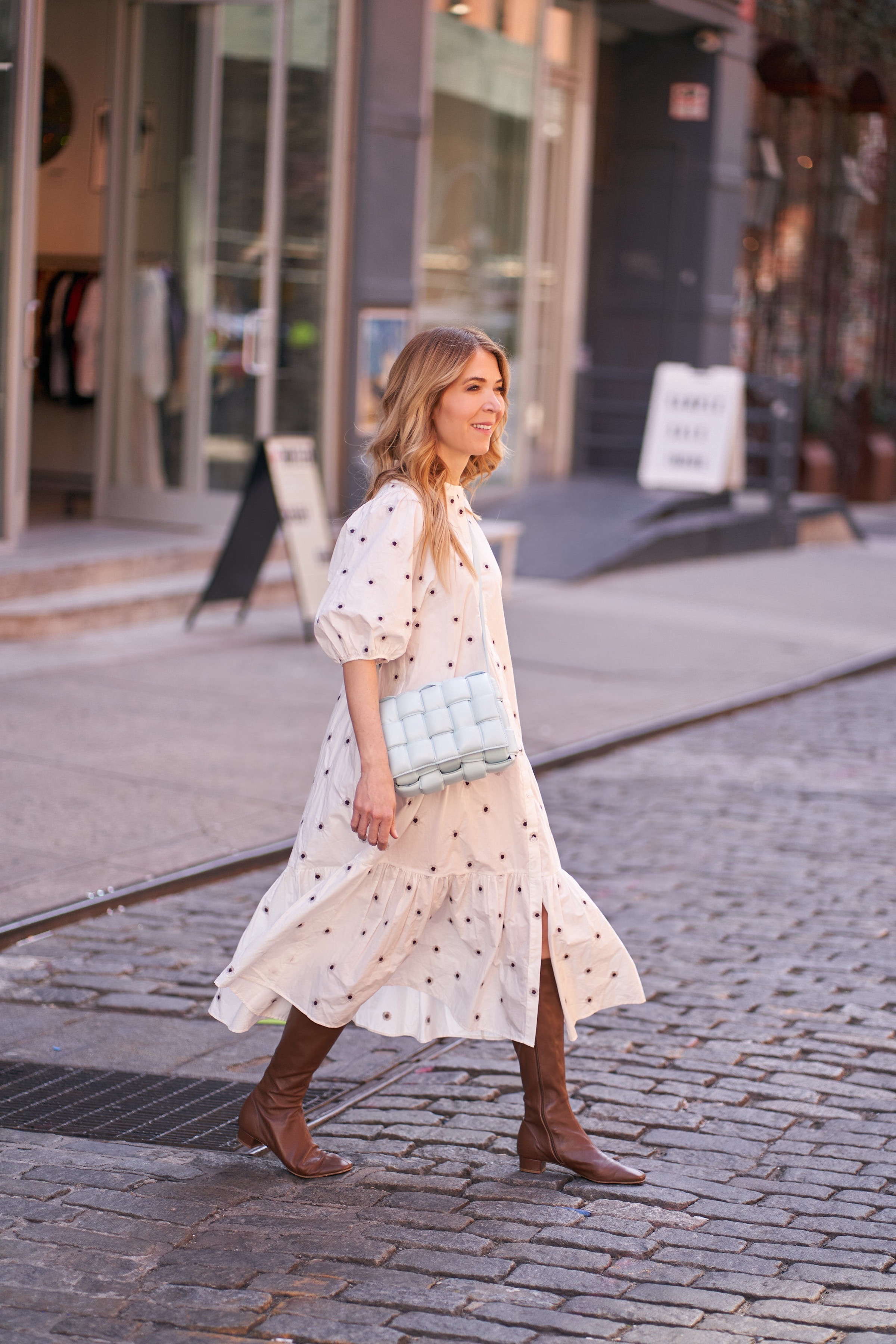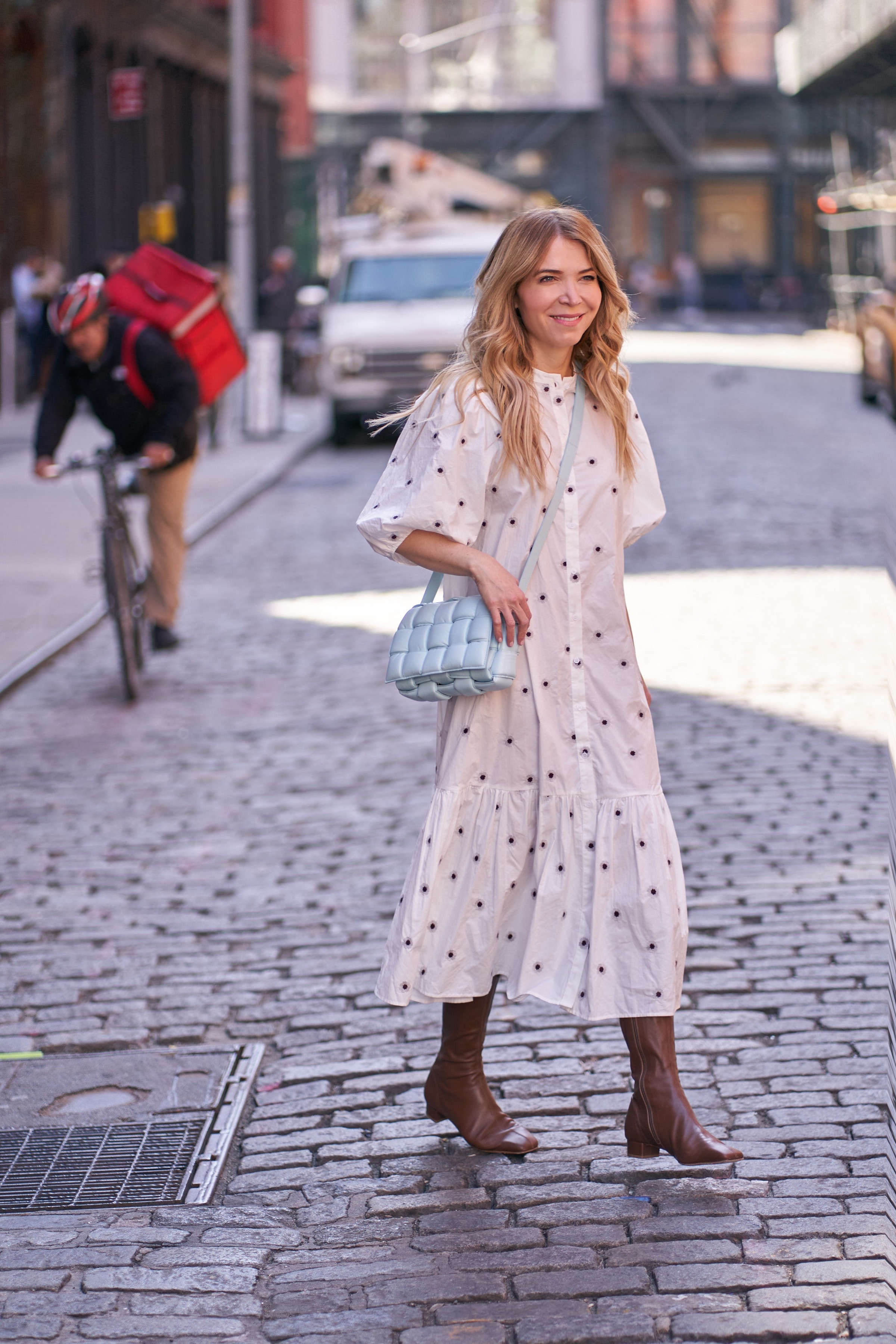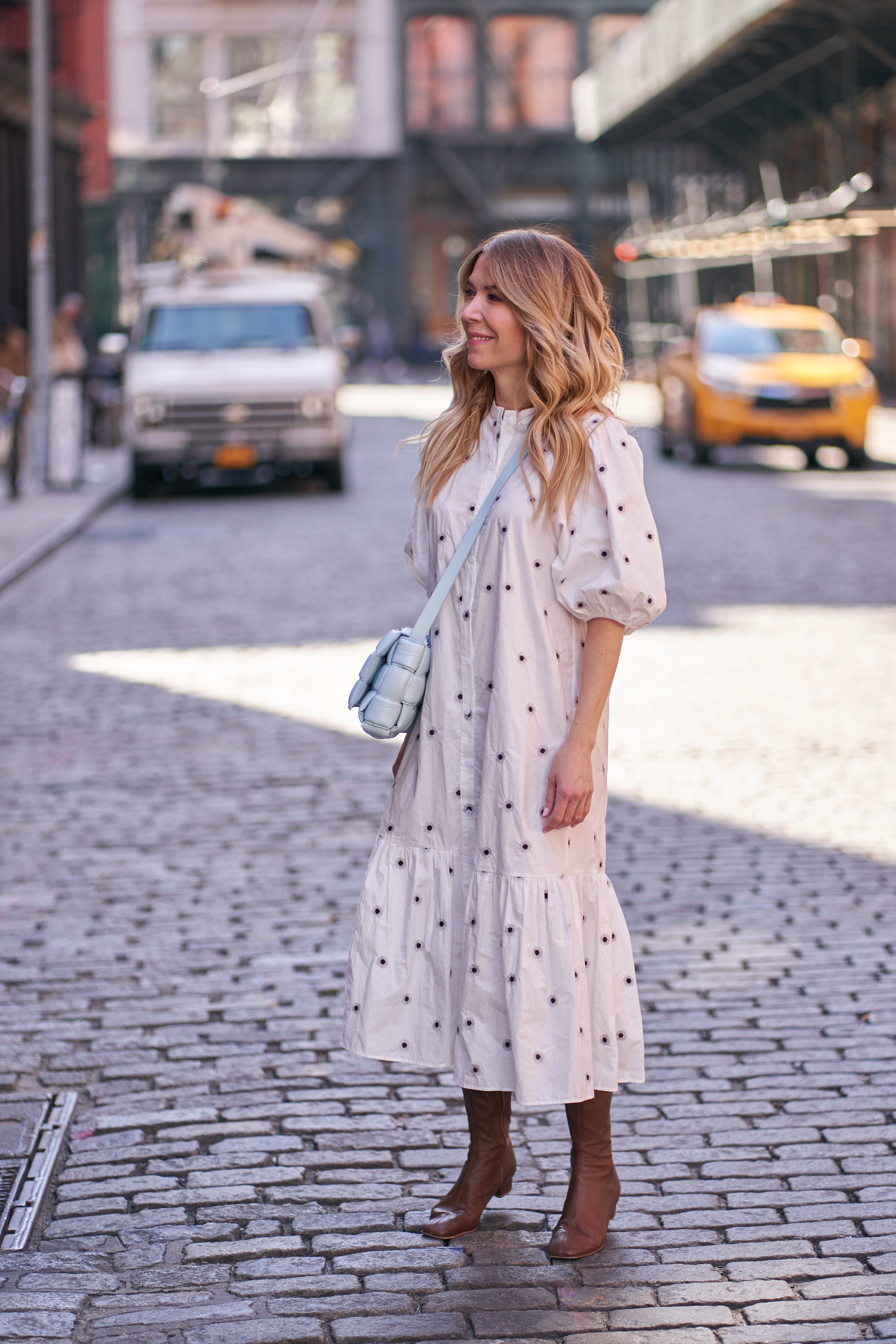 I hope you all are healthy and happy on this Saturday!  The clocks go forward tonight, so tomorrow morning it will be DARK, but we do get that extra hour of daylight in the evenings so it's worth it!
Thanks for reading!
xxxxxx
Laura
Photos by Mike Kobal