Dress: Chichwish also comes in black | Bag: H&M (not available online, but similar here, and in black here, another similar one here) | Espadrilles: Castaner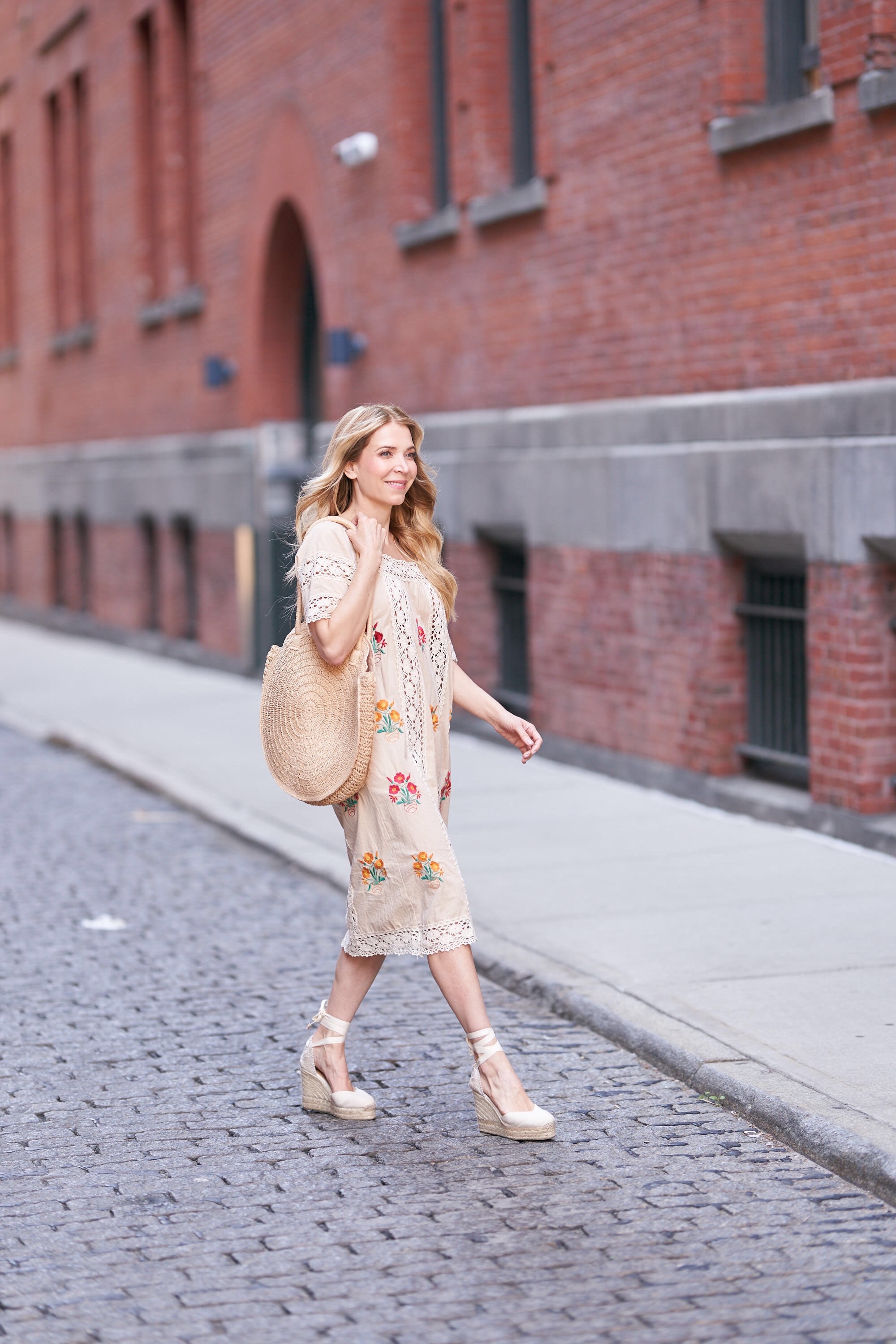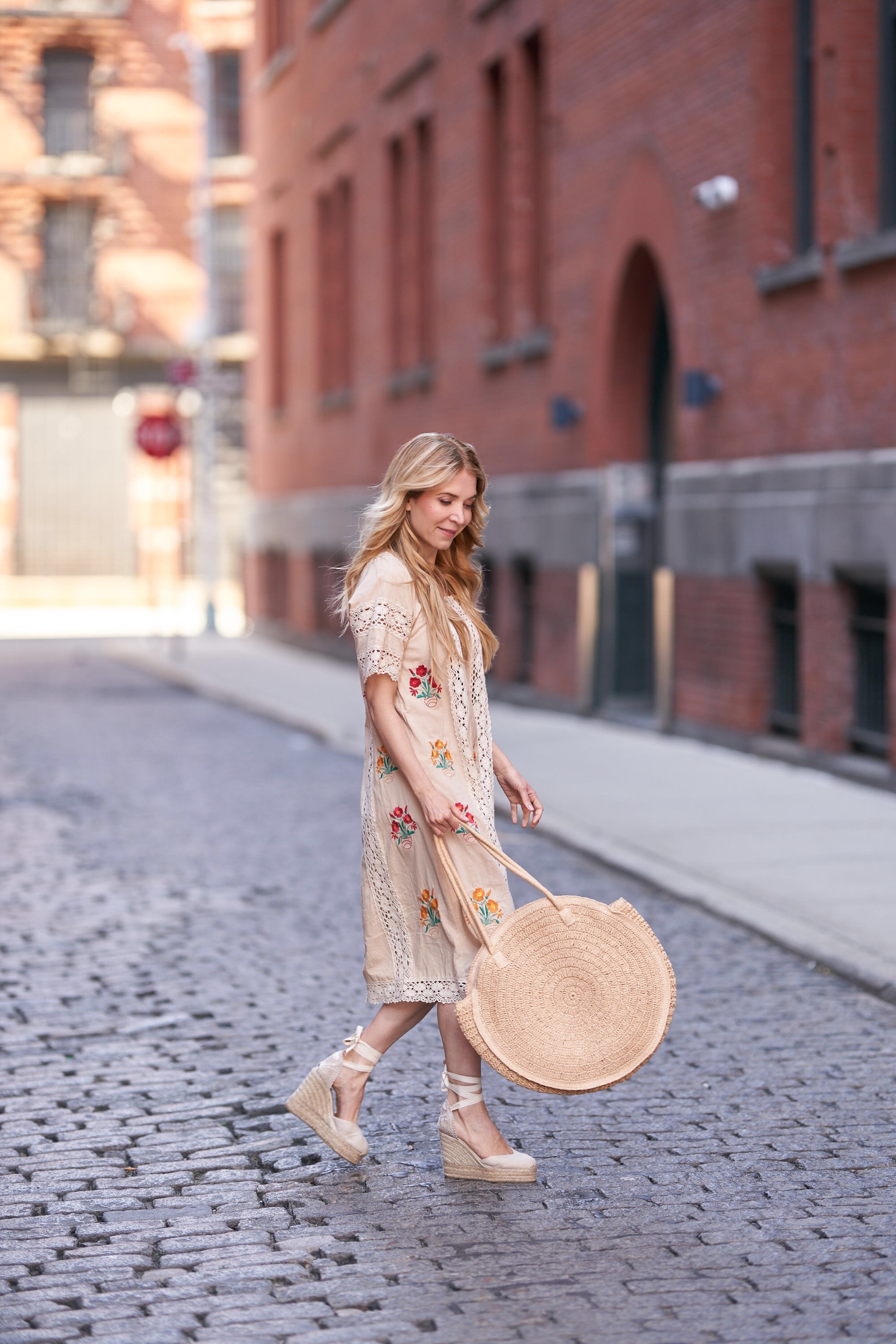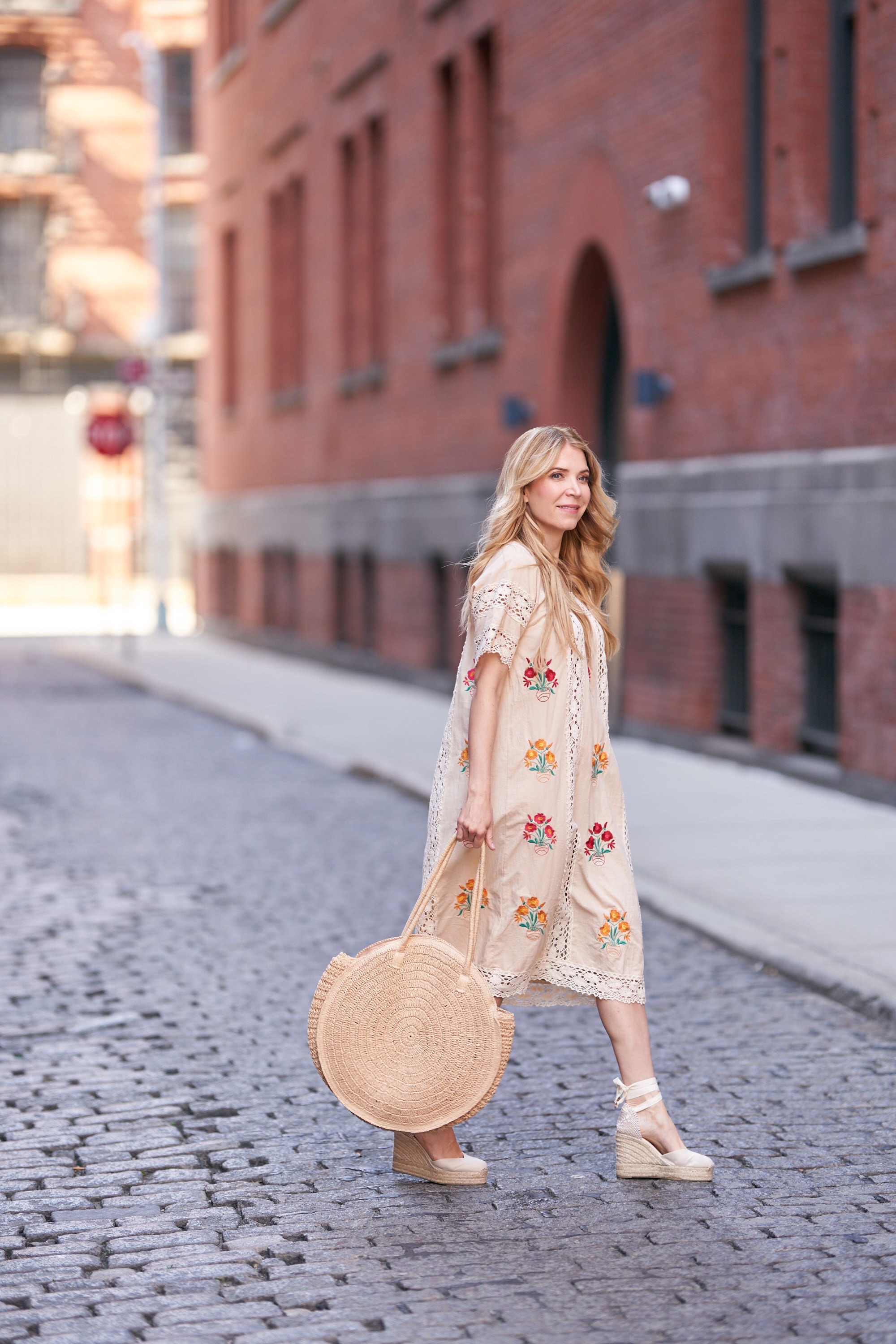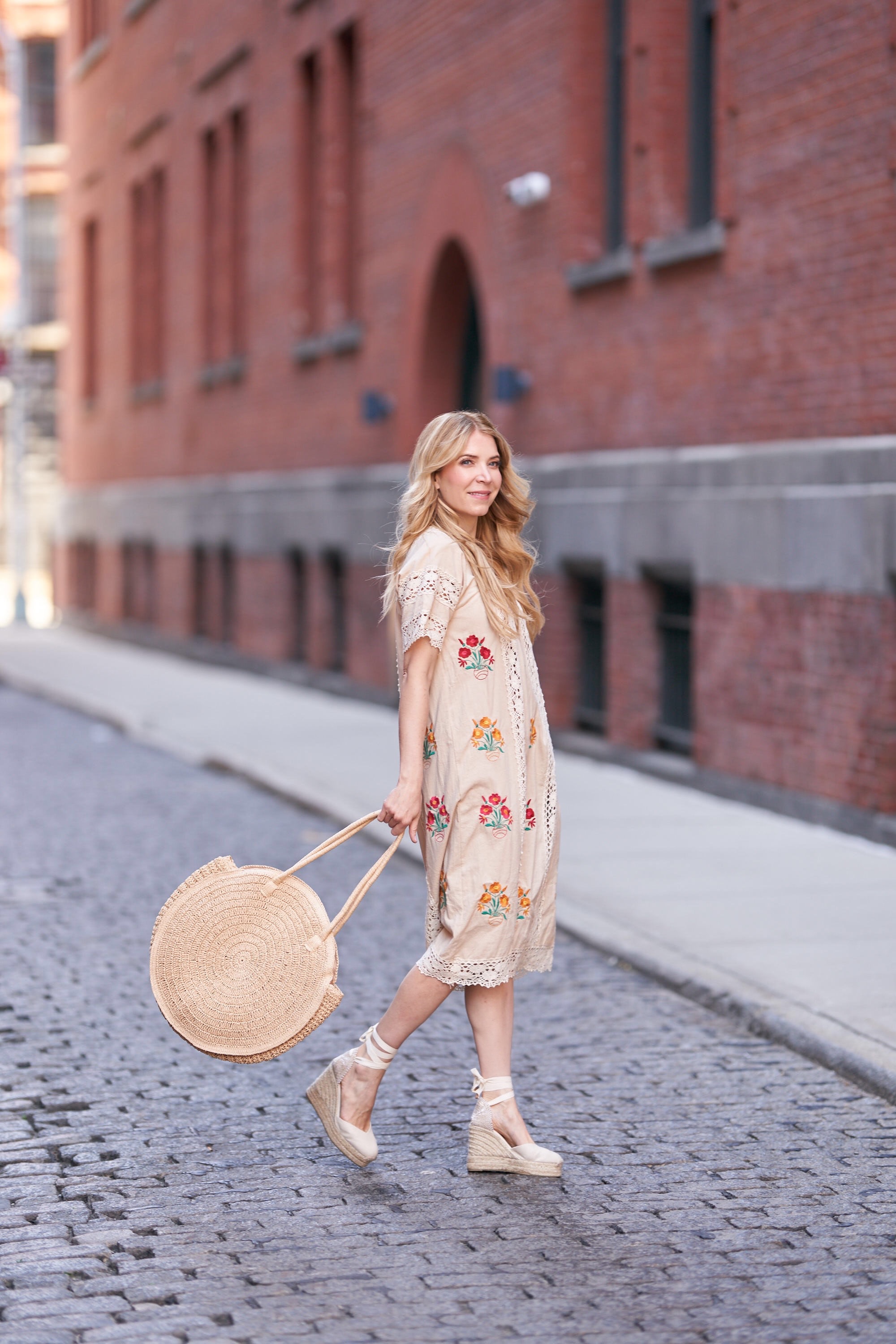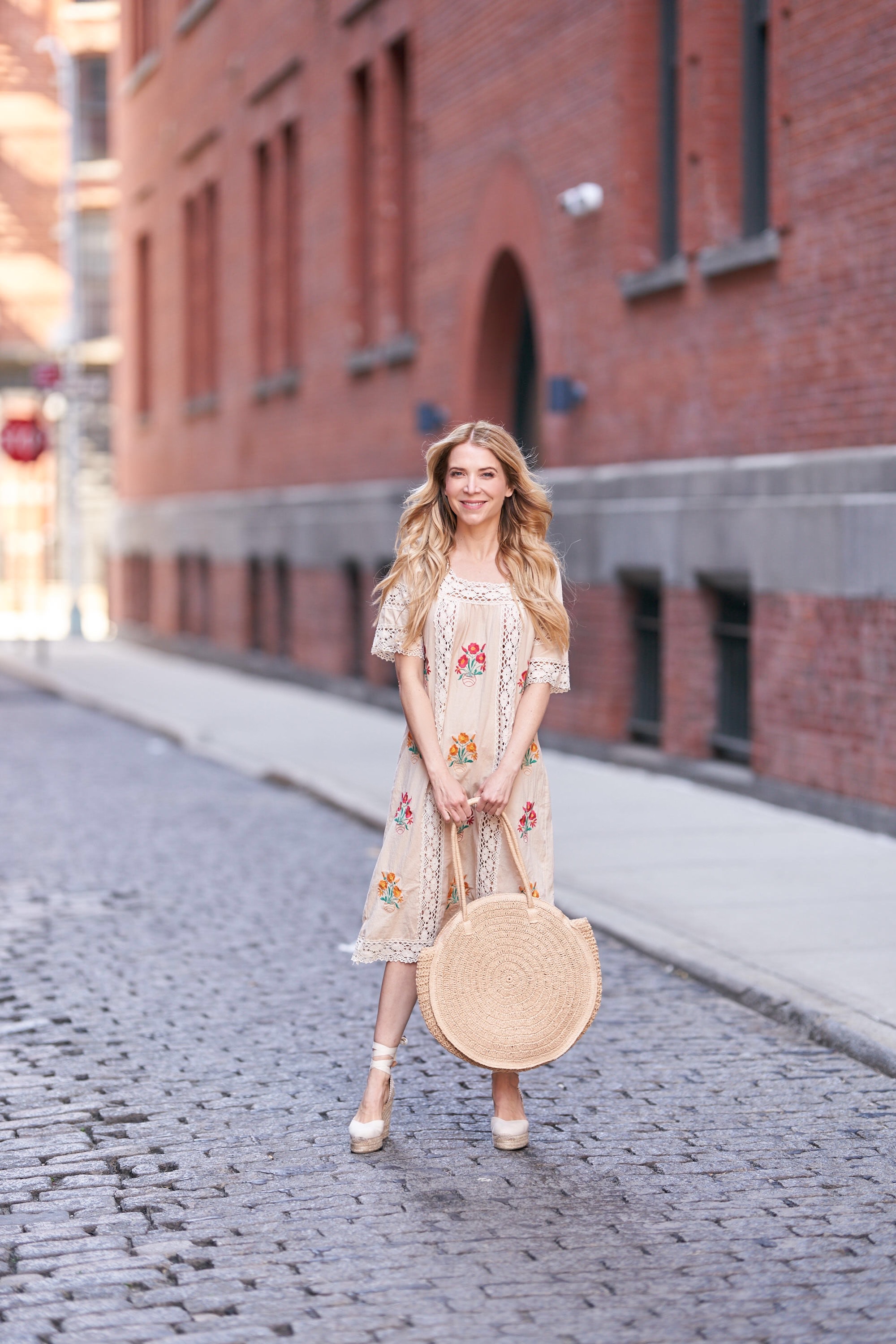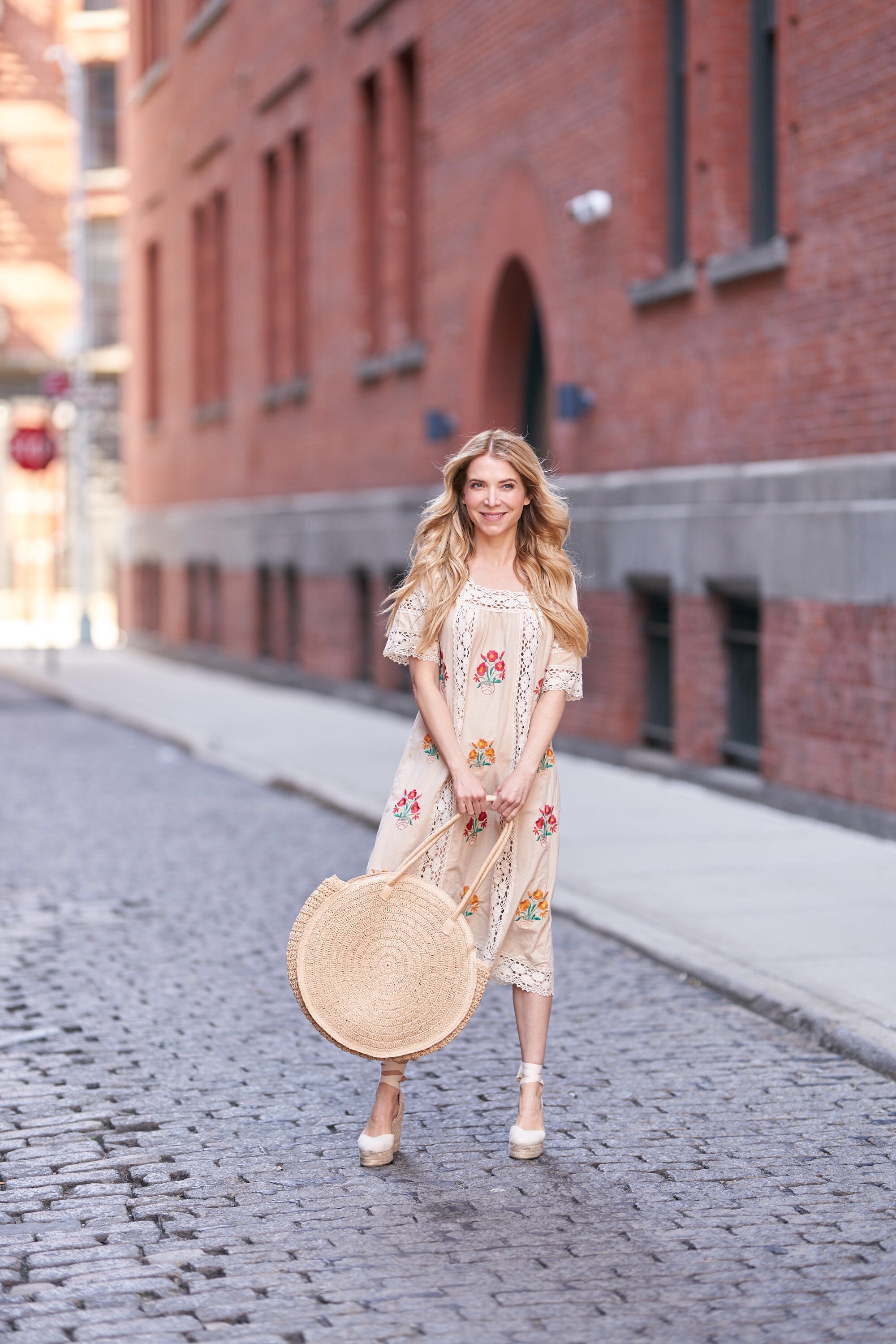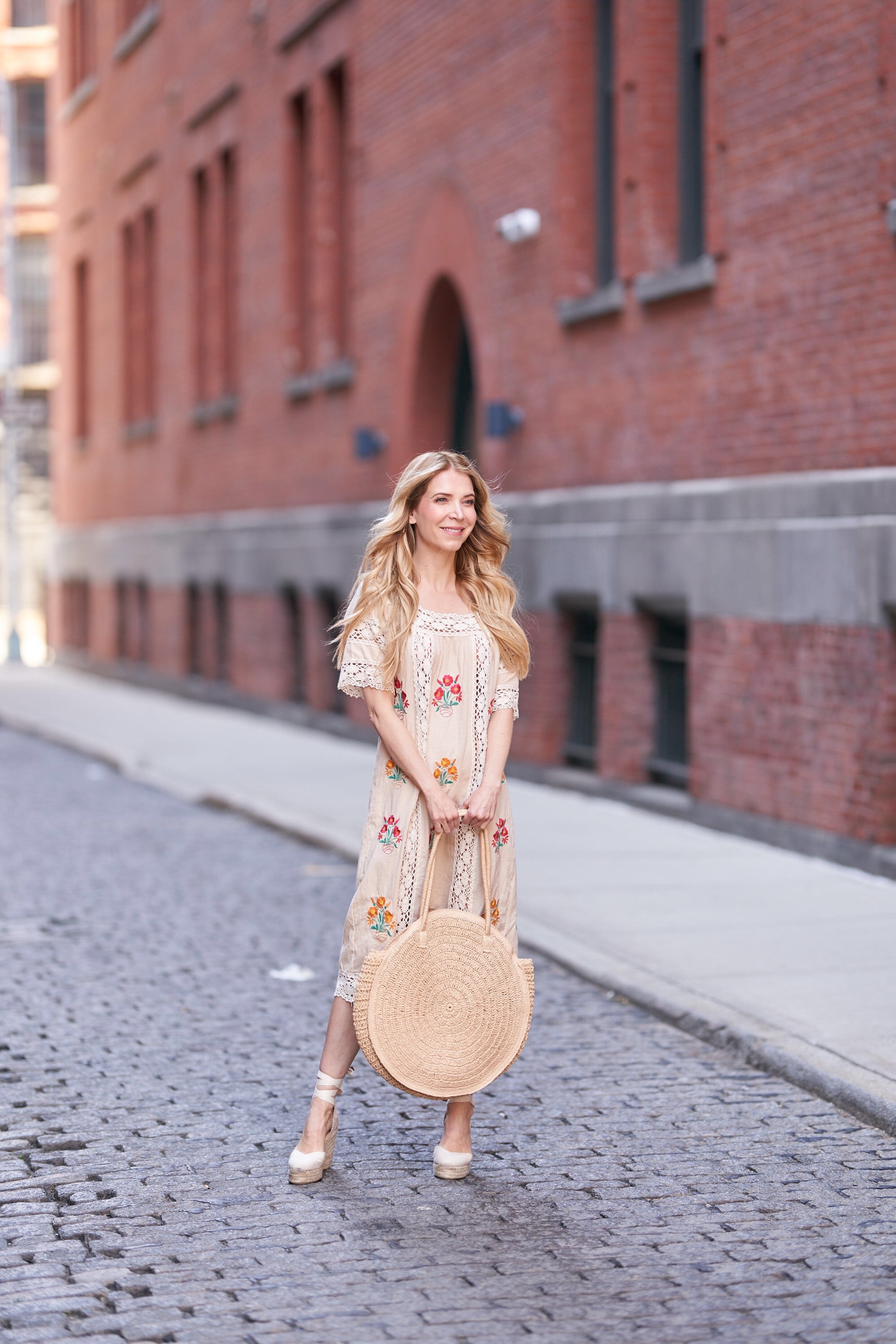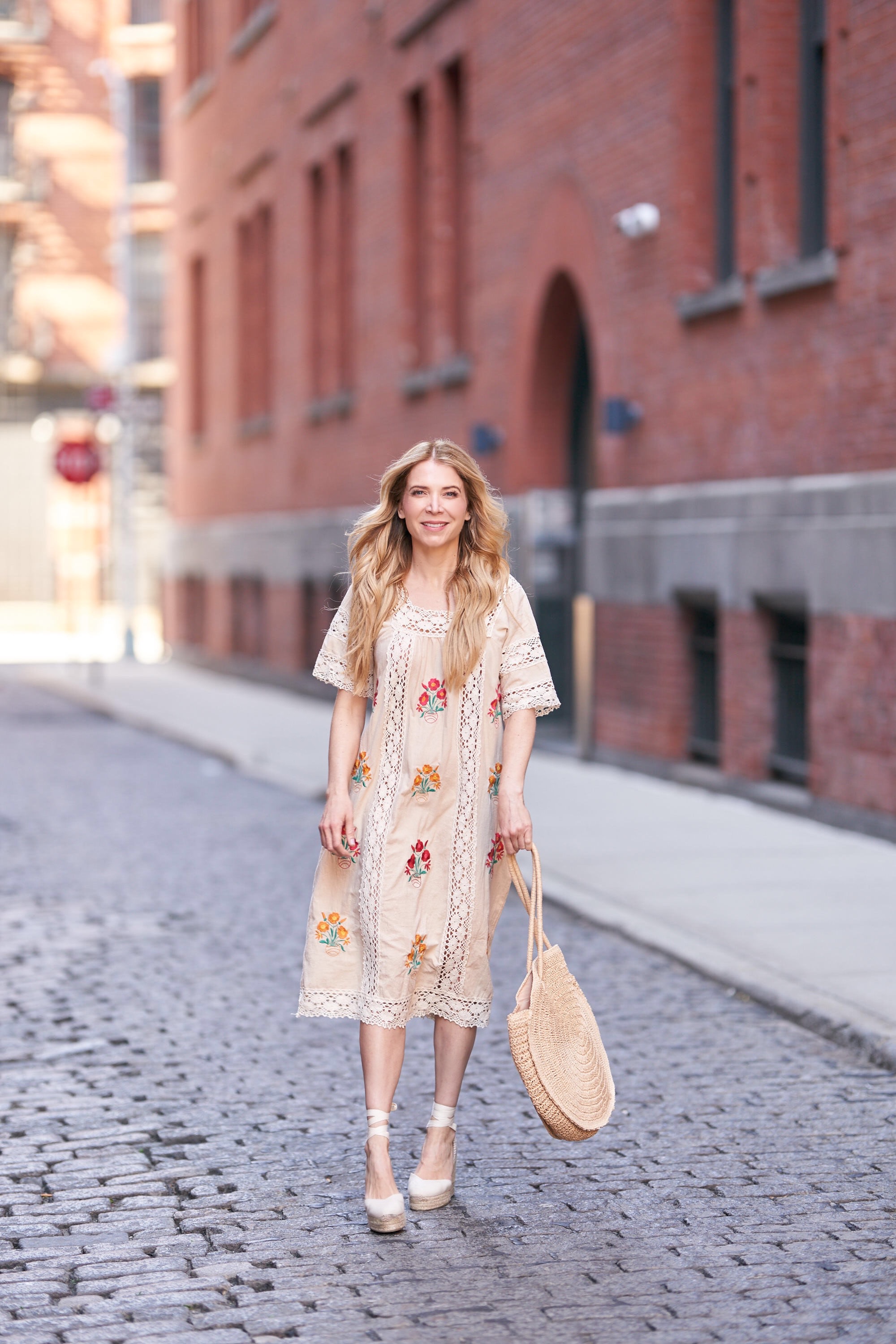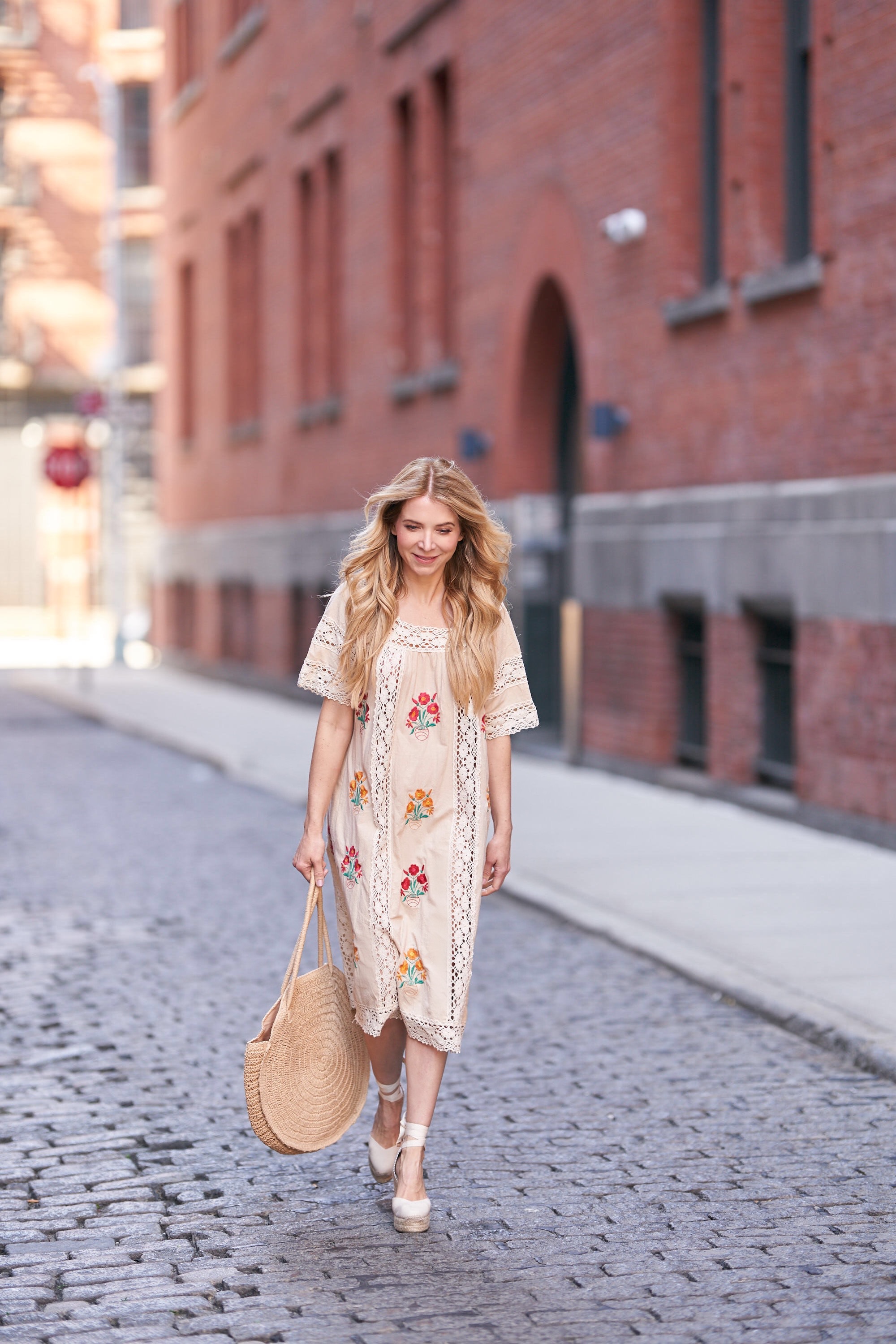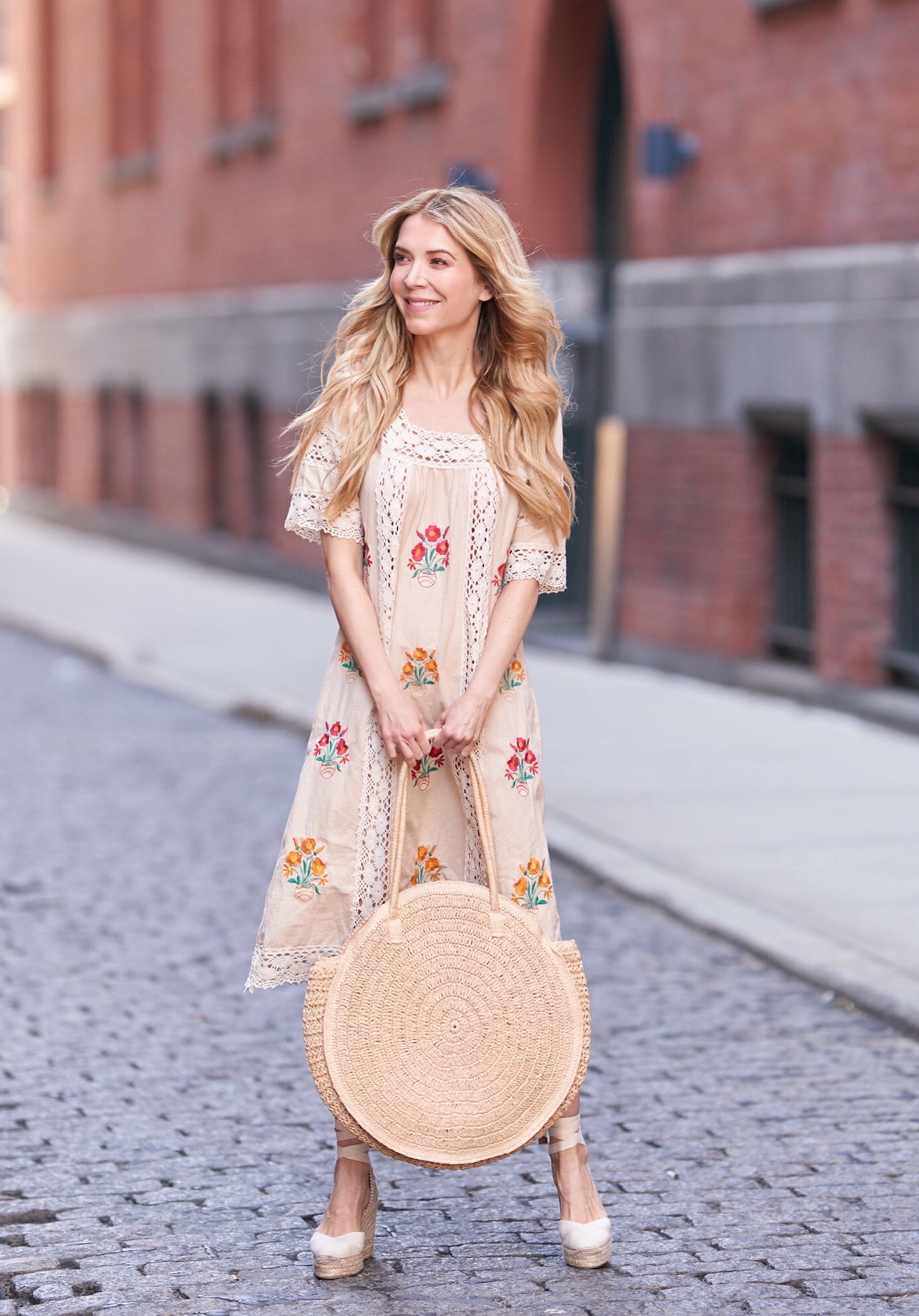 Happy Memorial Day Weekend!
It's Memorial Day Weekend which means we can officially start wearing summer clothing!  Actually I don't pay attention to any of the rules and wear white all year round, if I feel like it!  But we can't put it off any longer – now is the time to pull out your summer clothes, and put the sweaters and coats away for awhile.
Summer dresses you can also wear as beach coverups…
I love wearing dresses in the summertime, and I keep them organized by day dresses, dressy dinner dresses, and beach dresses!  I have a whole selection of beach / holiday dresses and coverups that I pull out whenever we go on vacation.  I like them because they don't go out of style, you can invest in 1-2 every spring and summer (or buy one when you go on vacation!) and you can keep them for a really long time.  That's how I feel about this Chicwish dress-  it is the perfect beachy dress to take on vacation that can double as a coverup.
I should tell you that I bought this dress with my own money!  Chicwish has been gifting me dresses to feature on my blog, but this one I saw online and I just bought it.  I loved it so much!  And in person it is really pretty – the floral embroidery is beautiful. I think it would be really cute over a red bathing suit.  I will take it on vacation this summer and it will have pride of place amongst my beach dresses – it is definitely a keeper!  Now I just need to go shopping for that red swimsuit…
Photos by Mike Kobal