Blouse: Splendid | Denim: Re/Done and here | Earrings: Sachin & Babi | Shoes: Tibi | Bag: Staud | Sunglasses: Dior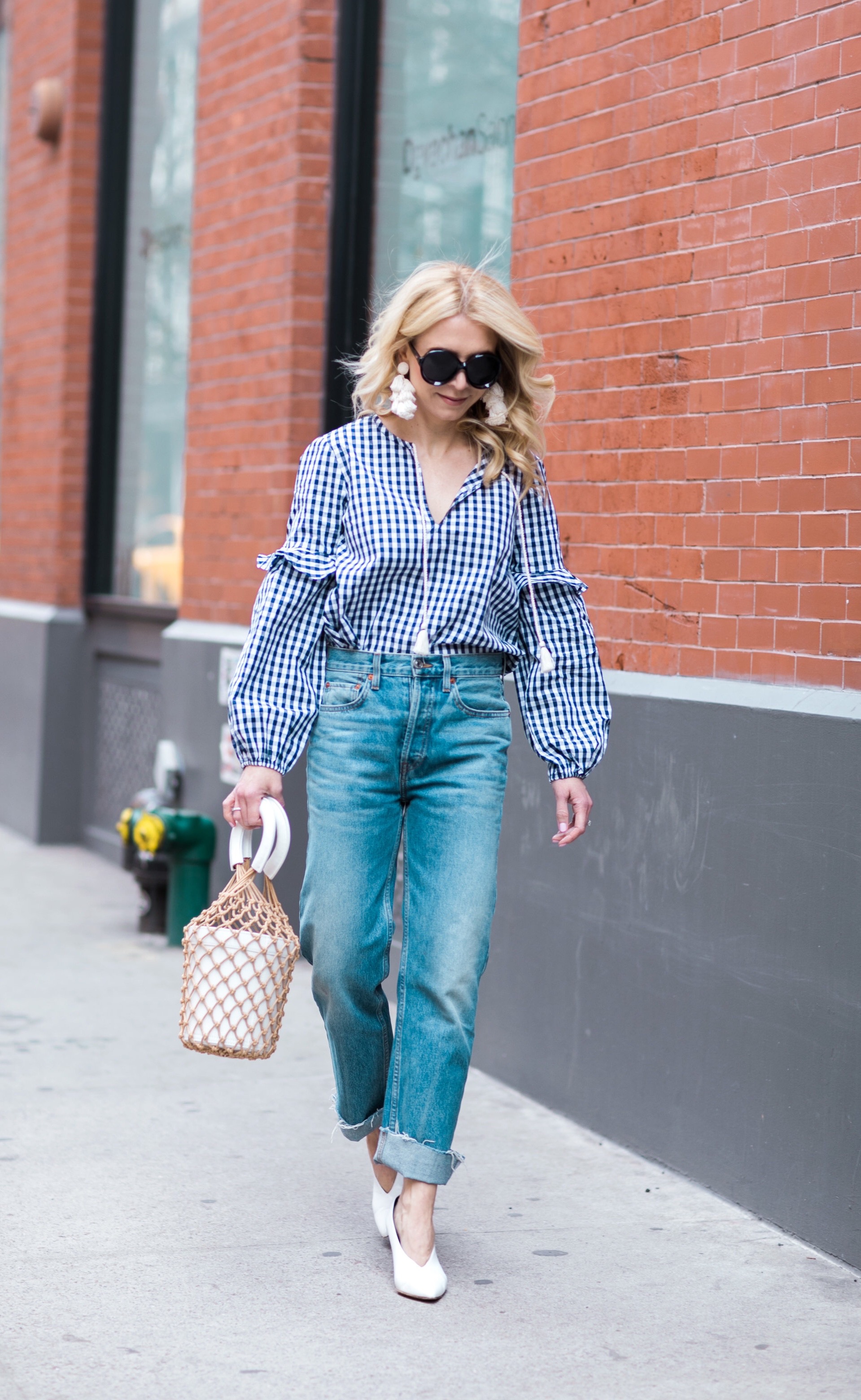 Gingham is everywhere this season!  I don't really have much to say about it except that there are a million and one cute items out there in various check prints that you can buy as a super quick fix to update your spring wardrobe!  Pair with white accessories, white or blue denim, or even a black skirt and you are off to the races!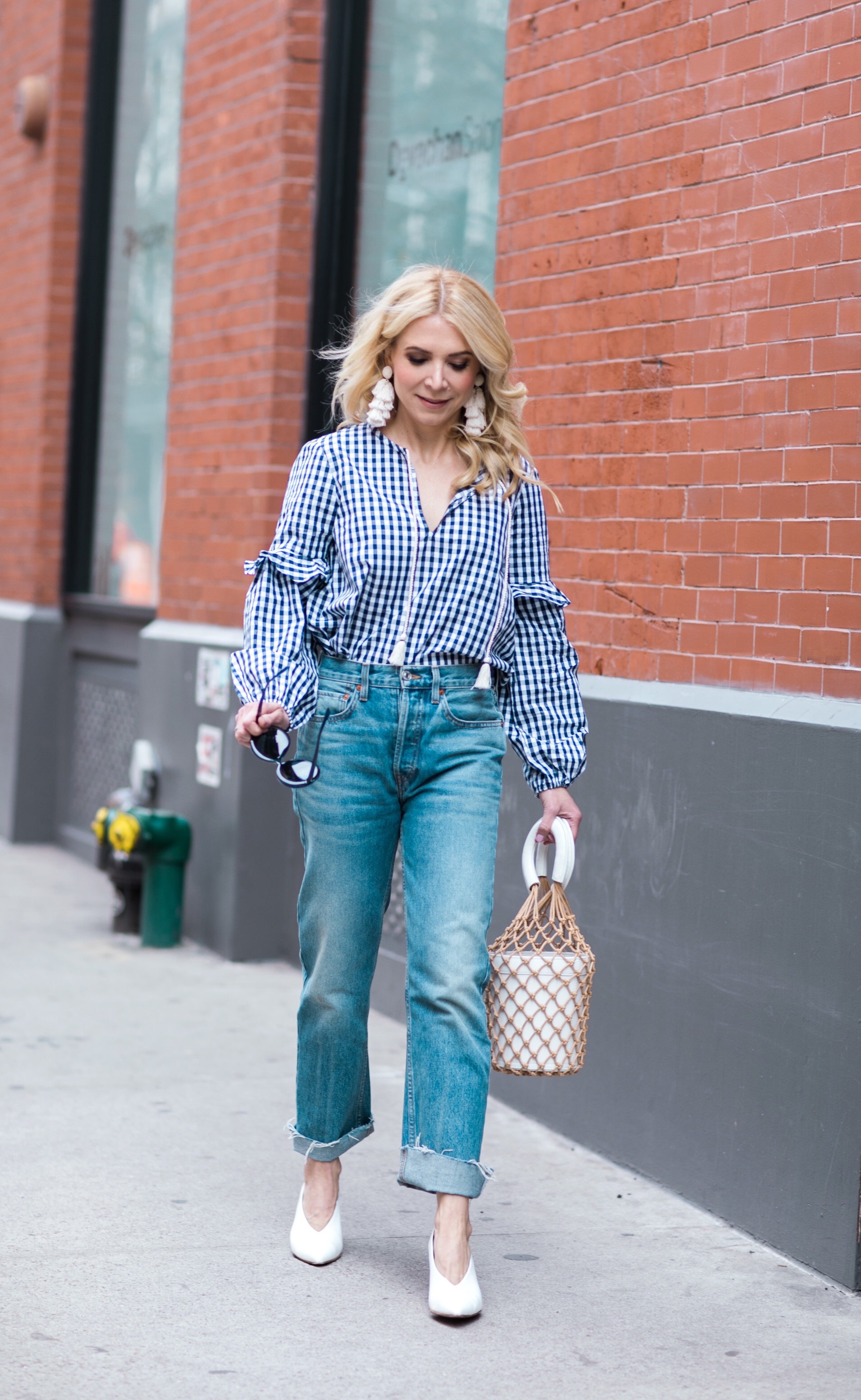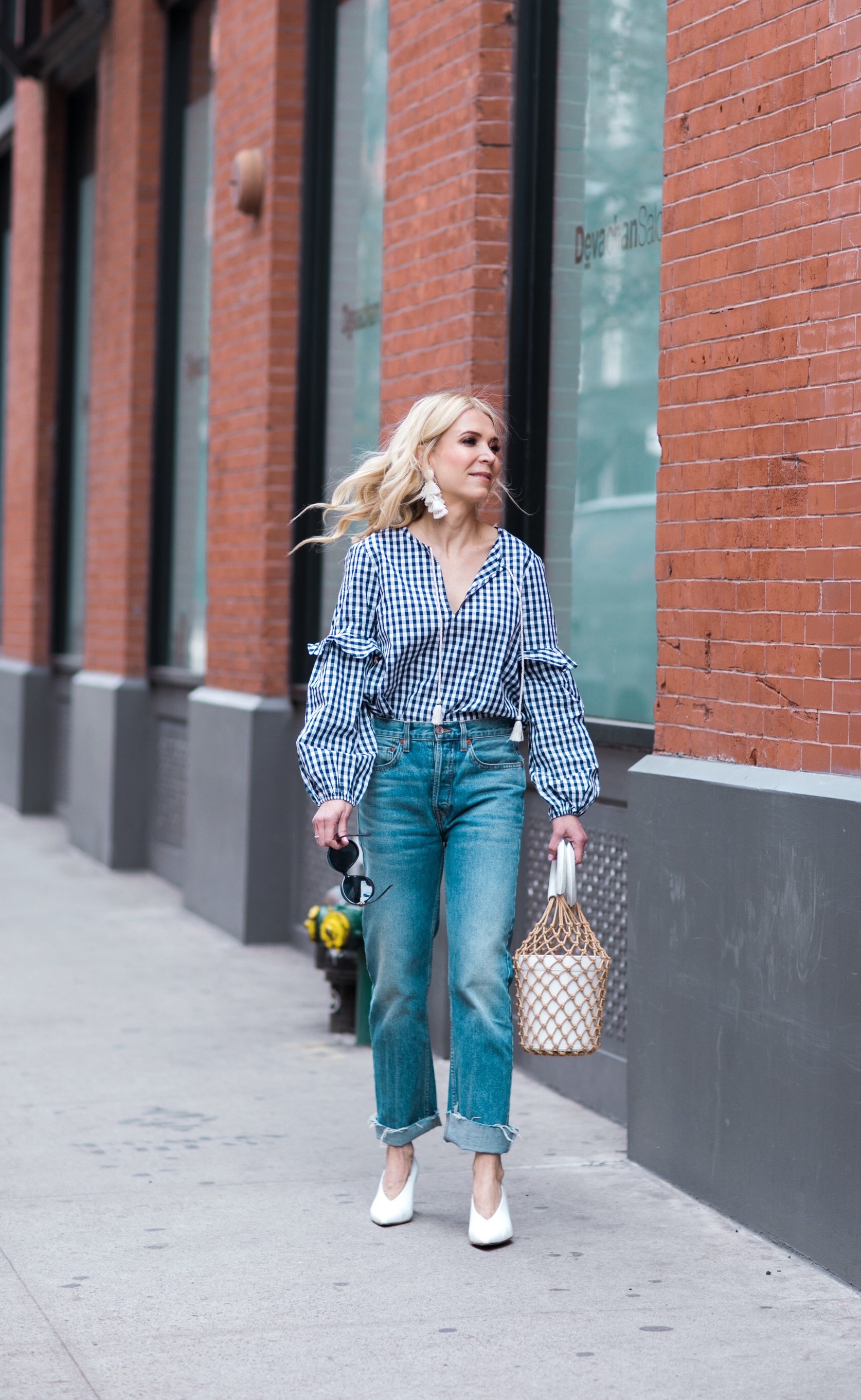 I do have a very, very serious recommendation for this post though.  And that is these jeans.  Re/Done denim is a bit more pricey than a lot of denim brands, but these are BY FAR AND AWAY my fave pair that I think I have ever owned.  Cost per wear, they are worth it.  They are not too tight, not too loose. You can wear anything tucked in and they are flattering.  It is kind of amazing.  I have put on a few pounds over the past few months and I still feel good wearing these!  I actually got these in the Net-a-Porter sale a few months back, and I'd love another pair so am always keeping an eye out for another sale.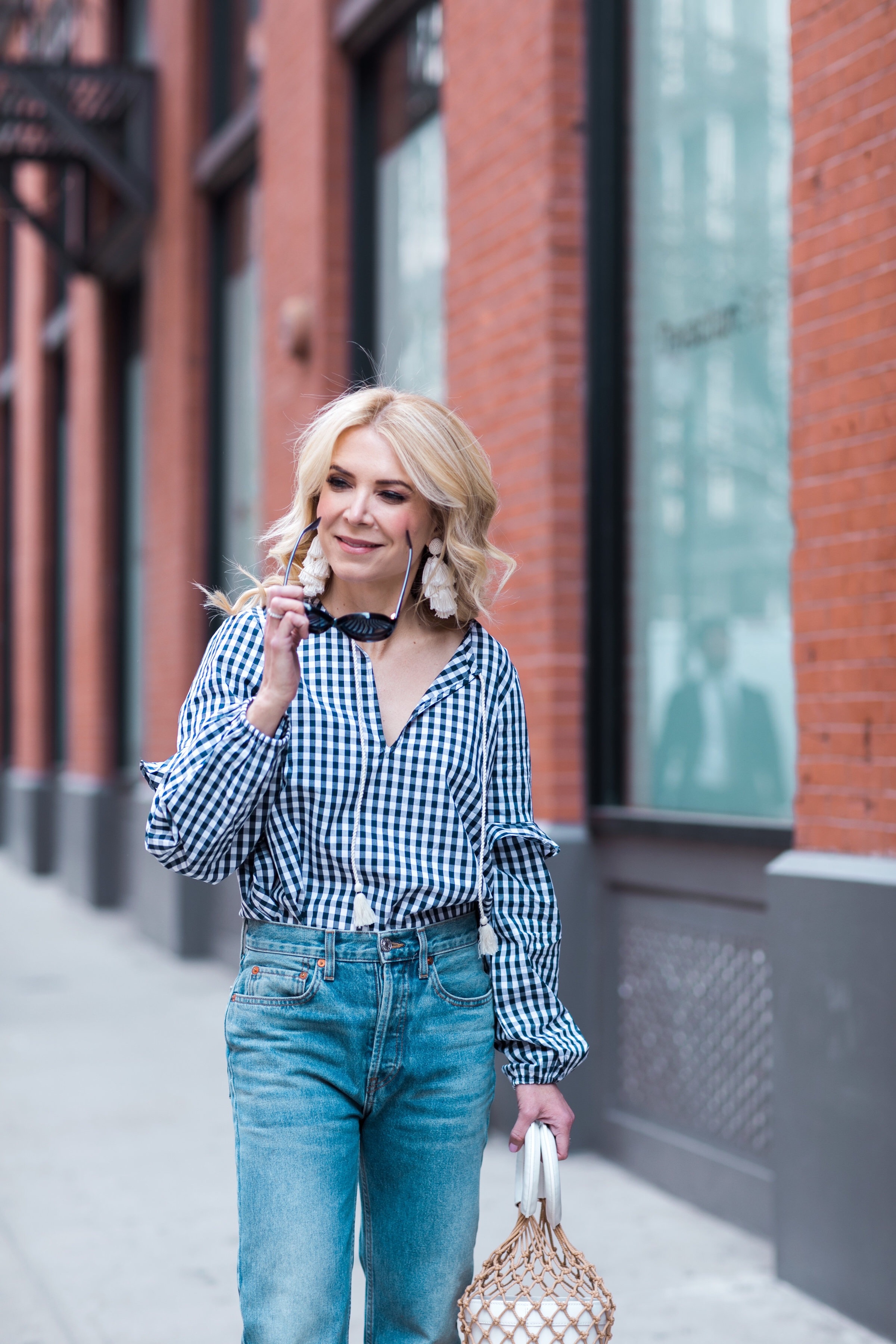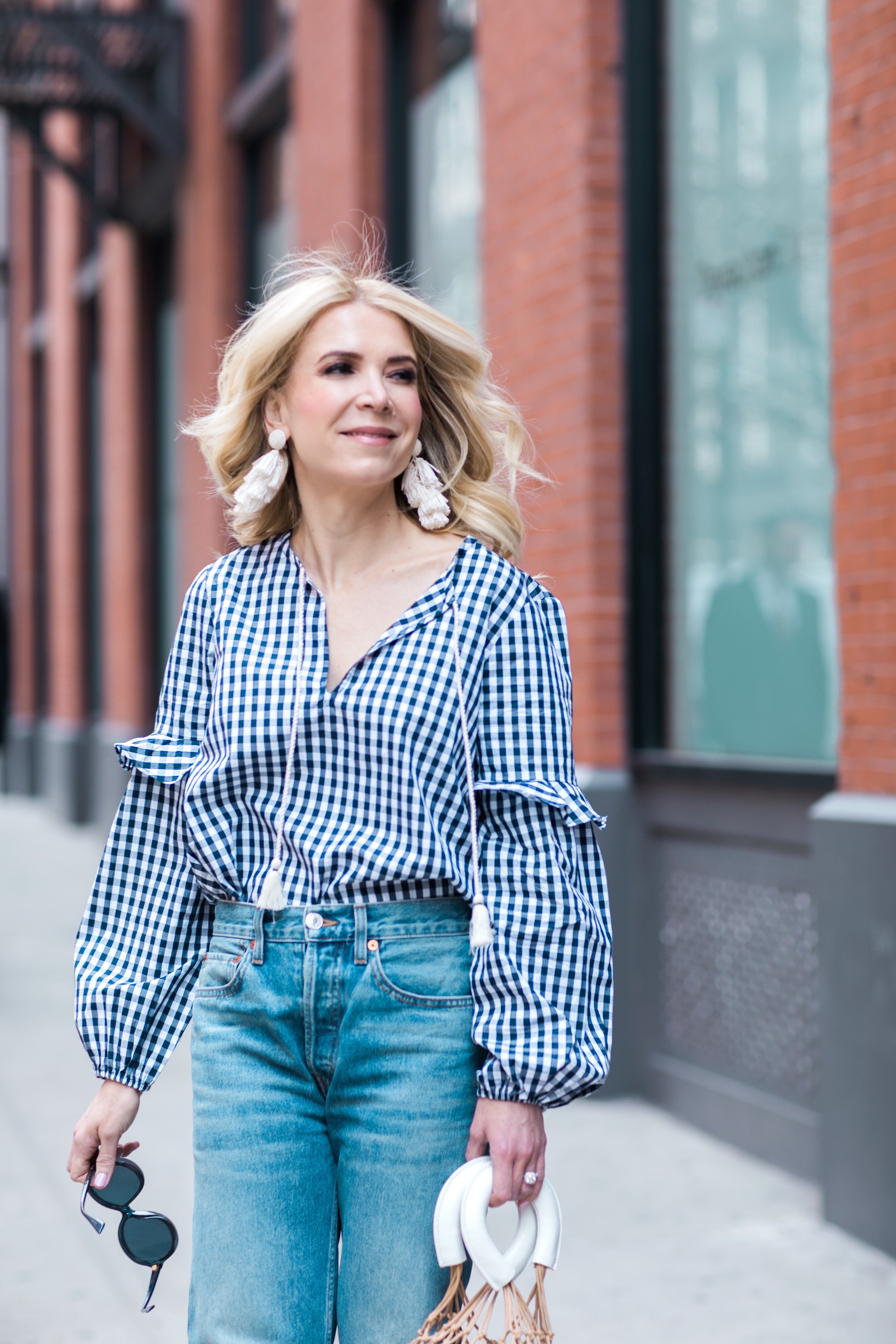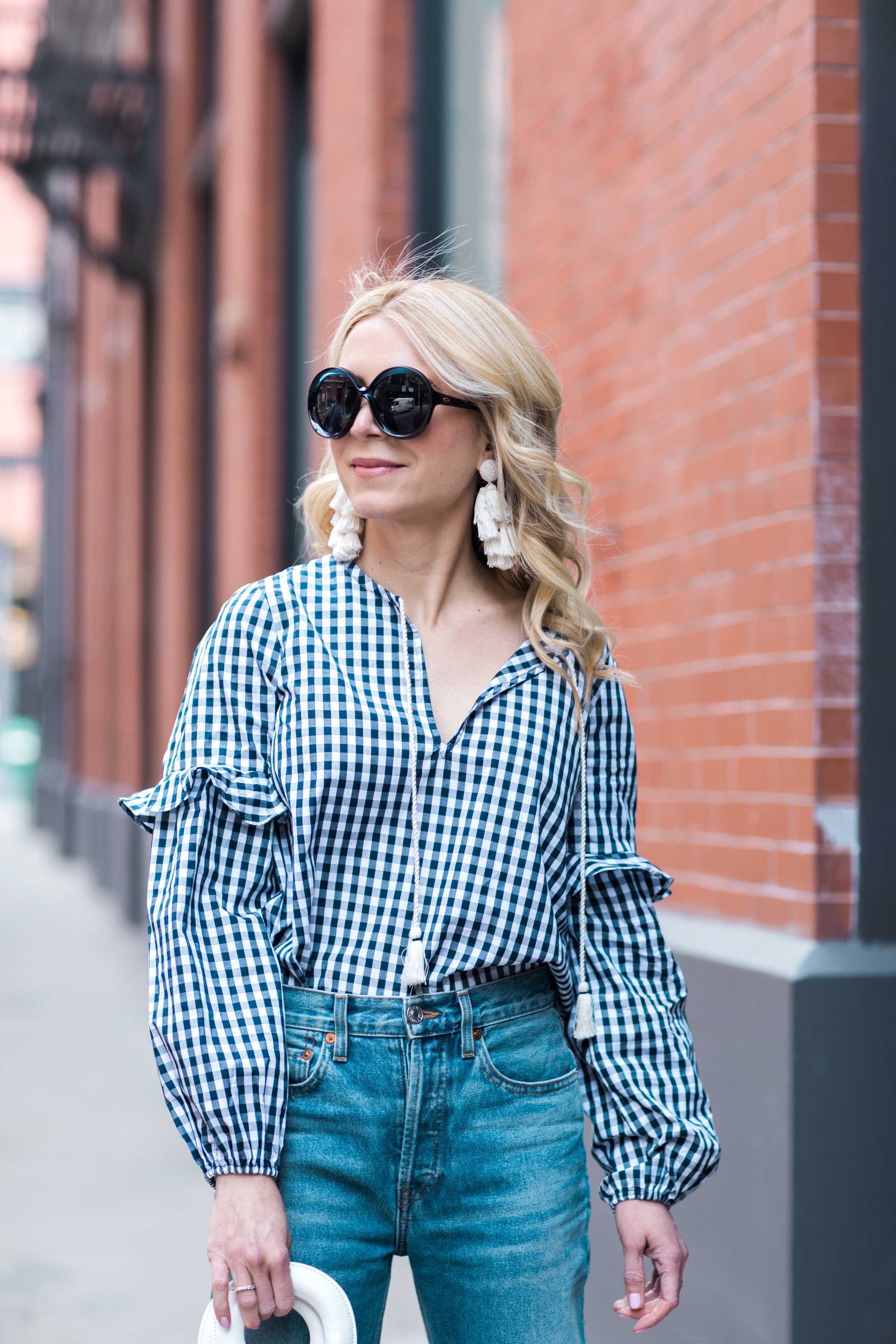 Finally, the earrings.  I got these on sale at Shopbop for like $75.  I did NOT pay $250 which is their full price.  These earrings are so expensive.  If you like them, but full price is too much, you can stalk them on Shopbop or Farfetch and watch for them to go on sale. Then pounce.  I love that they are clip-on and lightweight.
I hope everyone has a lovely Thursday!  It is finally warming up in NYC and it is fantastic!  We never really get a long springtime here – this year, as with every other year in recent memory, it stays basically freezing until one week when it changes over like in a matter of a day and turns super hot.  We go from winter to summer in a nanosecond.  But I'll take it!
Thank you for reading!
xxxx
Laura