Dress: Banjanan (other Banjanan dresses here, here, here, here and here| Shoes: Tibi | Bag: Staud | Earrings: Sachin & Babi | Sunglasses: Saint Laurent (dupes for under $10 here)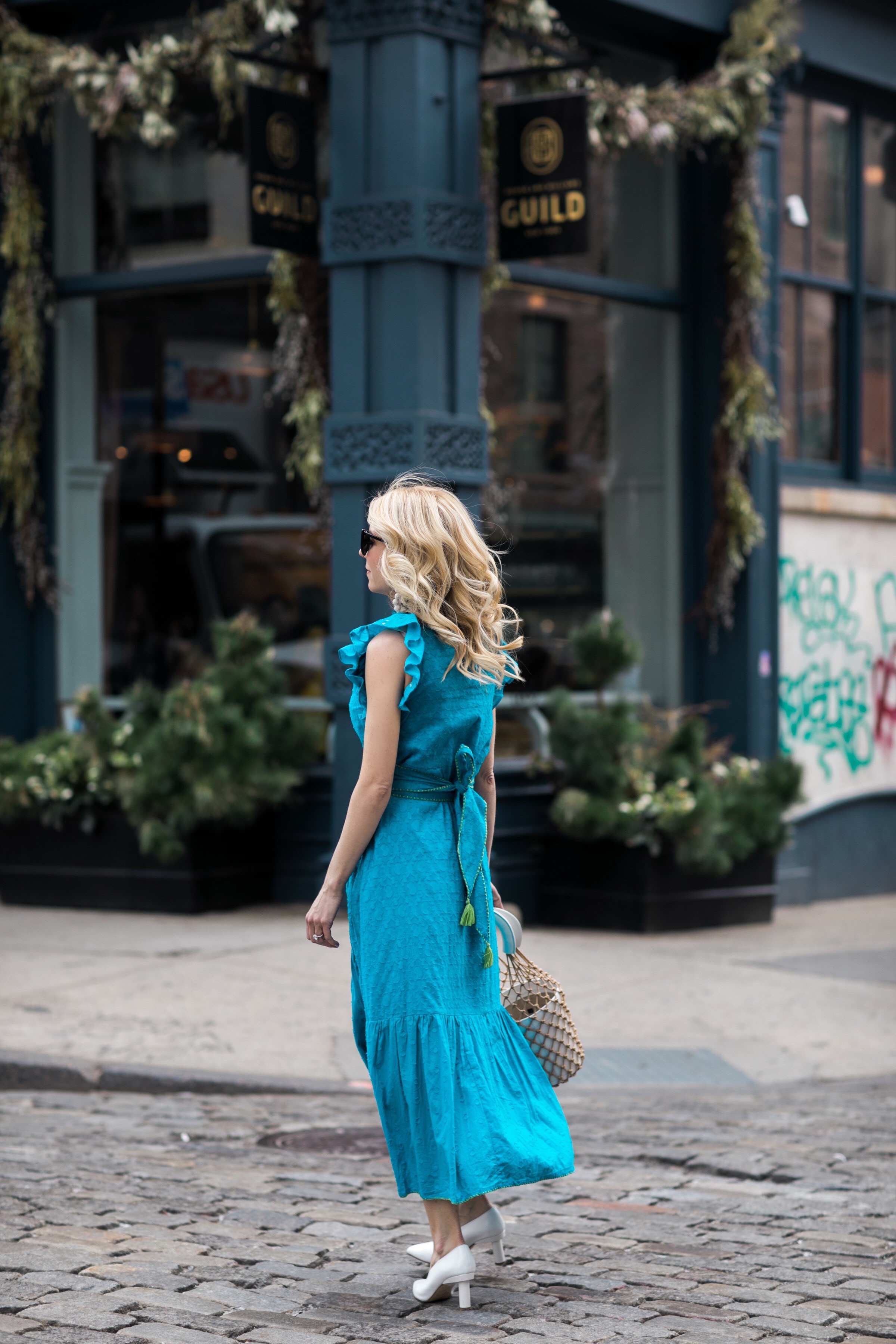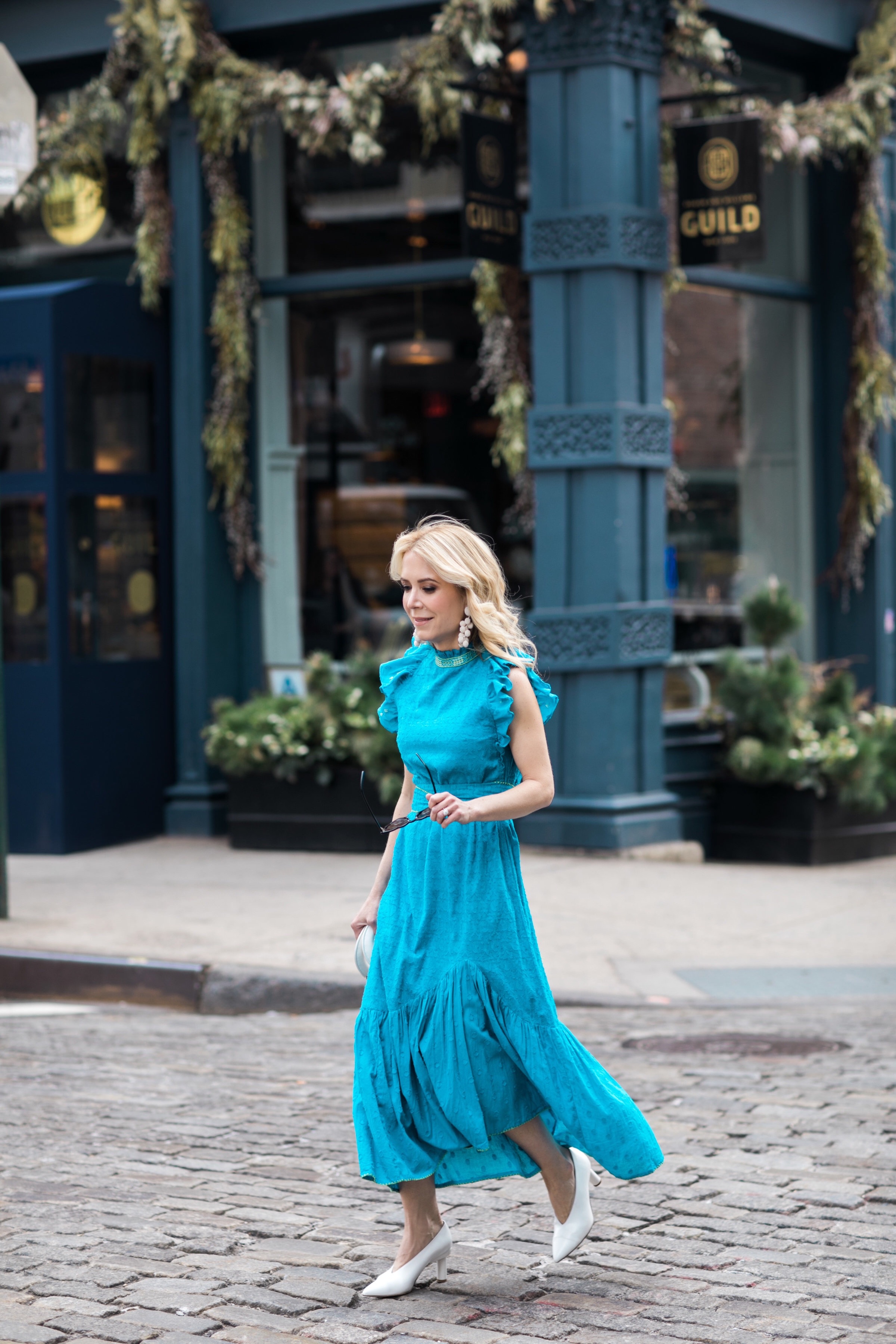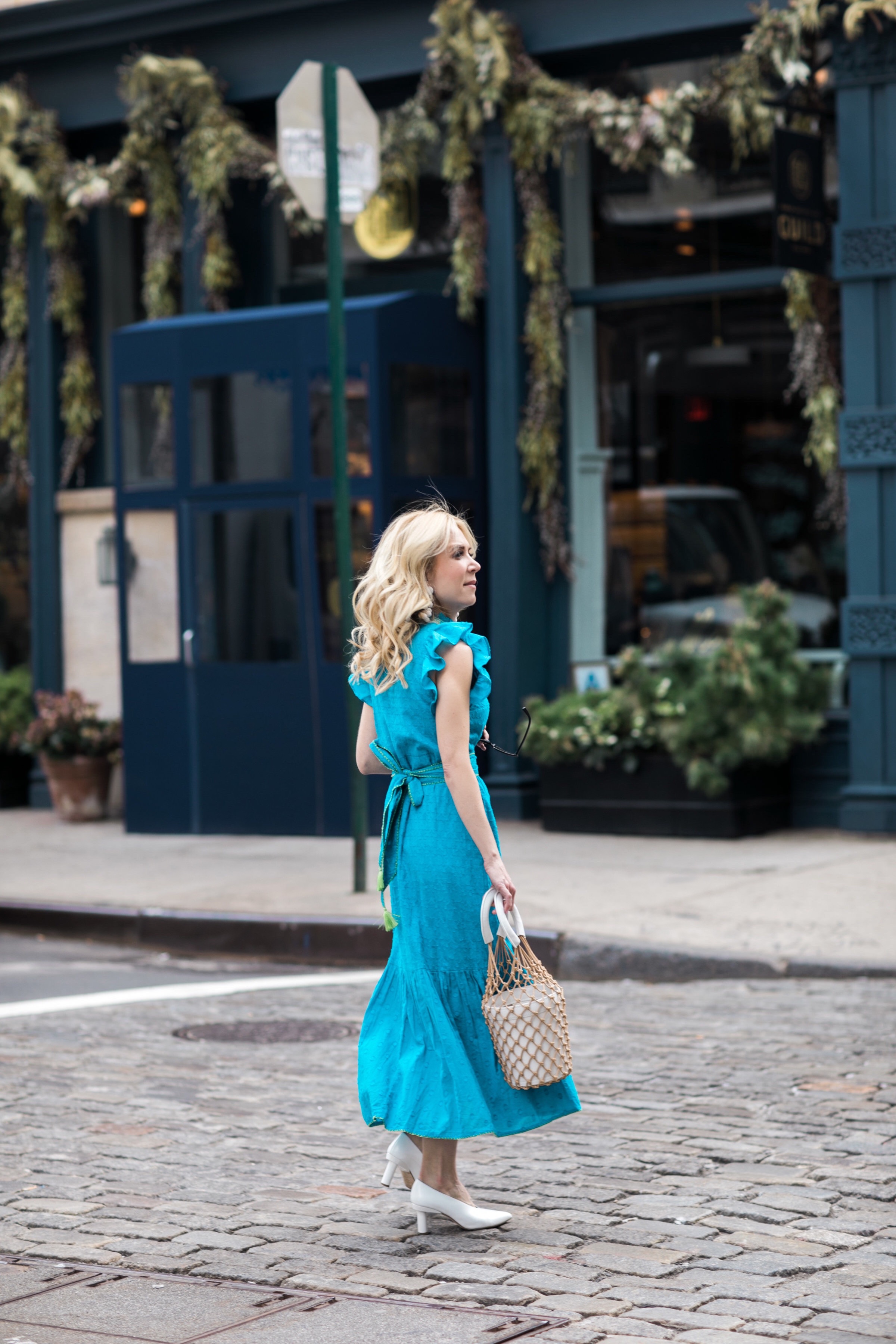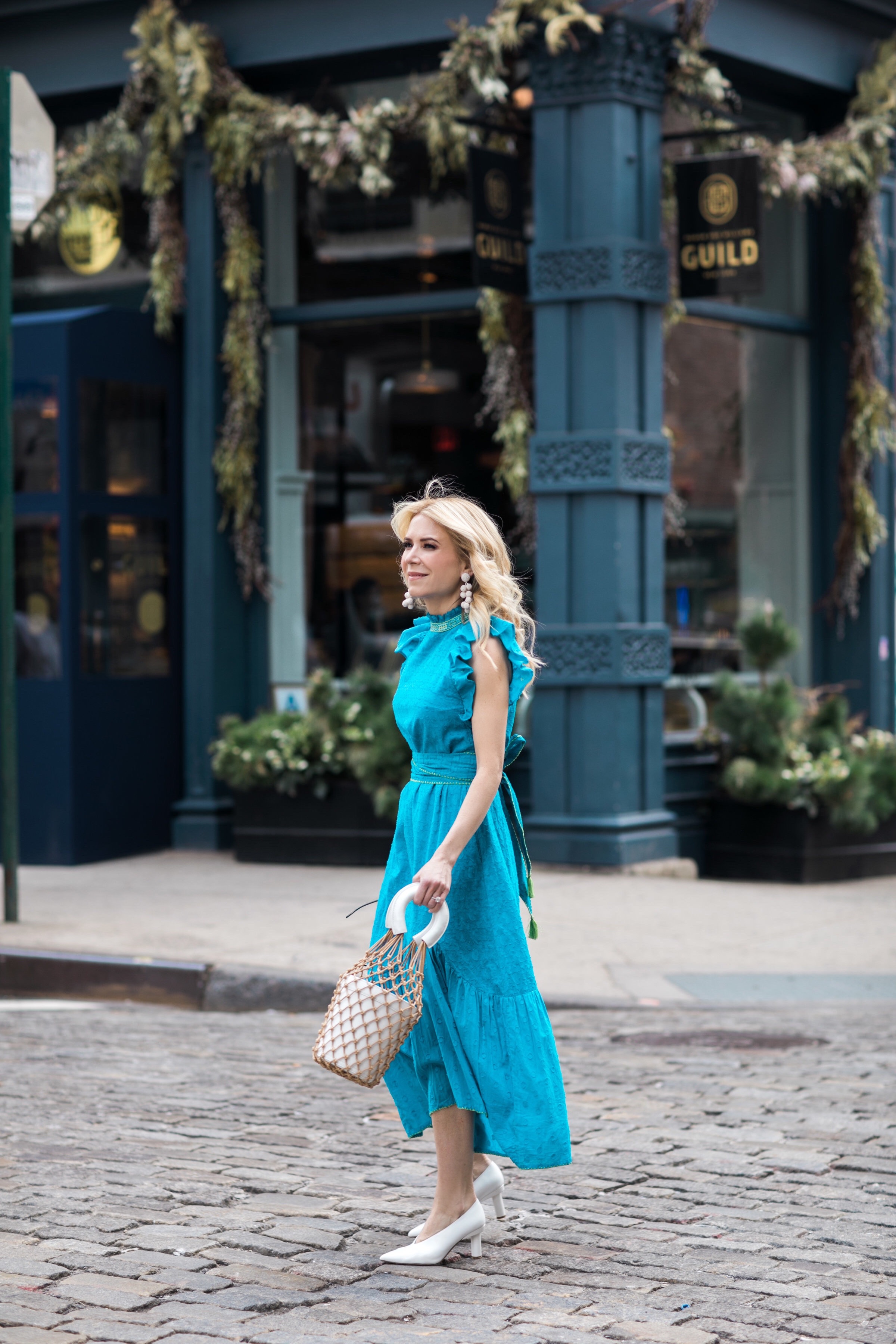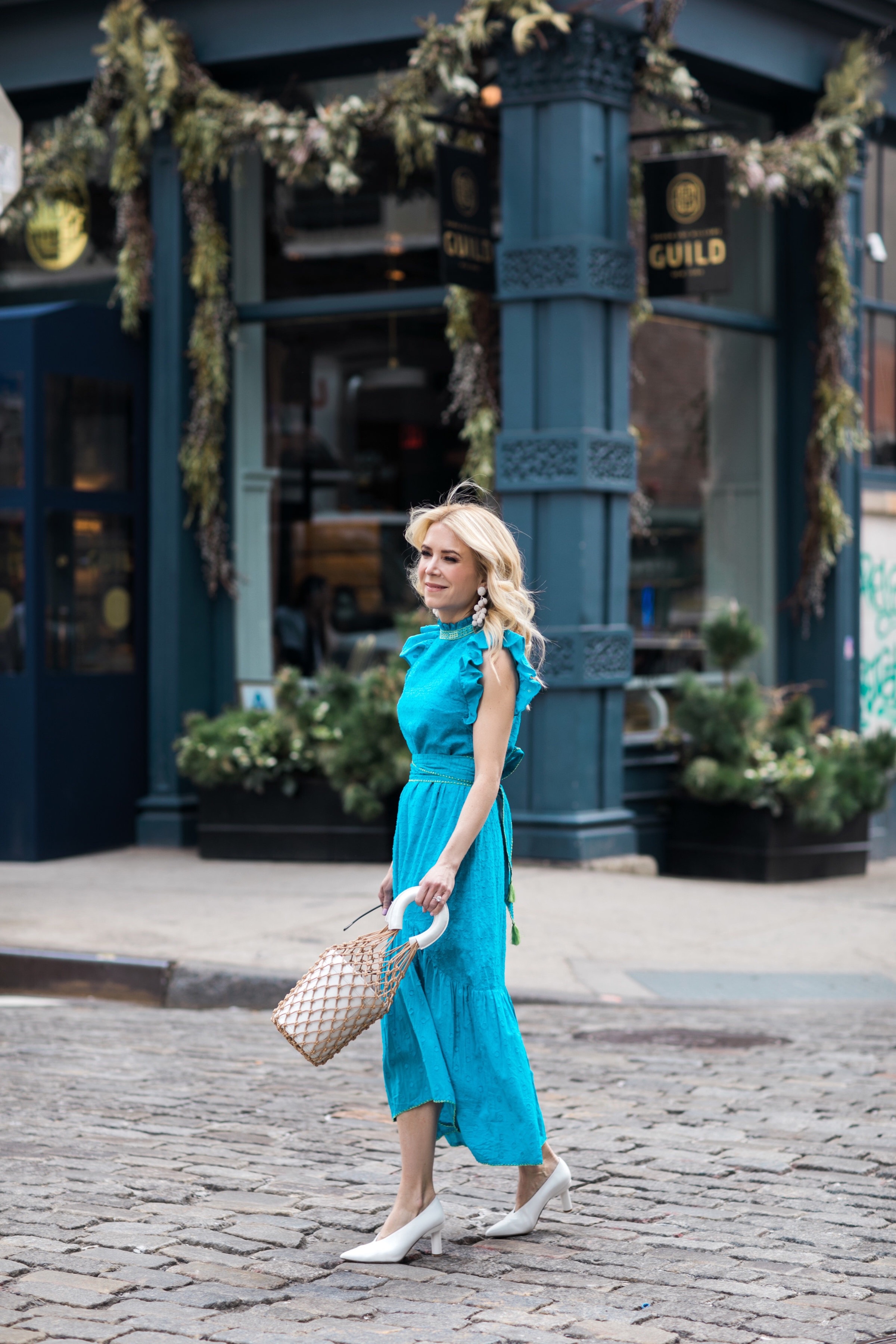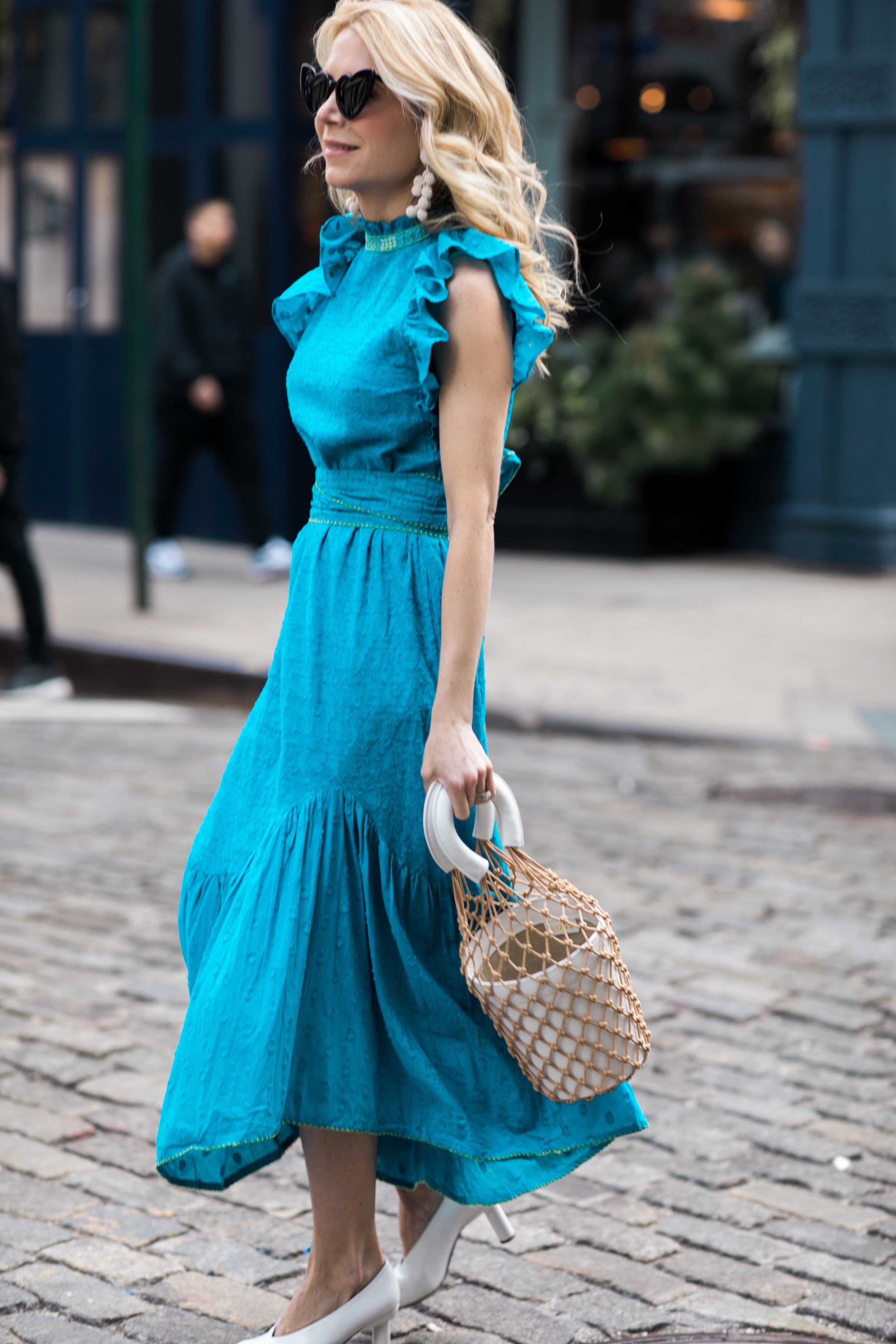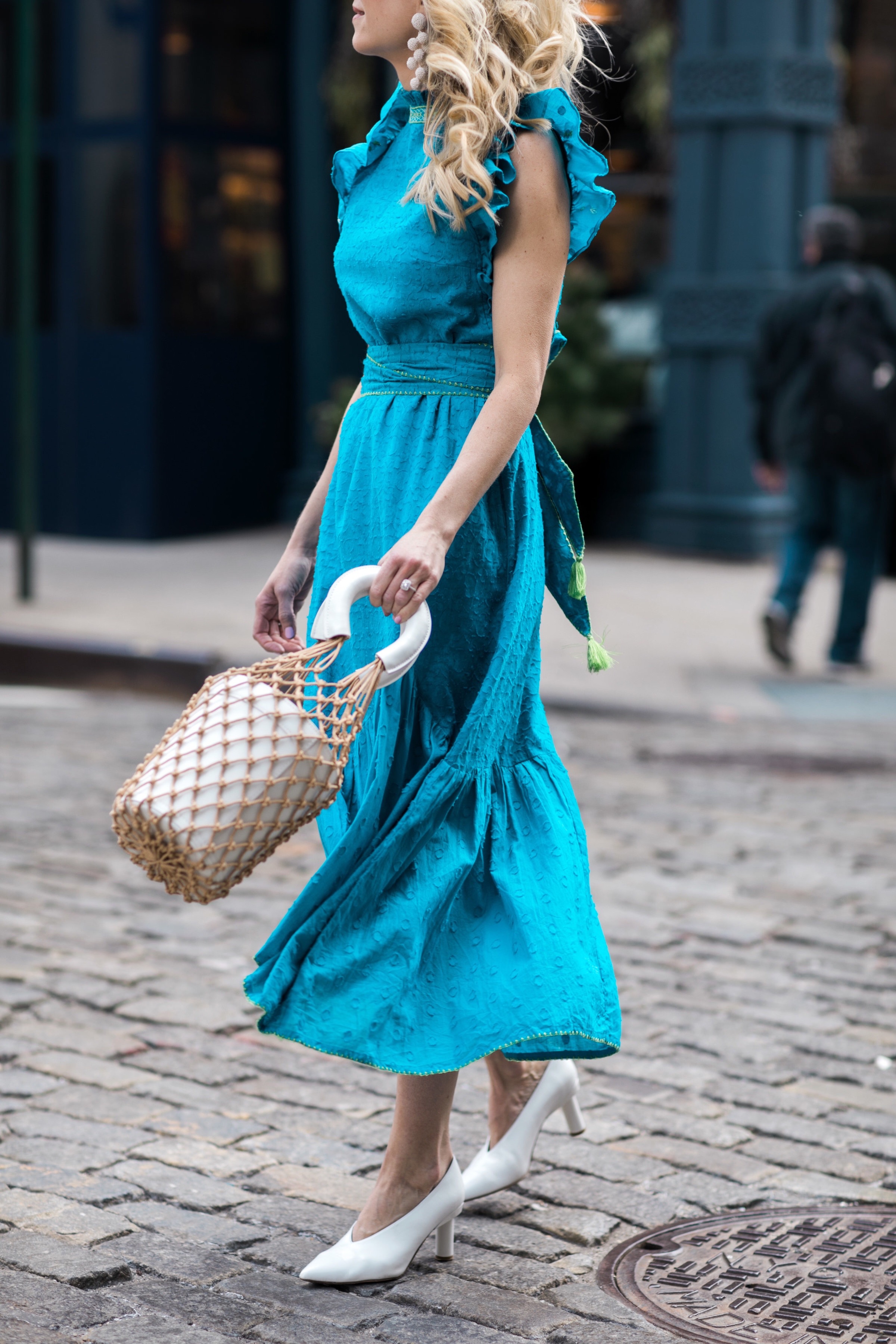 Another Shopbop sale find for me was this beautiful bright blue dress from a new-to-me brand called Banjanan.  It looks like it is already sold out on their website, so I have linked above to some other fabulous dresses by Banjanan.
I had never heard of this brand before, but the minute I saw the dress on Shopbop, I was smitten – the vibrant blue color, the maxi length, the big ruffles at the sleeves and hem and the sash – I ordered it right away.  It looked almost Indian to me. Then I googled the brand, and sure enough, Banjanan is based in Jaipur, the capital of Rajasthan in India.  Apparently, "Banjanan" is derived from the Hindi word "Banjaran" which means 'bohemian', 'nomad', 'wanderer', 'traveler', 'roamer'.
Looking at all their different dresses in different prints and fabrics, I am now a convert and will try to add more pieces from them to my wardrobe!  This dress really stands out – the vibrant color, the good quality, breathable fabric, and the cut are all great.  I actually think I will be just as likely to wear it with flat sandals this summer for casual dinners out, etc.  Plus, again, it is so unique you will never see yourself coming and going in a dress from this brand.
Thank you for reading!
xxxx
Laura
Photos by Lydia Hudgens