Dress: RIXO London | Boots: Ba&sh | Bag: Chloé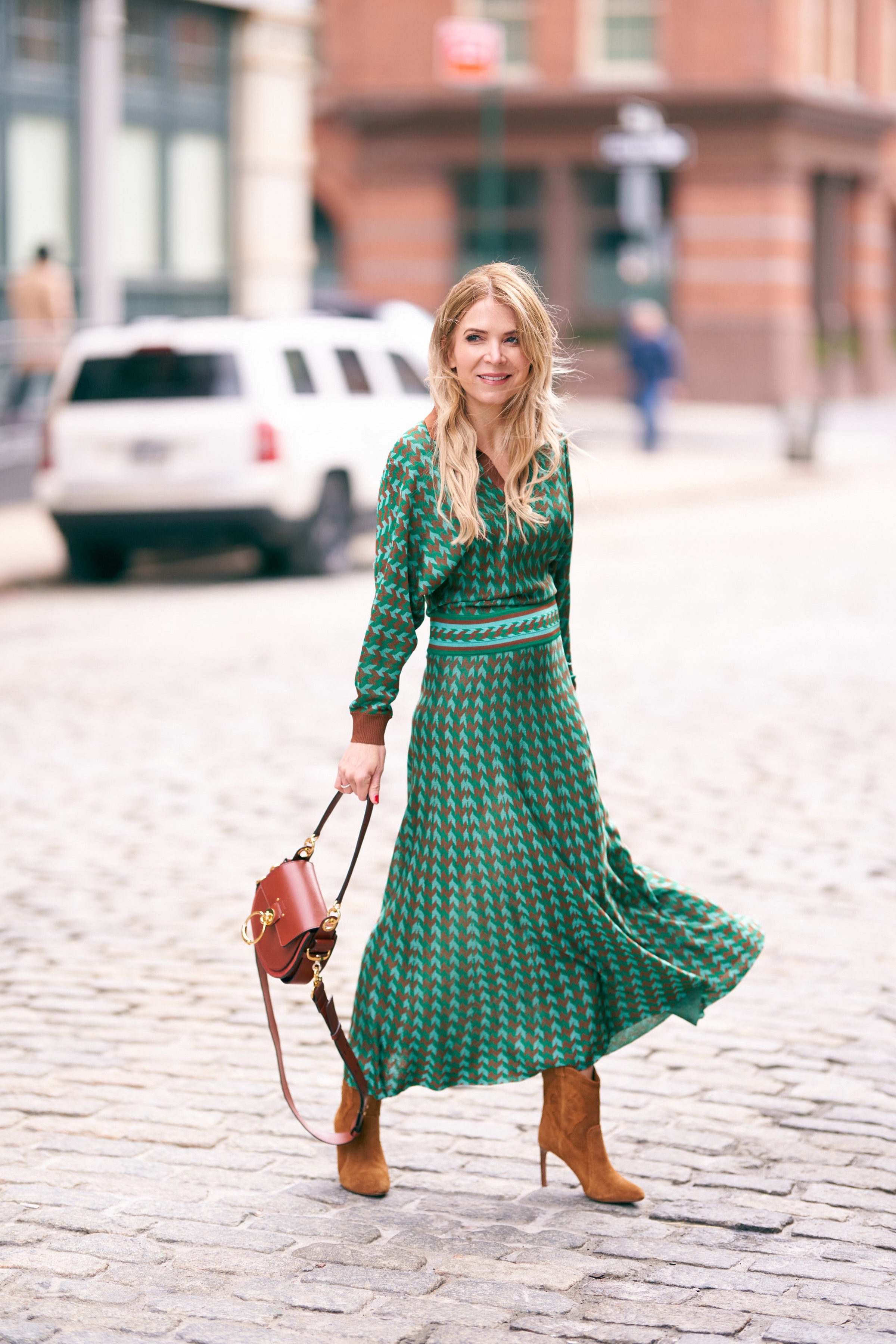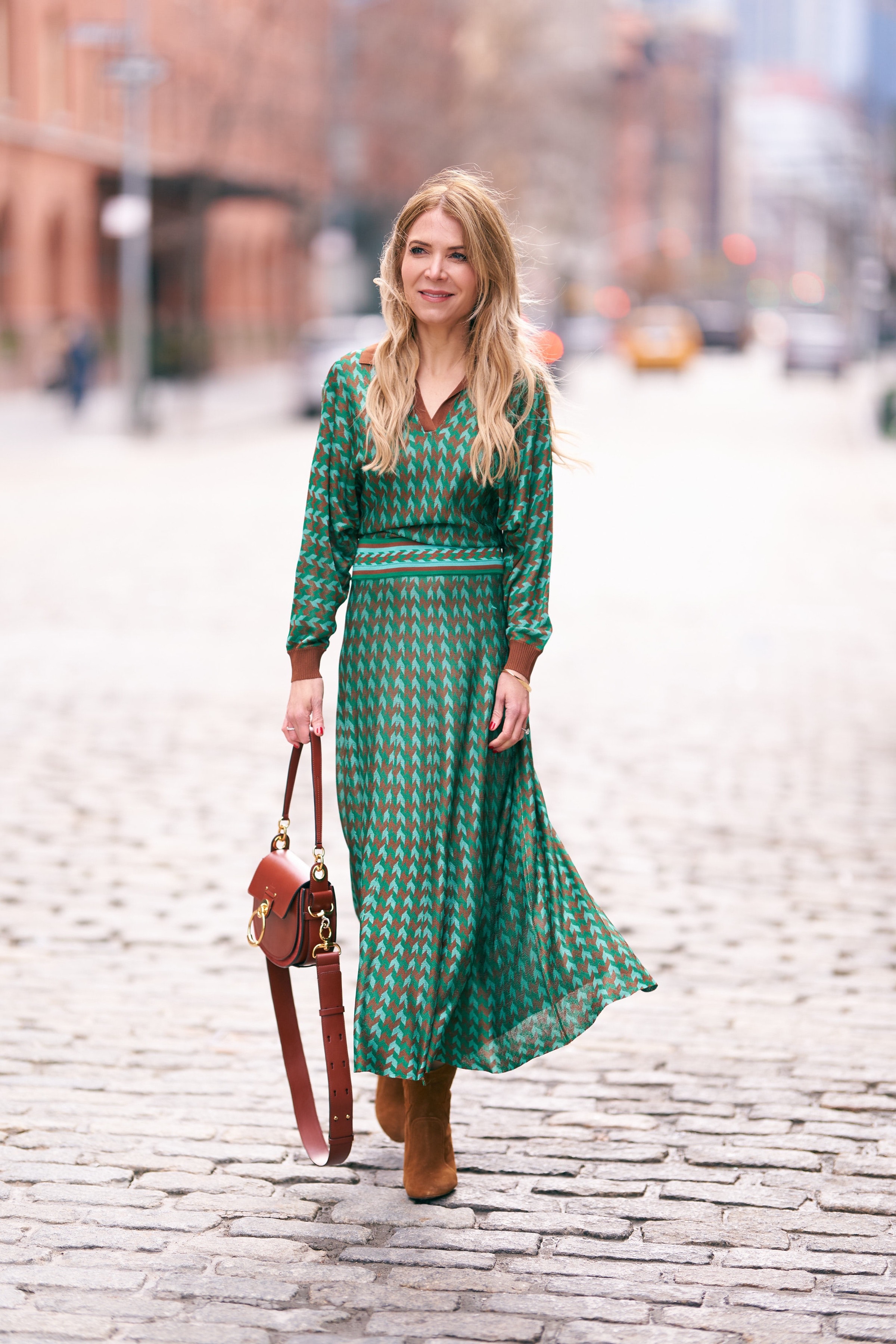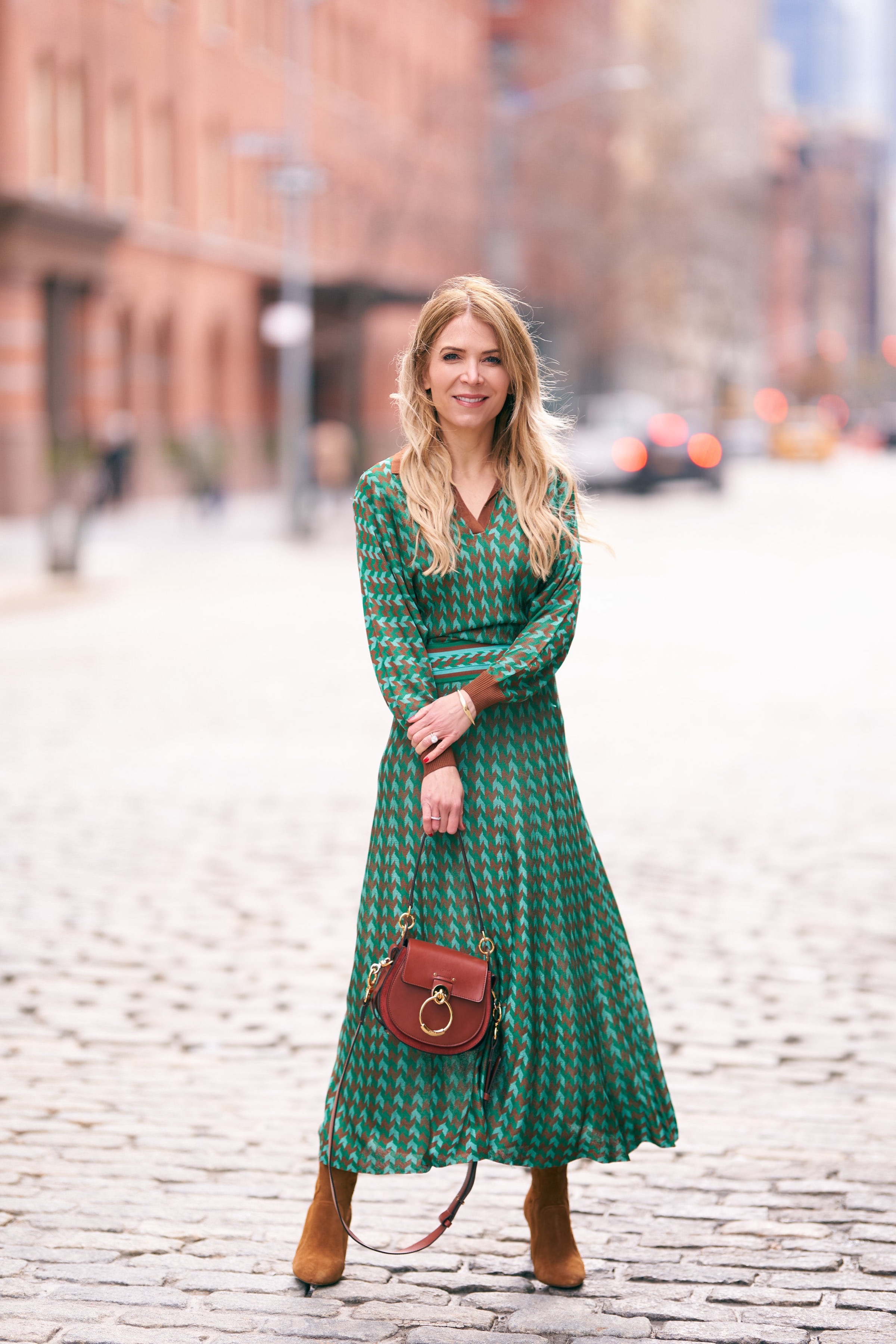 Have you ever sold or donated an item of clothing and regretted it?
I sell or donate so many of my clothes, and rarely do I look back, as there is always something new to buy or something else I want in my closet!  But, one of the only times I HAVE regretted selling something is last year when I sold my first and only RIXO London dress on The Real Real.  It was a fall/winter midi dress, of different sections of printed silk sewn together in sort of a patchwork design, but tailored at the waist with a sash.  Here is a link to a photo of it (and another photo here).
It was a beautiful dress but I had already worn it several times the previous winter.  It was summer when I was going through my clothes and I was frustrated and flustered surrounded by piles of winter clothing.  I decided in a frenzy to just sell it.  Then this winter, oh my goodness I missed that dress.  It would have been perfect to wear to the school caroling concert, lunches with girlfriends, etc.  It fit perfectly and was a timeless design.  I am still kicking myself for selling it!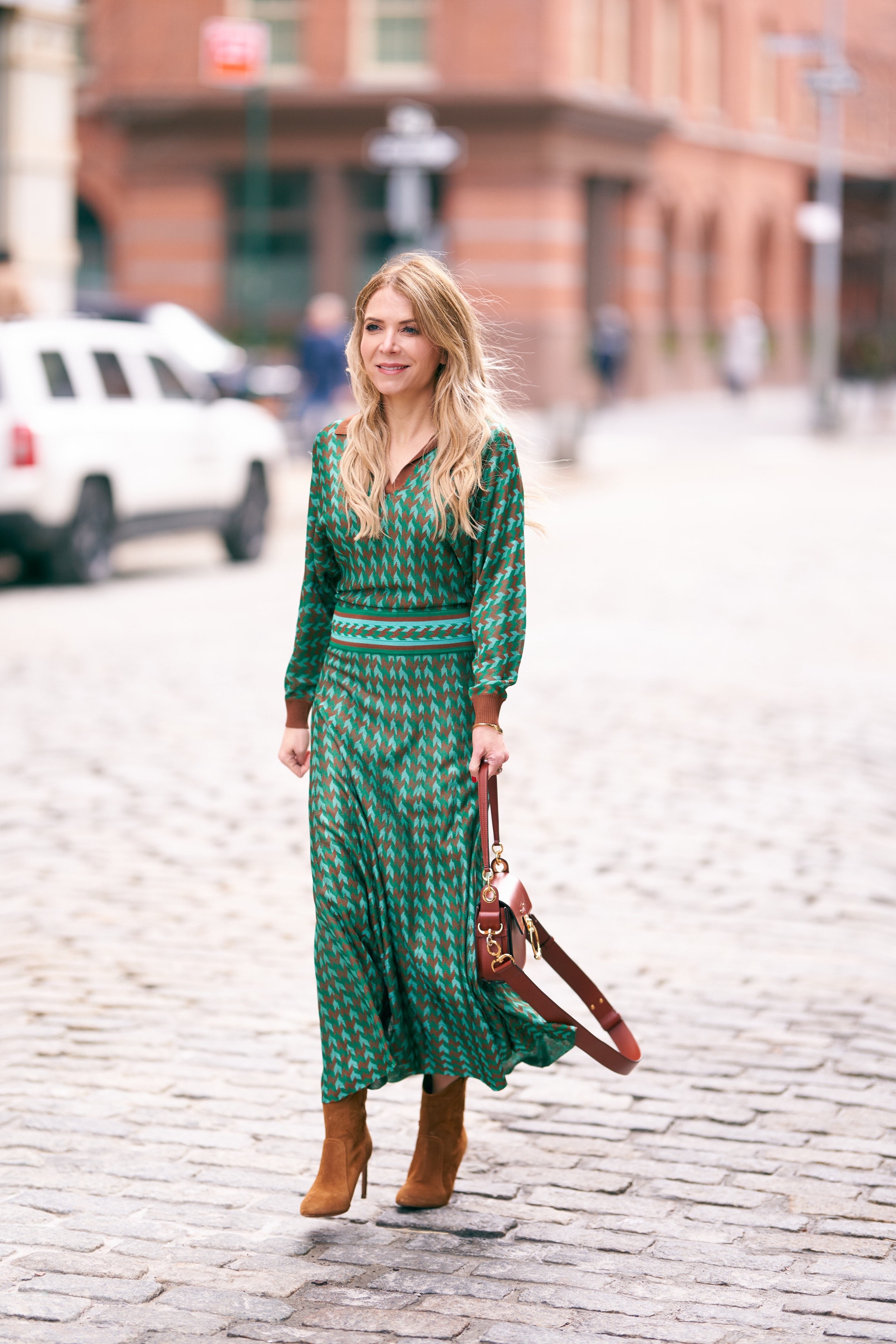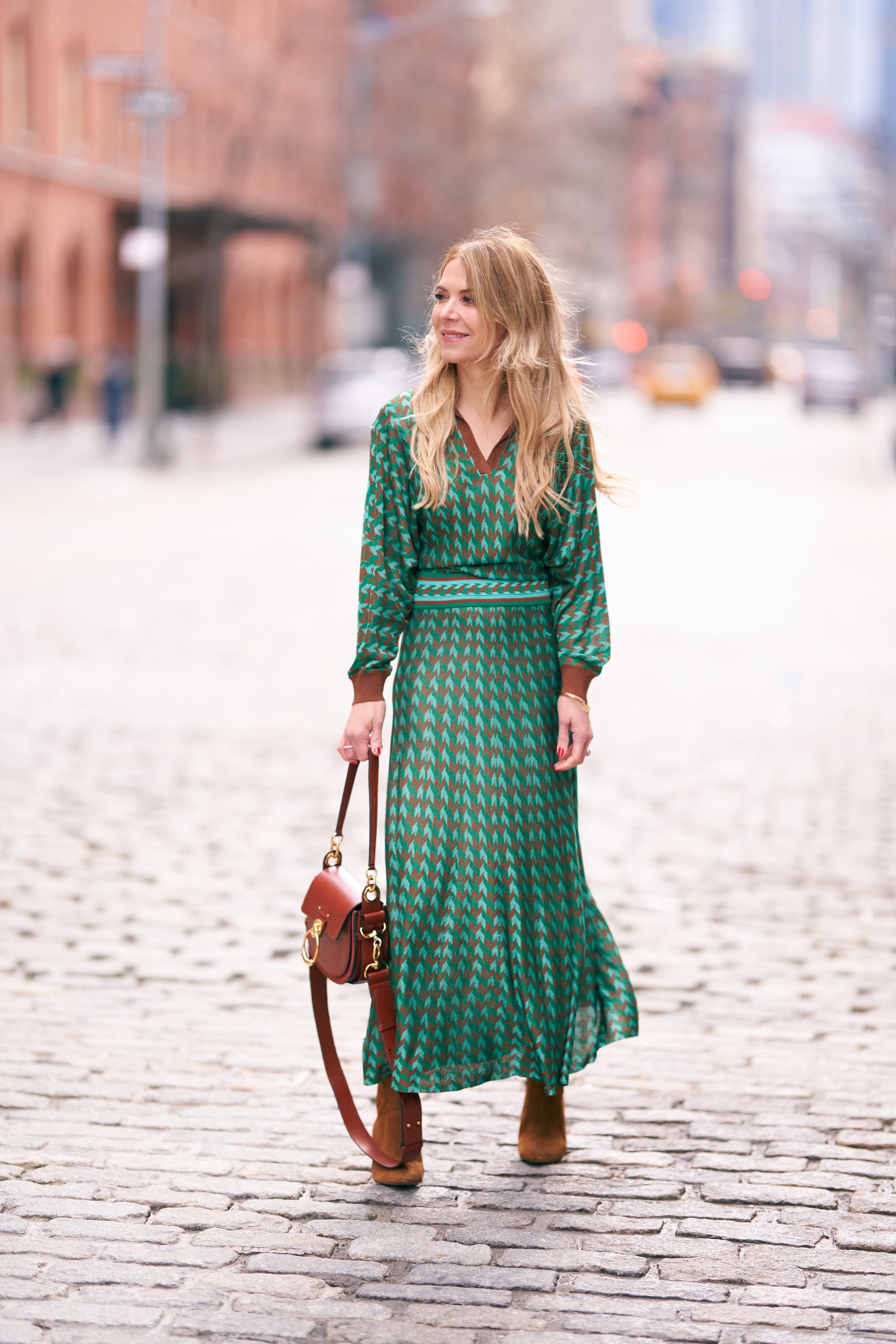 RIXO dresses are quirky, fun and don't go out of style!
So this season, when I was invited to shop in the Net-a-Porter pre-sale, I snapped up the RIXO dress I am wearing in these photos for 40% off.  I realized from my experience selling my other dress is that RIXO dresses are amazing and really wearable for years!  I learned my lesson and will never sell this RIXO dress – it is so original and  I love the woven knitted pattern.   It is sold out in all sizes except an XXS (!) but I have linked to some other RIXO dresses above and below in case you want to have a look.  This dress is remarkably similar to the one I sold, just different colors, and it is on the top of my wishlist!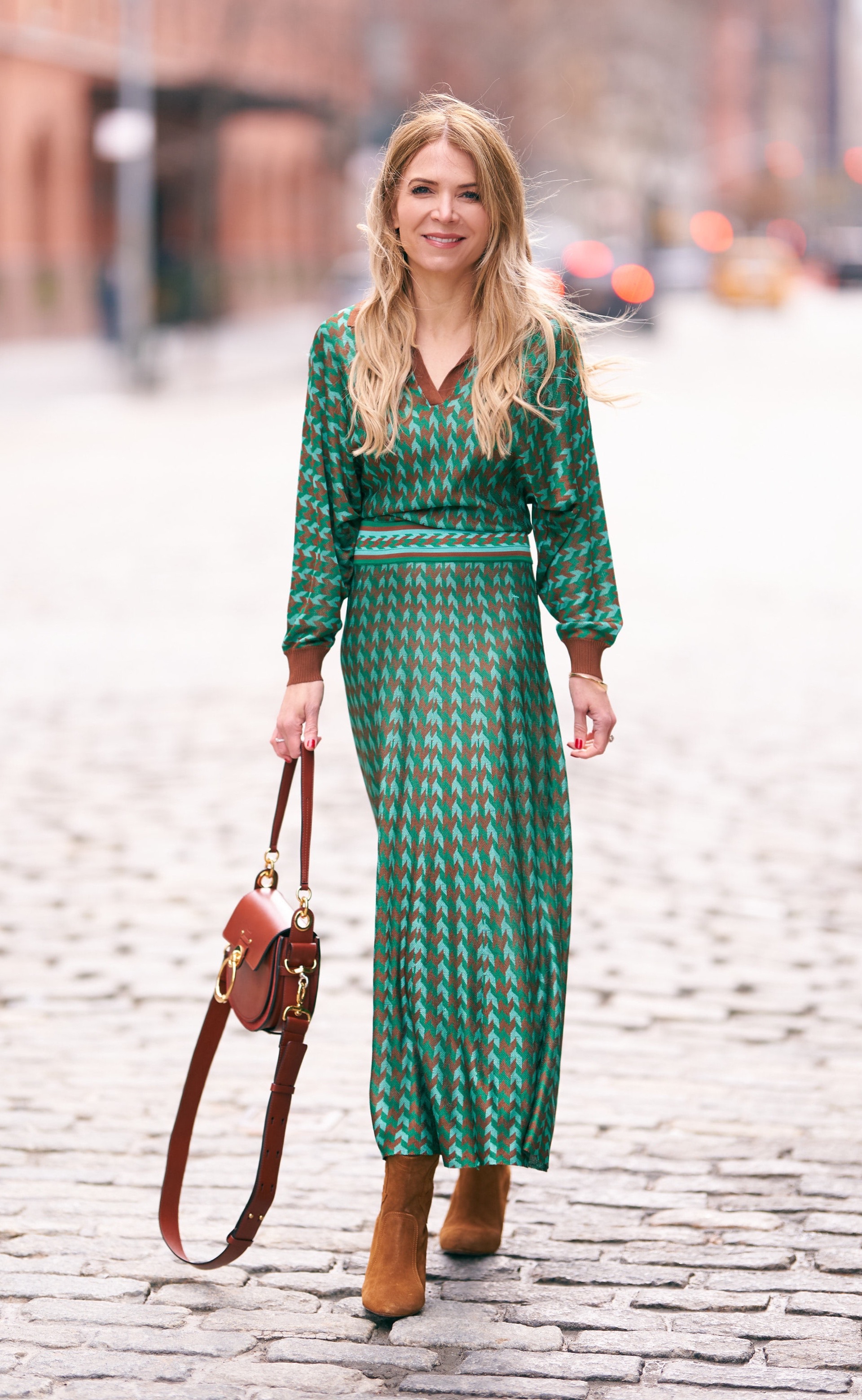 About RIXO London
RIXO London is a London based (surprise haha!) brand that I discovered following some British fashion bloggers about 2-3 years ago.  RIXO began in the London living room of two best friends Henrietta Rix & Orlagh McCloskey.  These ladies love vintage clothing, and started designing clothes with that vibe in mind.  Here is their mission statement from their website:
"Our philosophy is to evoke a wanderlust & free spirit in all our wearers, filling a gap in the contemporary market with easy-to-wear, feminine shapes and high quality materials. Always inclusive, always empowering, we create a fusion of original hand-painted prints and timeless silhouettes to flatter every woman, irrespective of age, season, size, nationality or time of day."
I love it!  If you have never shopped this brand before, I urge you to keep your eyes out for it.  It's sold on so many of the major online retailers like Net-a-Porter, Shopbop, Farfetch, Luisaviaroma, and more!
Thanks for reading!
xxxxx
Laura
Photos by Mike Kobal
SHOP THE POST