Sweater: Mango | Skirt: Mango | Belt Bag: Gucci | Boots: Jeffrey Campbell (sold out, similar here and here)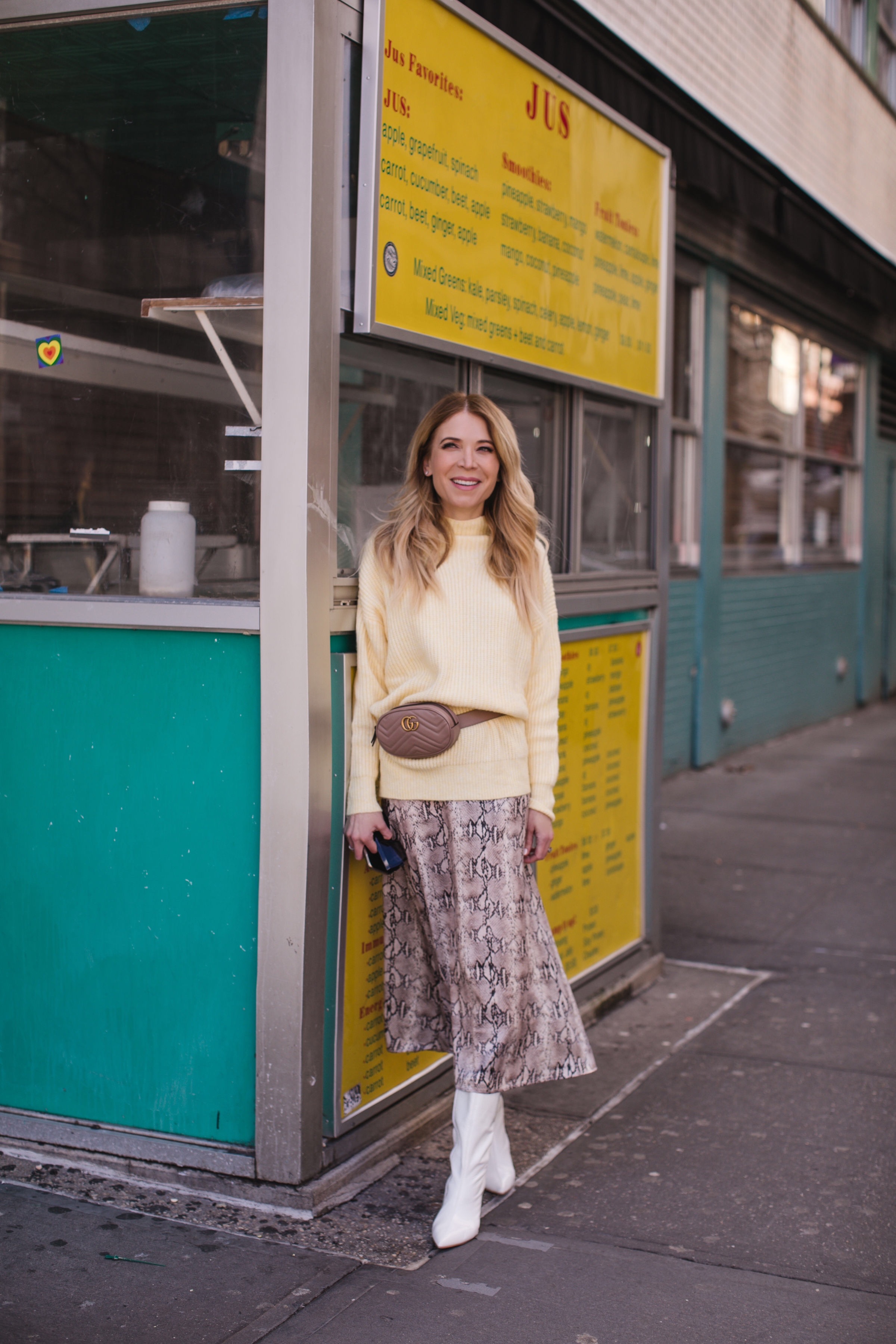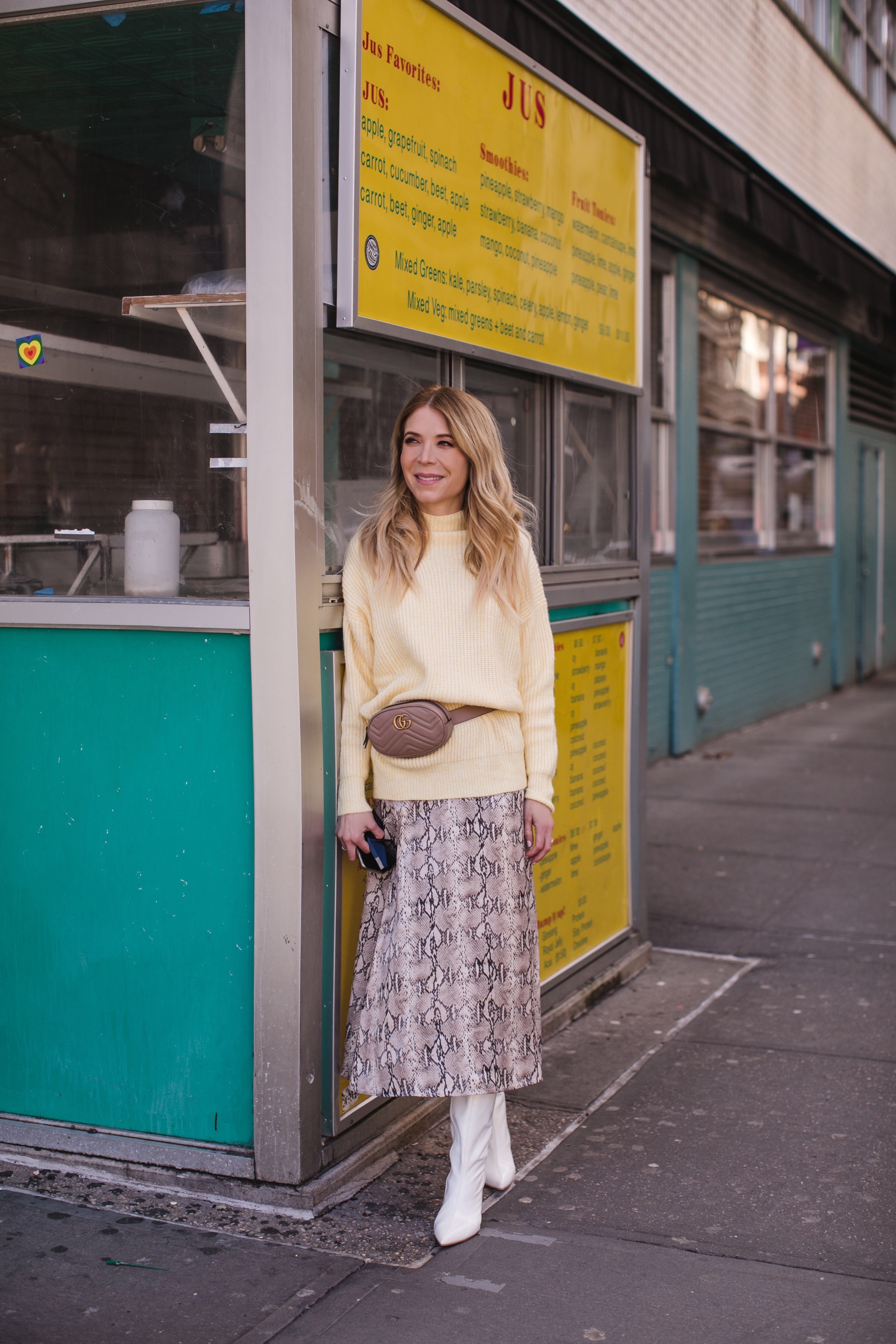 I sold my belt bag and I'm a little sad about it!
Even though I'm all smiles in these photos, I am a little sad to report that just last week I sold the Gucci belt bag on The Real Real.  So this is the last time you will see me in this belt bag.  I purchased it last winter right when belt bags were becoming trendy.  I have worn it in outfit photos several times, but in real life, not so much.  It is actually very tiny and only holds like a card holder, phone and keys – at the most.  So since I wasn't wearing it very much – and I'm a bit dubious about the longevity of the belt bag trend – I decided to have The Real Real sell it for me.  The Real Real put it on their site for $1,025 (it retails for $1,150) and within two days it was sold.
Seller's remorse is a real thing
I could not believe how quickly it was snapped up!  And I had major seller's remorse!  Right after I turned it over to The Real Real for sale, I ran into another mom wearing the black version of it at a kids' birthday party I was attending with my five year old.  This other mom looked so cute and stylish!  She was wearing it with her baby in a sling so she would be completely hands free.  It definitely made me rethink selling the bag, but before I could call The Real Real to take it off the site, it was already gone!  Oh well!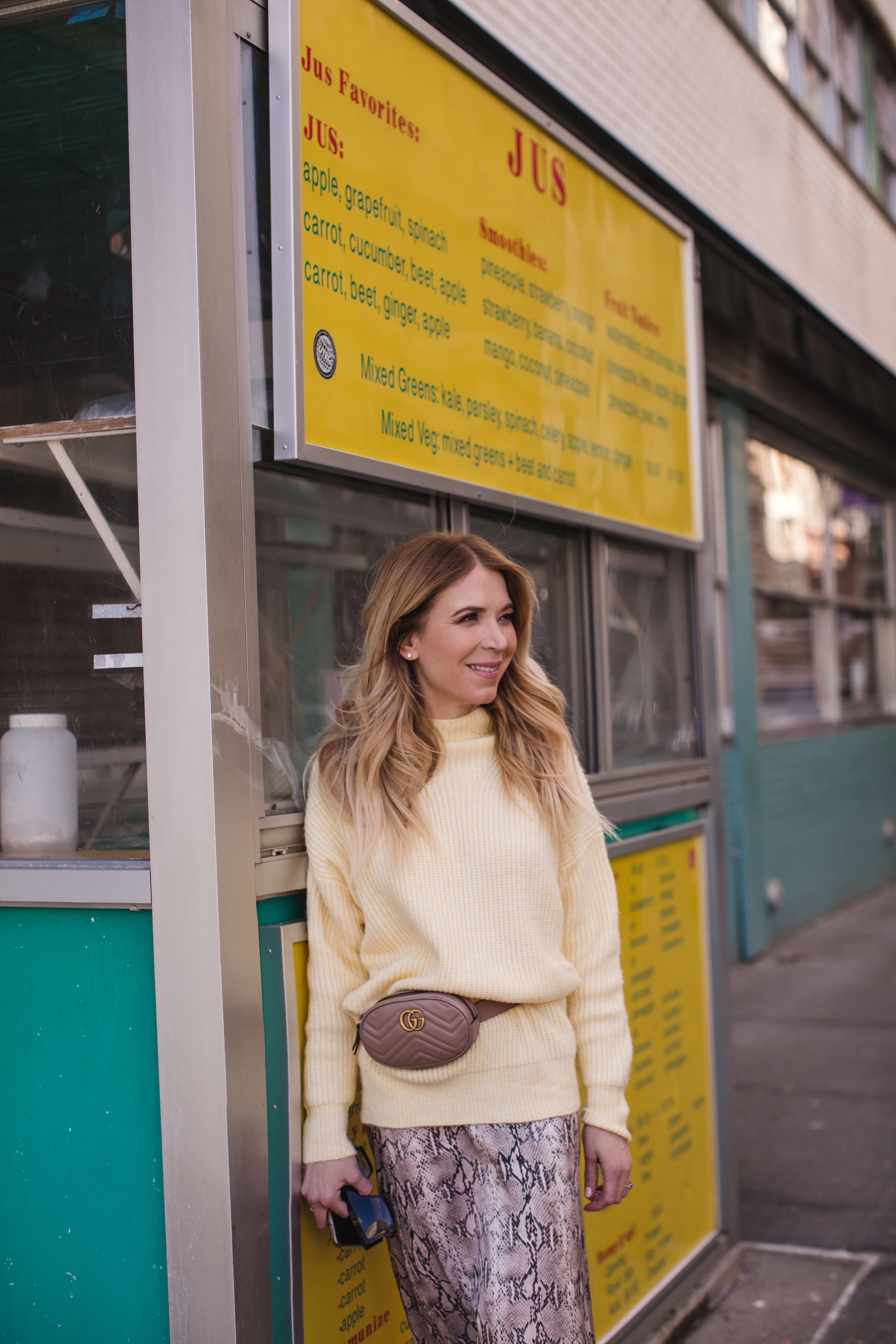 So, how do you know when it is time to sell your designer bags?
This situation, where I regret selling something or giving something away, is like my nightmare.  I go insane with too much stuff, when my closet is bursting open, but it is just dreadful when you have donated or sold an item of clothing and then you wish you had it back. So recently, I asked The Real Real how to decide whether to sell or keep designer pieces.
If you don't wear it very much… it's time to say goodbye
My representative, Christopher, told me that of course it is a personal decision.  But his advice was, if you don't wear it very much, and certainly if you have not worn it in the last year, you should sell it because "then you get the money in to buy the next thing!" And Christopher is absolutely right.
Sell things while they are still trendy
Another tip he gave me is to sell your items while they are still current, if you can.  So anything Gucci for example, will sell quickly right now, and for almost the full purchase price.  Also, things you have bought more recently that are still available, sell very easily.  That's one reason why I sold the belt bag when I did.  Once belt bags start going out of style, you won't get nearly as much money for one.  And although I say I am sad, I actually am fine.  I am constantly looking to the next trend or the next piece especially now that I have this blog, so to hang onto a belt bag that I barely wear doesn't make sense. Better to sell while it can still fetch top dollar and put the money towards something else.
Top sellers on The Real Real
Other top sellers on The Real Real are vintage designer bags from Chanel – they go for high prices even if they are several years old.  I can attest to this.  I sold a Chanel bag on the Real Real last year and I made money on it!   It was a Petite Timeless Tote that bought it in 2007 in Heathrow Airport for GPB500 (about US$750), but The Real Real sold it for $1400, 11 years after I bought it!
Burberry coats and scarves, and anything with logos or labels sells well.  Louis Vuitton and even your old Tiffany sterling silver jewelry will bring in a pretty penny.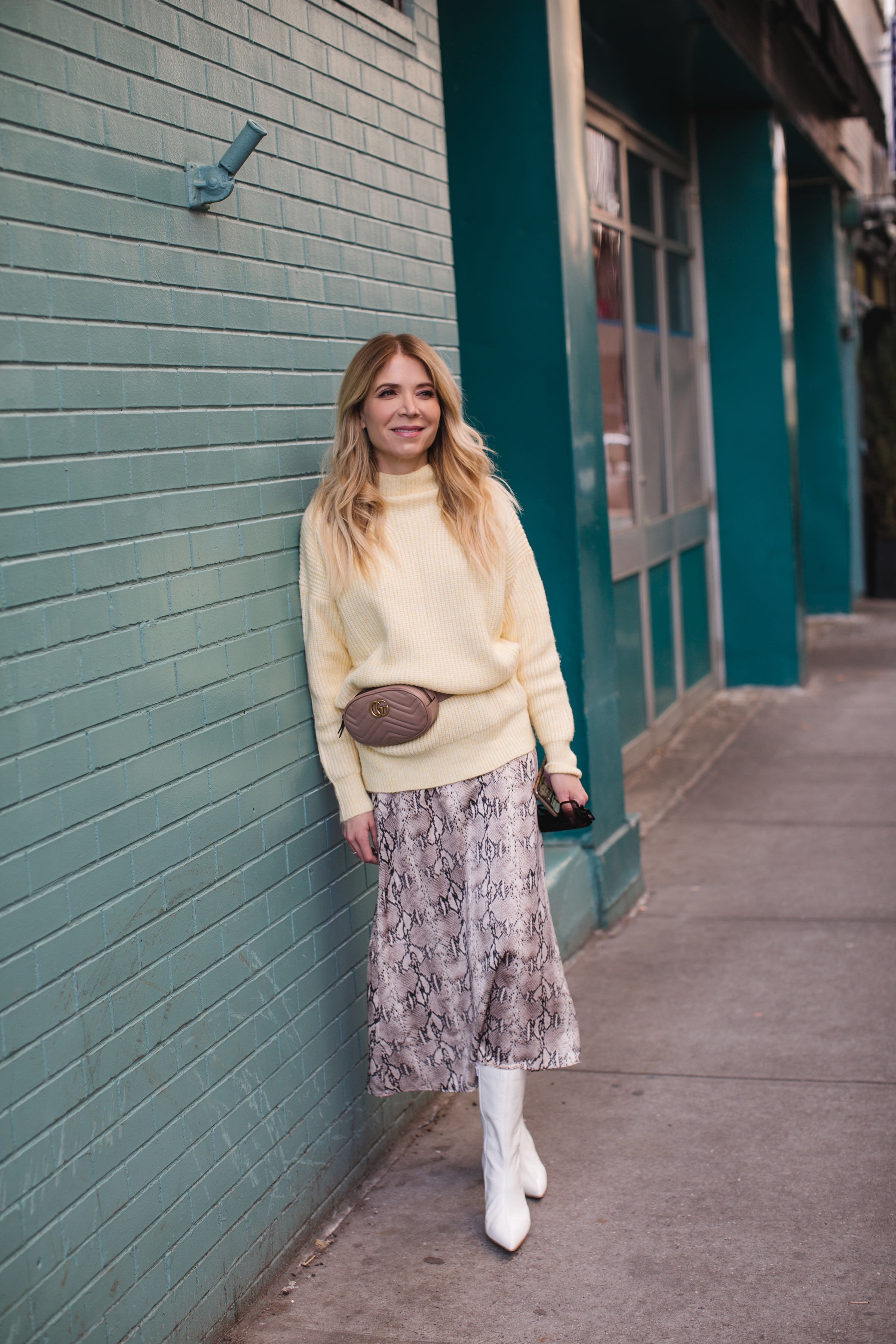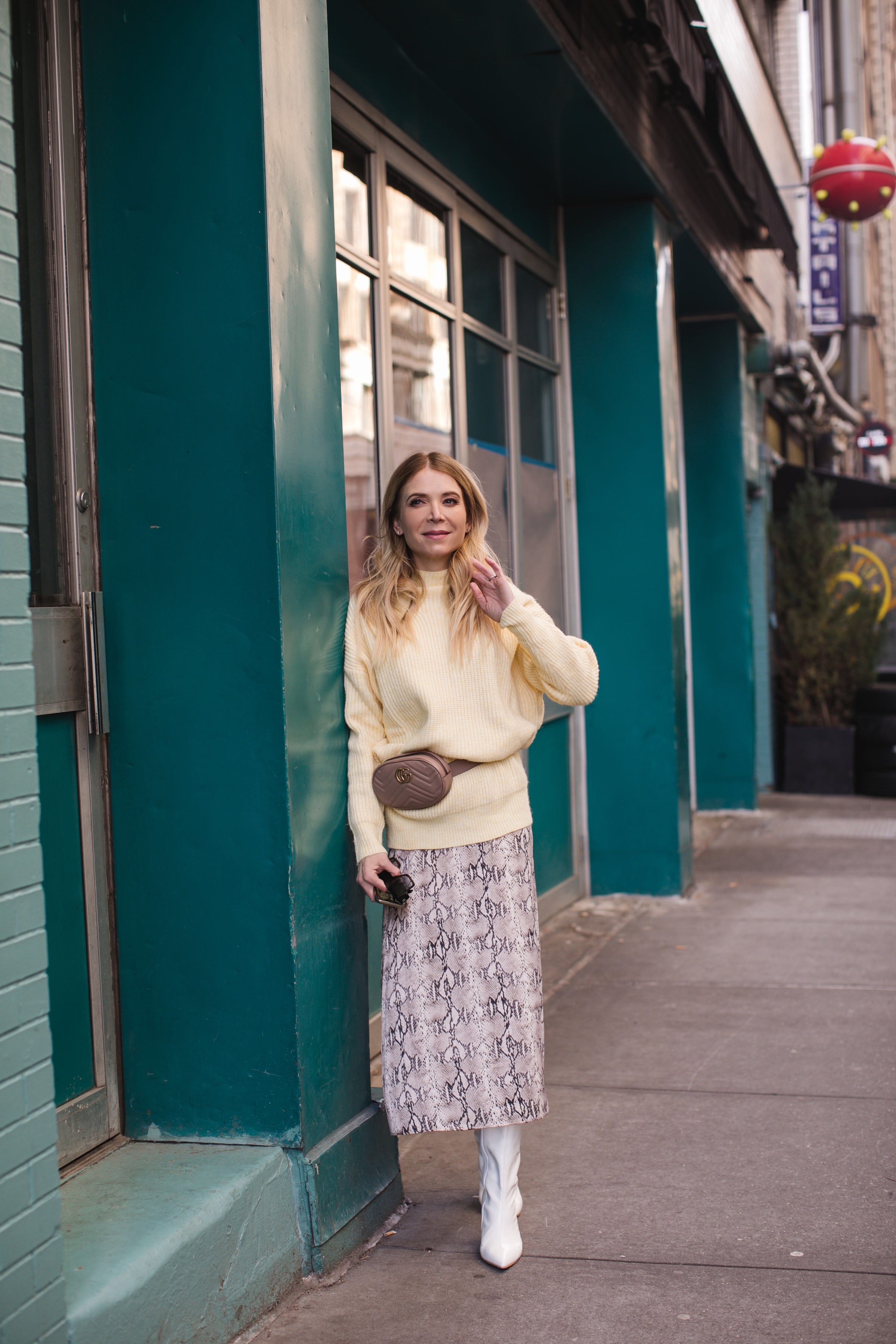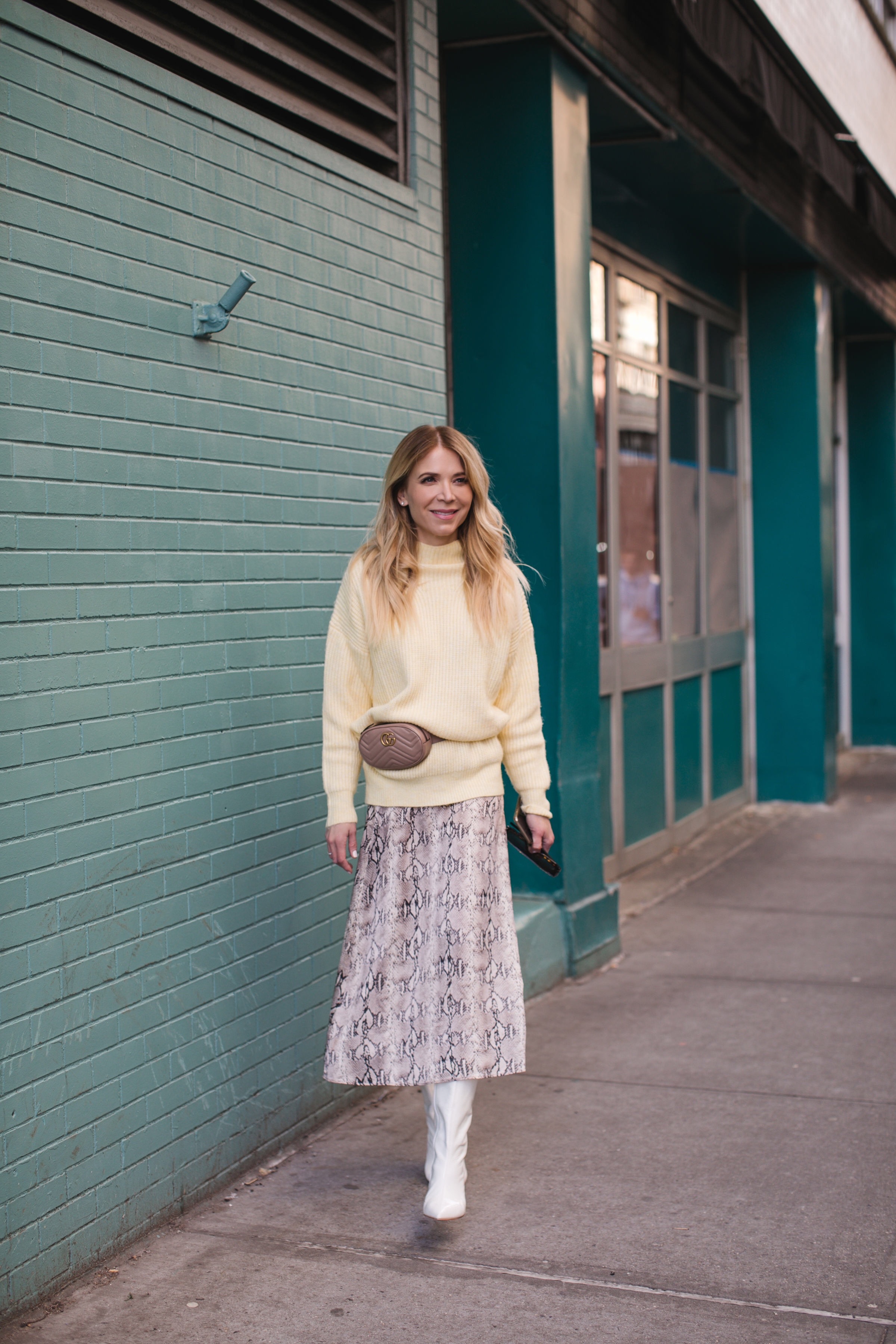 Why I like The Real Real for consignment:
I keep going back to The Real Real to sell my pieces because they literally send someone to your home to collect your items, and from there they do all of the work.  They collect your items, put them in dustbags and catalog them in front of you.  They take them back to their offices and photograph them, and within 1-2 weeks list them on their website for sale.  As the items sell you get a percentage of the sale price, and a check or a direct deposit on the 15th of each month with the sale proceeds from the previous month's sales.  Currently, I get 70% of the sale price of my items.  I think you start off at 55% when you first start selling with them, and you work your way up depending on how much you sell with them every year.  The next tier for me would be 85% which would be amazing.
You may not receive as much money as if you sold the items yourself on eBay or Poshmark, but you also don't have to deal with any headaches with prospective purchasers, or shipping costs.   And The Real Real will sell your items fast.  Often within days.  If you try to sell items yourself, it does not go so quickly.  So for me, it's worth it to have someone come to my home to collect my items and handle everything else from that point, and to have the cash in hand relatively fast.  It is painless.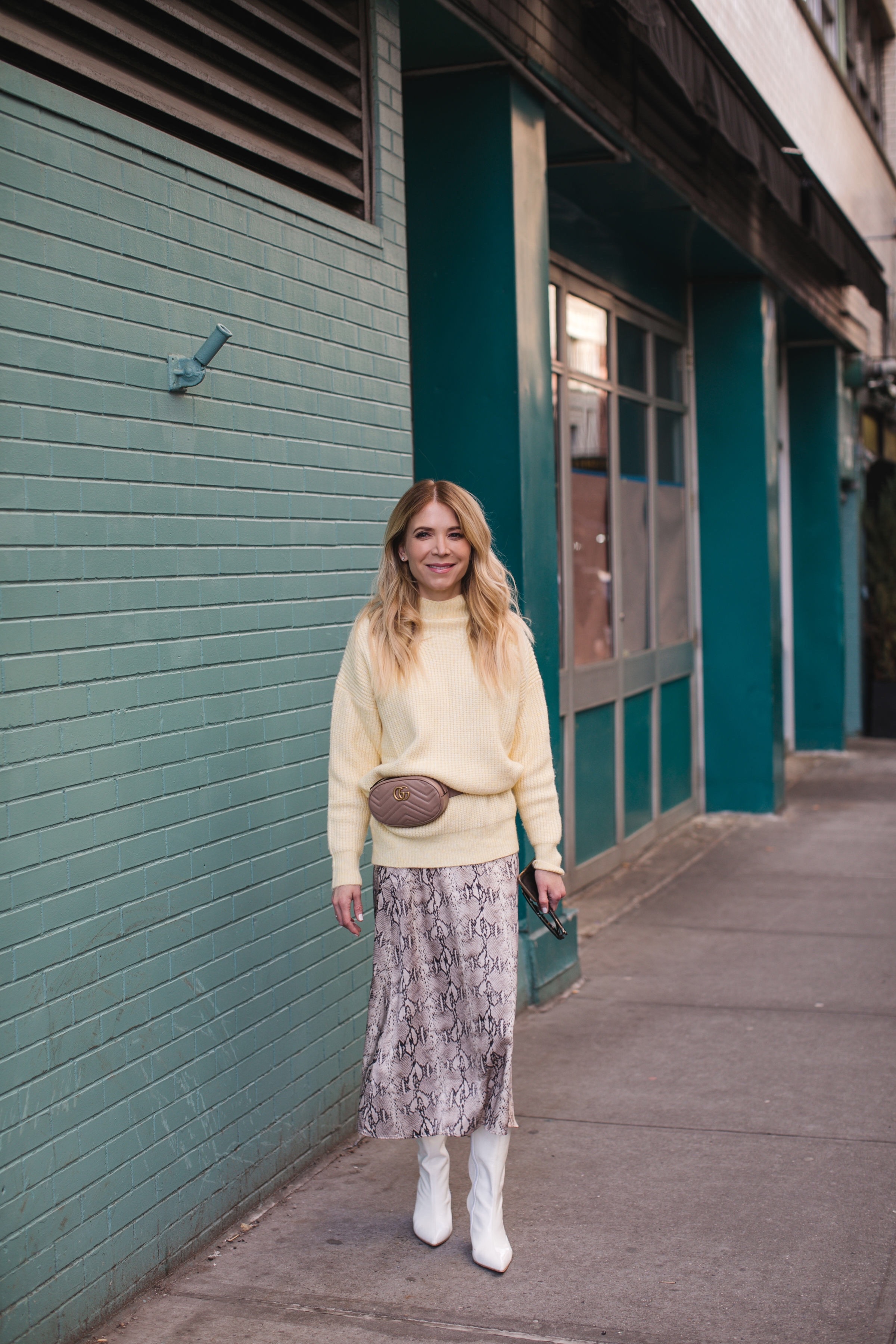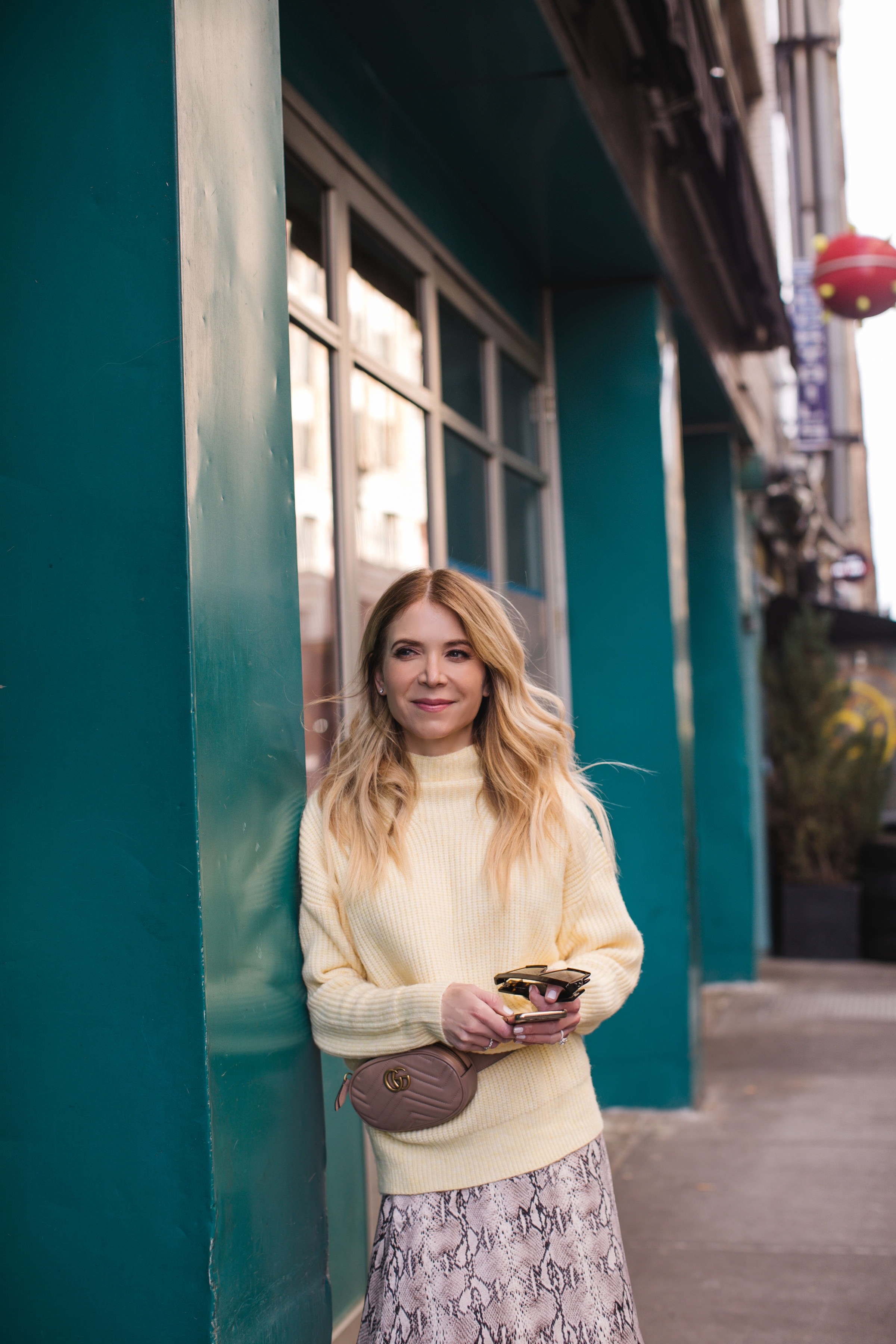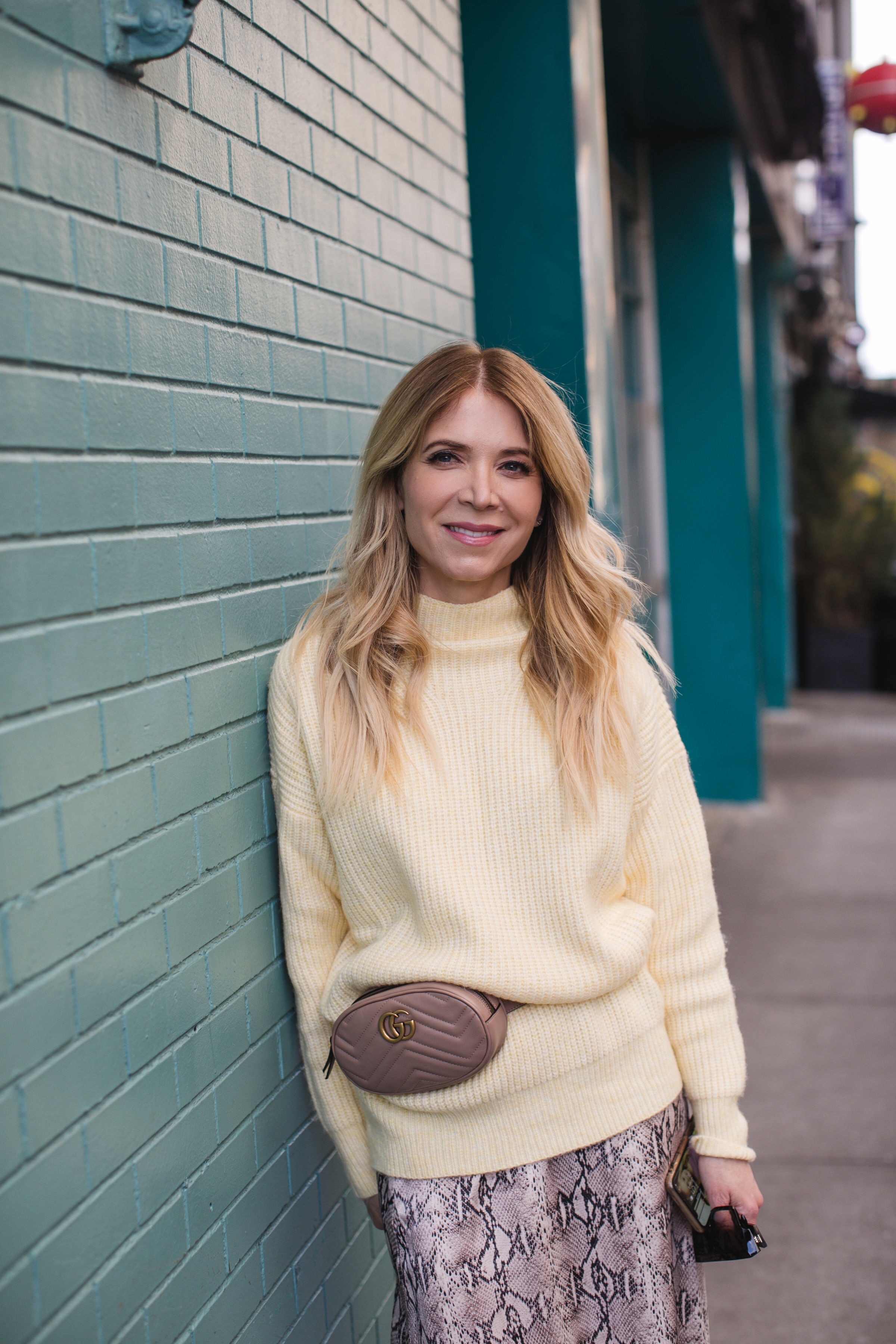 And finally, a sweater made out of recycled polyester…
Finally, just want to mention that this Mango sweater is made of recycled polyester.  I actually don't think I have ever owned a sweater made from recycled material before (at least knowingly)!  I am very excited about this!  I had no idea when I bought it.  I was just really attracted to the soft yellow color and I liked the longer length over the midi skirt.  Especially when belted with my fabulous Gucci belt bag (sob!!!).  I am very interested in sustainability in fashion – trying to buy pre-loved, or recycled items, and in selling your own items or donating them responsibly, to avoid waste.  I think this is the wave of the future (I certainly hope so!).
Thanks for reading!
xxxxx
Laura
Photography by Lydia Hudgens