Top: Cloth & Stone | Pants: Anthropologie (also really love these by Sanctuary) | Earrings: Anthropologie | Bag: Loewe | Shoes: Zara | Sunglasses: Chloe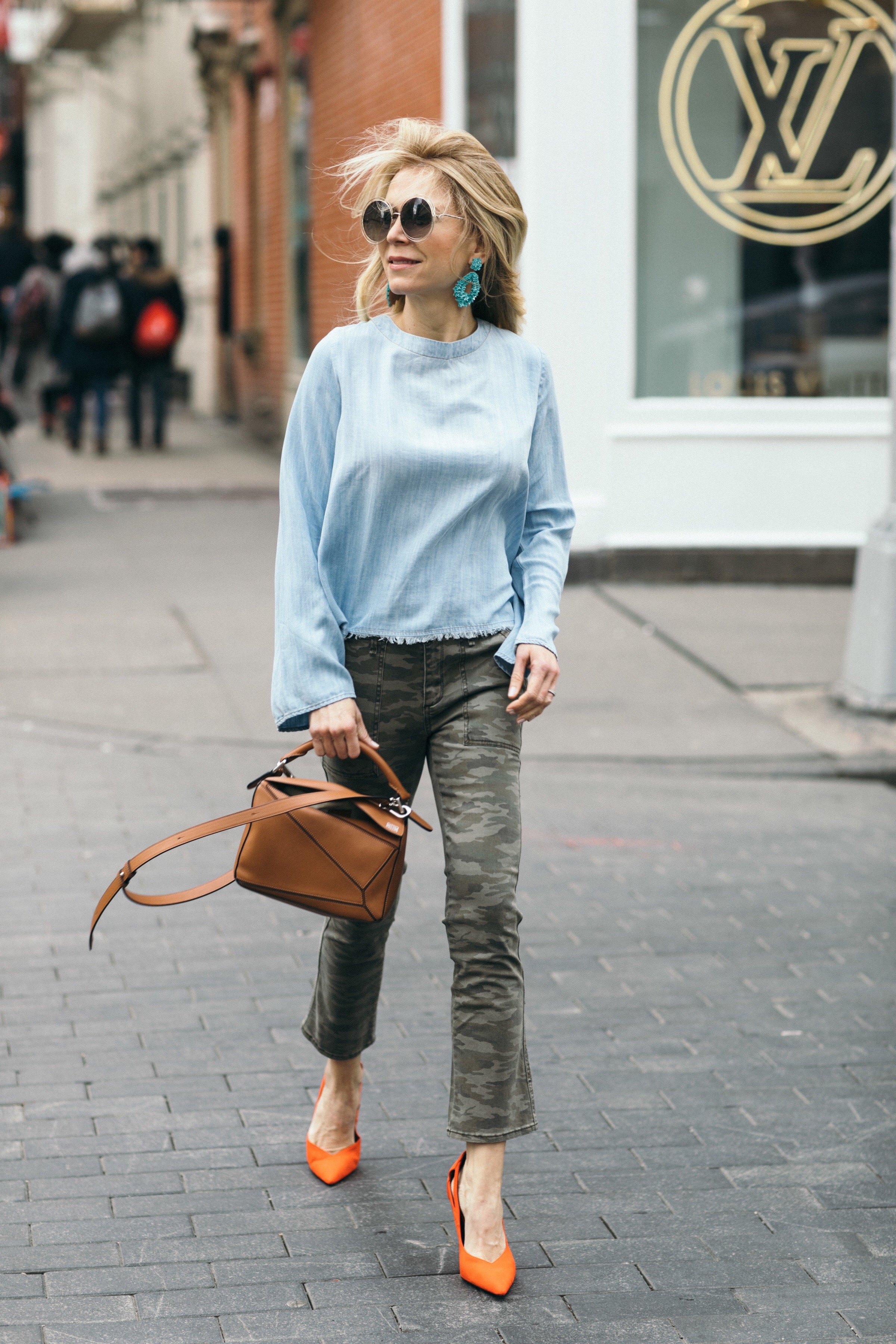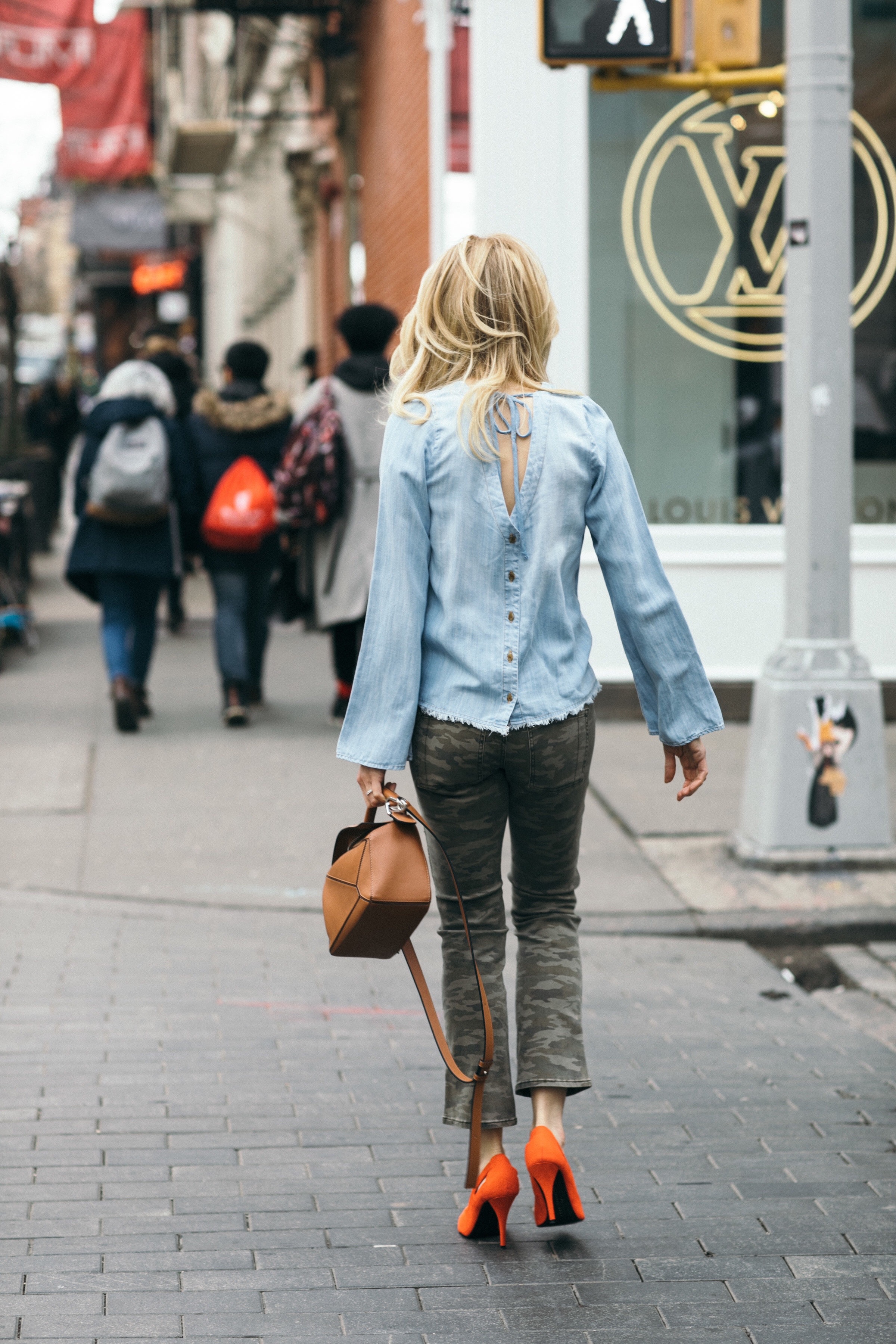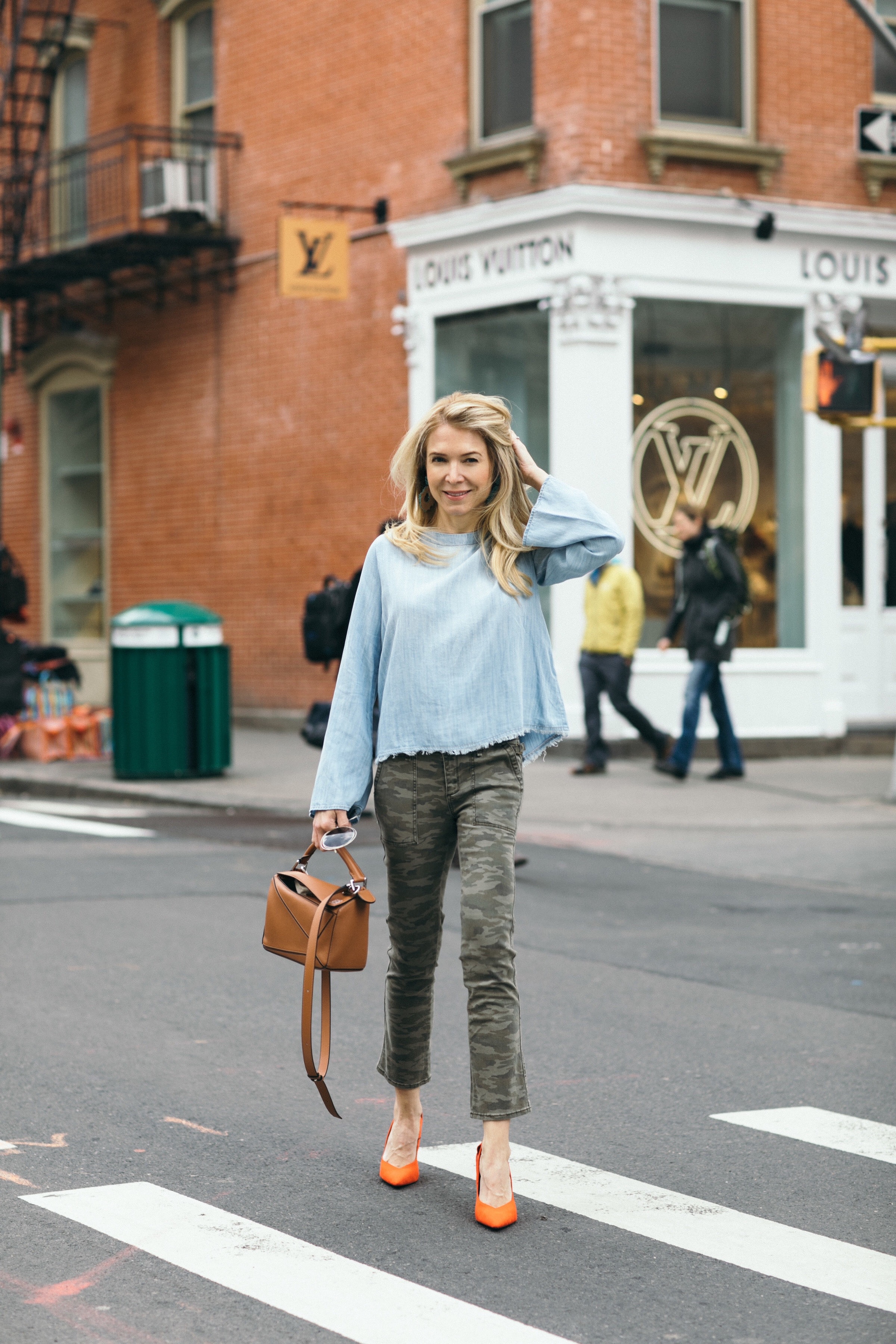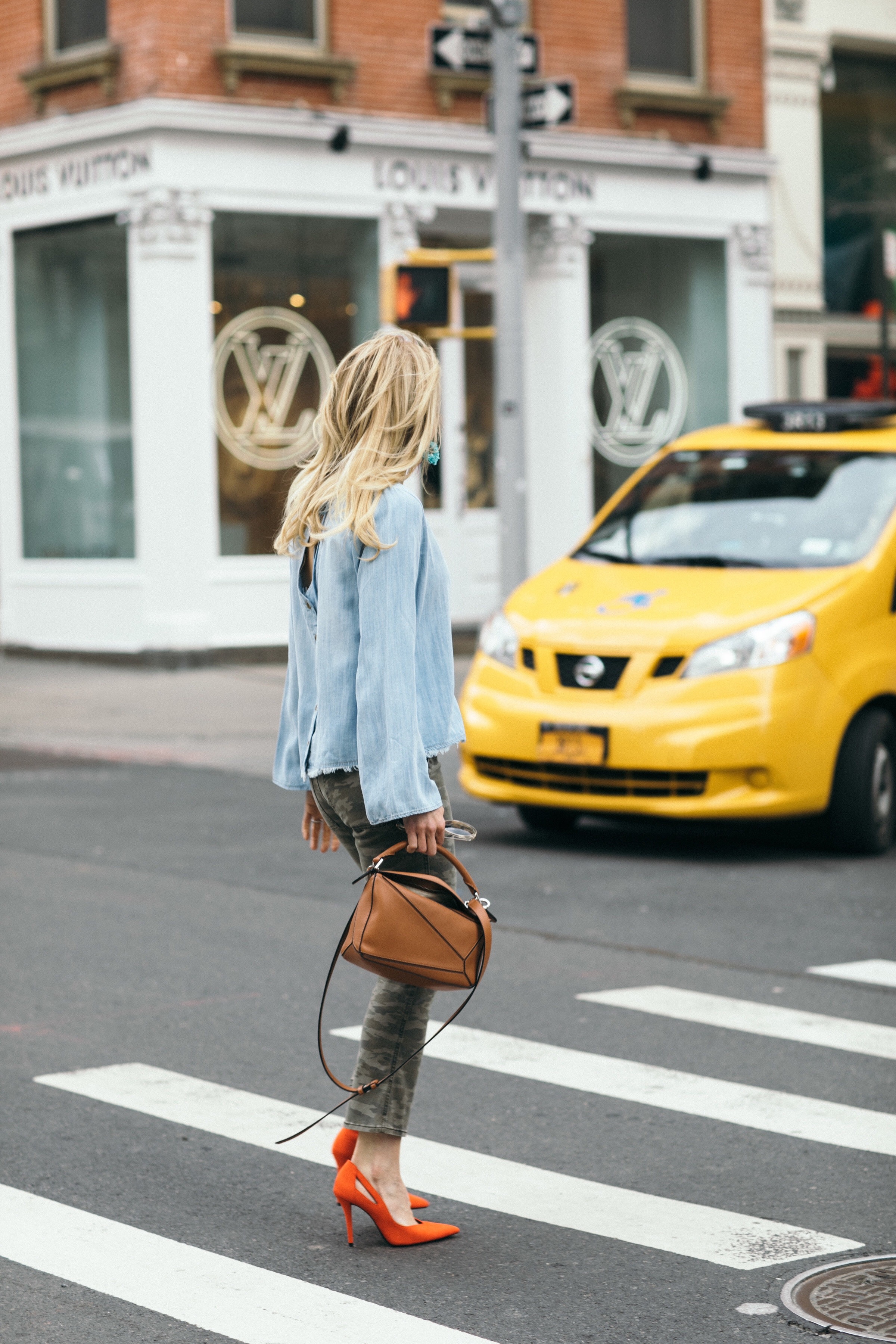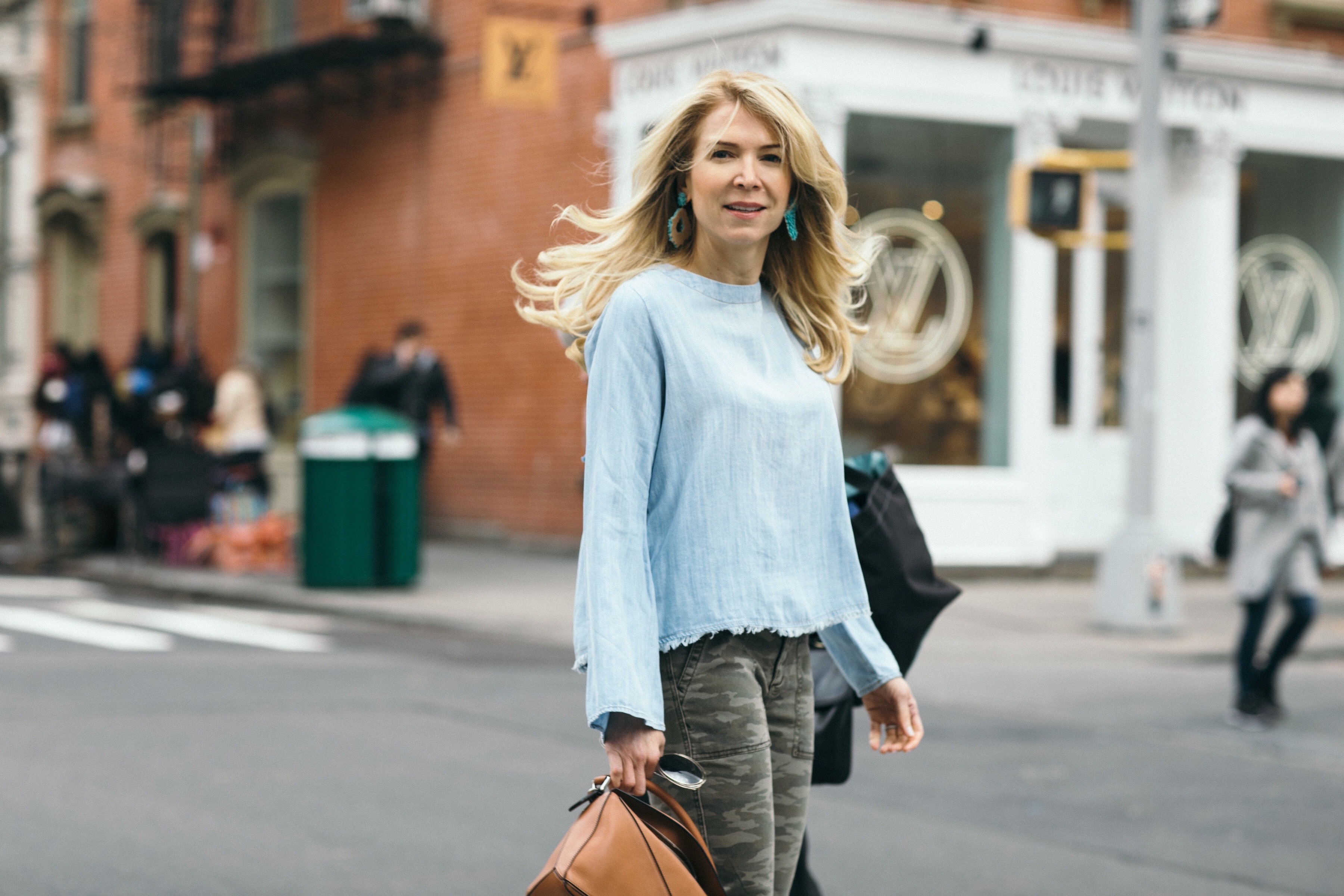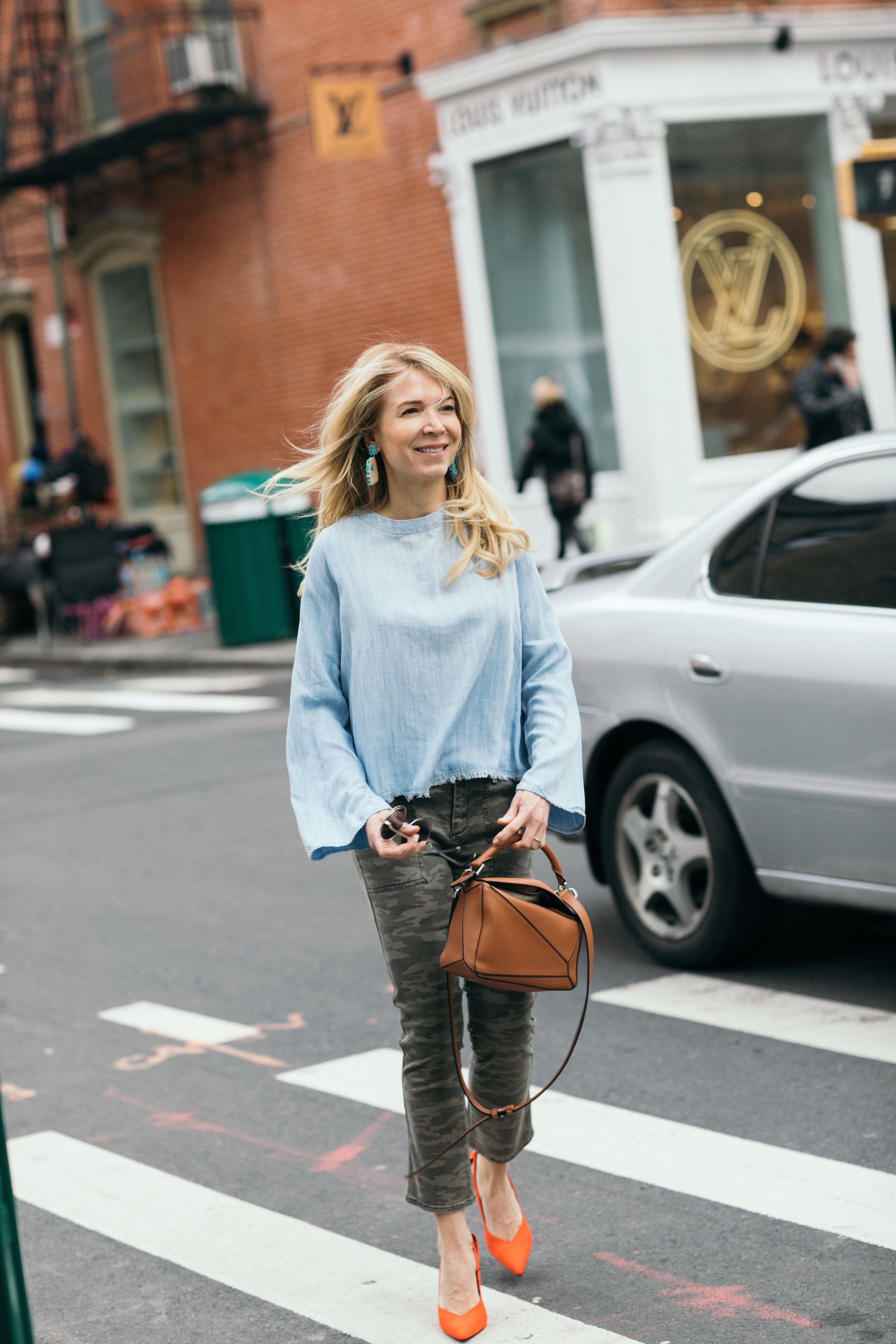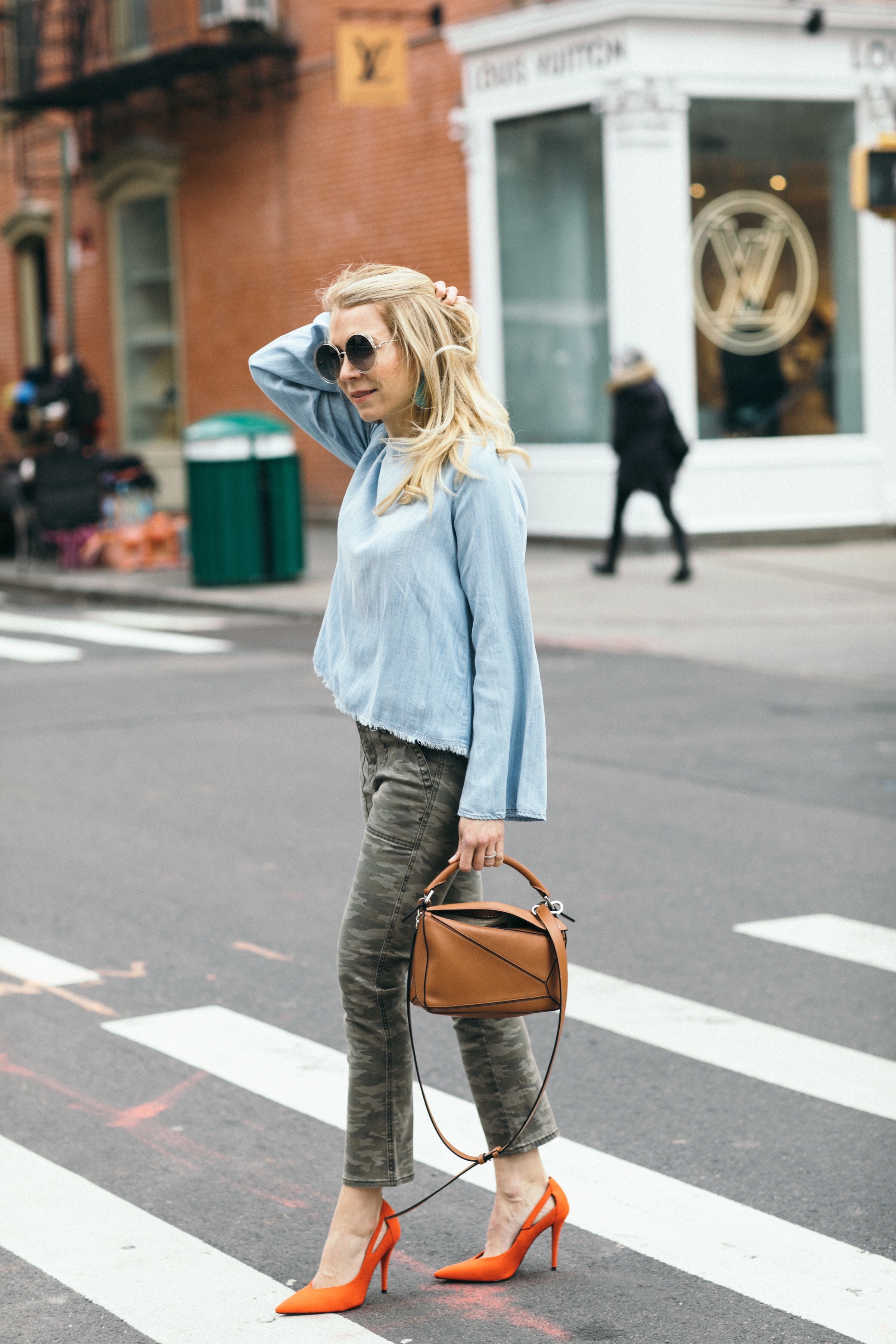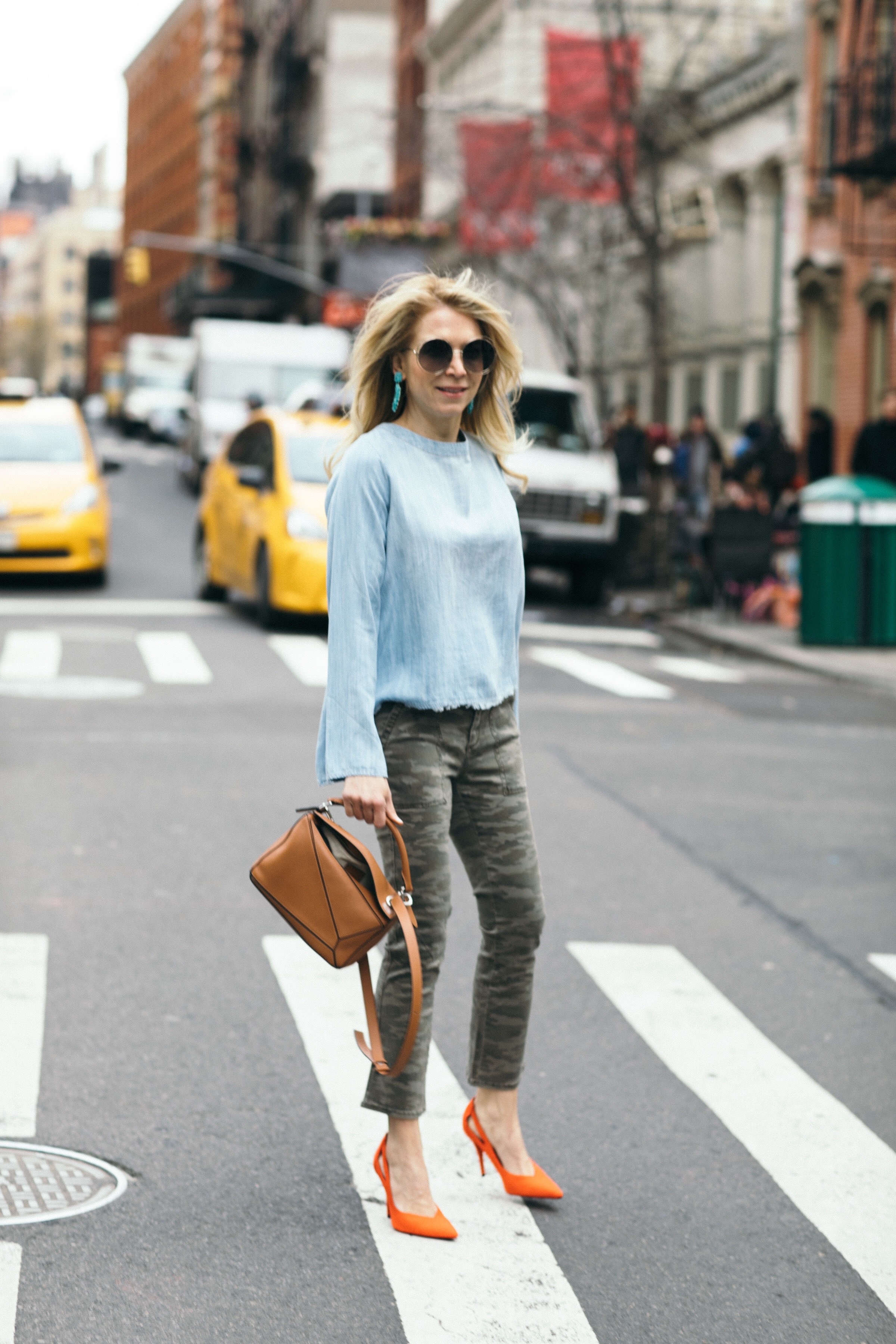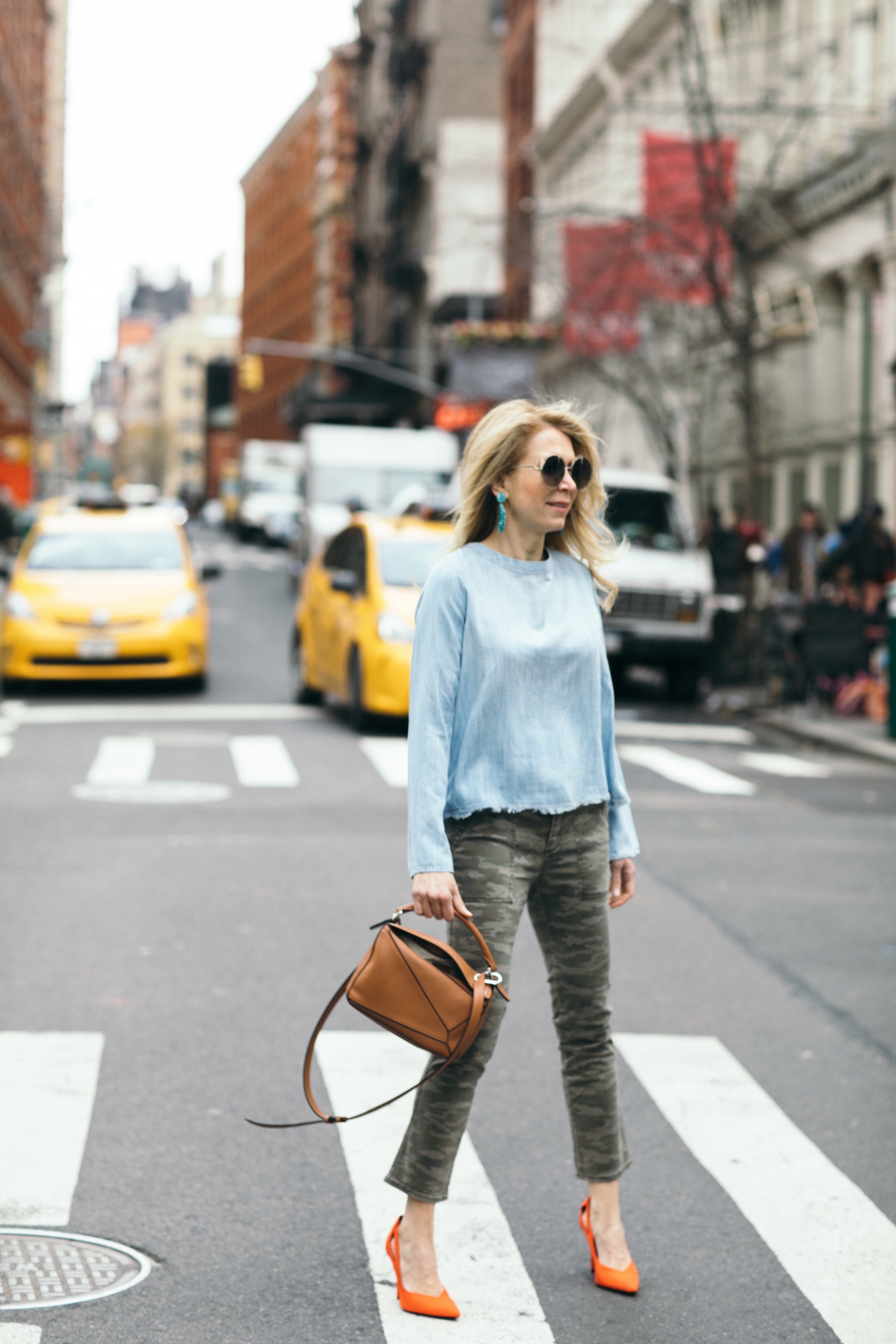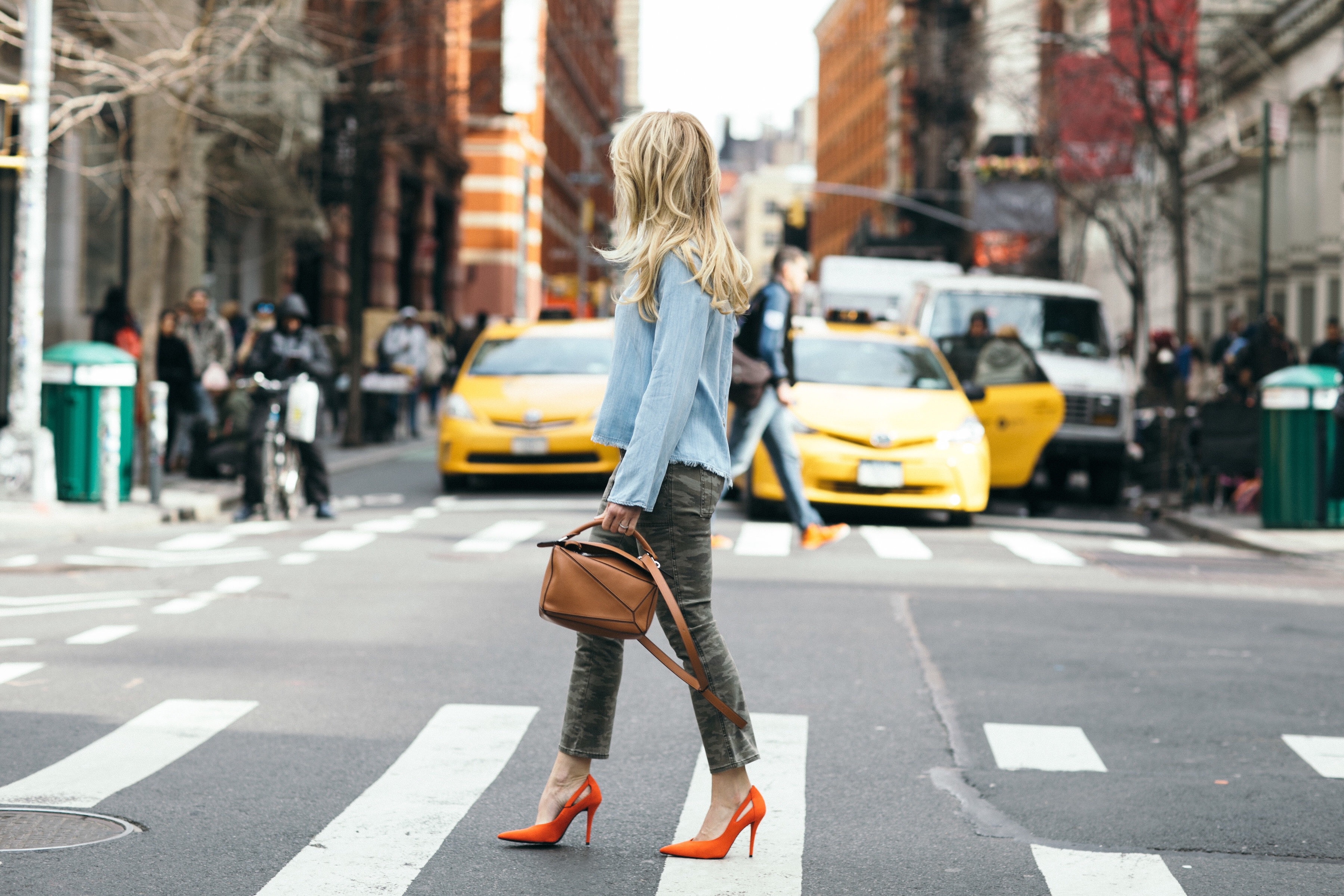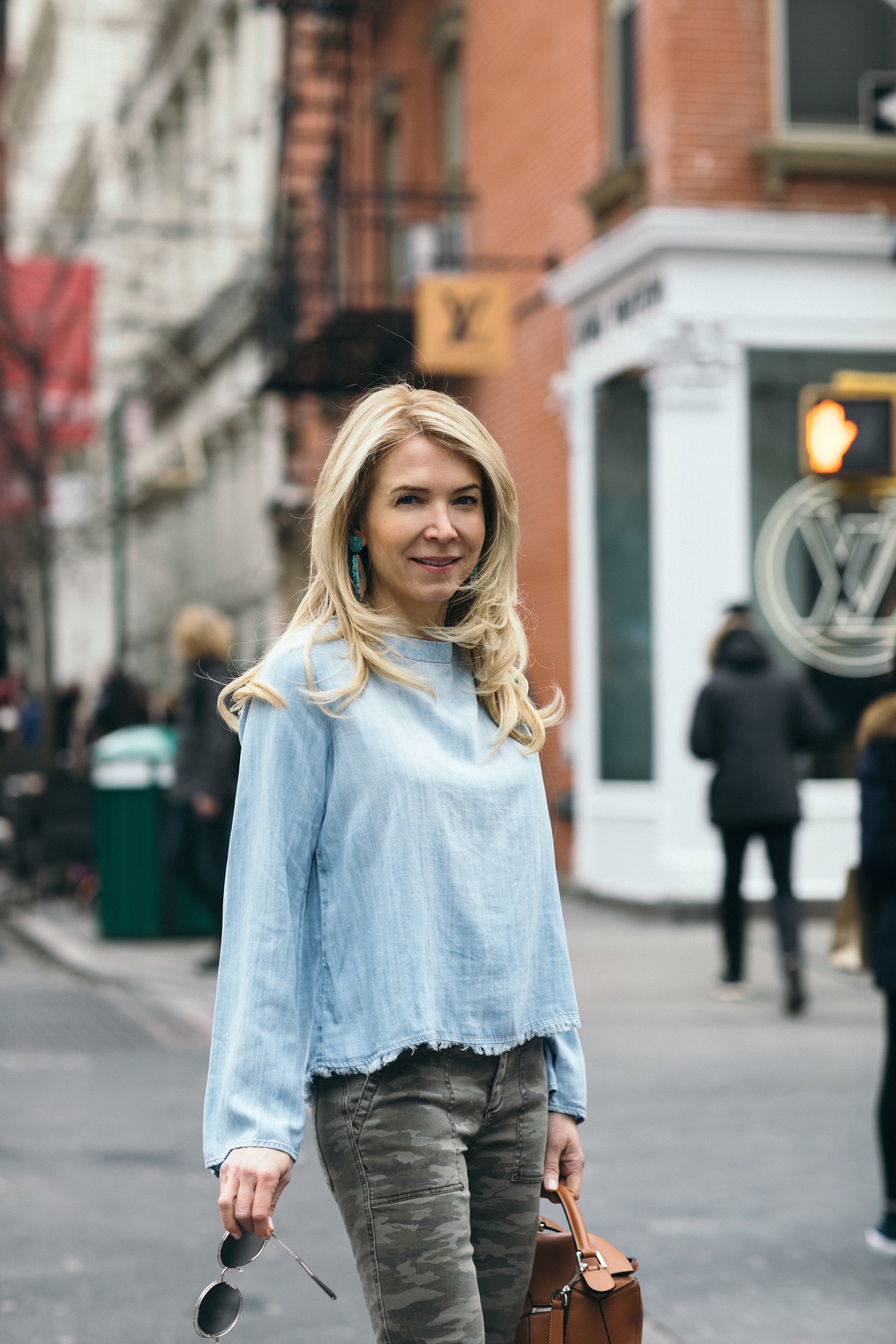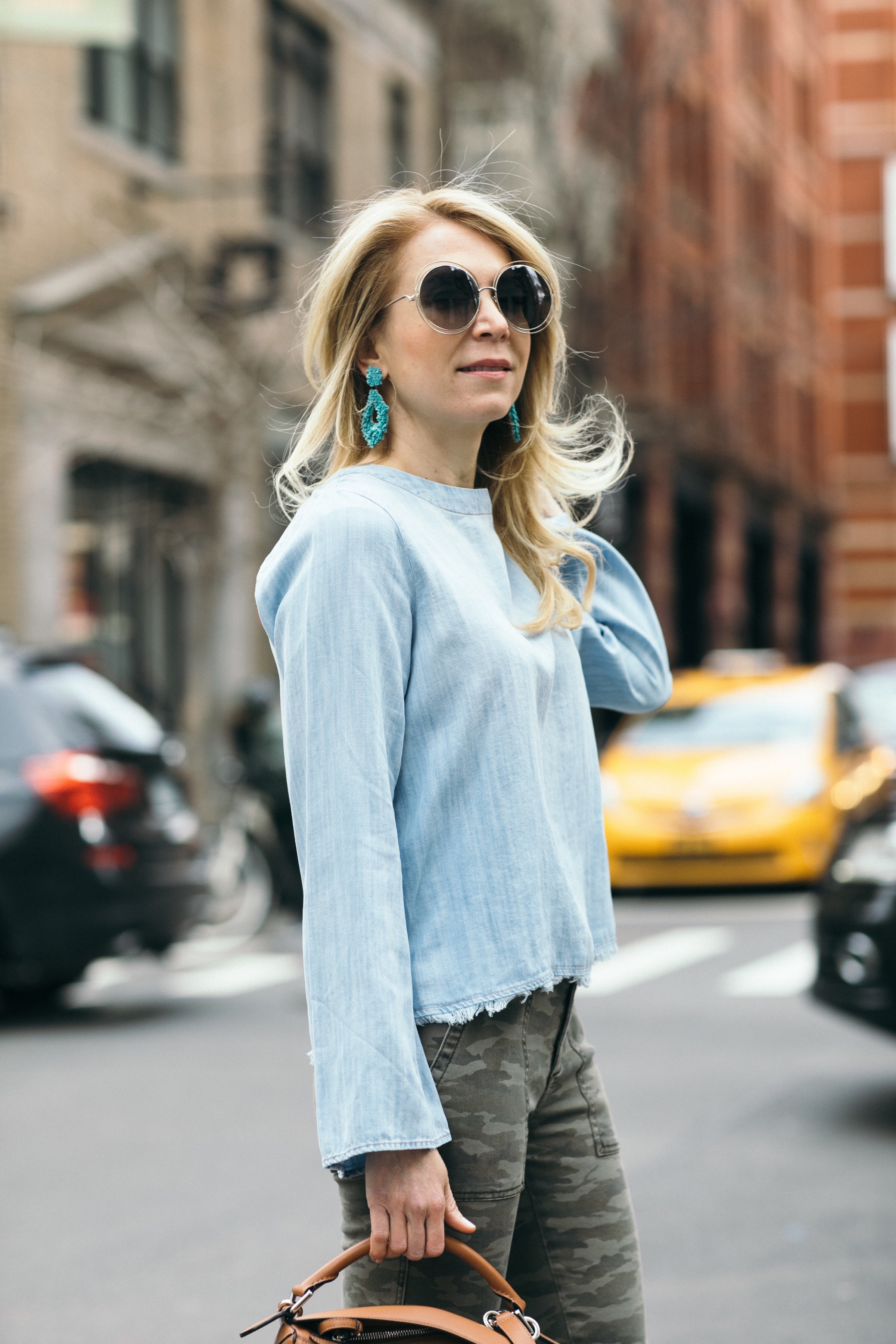 I can't believe it!  It is April 2, and it is snowing in blizzard like conditions in NYC this morning.  I have been taking outfit photos for the past several weeks wearing all spring outfits.  I cannot wait to put away my warm coats and wear clothes for spring in real life too!
Do you ever wonder how other people put outfits together?  I love seeing what others do and how they coordinate different pieces.  When I put this outfit together, it started with me spotting the top as I was browsing in Anthropologie one day.  Then on another day I saw on display (can you tell I go to Anthro a lot haha) a few different types of camouflage print trousers.  Both the top and the camouflage pants were then stuck in my brain!  I went back on a different day to get both items and ended up trying them together!  Then I thought, this little ensemble needs to be brightened up a bit.  I had bought these orange heels at Zara for another outfit, and I tried them on and they gave that pop of color you need sometimes. (By the way, in real life walking around the city I would probably wear red or orange pointy flats instead of heels with this outfit!)  The earrings I already had in yellow (wore them in this post), and when I was at the register at Anthropologie I grabbed them in turquoise because they are not too expensive and I think they will go with a lot of different things. I know it sounds crazy, but I was born in Arizona so whenever I see turquoise with bright red-orange it reminds me of the American Indian jewelry they make there, and it sticks in my head that those colors will look good together!
As for the bag and sunglasses, the sunglasses have a bluish grey tint in the lenses that to me bring out the blues and greys of the outfit (or at least blends with them) and the bag, it is neutral and looks good with most things I think!  Anyway, this is just one example of how I put an outfit together.  How does everyone else do it?
I hope you have a great Monday and that your week gets off to a great start!  And if you are on the East Coast stuck in this snow, that you stay warm and dry!
xxxx
Laura