Sweater: Ganni and here | Pants: Ganni and here | Sneakers: Nike | Glasses: H&M | Bag: Chloe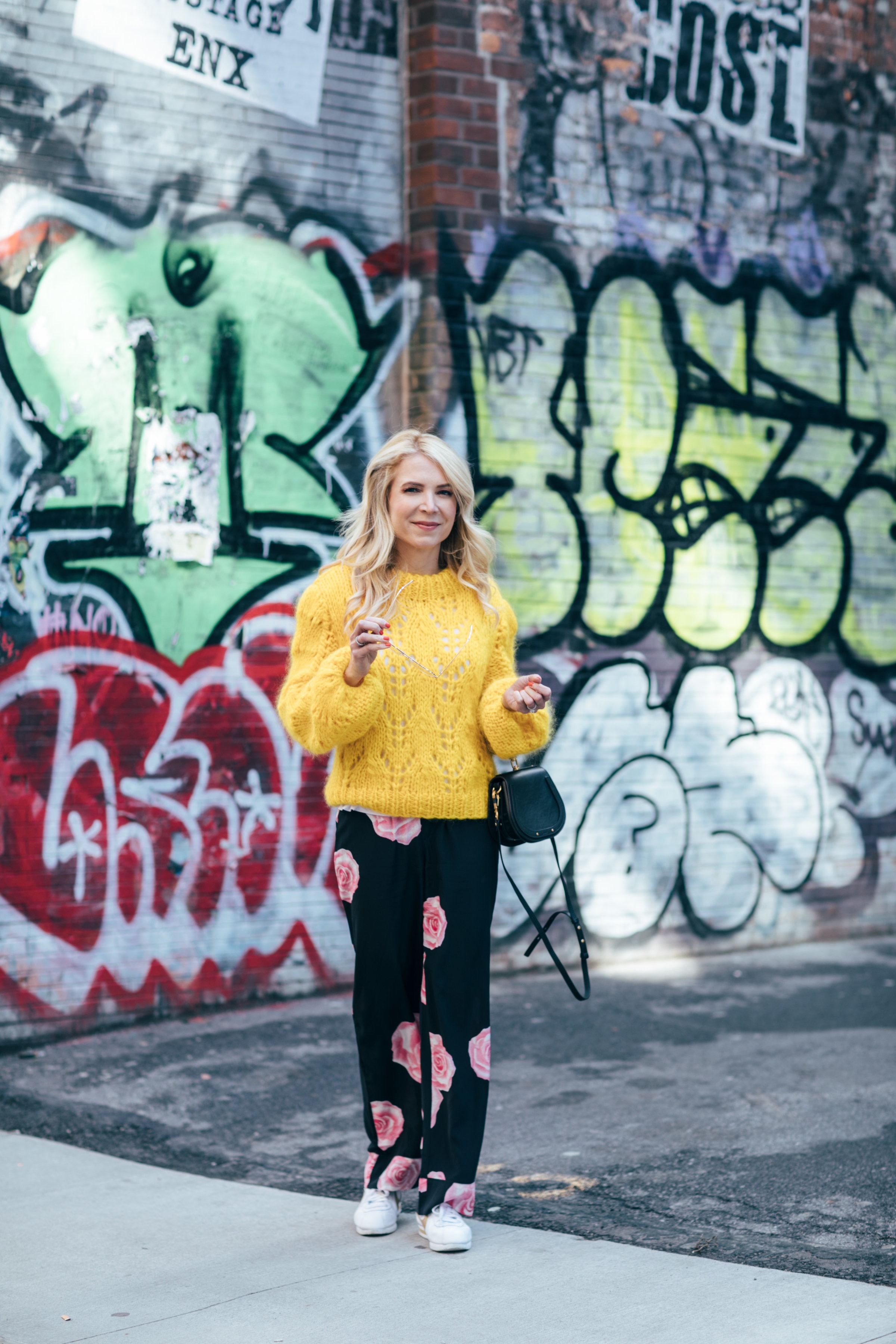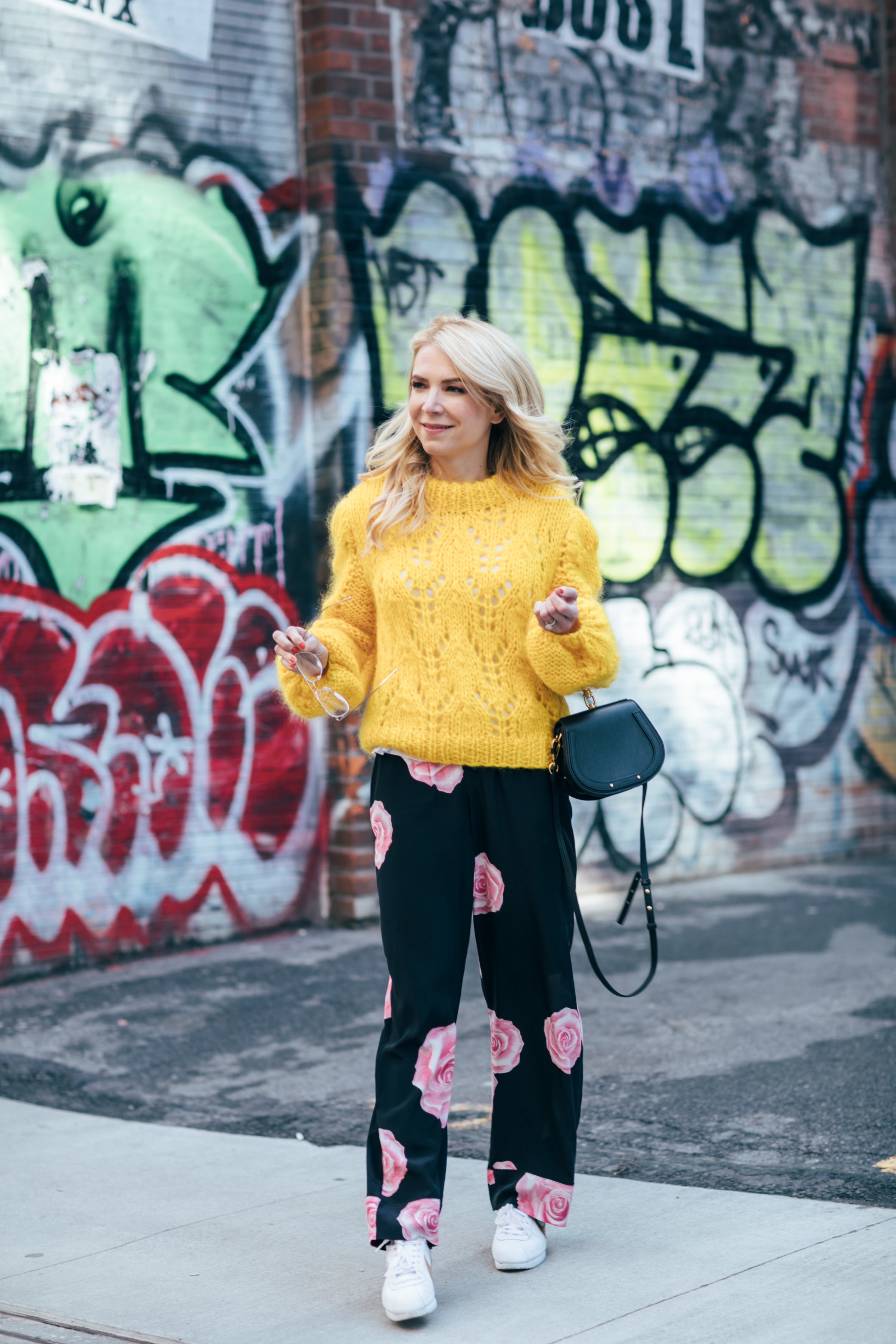 I bought this yellow mohair Ganni sweater from Net-a-porter back in December.  I bought the pants slightly before that, in November, and typically I have been wearing them with a black turtleneck sweater and my purple Ganni coat.  But as we are well into springtime now, I have wanted to be super colorful so have started wearing them with this bright yellow sweater!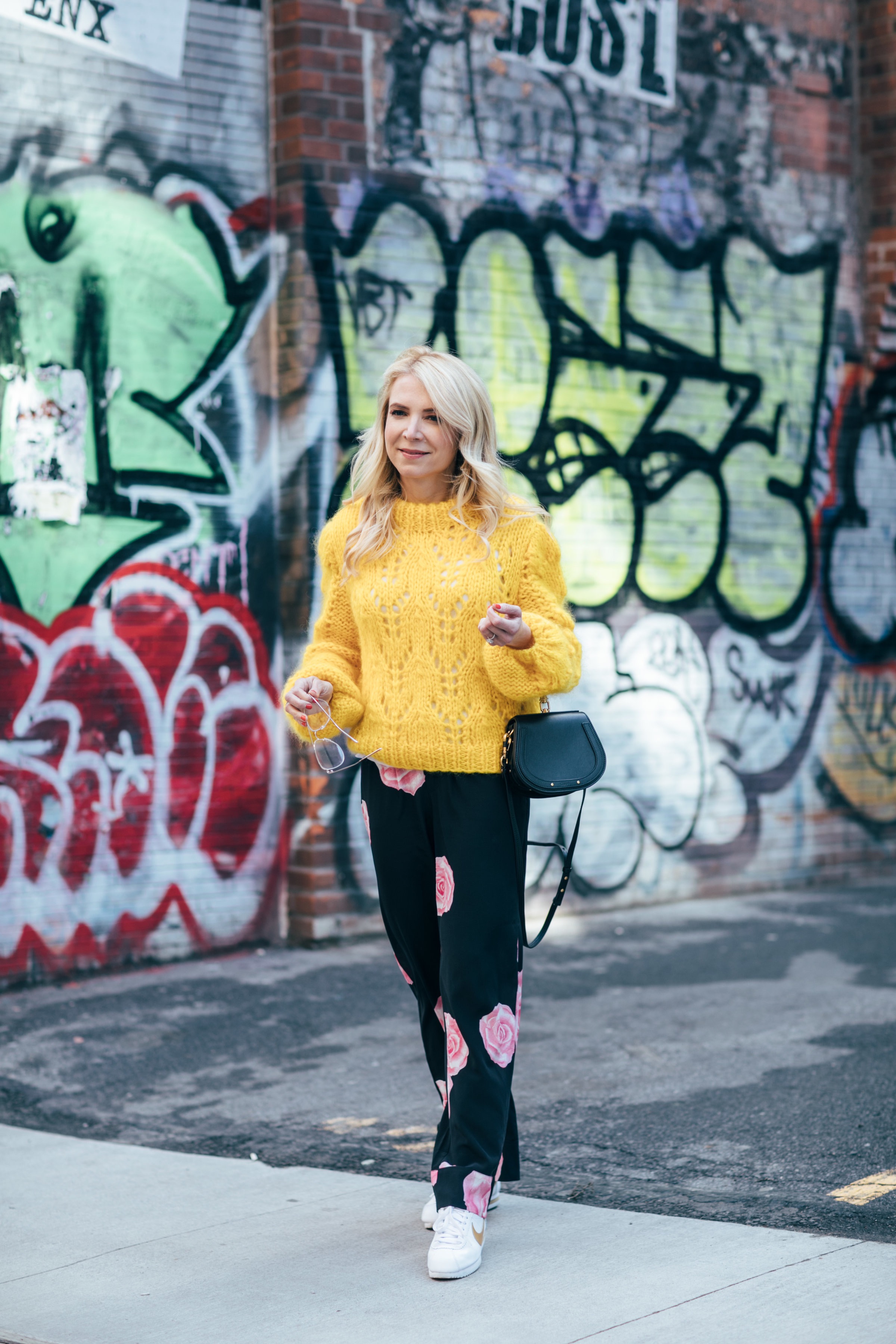 It is such a fun and comfy outfit.  The pants are silk so they are literally like pajamas.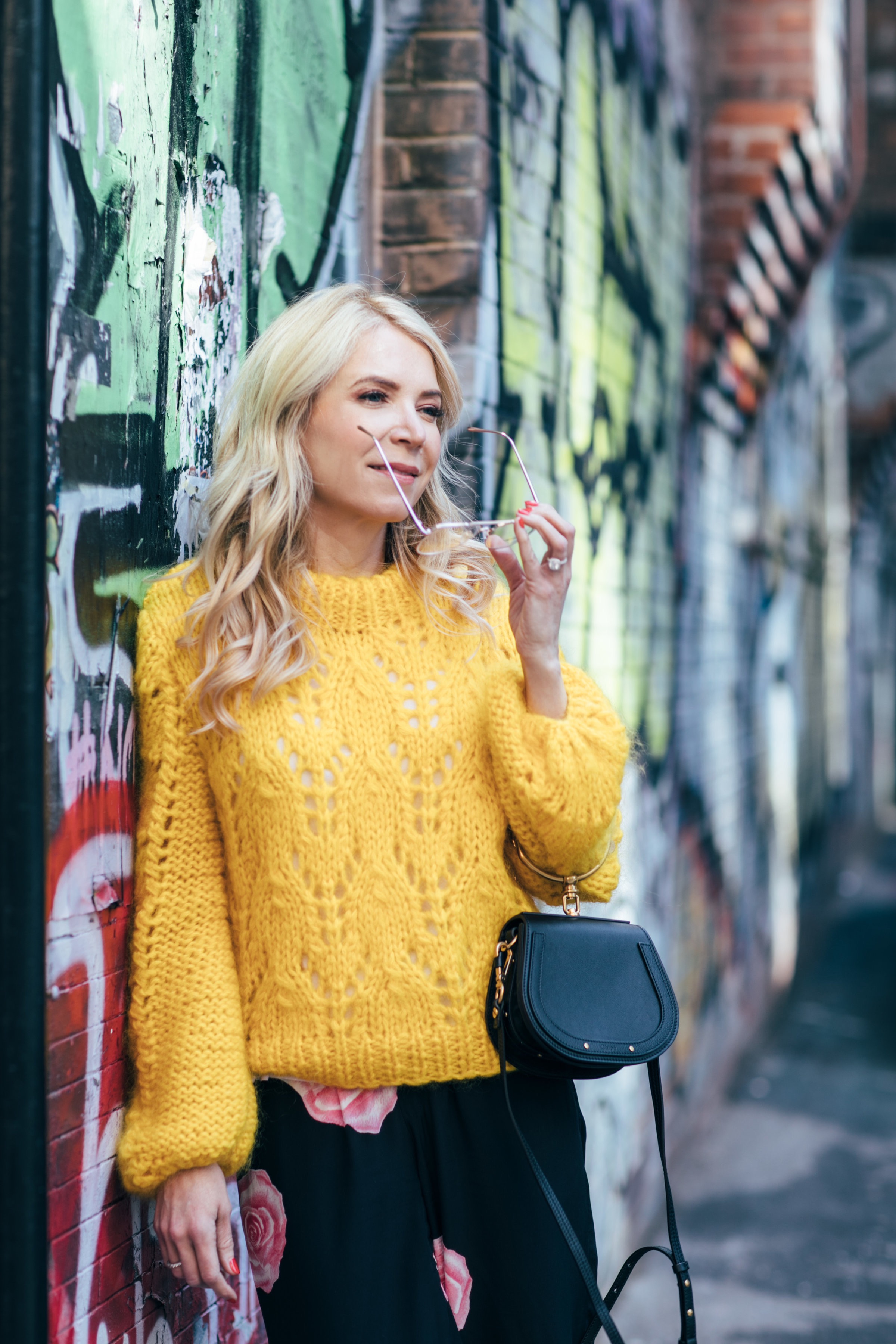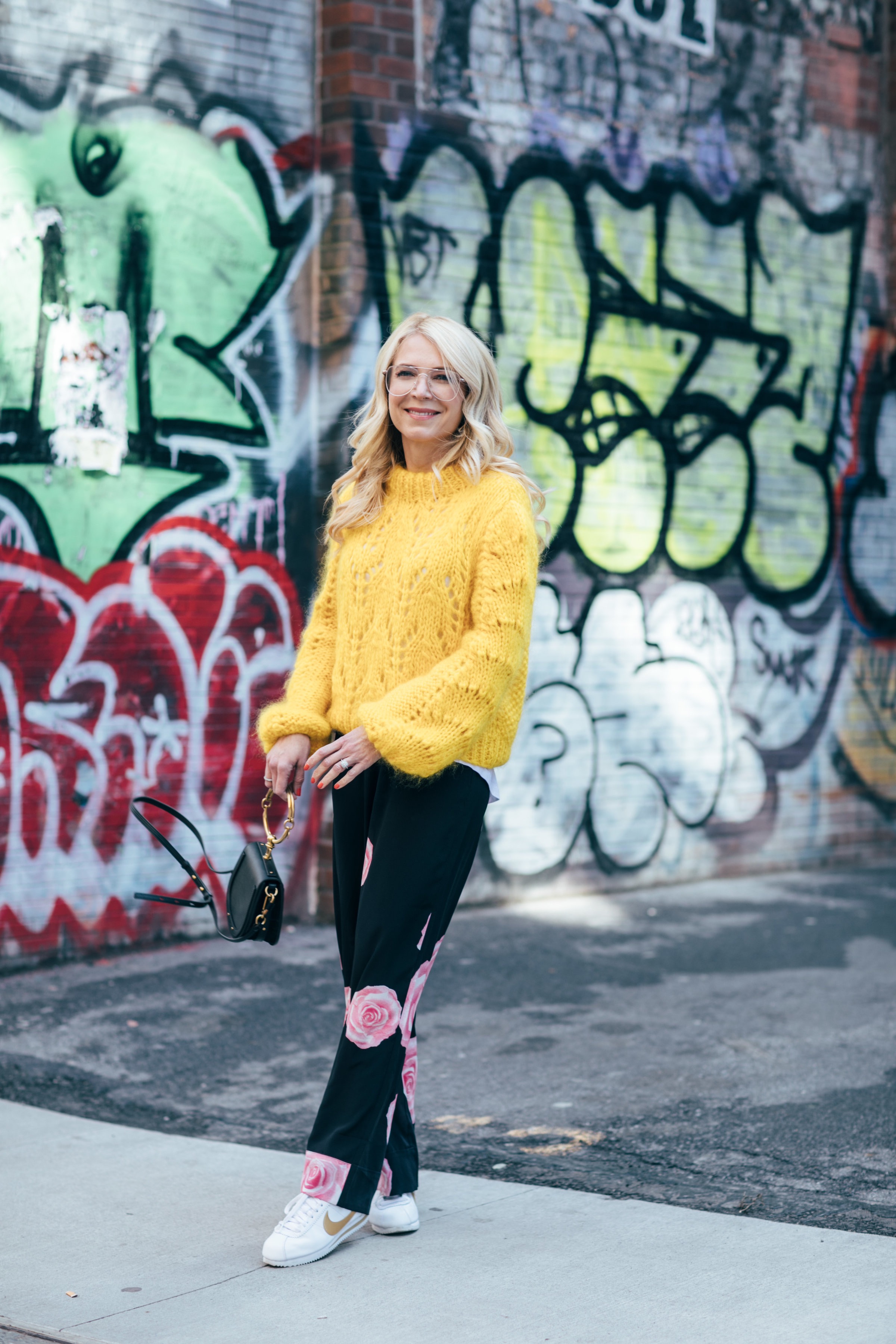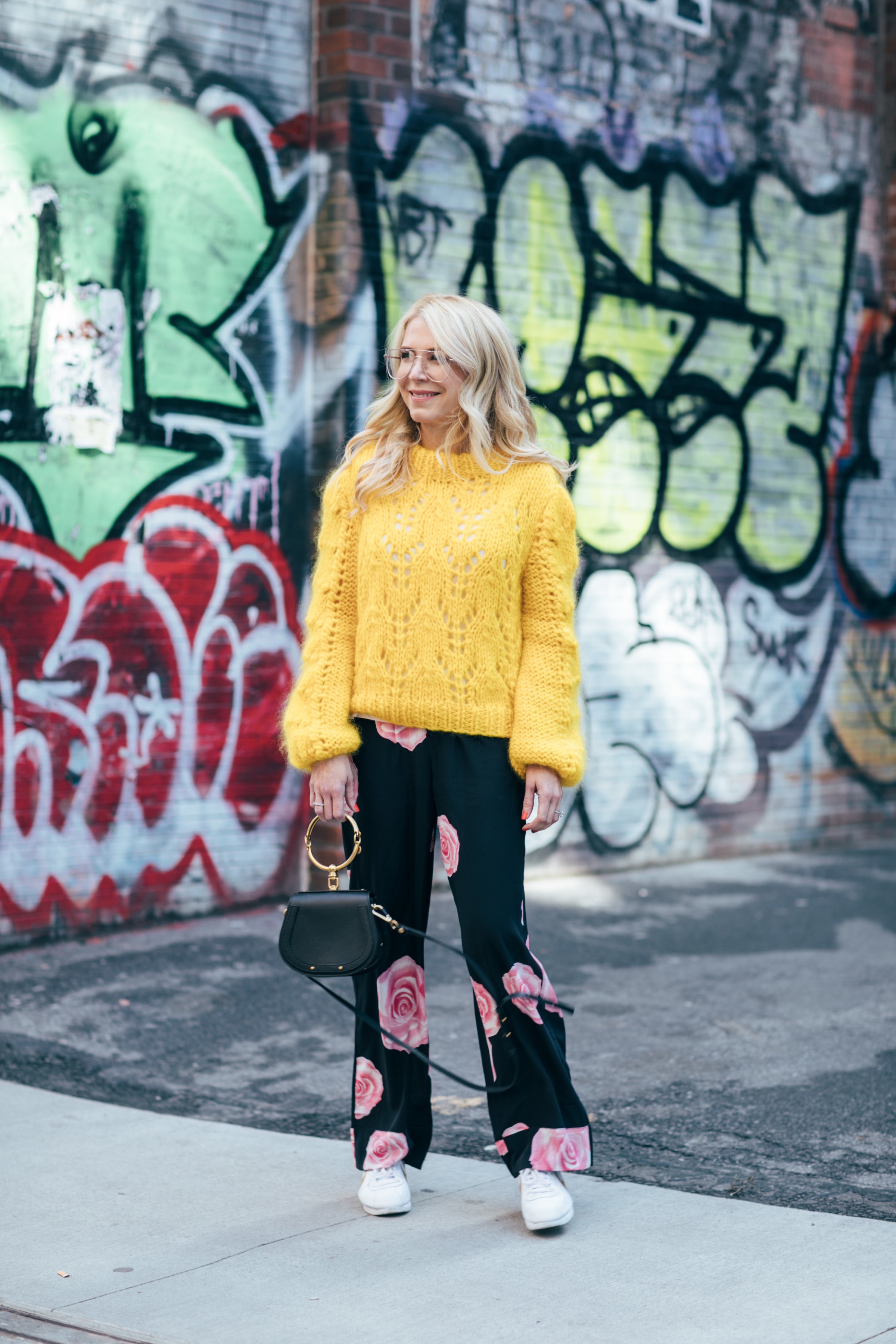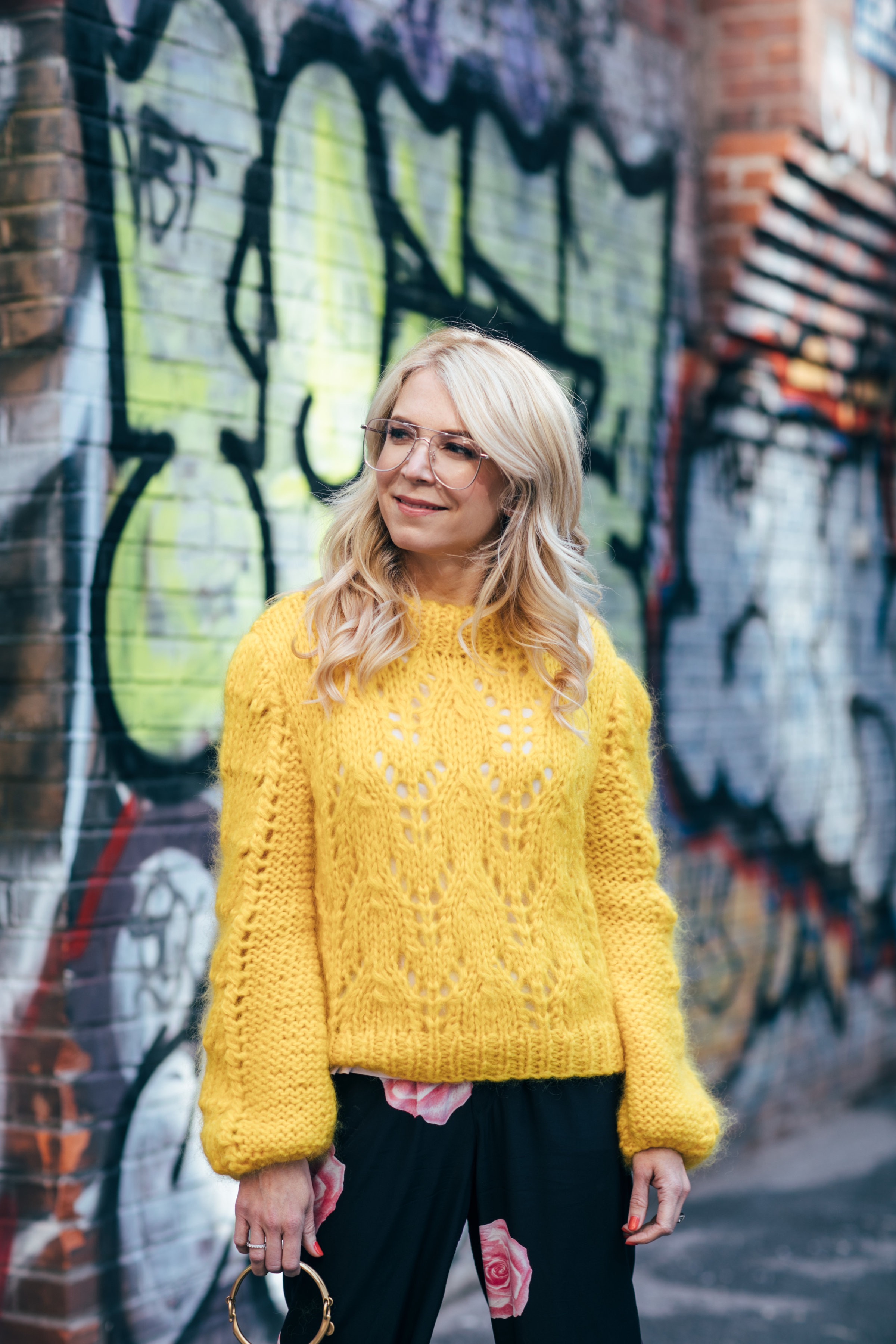 I've said it before but Ganni is one of my go-to brands right now.  Even though it is definitely on the pricey side, it is so wearable yet always fresh and original.  I always reach for my Ganni pieces again and again.  Every new season I get a few new pieces from Ganni, and it is worth it to me because I wear them for a long time – I don't get sick of them!  My friend Lisa used to live in Norway and she told me recently that Ganni is not expensive or seen as a really high end brand in Scandinavia – it is like J.Crew or something similar – just mid-priced and not considered to be of exceptional quality.  I want to fly there and stock up if that is the case, because I think Ganni is just fabulous (if I haven't already made that clear, haha)!
Thanks for reading!
Laura
xxxx
Photos by Lydia Hudgens