One of my favorite things about starting my fashion blog and going on Instagram has been making new friends that I may never have met otherwise.  Women from all over the world with a common interest in fashion connect on Instagram and follow each other's fashion and style posts.  It has been wonderful to have the opportunity to meet so many of them since I started my blog, and my friend Simi (@halosofstyle) is one of my favorites!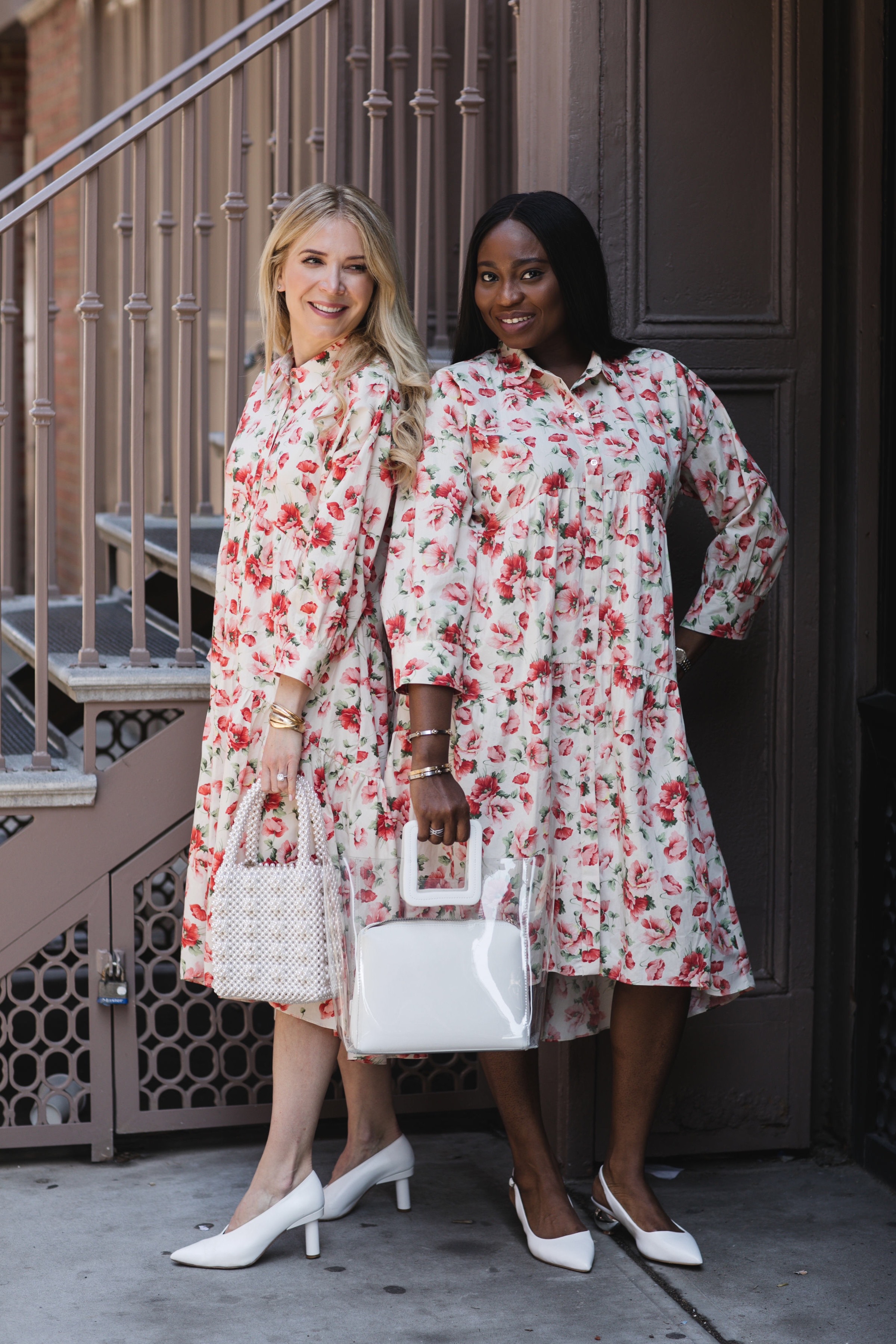 Simi and I met through a few of our mutual fashion "insta-friends" and gradually started following each other and liking each other's outfits!  Her handle is @halosofstyle and her blog is www.halosofstyle.com.  At some point, we decided it would be fun to meet up in person since she lives in New Jersey and I live in New York.  We are not that far from each other and she shoots lots of her outfit photos in Manhattan!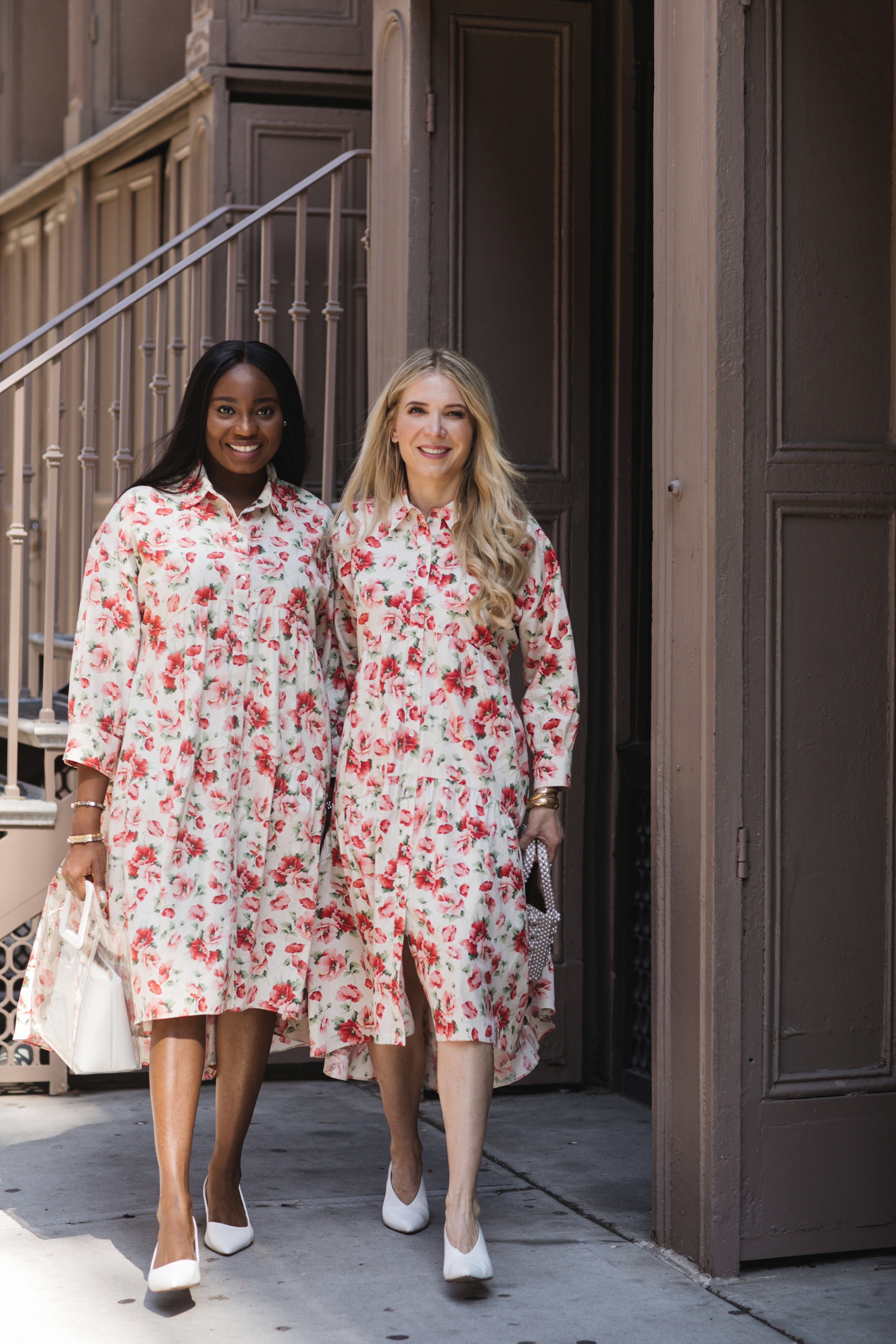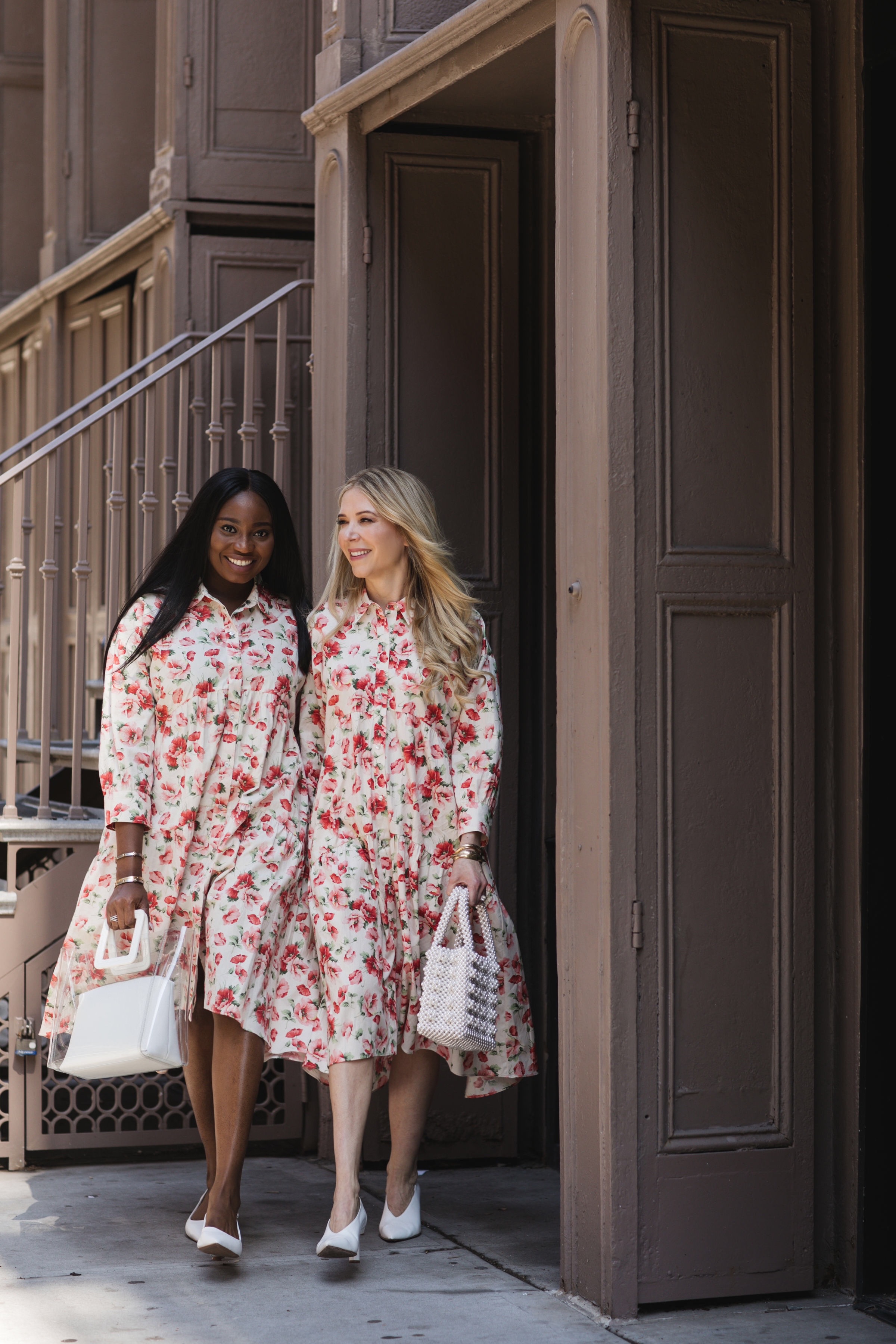 The first time Simi and I met, we clicked immediately!  Simi is 30 years old, and is a scientist for a pharmaceuticals company.  She is so smart and kind!  It has been amazing to me how many accomplished women with serious careers post fashion photos.  Simi is one of them.  She has advanced degrees in science, yet she also loves clothes!  She was born in Chicago and moved to the UK when she was 4, then at 6 years old moved to Lagos, Nigeria until she was 16, at which time she moved back to the US and has been here ever since.  Simi has a British accent and she is very glamorous!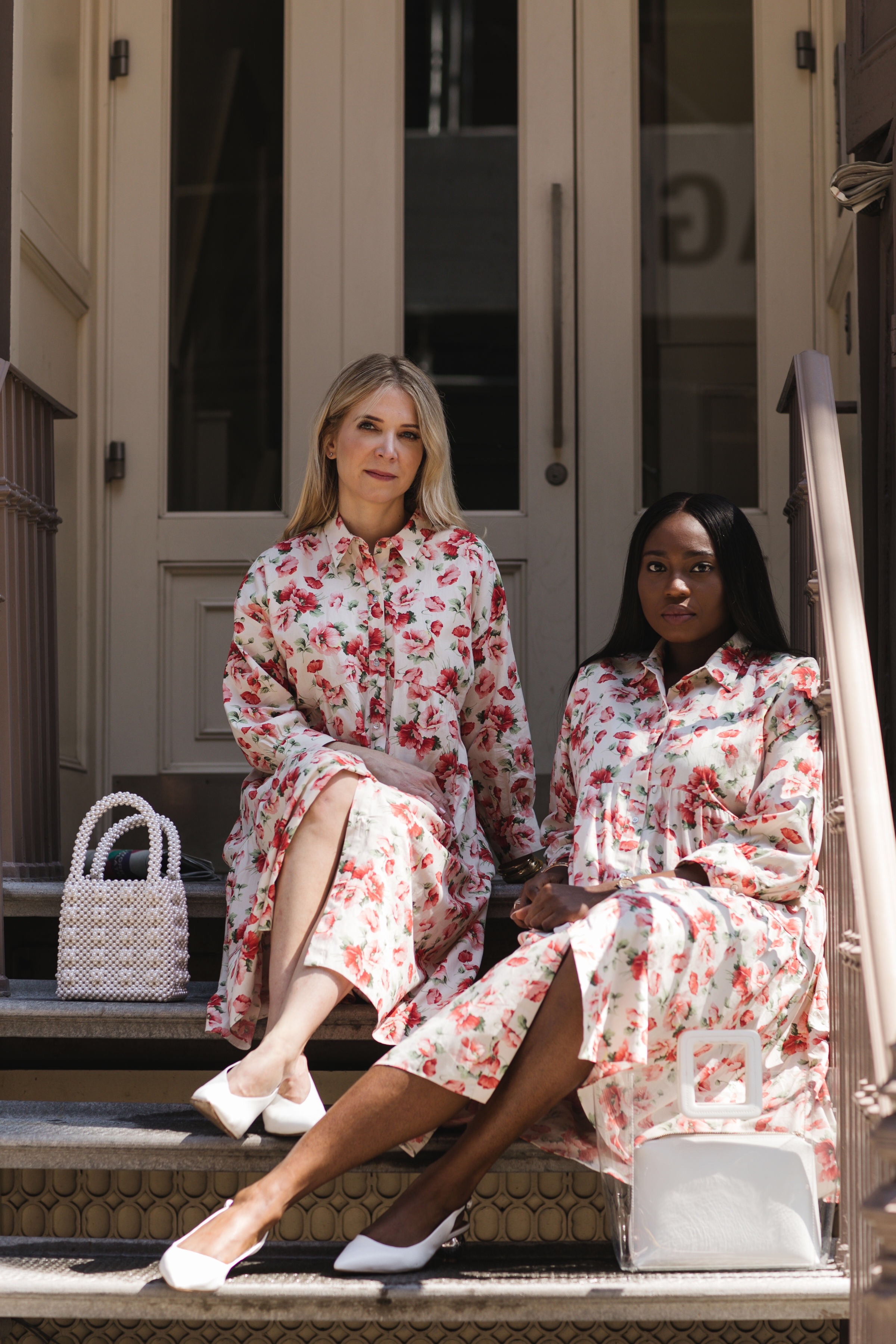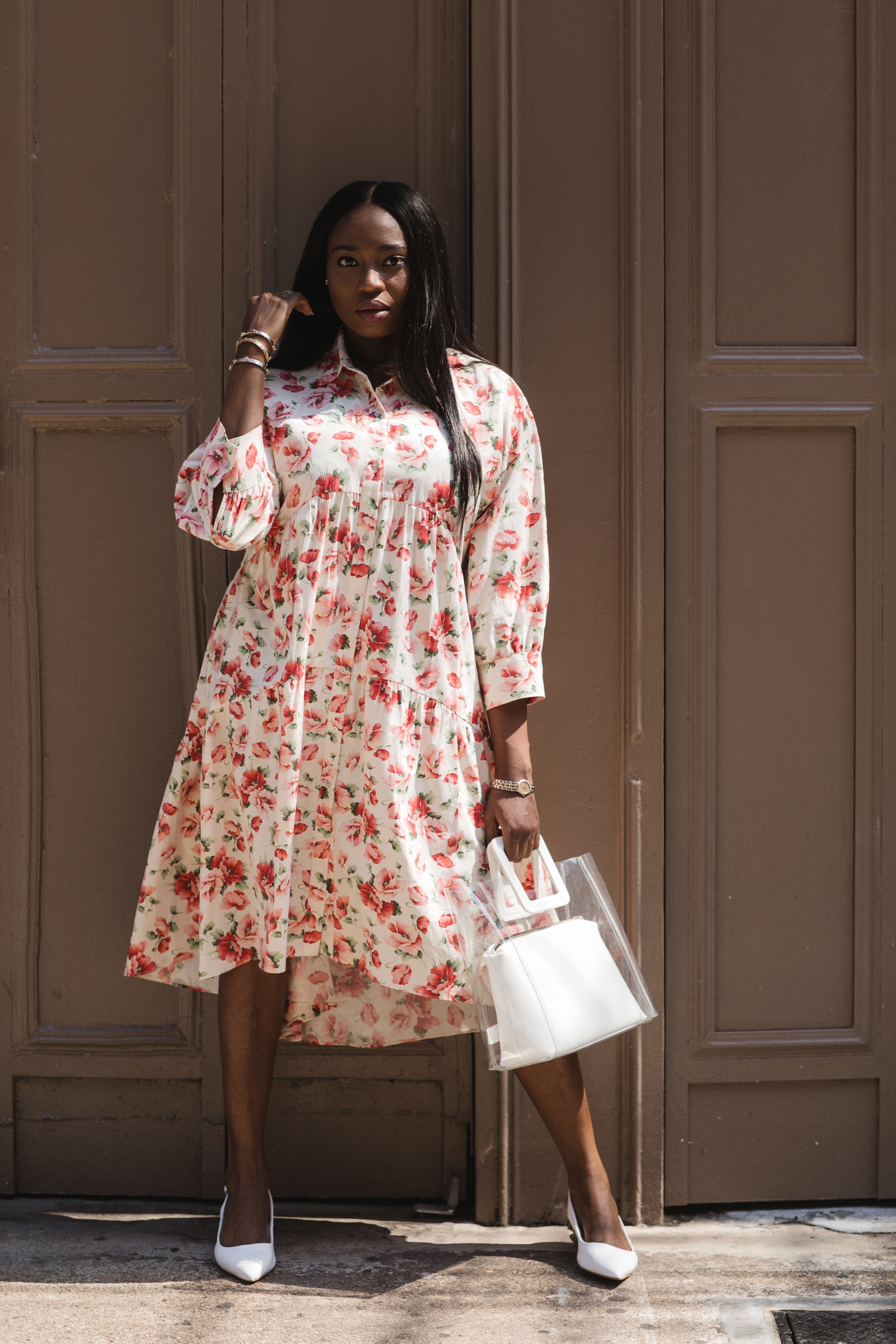 Simi and I have now met up twice, and decided to take photos in our matching Zara dresses. We loved finding a dress that flatters both of us in spite of our differences in appearance (and our ages!), because we actually have a lot in common and have nonstop chit-chat from the moment we get together to the moment we say goodbye!  Great minds really do think alike….
Thanks so much for reading!
xxxxx
Laura
Photos by Lydia Hudgens