Sweater: Ba&sh | Skirt: Ba&sh | Boots: Ba&sh | Bag: Saint Laurent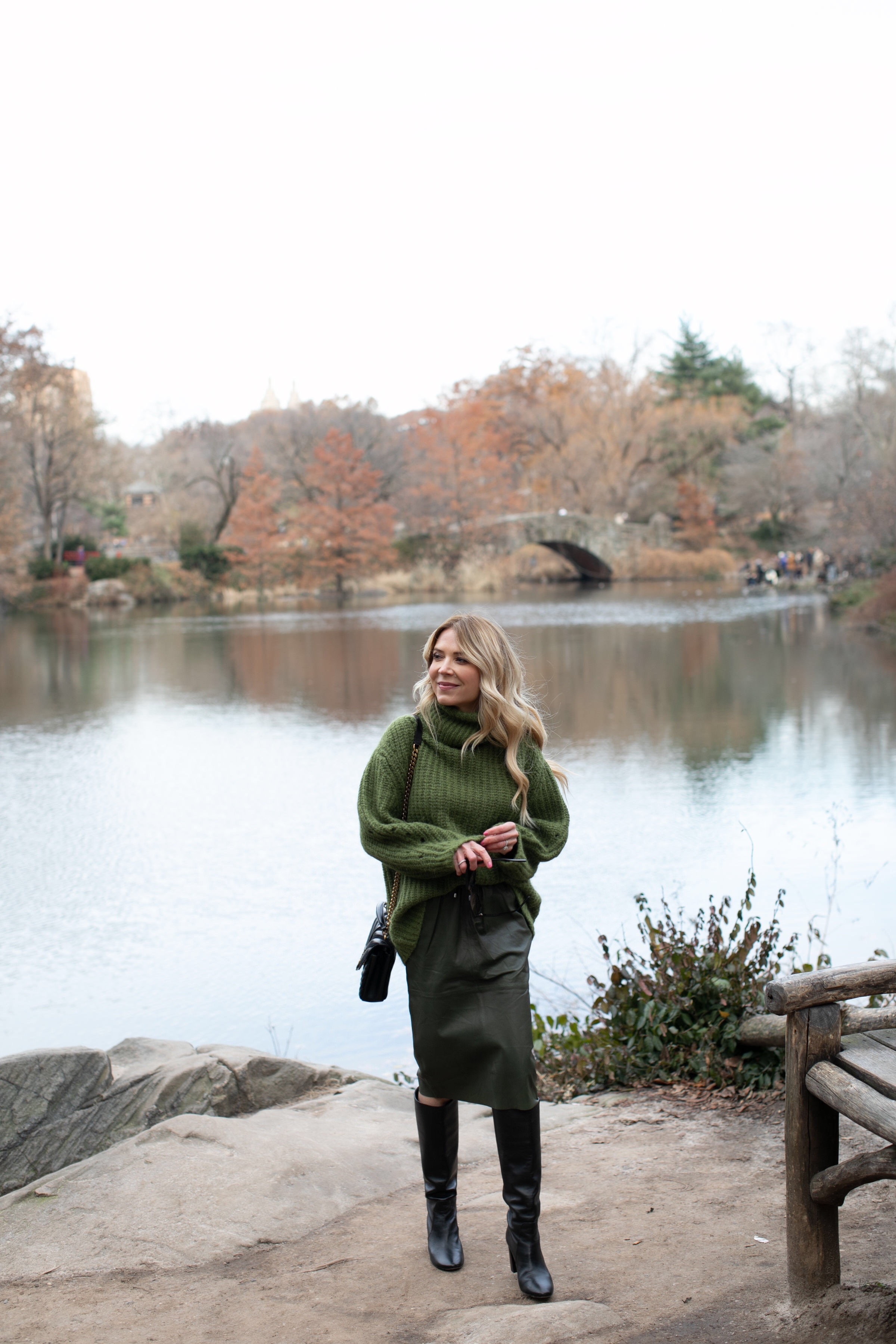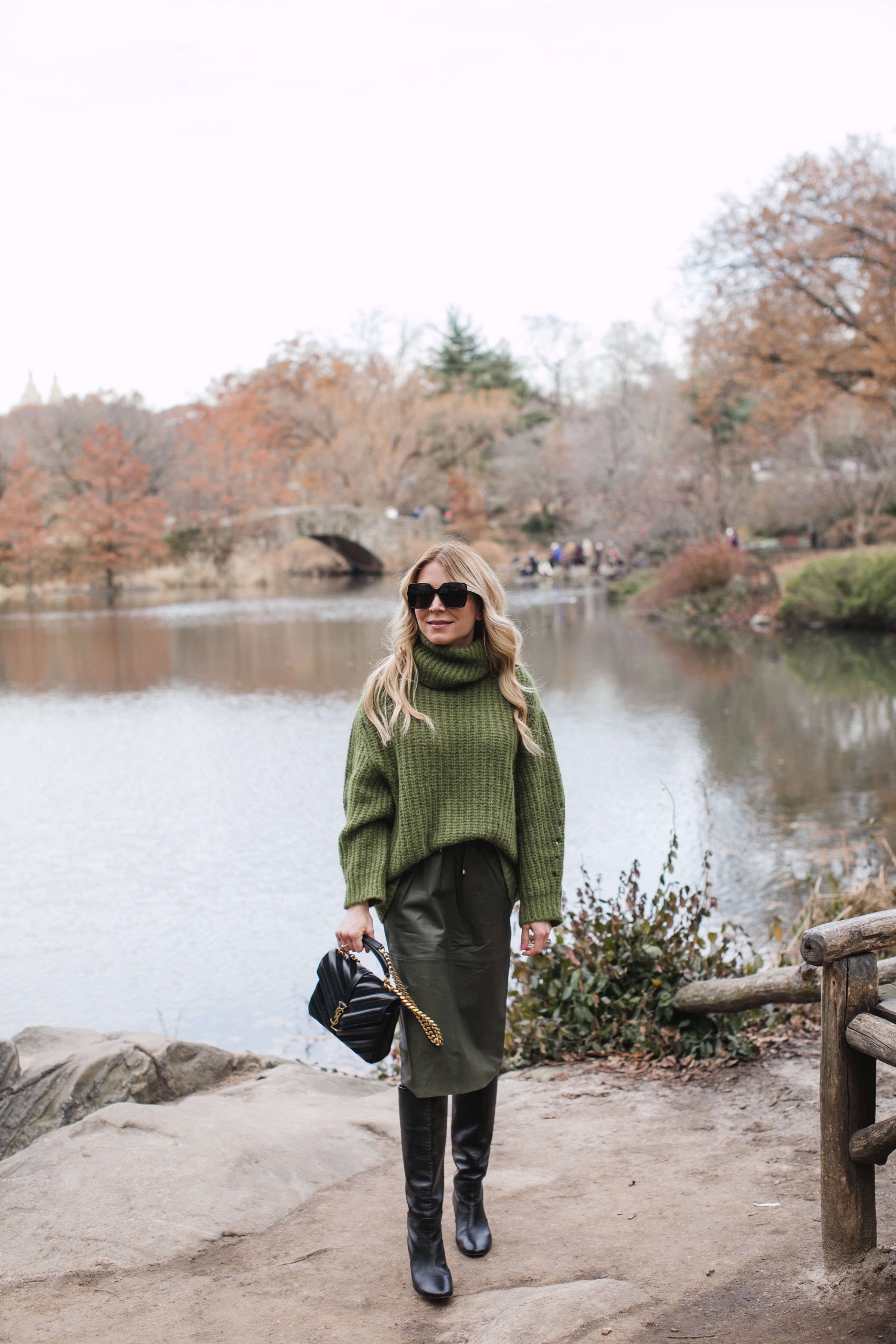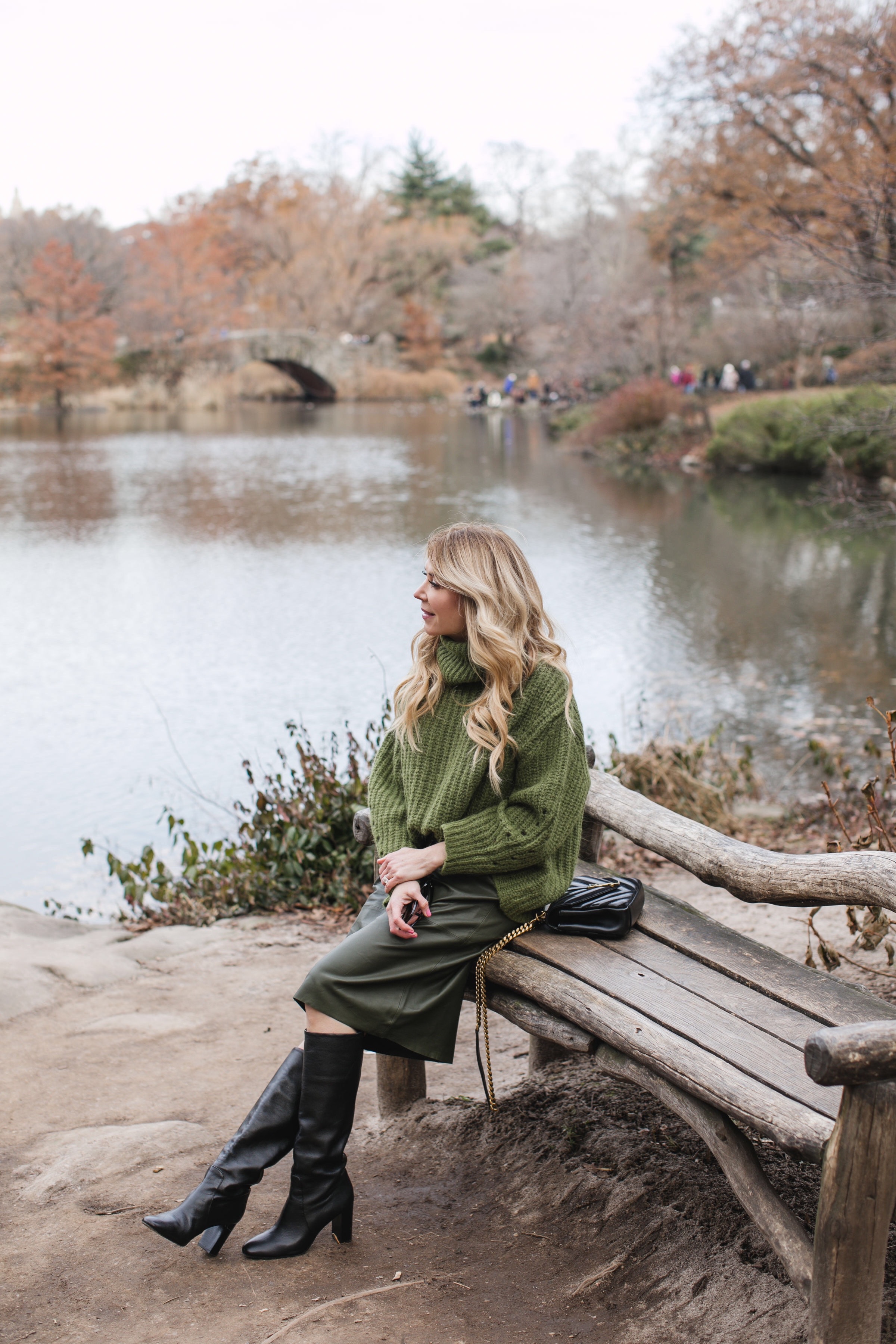 Let's talk about NYC private shopping parties! This green sweater and green leather skirt (and the boots) were all purchased at a ba&sh "private shopping event" I was invited to recently. These "shopping events" or "shopping nights" are actually pretty common in New York City.  They are a phenomenon I never knew existed until I moved to Manhattan several years ago and we sent our daughter to a private nursery school.  I started getting invited to these private shopping parties by the other moms at school.
Basically a private shopping event is when a brand's store – usually in Soho, Meatpacking, or the West Village – like Rebecca Taylor, Cynthia Rowley, Burberry, Mulberry, Joie, etc.- will close to the public for 2-3 hours either in the morning on a weekend (like 10-12 am) or in the early evening (like 6-9 pm) so that a group of 10-20 women who have been invited can shop privately.  Most of the time it is arranged by a woman who knows someone at the brand, or shops with them frequently.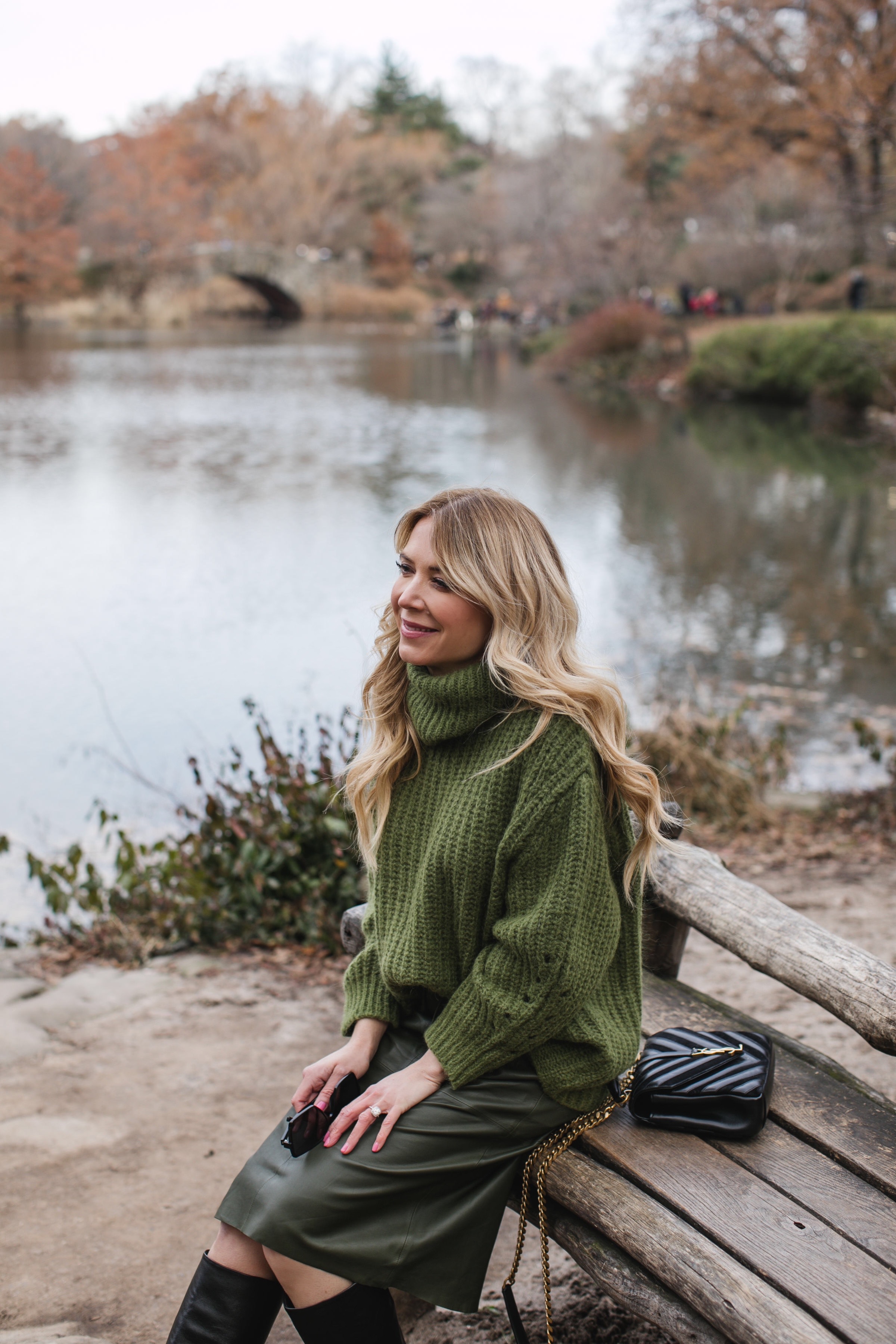 This woman and her friends are invited to browse the current collection and/or new arrivals, have champagne and canapés and often there is an event discount of 15-20% off.  When you arrive you are greeted enthusiastically by 2-3 very stylish salespeople, and a flute of champagne.  Music is playing, all your girlfriends are there, and you all start chatting and browsing the racks.  Then the salespeople start pulling items for you as you see things you like in your size.  All the ladies then eventually head to the fitting rooms in the back to try things on for each other, all the while gossiping.  You are sipping champagne and socializing while trying everything on.  The end result is that each woman there probably will spend a minimum of $500 – often much more.  So it is a great way for these brands to make a lot of sales in just 2-3 hours!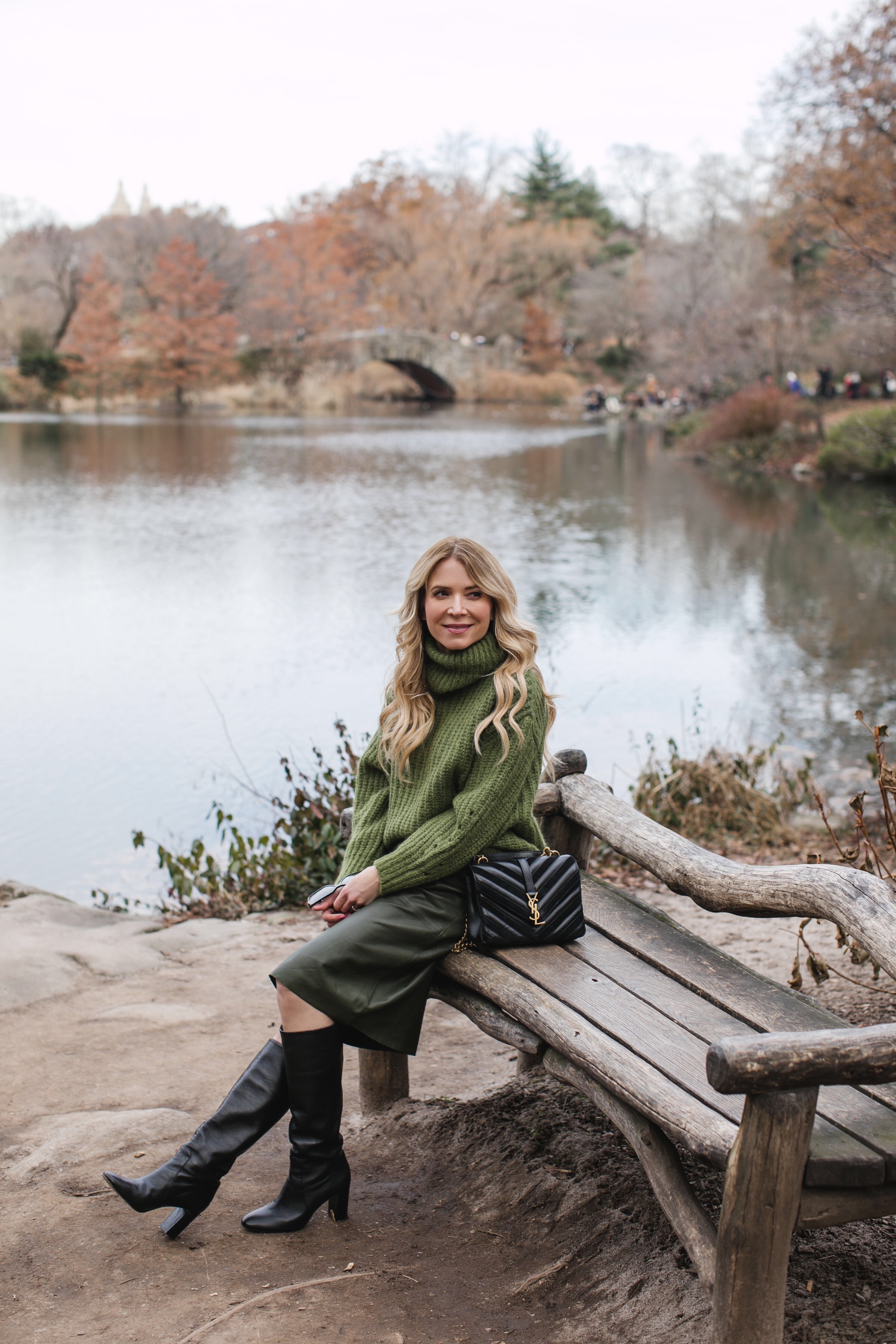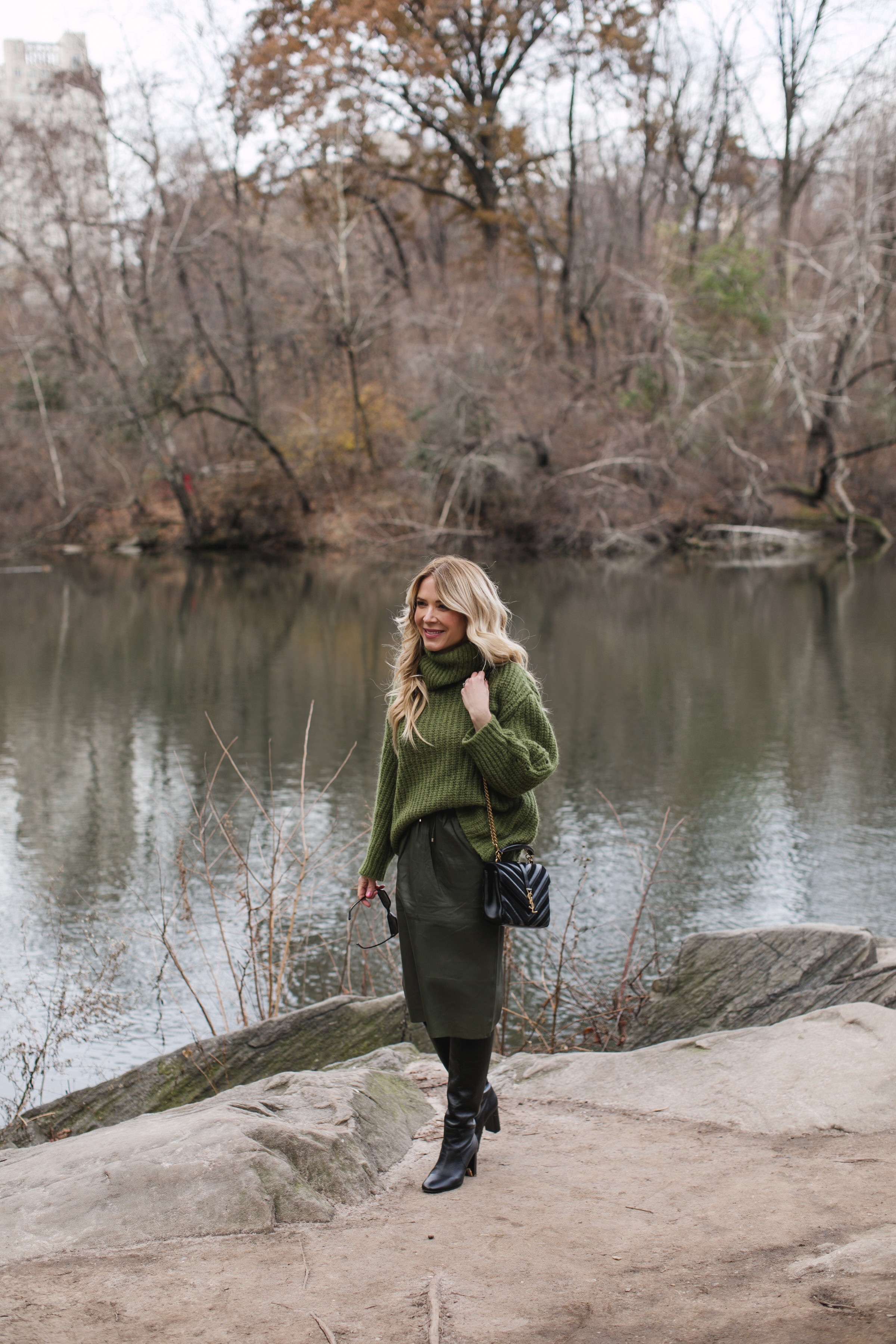 To be honest, at first I was intimidated and a bit shocked by these parties.  I thought, how shameless!  The brands get these wealthy, maybe even spoiled, NYC moms together and whip them into a buying/spending frenzy encouraged by their friends and champagne.  Even if these women don't go into the party intending to drop lots of cash, it's difficult to say no in the moment because all of your friends are buying all around you – competitive shopping, if you will. I actually couldn't believe it, the first time I went.
But now, I've been to several of these things over the years.  As uncomfortable as I've felt at some of them (and one time, my credit card was denied which was mortifying) – I must admit I see the benefits of them.
First, I have acquired some amazing pieces at these parties.  You have some of the most knowledgeable salespeople from the brand there, with the sole purpose to help you (of course they want you to buy, but they also want you to keep coming back – to become a repeat customer).  They take one look at you and right away assess what will look great on you.  Often they have things in the back room they pull for you, that aren't even out on the racks.  They definitely upsell, but they don't try to get you to buy things that don't fit or don't look great on you.
Second, you learn a lot about the brand just from attending one shopping party.  If left to my own devices I would never take the time to try on so many pieces from one brand and really understand their aesthetic and their collection as a whole.  It is a great way to get to know a brand and the strengths of their current collection.
Finally, you live and learn, so now I go into these events with more of a strategy.  I now think in advance of how much I want to spend (I don't attend if I really don't like the brand, if I'm not prepared to buy at least 1 or 2 pieces as it is awkward if you don't buy something).  I also try to plan what sort of item I might want (a jacket, a sweater, a skirt, etc.).  But you can't go in too closed-minded, because most of the time you end up buying something you never even would have thought you wanted or needed.  And that is a good thing!
So all in all, these events can be fun.  I love this outfit I got at ba&sh, and I never would have got it if it weren't for the private shopping party.  The French sales associate pulled it for me and when I came out of the dressing room, exclaimed "Oui… voila" and I knew I had to buy it.  But I was shaking my head ruefully as I pulled out my credit card.
Thank you for reading!
xxxxxx
Laura
Photos by Lydia Hudgens
SHOP THE POST