Dress: Target (Who What Wear) | Sunglasses: Saint Laurent | Boots: Ganni | Bag: Elizabeth and James (on sale!)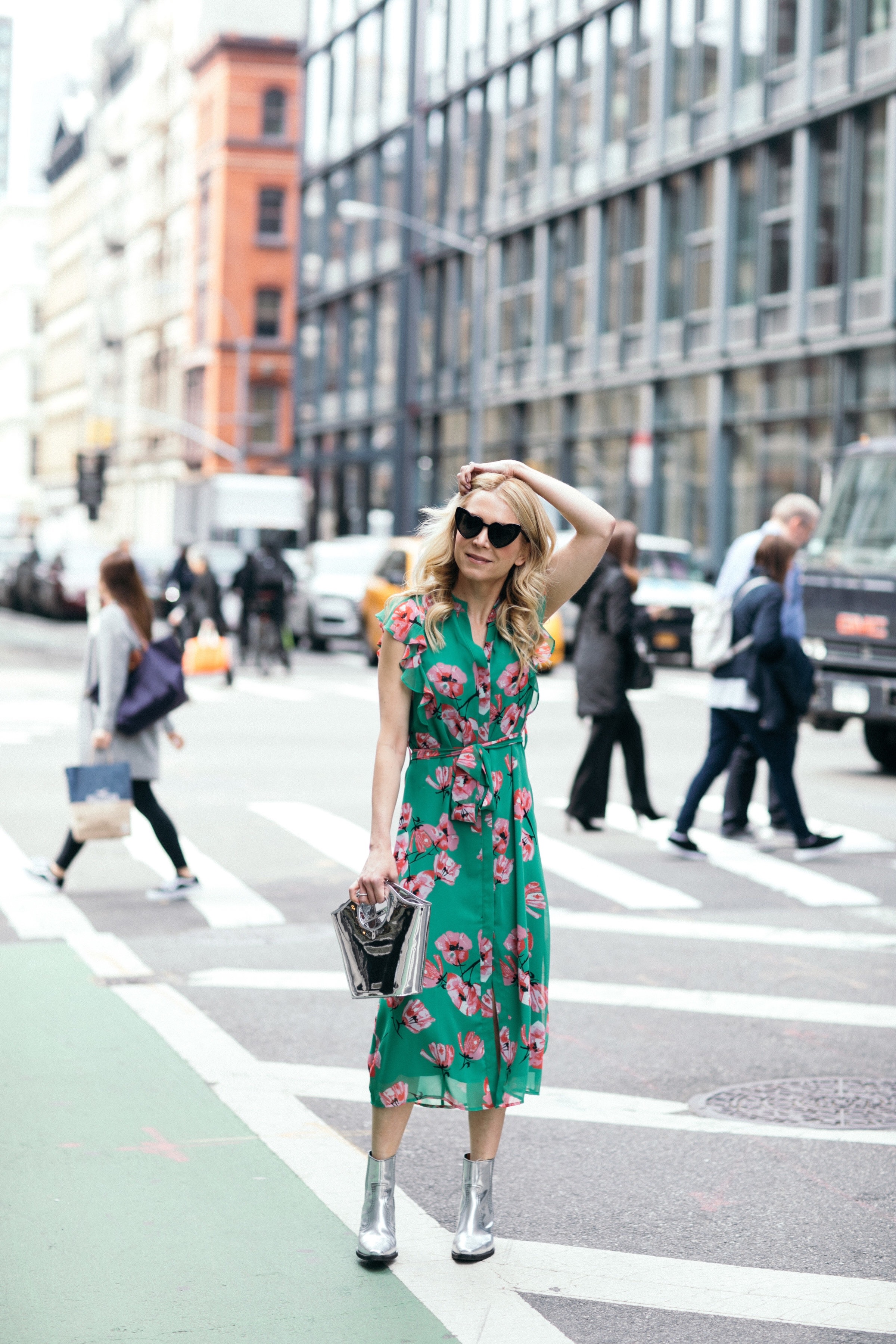 Living in New York City, one thing I miss from growing up in California is TARGET!  Or Tar-jey, as we always lovingly called it!  Until recently you had to drive out to New Jersey to do a Target run! But in the last couple of years a couple of Tar-jey branches have opened in the city, one right by our apartment in Tribeca.  We now go there all the time!  My girls love to look in the toy section and I buy all my sundries there, like lotions, batteries, pens, lightbulbs, even yogurt and bananas in their grocery section!  The one near us is smaller than your average Target out in the suburbs.  It has two floors and only a narrow selection of the huge array of products they normally carry.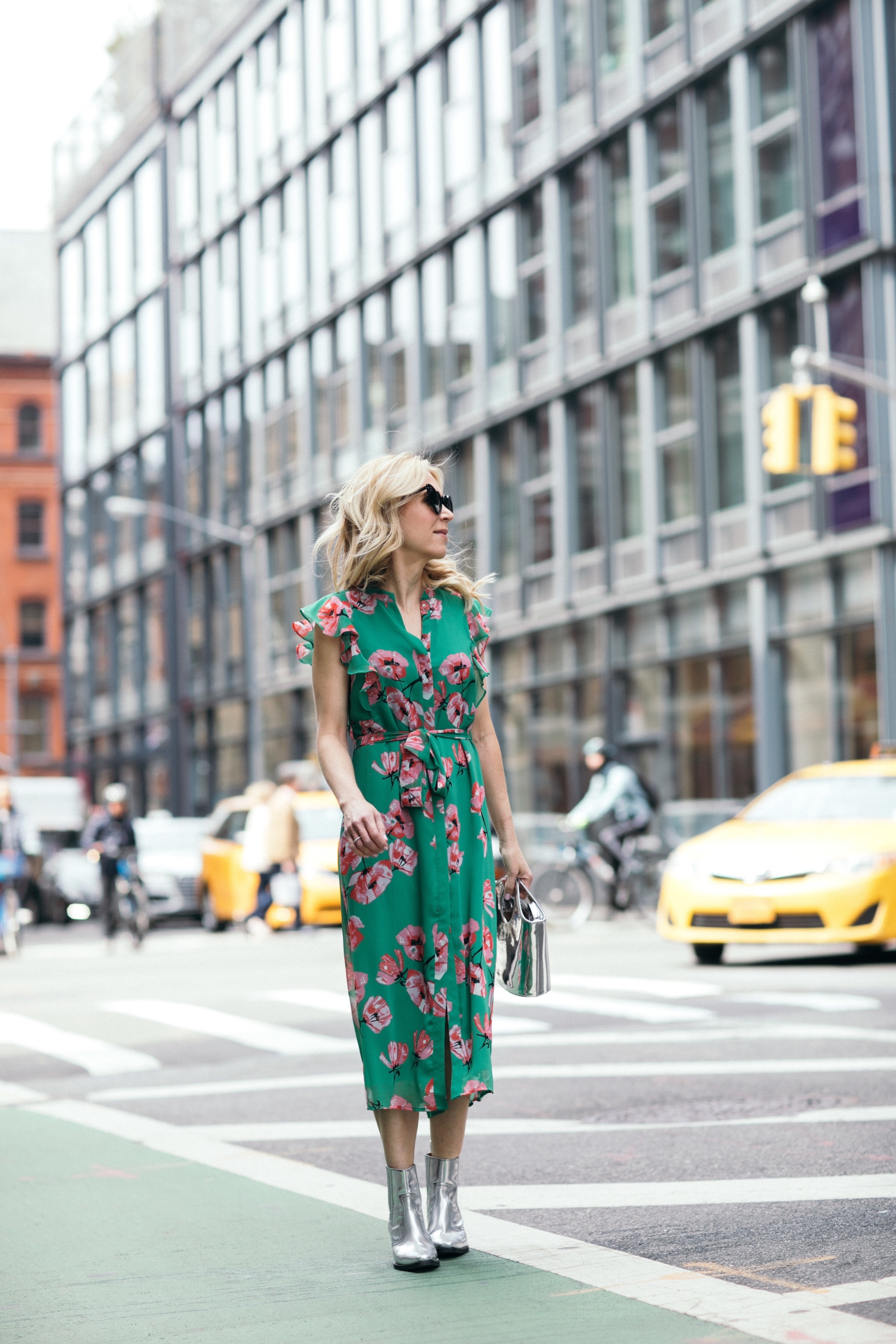 The one thing the Tribeca store has though, is a BIG clothing section!  The last time I was in there, I noticed how many new things they had for spring!  I bought a couple dresses and a jumpsuit without even trying them on (I had both little ones with me, keen to get to the toy section, asap).  They only have one dressing room for the entire store anyway!  One of the things I bought was this dress in this post from the Who What Wear line.  I absolutely love it!  It was under $35!  And it is machine washable (line dry). I wore it to see Hamilton with my favorite Ganni cowboy boots and this Elizabeth and James silver bag, and a leather jacket last week!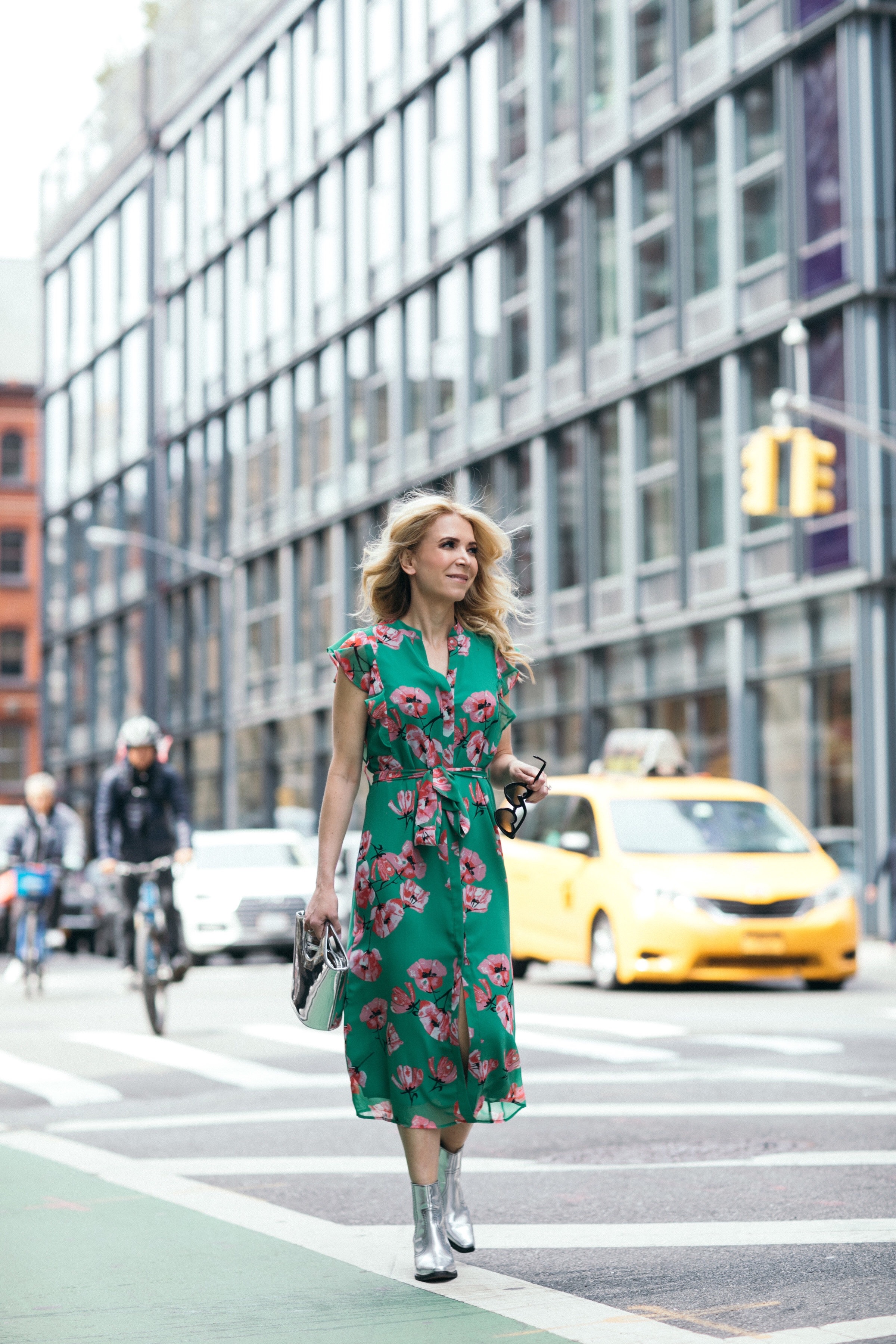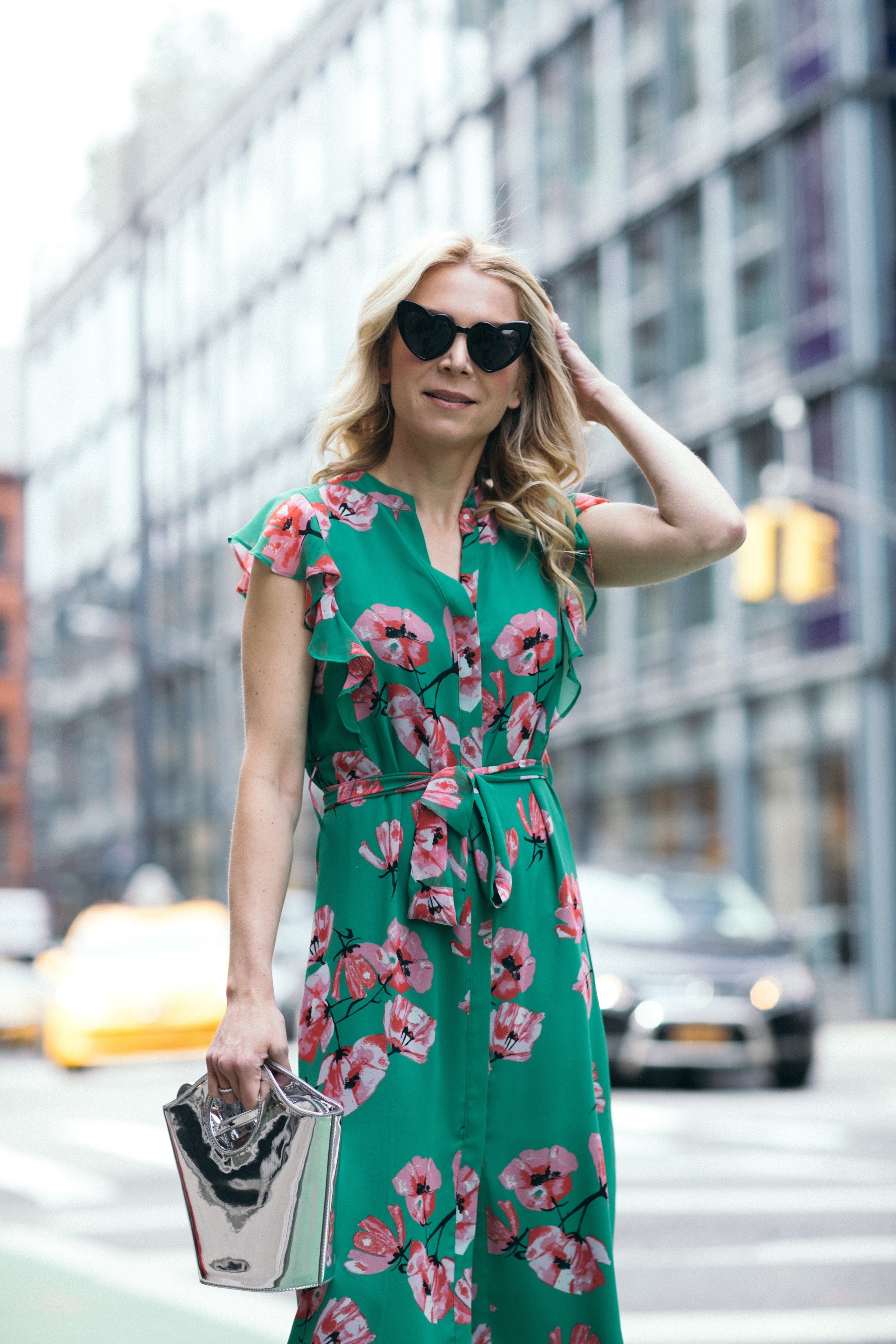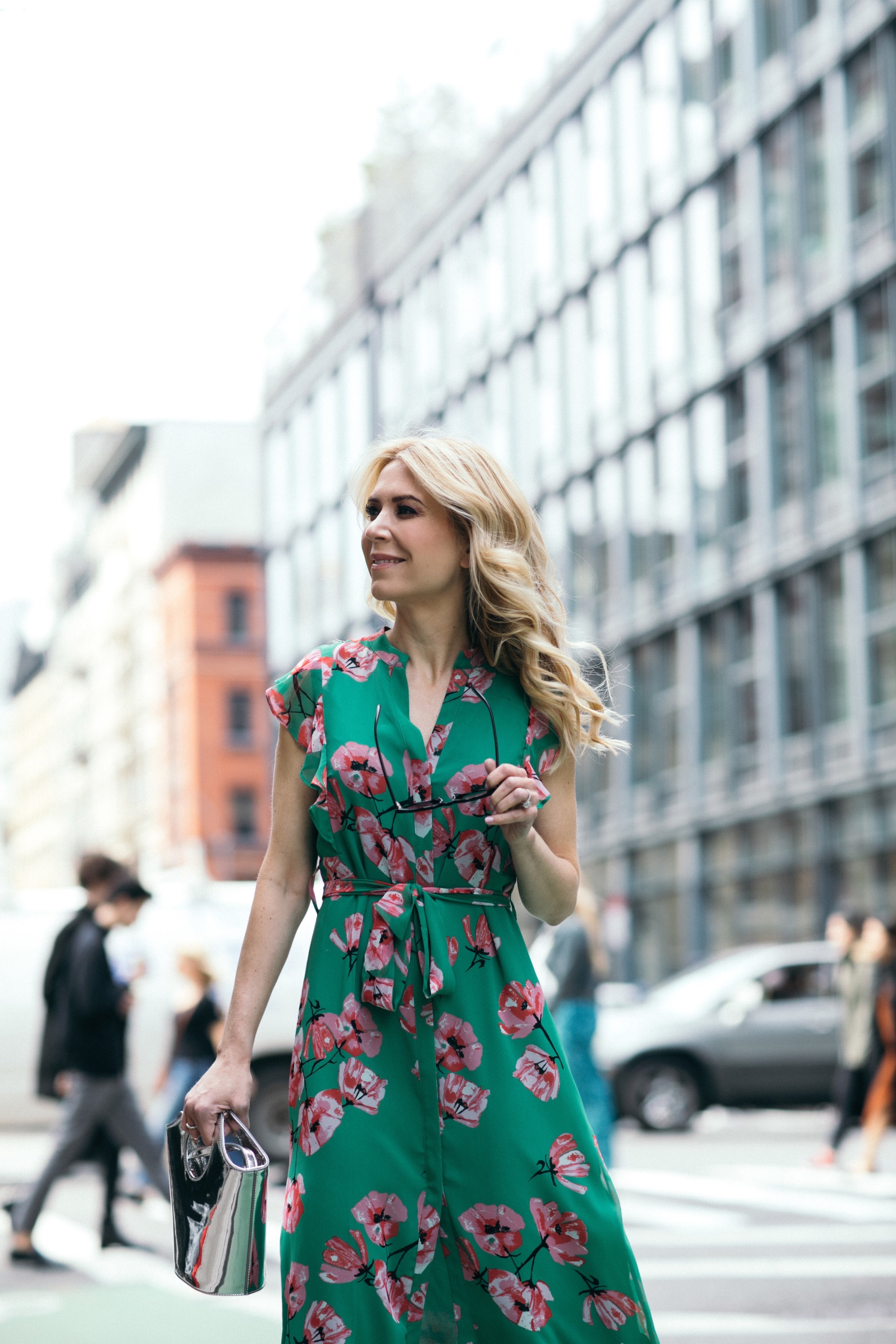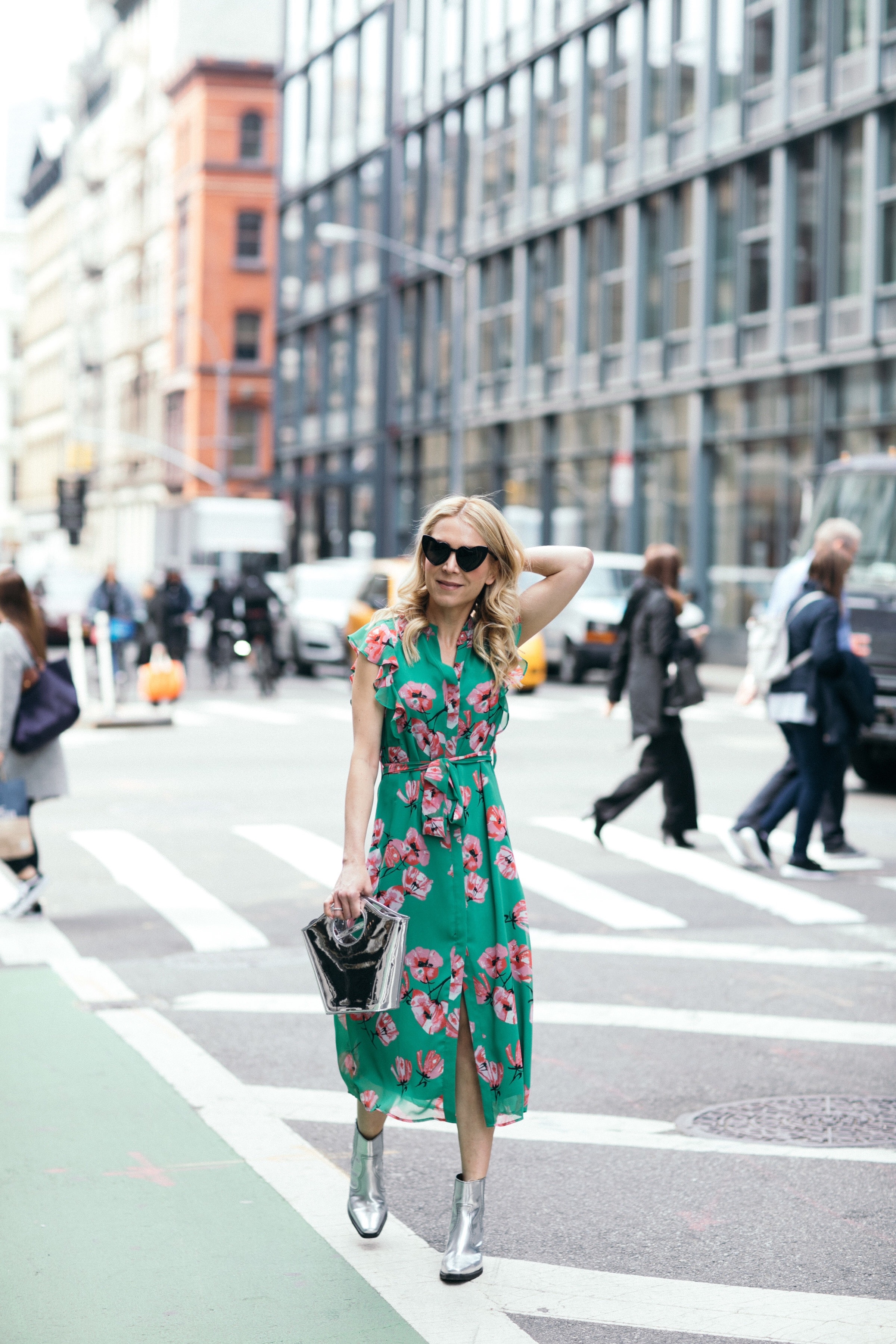 If you have ever lived in a big city, you will know there are always certain things you miss about the suburbs.  Tar-jey is one of them for me!  So glad to have that little Tar-jey outpost right near where I live right now.  And that I can keep getting cute dresses there for under $35!
Thanks for reading!
xxxx
Laura