Dress: & Other Stories | Boots: See by Chloé | Bag: c/o Unitude | Sunglasses: Chloé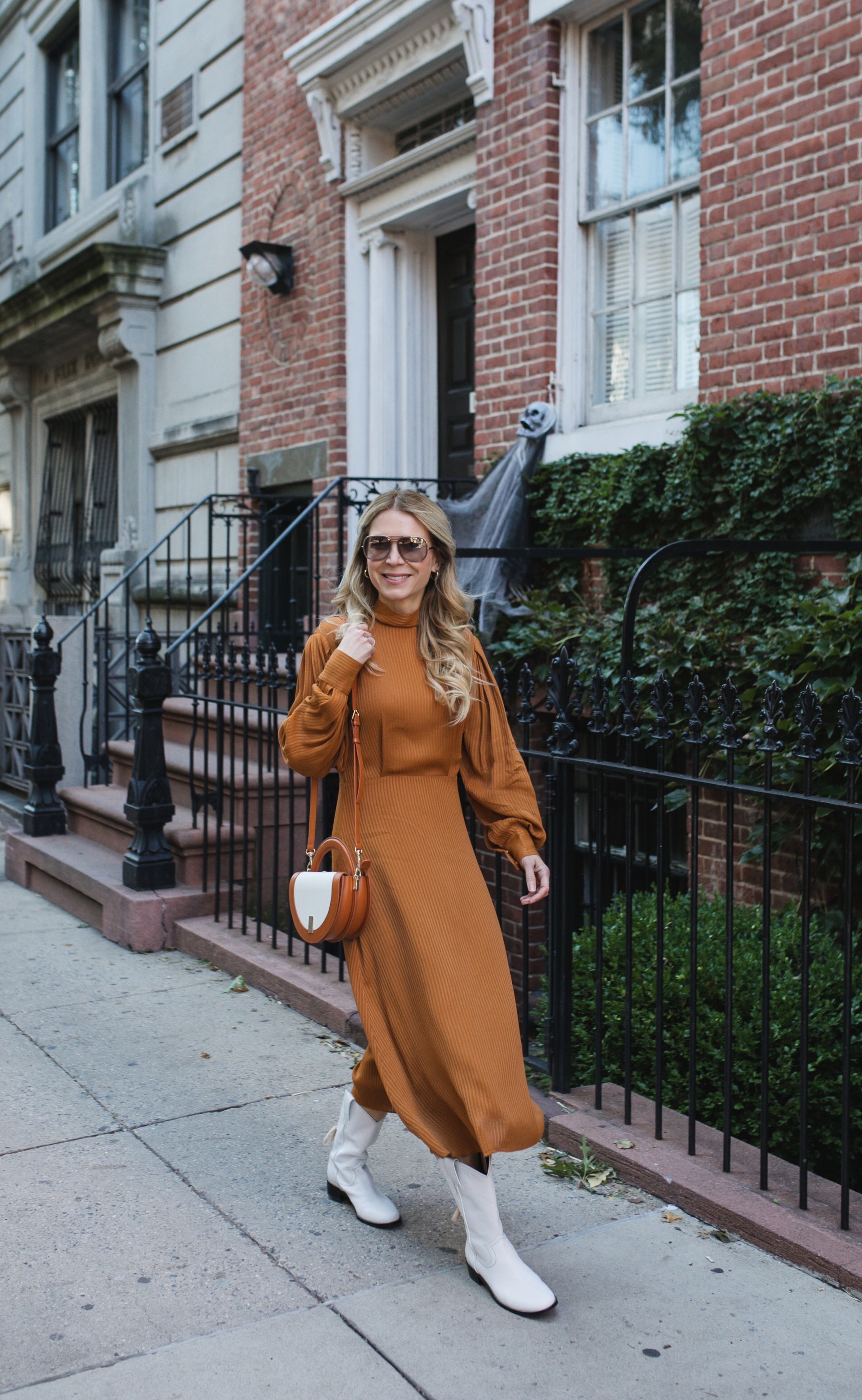 Happy almost Halloween!  I don't know about you, but I feel like Halloween is a marathon this year – it's been going all weekend!  Our daughters had their Halloween Dance on Friday night at school.  Then they had two more Halloween themed birthday parties on Saturday and Sunday.  They've already worn their costumes three times and it is not even Halloween yet!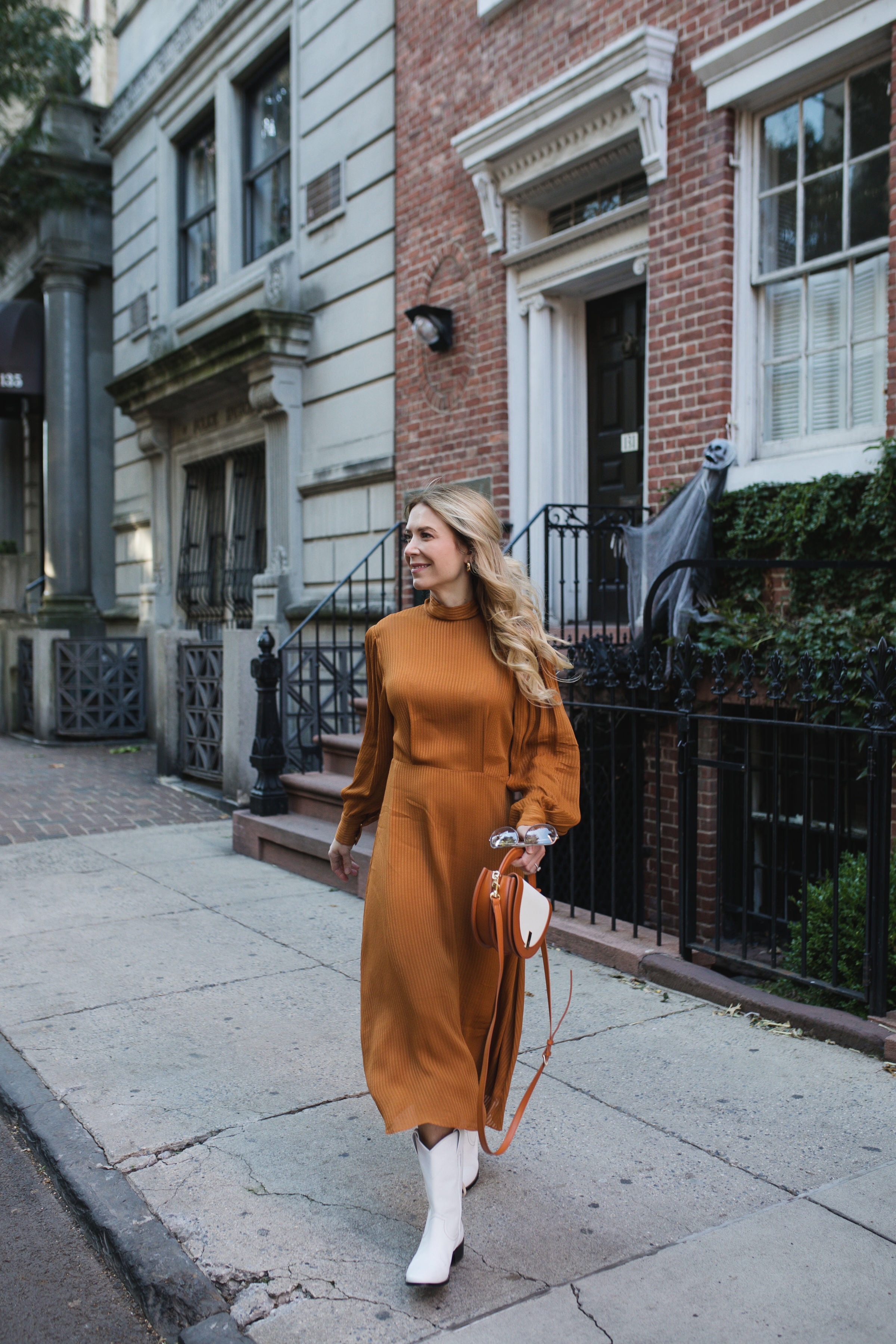 But I am still excited!  Halloween is a BIG DEAL in New York City.  Certain streets in the West Village and Chelsea are barricaded so cars cannot drive through, and the residents decorate their brownstones with spooky ghosts, gauze cobwebs and oversized spiders crawling up the sides of buildings, glowing orange lights and pumpkins, bats, goblins, witches.  I don't know if you can spot the skeleton hanging behind me in these photos?  That's just the tip of the iceberg in terms of Halloween decor you will see if you walk the streets of NYC on 10/31.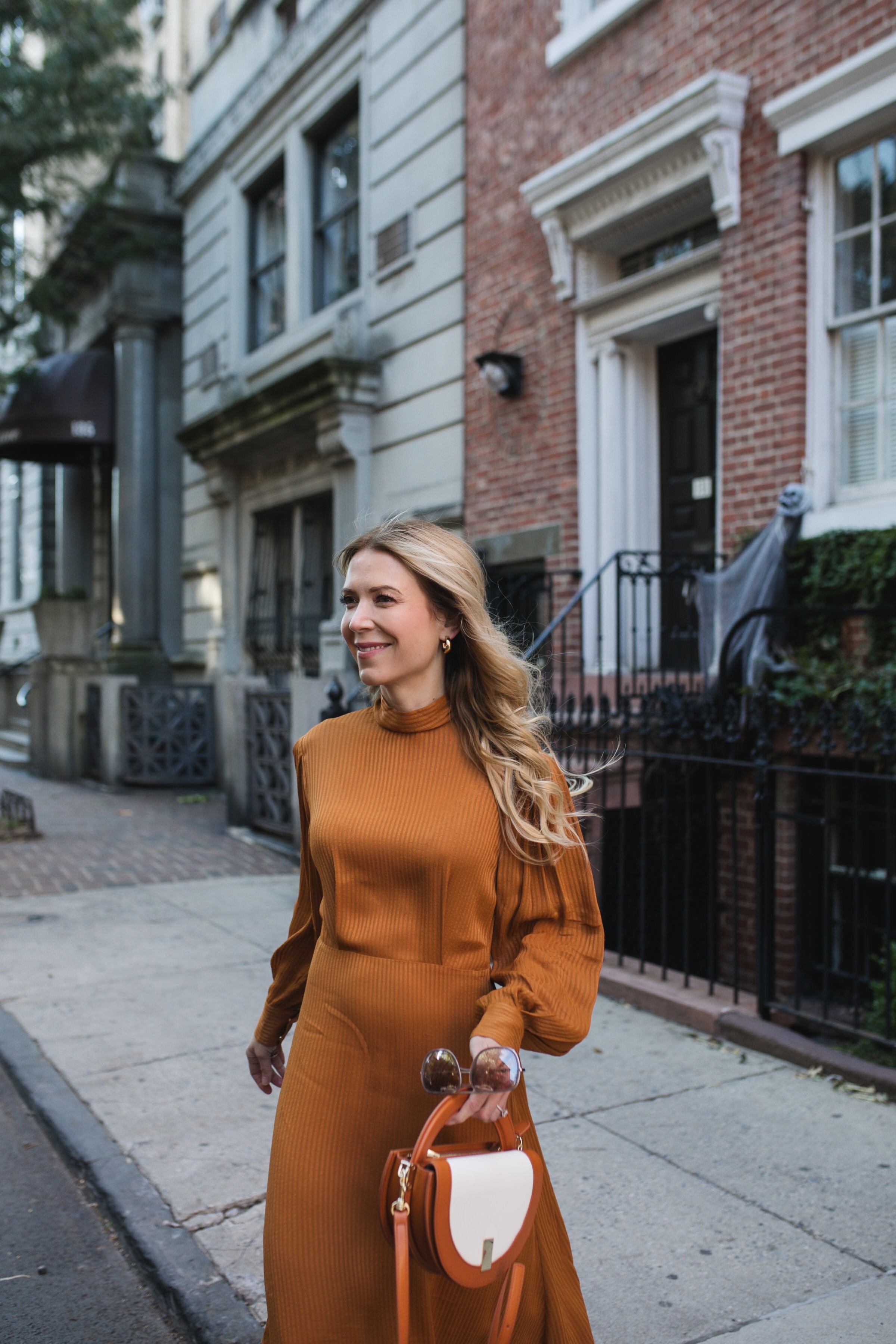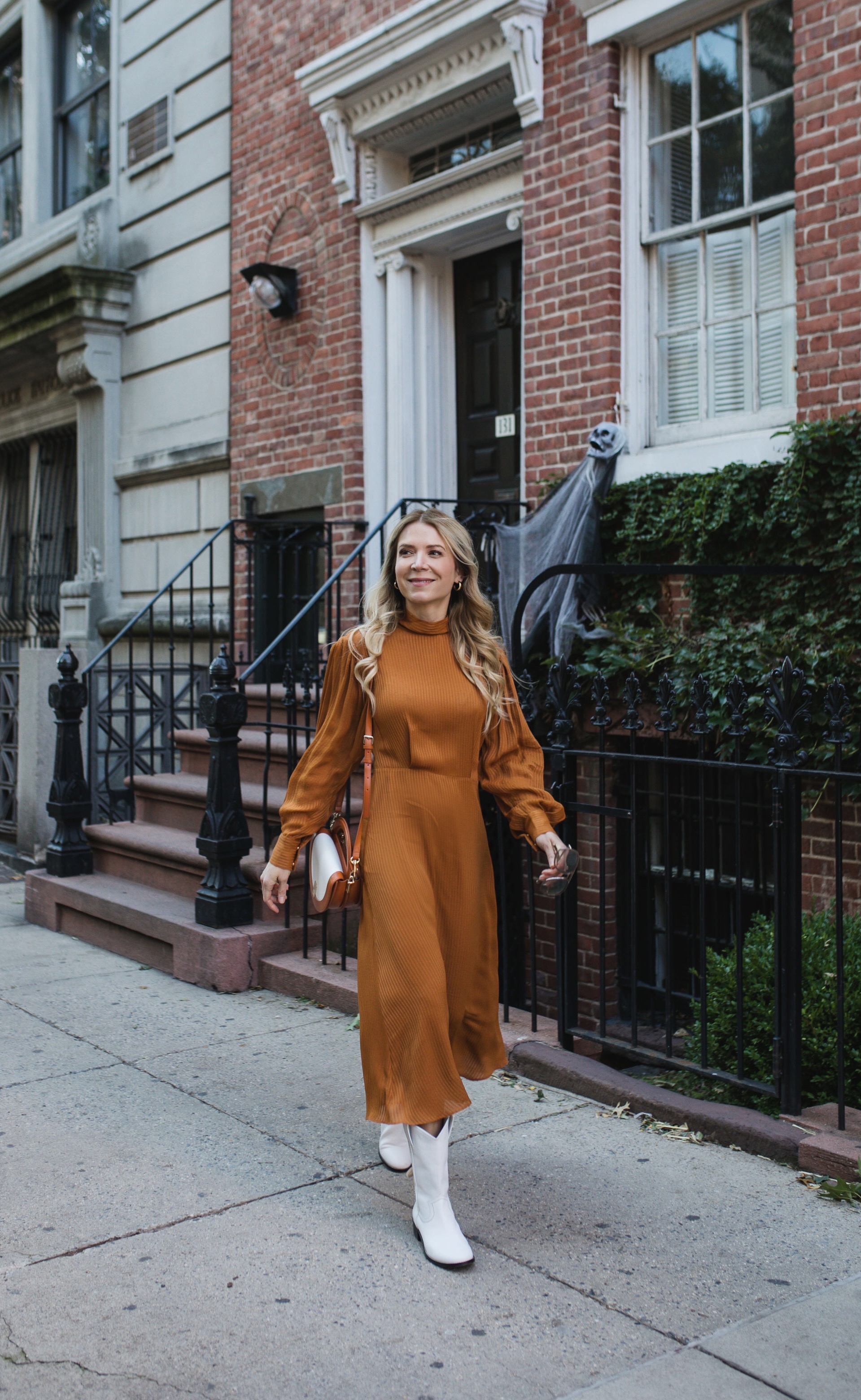 Halloween is not just for kids in New York City.  Even the adults dress up here for trick or treating!  Everyone gets so into it. Some years we go trick or treating outside to brownstones (to the blocks that are closed off to cars for Halloween), but this year we will stay in our high rise building to trick or treat!  We live in a building with 27 stories. On Halloween the building gives each apartment a little hanging sign to put on each apartment's front door if the occupant is welcoming trick or treaters.  We start at the top floor and ring the doorbells of any apartment that has the sign and make our way down all 27 floors!  One apartment even gives out little plastic cups of wine to the adults which I personally appreciate!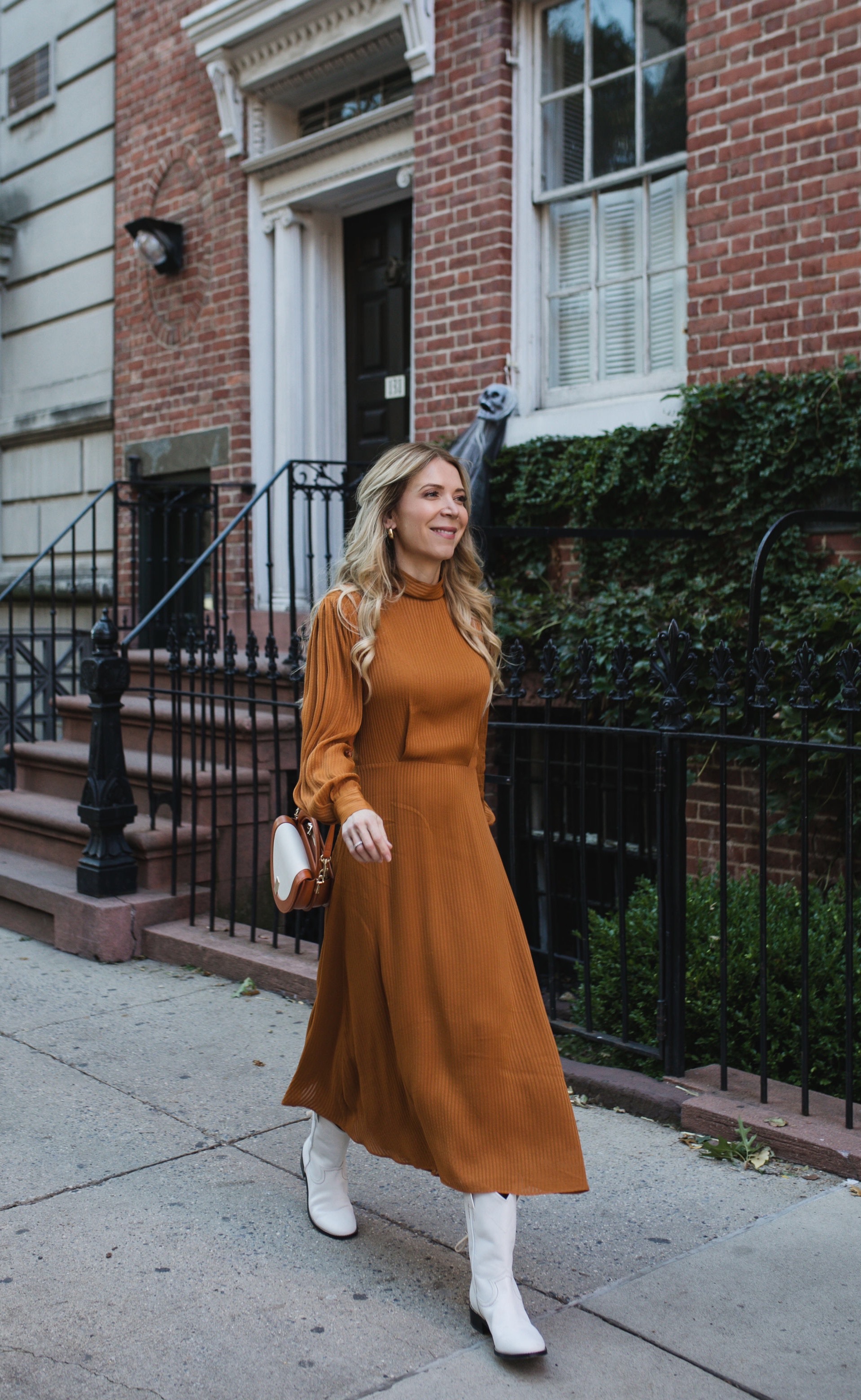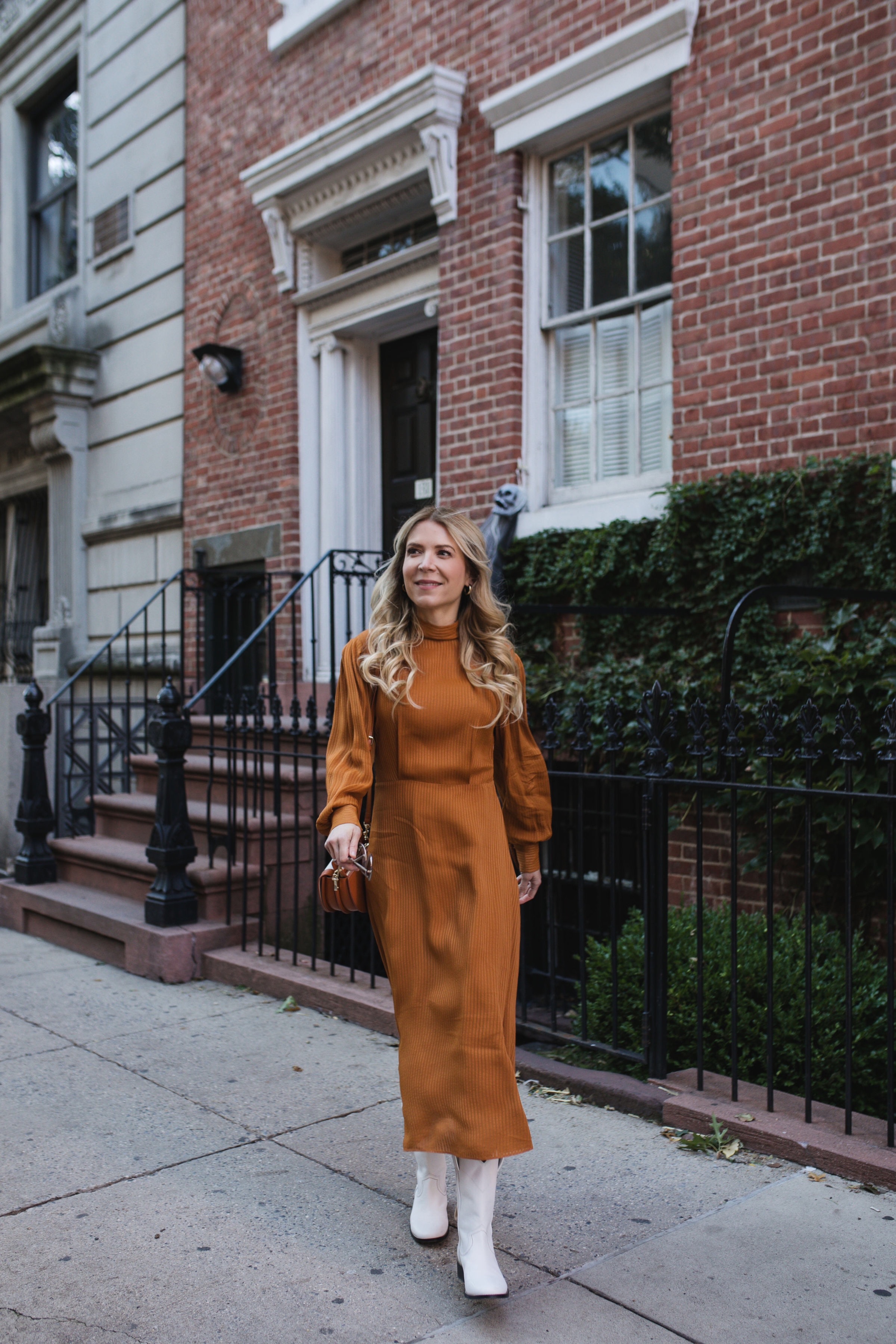 And let me say just a few words about this camel/orange colored dress.  It is the perfect dress to wear right now or even on Thanksgiving!  It fits so well and is the perfect midi length to wear with boots or booties -and it has puffed sleeves which I'm so into!  I am loving camel/orange with white this season.  I was gifted the Unitude bag I am wearing in the photos which goes perfectly with the dress and the white boots.  The bag is real leather and is just over $100.  If you haven't ever seen their bags you should check out their website.  So many good ones for great prices!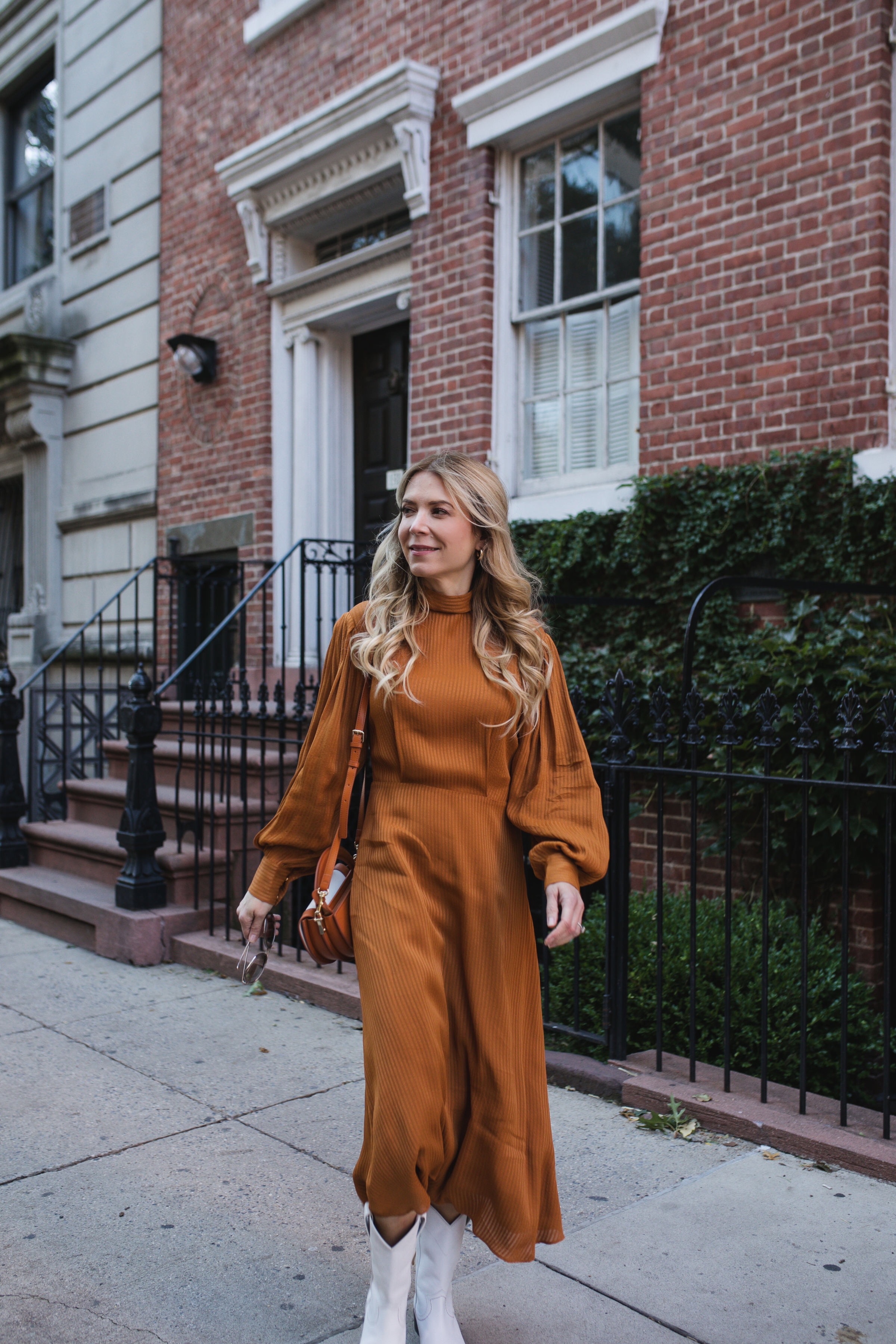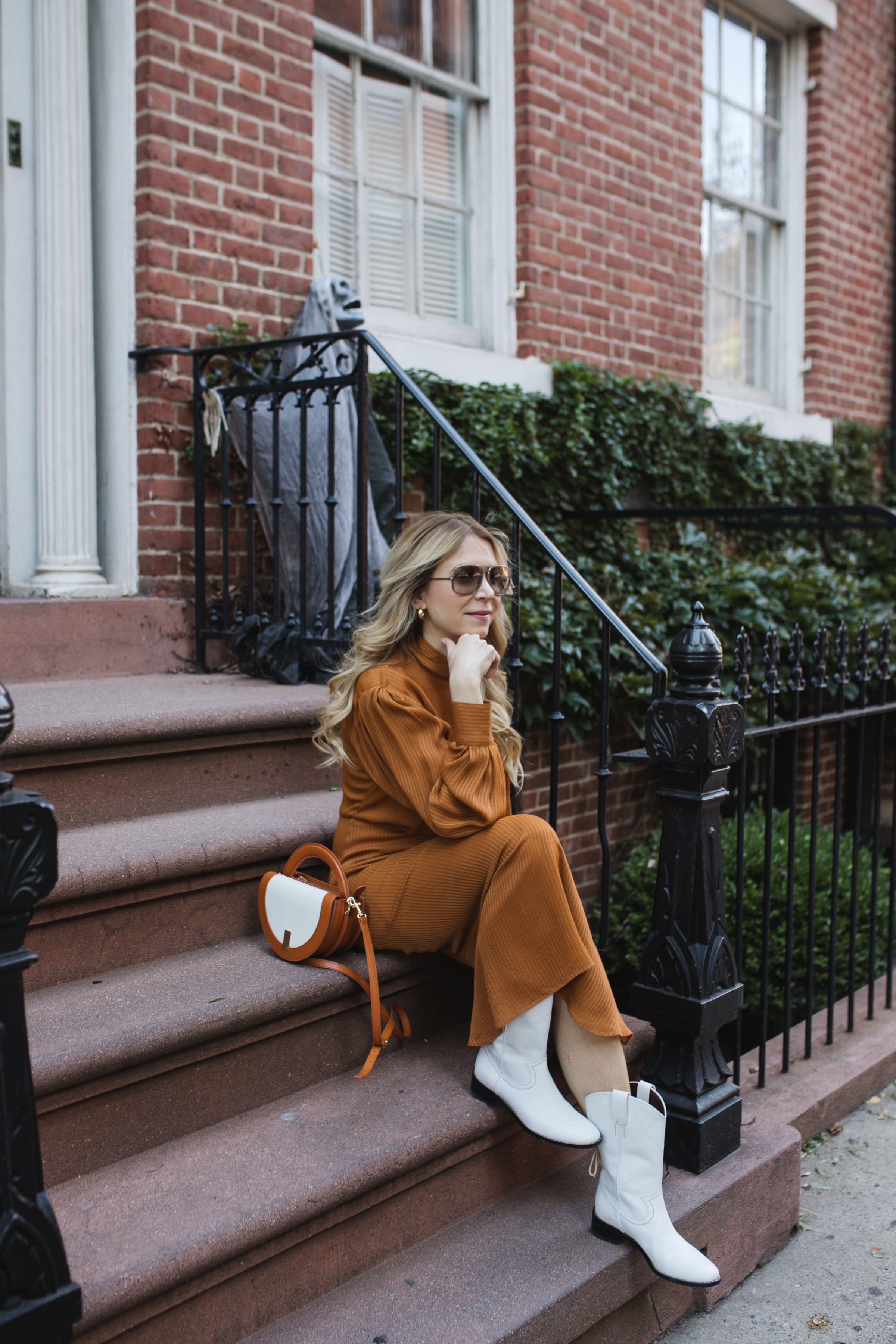 I hope everyone has a fantastic Halloween tomorrow!
Thanks for reading!
xxxx
Laura
Photos by Lydia Hudgens