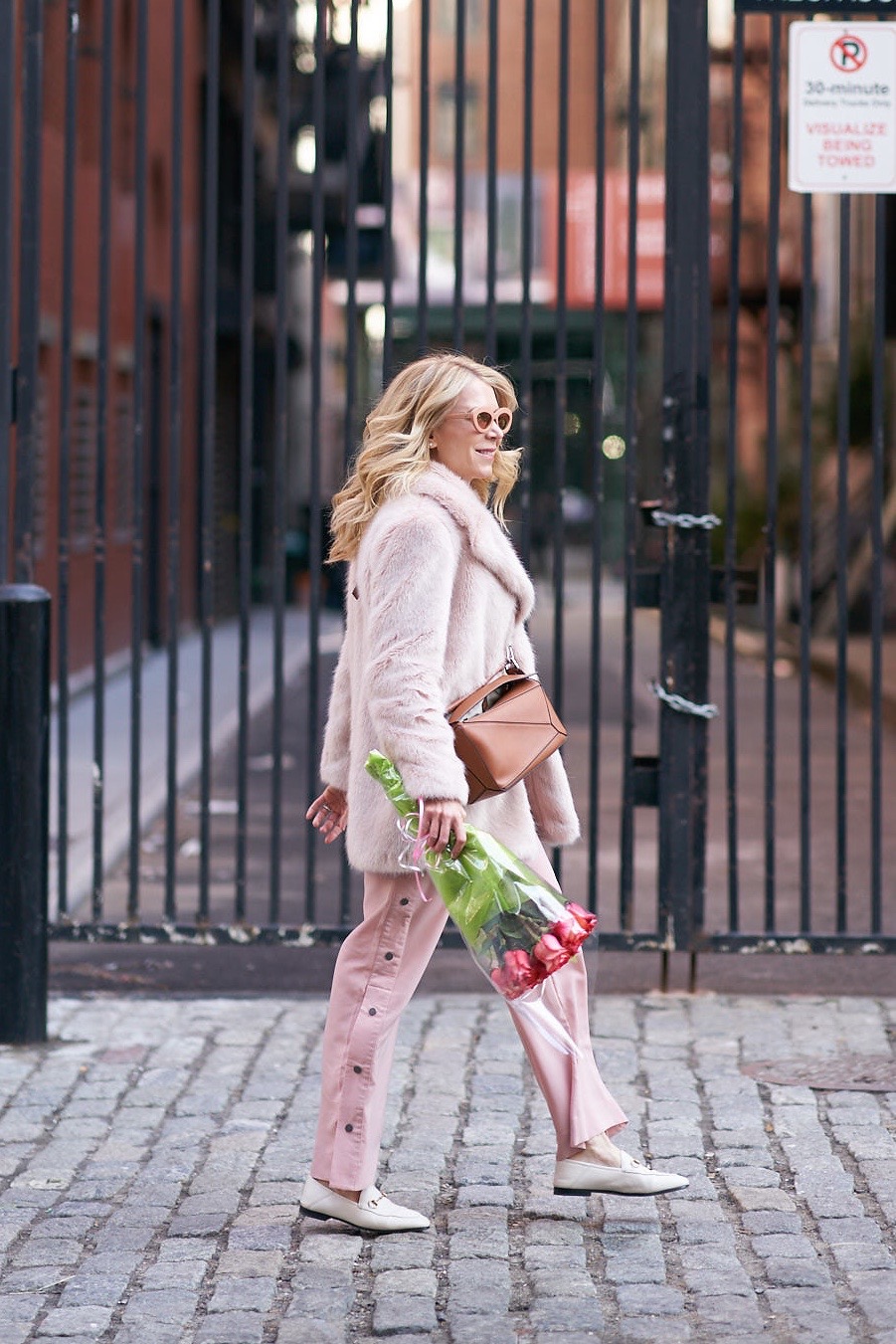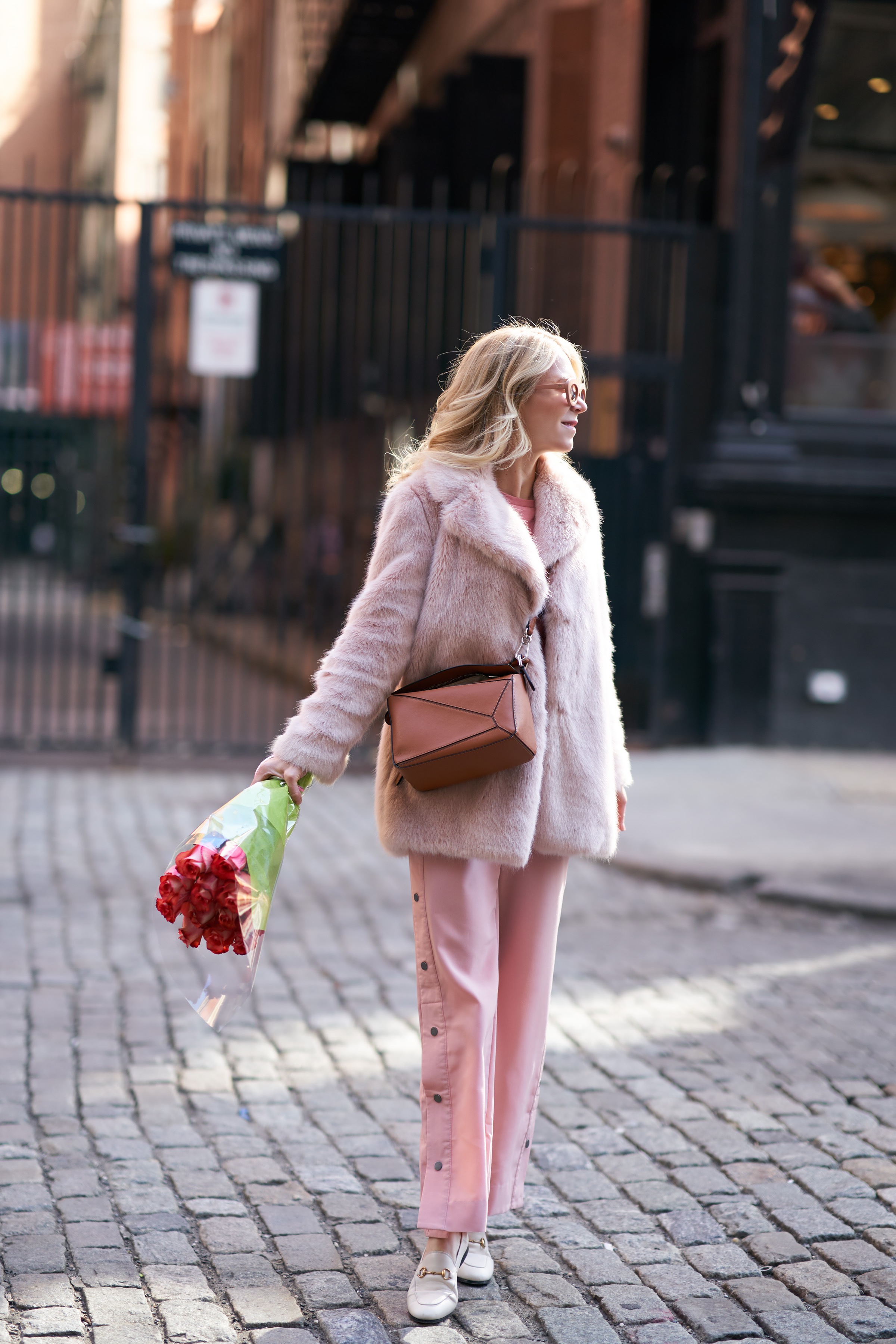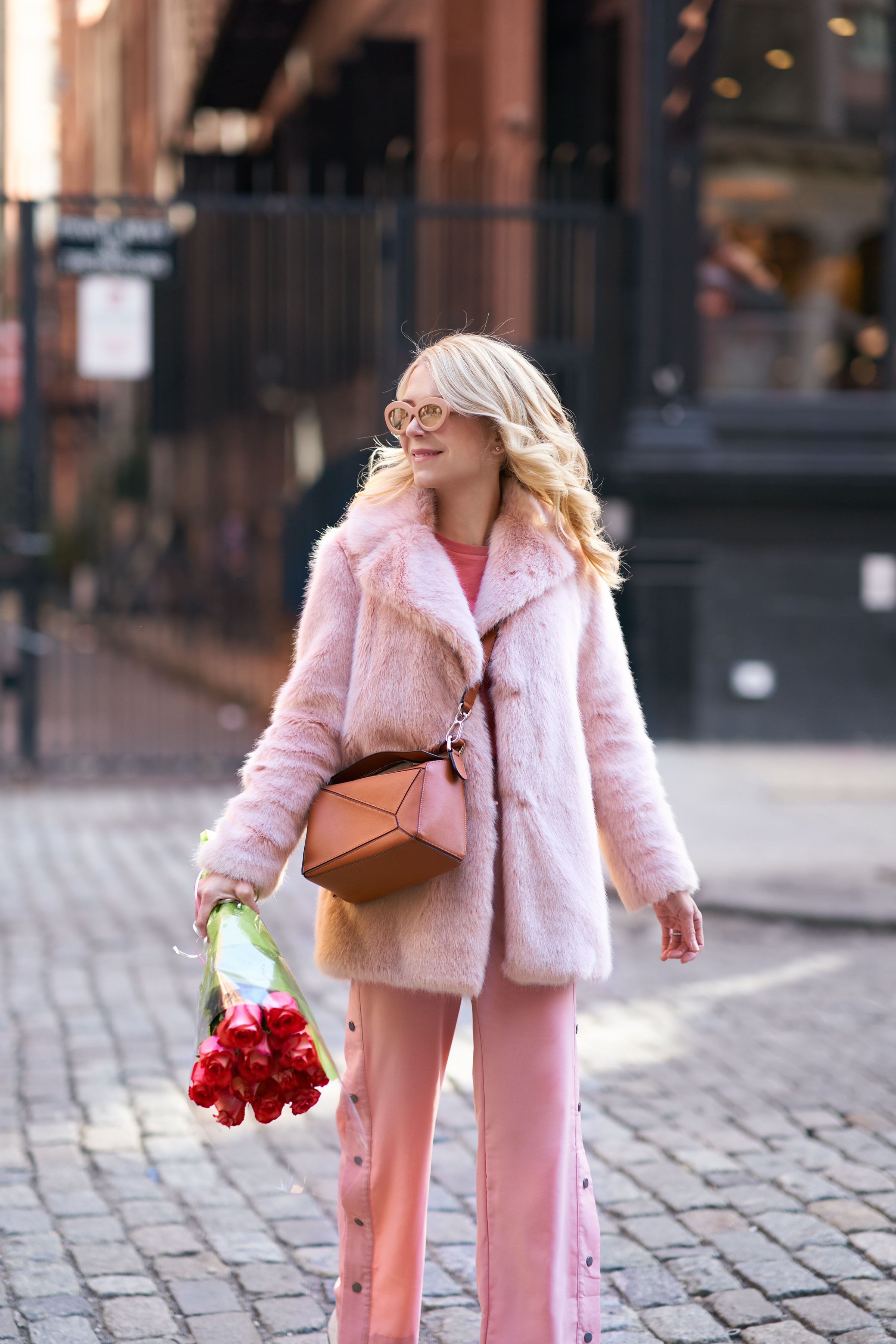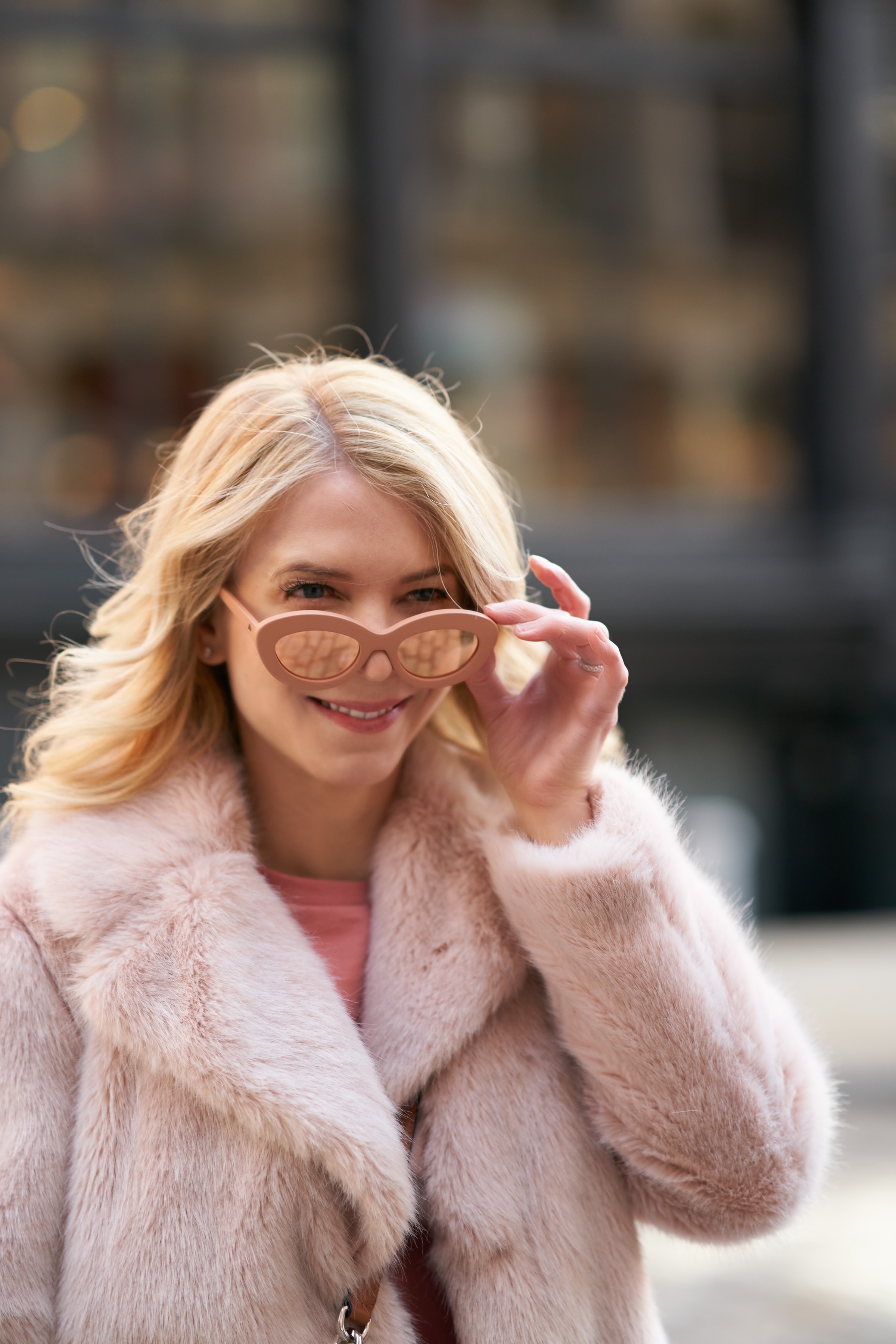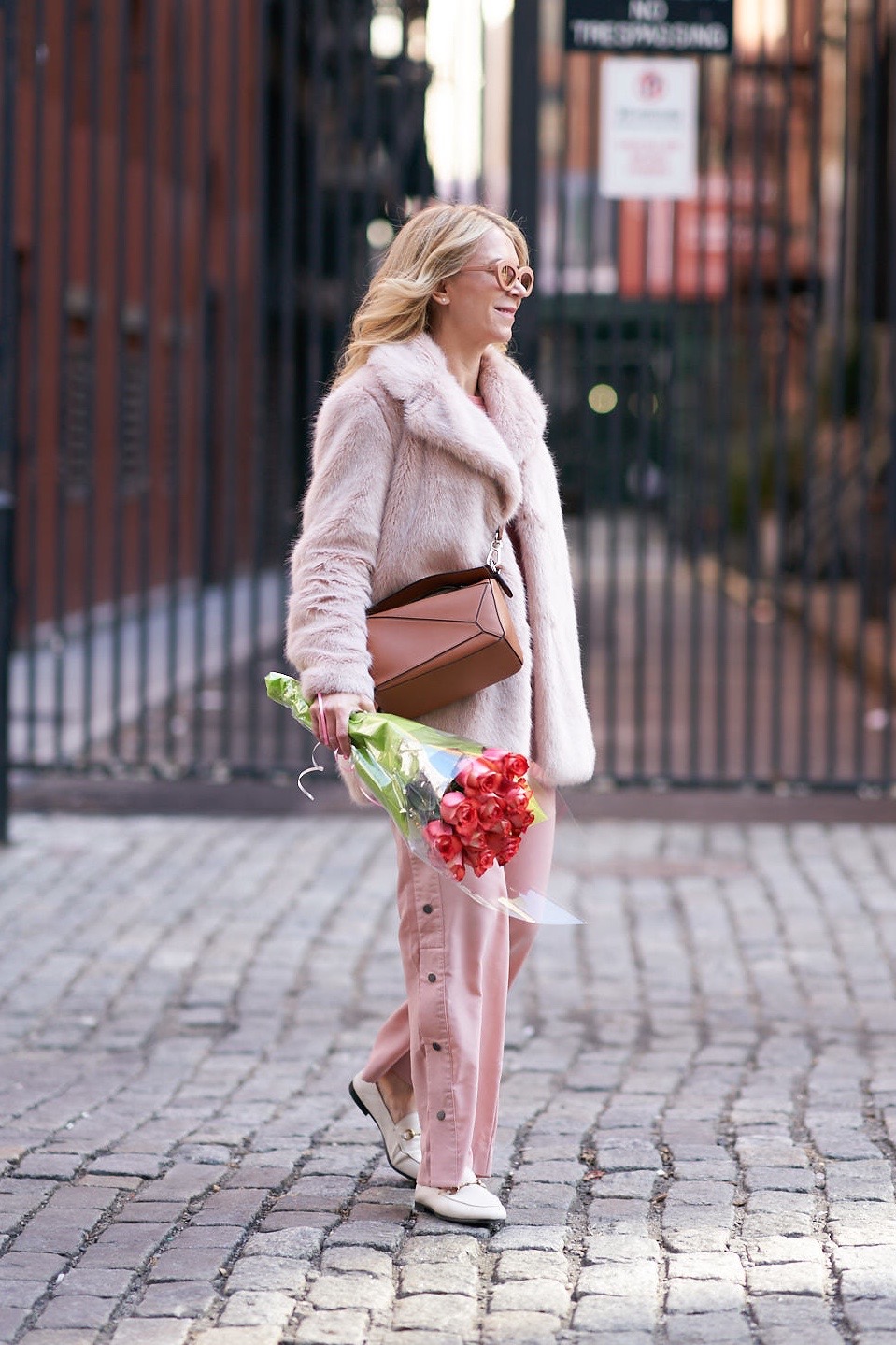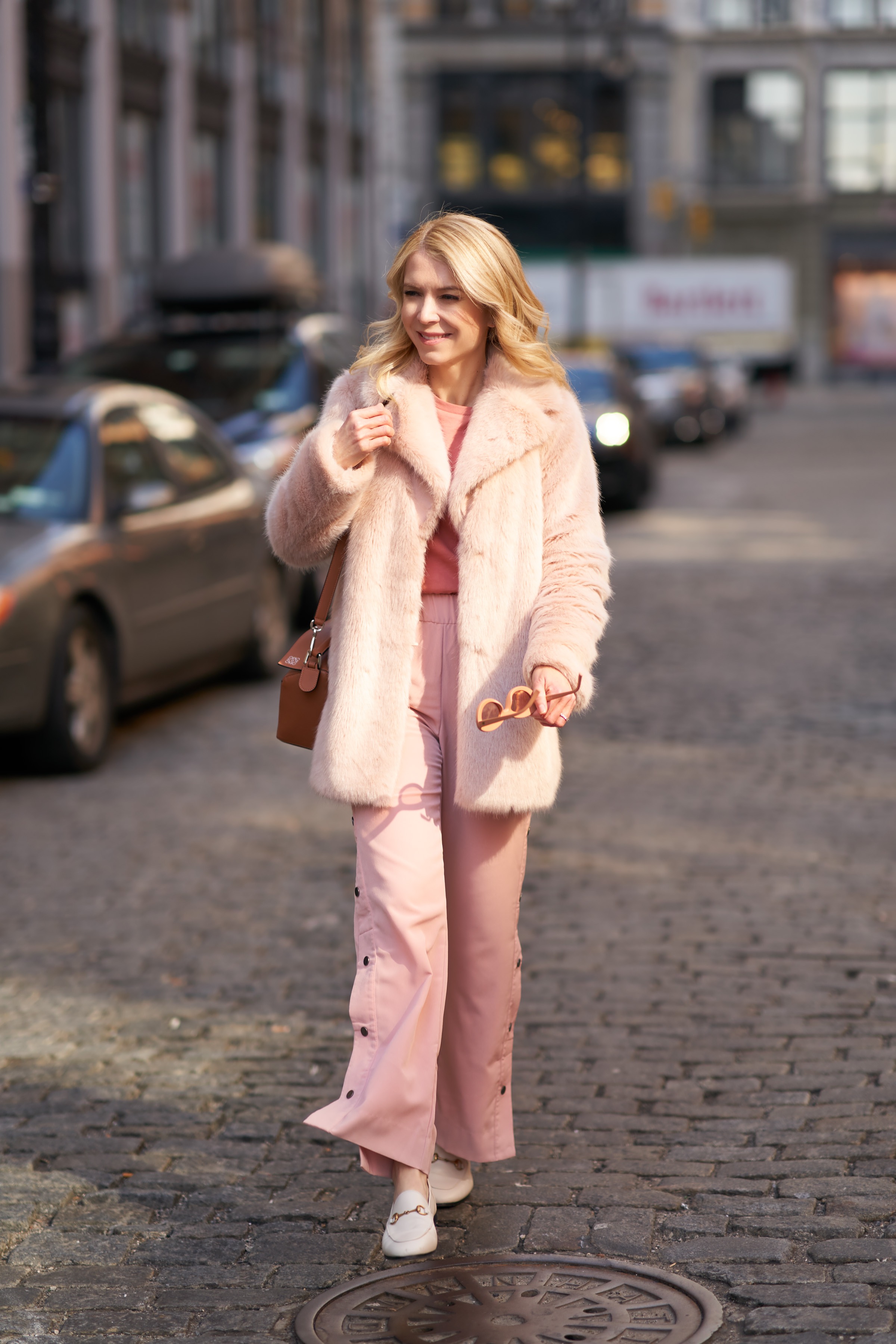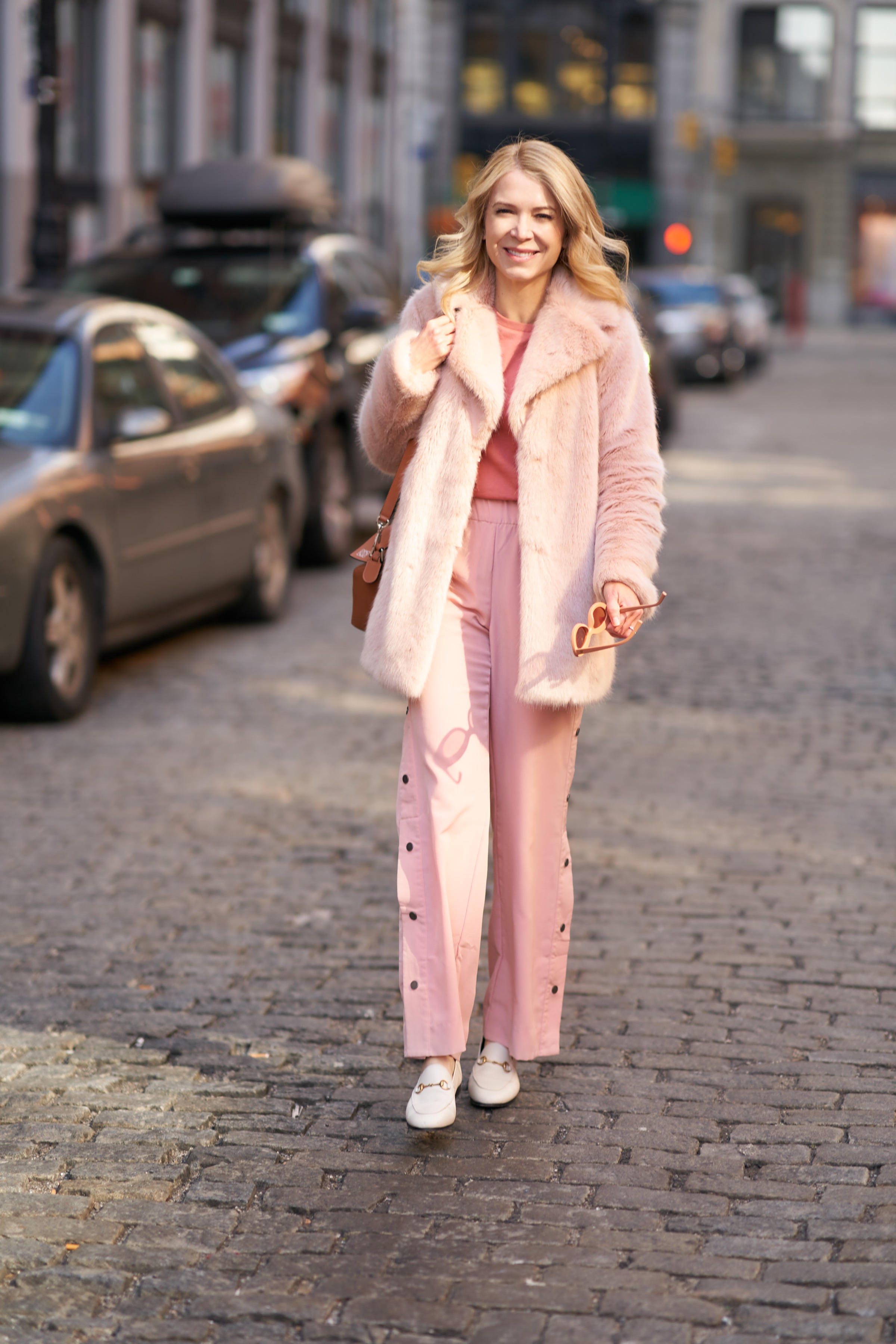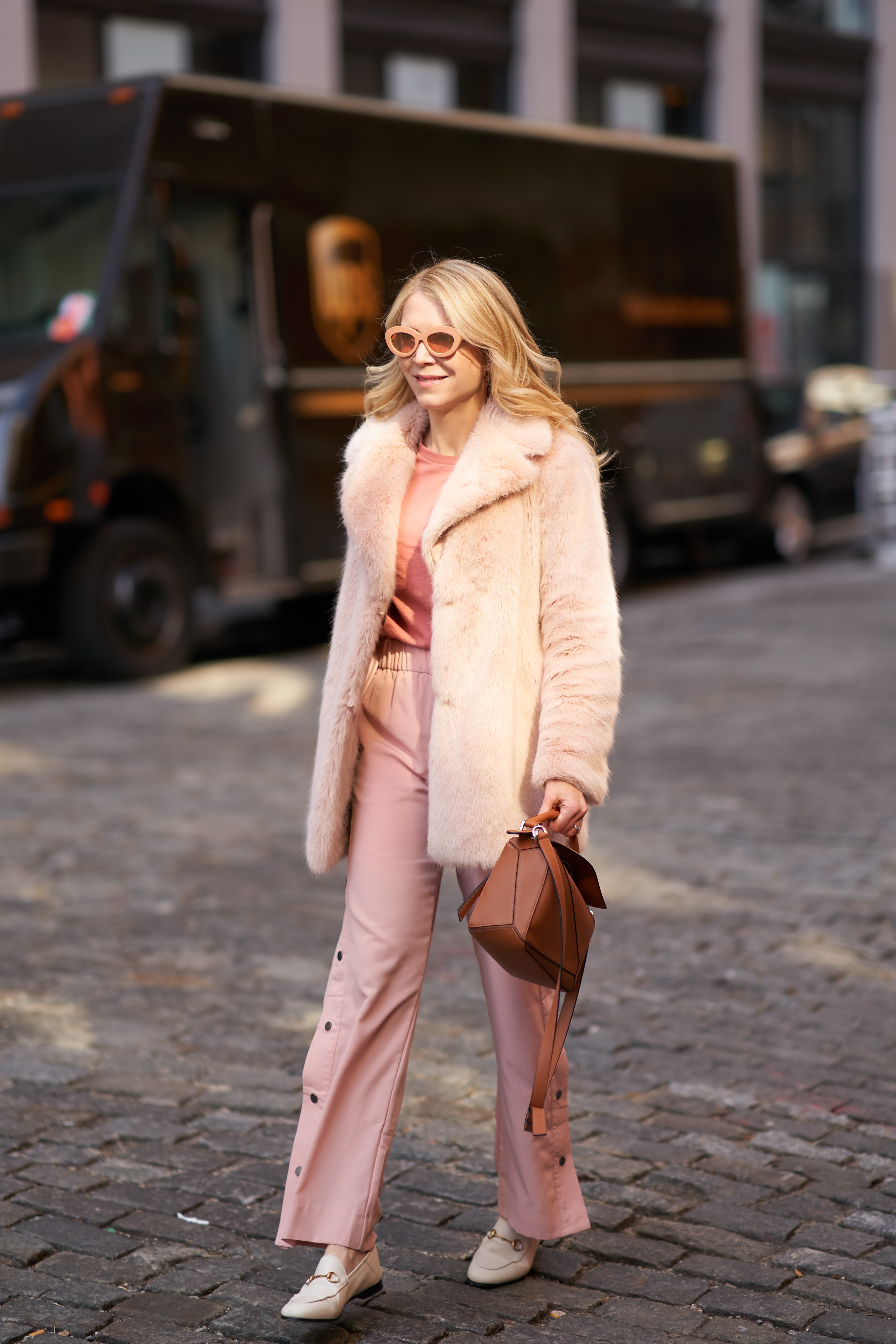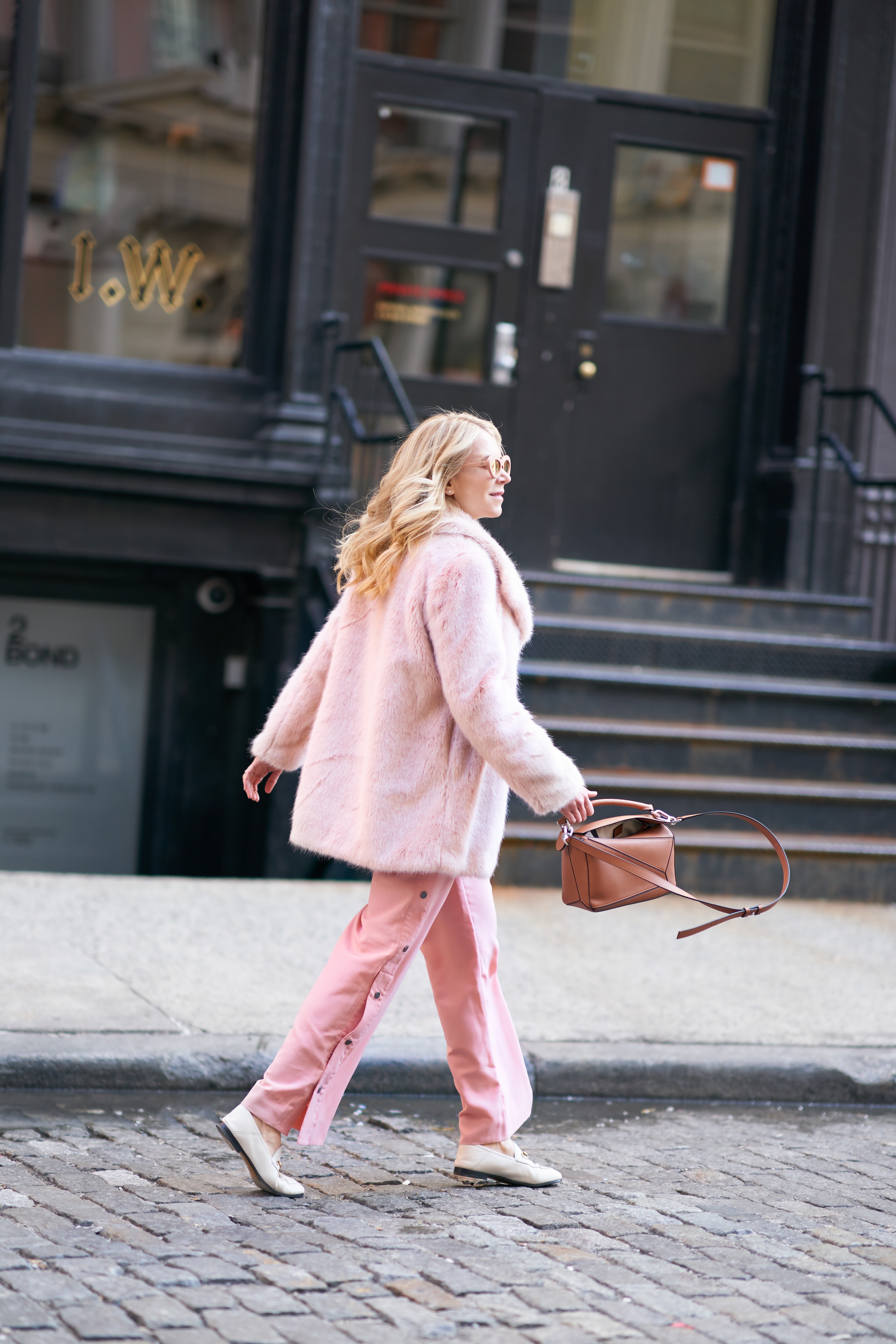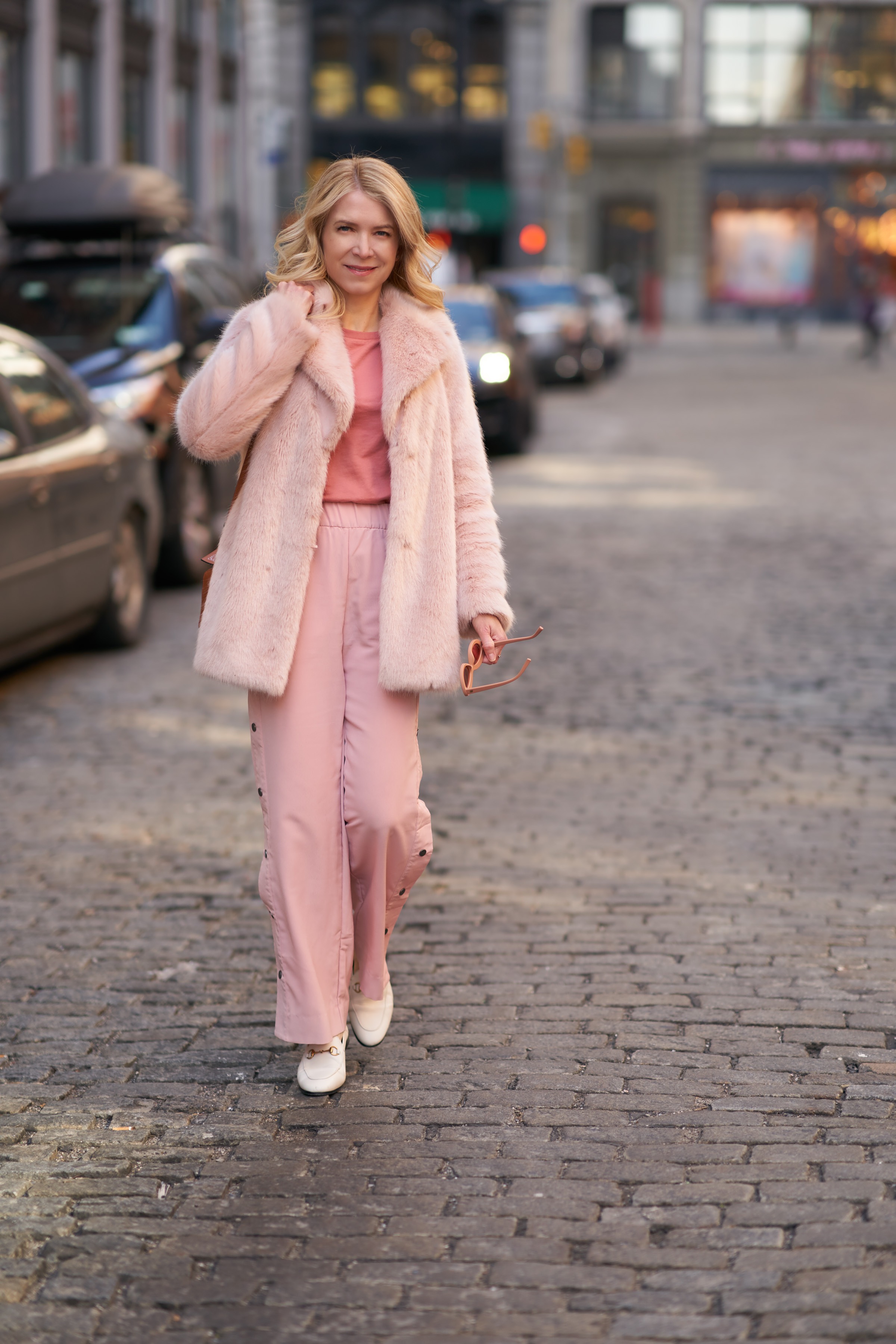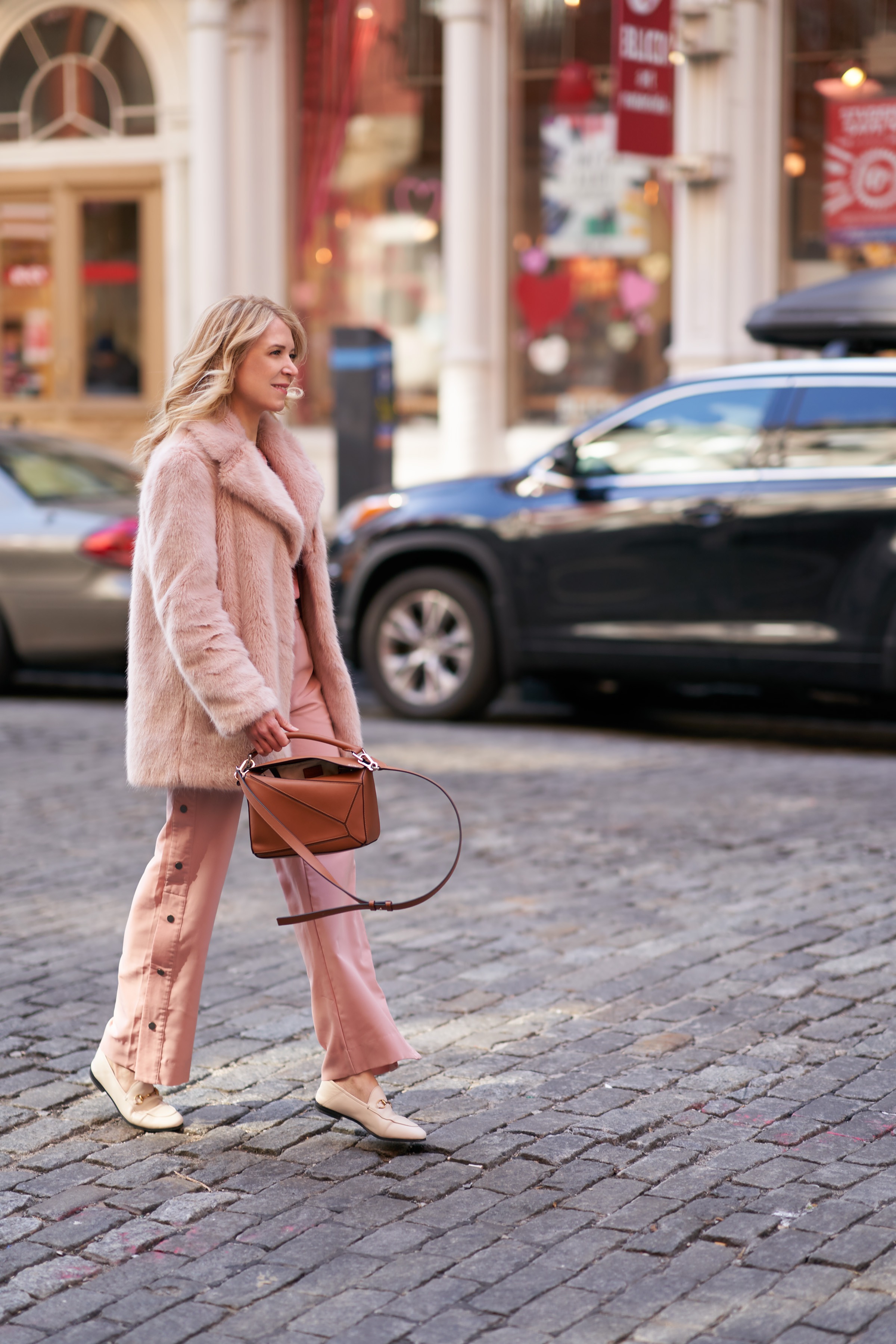 Coat:  Zara, old (similar here, here, here, and here | Top: Asos | Joggers:  Asos | Bag:  Loewe | Shoes:  Gucci |  Sunglasses:  LeSpecs
***
Happy Valentine's Day! This post is going up a little bit late because today was so busy!  Now that I am a stay at home mom, every day is different and I can't always find blocks of time to sit down and type at a computer!  My little one had to stay home sick today so this morning we went to the doctor, in between making Valentine pancakes and strawberries for breakfast (with some chocolates on the side haha), my older daughter's dance class, and a family Valentine's Day dinner.
Anyway the other thing that has changed since I quit working has been my everyday style.  When I was a working mom, it was fairly easy to get dressed.  I had work outfits already in place and in rotation.  I tried to make my outfits a little bit fun and interesting and I avoided suits as much as possible, even though I was a lawyer, but still – it was pretty standard corporate attire.  When I stopped working, I was at a loss.  What do you wear everyday to take care of kids?  I am not one of those people that can stay in workout clothes all day, even though there are some really amazing gym ensembles out there now.  I have always liked "getting ready" every day.  Even if it is noon before I am out the door, I like to shower, at least brush out my hair, put on a little makeup and wear some real clothes, even if it does turn out to be athleisure.
The outfit in this picture is something I would typically wear around NYC on a normal winter day.  I guess it is one variation of my "momiform".  Does everyone have one?  It took me awhile to figure out what I like to wear that is casual enough but still fun.  Even on the days you feel a little overwhelmed, and you may or may not be operating on less than 5 hrs of sleep(!) if you have a pair of fun sunglasses, or a fuzzy faux fur or even some fun sneakers to throw on, you feel a little bit more human (in my opinion anyway lol)!  I hope everyone had a great Valentine's Day!
xx
Laura