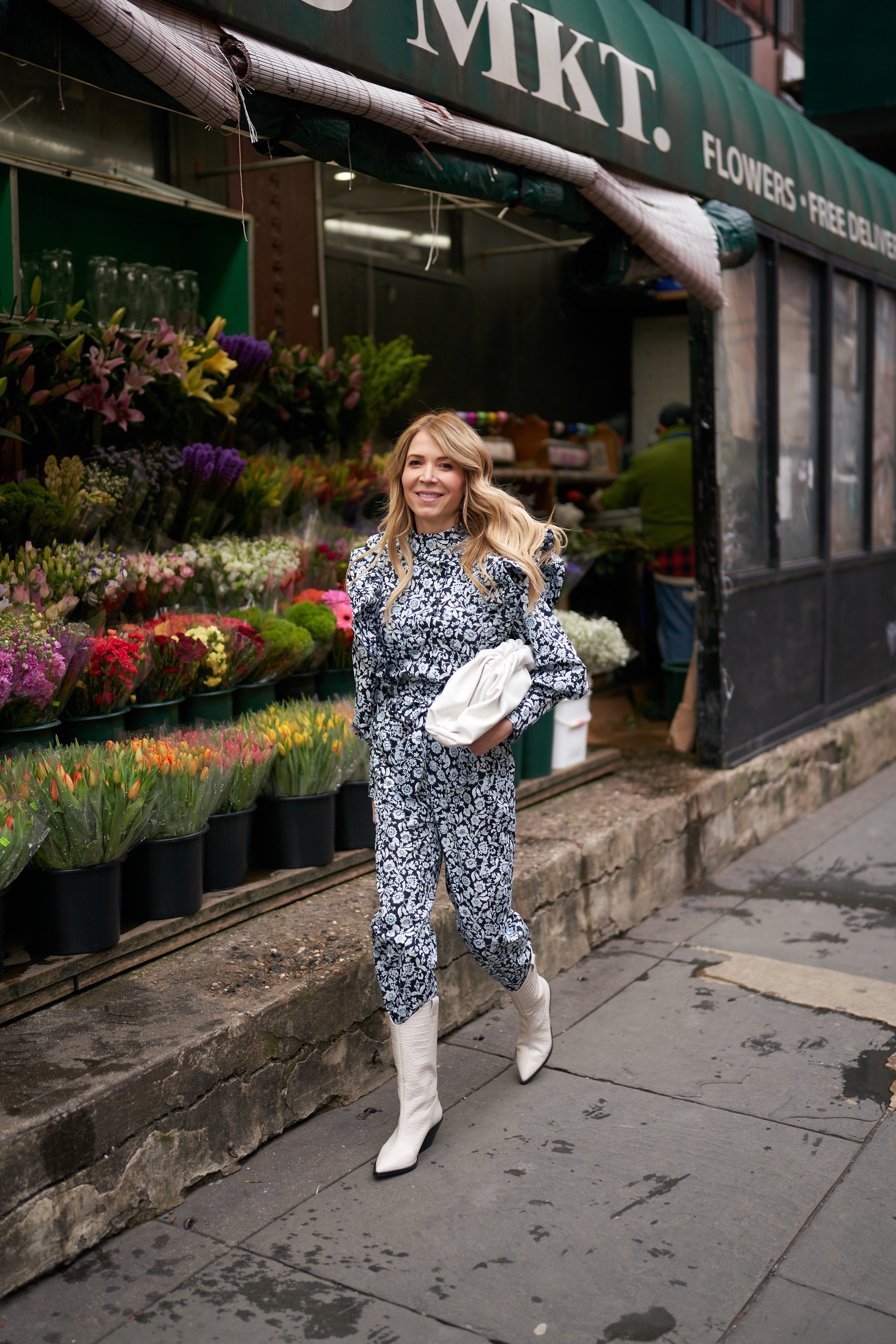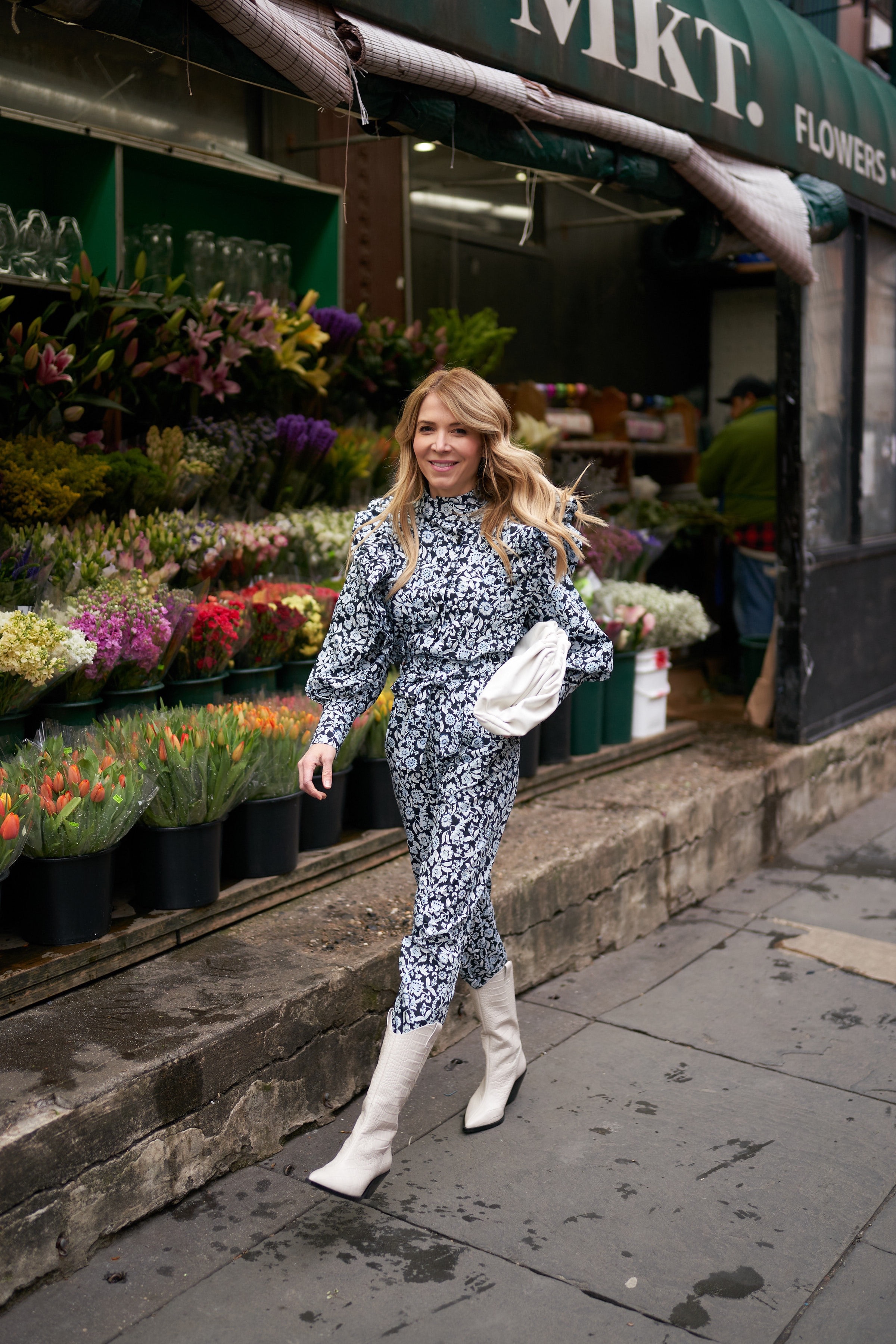 Happy spring!  Yesterday, March 19th, was the first day of spring and I for one am excited!  It is time to bring out the pretty pastels, the florals, and the sunshine.  We need it right now more than ever!  How are you getting through these scary times?  Here are the things big and small that are helping me get through each day:
Keeping fresh flowers in the apartment
I always love to have fresh flowers in the house, and now more than ever I am appreciating the joy and pleasure they bring every day.  Here in New York City, even though we should stay inside as much as possible, when you go out for groceries you can still pick up some roses or tulips to brighten up your home.  I have always wanted to take a floral arranging class, and one of the things I want to try to do with some of this down time is watch some online tutorials!
Spring cleaning
I have been gradually organizing and tidying our apartment, trying to sort through things and get more organized.  You can't do it all at once, but each day I have been choosing a drawer or a corner to sort through and it has been giving me a small feeling of accomplishment and control every time I do just a little bit.  Everything is scary and out of control, so trying to focus on the things I CAN control.  Plus we are scheduled to be moving on March 29-30 and I want to be organized for that!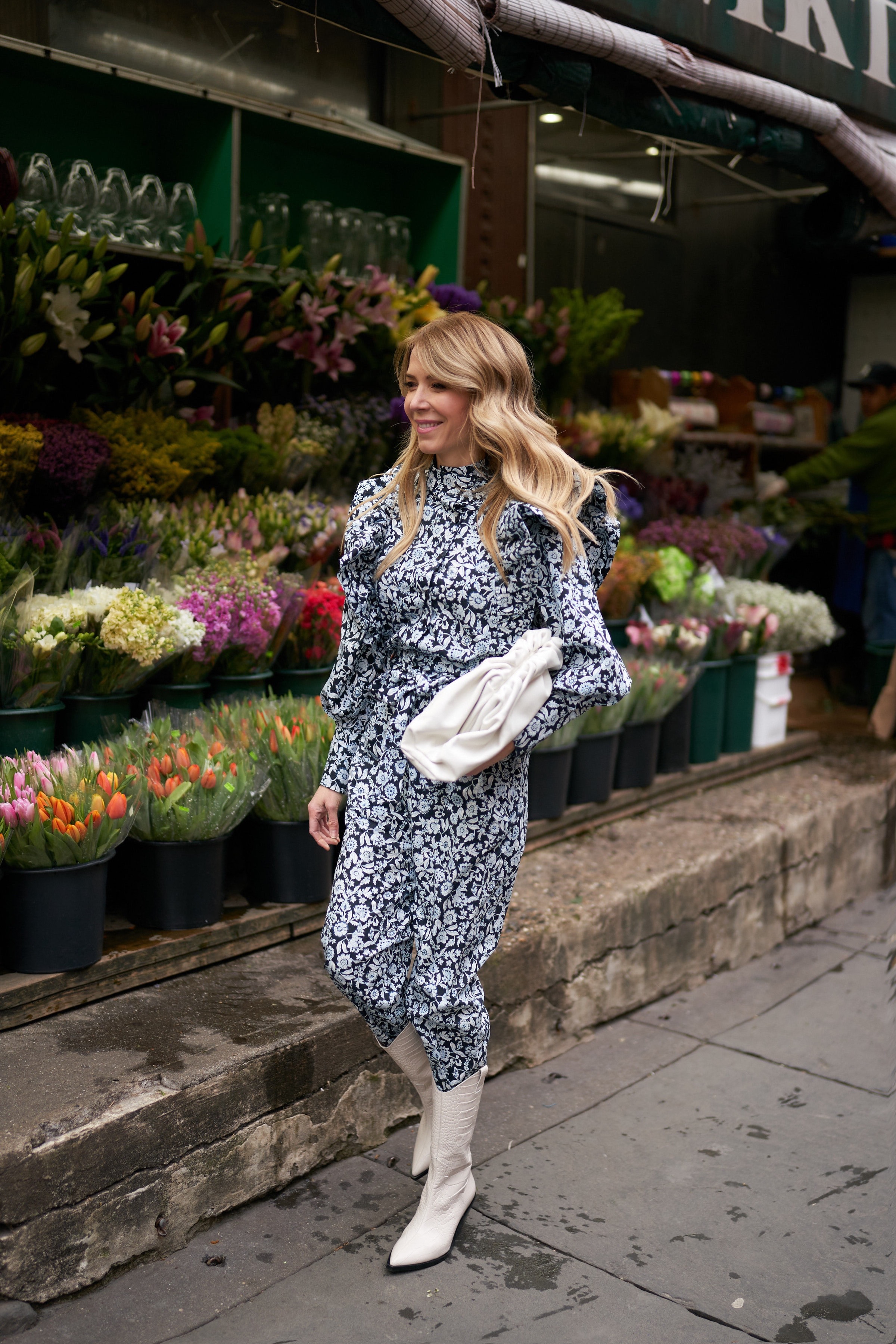 Trying my best to eat healthfully
Well, this one has been hit or miss.  The good things I do:
-I start my day by peeling an orange and having it with my morning coffee.
-I also have been making my usual green smoothie most days (half a container of spinach + small container of low calorie Dannon light and fit greek yogurt, and 1/3 frozen banana (add ice cubes and water).
-I try to eat a baggie of cut up veggies every day – every few days I cut up a red pepper, a cucumber, and grab some baby carrots and make 3-4 "to-go" baggies filled with veggies.  I reach for these when I have the munchies or eat one every day with my lunch, to get that extra bit of vitamins and nutrients.
-I have been afraid to order salads as much so I have been making them more at home, chopping up veggies, adding feta cheese and making my own dressing out of olive oil, vinegar or lemon and salt and pepper.
The BAD side of being in this self imposed quarantine is I have stocked up on comfort food like chocolate, cakes, and cookies.  Last night I was watching the Marvelous Mrs. Maisel and I had some of my daughter's leftover birthday cake AND some oreos.  I have to get the sweets out of the house haha! But every day it helps to do your best and at least add in the veggies and fruits to help build your immunity.
Not reading too much news
I have really paid attention the last few days and I have noticed that EVERY TIME I open the news app and I read, my heart starts racing and I get anxiety.  I literally have never been a news junkie before, and I have never had this problem before!  But it is now a very real source of anxiety for me.  It is scary what is happening out there, and we want to know everything, BUT I am trying to limit my reading of the news to 30 minutes twice a day.  If I start getting sucked in, I don't accomplish anything and I just feel so sad and overwhelmed.  We have to try to stay positive in our own personal world and that means not allowing ourselves to get bogged down and depressed.
Writing in my "5 Minute Journal" every morning and night
I recently bought the 5 Minute Journal at the suggestion of an online fitness coach I follow.  I am going to do a more detailed blog on it, but basically it makes a huge difference to your mindset, if, over time you are pretty consistent with it.  You spend 5 minutes in the morning filling in what you are grateful for, what you hope to accomplish that day, and then 5 minutes at night writing about how your day went, what went well, etc.  Plus it has a wonderful, inspiring quote at the top of every day's page.  It is really surprisingly magical because it forces you to turn your thoughts from doom and gloom to the good things in your life, and in your days.  I am normally skeptical of this kind of thing but trust me, this journaling thing does work.
What are you doing to help get you through this difficult time?
xxxxxx
Laura
Photos by Mike Kobal