Dress: La Vie Rebecca Taylor | Bag: Cult Gaia | Shoes: Tibi (the whole outfit is on sale today on Shopbop using code EVENT18!)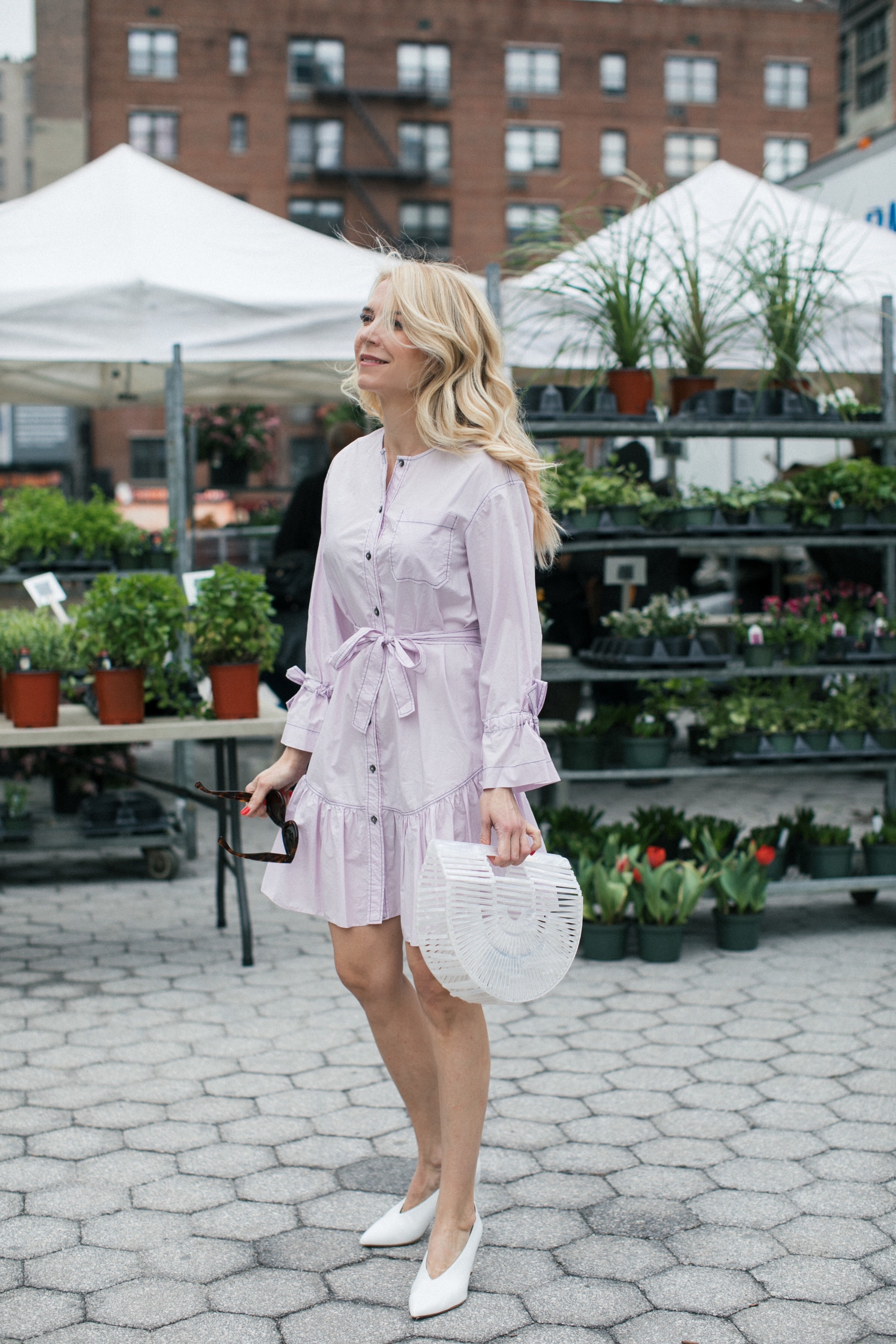 We shot these photos at the Union Square farmers market here in NYC.  Whether you are local to New York or you are visiting, it is a great place to get fresh fruits and vegetables, cheese, bread and flowers.  It is open Monday, Wednesday, Friday and Saturday every week!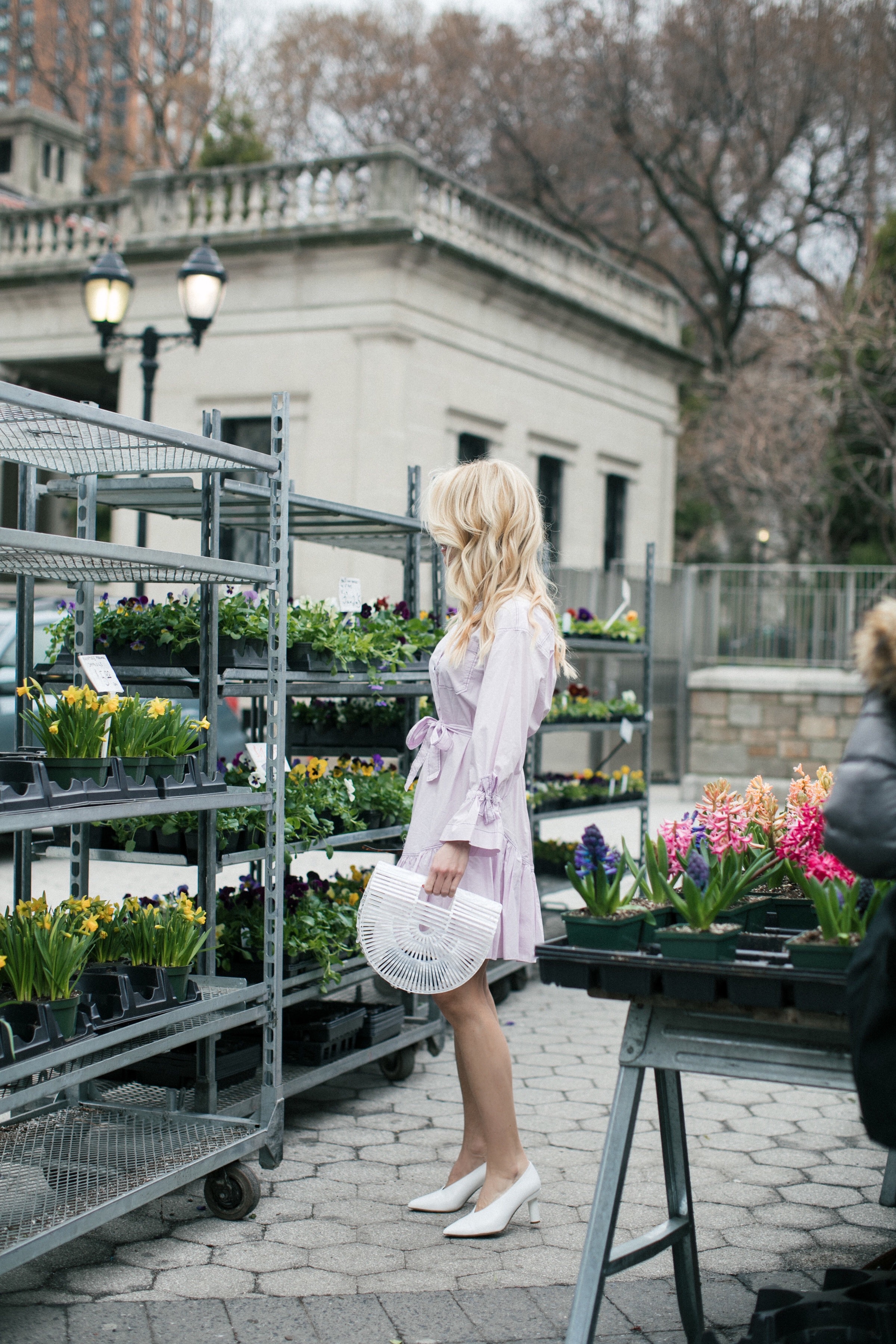 Living in New York City I really try to buy most of my groceries, other than fruits and veggies, online.  We mostly order from Fresh Direct.  We live very close to the Whole Foods Market in Tribeca so every few days I will pop in there to restock our fresh fruits and veggies.  If I am going to be cooking dinner, I will go the same day and buy from their fish counter or their meat selection.  I like shopping for meat, fruits and vegetables at Whole Foods because you can always buy organic.  You can get organic veggies, fruits and meat on Fresh Direct too but you never know the quality.  I like to be able to see the fruits and veggies before I buy them to see how ripe they are etc!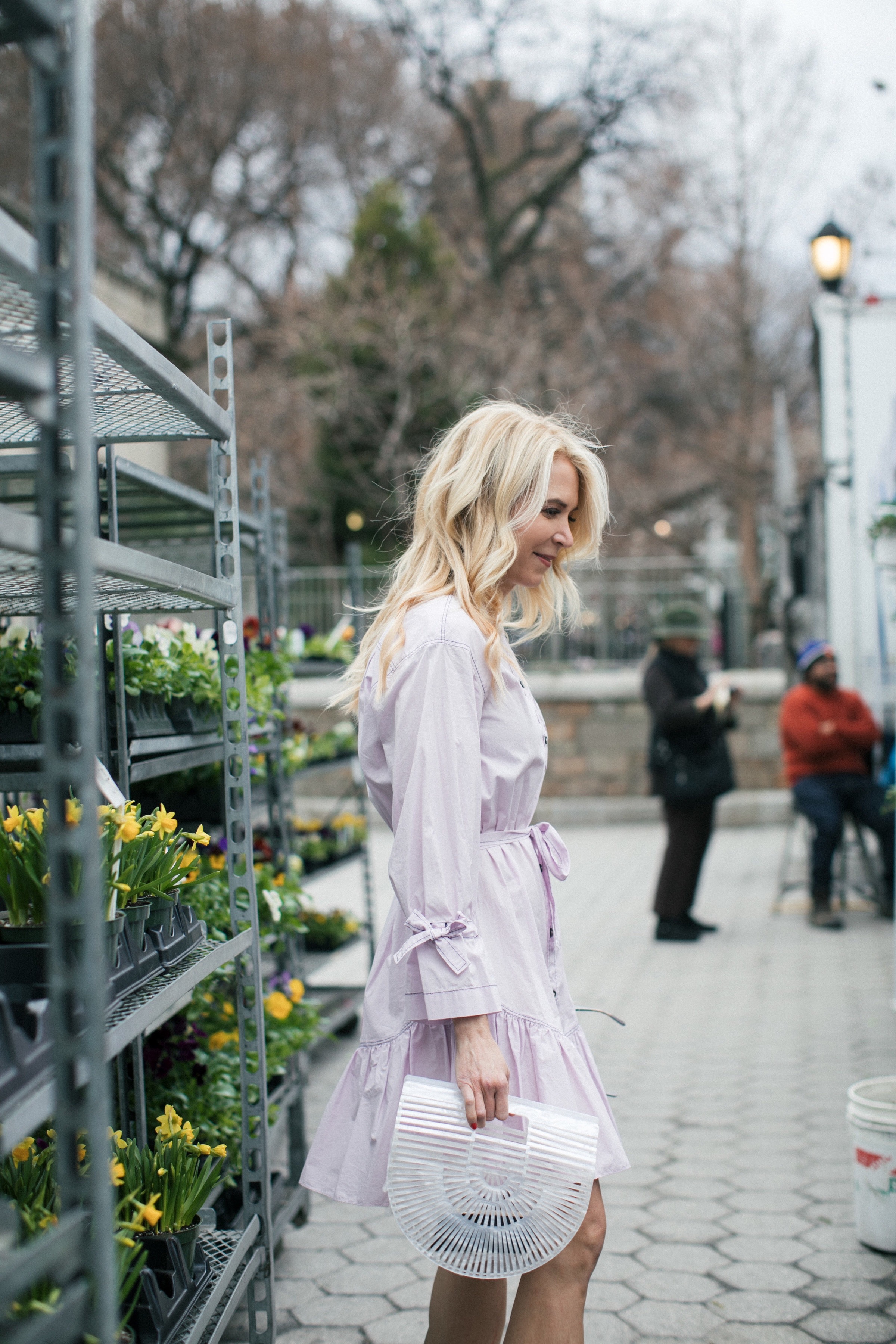 Every so often I will go to a Farmers Market and get even fresher vegetables and a loaf of bread, and some flowers.  It is nice to have all the options!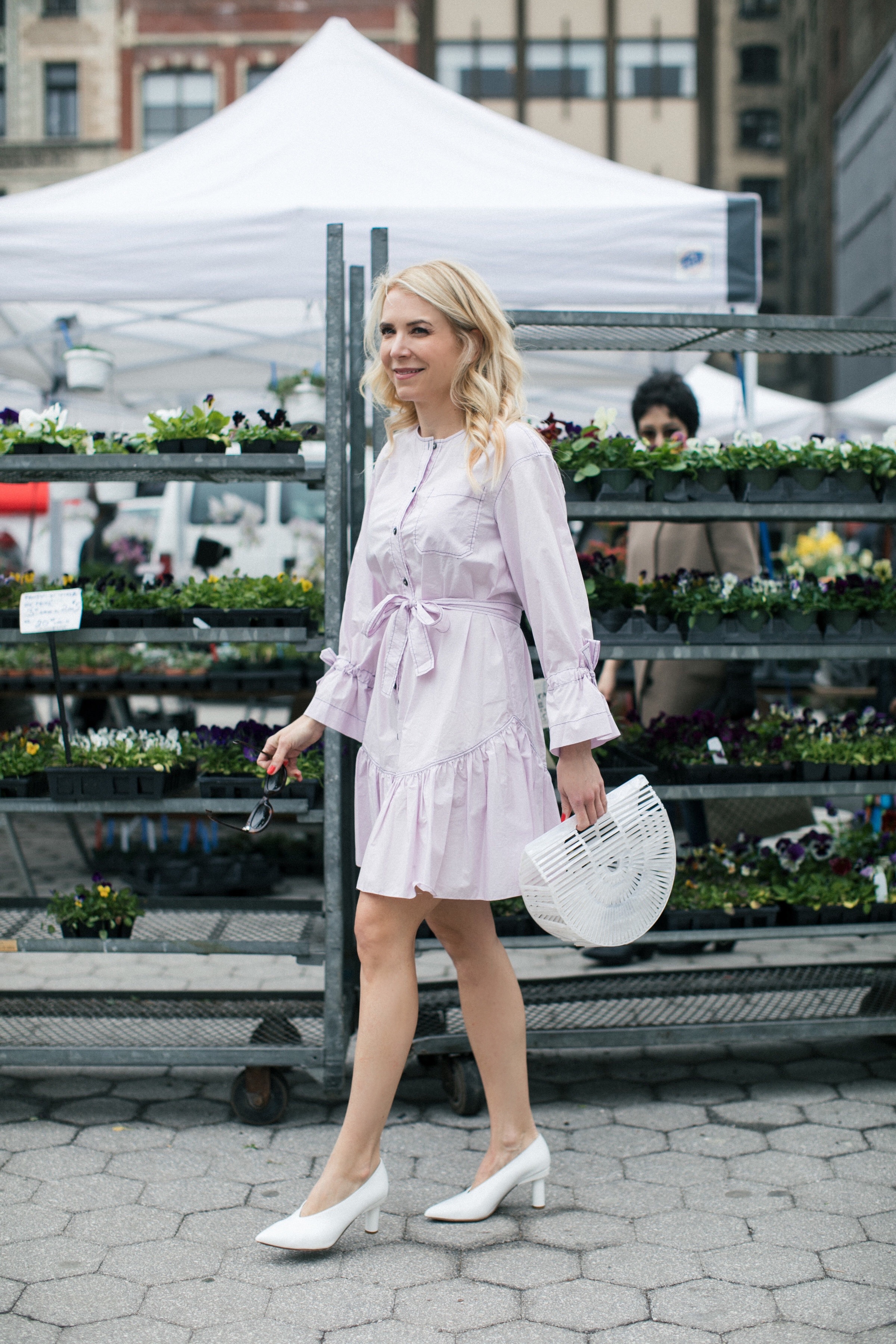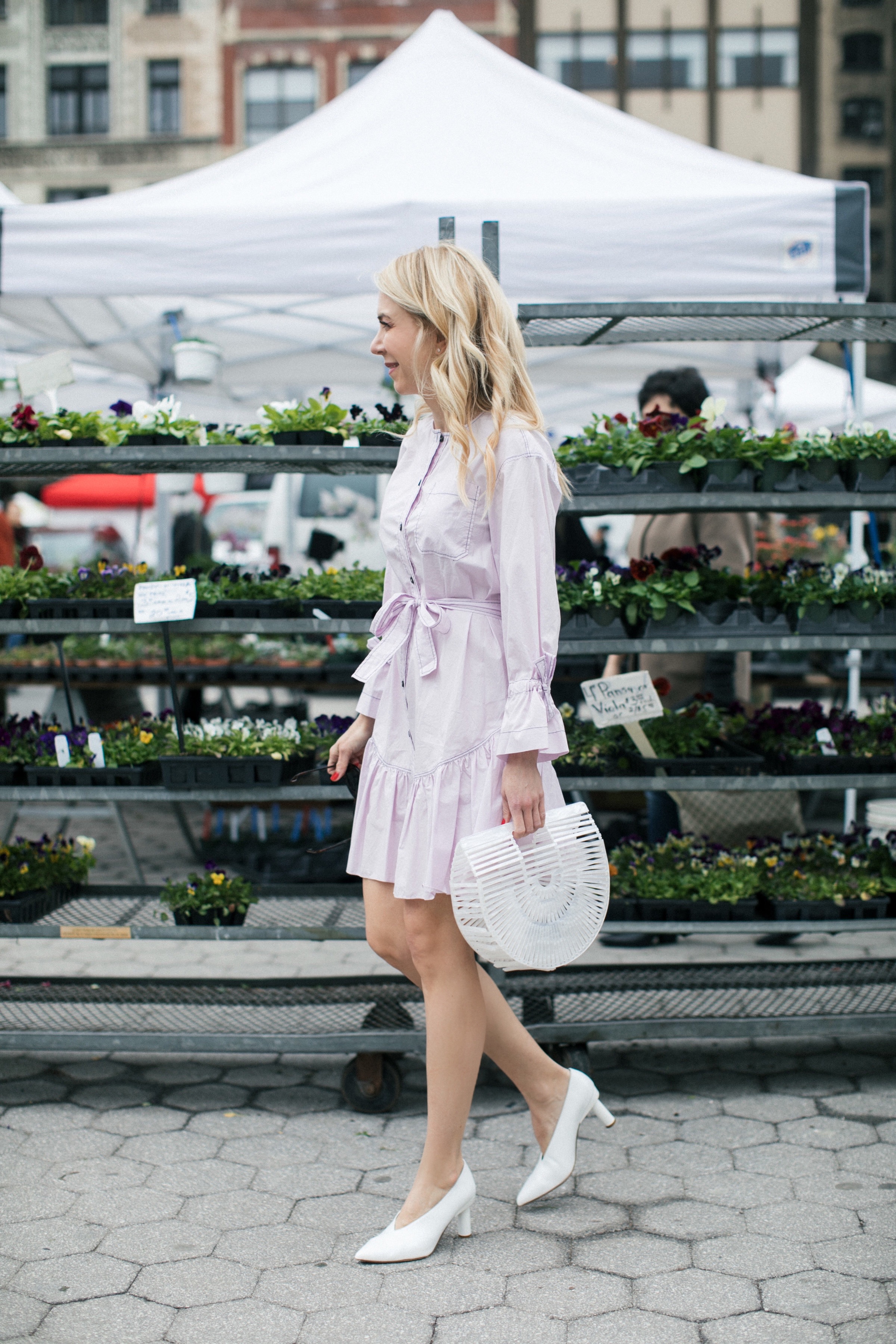 Carrying lots of grocery bags home is such a pain in the city, so I am always so grateful we can order our heavier groceries online. We don't order too much at a time though, because our kitchen is pretty small and we don't have room for food in bulk!  I used to hate apartment living and not having so much storage, but now I kind of like it.  It forces you not to accumulate too much clutter.  You literally just don't have room.  I am constantly tossing things or giving them away.  If we had a huge house with lots of closet space, I guarantee I would just throw everything into the closets and shut the door and probably never do clear outs, or at least not as frequently!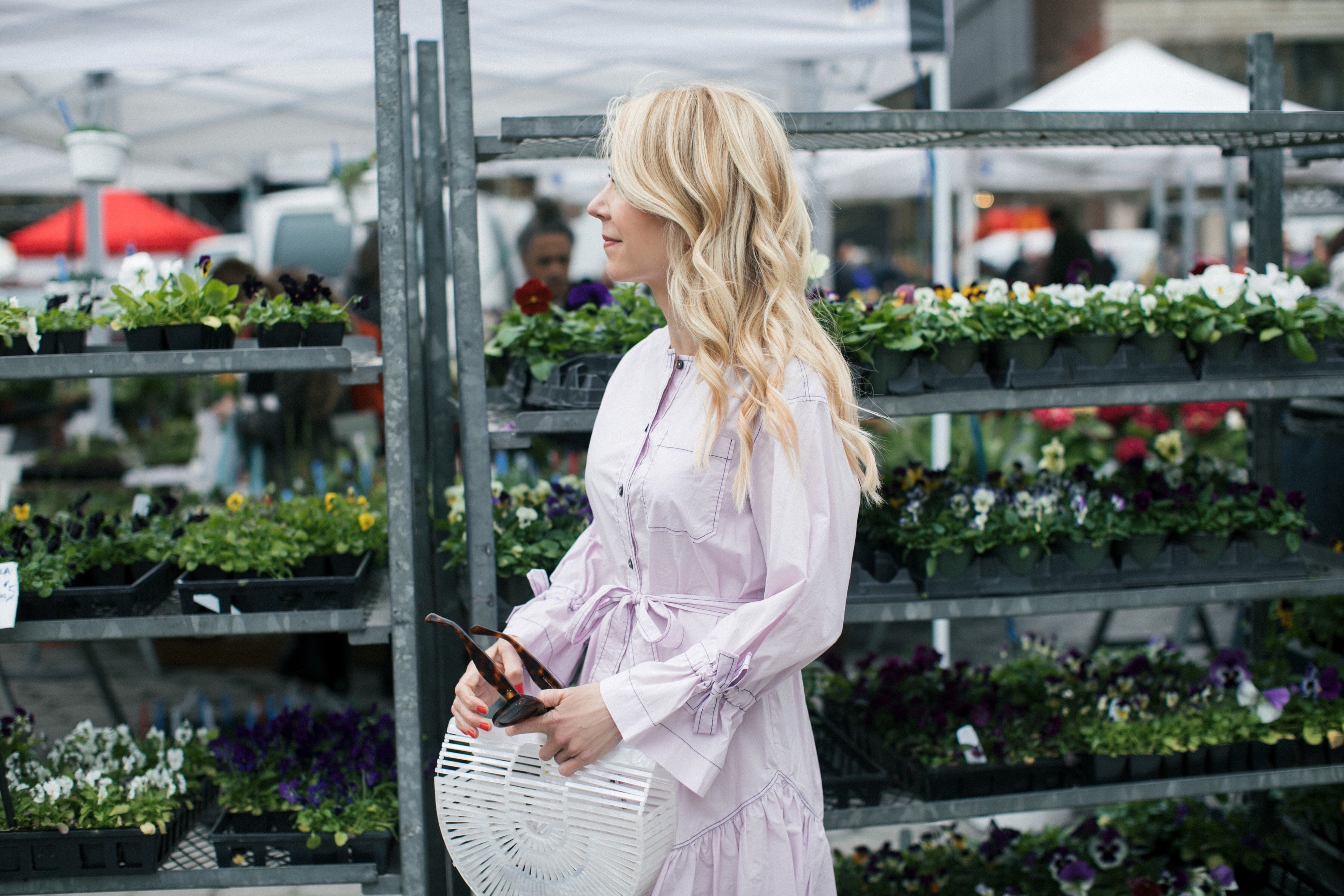 Anyway this entire outfit I bought on the Shopbop site.  Today is the last day of their big sale – everything marked EVENT18 on their site is either 20% or 25% off depending on how much you spend!  You can get some amazing deals on brands that rarely go on sale like Rebecca Taylor, Cult Gaia, Tibi, Loveshackfancy, etc.  I love the Shopbop sales and always try to buy the pricier brands in them because you get even new season pieces at a discount!  All the sizes go quickly though so you have to act fast!  Happy shopping!
Laura
xxxxx