Coat: Burberry sold out (similar here and here) | Bag: Chloé | Boots: See by Chloé | Skirt: MiH (similar here) | Sweater: Ganni | Sunglasses: Celine
Getting dressed on the weekend is actually tricky, at least it is for me!  You have to be comfortable.  But you also want to look pulled together.  I like to get ready quickly and have a few go-to options that I know will work together.  And we all know and have been told that the key is to invest in some good basics that be mixed and matched with different outfits. But to elevate these basics and actually look chic and stylish in jeans, a sweater, coat and sneakers ?  Well that takes just a little bit more advanced finagling and strategy.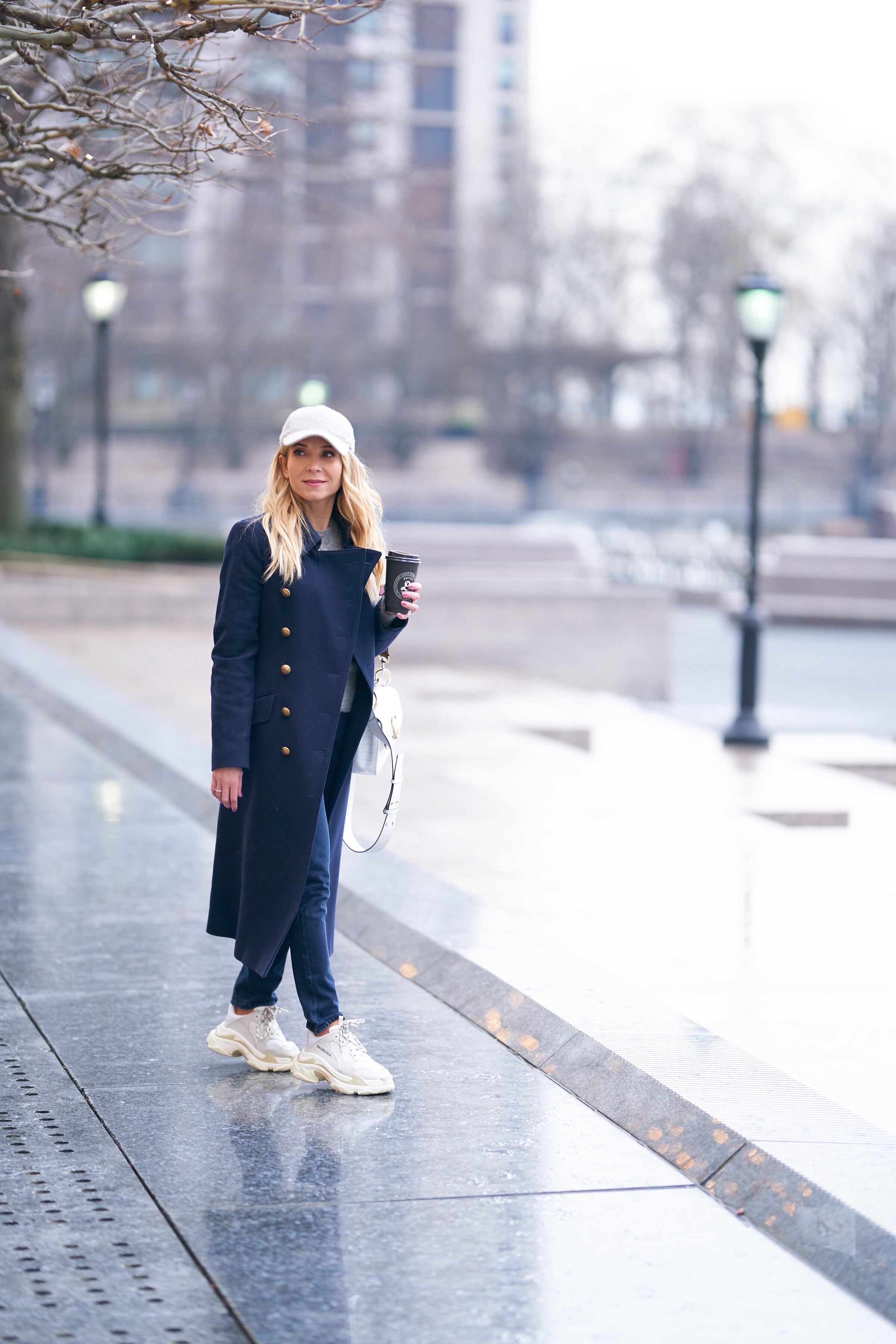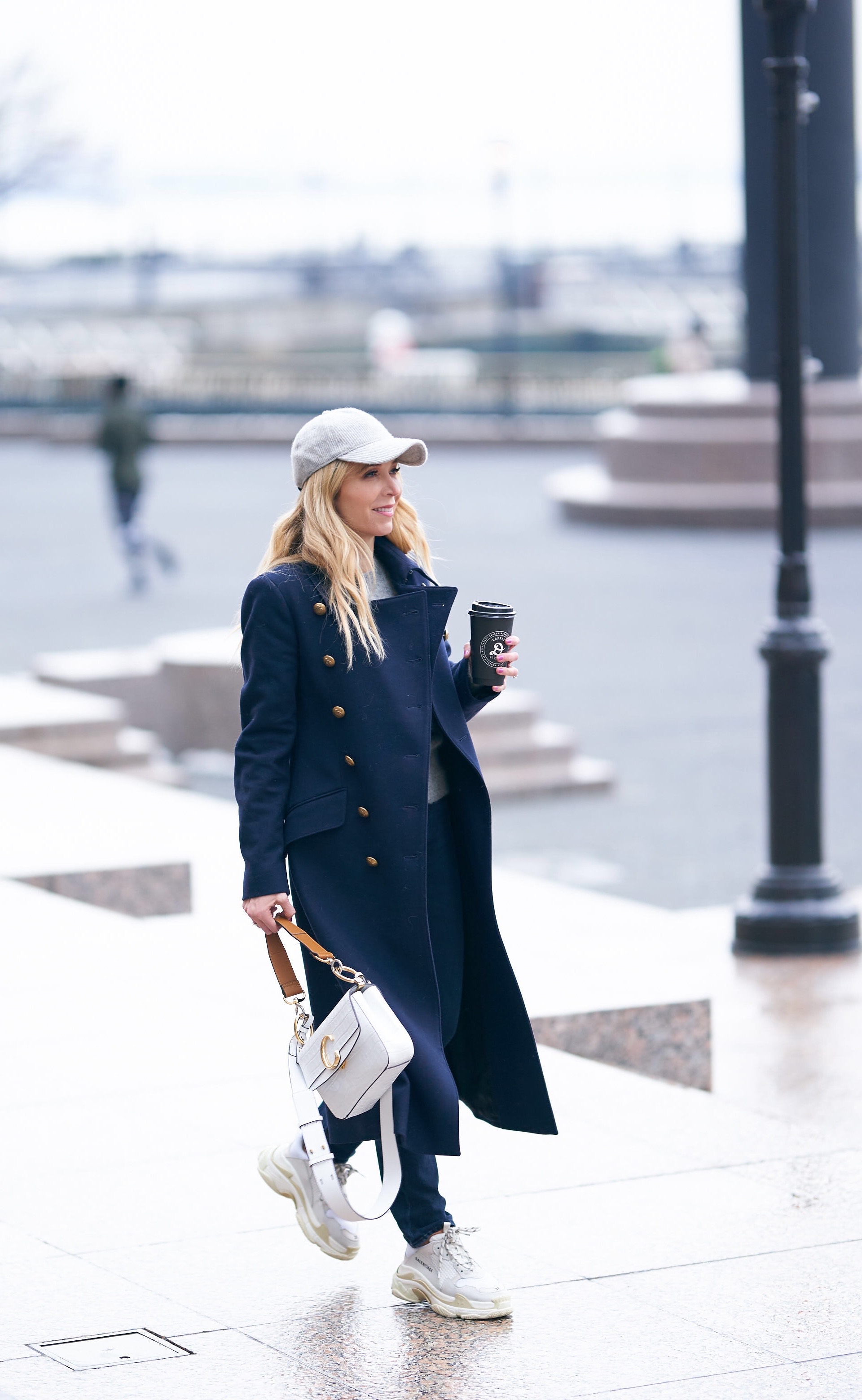 Let's start with the coat.  First of all, it is so tempting to just go for a black parka that will work with everything.  But actually a black parka really does NOT work with everything.  While it is warm, and basic, most of the time they do not look too stylish or chic, especially if they are thrown over, say, a light pink sweater and jeans.   And all they do in my mind is to cover up the cute outfit underneath, not enhance it.  Not to mention that 90% of the people on the streets are wearing them.  A better choice in my mind, if you are only going to choose one basic coat in a dark color, is a navy blue military coat.  They are warm and the lines are more polished and pulled together.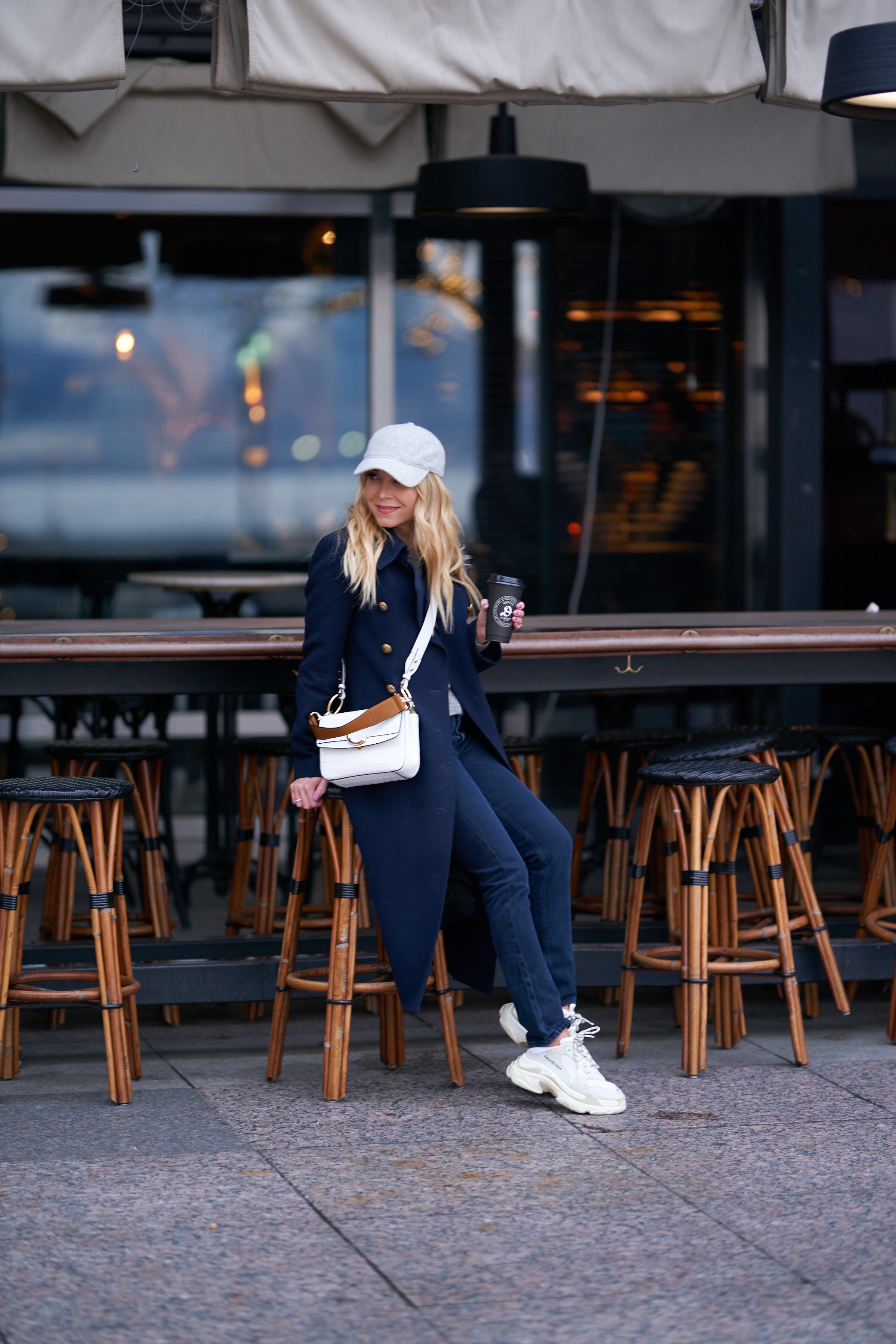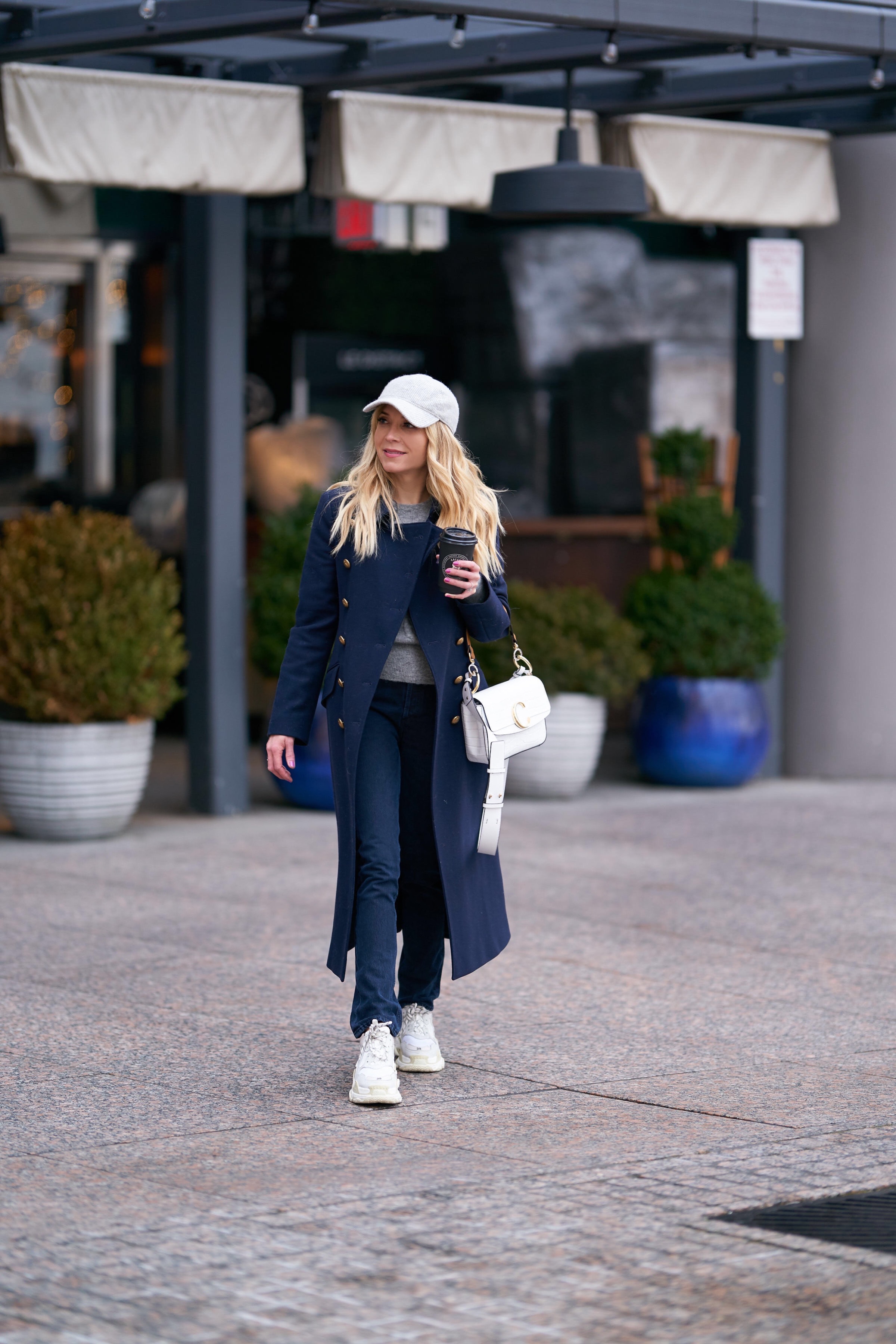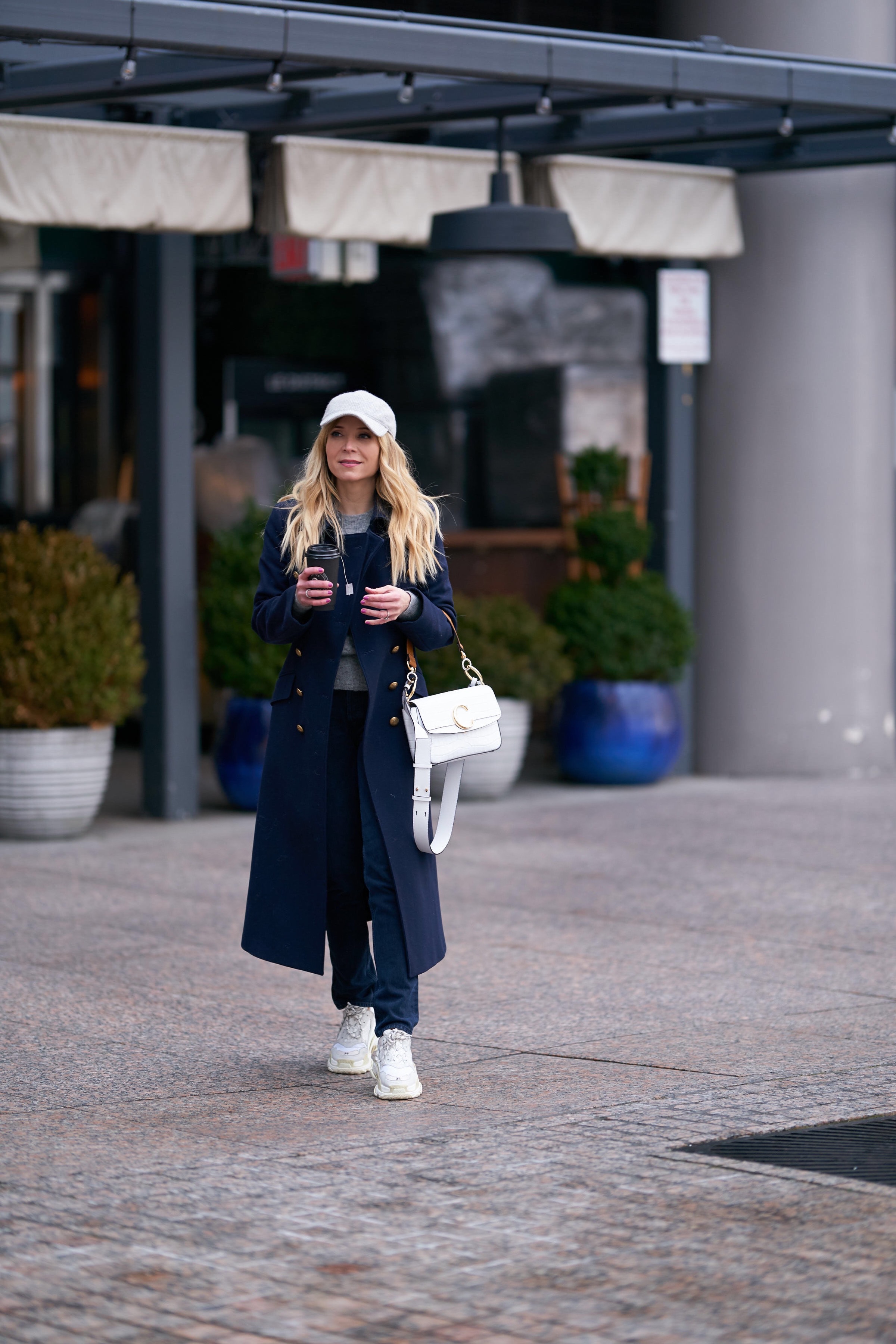 Next, let's discuss sweaters.  Every season I like to look for sweaters with some sort of outstanding detailing or feature, like the puffed sleeves and fun knit pattern on this one.  The sweater itself then, will go a long way to making your outfit chic.  It will look great standing on its own with any high waisted denim or denim skirt.  A plain sweater is always a great choice too, but only if the focal point of your outfit is going to be something else – like your skirt, a blazer, or some classic trousers.  You have to layer a plain sweater properly or make an extra effort to style it to make your outfit interesting.  A fun sweater, on the other hand, is the focal point of your look and requires less effort.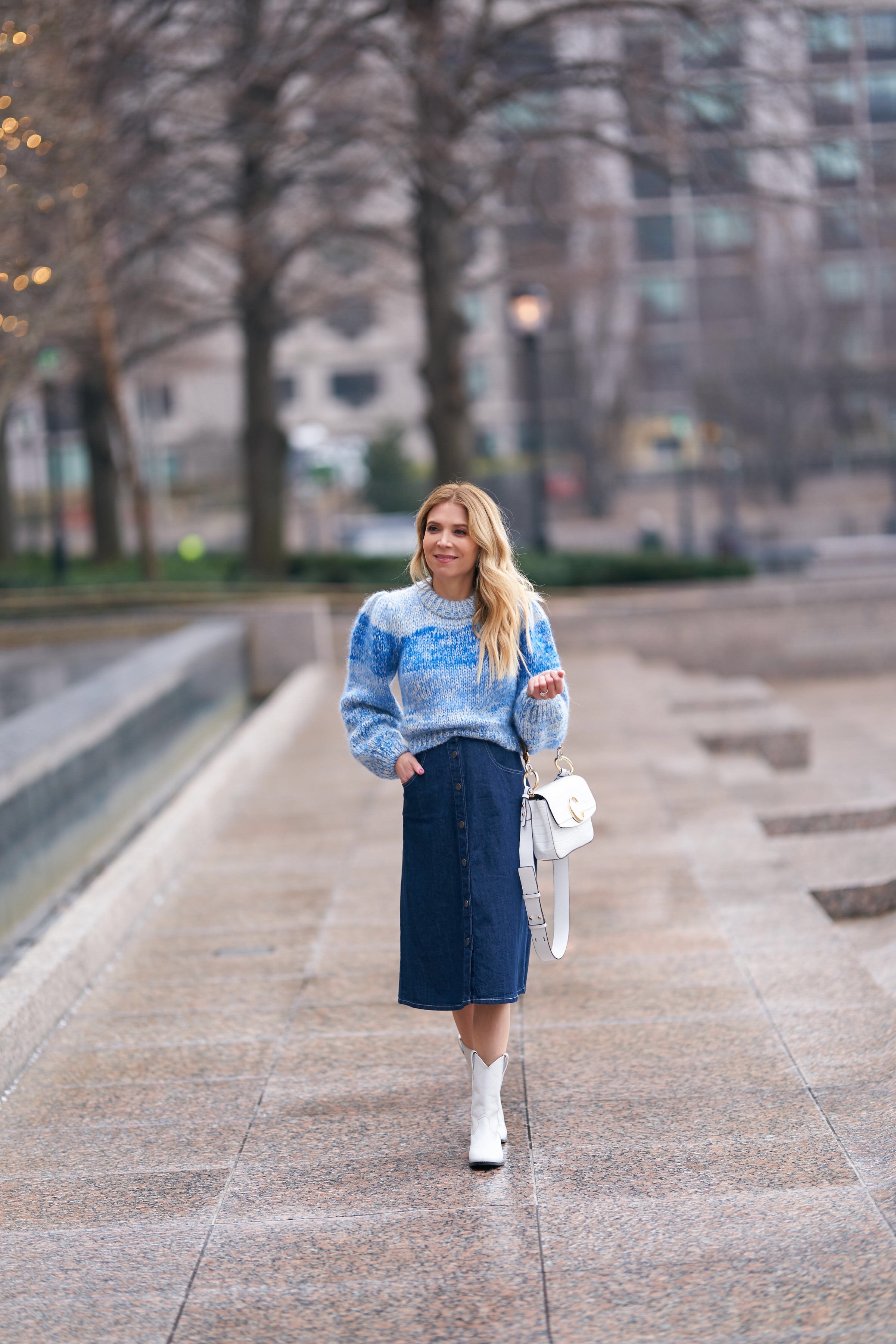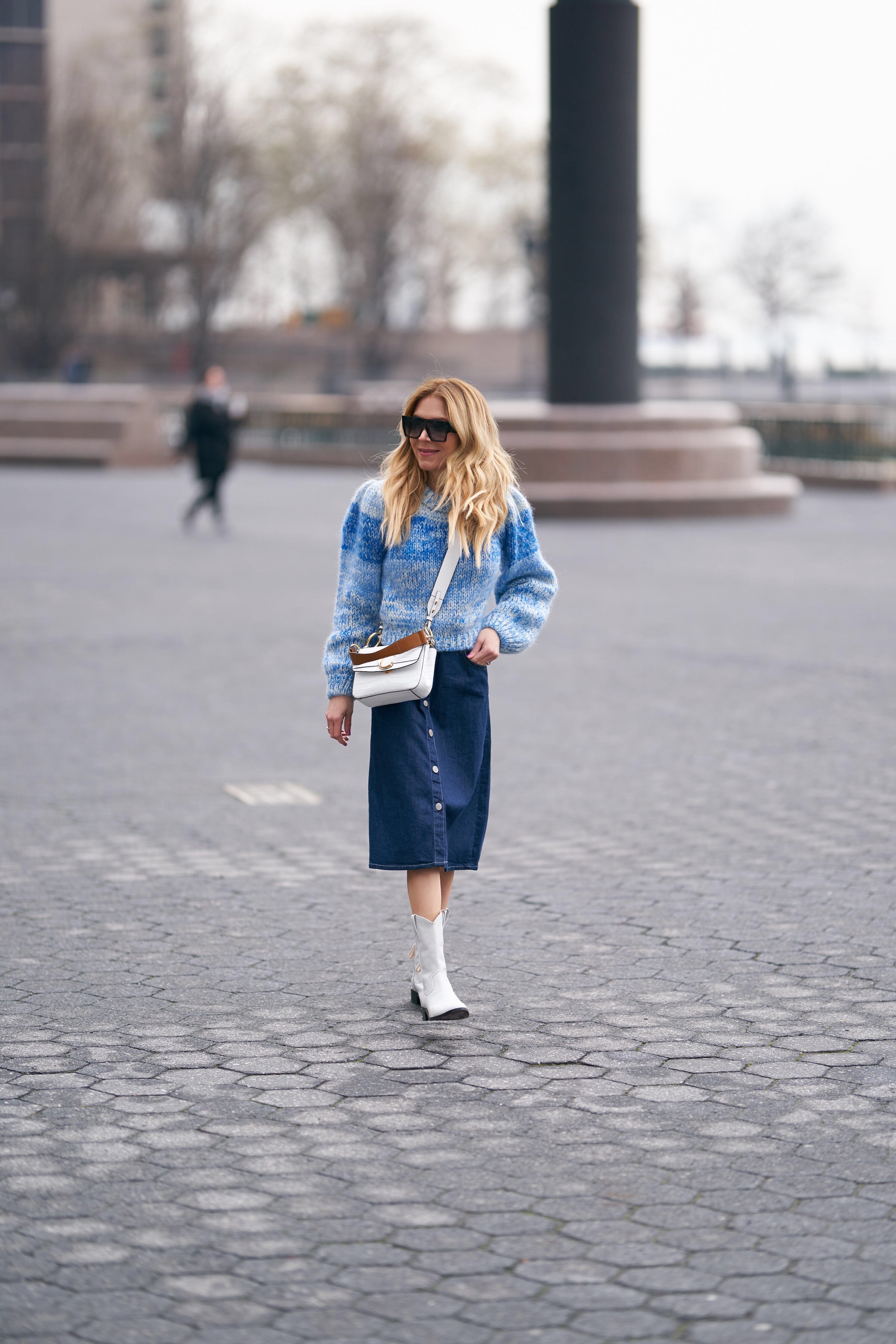 The third aspect but perhaps most critical is footwear.  It makes a huge difference.  Some big trendy chunky sneakers or fun boots can really elevate your look if you are wearing jeans and a sweater!  I really like the look of boots that go to mid-calf or just under the knee right now.  I am pretty convinced that over-the-knee boots are "over" for the most part. From now on the silhouette will be knee high or mid-calf boots.  (Although a good pair of over-the-knee boots can definitely keep you warmer on very cold days!)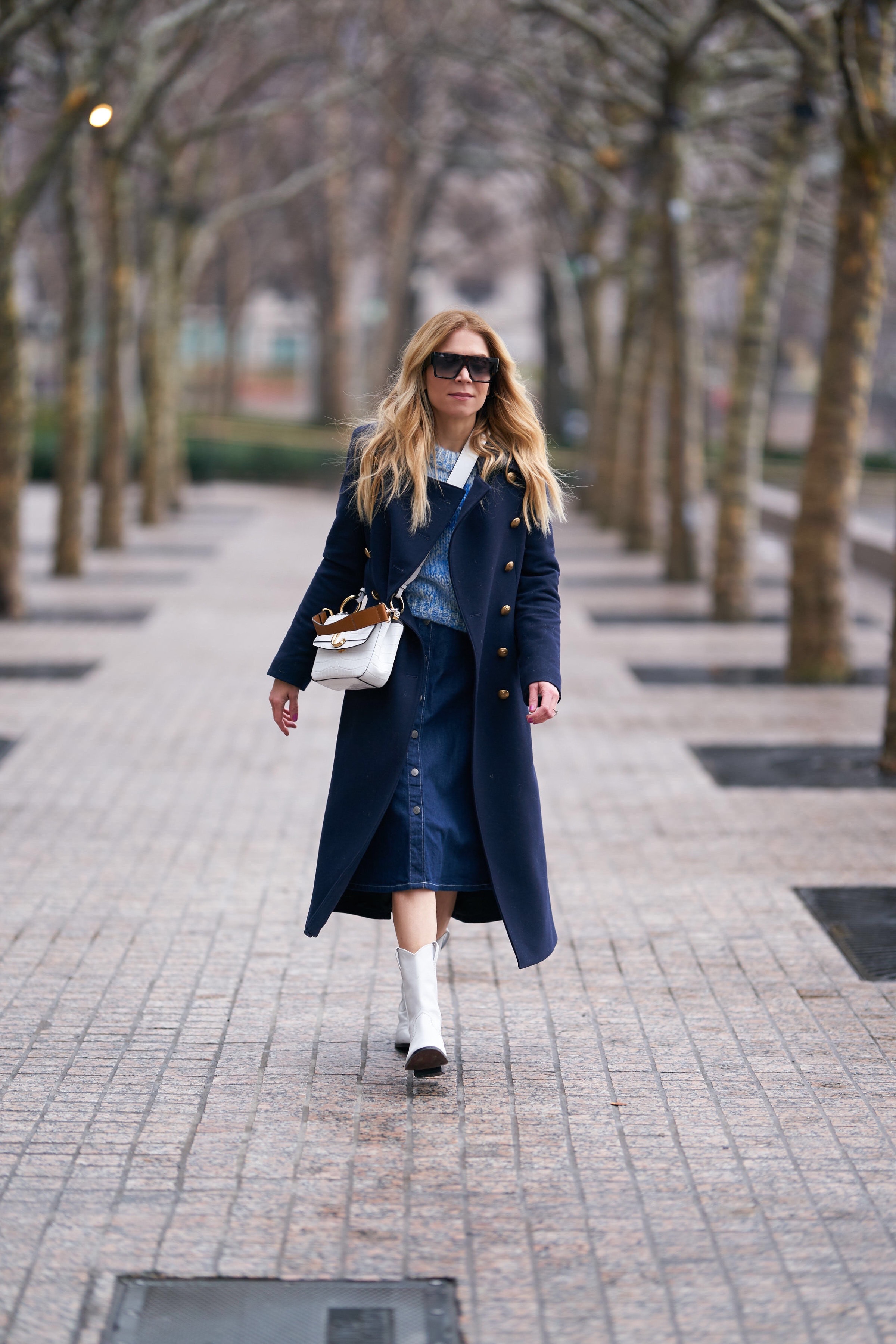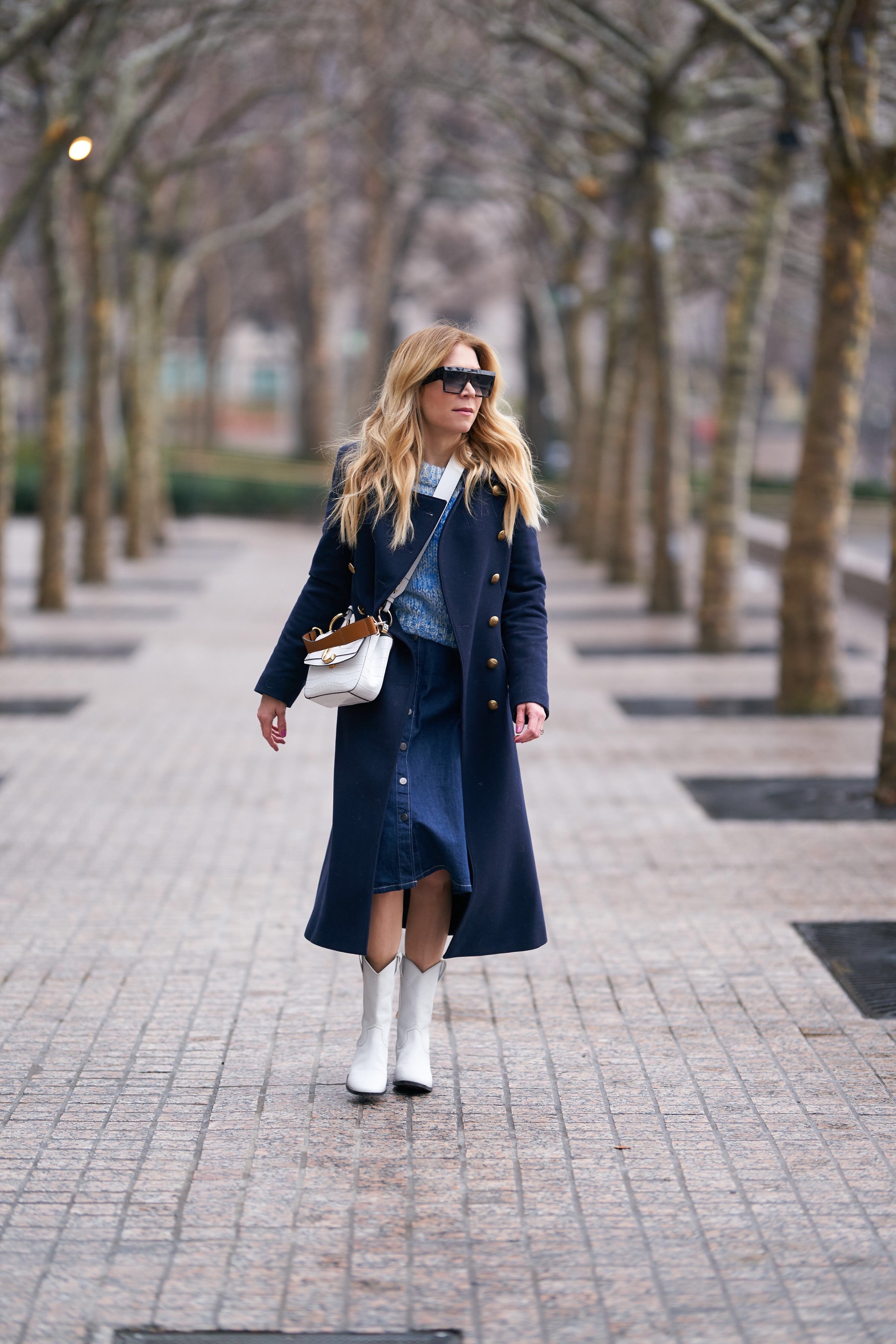 Finally, hats and sunglasses.  Go on Pinterest and look at hats.  Do you love the look of a baseball cap or a baker boy cap?  Do you love those big floppy hats or fedoras?  Experiment with your hat game.  It will absolutely transform you to wear a hat or a cap.  Lately I have been wearing them a lot more for my blog and in real life, and I am almost now feeling like my outfits are not complete unless I am wearing a cute hat.  It really surprises me.  It makes me think about the old days, when women didn't go out without hats.  It was a critical component of their dress.  And sunglasses also are transformational.  Again, go to Pinterest, or even start looking online on Shopbop or Net-a-Porter for ideas.  Fun sunglasses – a cat eye, big round ones, or a flat topped pair – can make your look go from basic and let's face it a little boring, to fun and cool.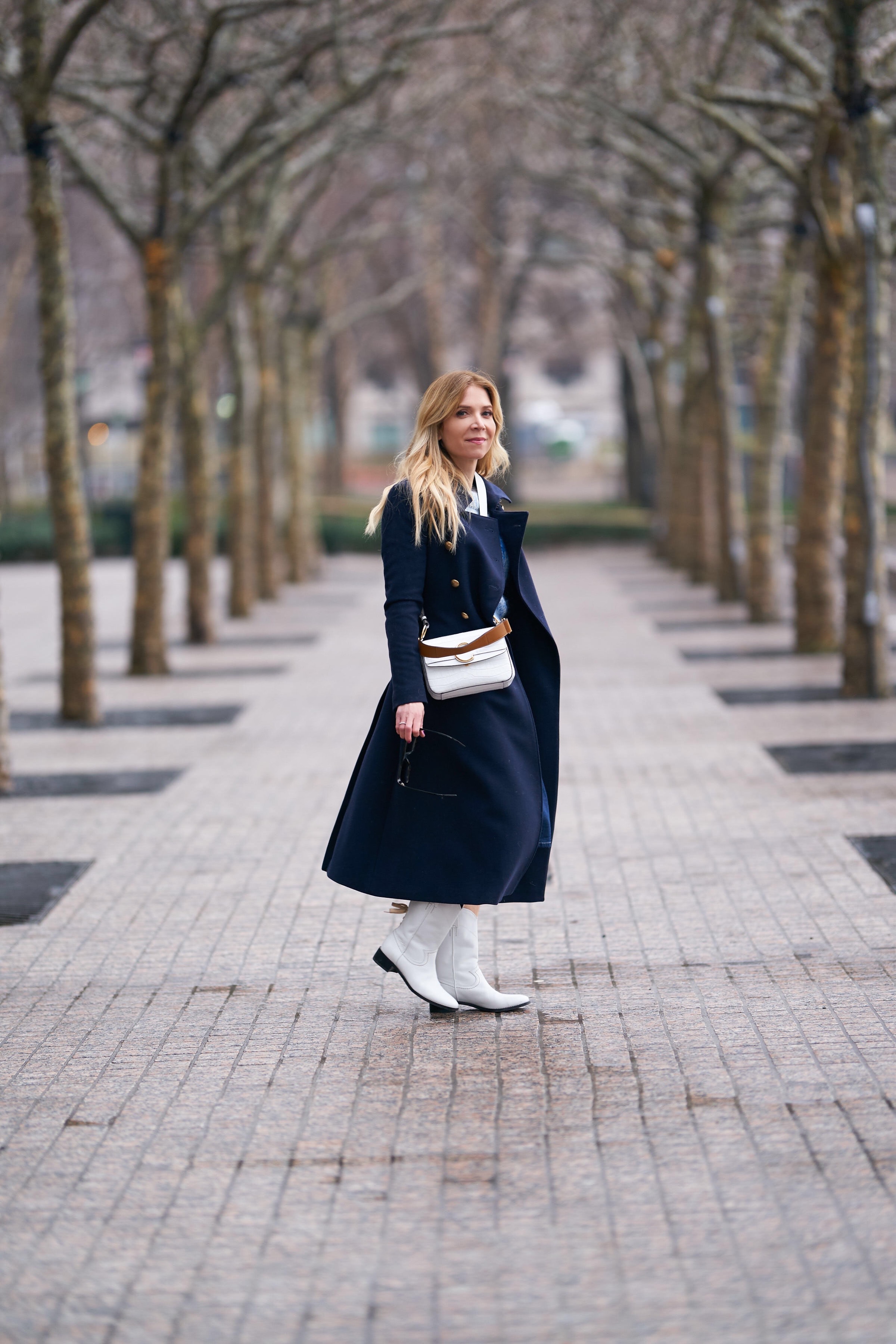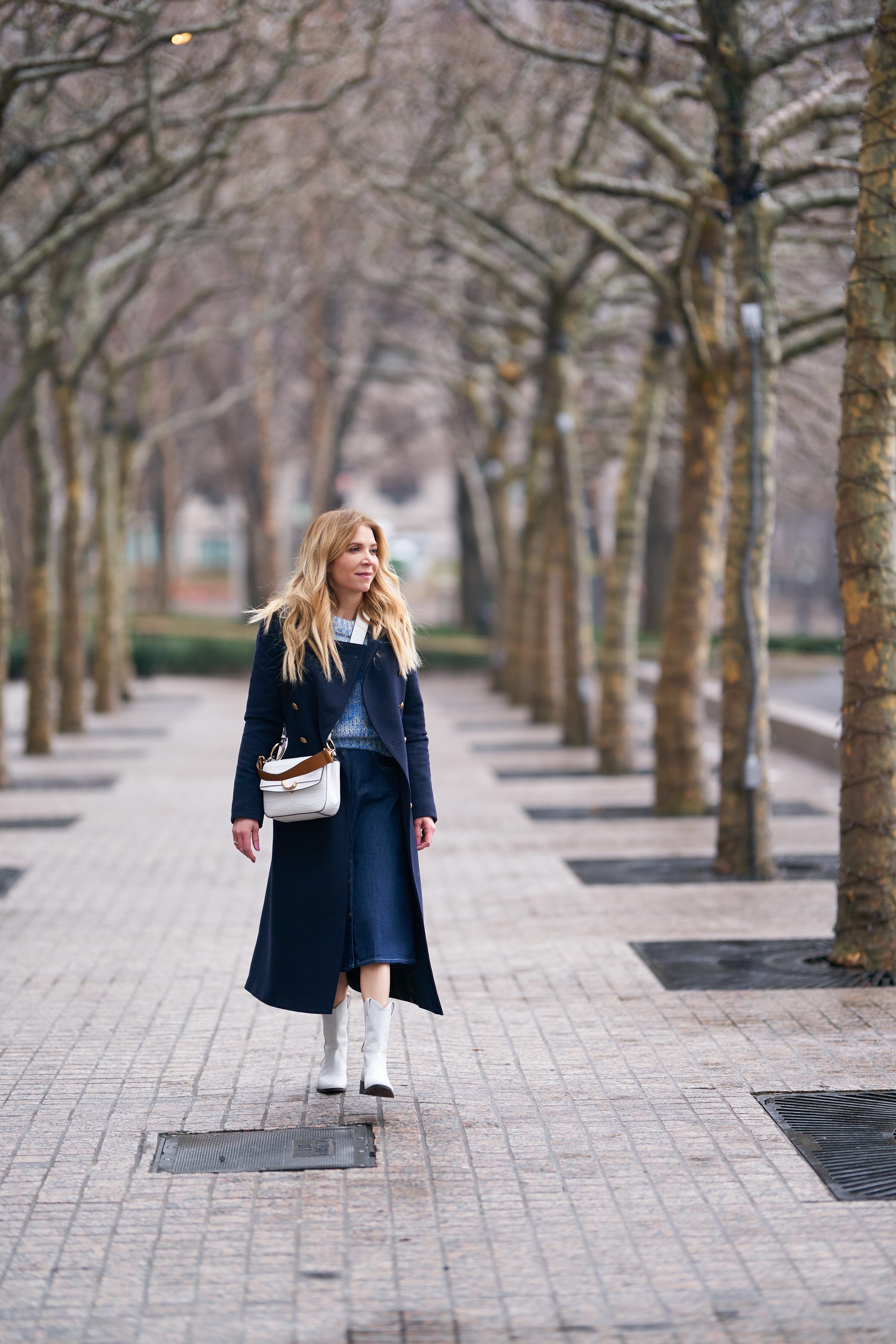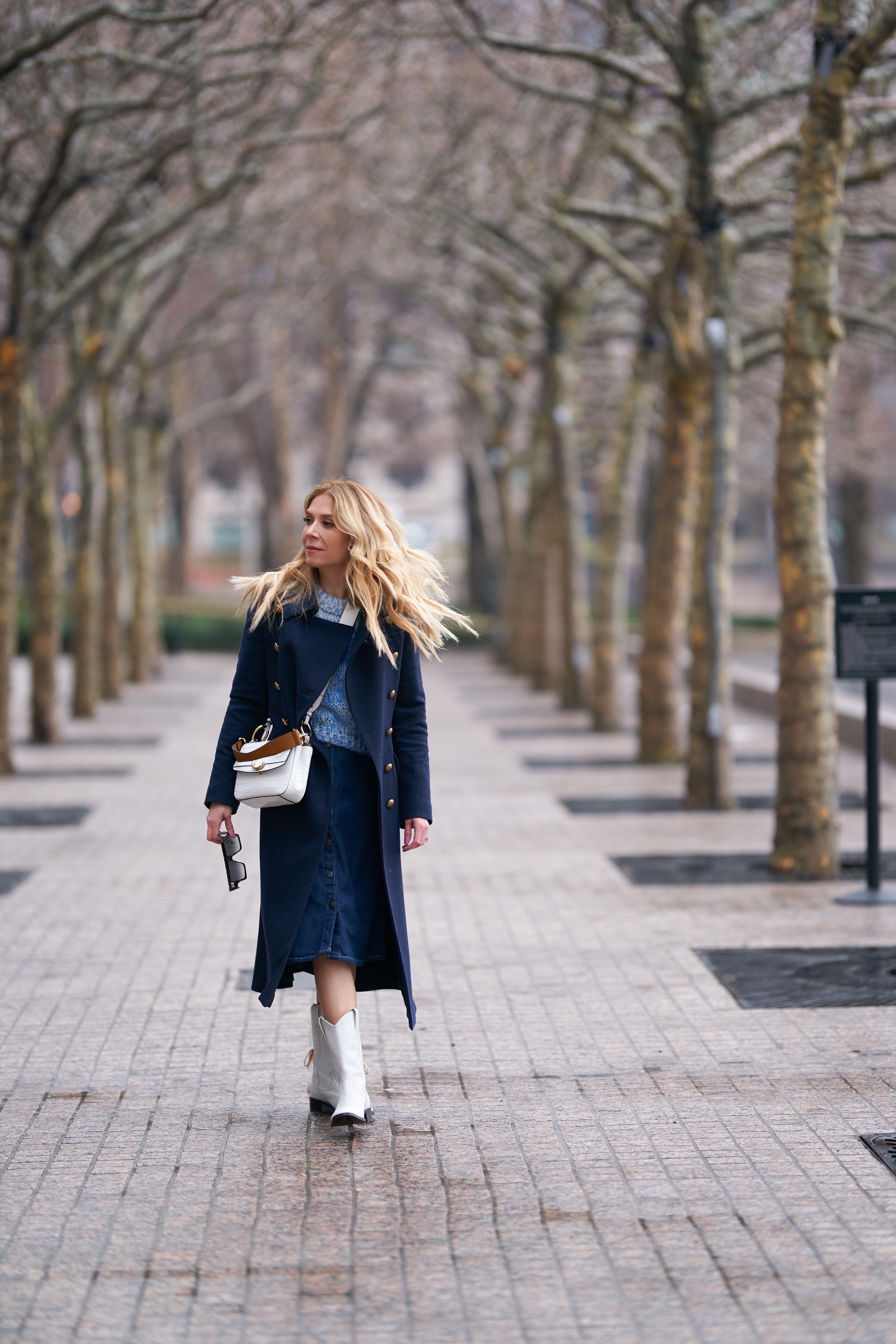 Okay, so those are my thoughts on how to make weekend outfits more exciting and to elevate your basics.  I hope you all are having a fantastic weekend!  And thank you for reading!
xxxxx
Laura
Photos by Mike Kobal