Dress: Alannah Hill | Boots: Kurt Geiger (old, similar here ) | Bag: Chloe | Sunglasses: Chloe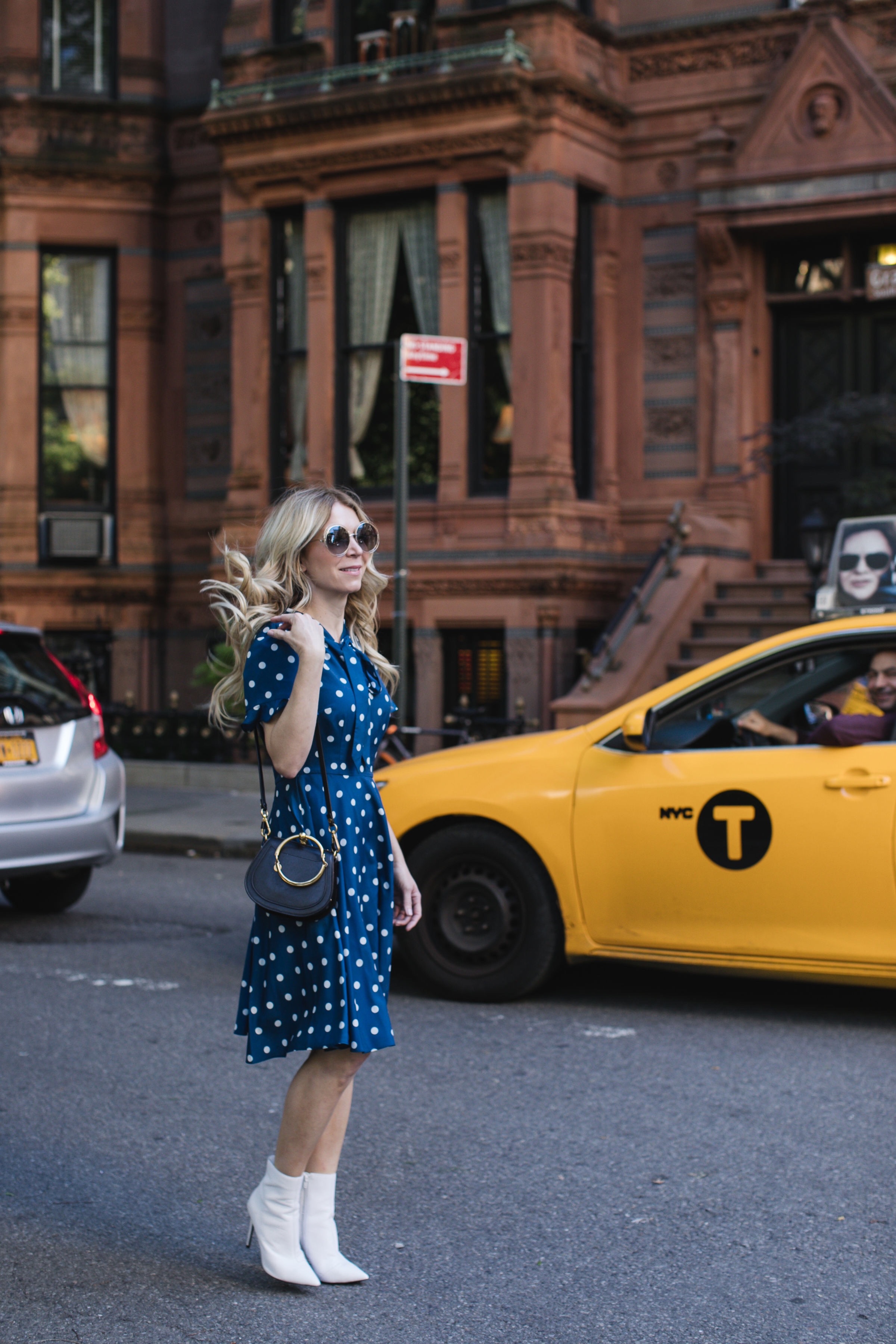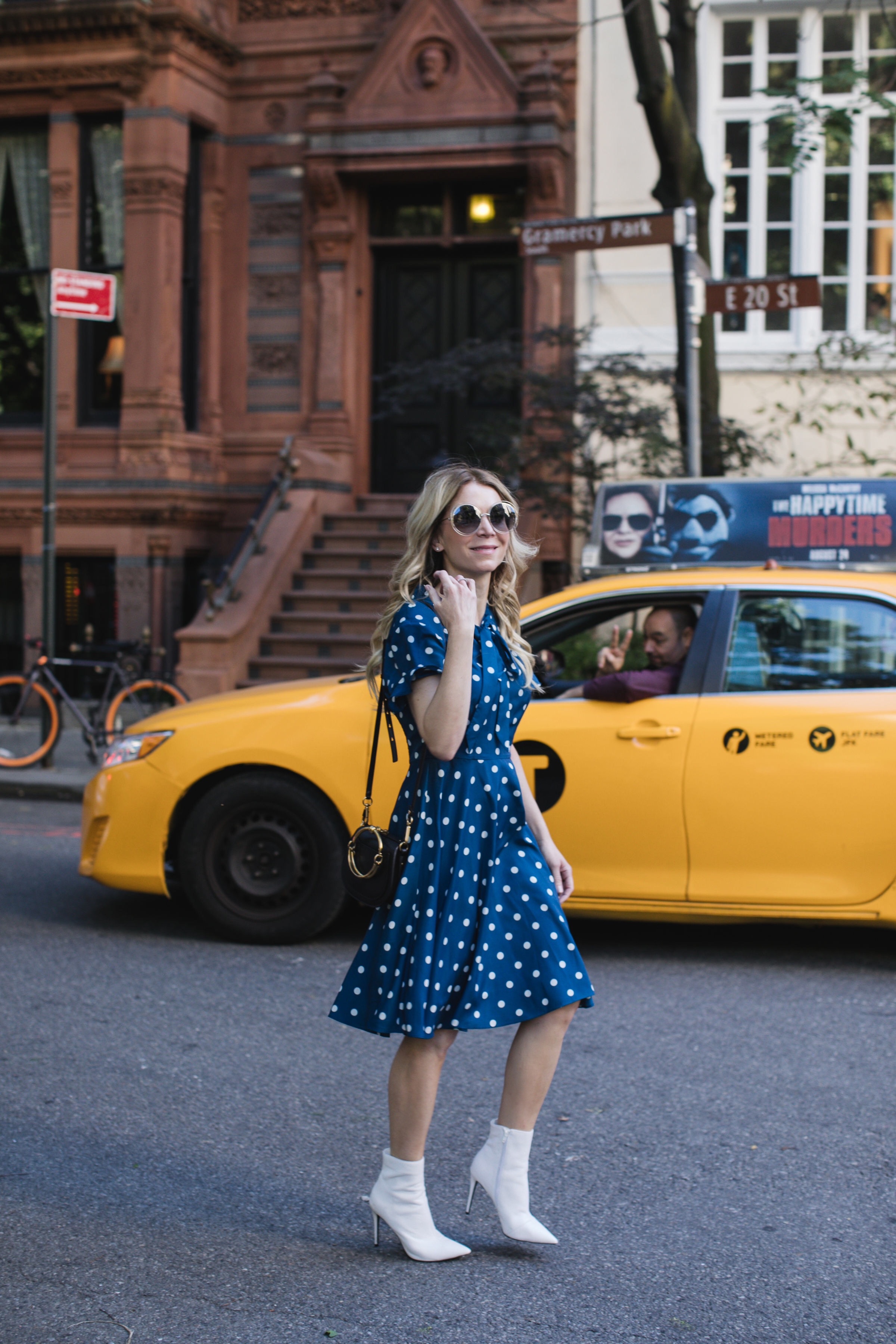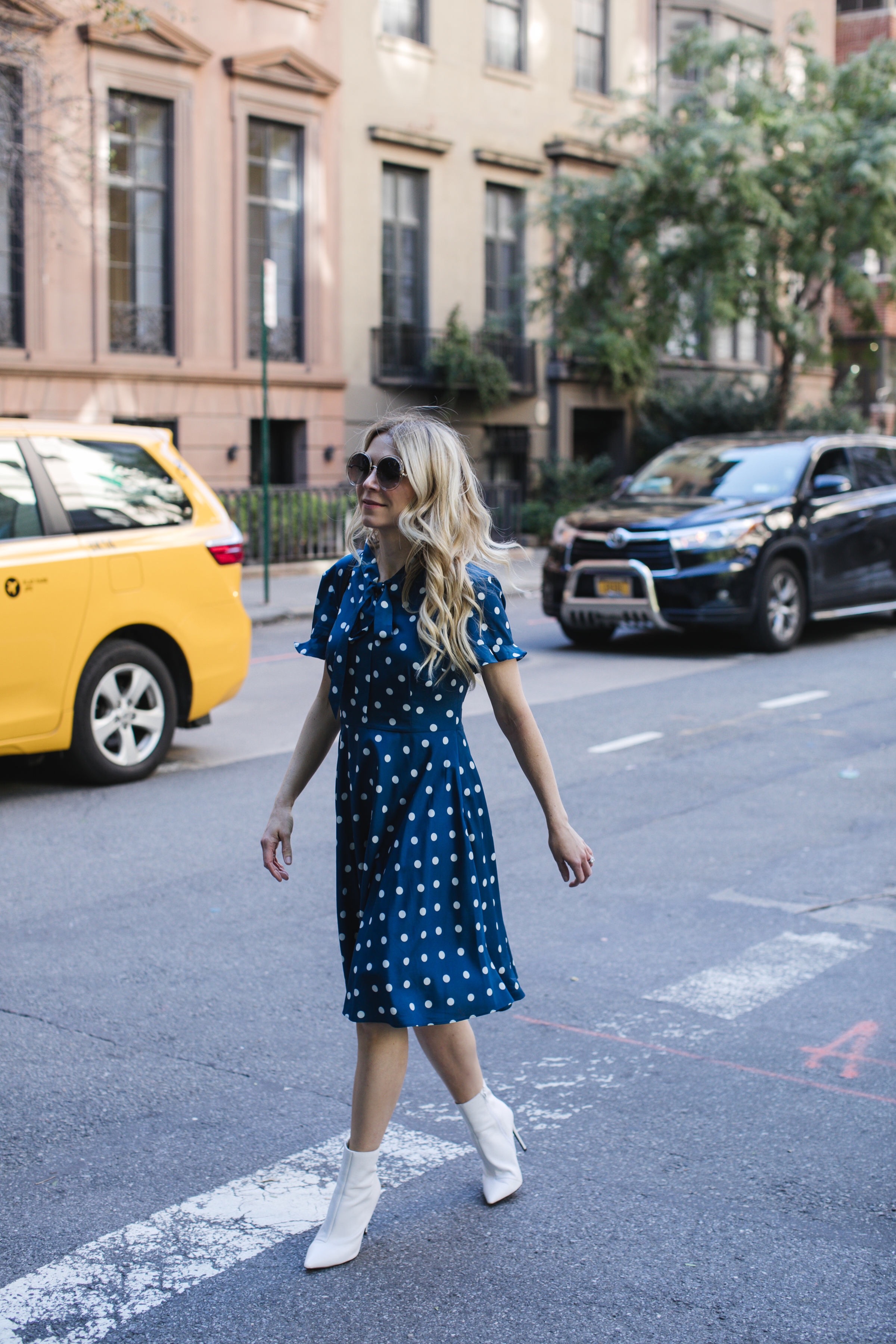 Happy Friday!  I wanted to do a quick blog post today to introduce you to the Australian brand Alannah Hill! In case you have never heard of Alannah Hill, it is quite a popular brand in Australia!  I believe there are now ten Alannah Hill boutiques throughout Australia and New Zealand – and the brand is known for romantic, girly designs (right up my alley)!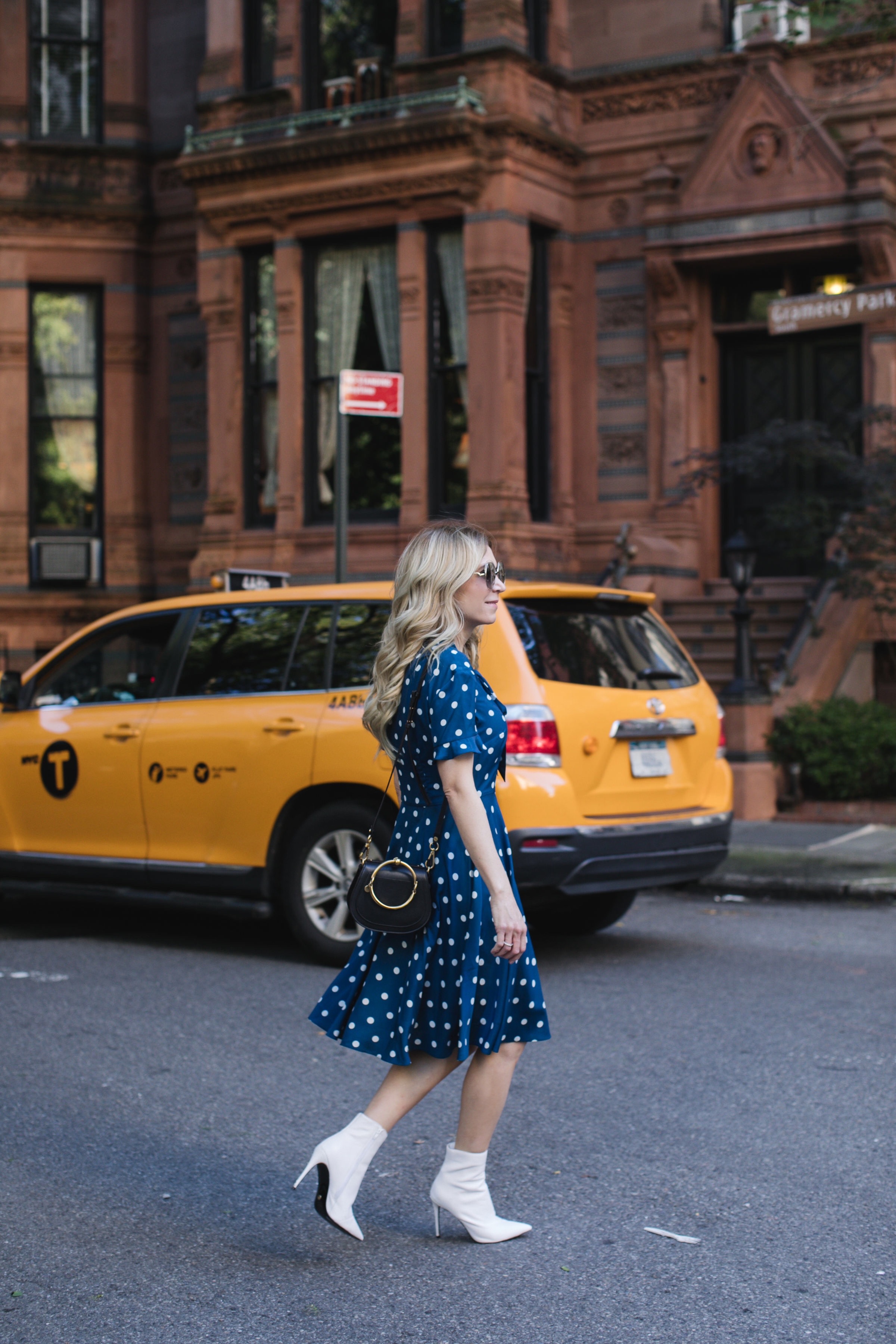 You may not know this, but I have a special love for Australia, both the people and the fashion!  I talked all about it in this post  a few months ago, but basically some of my best girlfriends are from Australia.  I lived in London for several years when I was single and working as a lawyer and I got adopted by this big group of Australian girls who were also living in London working at the time.  Some of my favorite years were the years in London running around with this pack of Australian girls (I was the only American!).  We had long pub lunches with white wine on cozy weekend afternoons, we ran half marathons in Berlin and Copenhagen, we traveled to various European cities on mini breaks – and I even went on longer holidays with them to Japan, Russia, and once a big group of us rented a villa in Sardinia for a week!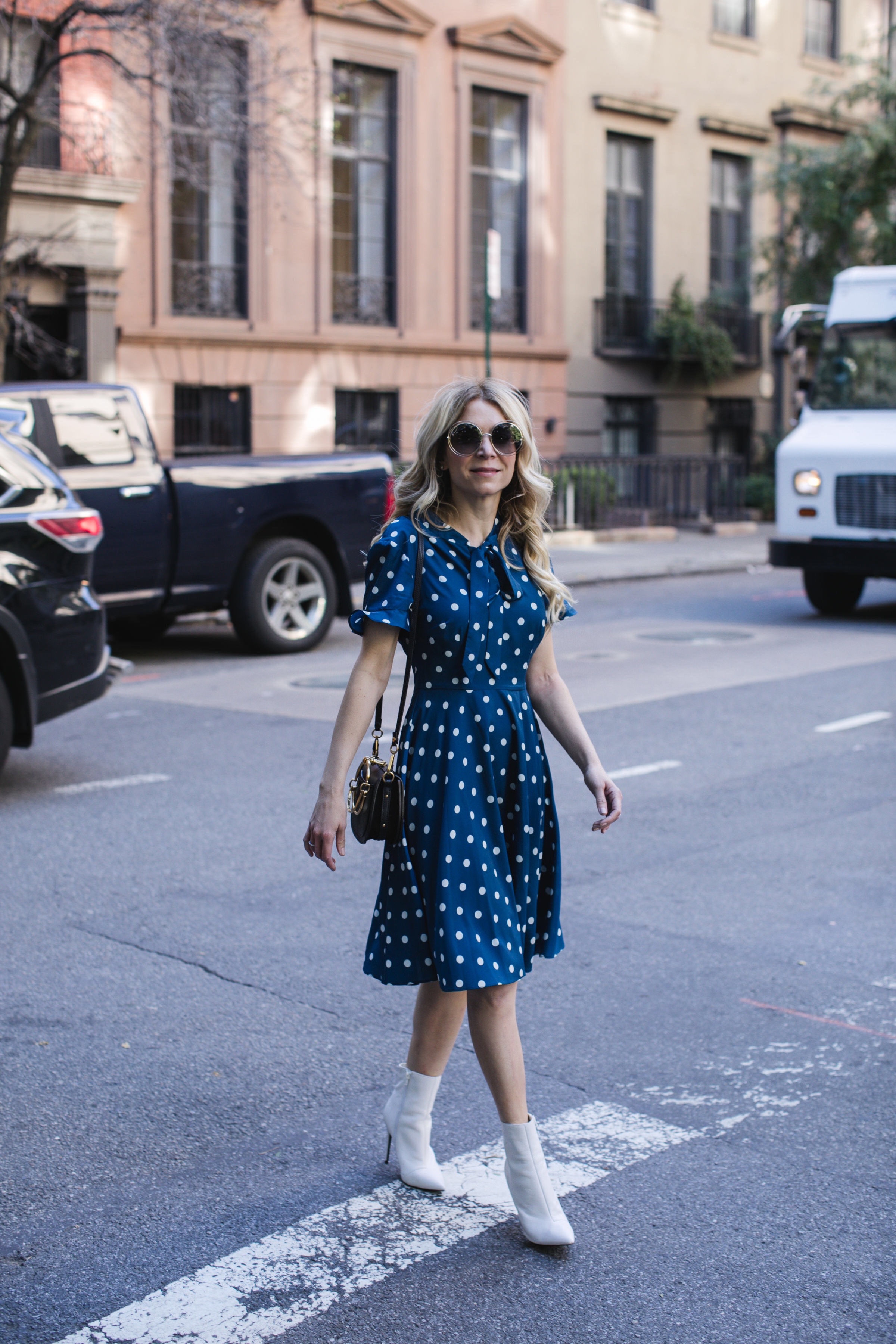 After I moved to New York City with my husband in 2011, most of my Australian girlfriends also left London, moving back to Sydney to start their families.  I have since been to Sydney twice to visit them.  I love it!  It is such a clean, beautiful city with an amazing outdoor lifestyle – beach walks, eating outdoors, and amazing shopping!  I think Australian designers really are talented (kind of like Australian actors – there are so many good ones) – and I have found the clothing from Australia to be particularly well made with lots of details (stitching, ruffles, lacing, buttons) that you don't necessarily see with fast fashion.  And the designs are always unique and very fashion forward even though they are in the opposite season from the Northern Hemisphere – I feel like it is just in their blood – Australians always seem to be stylish.  I mean seriously – the Australian girls you see on the streets of Sydney – they all seem to have an inherent ability to put things together in a fun yet feminine way.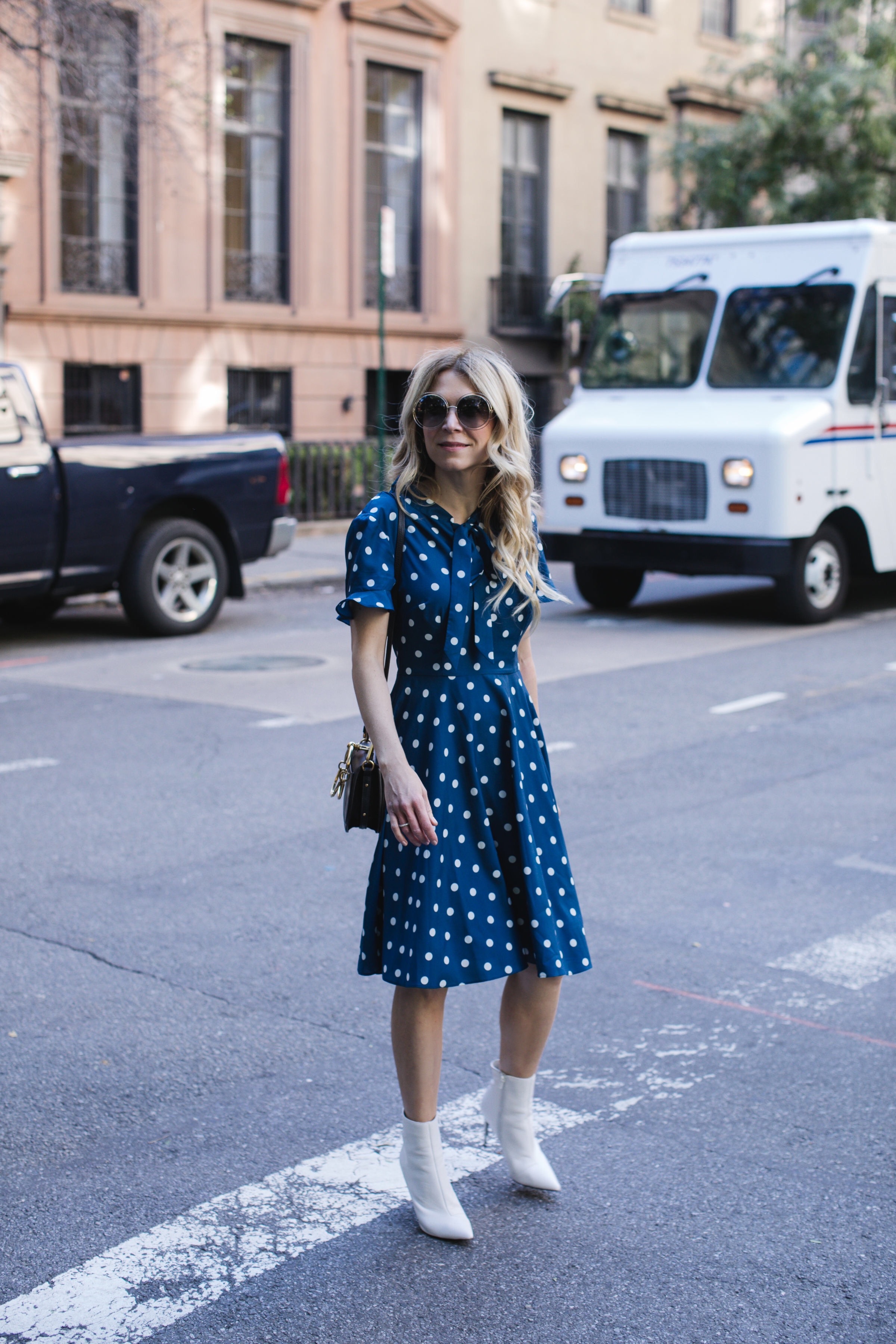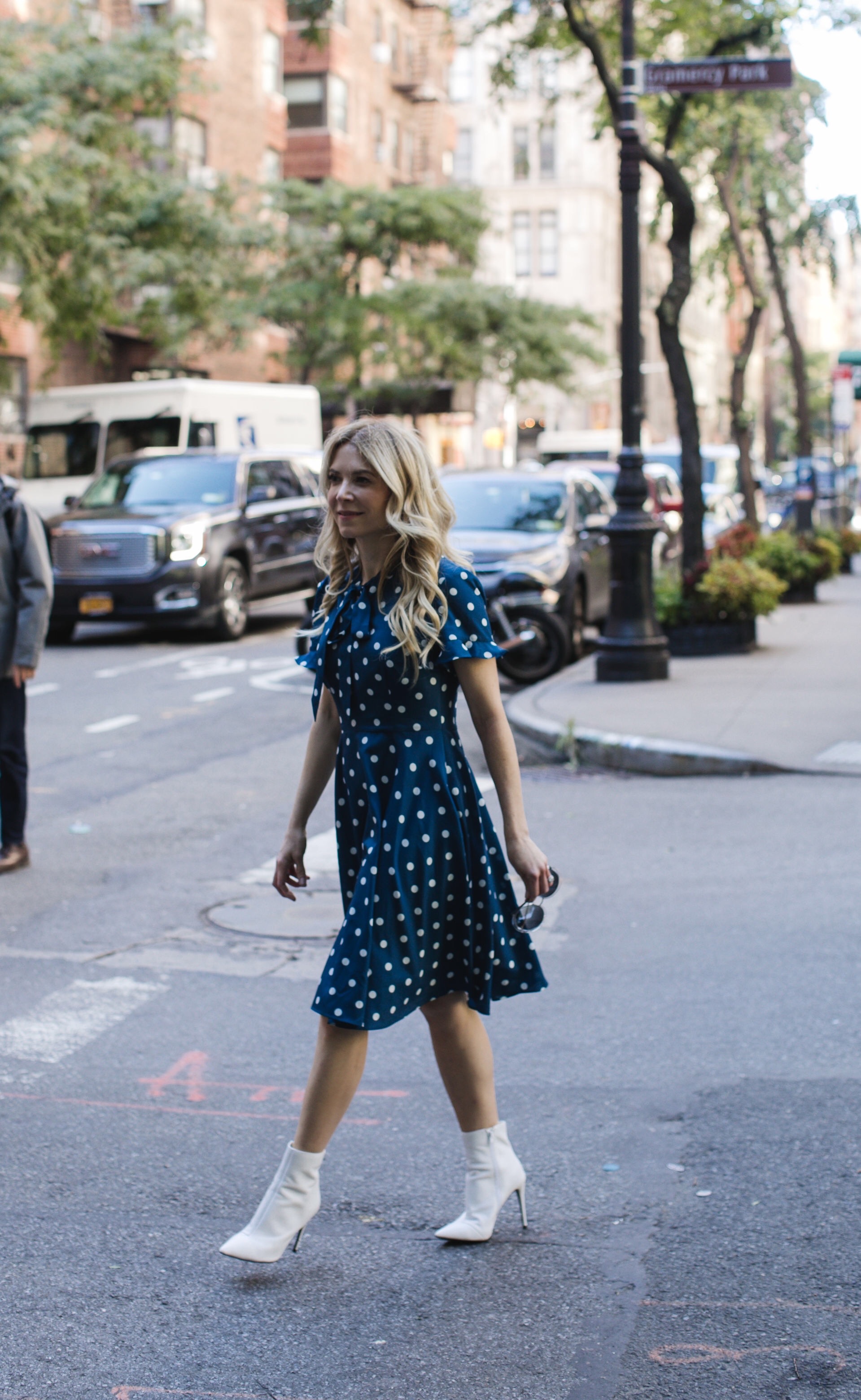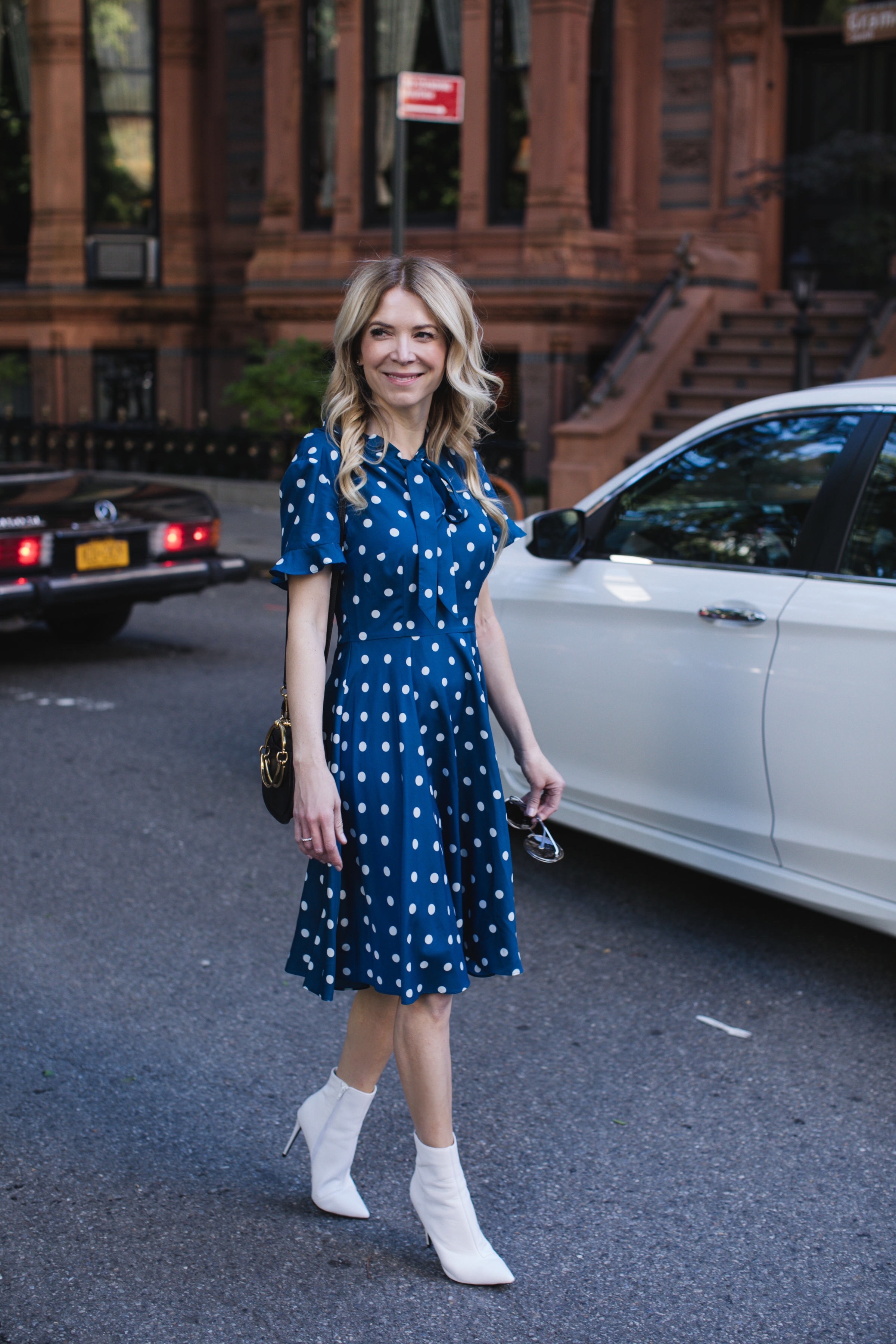 The Alannah Hill boutiques are everywhere in Sydney – and I was so flattered that they emailed me to collaborate!  The dress they sent me is called the Bespeckled Dress – and it fits so perfectly and is really flattering.  So fun!  I wore it last Saturday to lunch with my husband in Gramercy.
 So the next time you go to Sydney, keep your eyes open for an Alannah Hill boutique and be sure to pop in!  I personally cannot wait to go back to Australia and try on the entire store!  LOL.
Thanks for reading!
xxxxx
Laura