Jumpsuit: Isabel Marant Étoile | Boots: Isabel Marant (old, similar here) | Belt: Isabel Marant (navy version on sale here, brown version on sale here, and white version on sale here) | Bag: Saint Laurent (old, similar here)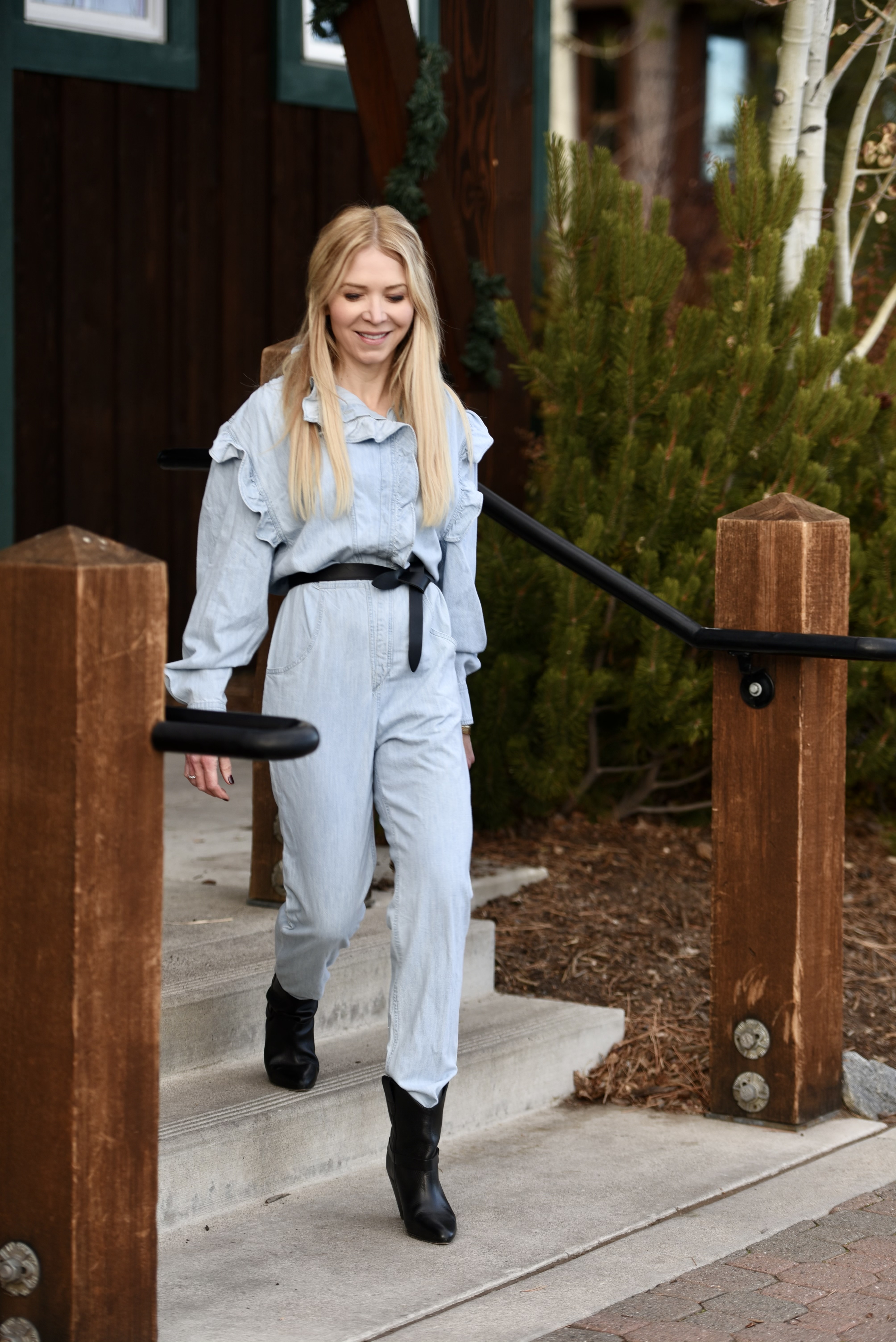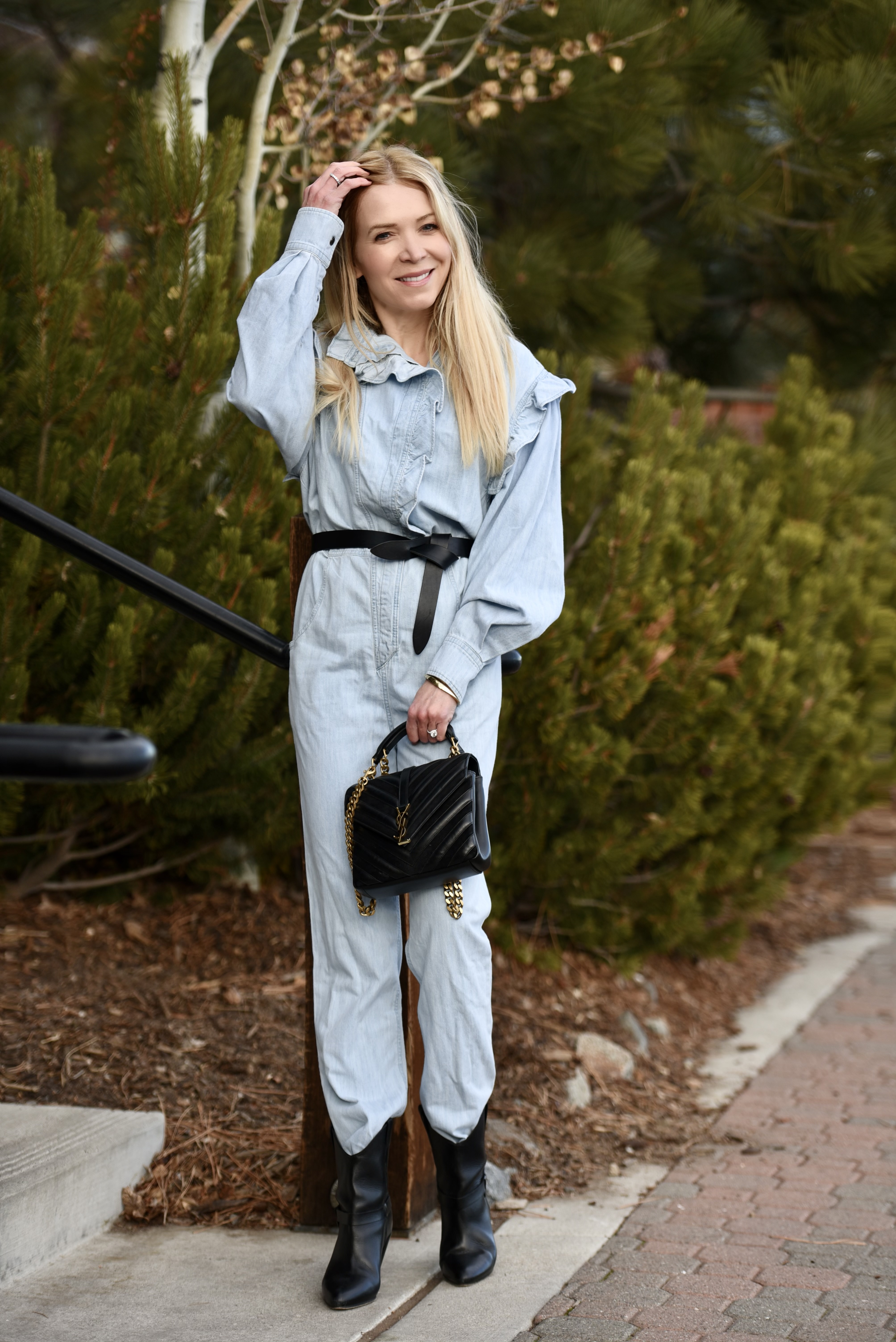 Hello and happy Thursday!  Have you finished your Christmas shopping yet?  I am nearly there, just have a few more bits and pieces to order!  I always seem to be rushing around at the last minute at Christmas, and every year I swear to myself it will be the last year that I leave so much to the very last minute!  But somehow, I always seem to procrastinate on things like the holiday cards.  I only ordered ours on Tuesday of this week and they won't be ready until Monday 12/21!  So I won't even be able to mail them until 12/22, three days before Christmas.  Sigh.
Anyway I want to do a couple of posts over this next week on some great Isabel Marant pieces I've found on sale, like this Gayle jumpsuit!  It is one of my favorite purchases lately.  I got this in the Black Friday sale at Nordstrom, a few weeks ago, and now I am noticing it is on sale nearly everywhere.  Saks, Bergdorf's, Ssense, Intermix, they all have it.  It is surprisingly flattering!  I added my Isabel Marant Lecce belt to the jumpsuit, because it doesn't really have a waist.  Guys, I love the Lecce belt!  It is a leather strap with a slit cut into it – no buckle – so you just loop one end through and tuck it around!  I'm wearing a Medium in this belt).  I have the Lecce belt in two colors.  I highly recommend it and it is on sale here, here and here.  Isabel Marant is a splurge even on sale, but I wear everything I own by this designer for years.  It is absolutely not trendy.  Her boot styles are reincarnated every year – I have pairs from when we lived in London in 2010 that I still own, that she still sells (I am talking about the Dicker boot, the Crisi boot, and the Nowles snow boot (I have 3 pairs of these and love the hidden wedge) – if you know, you know)!  I consider Isabel Marant worth the investment!  Especially when you can get it on sale.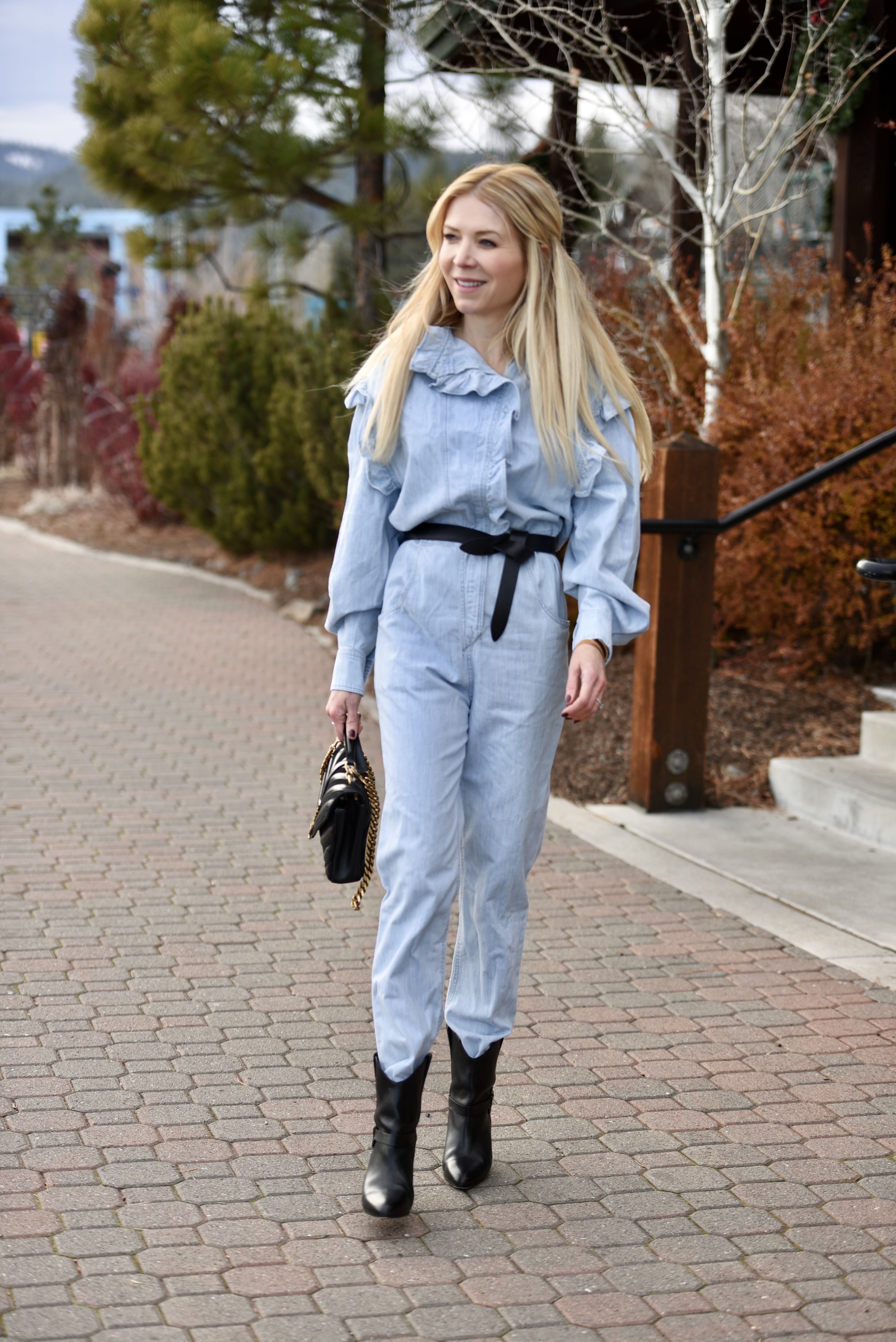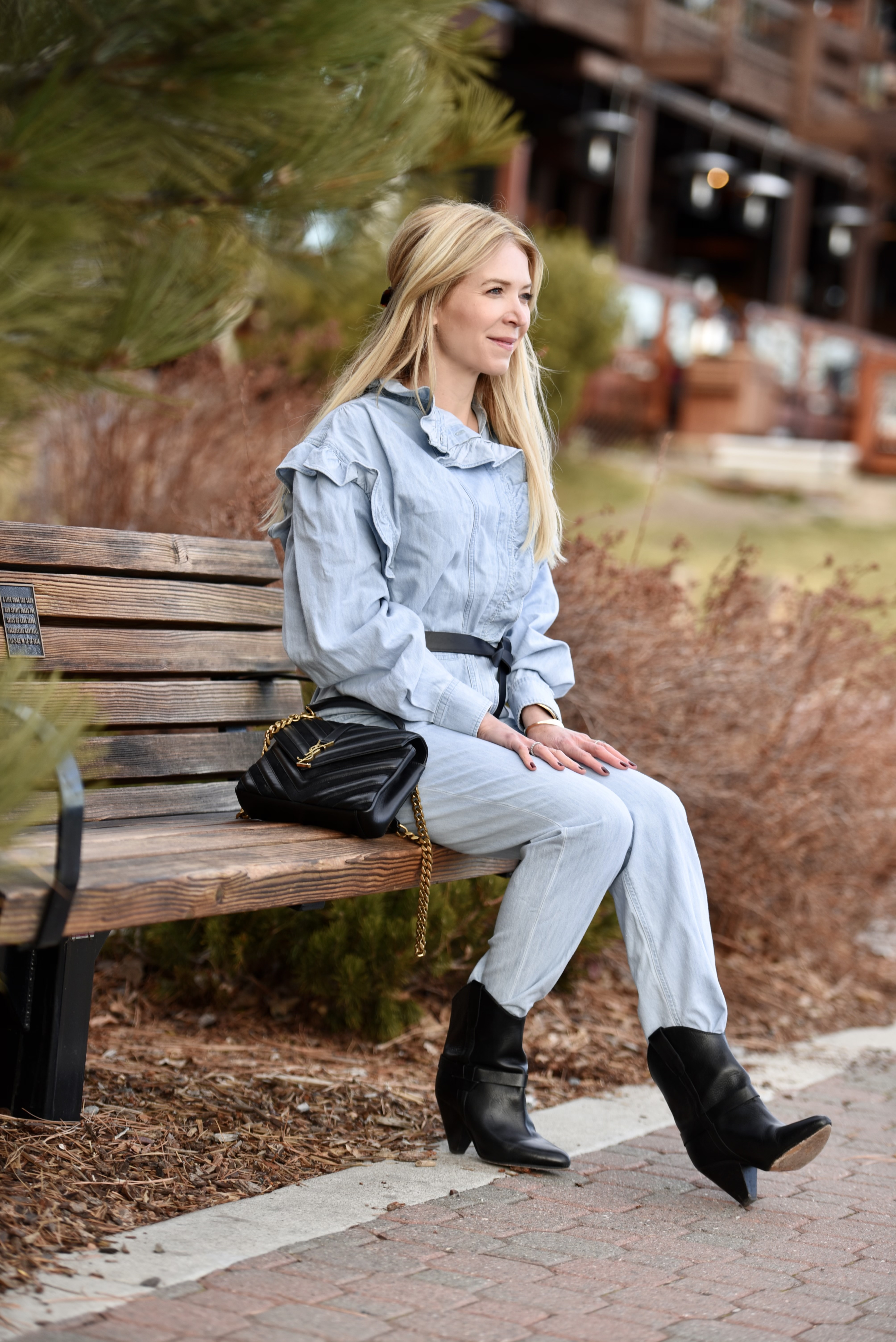 These photos were taken outside a restaurant in Tahoe called Jake's on the Lake.  If you can believe it, a bear was running around on the grass behind me, right when these photos were being taken – and the restaurant workers were chasing it by banging metal spoons on pans!  It was pretty funny!  Bears hate loud noises and that is the best way to get rid of them!  We've had lots of bears in Tahoe this summer and fall.  It's snowing more now though, so I think most of them are probably hibernating, finally.
Thanks for reading!
xxxxx
Laura
Photography by Kuks Singh
SHOP THE POST