T-shirt: Gucci | Skirt: Chicwish | Boots: Jeffrey Campbell ones here, Chloé ones here | Bag: Valentino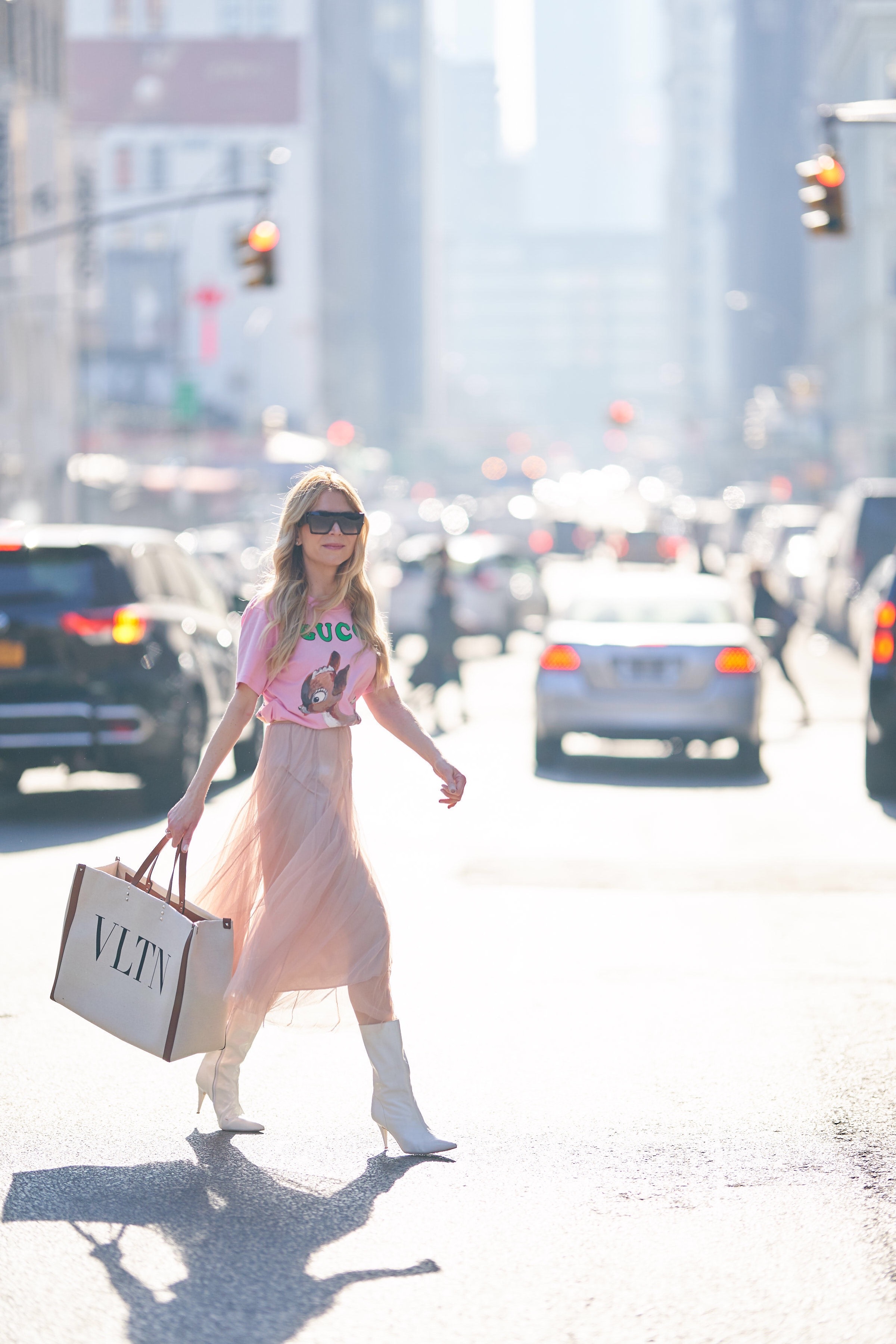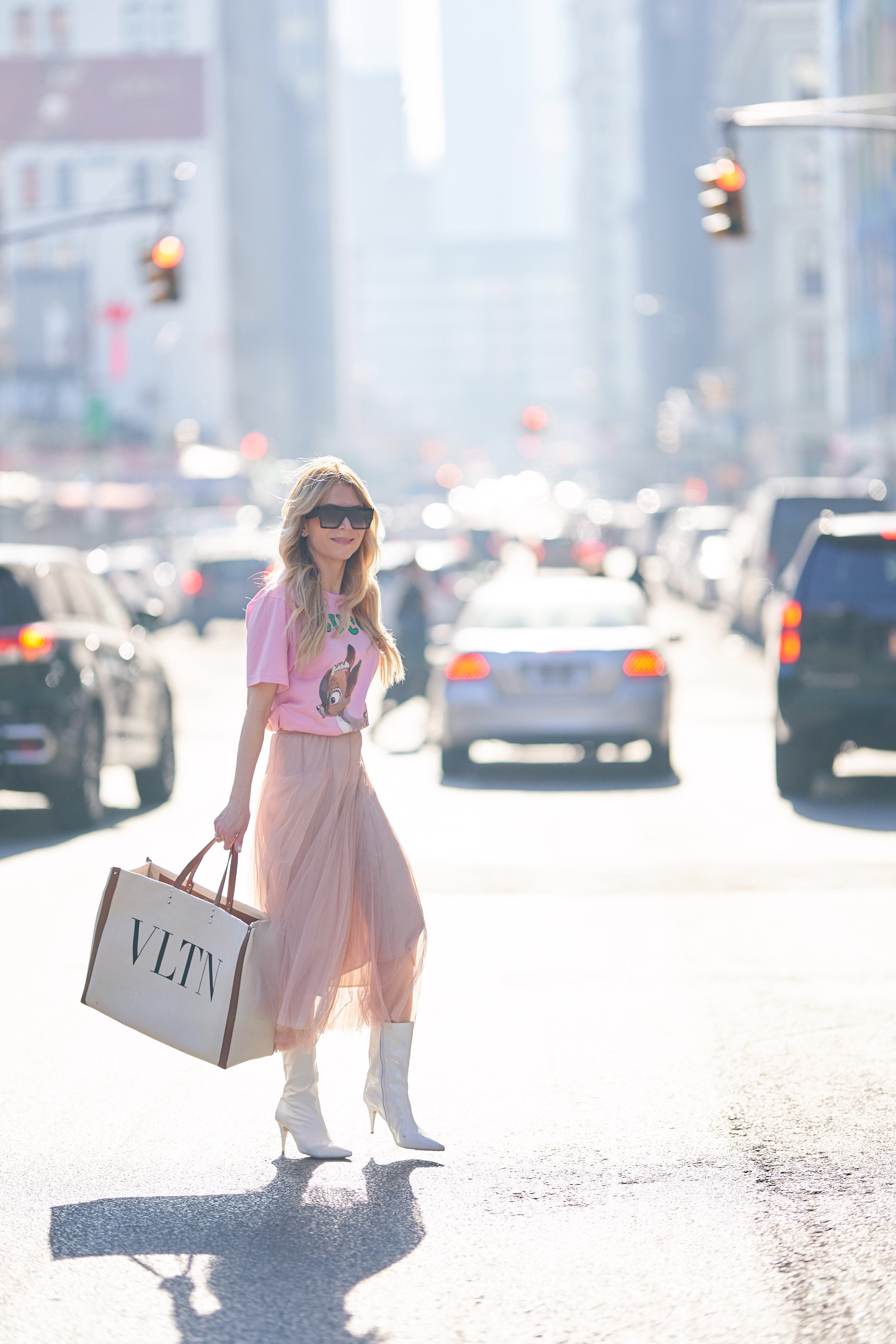 Have you noticed that lately, designer labeled pieces are labelled bigger and bolder than ever with the name or the logo of the designer?  A few years ago, designers were much more subtle in how they placed their names on pieces.  But then, almost out of the blue, Gucci came on the scene reviving the designer label and logo mania – over the top "Gucci" labeled t-shirts and "GG" belts – and everything changed and just got more extra.  I feel like all the other designers have followed suit.  Now you can buy almost anything labelled with the actual name of the designer in enormous letters ("Gucci", "Fendi", "Balenciaga" "Chloé", "Chanel") and weirdly this is no longer gauche or tacky.  In fact the opposite seems to be the case now- the louder and prouder you are about what designers you are wearing, the cooler your outfit.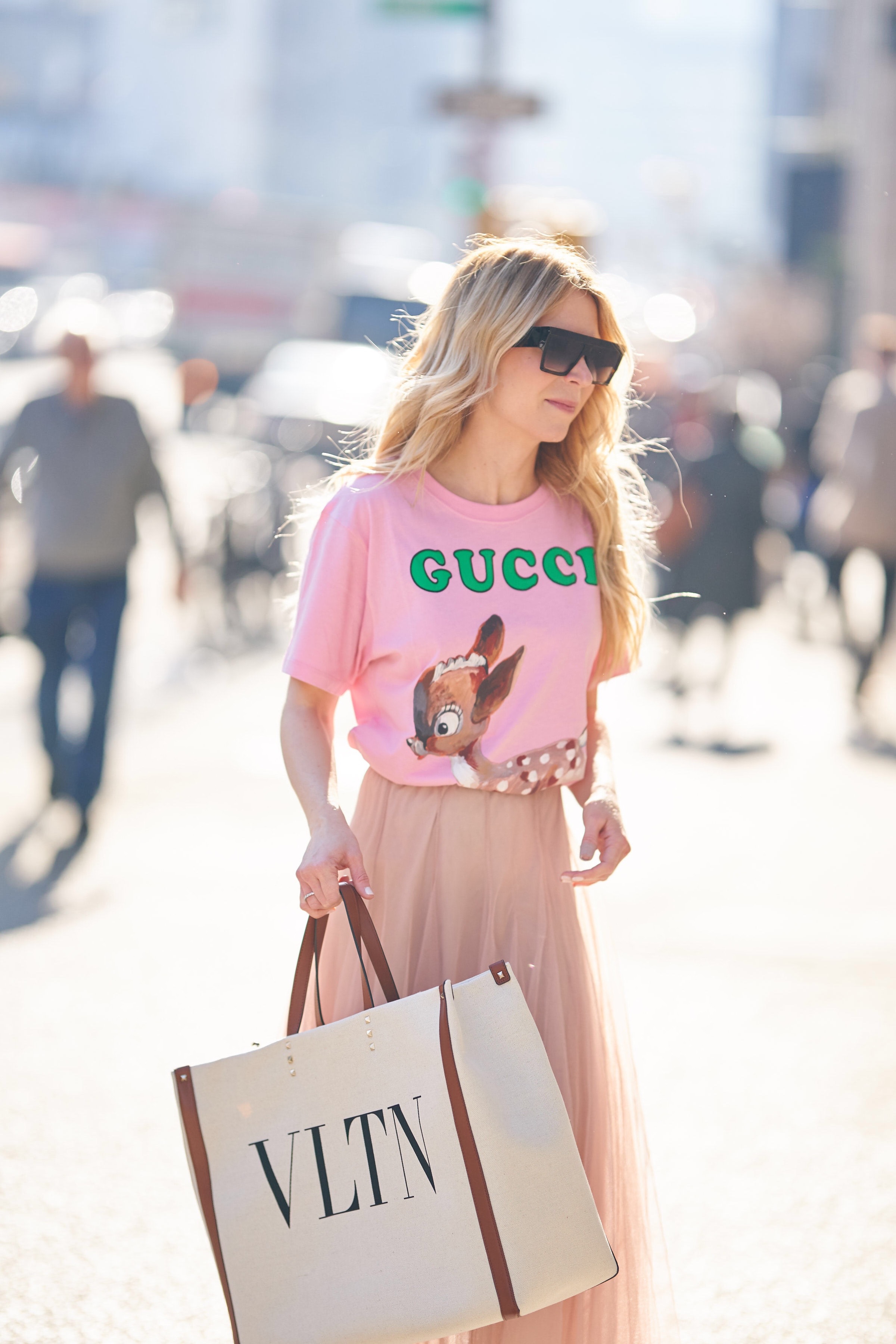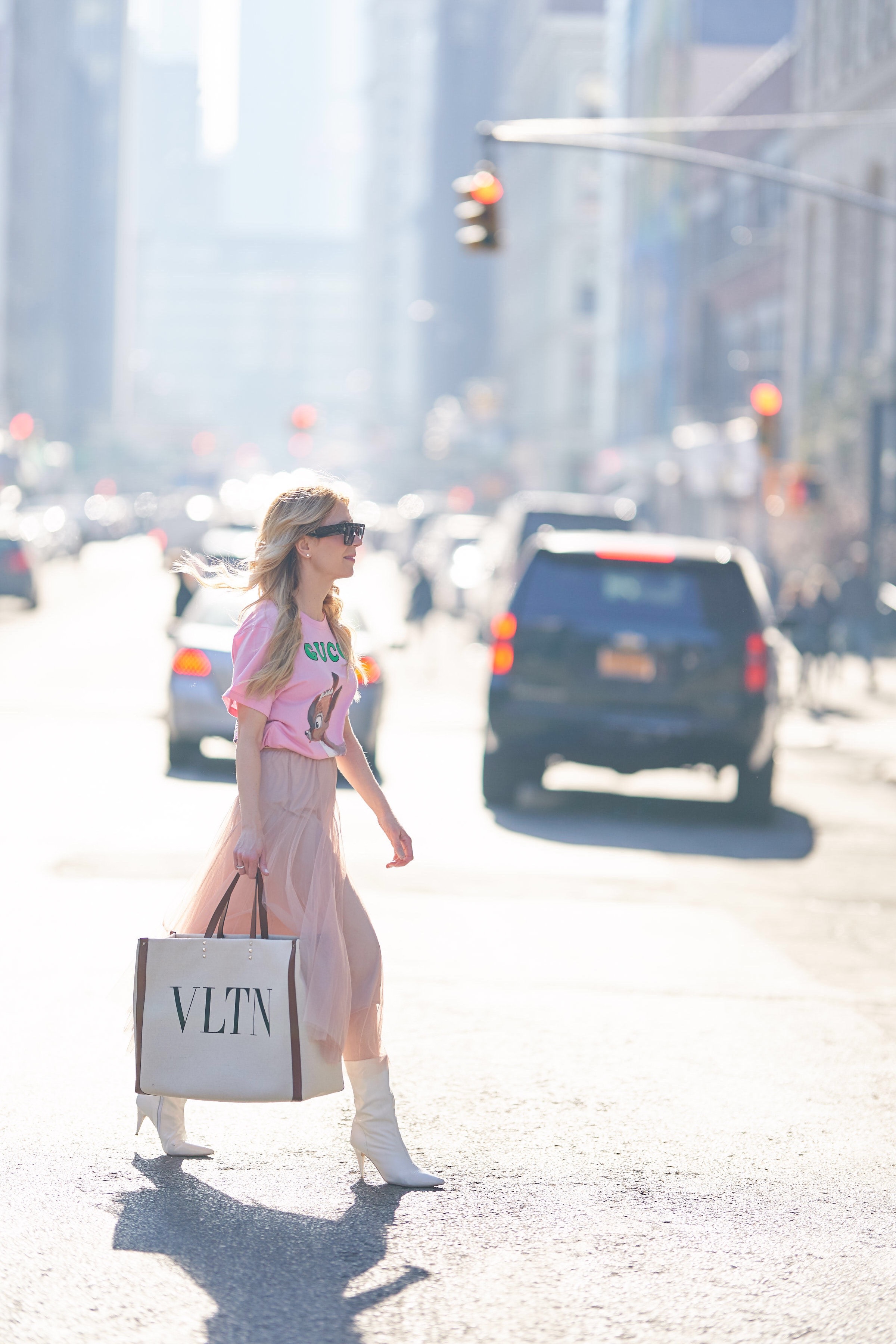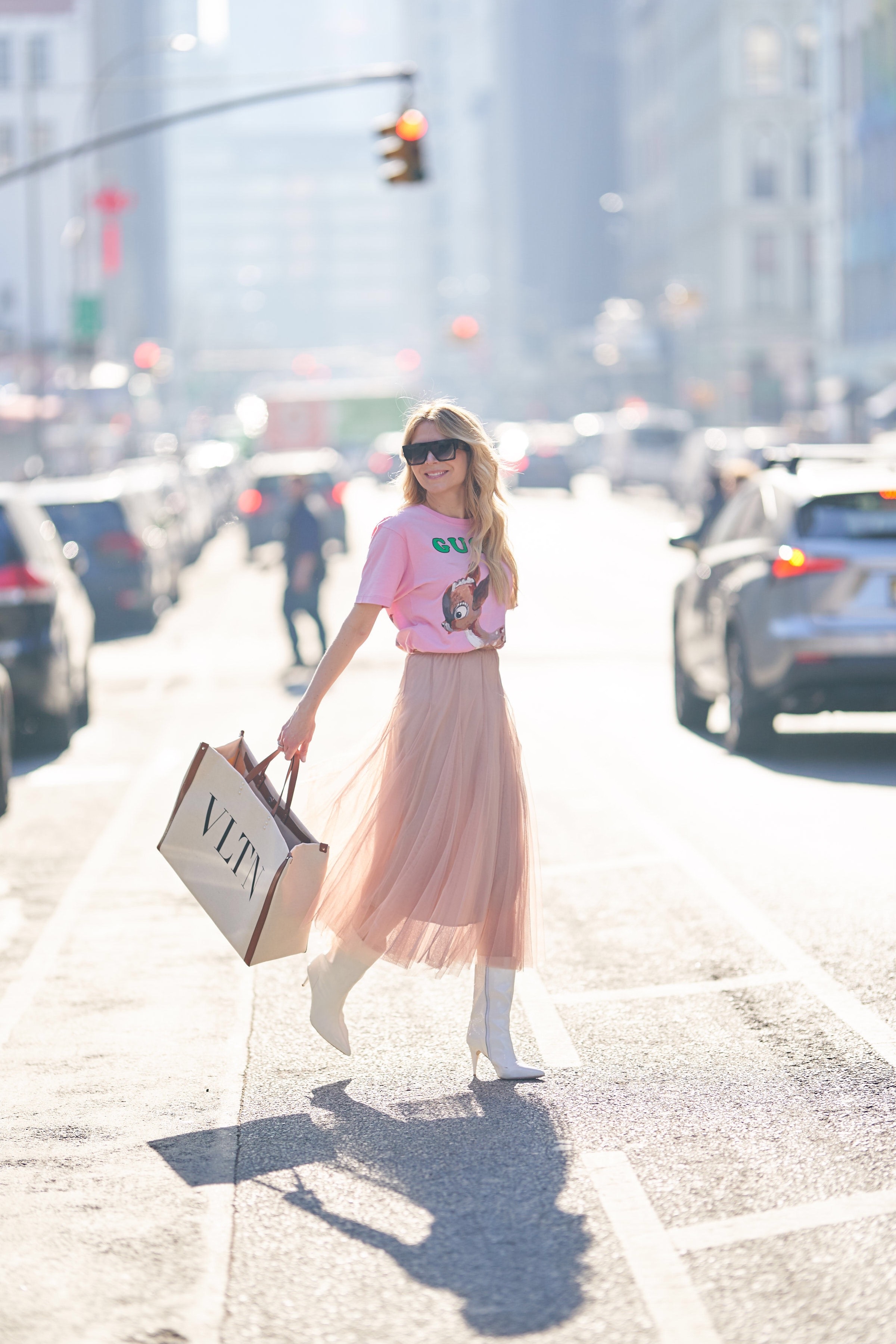 Designer labelled gear is now so ubiquitous you almost don't even look twice when you see the name splashed out over the garment or handbag anymore!  For example when I was pulling this outfit together I did not really give a second thought to the fact that both the t-shirt and the bag were actually labelled in HUGE letters with the designer's names. And when I bought this bag I honestly just liked the aesthetic of the huge VLTN and kind of thought of the bag as a neutral.  Now, when I look at the photos I'm like, wow, I look like a label maniac!  LOL! Oh well!  I'm just going with it!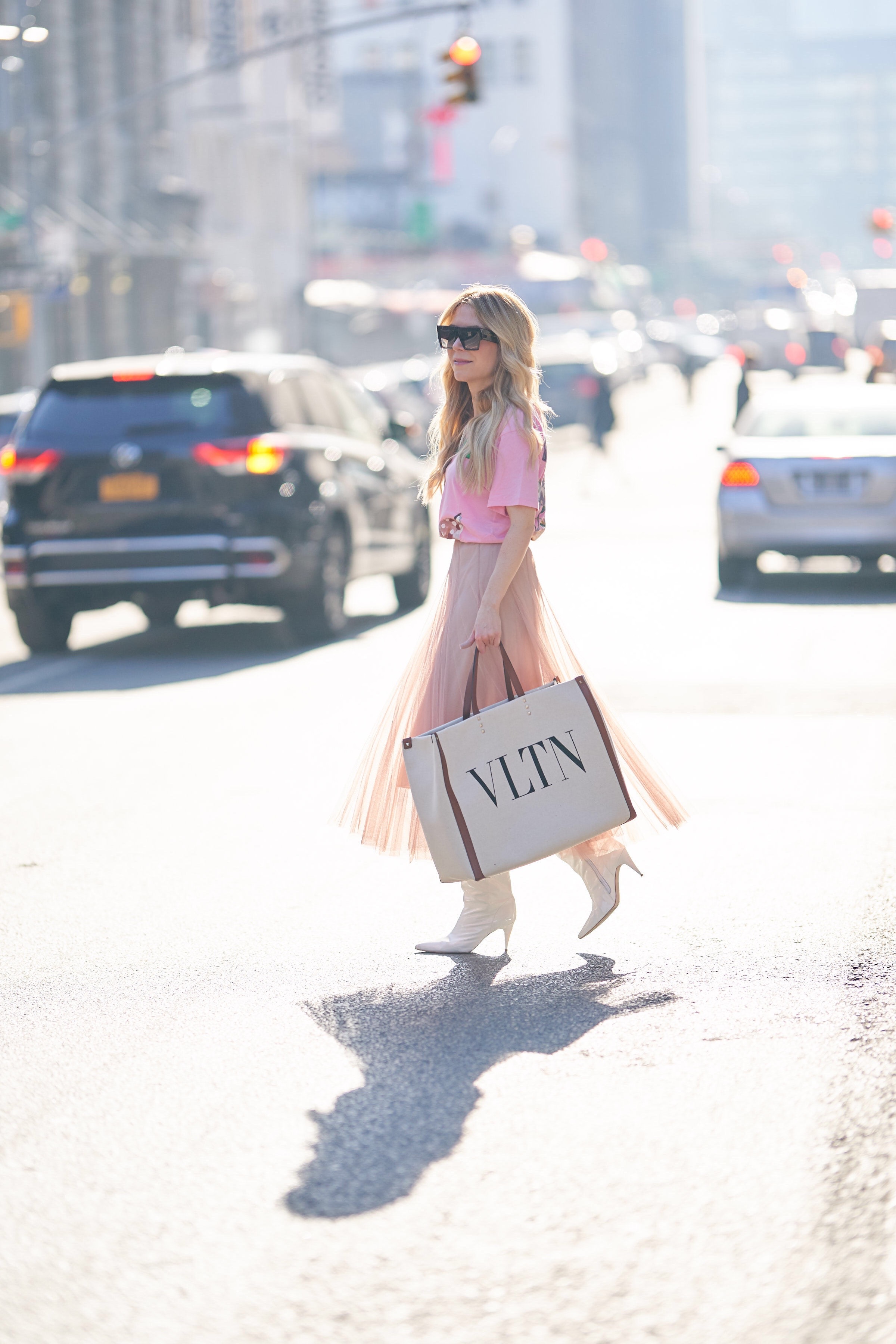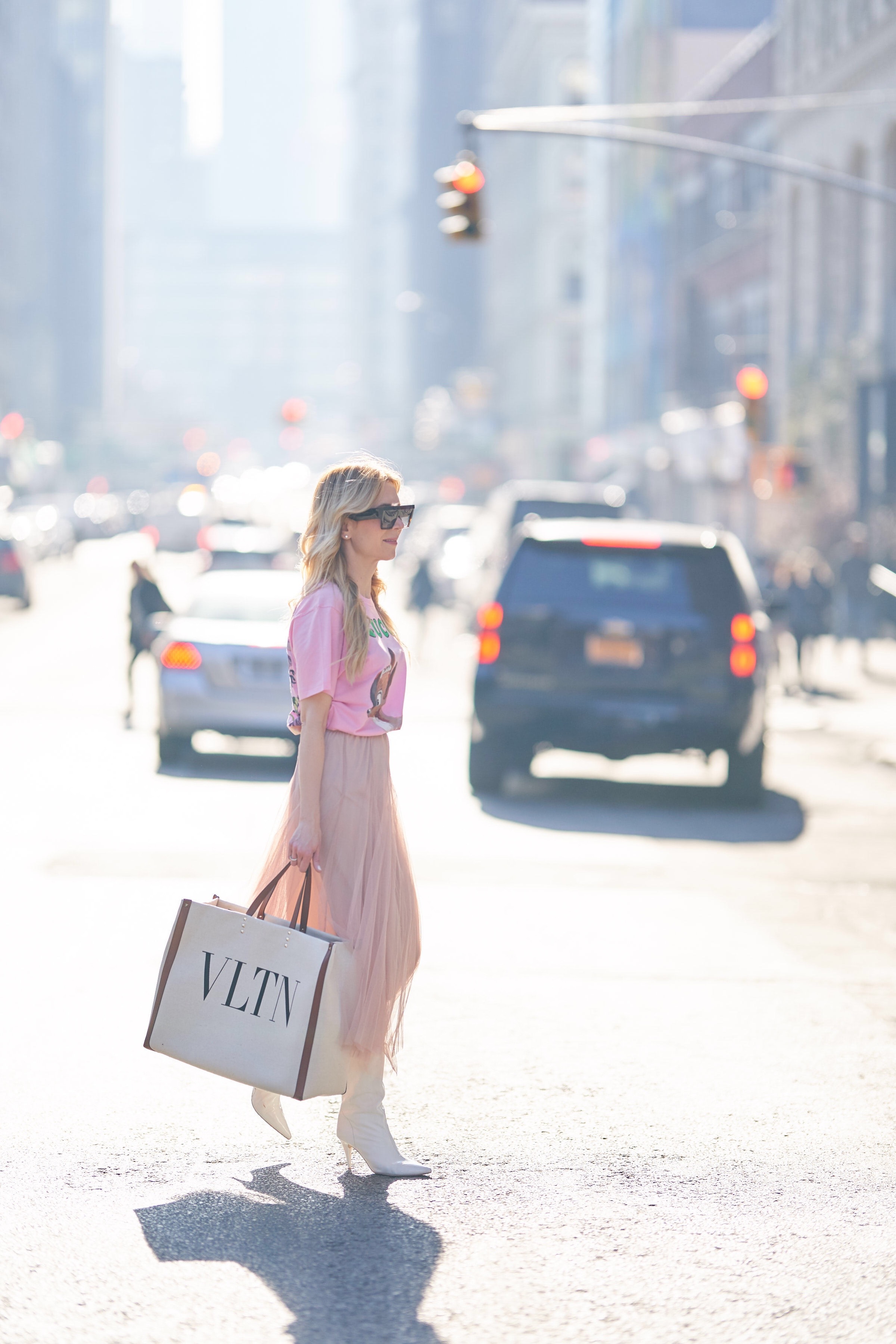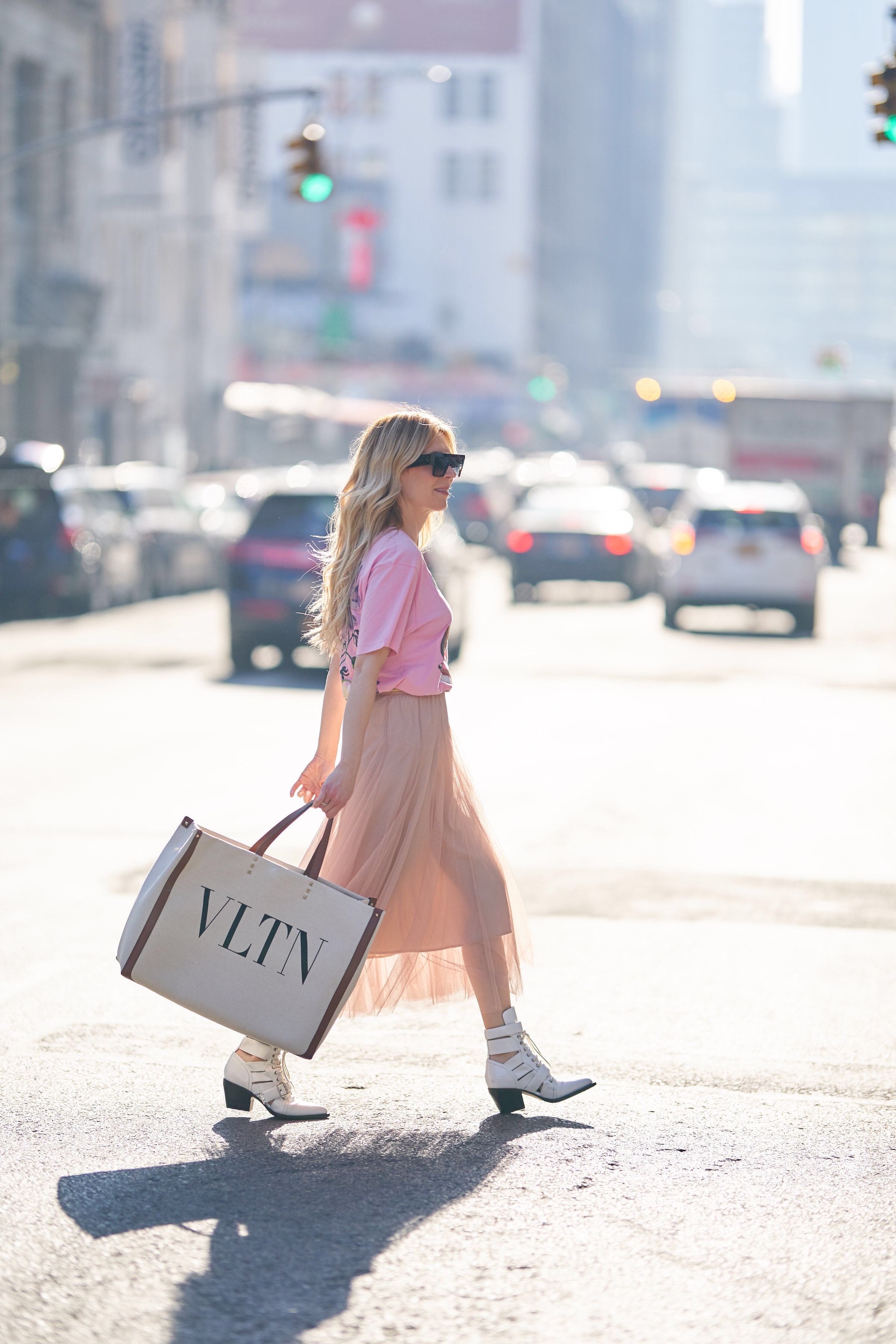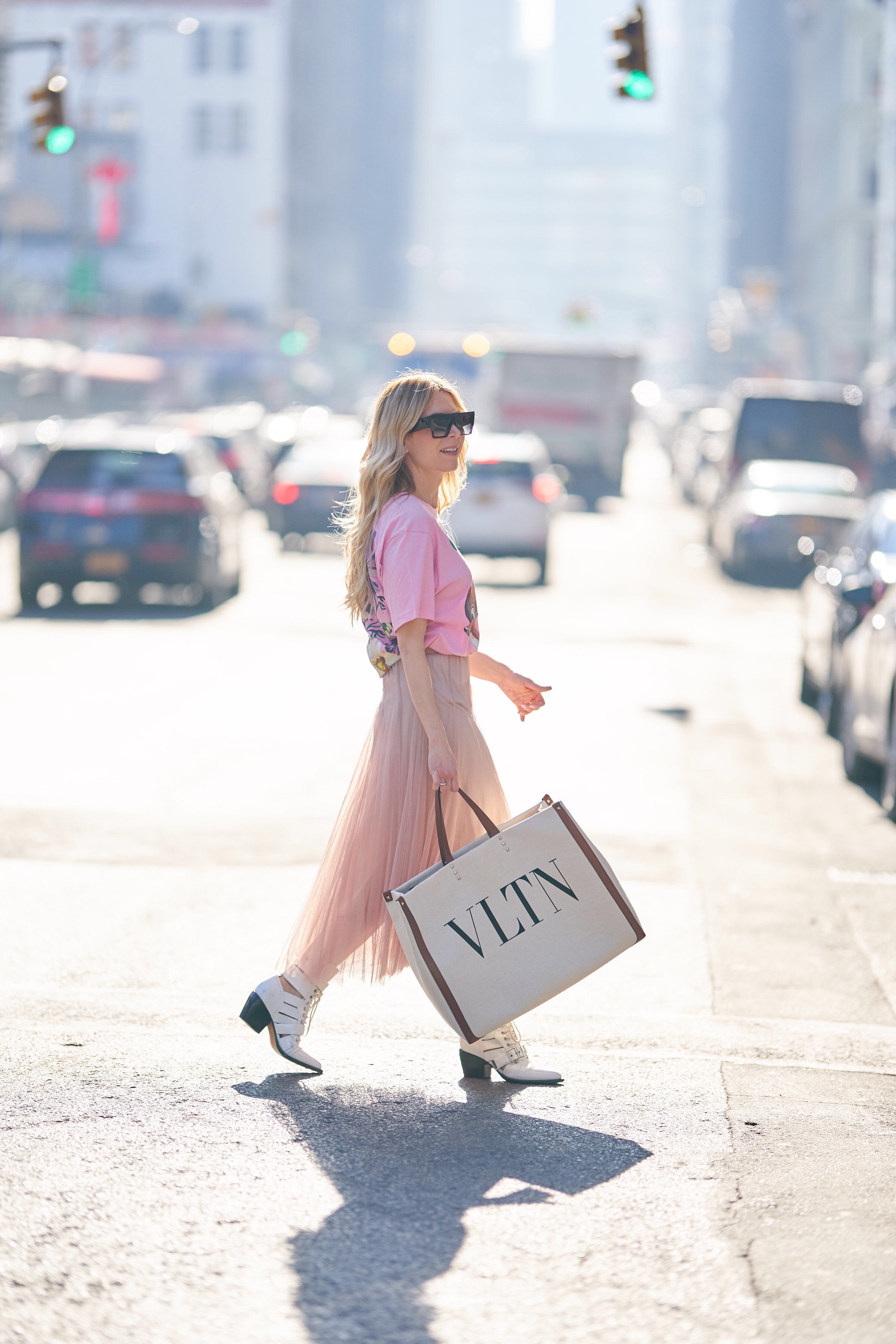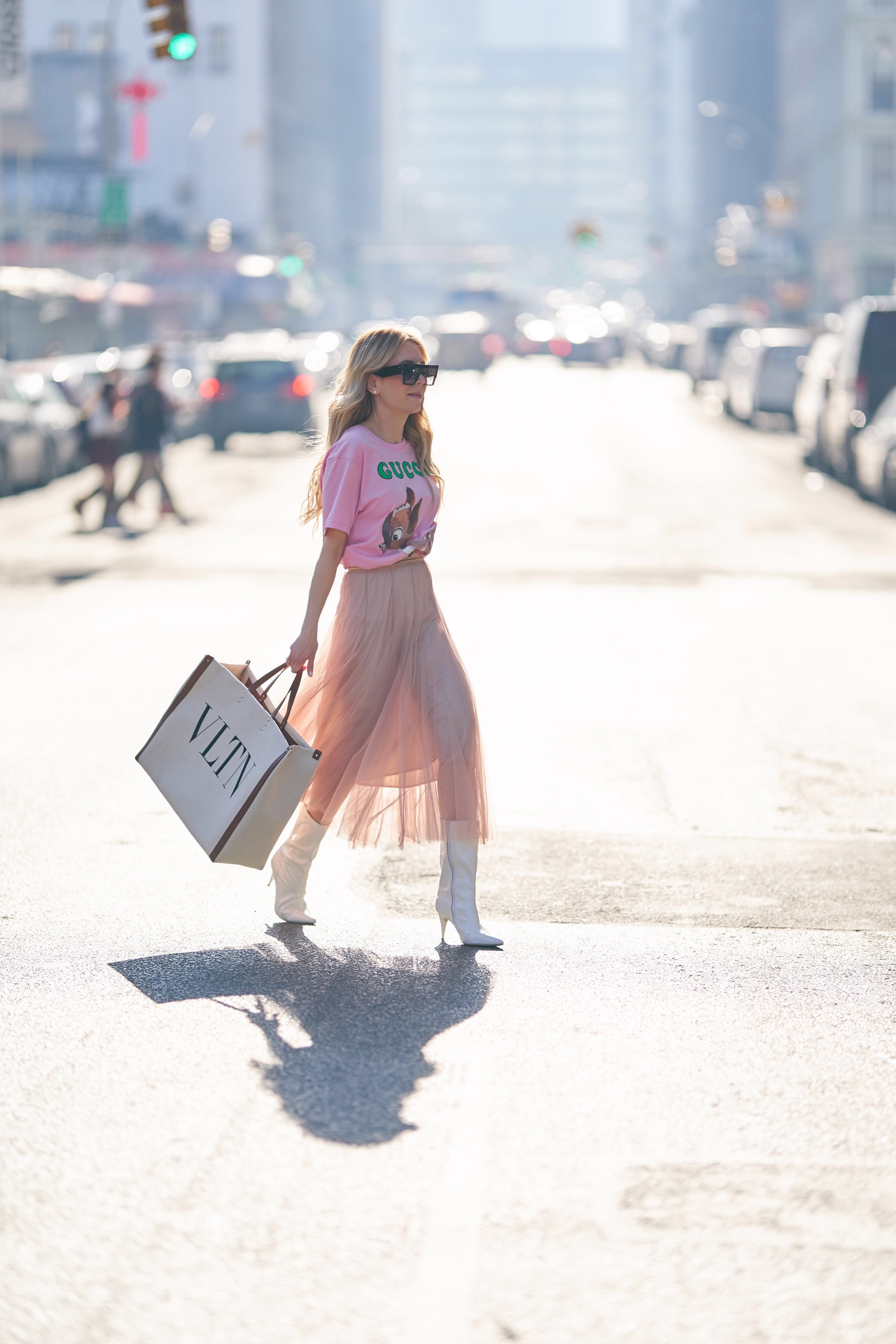 There are actually so many pieces out there right now that I love that are designer name labelled:  this hot pink Balenciaga scarf here, and these Chloé wedges for spring break here.  Call me a fashion victim, but I love sometimes to be a bit extra and join the bandwagon!  What do you think of this trend?
Thanks for reading!
xxxx
Laura
P.S. I changed my shoes halfway through photographing this outfit because I thought the stiletto boots would look better but both shoes look okay, which just proves the versatility of this Chicwish midi skirt!
Photos by Mike Kobal