Skirt: ASOS (on sale!)| Blouse: Zara | Sneakers: Jeffrey Campbell | Bag: Prada | Sunglasses: Quay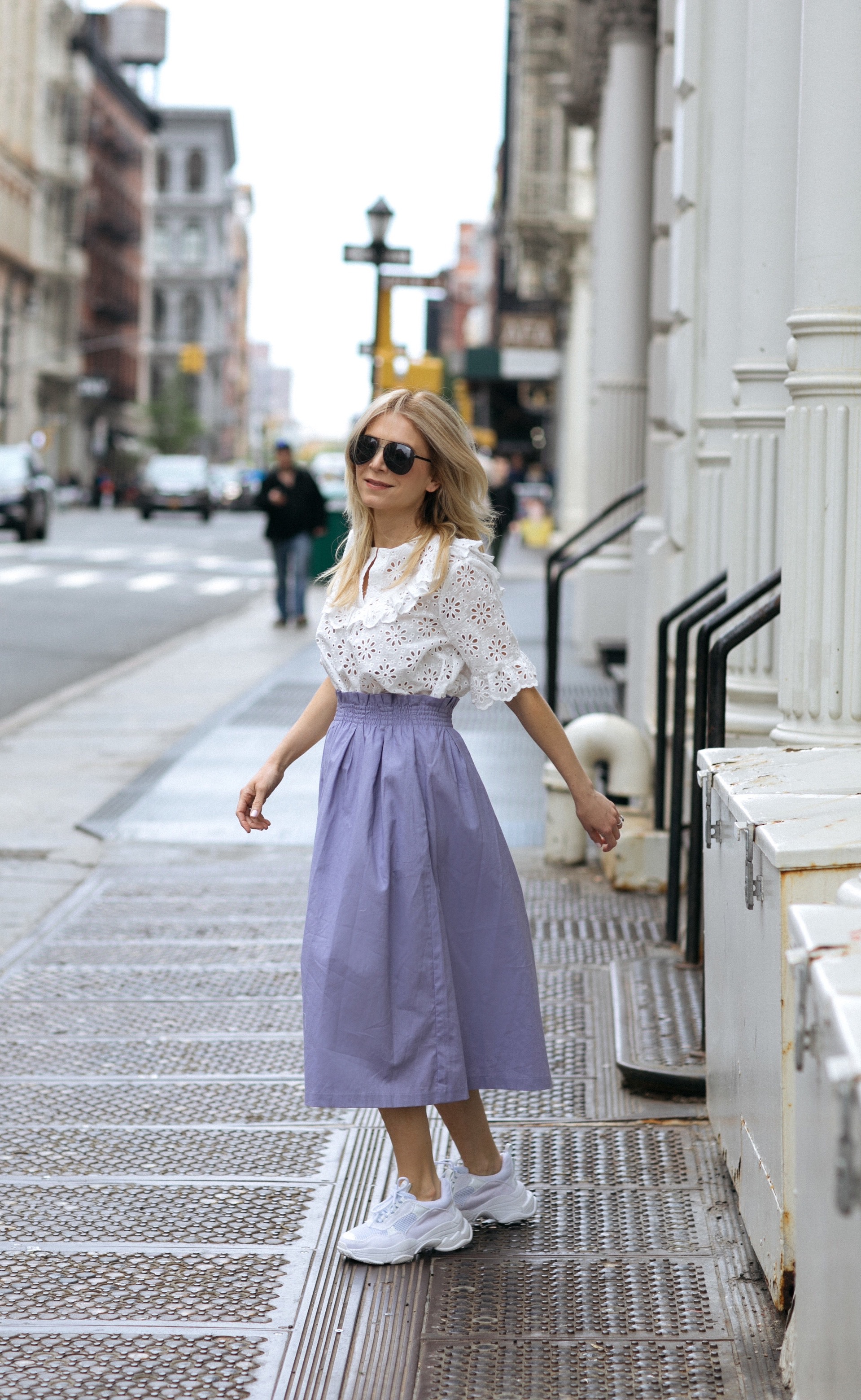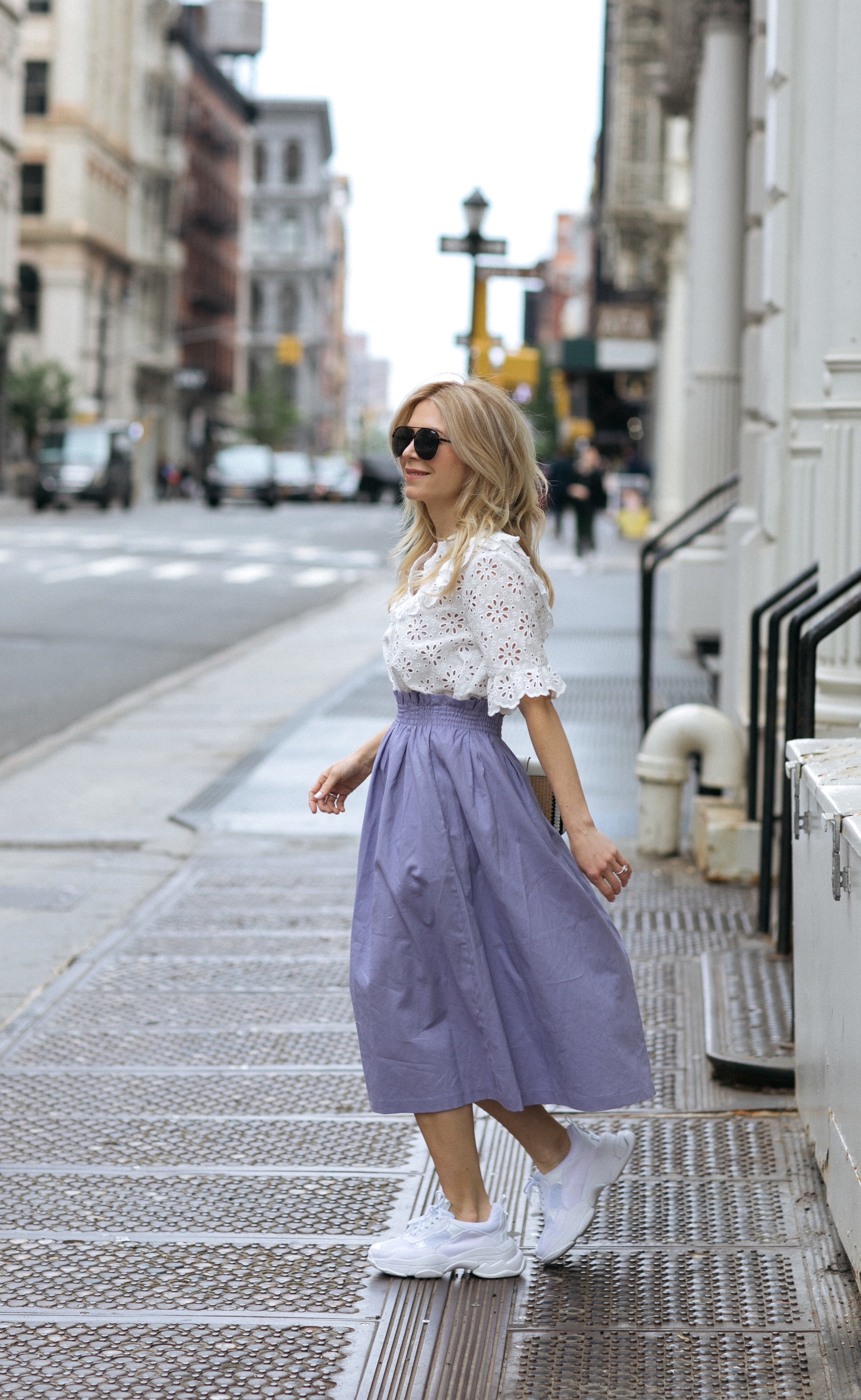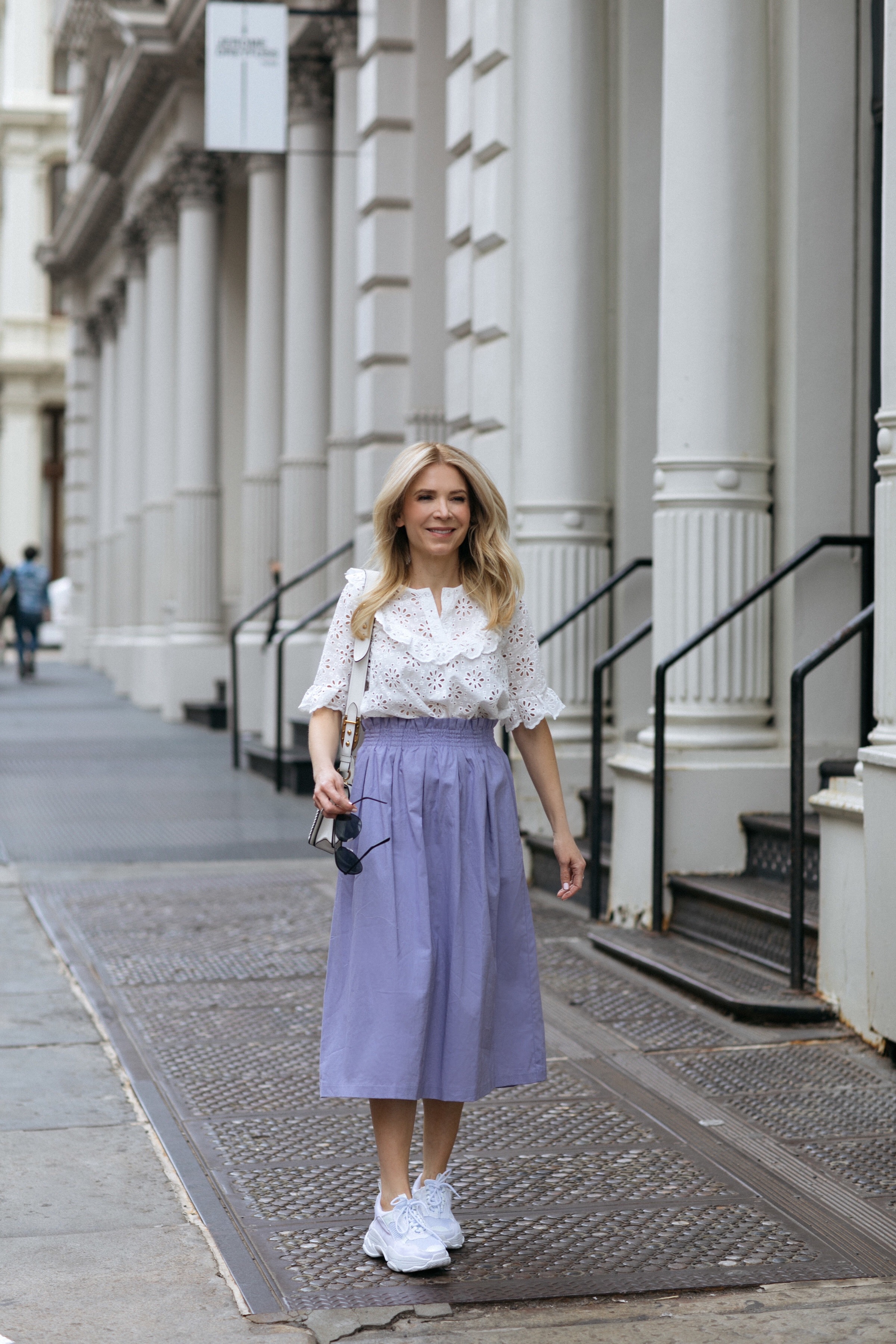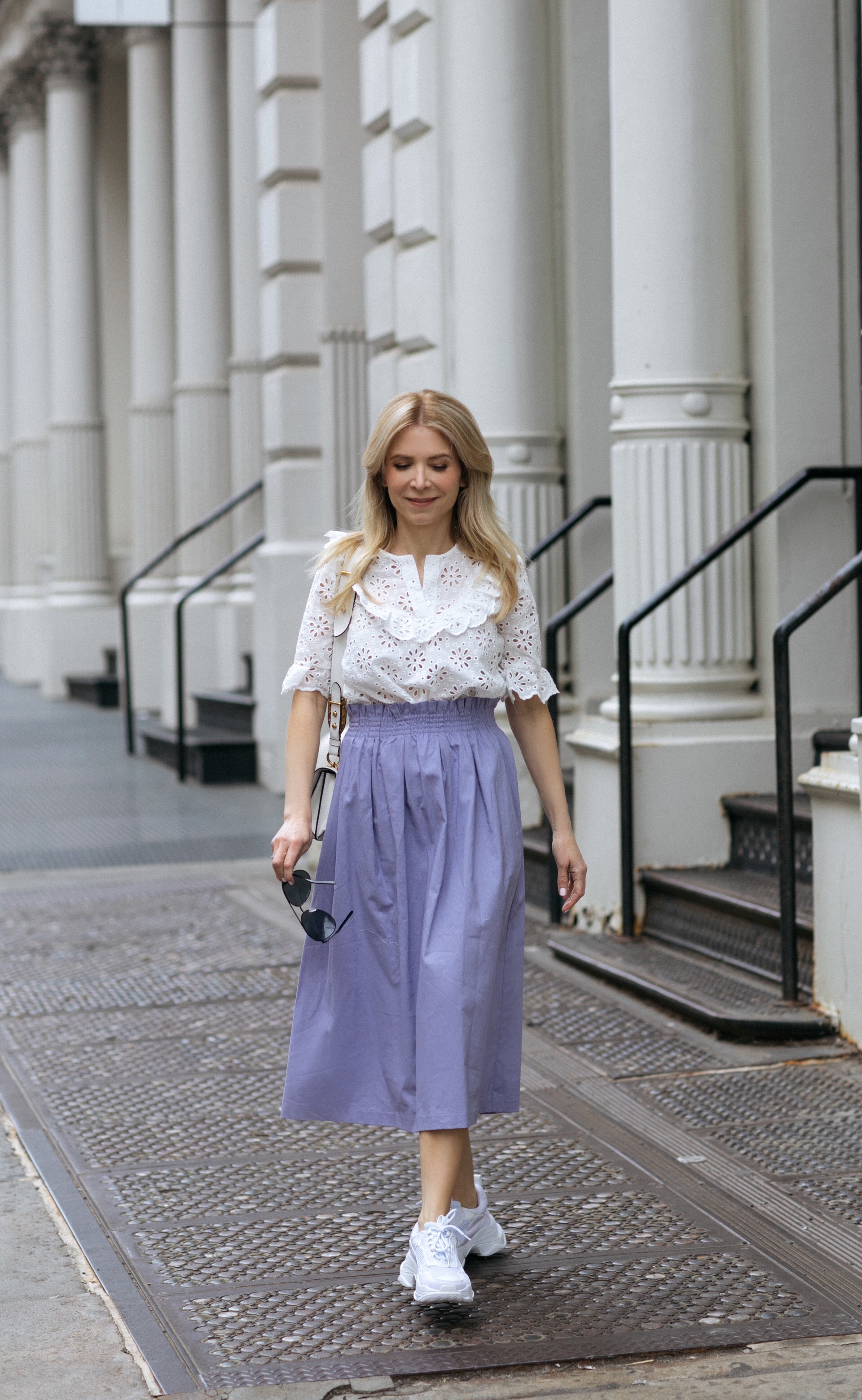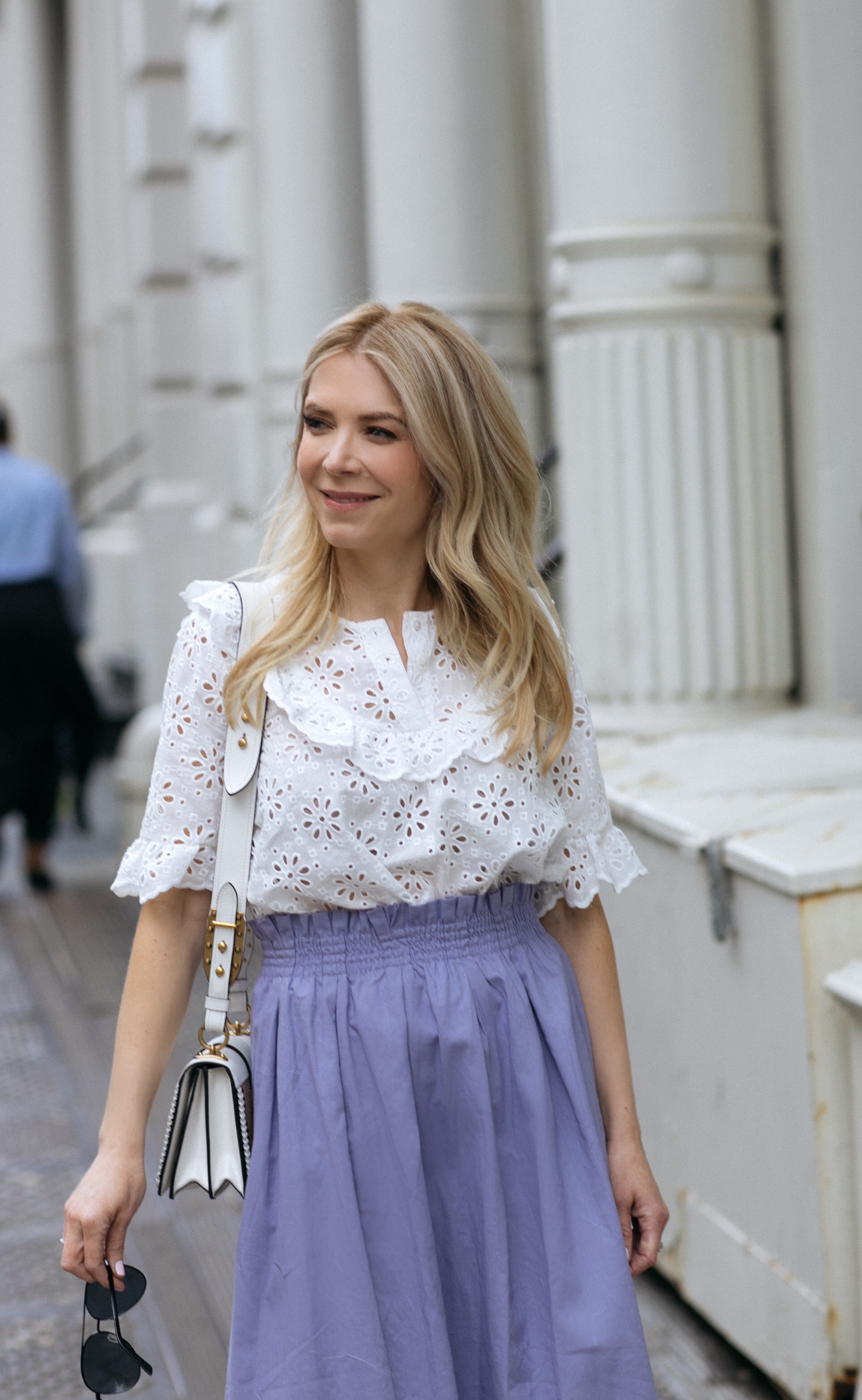 I have probably worn this skirt at least once a week since I purchased it a couple of months ago.  When I first tried it on I was unsure because it seemed like a really "extra" skirt for everyday, it isn't called a "prom skirt" by ASOS for nothing!  But I decided to keep it and it has turned out to be one of my most-worn everyday items.  I love things like this for walking around the city in my mom life – it is comfortable, breathable and lightweight, because it is linen (or a linen-like) fabric.  It does get a bit wrinkled but I think actually it looks rather nice like that anyway.  I am always looking for casual skirts and dresses to wear as alternatives to jeans or shorts.  I don't know why, but in warmer weather I always prefer a skirt or dress.  What do you prefer?  Shorts/jeans or skirts/dresses?  Anyway, in these photos I paired the skirt with an embroidered blouse from Zara and my Jeffrey Campbell knockoffs of the Balenciaga Triple S sneakers.  Finally, just want to say that the skirt is now on sale for $31.50 so it is a great deal!
I hope everyone has had a great Monday!  Thank you for reading!
xxxxxx
Laura