Dress: & Other Stories | Shoes: Tibi | Bag: Moda Luxe from Century 21 (sold out in white, but black version here, and similar here and in bamboo,  | Sunglasses: Quay Australia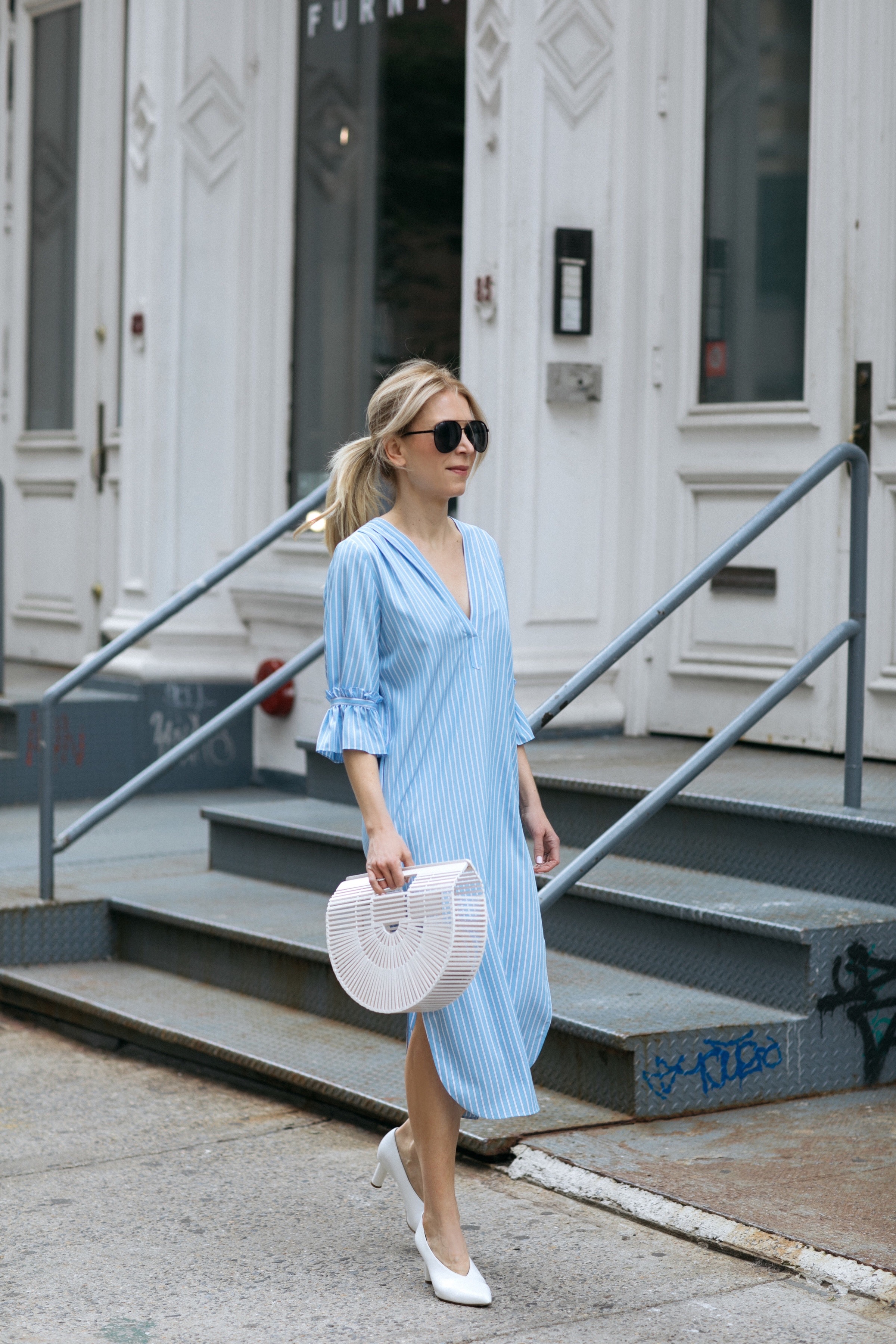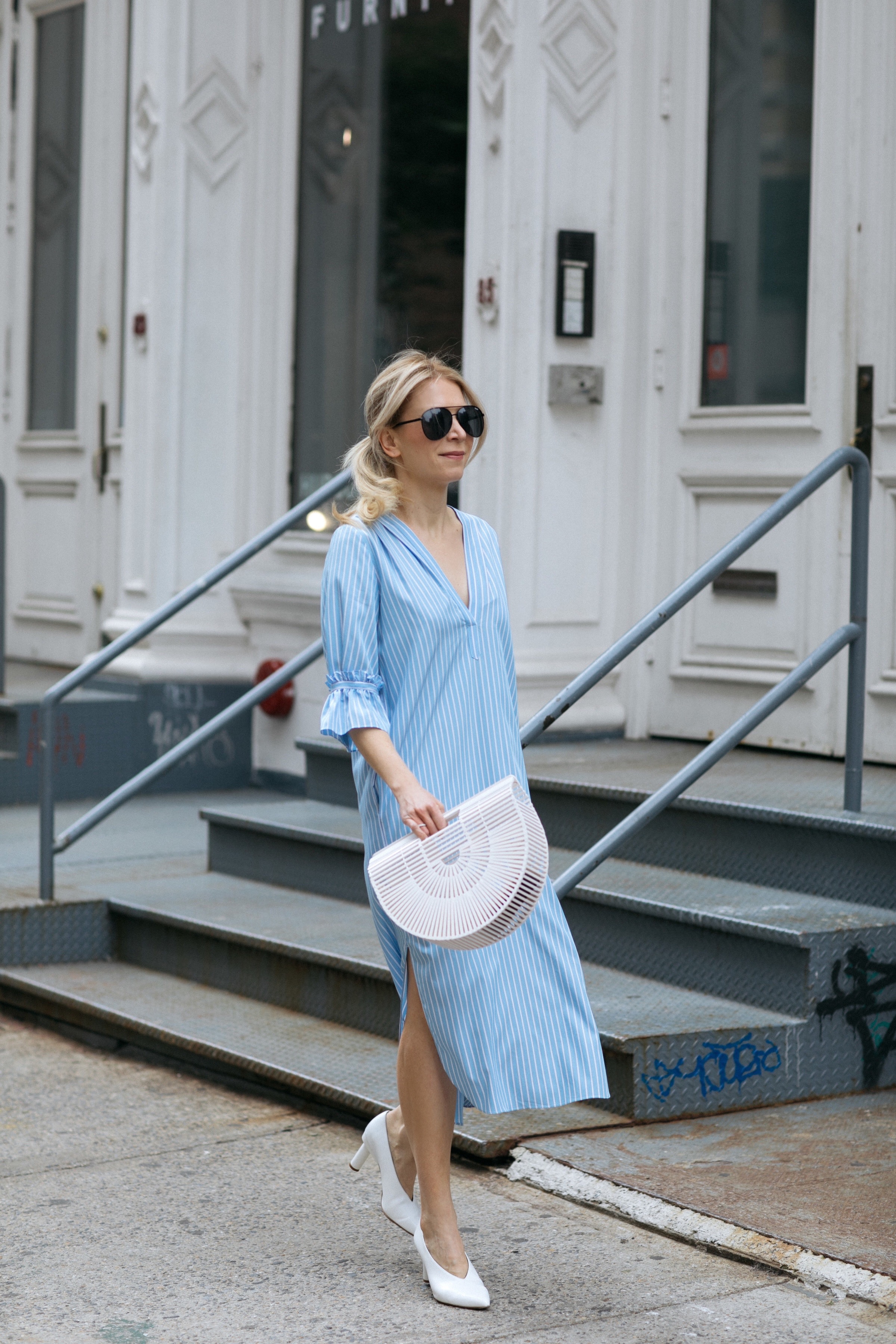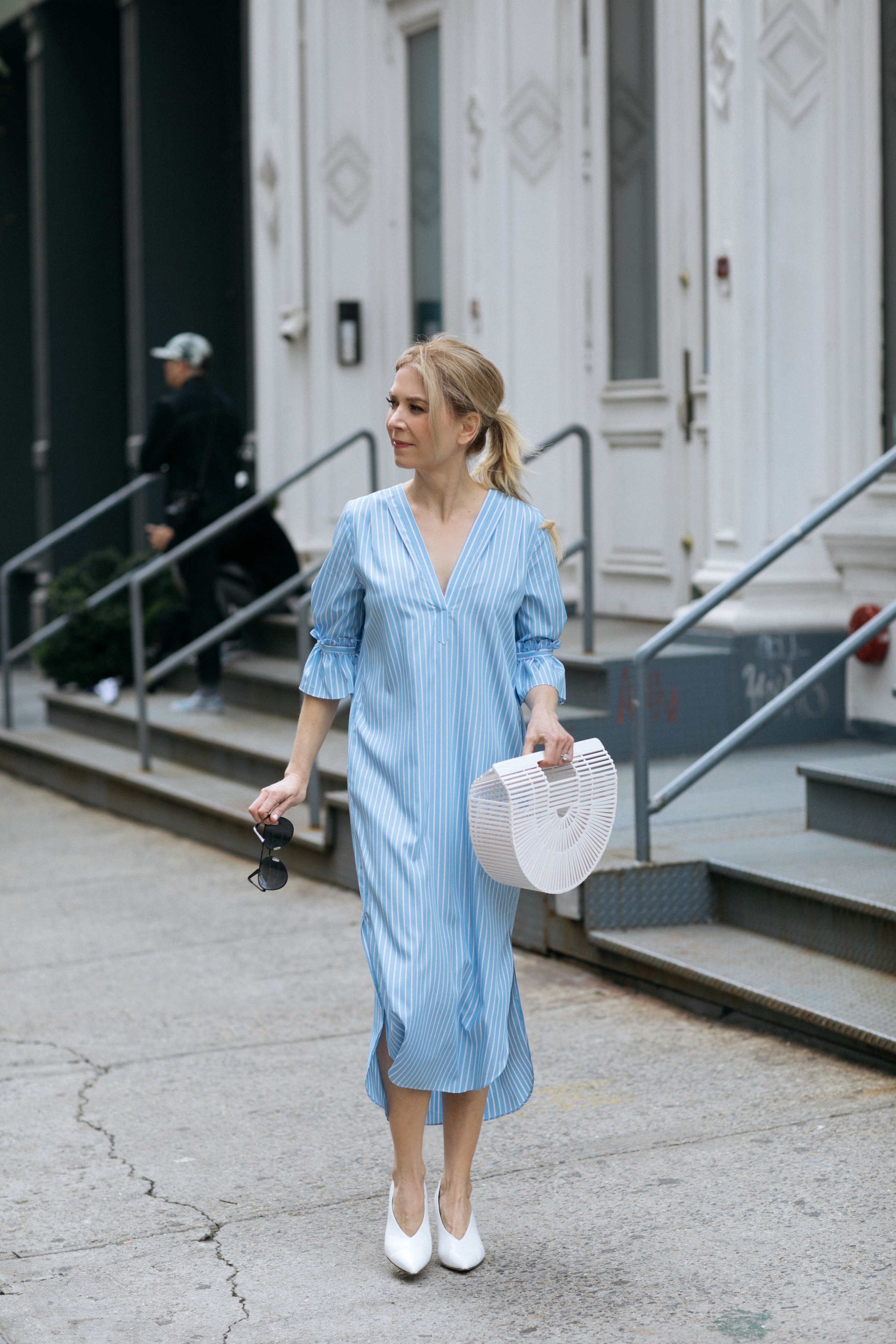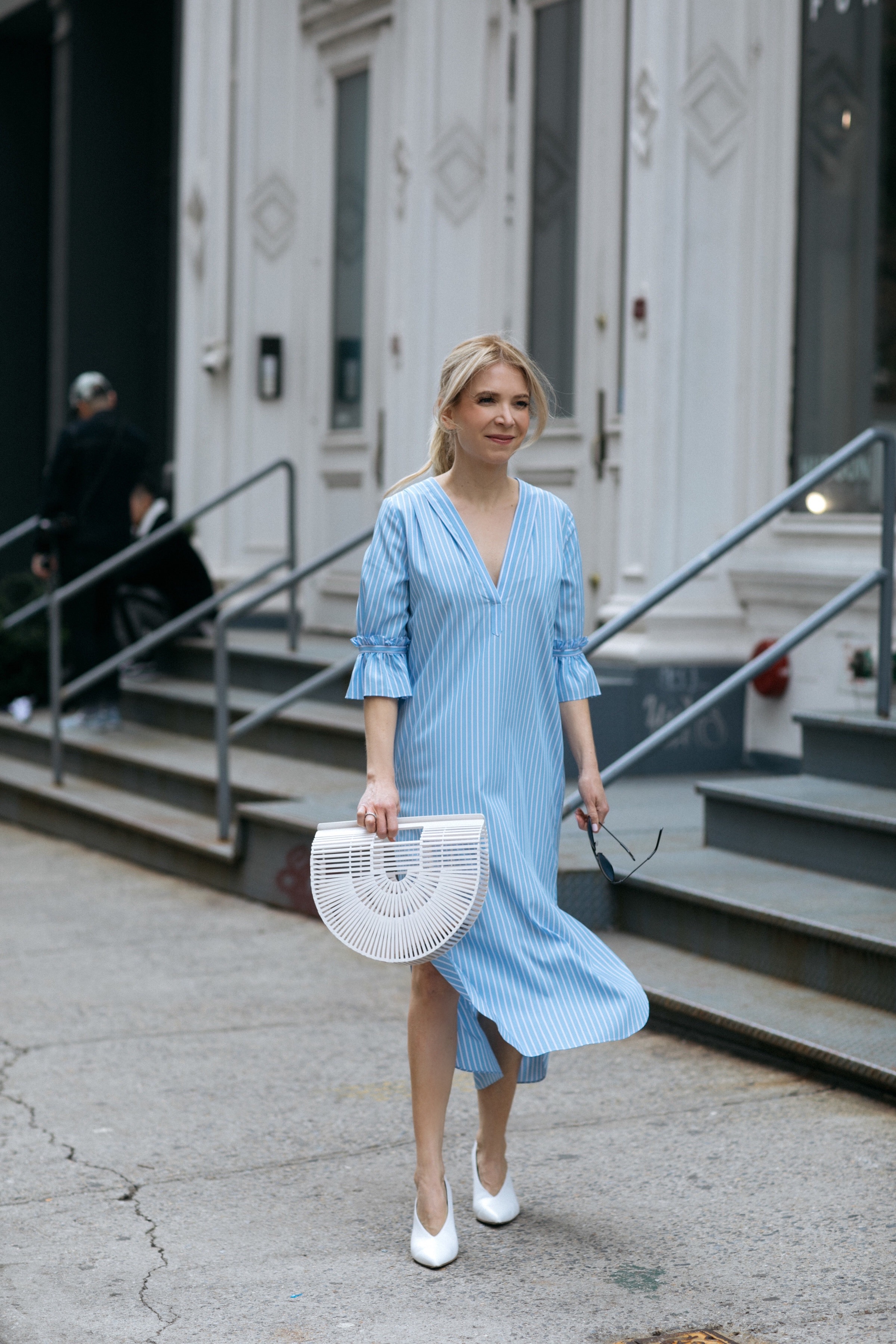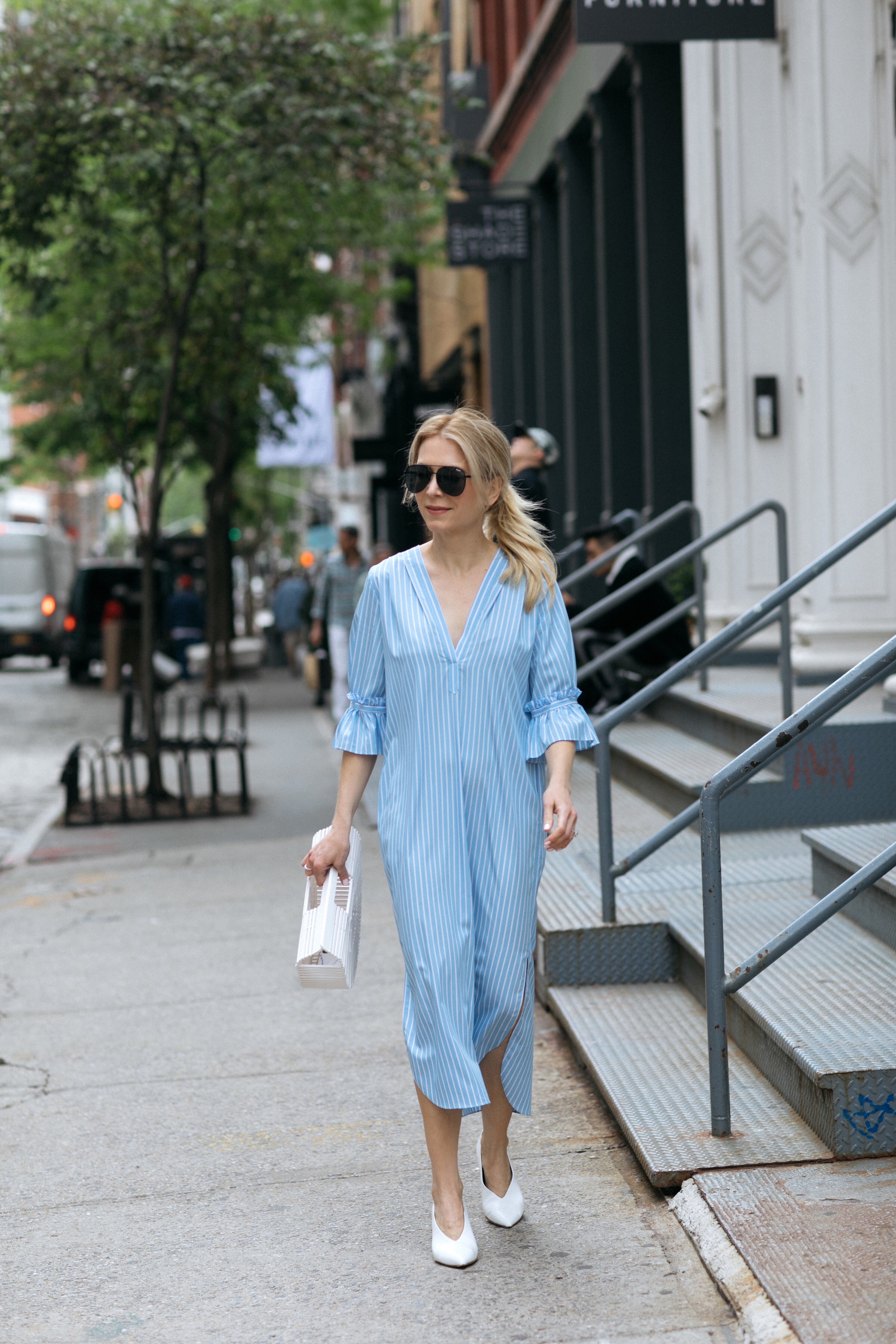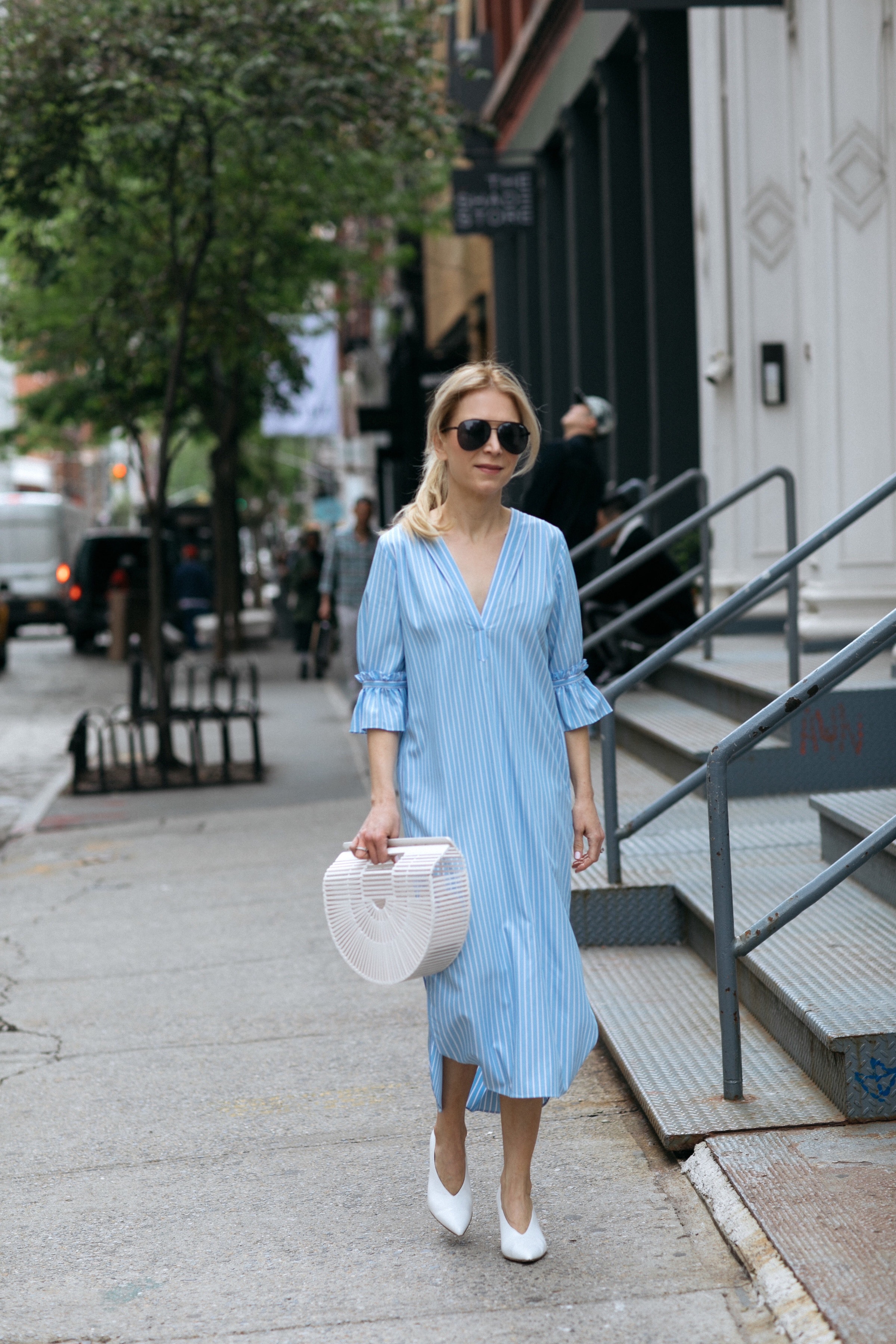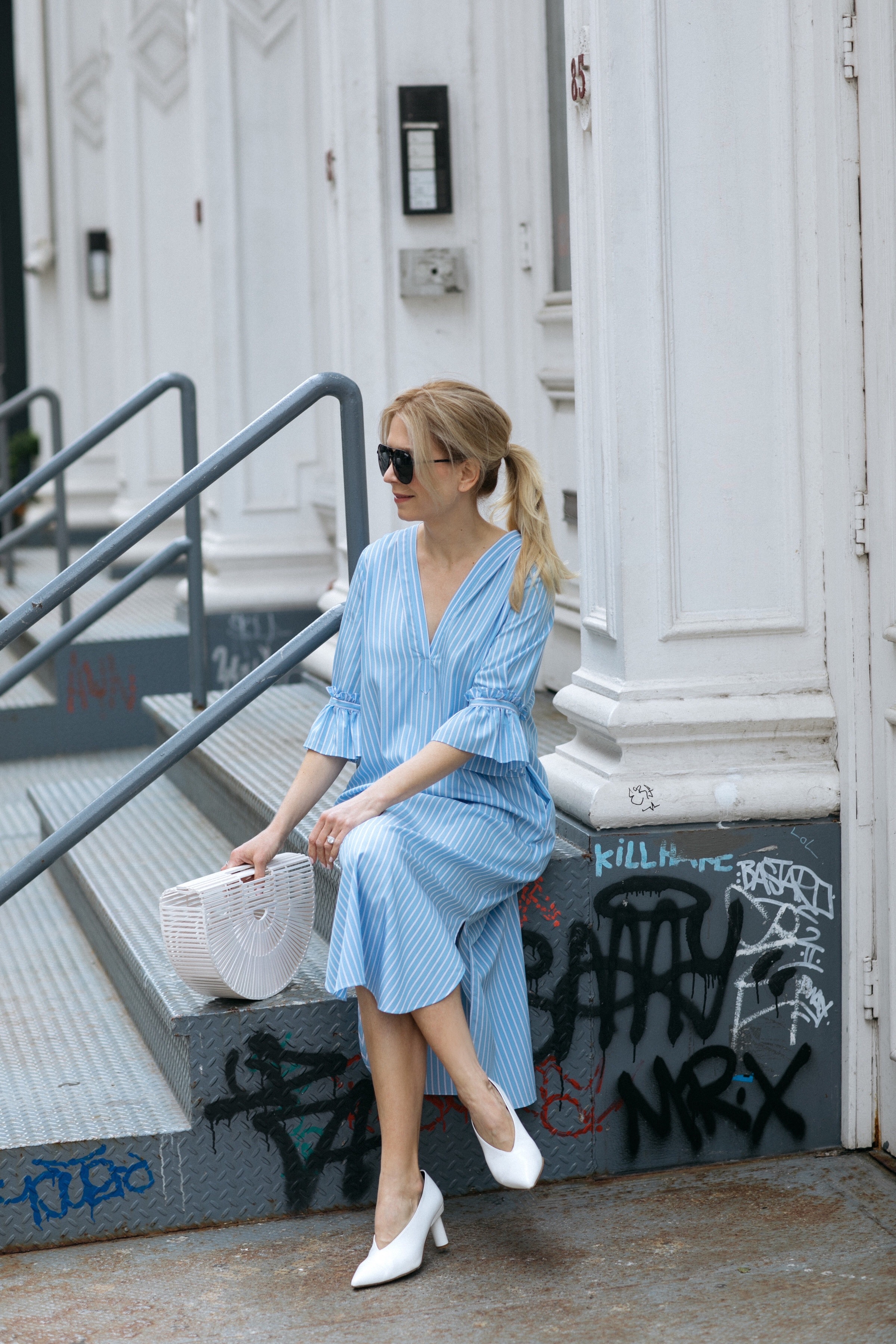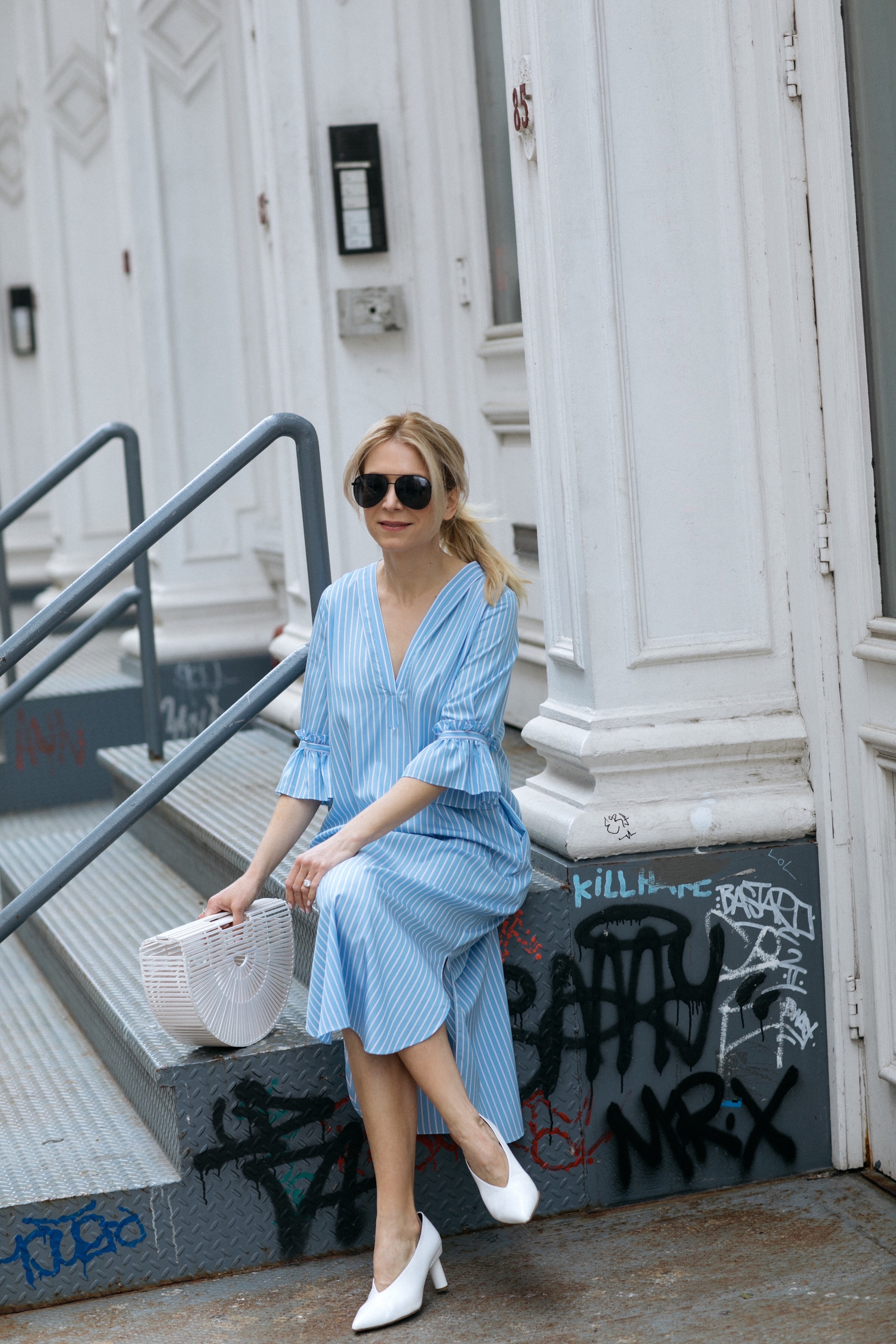 This blue pinstripe dress is such a great find!  It is such a classic!  You can wear it loose like I did, with a pair of heels, or you could wear it belted and change up the shoes to slides, sandals, or sneakers!  I love to find dresses you can just slip on that are loose when the weather is warm!
Today is my four-year-old's "graduation" ceremony from preschool!  We have been at that preschool five years now, because my older one started there when she was three.  It is bittersweet.  On one hand I am happy that next year they will both be at the same school until 3 pm, so I will only have one drop-off and pick-up, but on the other hand I will really miss that extra time I have every day with my little baby.  She's growing up so fast!
This time of year is filled with milestones and markers when you have kids.  There are so many end of year events like recitals, performances, tests, graduation ceremonies, it goes on and on.  Every day there is something.  All these things make you actually stop and look at your kids and realize how fast they are growing and the time is passing.  Of course you are happy, but it is also a bit emotional!
I hope everyone is having a great week, thank you for reading!
xxxxx
Laura