Dress: Anthropologie | Shoes: Frye  | Bag: Gucci | Sunglasses: Quay Australia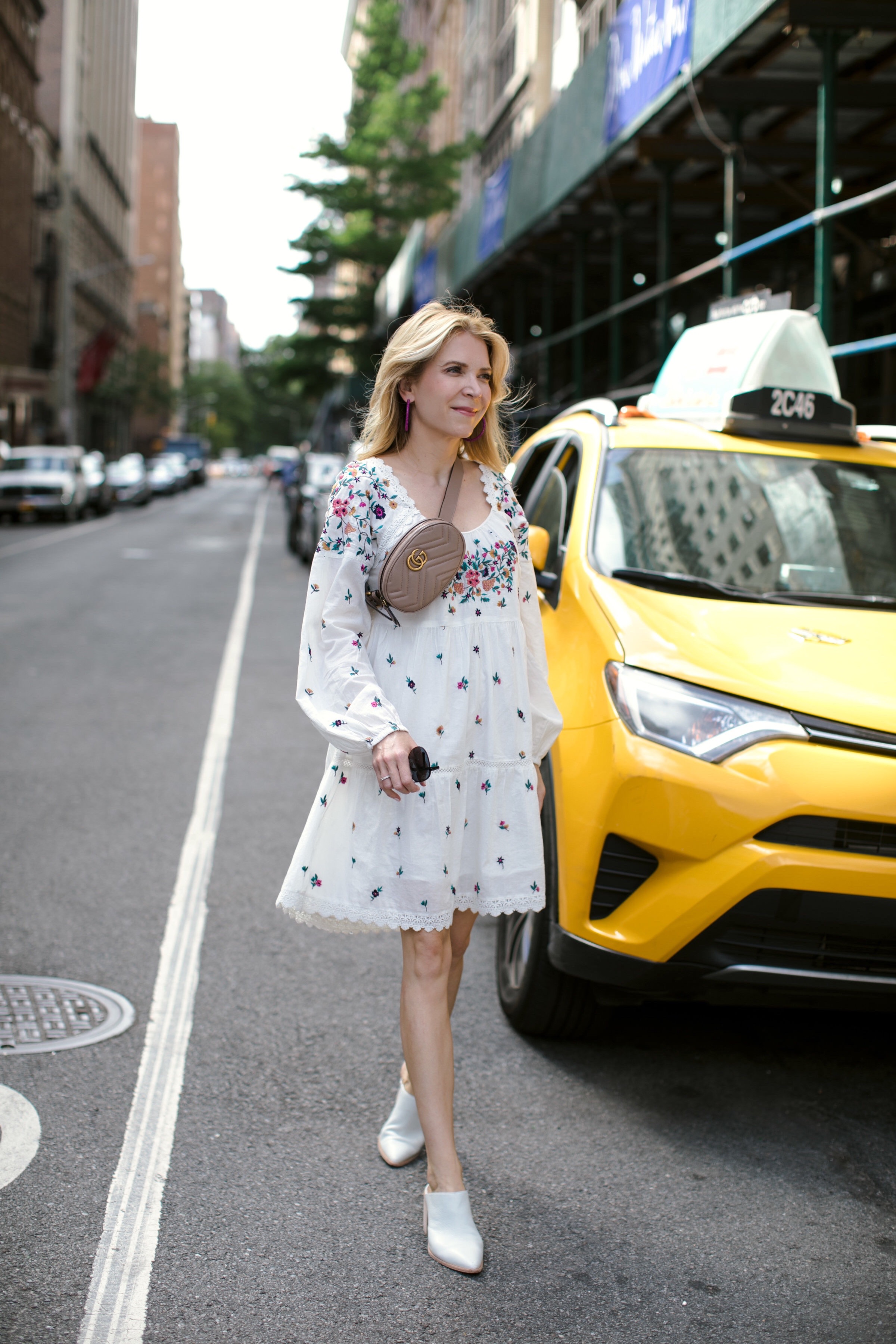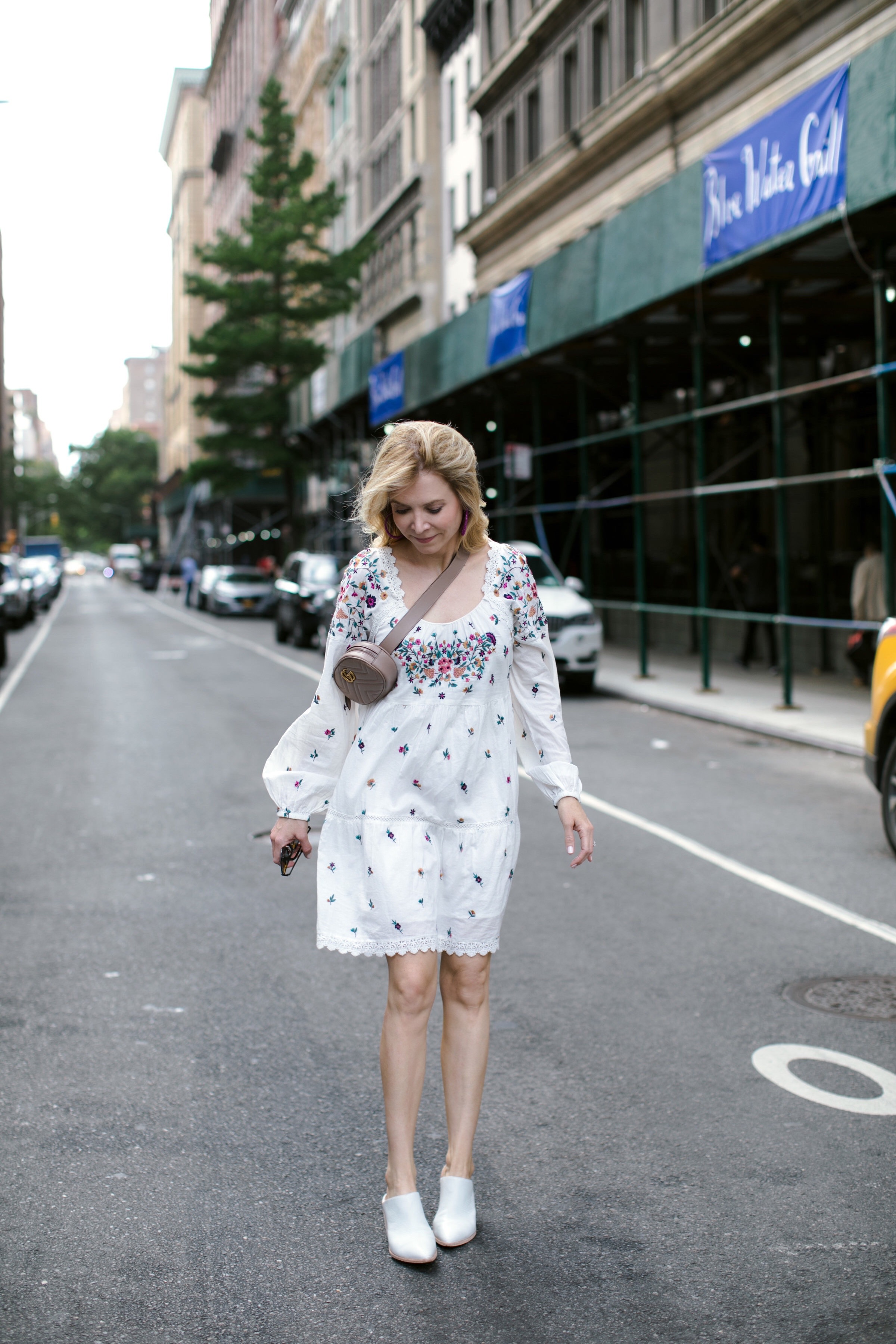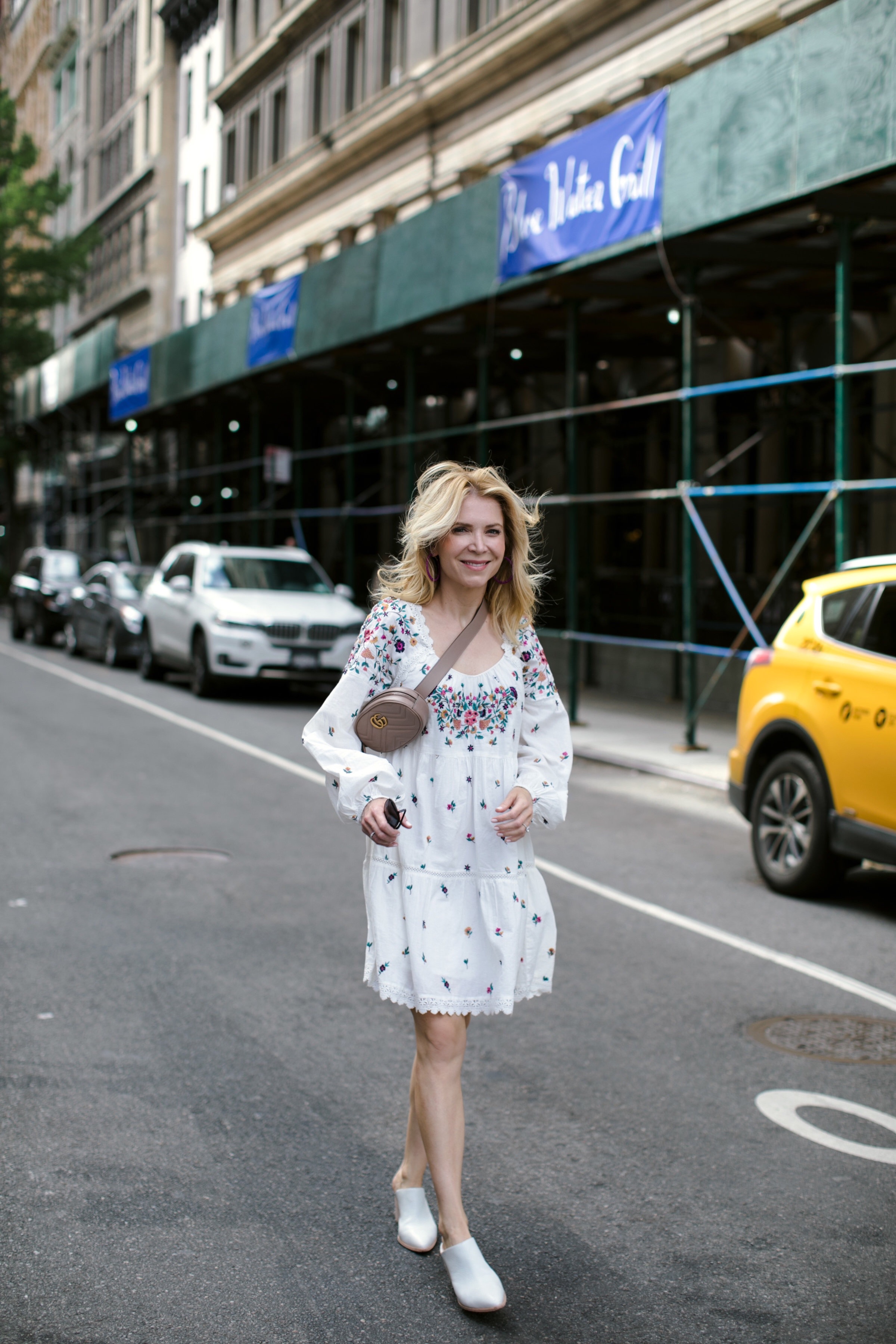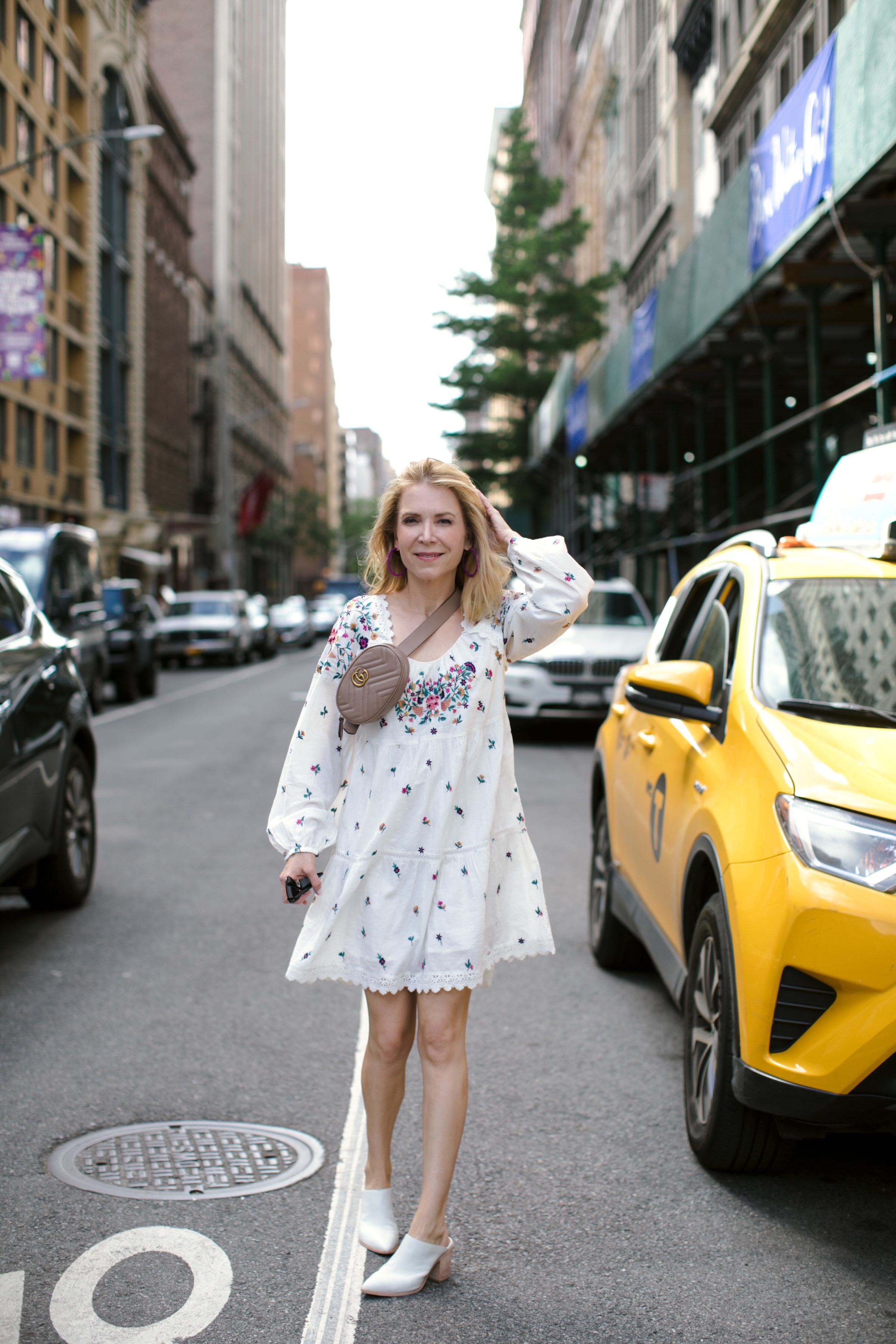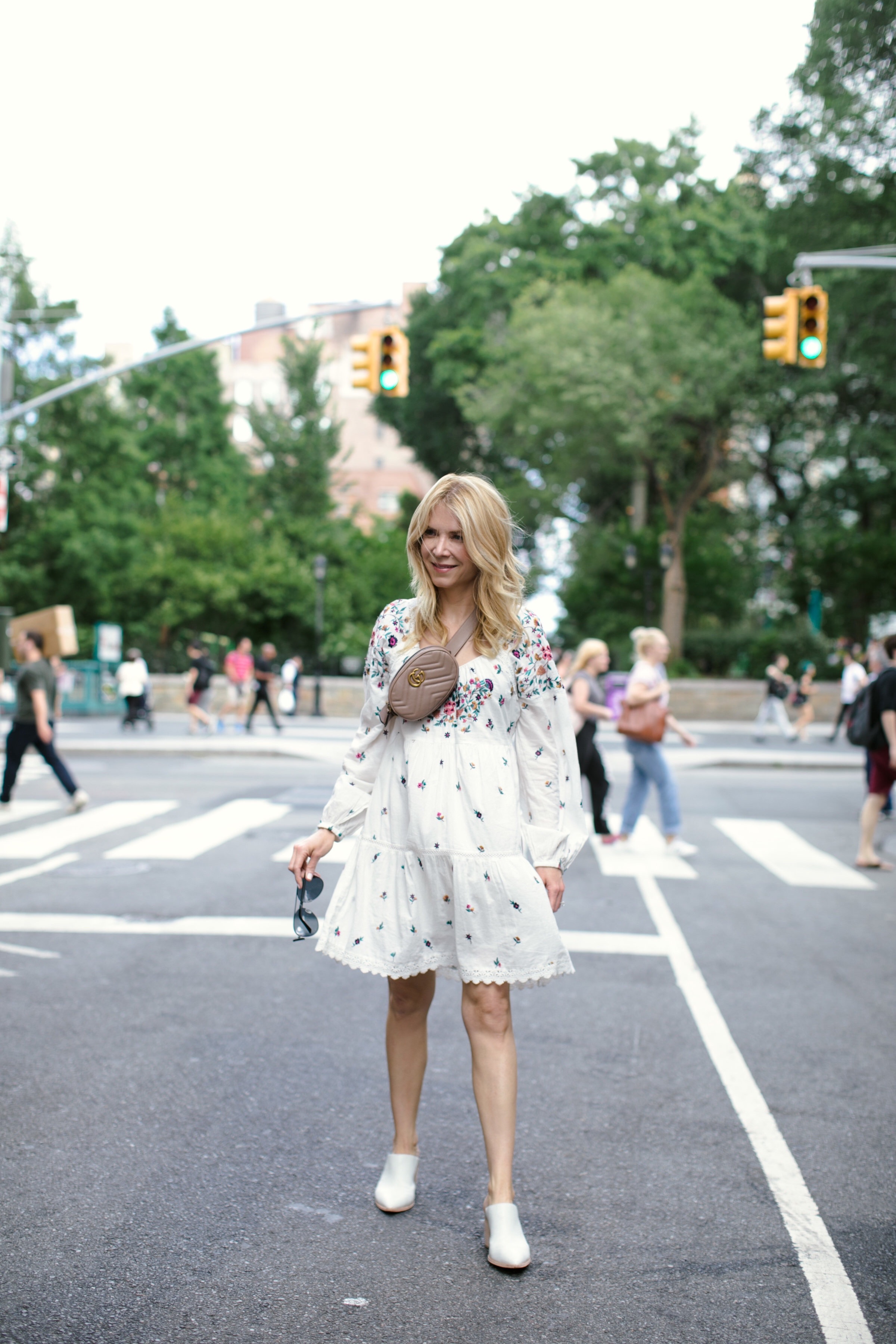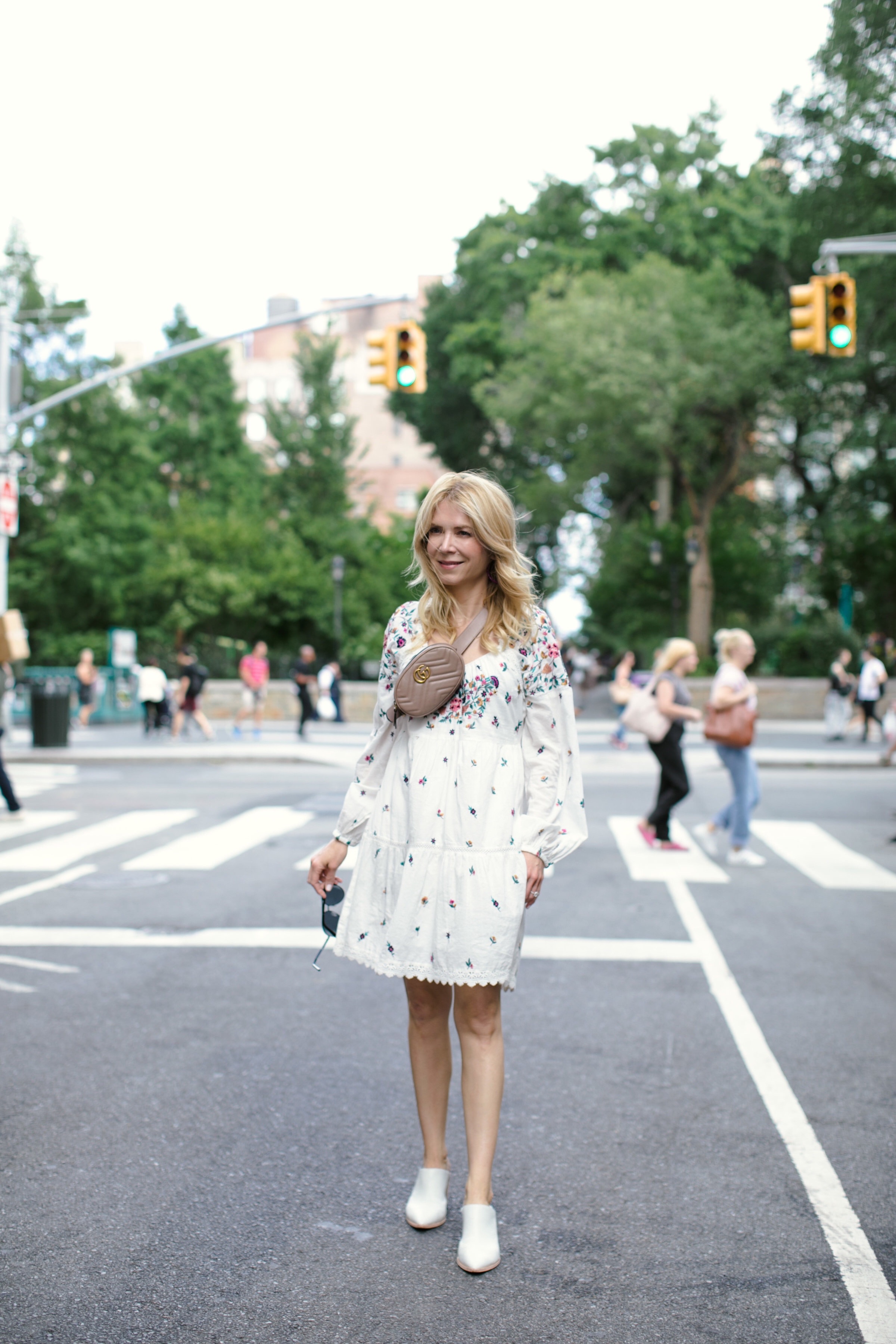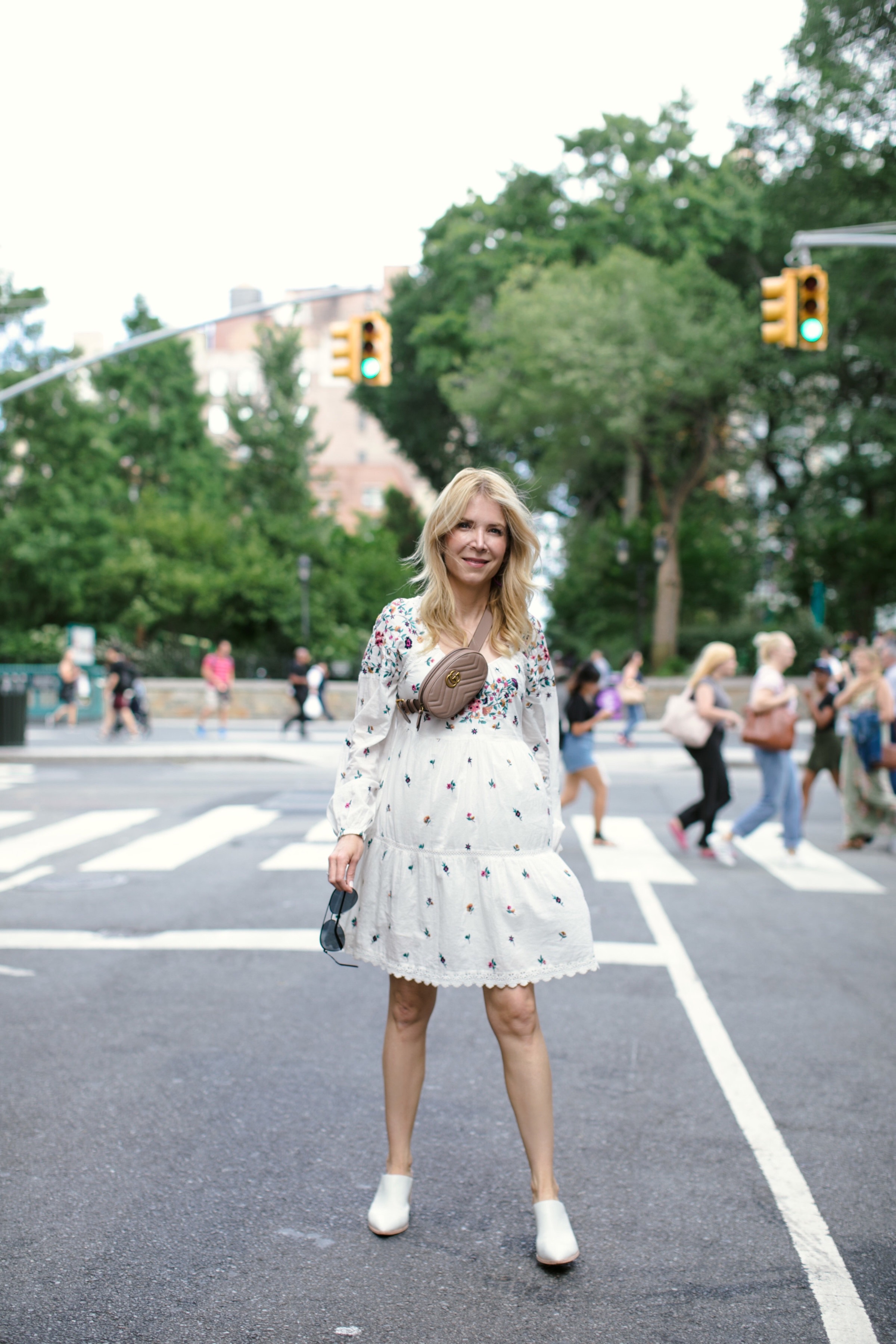 Just a quick one today!  To update my look, I tried wearing my belt bag as a cross-body here.  The strap on this Gucci one is a little bit short for cross-body but I still think it looks cute.  Belt bags are a great way to add structure to a floaty dress like this one from Anthropologie.  This dress, by the way, is super cute.  It is not too short, and it's a bit fitted through the bust to the top of the waist so it isn't completely like a tent.  The embroidery detail gives it a boho flair which is timeless so you could wear it for several summers.  You could even take it into fall over a pair of cuffed jeans and ankle boots.  I am not a huge dress-over-jeans person but when I see girls doing it I love how it looks so I might try it again more this Fall.  I am always seeking new ways to make my existing clothes more fun.  Dresses over jeans, and belt bags as cross-body are just a couple of ideas – nothing groundbreaking of course – but surprisingly when you try them you feel like you have a whole new outfit and it can make you feel more together.
I hope you are having a great week!  Thank you so much for reading!
xxxxx
Laura