Top: LOFT (similar with short sleeves here and sleeveless here) | Pants: LOFT | Boots: Kurt Geiger | Sunglasses: Dior | Earrings: Sachin & Babi | Bag: Prada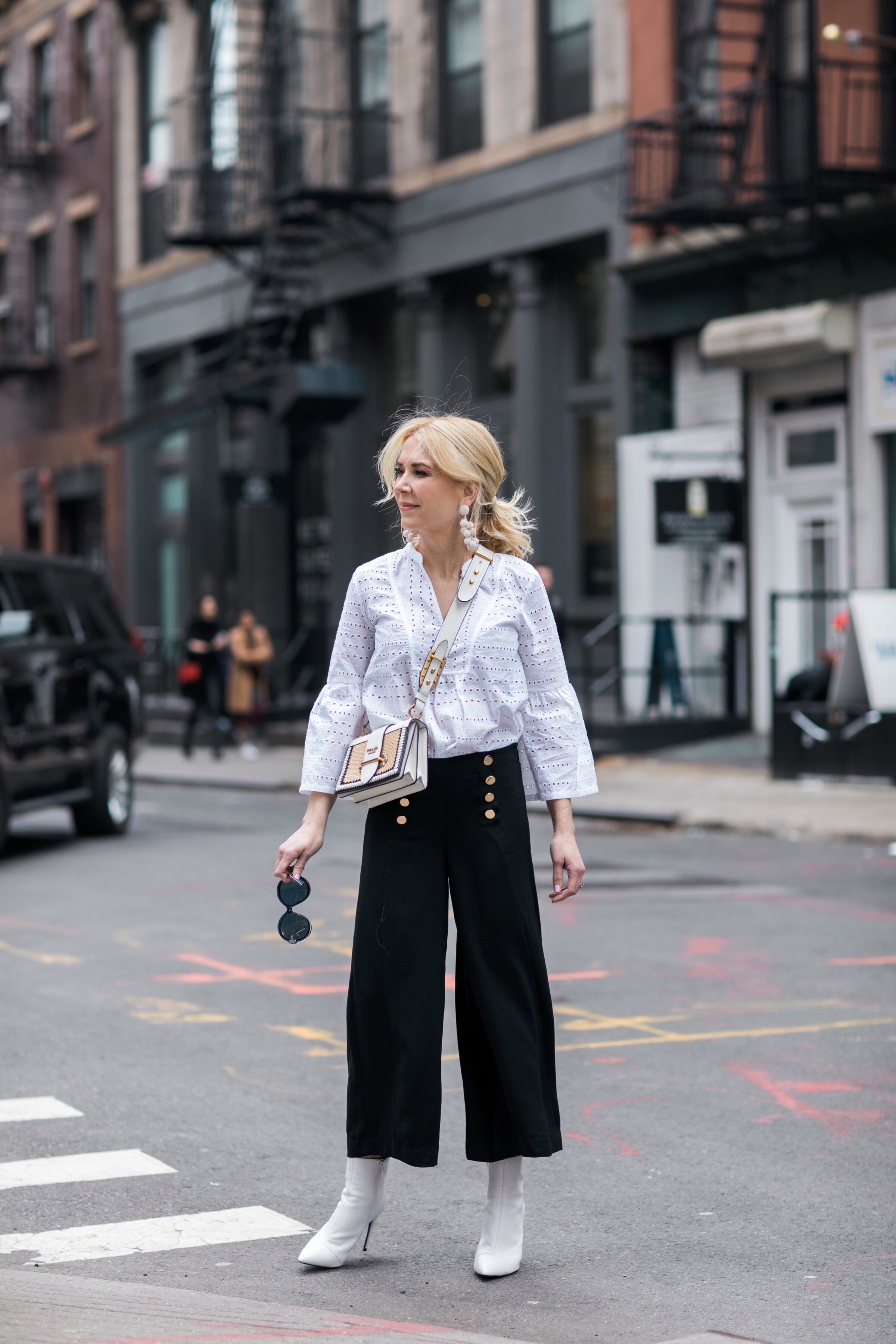 Since I quit my job, I almost never shop at LOFT.  I always think of LOFT, like its sister company Ann Taylor, as offering mostly very basic workwear, and I literally never even go in to either of those stores anymore. But the other day I was walking by and I saw some cute things in the window of LOFT so I went in!  And I was inspired to try to put together an outfit for you all on the blog from LOFT.   I know it is a very popular place for many American women to shop, so I thought I would go in and see what it is like these days!  I tried on a bunch of tops and bottoms, and this is what I came up with! I wouldn't normally have thought a white eyelet tunic could look good with sailor pants, but I was pleased with how this combination turned out!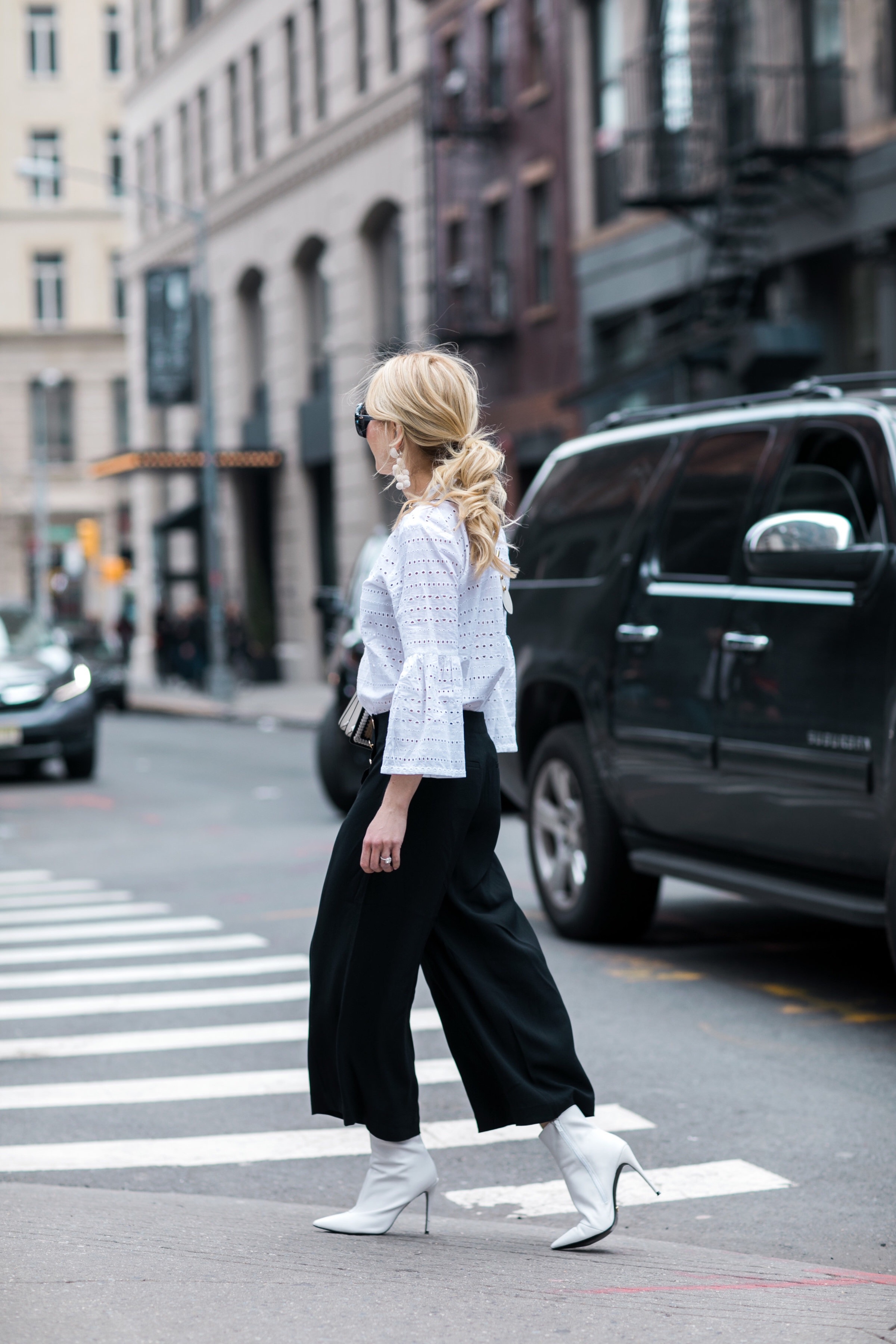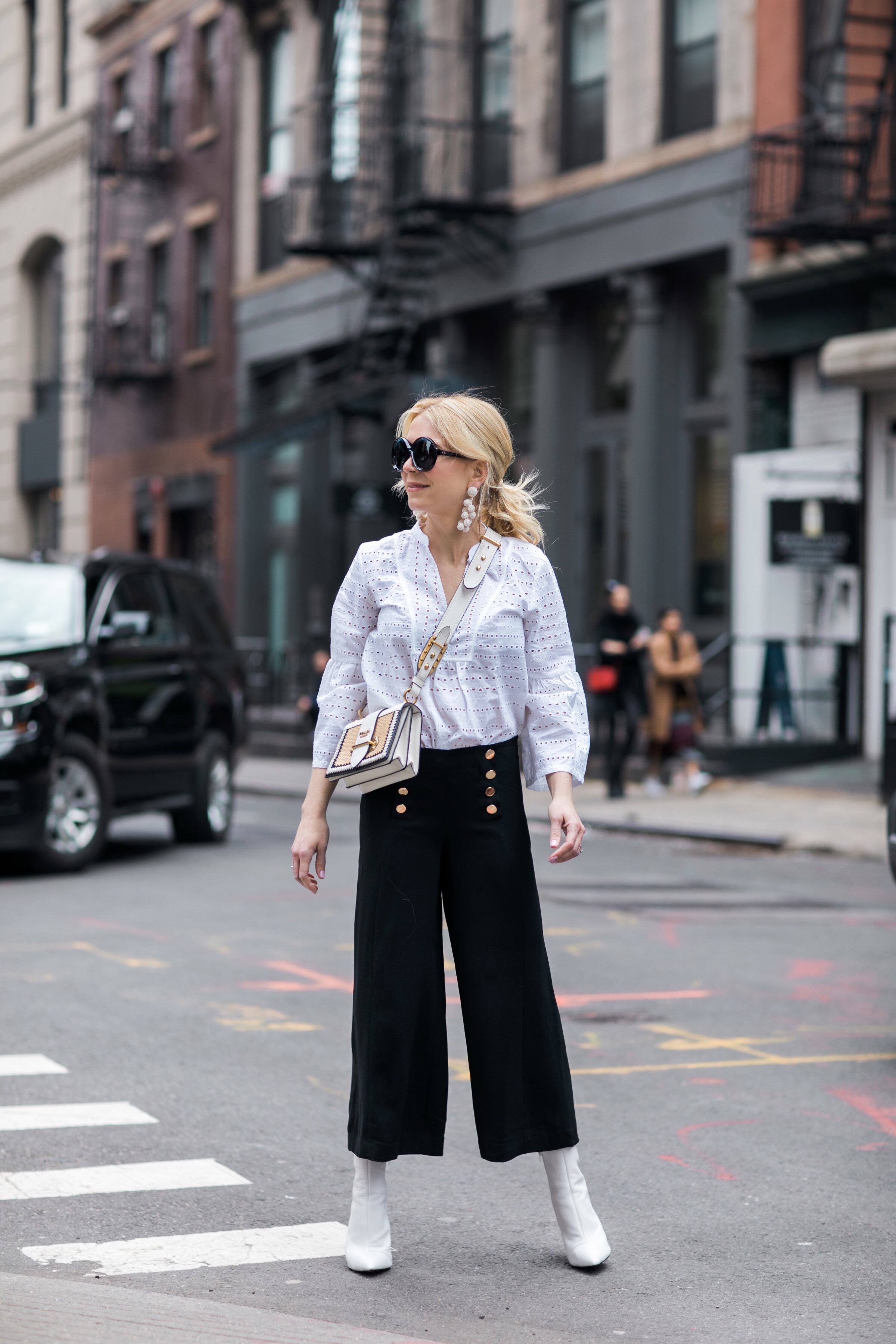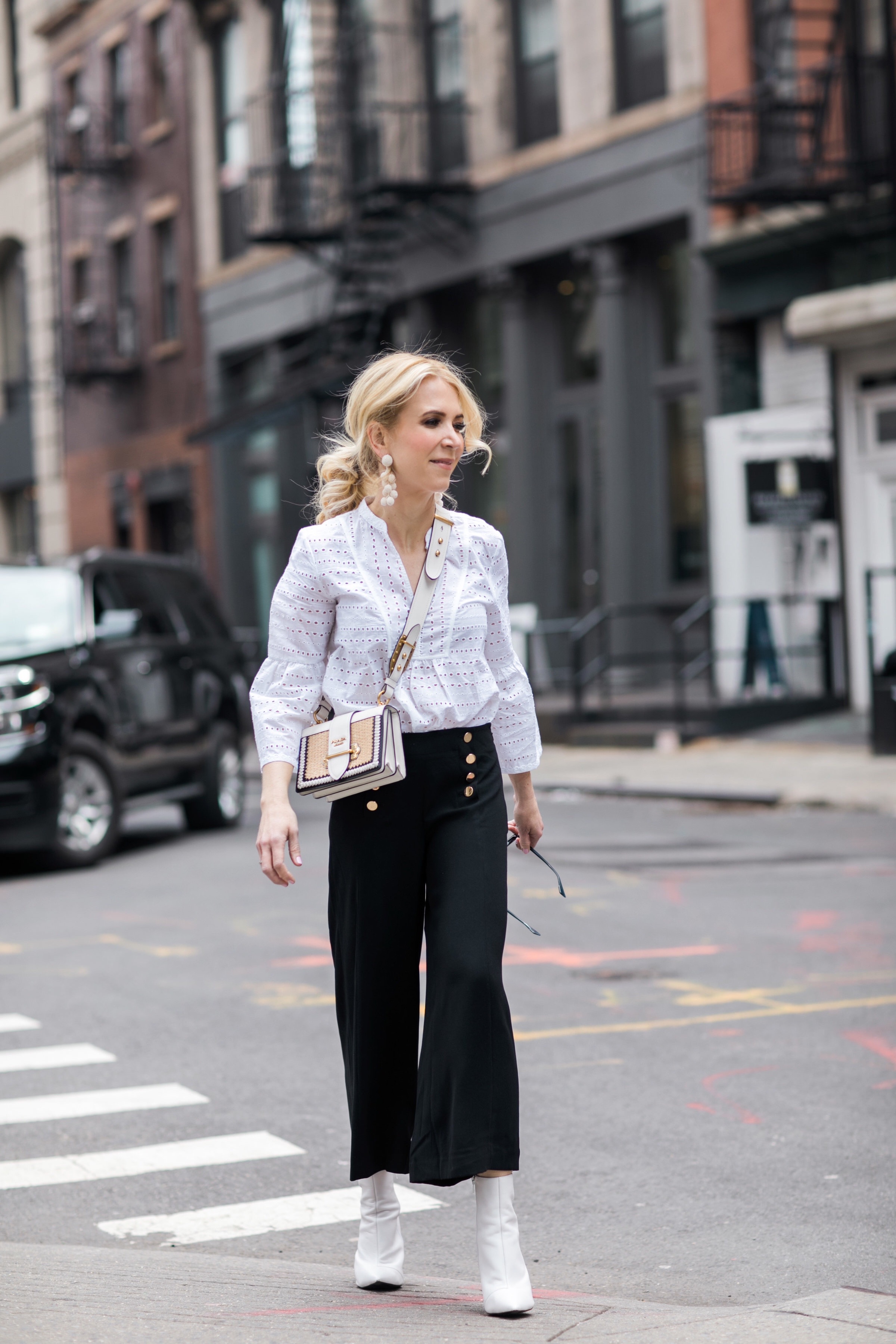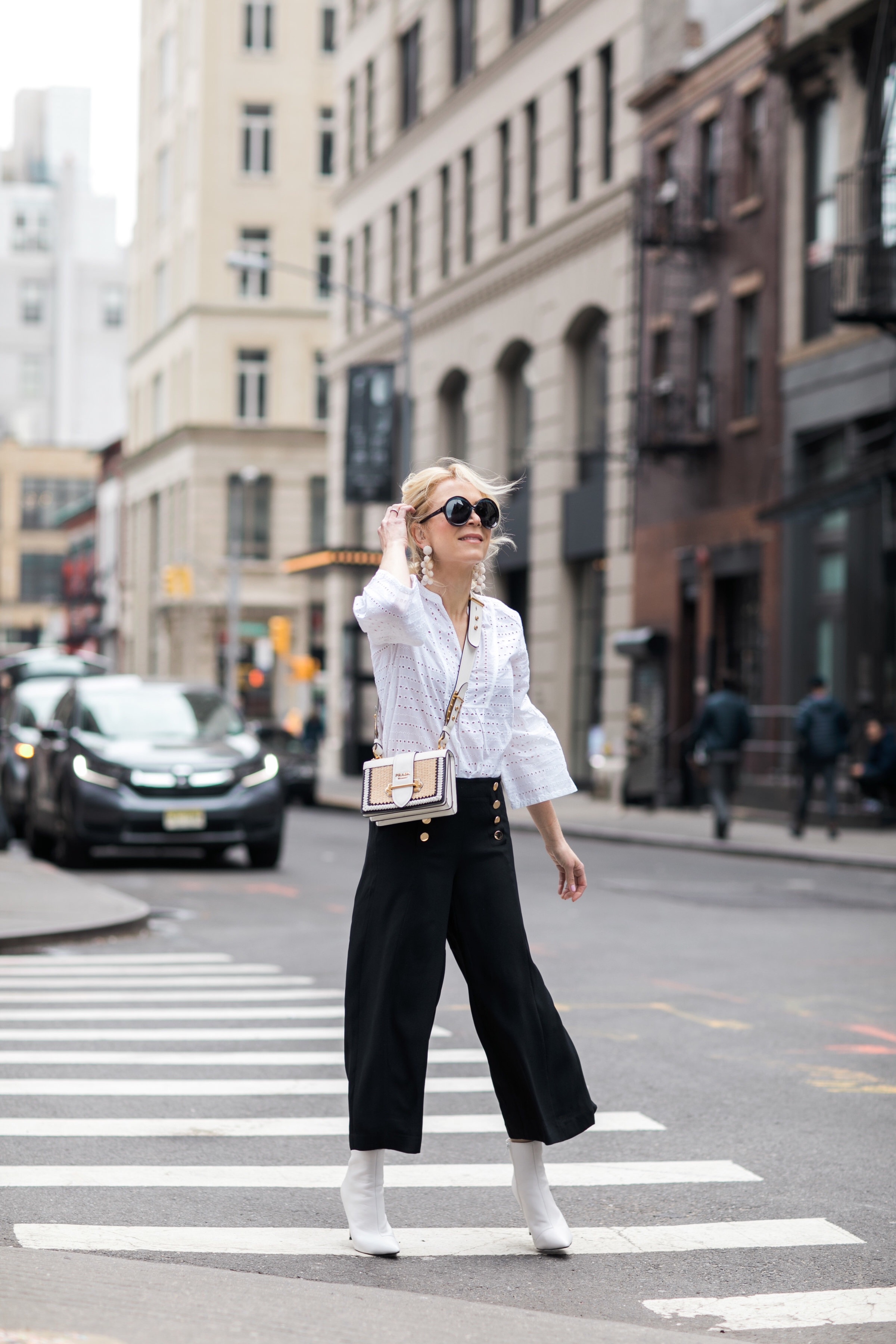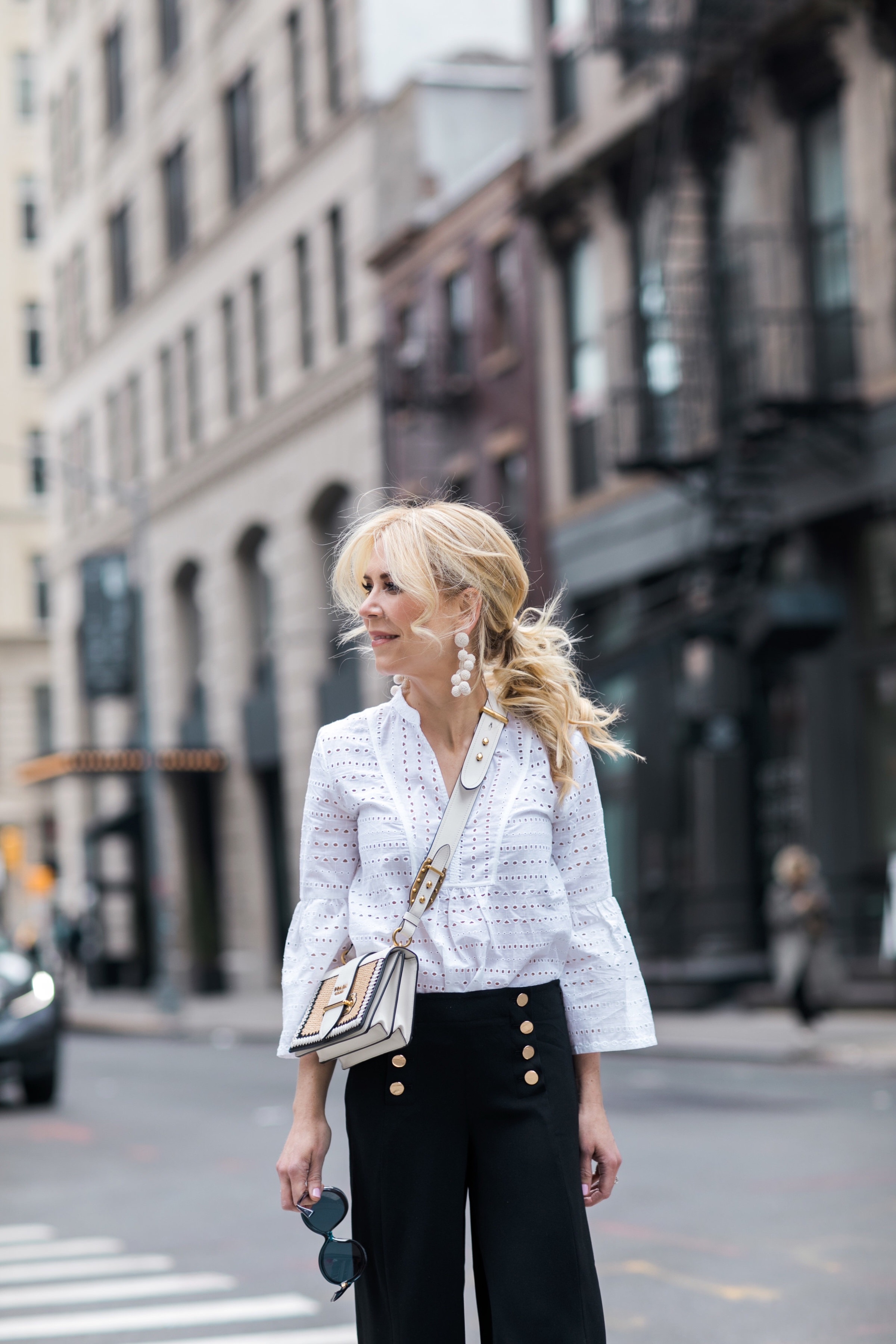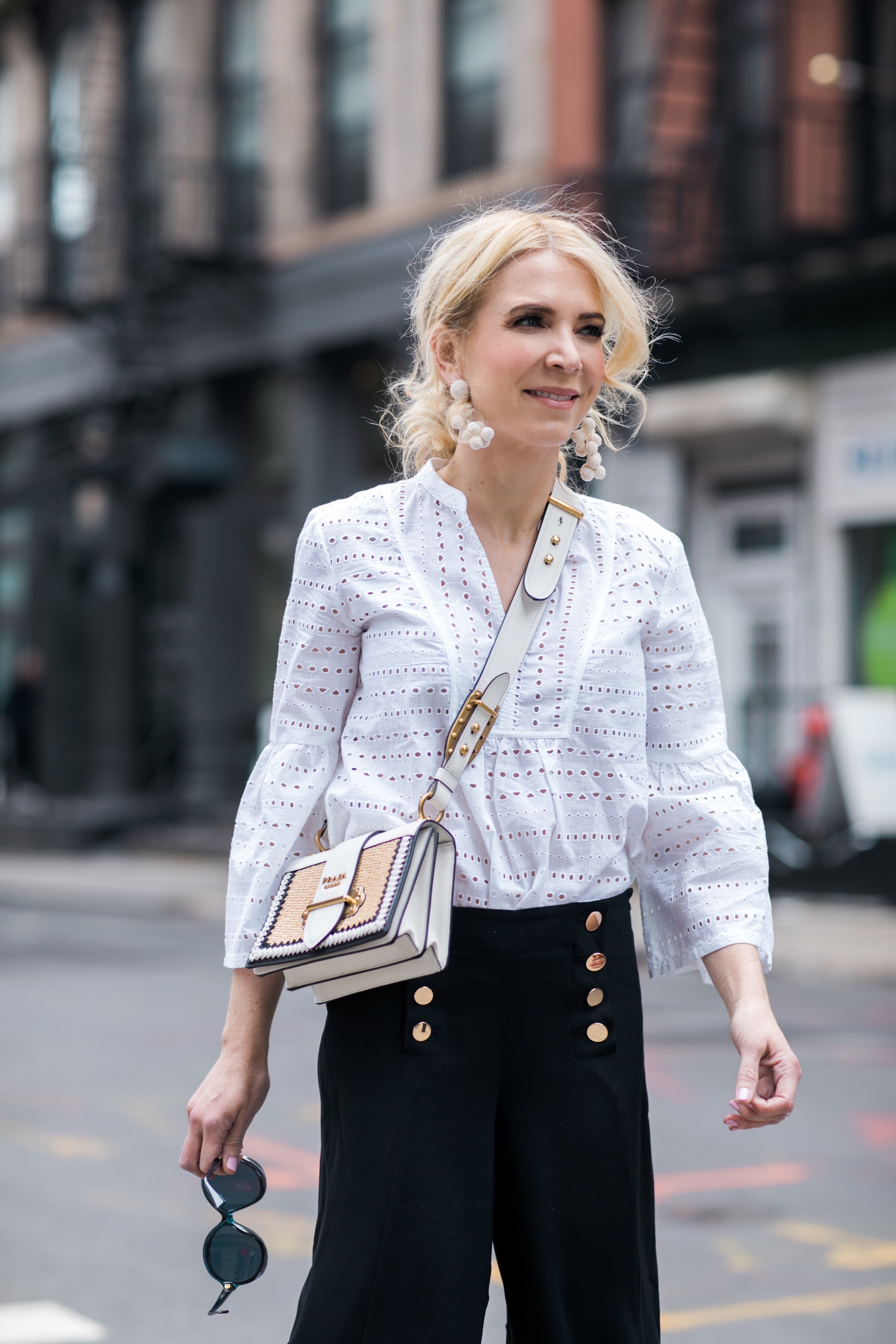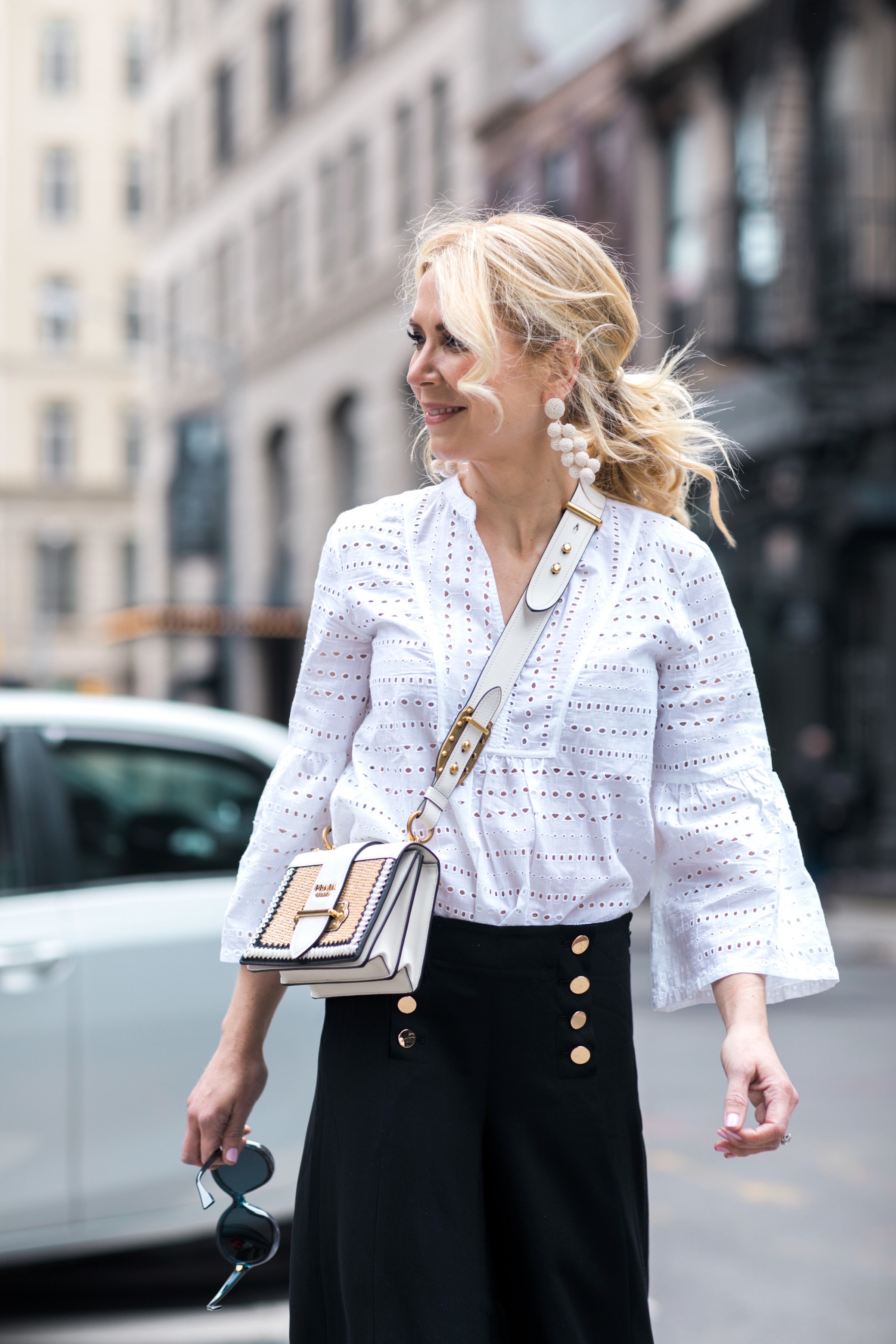 Creating this post has really inspired me to take on more styling challenges like this.  Shop in stores I never shop in, try combinations I wouldn't normally try, to see what I can come up with.  You can find so many unexpected fun treasures at great price points if you just look!
Thank you for reading!  And get yourself down to LOFT and find a new outfit!
xxxx
Laura