Coat: Zara | Dress: & Other Stories | Belt Bag: Gucci | Boots: Kurt Geiger | Sunglasses: Ray-Ban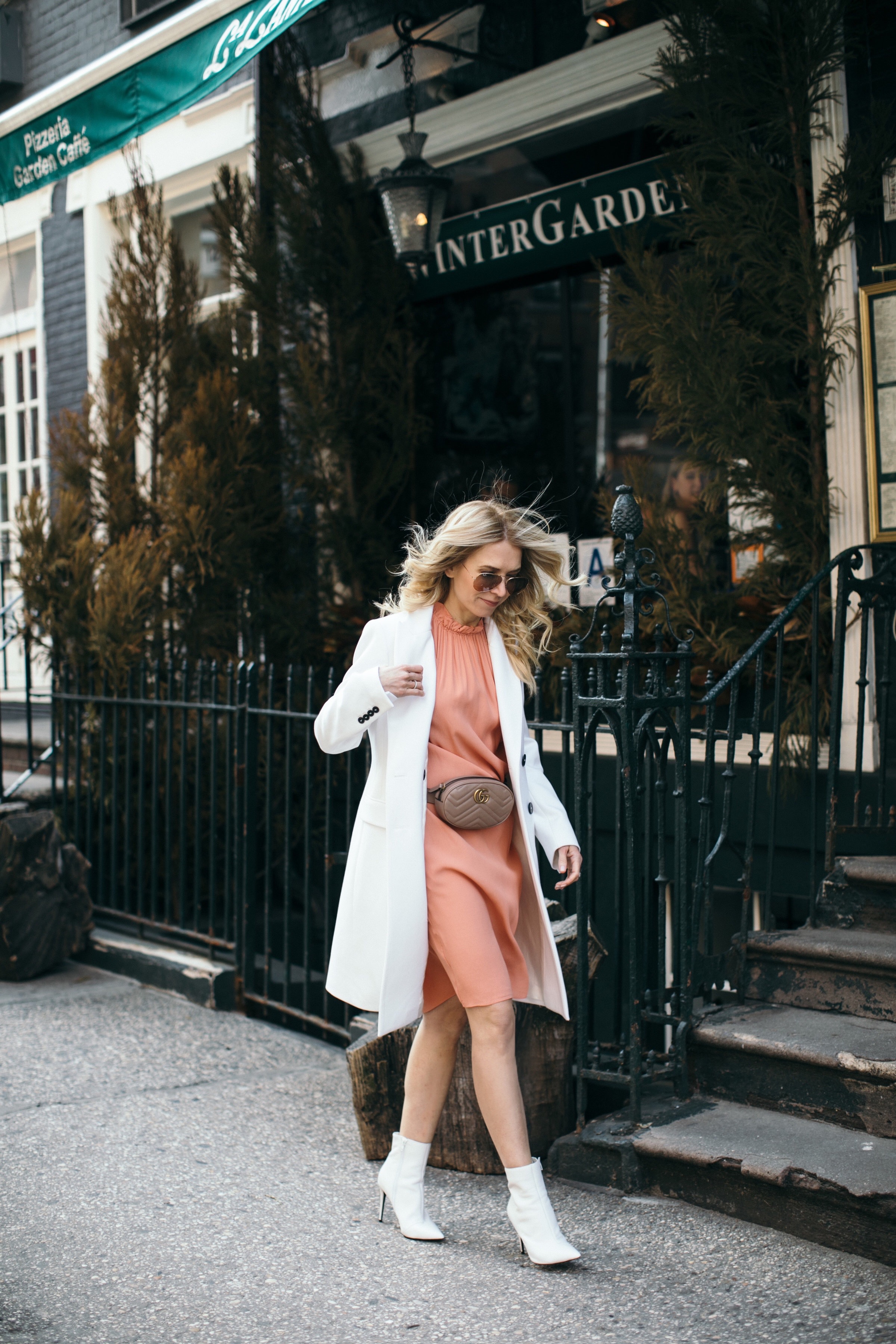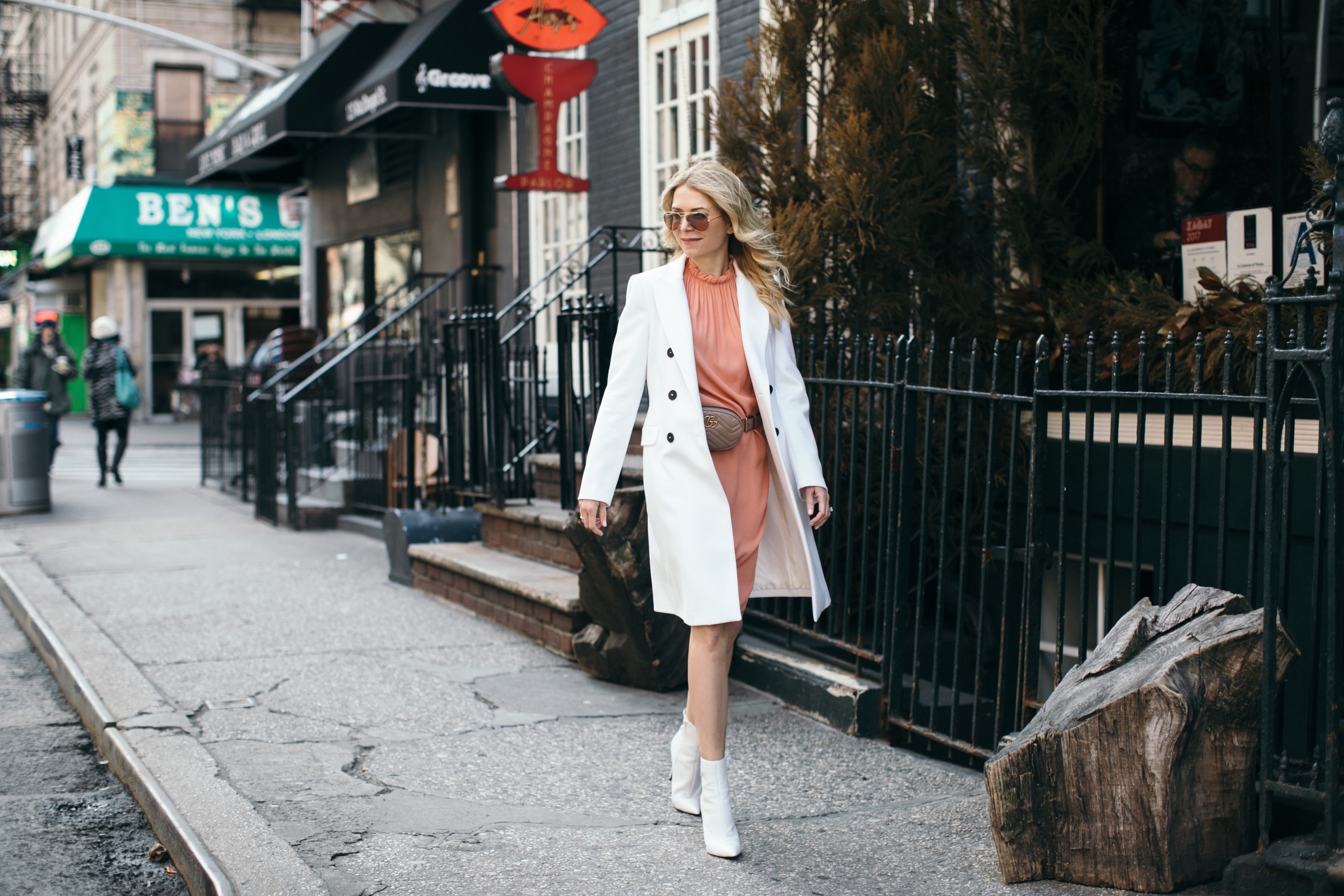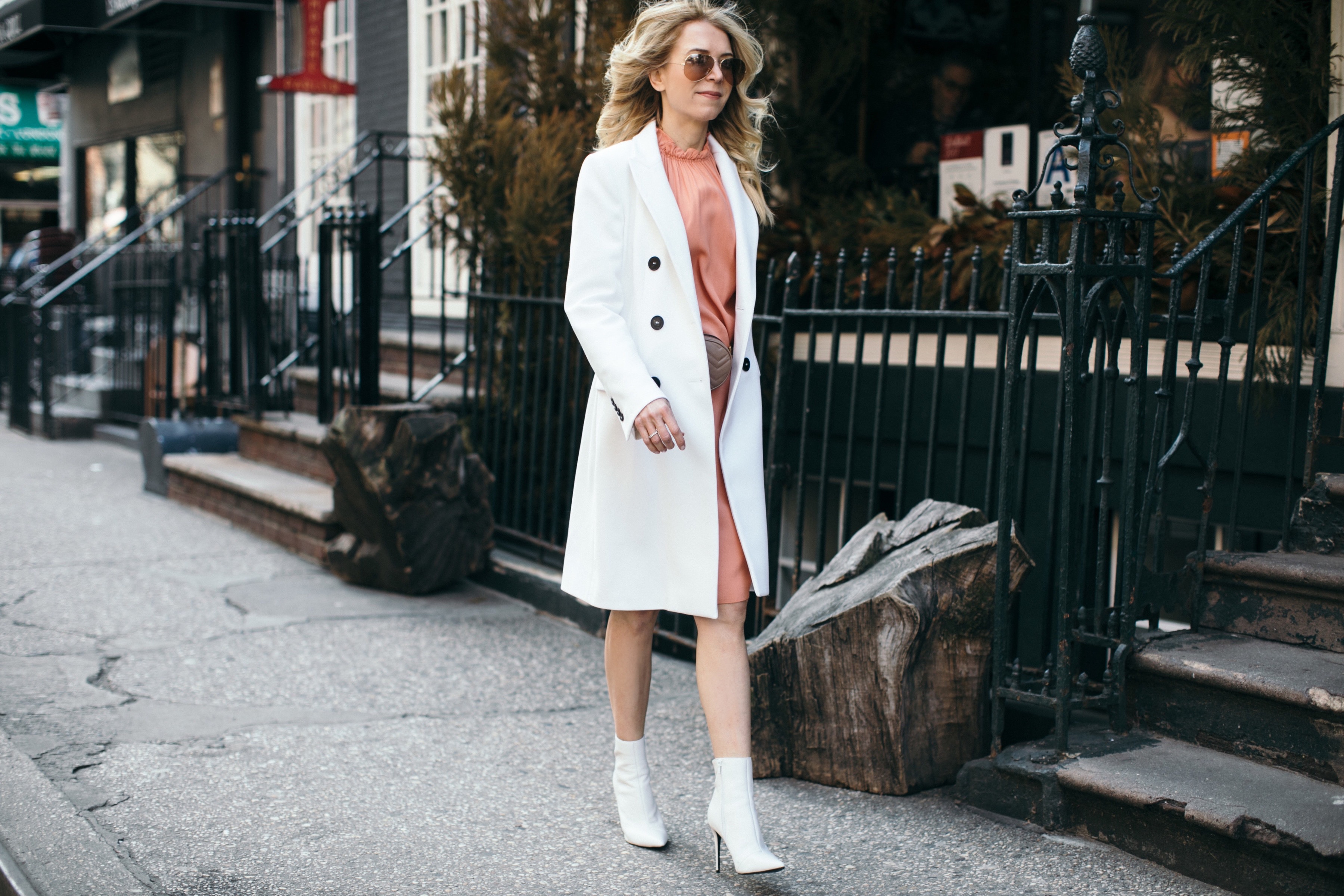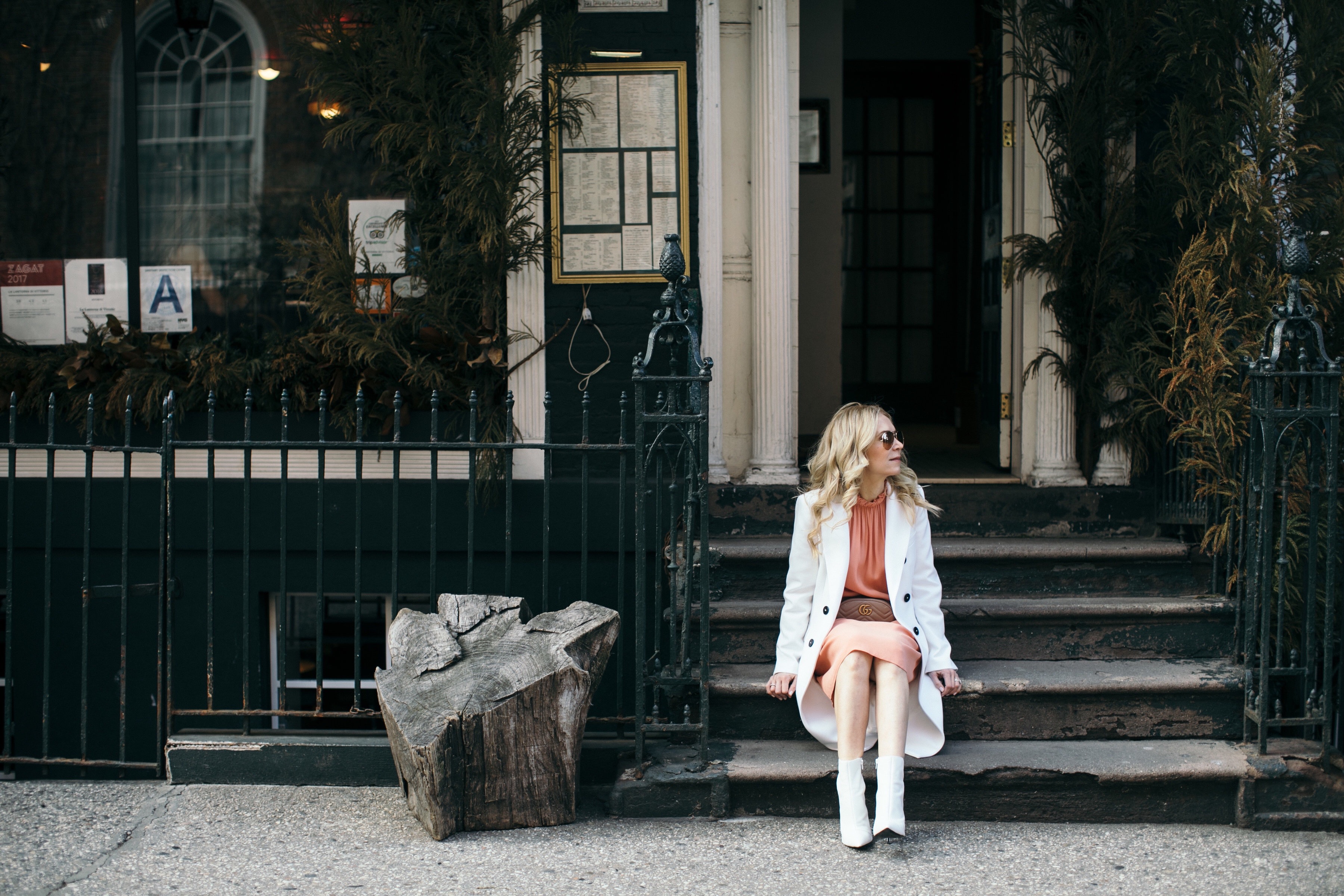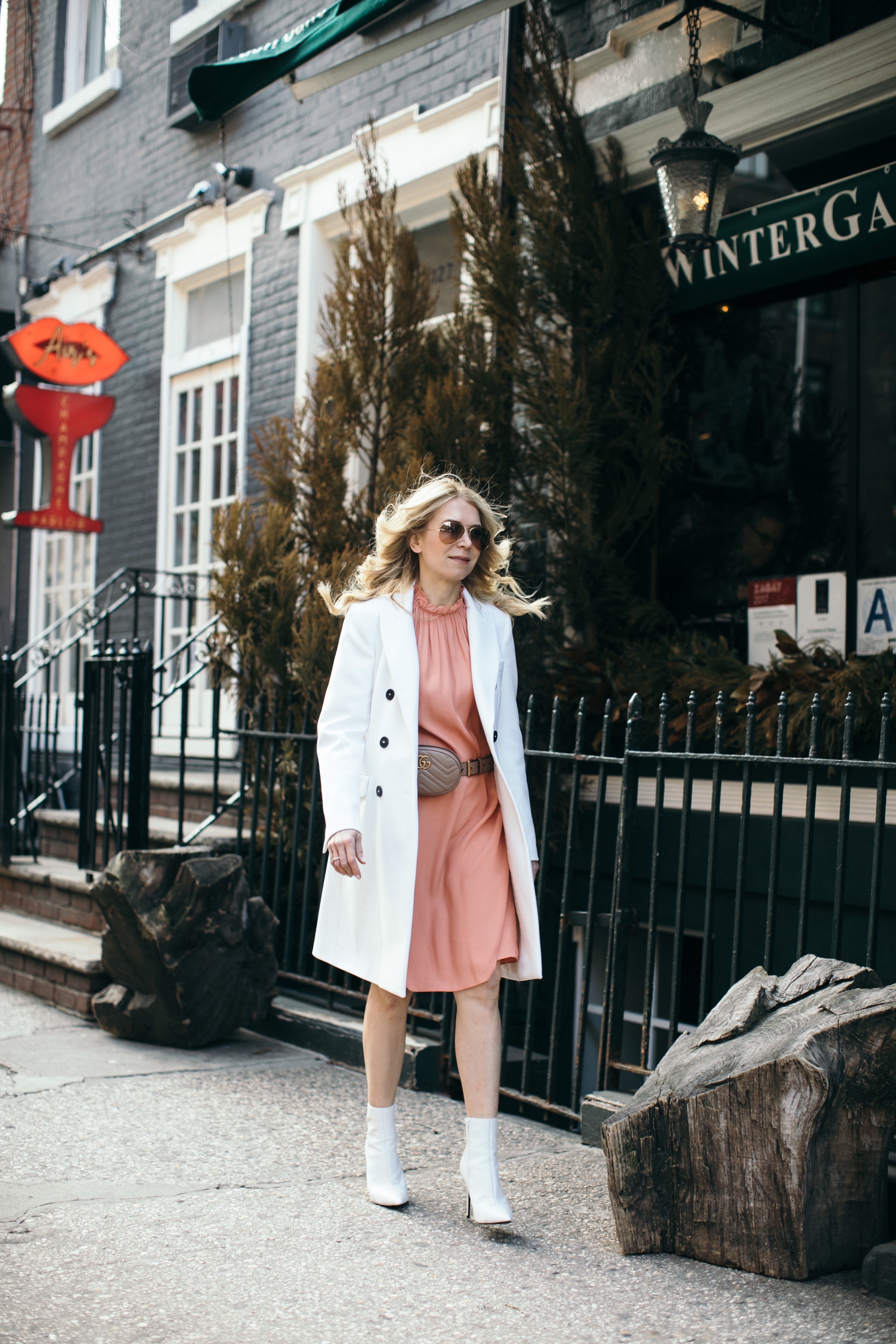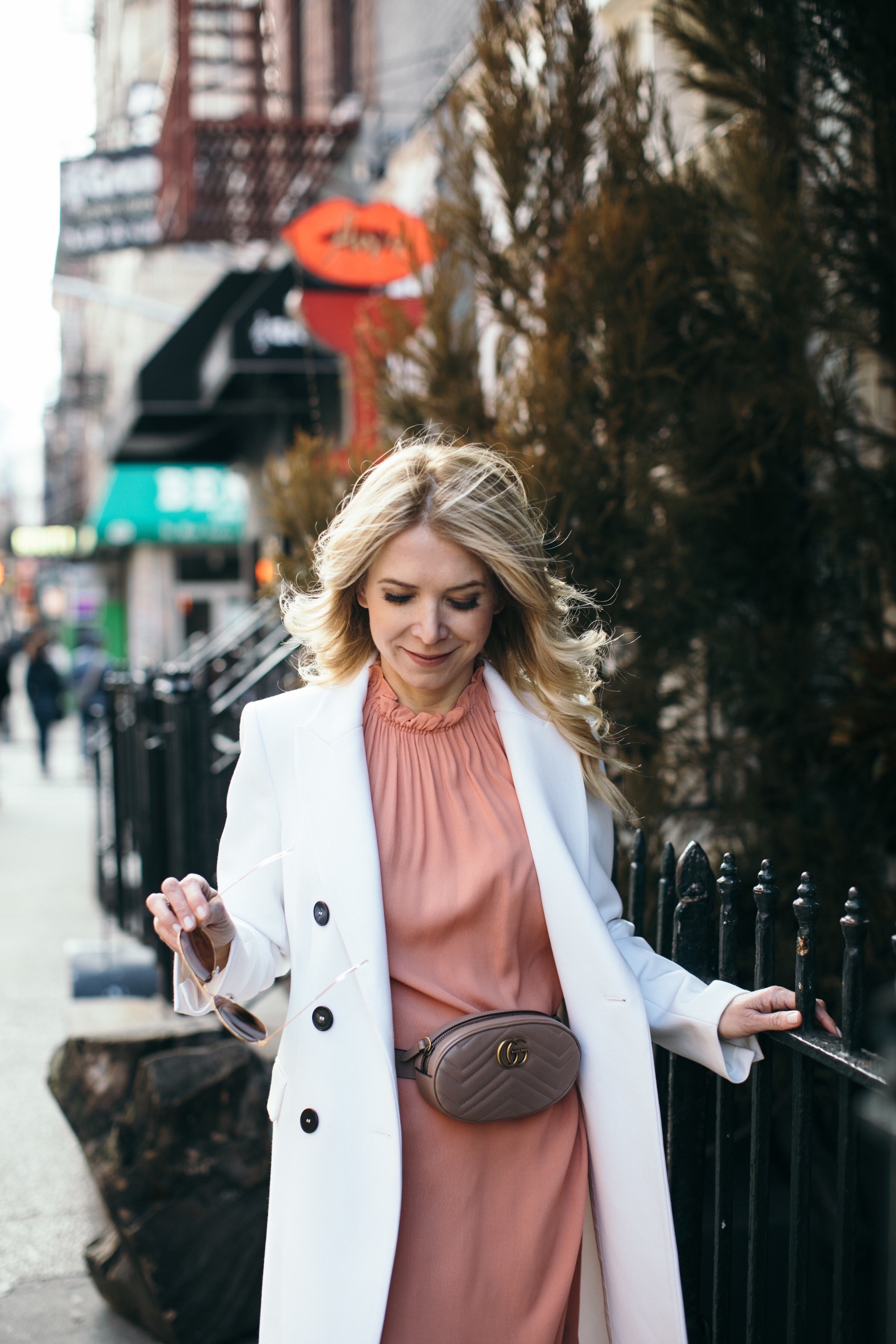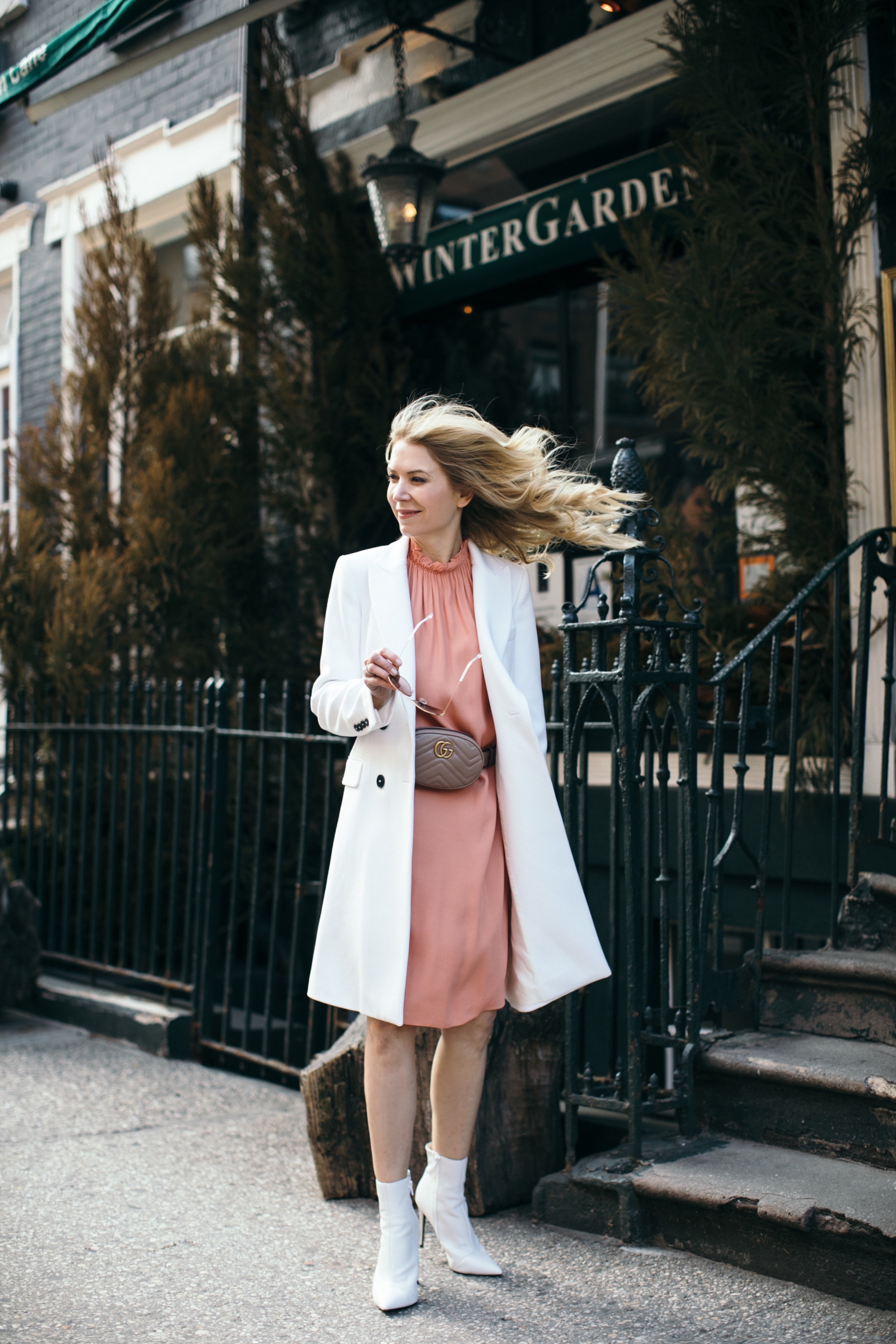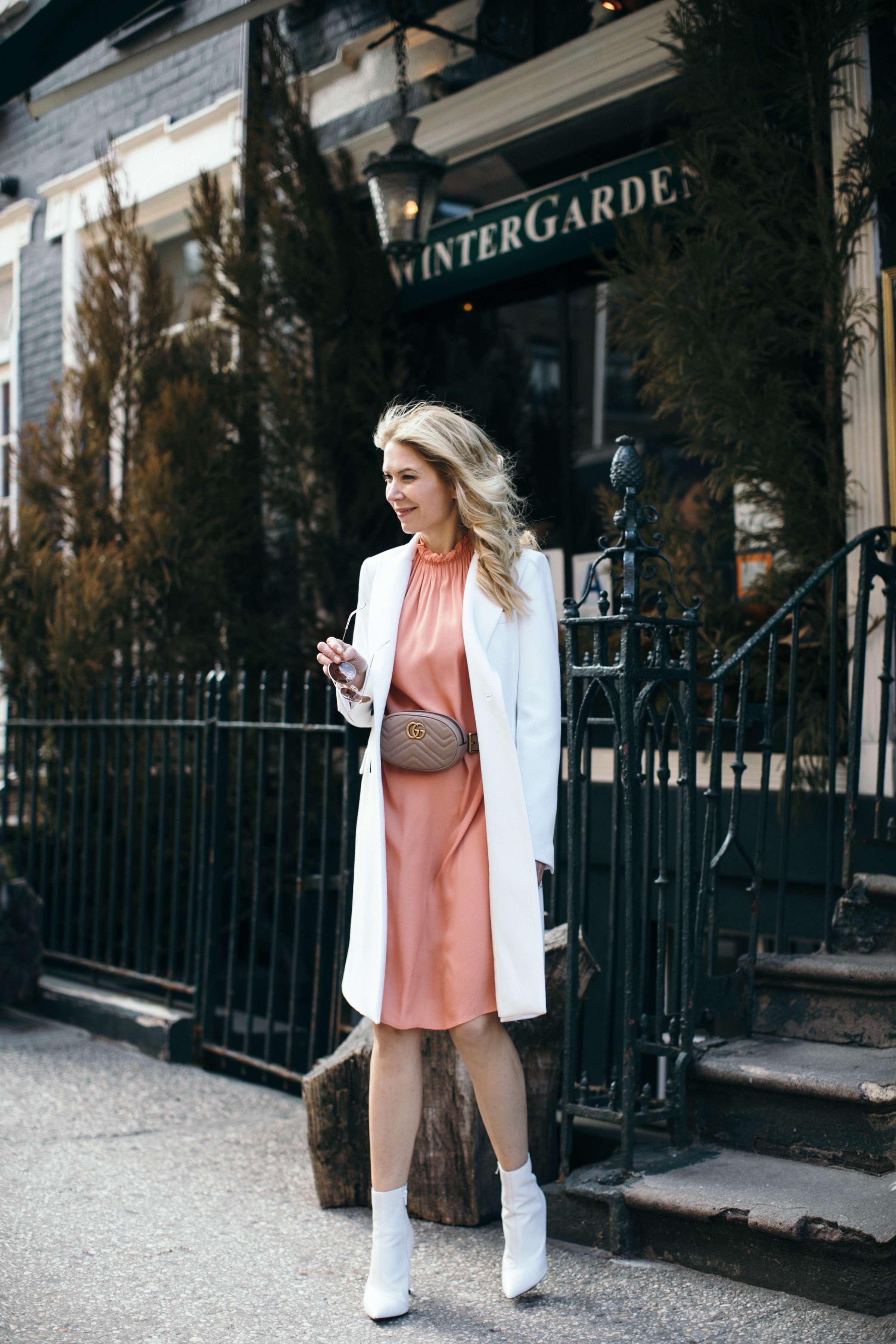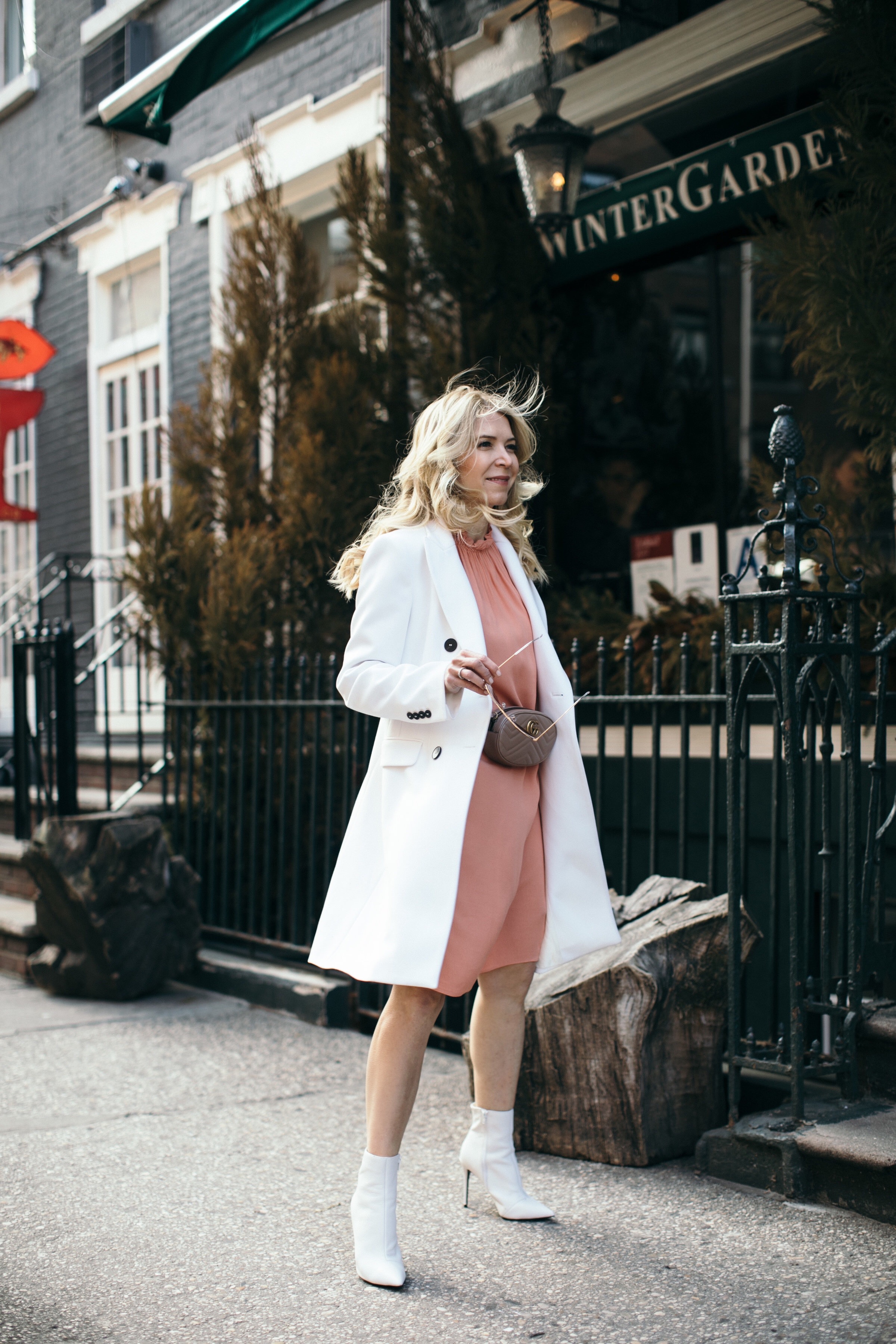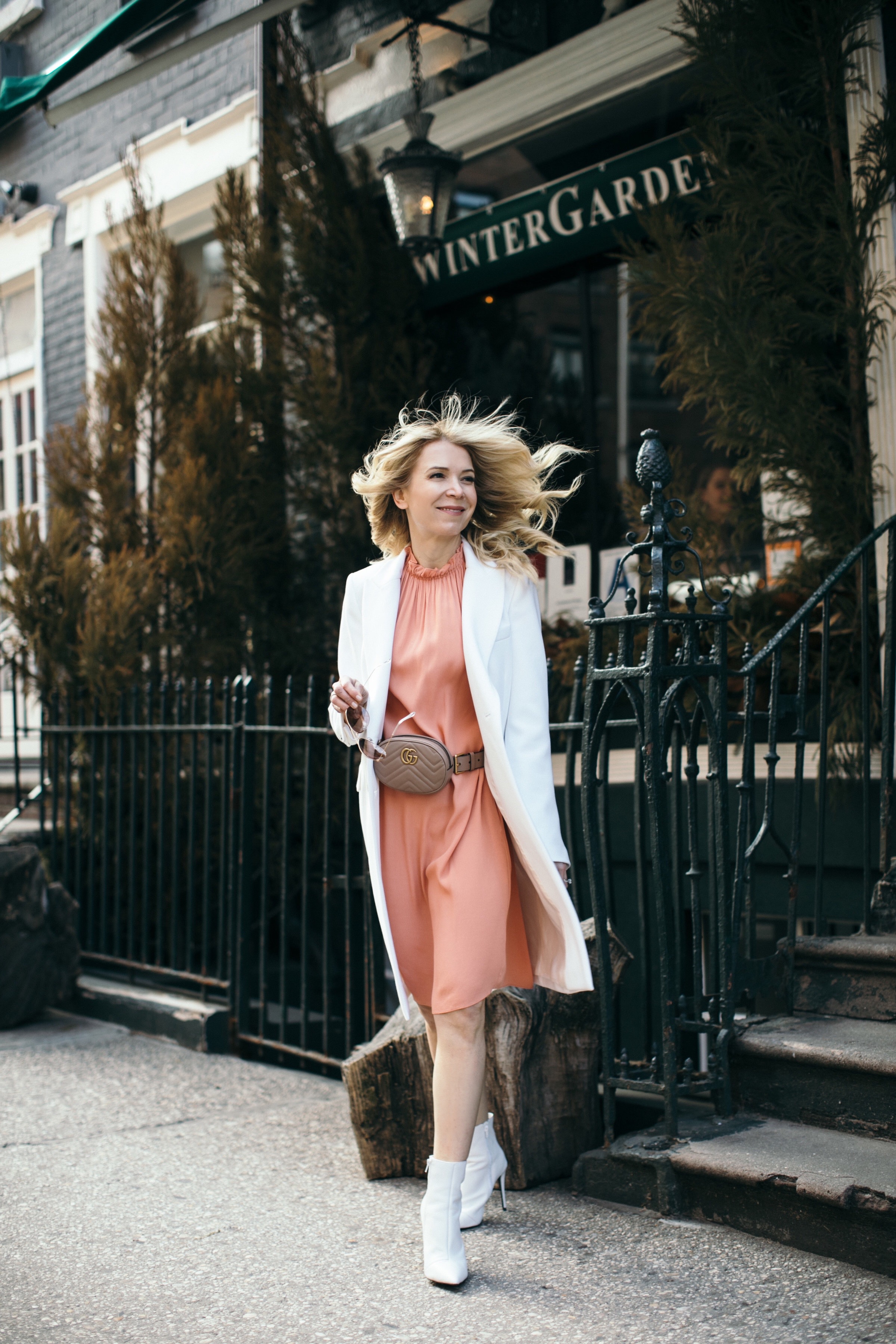 It is my birthday today!  Birthdays are bittersweet once you are past 35 I think – you are grateful to have made it one more year happy and healthy, but I also always worry that I am getting so old!  But then I think, 5 years from now, I will look back at this age and think it is young.  So you have to make the most of whatever age you are!
One way I try to stay young at heart is to get on board with current trends, like this Gucci belt bag.  I absolutely love it!  It leaves your hands completely free all day and it looks really cute cinching in a loose dress or even a trench.  Belting it around high waisted jeans looks great too.  I don't want to be a slave to fashion but it makes me happy to try new things out and see how they work.  I think belt bags are going to be huge this season as they are both practical and stylish!
The only issue with this one is that it doesn't fit as much as a normal handbag so instead of my wallet I just switch my bills and cards to a cardholder.  Then everything fits just fine – the cardholder, my iphone, keys, sunglasses and lip gloss.
Thank you so much for reading!
xxxx
Laura