Every year around Valentine's Day I love to start injecting color into my wardrobe!  It is still winter, but pinks and reds just brighten everything up at this time of year, and that includes for pajamas!
I don't know about you, but I like my sleepwear to be comfortable!  I never have been one to wear itchy or lacy things to bed, but I do like to look pulled together.  It took me a long time to say goodbye to the college girl pajama uniform of ratty t-shirts and boxer shorts.  But now that I am more mature, and married, I like to wear pajama sets to bed!  And mostly, I wear Eberjey pajamas!
Pajamas: Eberjey | Sleep mask: old, but I now love Slip sleep masks like this one)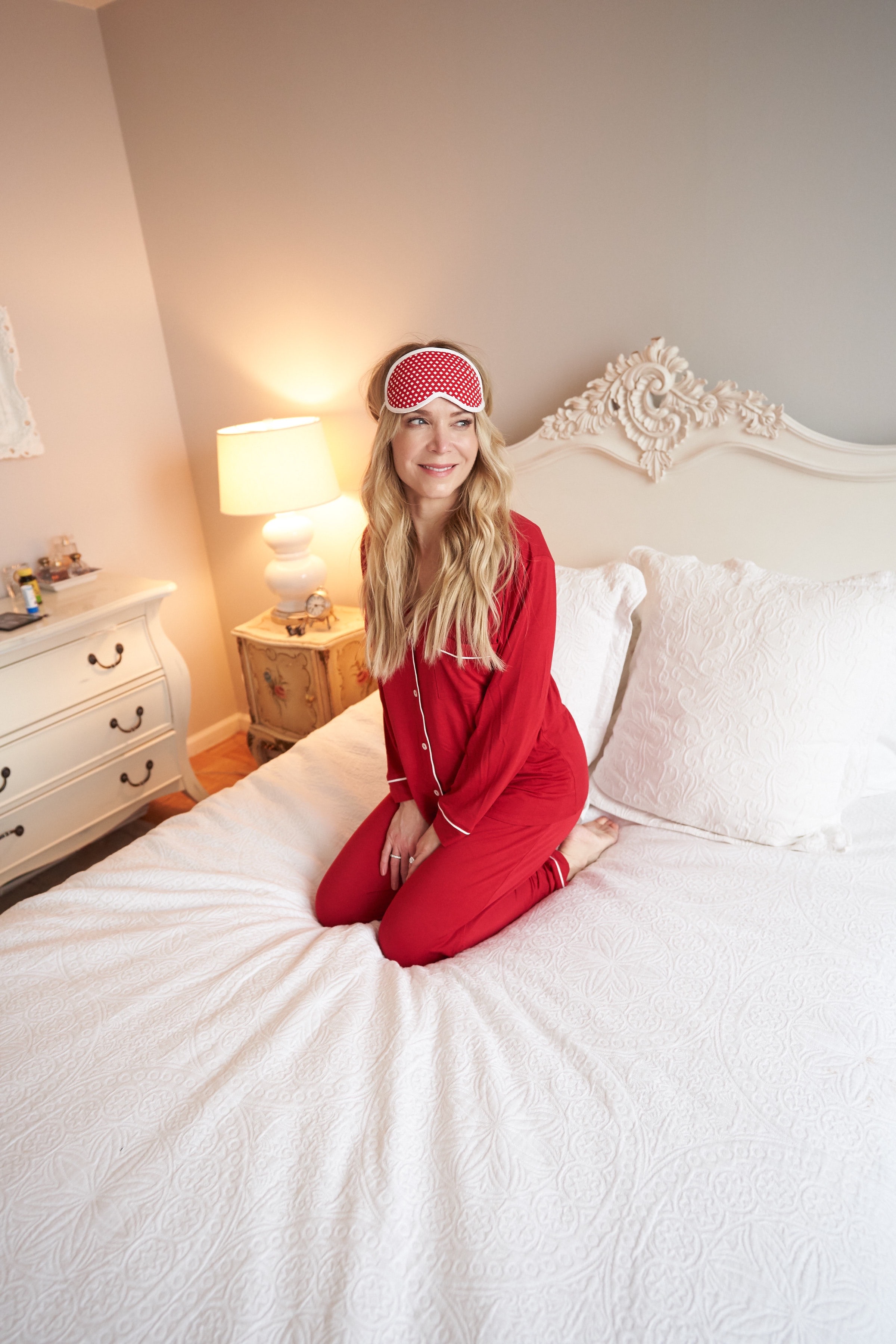 My all time favorite brand of pajamas is Eberjey!
One of my closest friends told me about Eberjey years ago, when I lived in London.  Since I started wearing their pajamas and loungewear, I have never looked back!  They are very flattering, but also extremely comfy and wear very well for years.  I like their Giselle pajamas the best, which is the style of my red ones in this post.  They come in a soft jersey fabric that is super breathable, and machine washable.  You can get them in short sleeves and long pants, long sleeves and long pants, long sleeves and shorts, etc.  Any combination for summer and winter.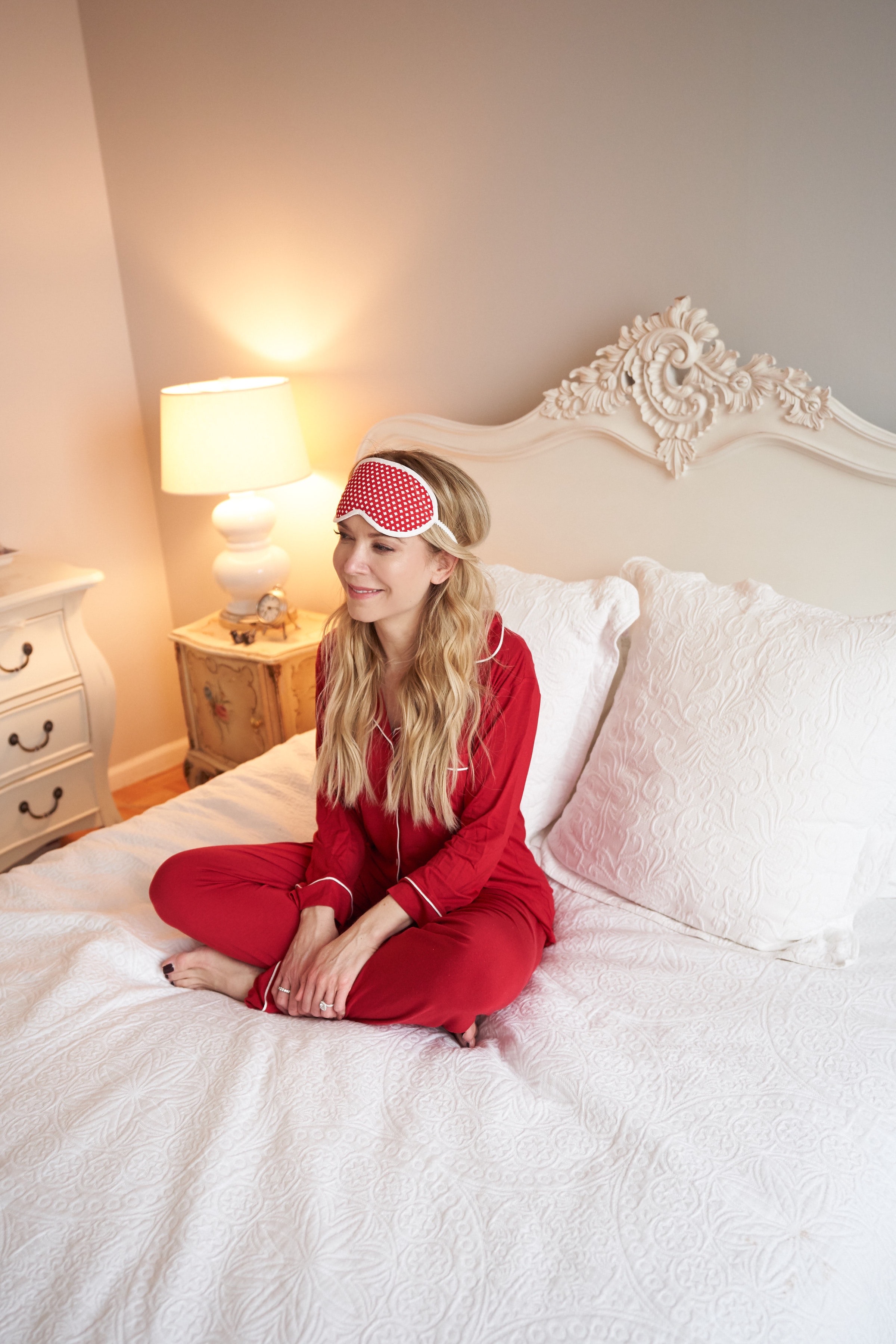 Eberjey PJs are flattering, soft, and last for years!
They don't really fade in the laundry, stretch out, or wear much (as long as you hang them dry- I never put them in the tumble dryer).  This red pair are a couple years old!  I also have a navy blue pair, a white pair, a black pair, all in both the short and long versions.  I can't recommend Eberjey Giselle pajamas highly enough (this post is not sponsored in any way!).   There is nothing more blissful than coming home at the end of the day, changing into them, and putting my hair up!  And they look much nicer than just throwing on sweats.  Cosabella makes similar pairs to Eberjey and I have some of those too, but I find that they don't last as long (they might get a hole or wear out more quickly).   But they sure are pretty.  Here are some Eberjey and Cosabella pajama sets I am loving (one thing I like about both brands' pajamas is that the fabric is not see through, even the white ones):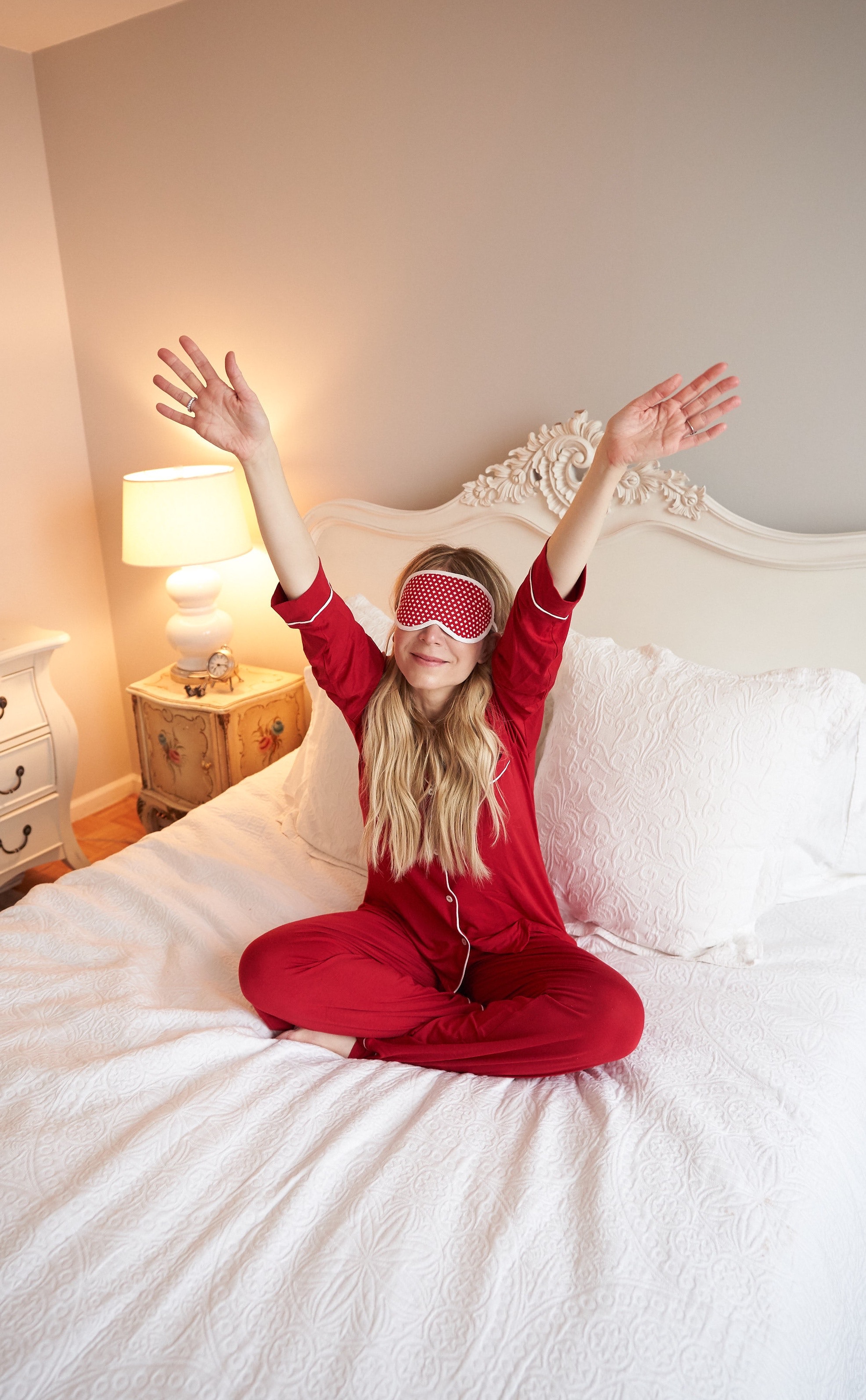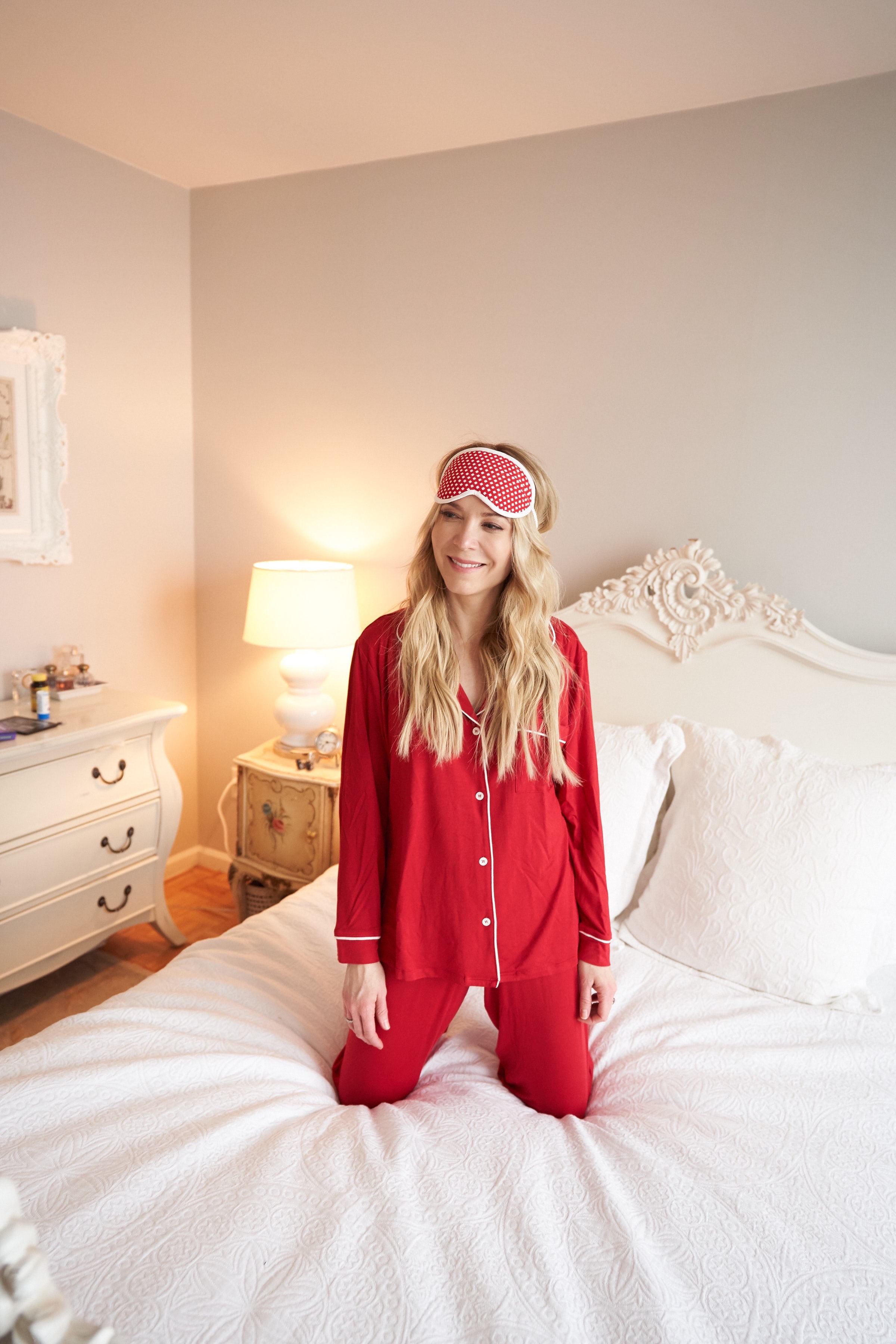 I also sometimes wear Rails pajamas…
Recently, I have branched out from my trusty Eberjey's, and purchased a few pairs of Rails pajamas at 50% off in the Net-a-Porter sale.  Just so you know, I would never buy these for full price as they are lots more expensive than Eberjey when they are not on sale.  The fabric is lightweight and soft, and not see through, but not as flattering as the Eberjeys and Cosabellas.  They are cut to be more boxy and the top is shorter, falling at the top of your hips.  Eberjey Giselle pajamas have a longer top and slimmer cut through the leg.

Finally, lately I have been loving Honeydew Intimates loungewear!
I also have tried a couple of pairs of Honeydew Intimates pajamas recently.  However, they are cut more like loungewear/joggers rather than pajamas.  I recently got both of the pairs pictured below and love changing into them at the end of the day.  Super flattering, you can sleep in them as well.

Ultimately, I'm really picky about my pajamas and very loyal to Eberjey.
What pajamas do you like to wear?  Comment below!
Thanks for reading!
xxxxx
Laura
Photos by Mike Kobal
SHOP THE POST